Everybody said it had to be done.
That it was an "experience".
Well, sorry folks, but this was one experience I would have been ok without. I mean WTF?
I'm not one to write negative articles. In fact, I can count them on one hand. But this one is a warning for all ya'll ready to catch the Vietnam overnight train "experience".
Perhaps it was our choice of destination and we would have been better traveling to Sapa or perhaps it's all the same. But here's 7 things I wish I had known before riding the Vietnam overnight train from Hanoi to Da Nang.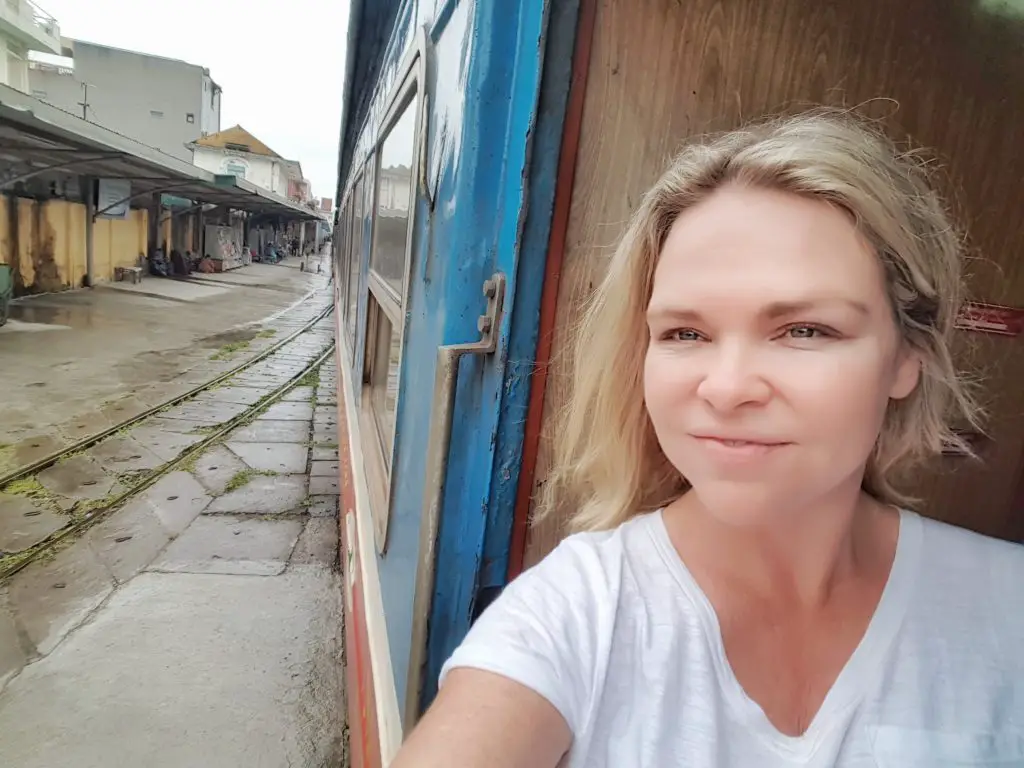 1. First class doesn't exist
When our hotel booked our tickets, we asked for the best of the best train. This meant a VIP first class premium. But from my research and understanding, the difference is very little. And certainly not worth the price tag. The room was still old and run down. The blankets holey. The curtains stained with… blood?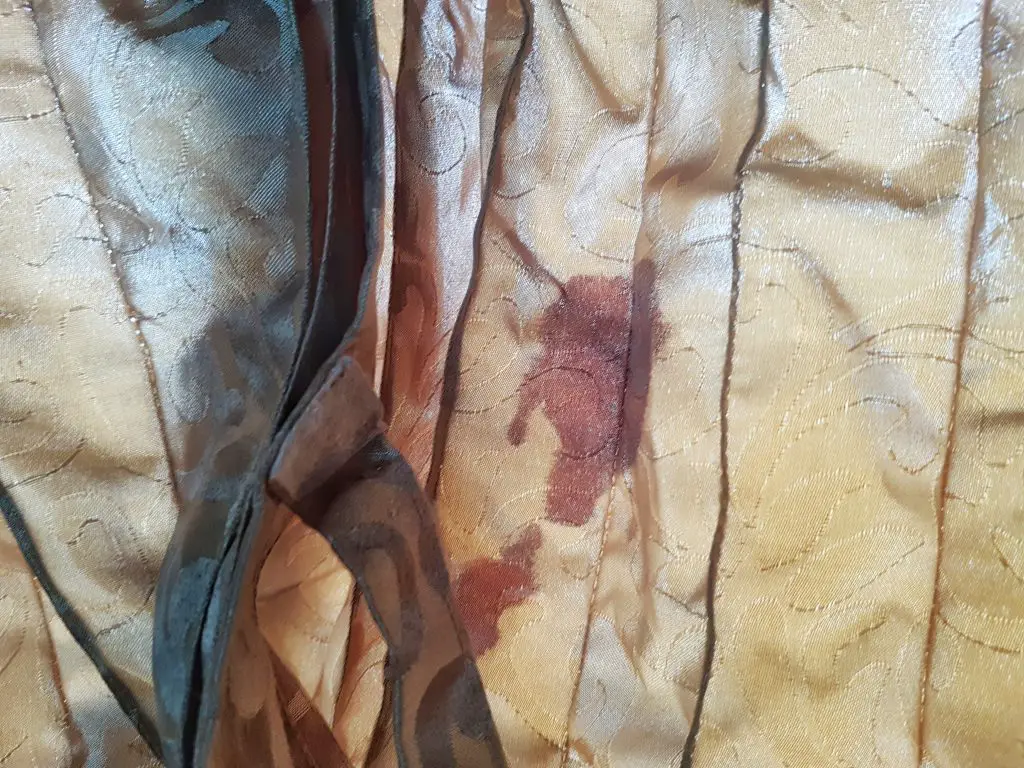 I think the first class included amenities like food service. Which was not really a service. You could purchase a weak cup of coffee or some 2-minute noodles. Nothing to write home about and certainly nothing we decided to order.
One of the other amenities was that instead of a wood bench you got a mattress. The mattress was actually a couch cushion, that was still hard as rocks. But we got to lie down so I guess that was a bonus.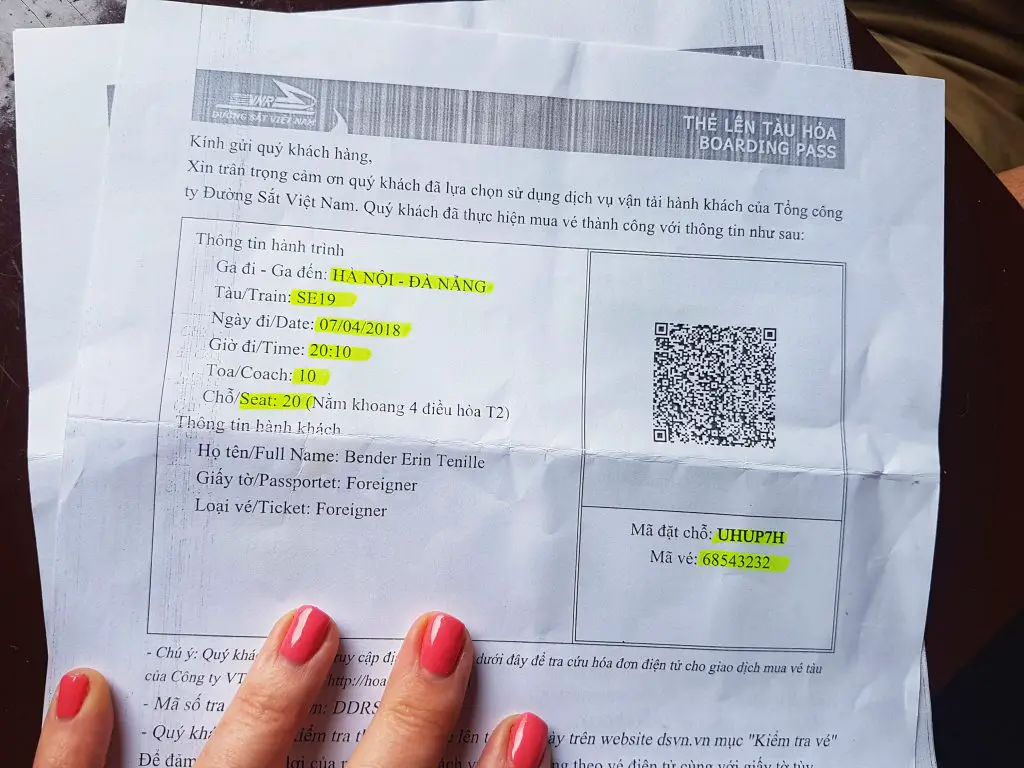 Although there was talk of WiFi on the first-class train, the service was fairly non-existent. The speed was slow and the connection not very stable. Worse yet, the service was also unencrypted. So, if you need to take care of anything with personal data, like booking a hotel or flight, you should probably consider a VPN with servers in Vietnam. For WiFi, we used the $5 a day Vodafone deal and hot spotted it to the second person.
2. Booking the whole cabin
I'd heard horror stories of people sharing train cabins on the Vietnam overnight train with strangers. Missing passports, wallets, assault. As much as I love mankind that was crap I just didn't want to deal with, so my partner and I decided to book the whole cabin. This meant instead of $50 each, it was $100 each and suddenly the overnight train cost us over $200.
But just because you buy the whole cabin doesn't mean you will not have unwanted visitors. Several times during the night our door was rattled from its locked position as people attempted to find a comfier spot on the train. We had pretty much spread out with bags on top bunks and our bodies on bottom bunks so were pretty adamant about keeping that door locked.
Beware it is very easy to unlock from the outside so you are not 100% safe, but the noise it takes to open it should be loud enough to wake you.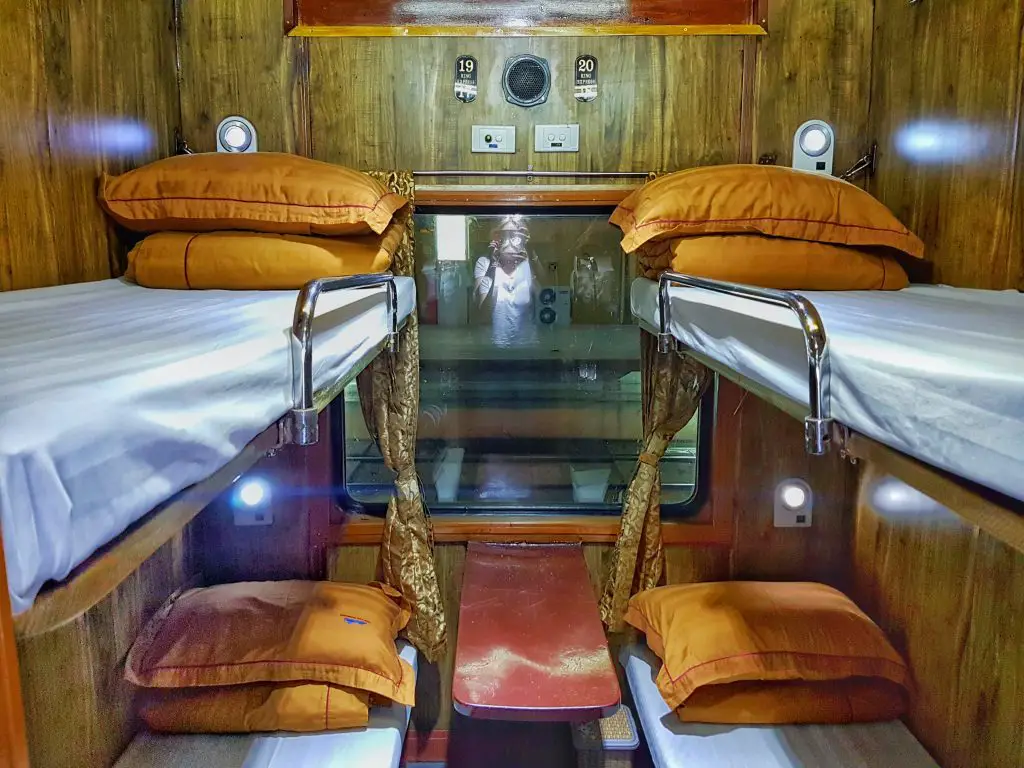 3. Consider flying
At $200 for 2 people, you may want to consider flying. A flight was $60 each and less than an hour. We flew back to Hanoi and definitely thought it would have been less wasteful and a better experience to have flown Hanoi to Da Nang as well.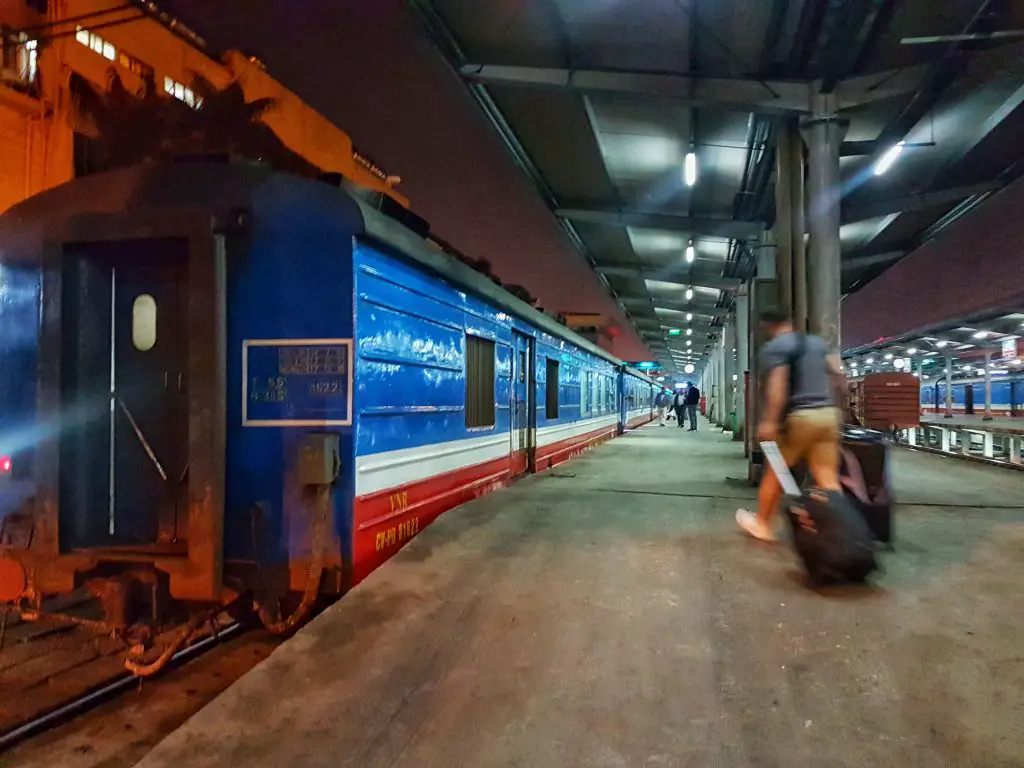 4. Bring toilet paper
The toilets are little to be desired and you may consider stopping all fluids until you're off if you are picky. I am not so picky and annoyingly found I had to drink and pee even more than usual for the evening.
Stainless steel bowls with no toilet seat in a plain bathroom. Your business drops straight onto the tracks. The smell is horrendous. I attempted to open the window, just be sure to check before peeing at a station because you can see straight in.
There's no toilet paper. Be sure to bring a spare roll with you. Enough to cover the seat too.
Most of the taps didn't work either and forget soap. Lucky I always travel with my disinfectant hand wash.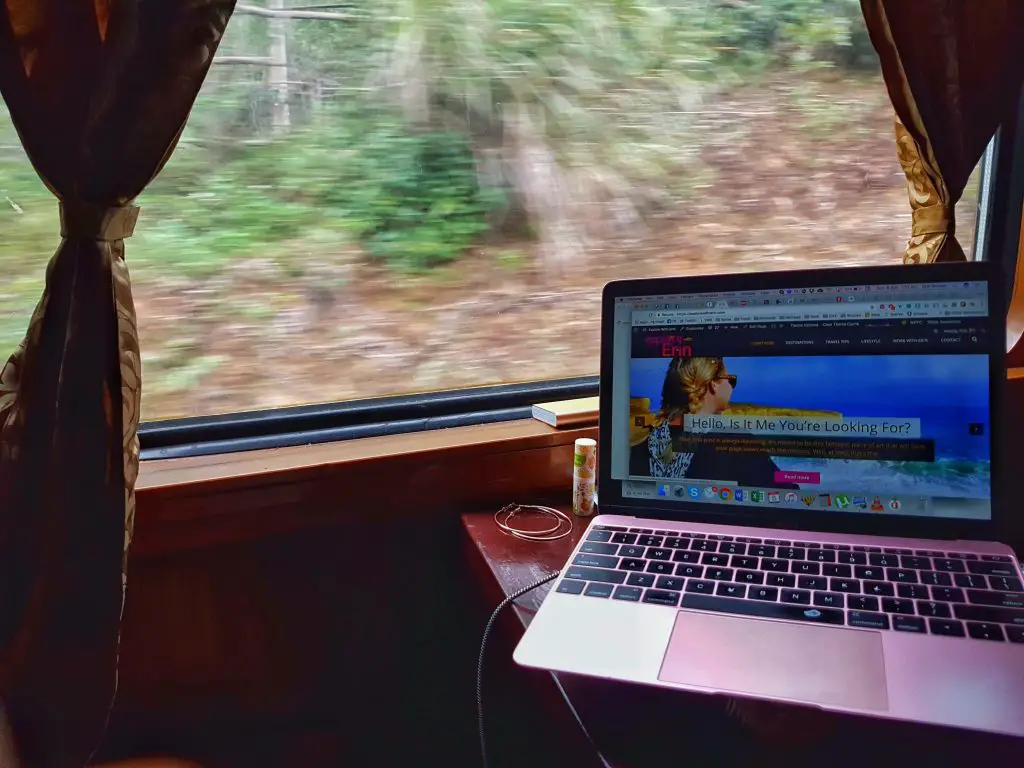 5. Bring food
The snack cart on the Vietnam overnight train to Da Nang doesn't offer very much variety. We used it for a morning coffee that is all. Thankfully we were actually prepared for this since my experience on the overnight train Croatia to Greece, which had no food at all.
We shopped at a mini market before getting on the train. Take a Banh Mi with you, some drinks and snacks to tide you over for some 15 hours.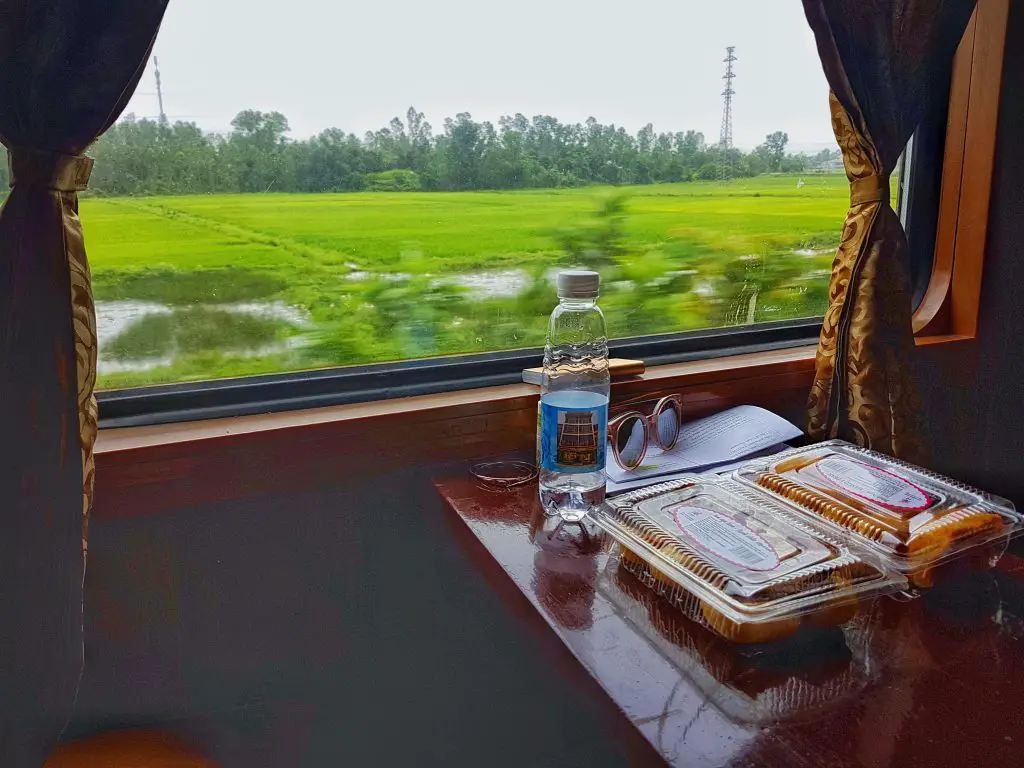 6. Consider your own sheets and blankets
Most people don't carry these so it may be difficult. A sarong may work on top of the sheets or on your body before the blanket. Fingers crossed they actually wash the items after each use. They looked neat on the ebbed when we arrived, however, we were dubious. Despite your first-class ticket don't be expecting any 500-cotton thread here. Threadbare would be more accurate.
Tip: We used a blanket under our sheet to make the beds softer. We also used a blanket to cover the door. It had no curtains and anyone could see right in. But more than that the lights outside stayed on and flooded the entire room. We managed to hook the blanket up to have a relatively dark room.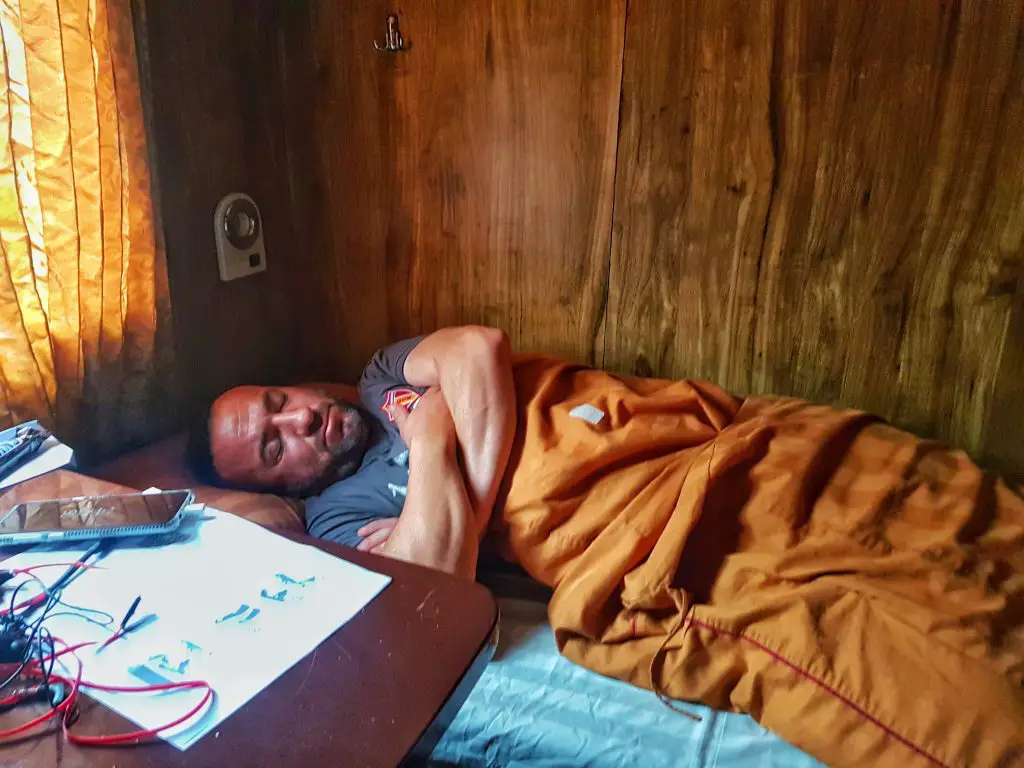 7. Enjoy the scenery
Now that we've got all the unpleasantries out of the way I can safely say be prepared for some incredible scenery. Beautiful forests, captivating coastline, and some pretty backcountry Vietnamese villages. Of course, it doesn't last long since the majority of your travels are during the night, but in the morning you wake up and the views before arriving in Da Nang was especially scenic.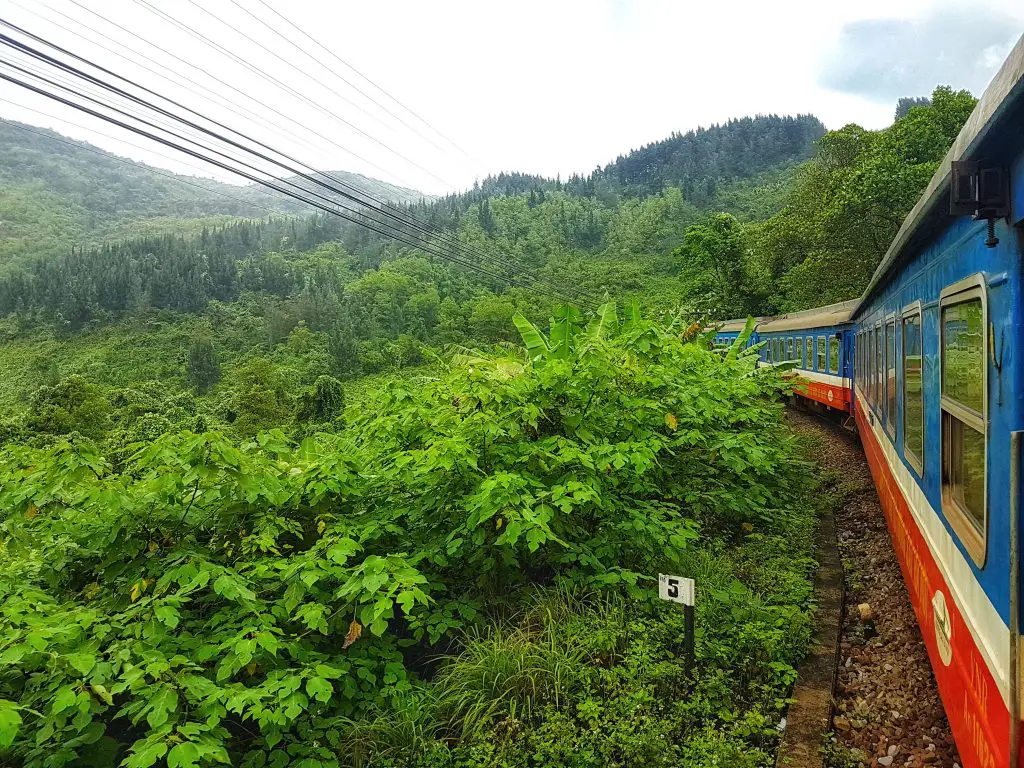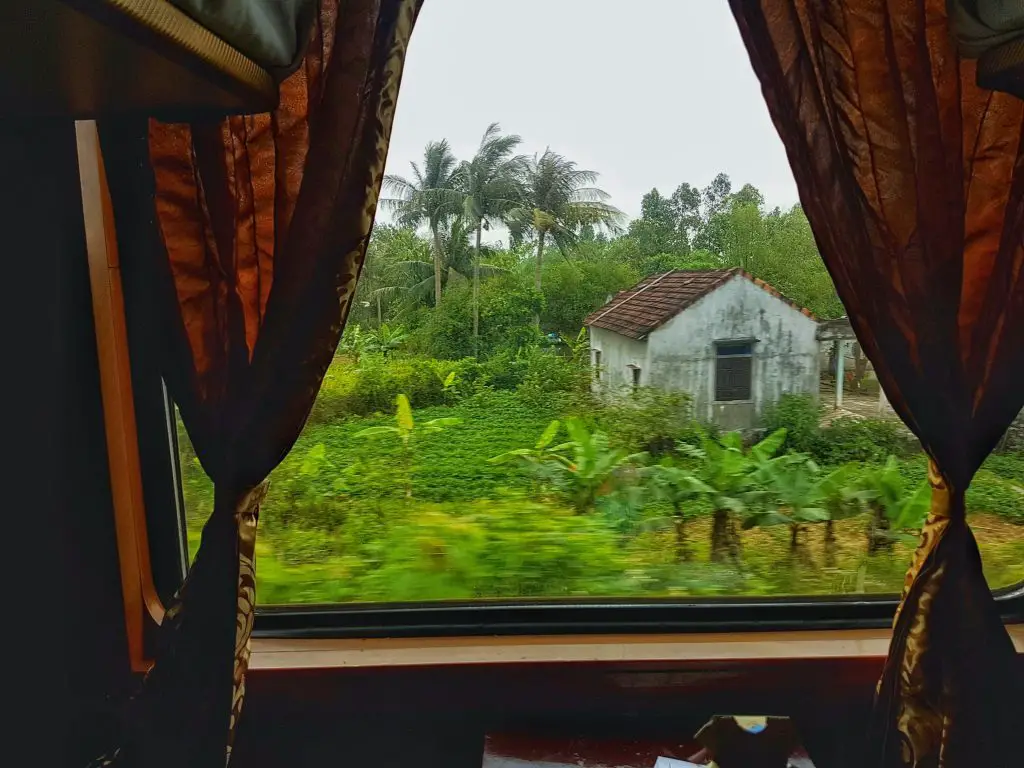 I'd like to say number #7 on the Vietnam overnight train made it all worth the "experience", but I can't. Sorry. Next time I'm taking the plane.
For something more uplifting check out our 5 favourite places to visit in Vietnam.
Or cruise the delightful Halong Bay.
Mapping Megan also has 7 tips too if you are looking for further reading.
Still, want to book? Then here is how to book a train in Vietnam.
LOOK HOW EASY IT IS TO PIN THIS!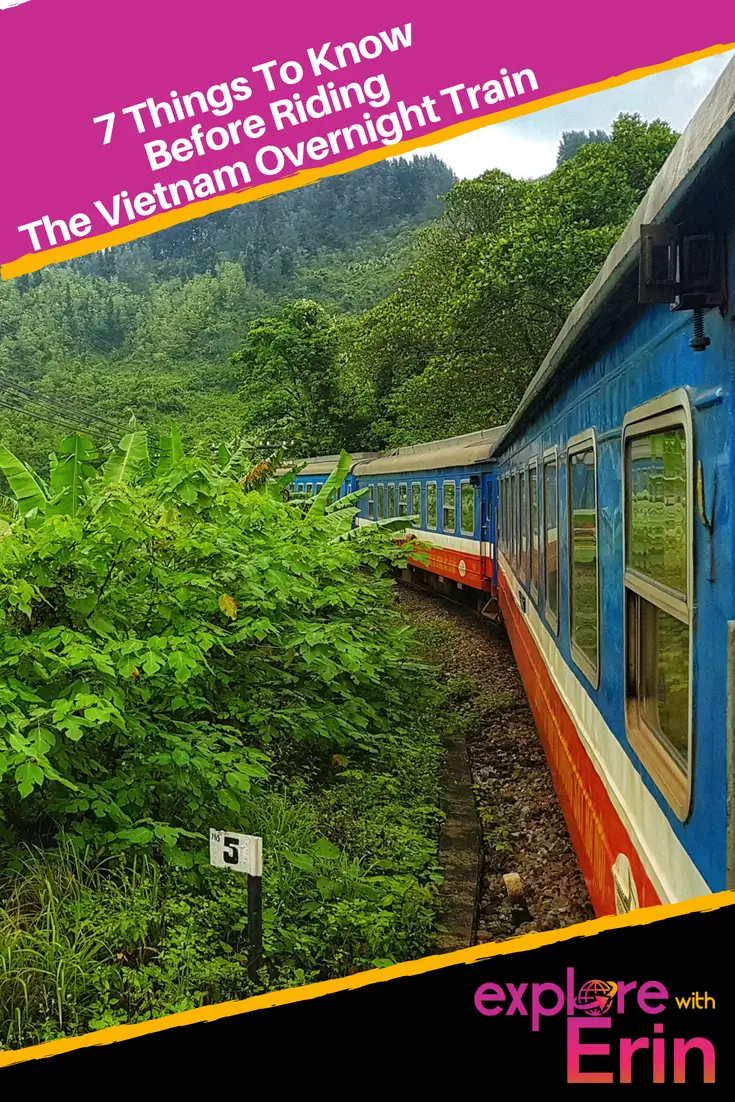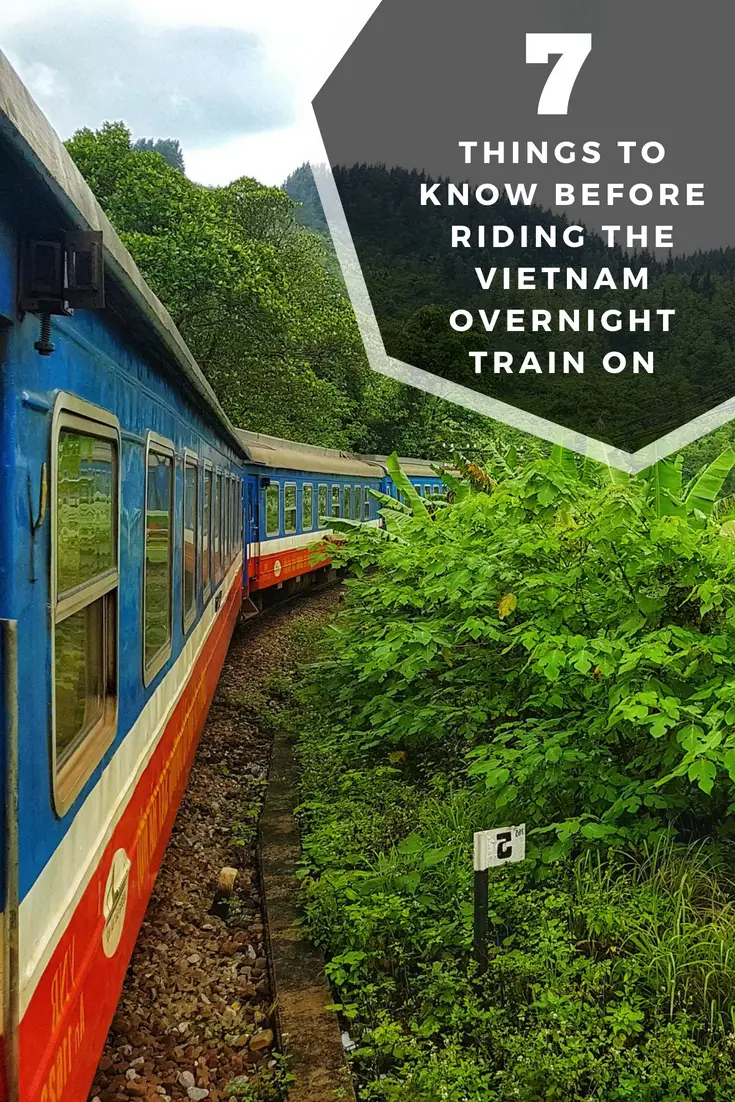 GET MORE FROM DA NANG!
Accommodation
Travelocity has over 780 properties near Da Nang including hotels, apartments, and hostels. You get free cancellation on most rooms and the best price guaranteed. Check prices here.
Tour
Want to take an organised tour around Da Nang? Then I recommend these ones through Viator.
Rental Car
We love RentalCars.com because they have the best car rental prices – Guaranteed.
Flights
Skyscanner is a comparison website that searches millions of flights. The best part of Skyscanner is it is simply a flight aggregator so in the end, you book directly through the airline.
FOMO - do you have it?  Well there is no need to Fear On Missing Out here at Explore With Erin. Sign up to receive updates directly to your in box. I won't spam you, but I do promise a whole lot of awesomeness. What are you waiting for? Join Me!