With 18 visits under my belt to Bali, on the last trip, I was looking to get off the island of the gods and see something a little special. I only had a day to spare and with such a limited time to spend on the island I wanted to visit all the major spots without hassle.
Southeast of Bali is the small island of Nusa Penida. It's fairly underdeveloped which can make it harder to get around and see the bare beauty it has to offer. And the bear beauty is incredibly scenic.
The Withlocals tour of Nusa Penida stood out to me as a fun day out without the hassle. Our local guide took care of getting us there and back, getting us around and was open to customising any locations that were on my wish list. Plus, it included lunch and snorkelling.
The island is very hilly and extreme caution is needed when self-driving. The roads are usually dirt and one way. Even in our vehicle, the driver had a few issues managing the roads.
Who is Withlocals?
Withlocals offers so much more than mass tourism with an umbrella to follow through crowded streets. You can choose a number of local guides who know the city or destination better than any blog could.
Their guides have biography's so you can even choose someone you connect with. Someone who likes what you do, or prefers food over architecture.
Our guide was Ming and he was fabulous. He has been doing tourism for ten years and really loves sharing about the island. He also did unexpected things like buying traditional snacks at an Indonesian market before our tour so that he could share all the yumminess, or understanding our needs with young children to slow down and rest often.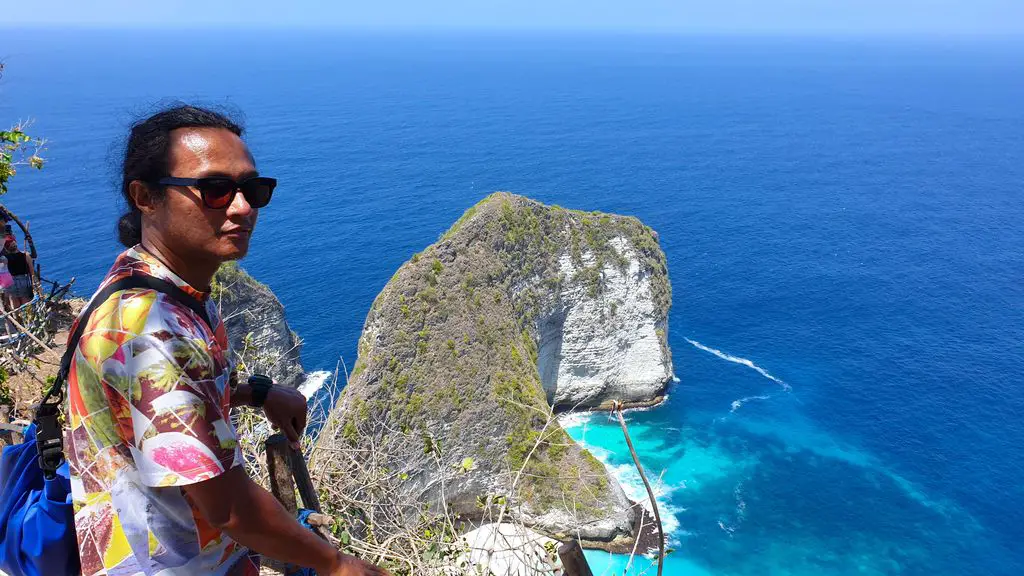 Reasons to visit Nusa Penida
If you have a day you would love to get off the island of Bali and see something exotic and gorgeous then here are the top 3 reasons to visit Nusa Penida.
Photography
It's probably the number one reason anybody even comes to Nusa Penida. The scenery is so spectacular and everybody wants that Instagram photo at Kelingking Beach.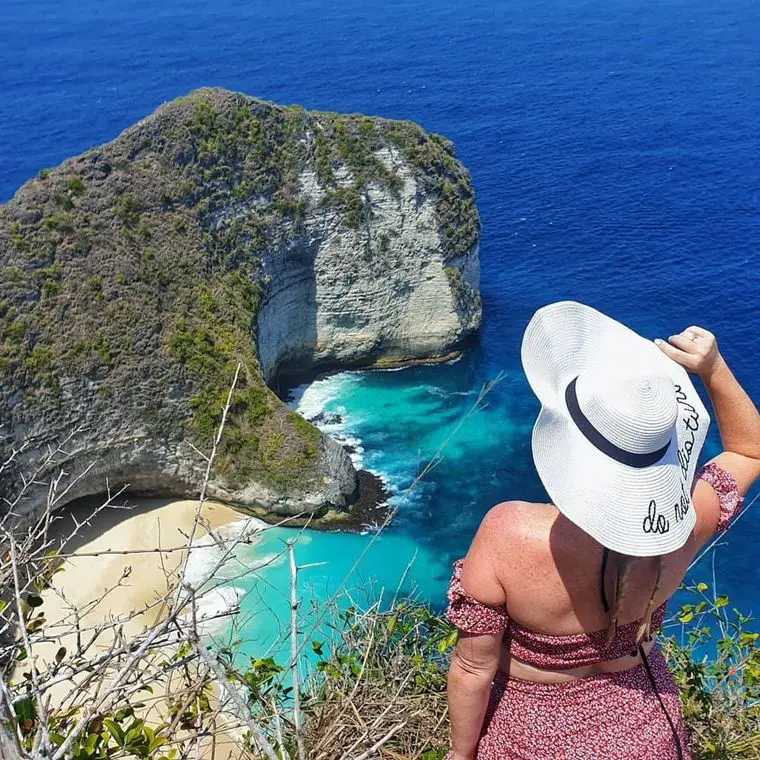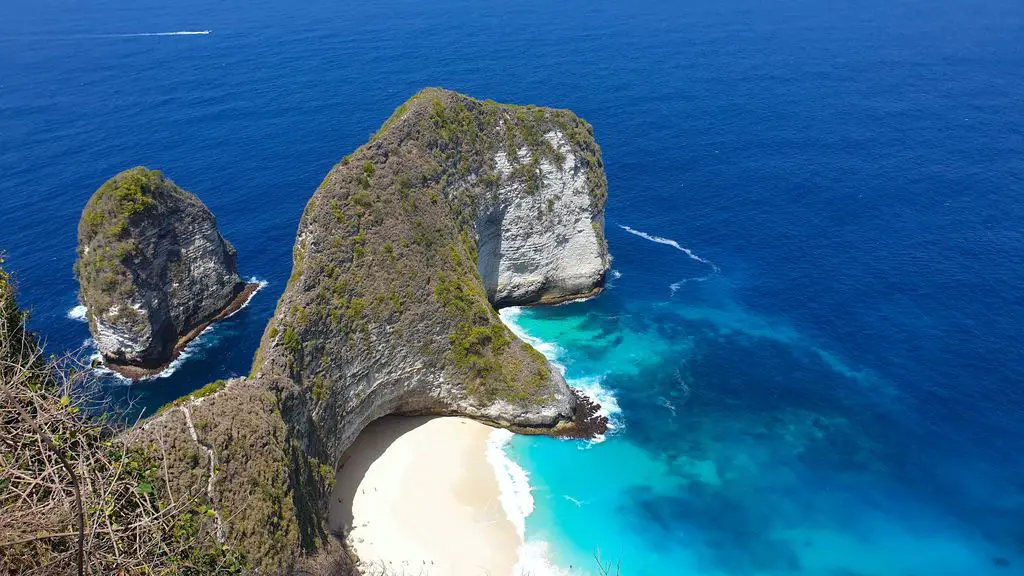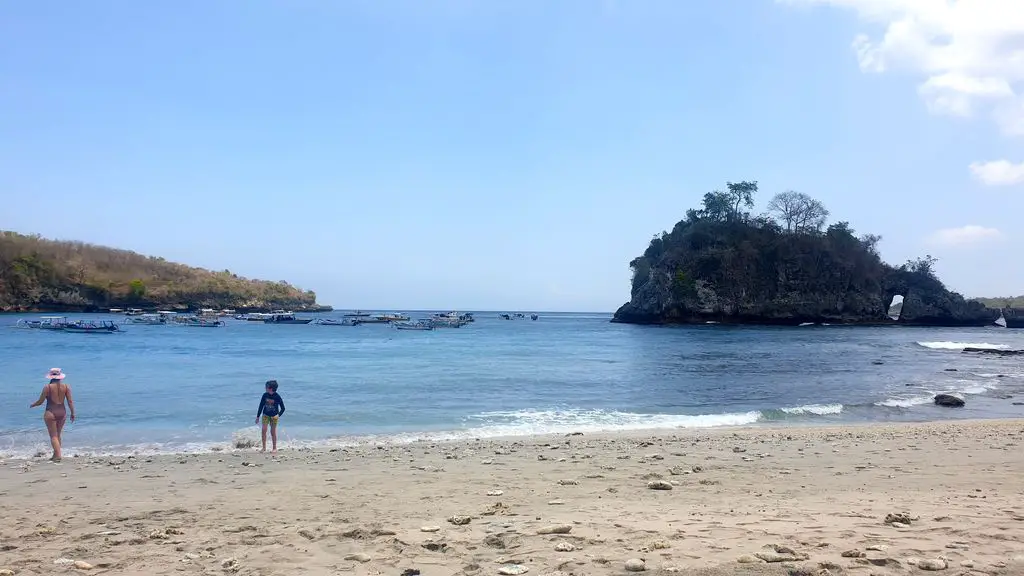 Be careful of the raging monkeys, and the steep rocky incline.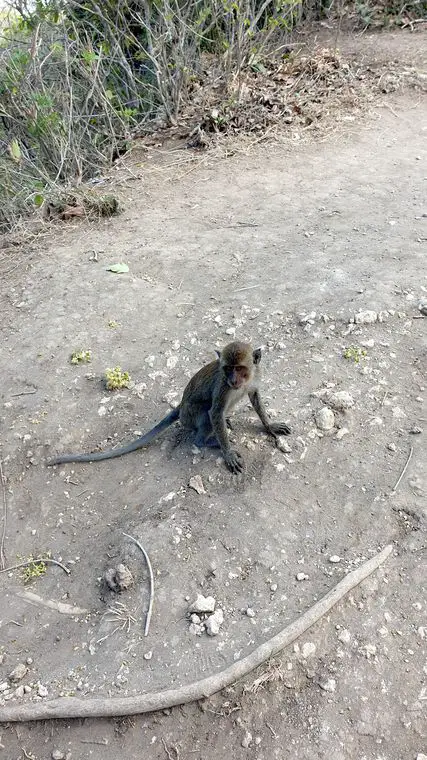 And above all make sure you have a guide. They know the best viewpoints and can climb the tree on the edge of the cliff for the best perspective.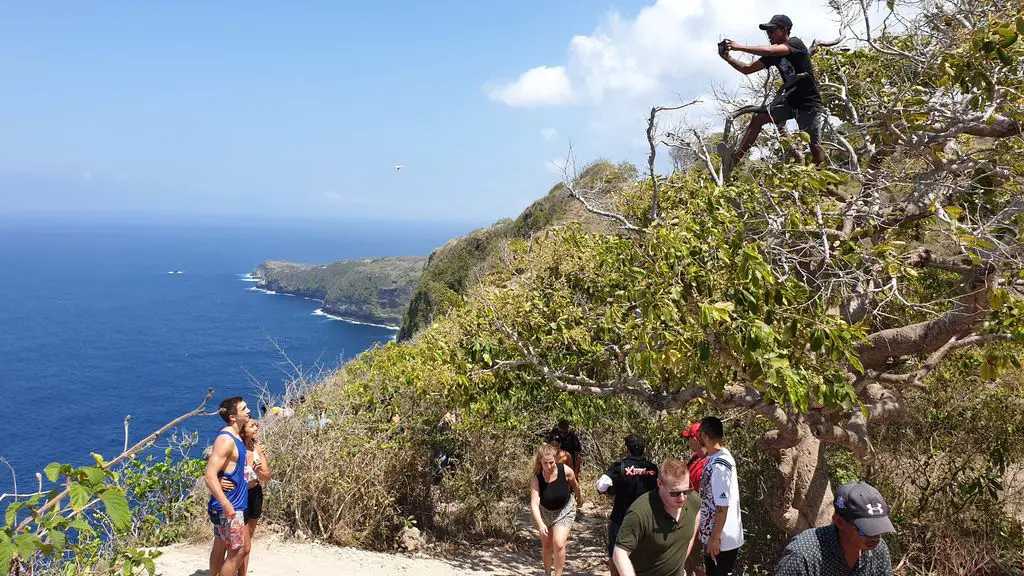 Snorkel
After visiting a few Instagramable beach locations you're going to want to photograph the beautiful clear, blue waters up close. The easiest way to do that is by snorkelling. There are a plethora of crystal bays to swim through, however, some of our favourites were Manta Bay, with Manta Rays of course. Crystal Bay with beautiful marine life and turtles. Gamat Bay, with vibrant coral just waiting to be pictured.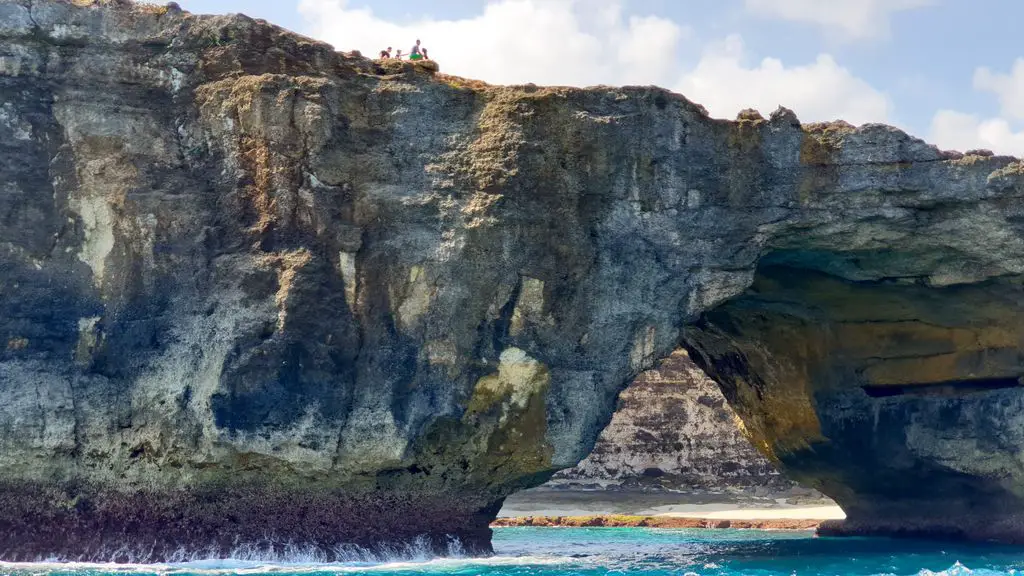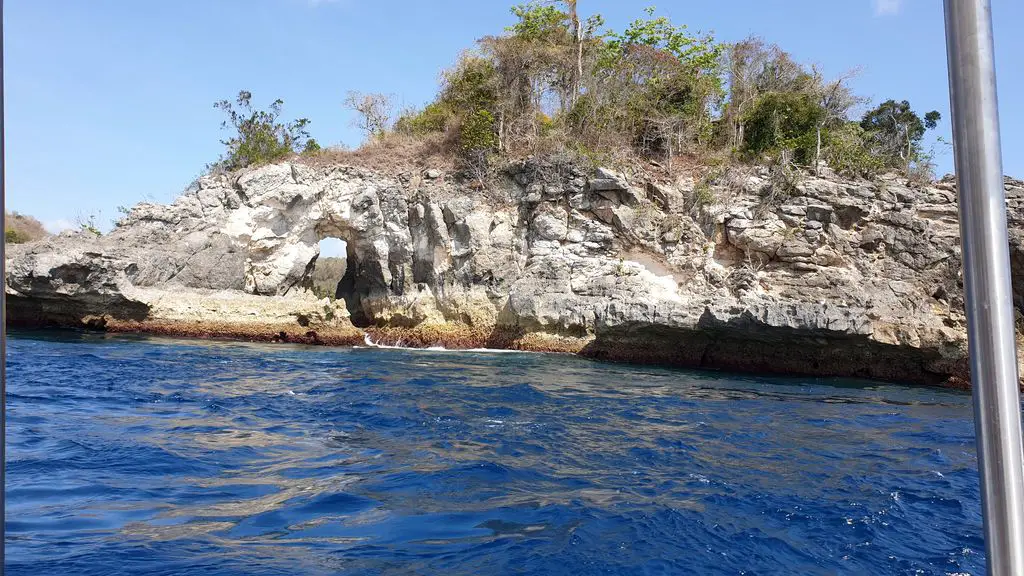 Our guide provided plenty of equipment to make sure our kids were safe in the water. Vests or pool noodles and the snorkels were clean and not scratched.
The ride out to the snorkel spots is just as beautiful as the snorkelling itself with towering views of Bali's Mount Batur volcano.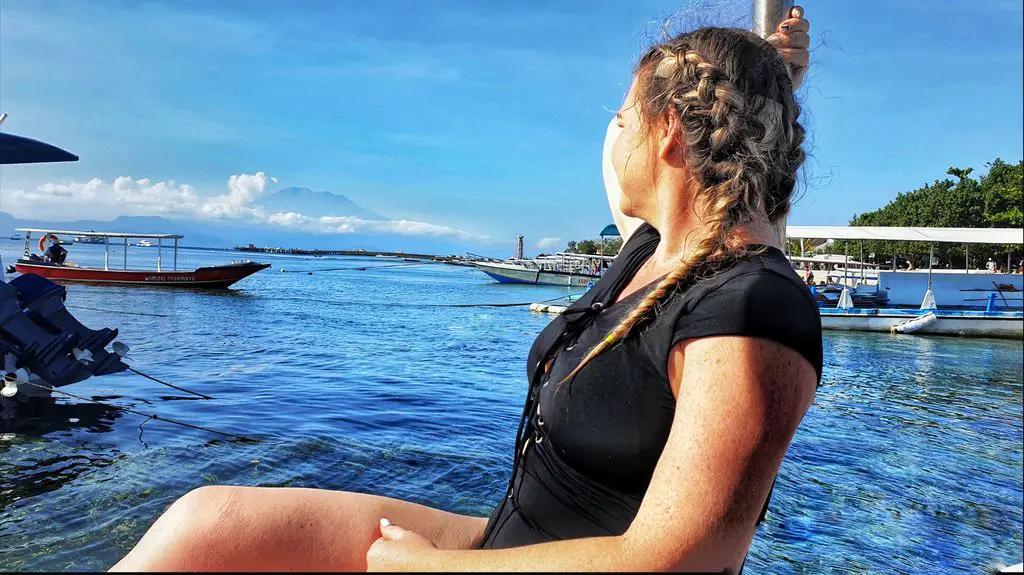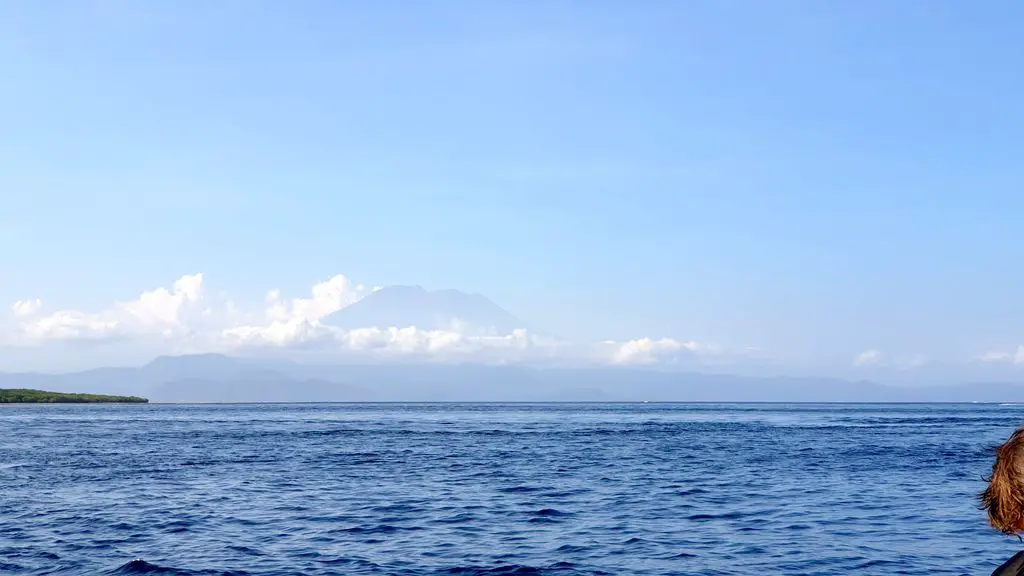 Food
Toyapakeh Harbor is lined with beachside restaurants, where you can put your feet in the sand and watch the endless waves lapping the shores.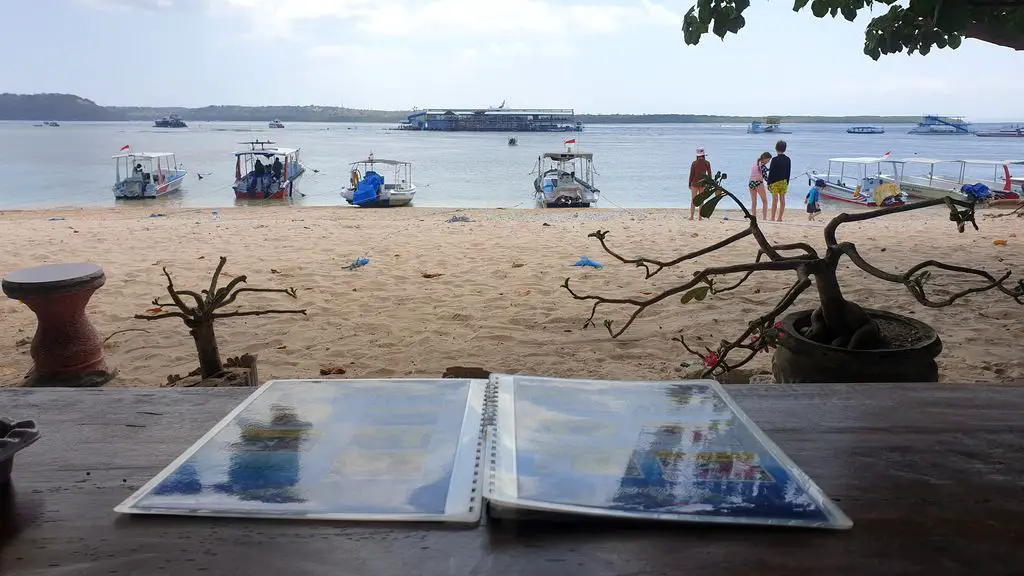 Or sit in a palm tree with an ice-cold Bintang.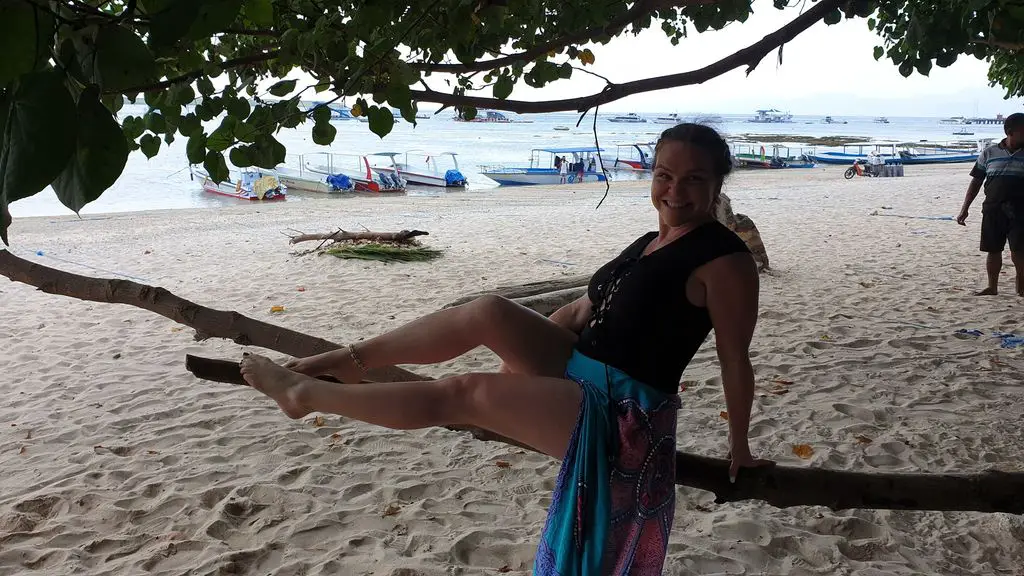 The food is not fantastic, but if you stick to the traditional Balinese food of Nasi or Mie Goreng you should hit a delicious meal.
 During our drive around the island, our guide also introduced us to several delectable Balinese snacks. My favourite by far was a small green pancake known as Dadar Gulung. A traditional sweet coconut pancake that gets it green colour from pandan leaves. The inside is filled with grated coconut and palm sugar. It is quite possibly the softest, sweetest deliciousness I've ever come across. A whole bag costs as little as $1 but often sells out because it's a Balinese favourite.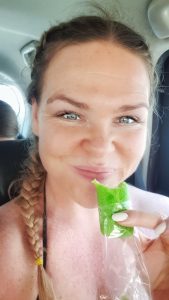 Explore With Erin Wrap Up
I've often avoided tours with kids because the rush and schedule is often too demanding. But Withlocals really take the hassle out of touring. They also take the hassle out of self-discovery with help hotel pickup, finding the right ferry to get across, getting around the island, eating lunch, and snorkelling. If you are excited about your Nusa Penida day trip, but dreading heading there guideless or with the kids please check out Withlocals.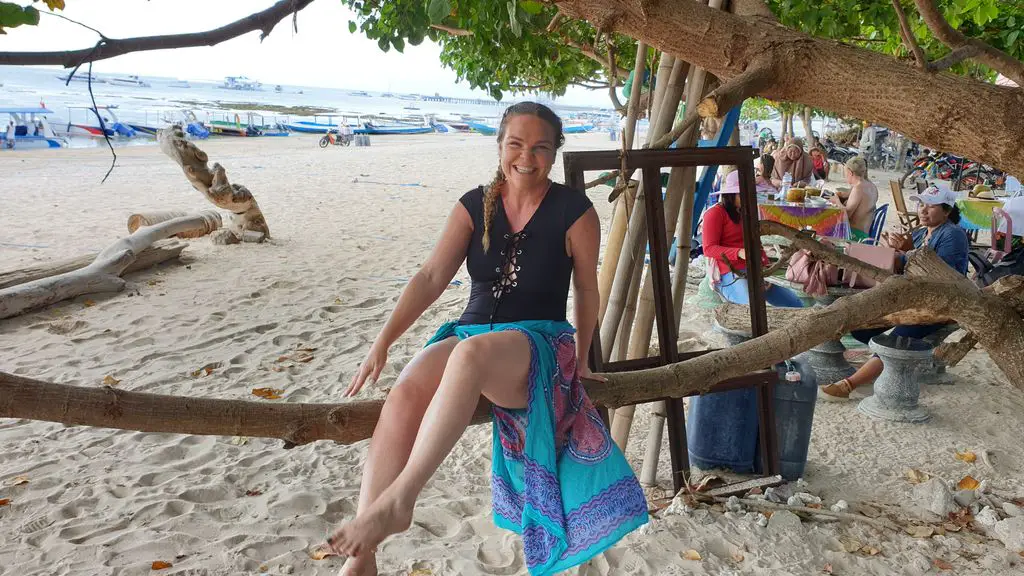 And make sure he picks up some Dadar Gulung.
LOOK HOW EASY IT IS TO PIN THIS!
FOMO - do you have it?  Well there is no need to Fear On Missing Out here at Explore With Erin. Sign up to receive updates directly to your in box. I won't spam you, but I do promise a whole lot of awesomeness. What are you waiting for? Join Me!