Oregon has always held a special place in my heart especially after several visits. Two Pacific Northwest road trips meant I had enjoyed all the natural beauty and wonder my eyes could feast on. This coupled with a drive further north to almost Canada meant I had a clear lack of expectation for Oregon's northern neighbor.
I'm sorry Washington state, but most of what I knew about you was "it always rained in Seattle." And quite frankly who wants to be where it always rains? Turns out Washington more than exceeded my expectations.
As an avid reader and Twilight being somewhat a big hit back then my only desire to visit Washington state was some deep-seated curiosity for the fiction novel's town, Forks. I loved Twilight's deep teenage angst and I was quite sure Edward was waiting for me. Right there in Forks. Ultimately that was all the motivation I needed to make a b-line to Washington's Olympic Peninsula and the famous Twilight town of Forks.
With the help of Hotels.com what we discovered was spellbinding. Majestic rainforests, rivers, lakes, beaches and mountains. Nature's wonderland. Too many times I found myself speechless, staring with mouth gaping, staggered by the magnitude of Olympic National Park.
Oh, and also the world's freakiest beach is here. As voted by me.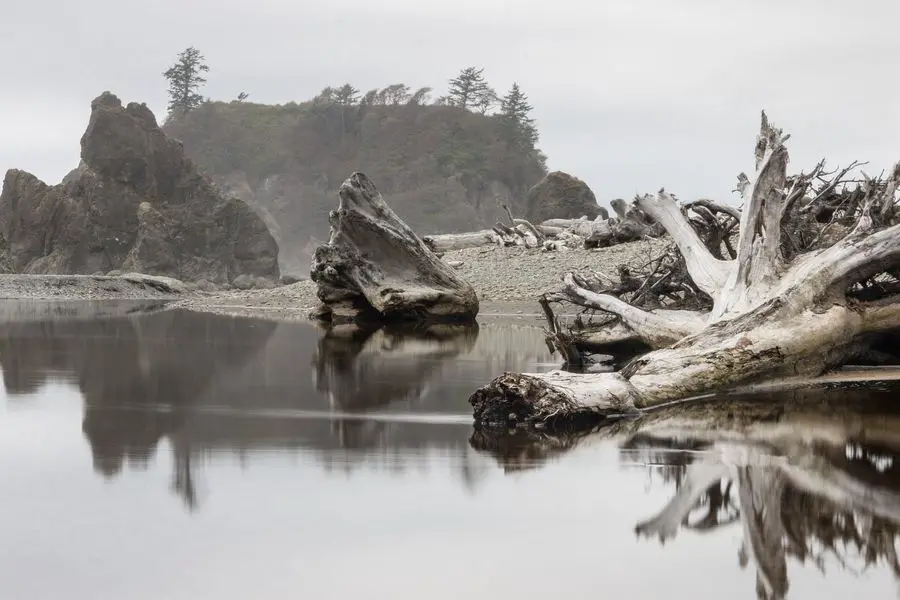 1. Forks & Port Angeles
You read all about it in Twilight and Forks is every bit as non-descript as the movie. Except now it has Bella's pickup truck located there and a few cafes cashing in on its small claim to fame. It's a town of 3,700 people and the only thing you'll really want to do is stop for a few photos in Bella's hometown.
Likewise, Post Angeles also features in the Twilight novel. It's the place where Bella and Edward have dinner for the first time and she realizes he can read minds. It's a bit more lively than Forks and a great spot to enjoy lunch on the beach and stay during your time in Olympic National Park, Washington.
2. Rialto Beach
Rialto is a public beach located on the Pacific Ocean, near the mouth of the Quillayute River near La Push. You'll recognize those names from Twilight too. It's a coastal forest with a spooky tree graveyard scattering the shoreline.
To top off the eerie ambiance, drifting clouds seeped out of the ocean, like ghosts searching for a human host. The salty air was thick and calm, the lack of wind bringing a stillness that made the whole beach just creepy. I could see why it made the perfect backdrop to a fictitious vampire story. And the beach where werewolves roam. This is hands-down the freakiest beach in the world.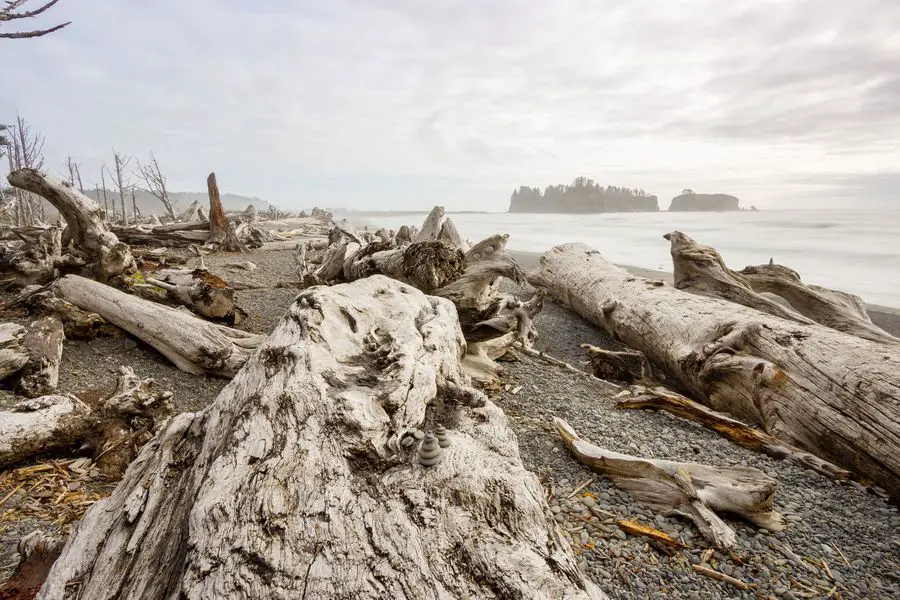 3. Ruby Beach
While we are on the topic of ghostly beaches, Ruby Beach takes spot #2 for the world's freakiest beach. On the western outskirts of Olympic National Park, along the Pacific Ocean is a stretch of coastline called the Olympic Wilderness. Ruby Beach is situated near the Hoh Indian Reservation, about 27 miles south of Forks.
Much like Rialto Beach, Ruby Beach is another otherworldly tree graveyard, covered with large pebbles and spectacular spooky scenery. The kids and I enjoyed seeing all the rock towers made across the beach and adding our very own.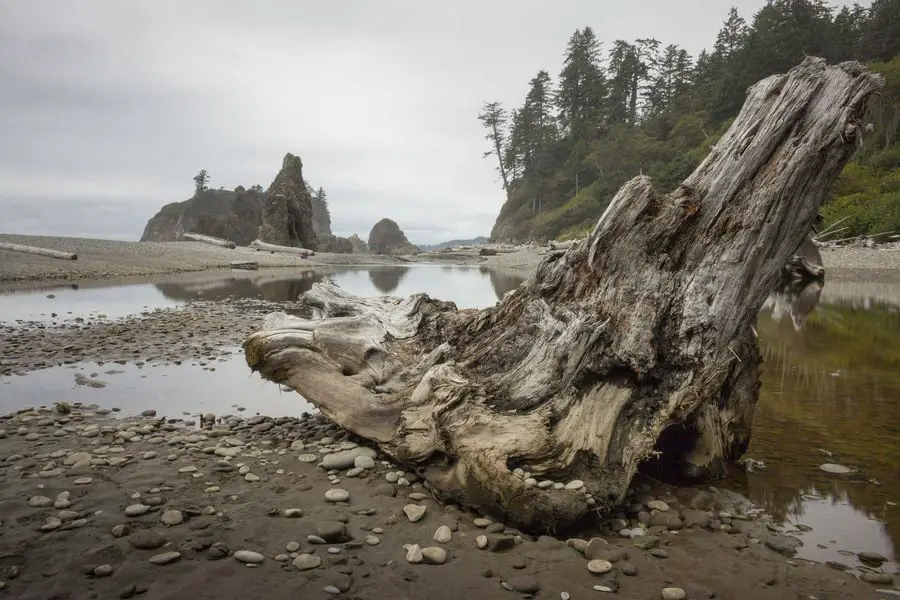 4. Hurricane Ridge
If you head inland, deep into Olympic National Park you'll find Hurricane Ridge at an elevation of 1,598 m (5,242 feet). It's a fairly long drive to the top of the mountain, but the views are more than worth it. The kids and I opted for the shortest hike to the highest lookout and soaked up the panoramic landscape.

5. Lake Crescent
Situated along the main highway at the northern boundary of Olympic National Park, this vast yet tranquil lake will take your breath away. The lake is glacially carved and the pristine water is deep. You can swim in the iconic blue waters by heading to the west side of the lake at Fairholm Beach.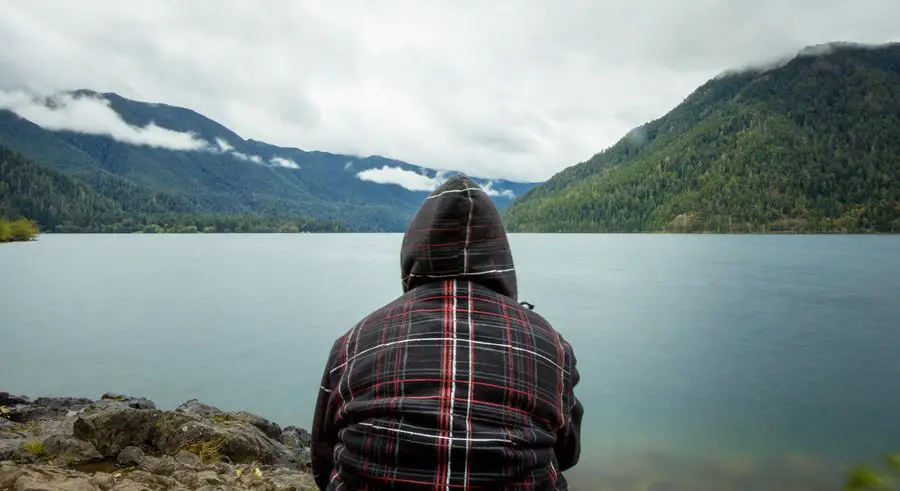 6. Marymere Waterfall
If waterfalls are your thing, then Marymere should be on our list, as it's one of the biggest within Olympic National Park. We took a pleasurable 1.6-mile round trip hike through mossy fern forests with green paths and colossal trees before finding ourselves in front of a 90-foot high waterfall. Surrounded by all that lush, quiet forest made me feel like I was a million miles from civilization.
7. Salmon Cascades
Have you ever seen salmon returning home to spawn? I haven't and this seemed like a pretty remarkable opportunity. Usually between late September and early October Coho from the Pacific enter the Sol Duc River by means of the Quillayute River and leap, with great determination, over the cascades en route to their desired spawning grounds. And then they die. Maybe don't stick around for that bit, but take the kids to watch the leaping Salmon make their way up the river.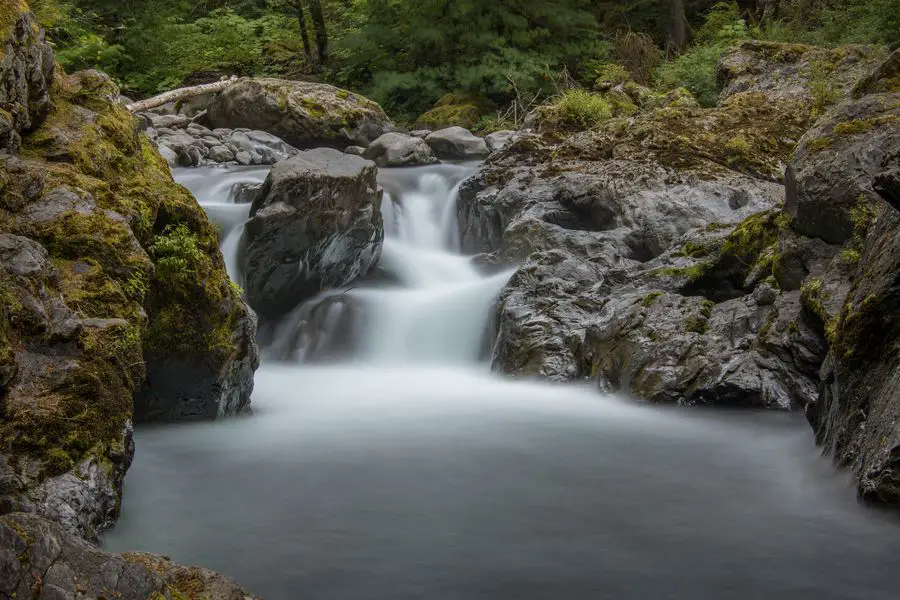 COVID TRAVEL TIP
2020 hasn't been the easiest year to travel in and safety is at the top of everyone's list. If you are comfortable with traveling, please travel responsibly and within the rules of each destination you visit, being aware that those rules change frequently and may be different from your home country.
If you are traveling in 2020/2021, can I recommend:
Wear a face mask in countries that require you to do so. 
Bring hand sanitizer and wash your hands on a regular basis.
Check official websites before your trip for the latest updates on policies, closures, and status of local businesses.
Book a hotel with free cancellation in case you need to change your plans at the last minute.
Choose travel insurance that covers you for COVID.
Get away to somewhere remote like Olympic National Park to enjoy the ultimate in social distancing.
LOOK HOW EASY IT IS TO PIN THIS!
FOMO - do you have it?  Well there is no need to Fear On Missing Out here at Explore With Erin. Sign up to receive updates directly to your in box. I won't spam you, but I do promise a whole lot of awesomeness. What are you waiting for? Join Me!