The vast expanses of Texas make it a true delight for any RV owner looking for an unforgettable road trip. Renowned cities, huge stretches of deserts merging into grass fields, and even the occasional beach or two, Texas does have everything the heart desires.

Maybe you've researched trailer rentals Texas before and found too many to pick from, it is easy to feel overloaded and unsure of where to even start or what to do. Here, we have listed the best of the best, must-see places that are bound to leave you wanting to see the laser-known parts of the Lone Star state. We'll cover our recommended route to bring your RV across, places of accommodation as well as all the activities and sites in-between.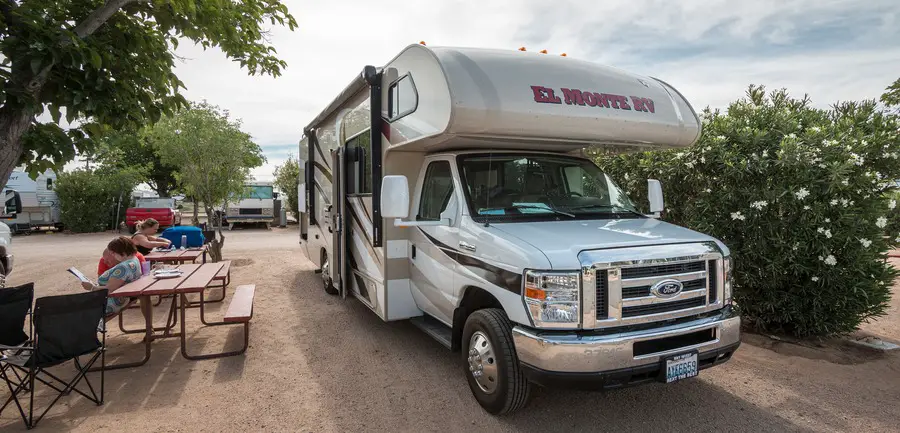 Livingston
Livingston is a great first step to make in Texas as it is easy to change your domicile and address here. Traveling and living in your RV means that you will have to register your RV at a new state if you're planning on staying a while, and it is also easy to get your driver's license here, too!

Once you have all your paperwork done, head down to Lake Livingston State Park for a relaxing spot of camping and a try playing in the water. The State Park offers different parking and camping sites, including waterfront sites, too. We highly recommend taking the waterfront sites as the views are gorgeous, as you take in the setting sun over the lake. The campground and State Park are just as beautiful too, so you can always go for a light trail and explore to your heart's content.
Austin
Austin is the brightest light in Texas, and one of the most famous cities in the US. Though there are not many RV parks in the area, we recommend paying a visit to Pecan Grove to set your RV down. A stone's throw away from a brewery and a BBQ restaurant, you're guaranteed great booze and fantastic food, all right next to plenty of local pastimes and activities. If you're looking for something a bit further out from the city area, try McKinney Falls State Park, which is a beautiful campsite in its own right.

There are plenty of water sports options to enjoy in Austin. You could easily rent a kayak and go up and down the Lady Bird Lake, which goes right through Austin's downtown and offers fantastic skyline views. There are plenty of other water vehicle options available for rent, too. Barton Springs is a great place to visit if you want a relaxed, cool swimming spot for the family.

There is also Zilker Park, the most famous park in Austin. The vast, open green areas are perfect for sports, and you can also have a picnic while overlooking Lady Bird Lake. Being an off-leash park, your dogs can finally dash around and fully stretch their legs while playing a game of fetch or frisbee.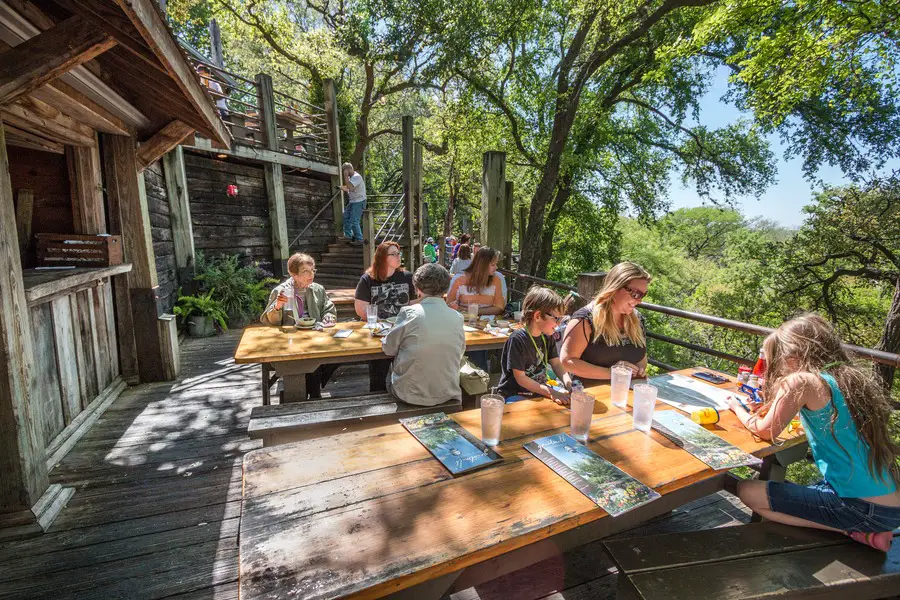 Fredericksburg
Fancy a spot of wine? Fredericksburg is the epicenter of the wine region of Texas, located in the Texas Hill Country. The entire region boasts of having more than 45 wineries and vineyards, leaving boundless options and tastes to explore! We recommend staying at the Texas Wine Country Jellystone RV Resort during your stay here. It is easy to get to, being on Hwy 290 and offers just as easy access to the rest of the region. Texas Wine Country Jellystone RV Resort offers a ton of amenities such as a resort-style pool (it comes with a hot tub, too!), a stunning club room complete with pool tables, a huge play area for dogs to run leash-free, and so much more. 
For your inevitable trip to the wineries, head to Hilmy Cellars and Grape Creek Vineyards for an amazing experience. Good wine and great countryside views? What more could you ask for!

If you're looking for a spot of nature, make a stop at Enchanted Rock State Park, which is a little out of the way from Fredericksburg but a place you won't regret visiting. The park is named after the huge pink granite dome that emerges from the ground, named the Enchanted Rock. Be awed by the spectacular views of the hill country and soak in the majesty of the region.

San Antonio
Located just an hour and a half away from Fredericksburg is San Antonio; the iconic city which is known for its popular attractions and delicious barbecue. Most first-time tourists enjoy visiting the River Walk and the Alamo. Dotted with beautiful trees, flora, and rich architecture… you're sure to enjoy the stroll along the River Walk. There are also delicious bars and restaurants to spend a date night in, and excitement in the air that's hard to ignore. So many things to do in San Antonio.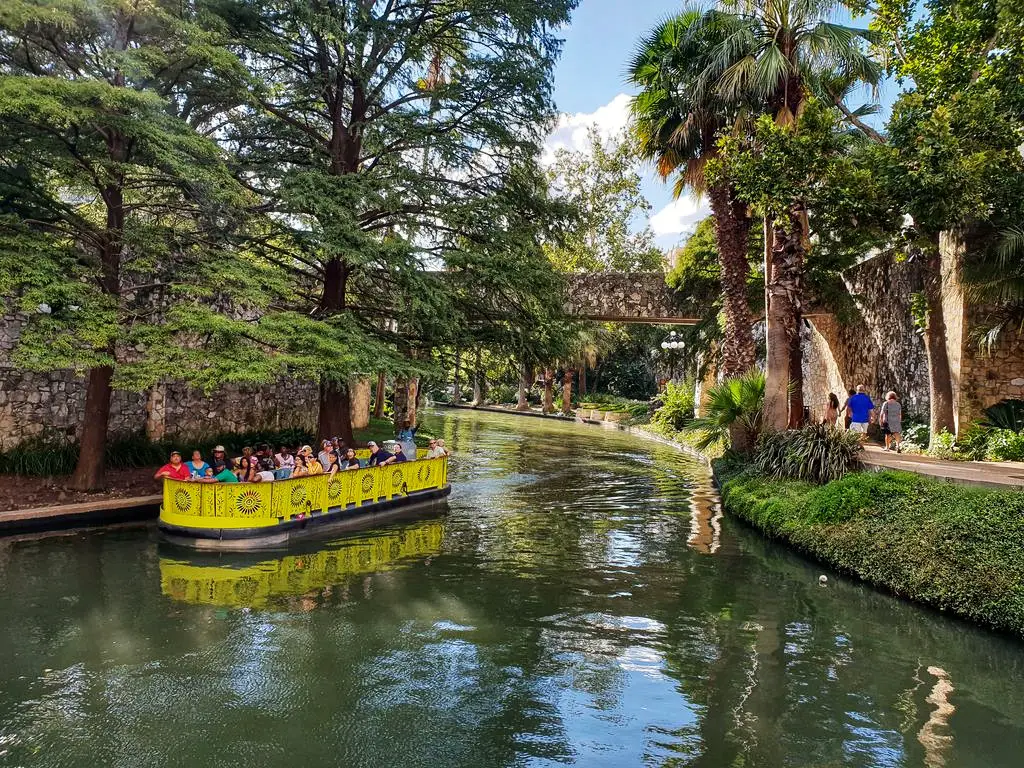 Bolivar Peninsula
A stop in the city, and a stop in the hills country of Texas. What better thing to do next than being on the beach? Bolivar Peninsula caters perfectly to the ocean-hungry RVer that wants nothing more than to bask in the sun and enjoy the rolling waves. The amazing part is that you can park your RV right on the beach, and for free too, provided you have a camping permit (which costs $10 and is valid for a year).

Catch the gorgeous sunrise and sunsets over the water while you enjoy the sights and smells of the beach. Play in the water or the sand, and truly enjoy the freedom of the Bolivar Peninsula. If you're craving a bit of civilization in the middle, make a trip to Galveston via ferry for free. There, you can enjoy the Downtown Strand and drive through Seawall Blvd. For the kids or a romantic night out, Galveston Island Historic Pleasure Pier even has a Ferris Wheel that is perfect to cap things off!
Wrap Up
The listed places are great areas to start exploring the beautiful state of Texas and begin exposing yourself to its variety. Anything that an RVer would love to do on a road trip, Texas can and does provide, in spades. There is so much more to see and experience in this state, and we have barely scratched the surface of what it has to offer! 
Also, consider visiting the Big Bend National Park for some amazing outdoor experiences and Marfa for a feast for the stomach. Don't be afraid to visit all the other amazing places in Texas, as every one of them will give you unique and unforgettable experiences that will leave you with fond memories that you will treasure dearly. You may even miss them so much that you'll come back for a second time, too!
FOMO - do you have it?  Well there is no need to Fear On Missing Out here at Explore With Erin. Sign up to receive updates directly to your in box. I won't spam you, but I do promise a whole lot of awesomeness. What are you waiting for? Join Me!