Australia to Texas is no quick flight. My partner and I had flown into Austin for TravelCon, the very first Nomadic Matt conference. But before the conference, we had been recommended a super quick 24 hours in San Antonio.
We had little more than 24 hours to spend in the city, but really all we could dedicate was one-day sightseeing. So we did as much as we could in 24 hours. I absolutely adored our 24 hours in San Antonio. If you have a weekend to dedicate to this special Texas city, this is how we did it. May it inspire you on your own tantalising Texas trip.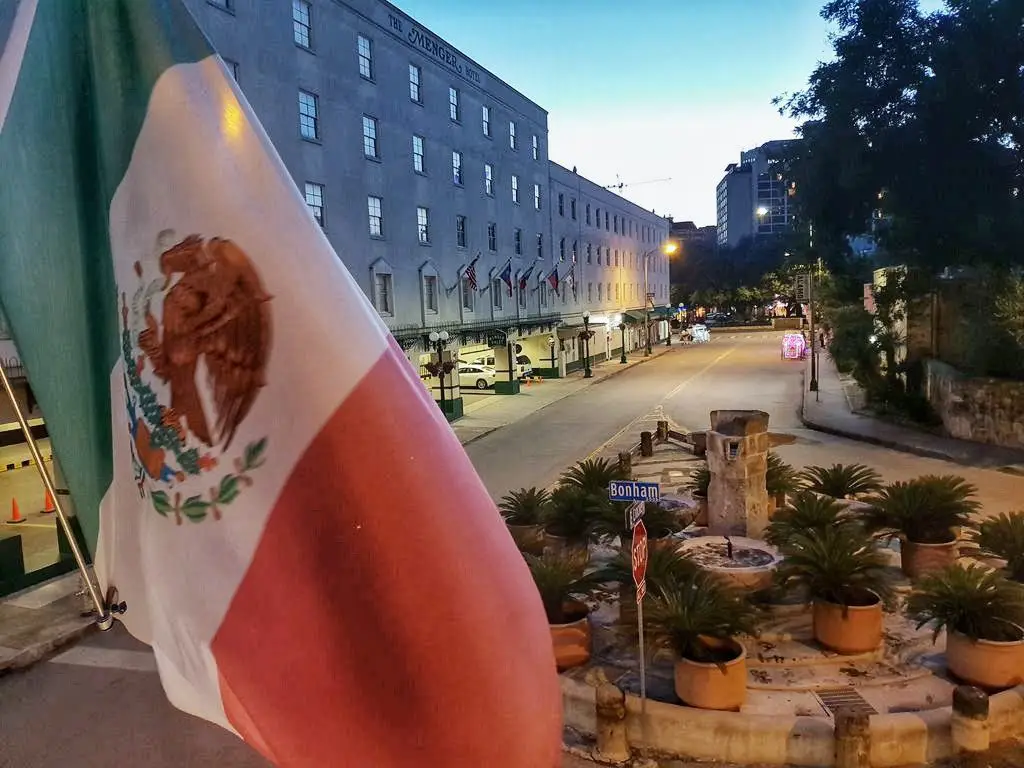 Friday Night
We flew into Austin. The airport is pretty easy to get around and we were out fairly fast. We picked up a 2018 Mazda 6. It was so roomy, we could have fit the kids if they had been on the trip, lucky for us it meant plenty of space. And in hot Texas, my favourite feature was the air-conditioned seats!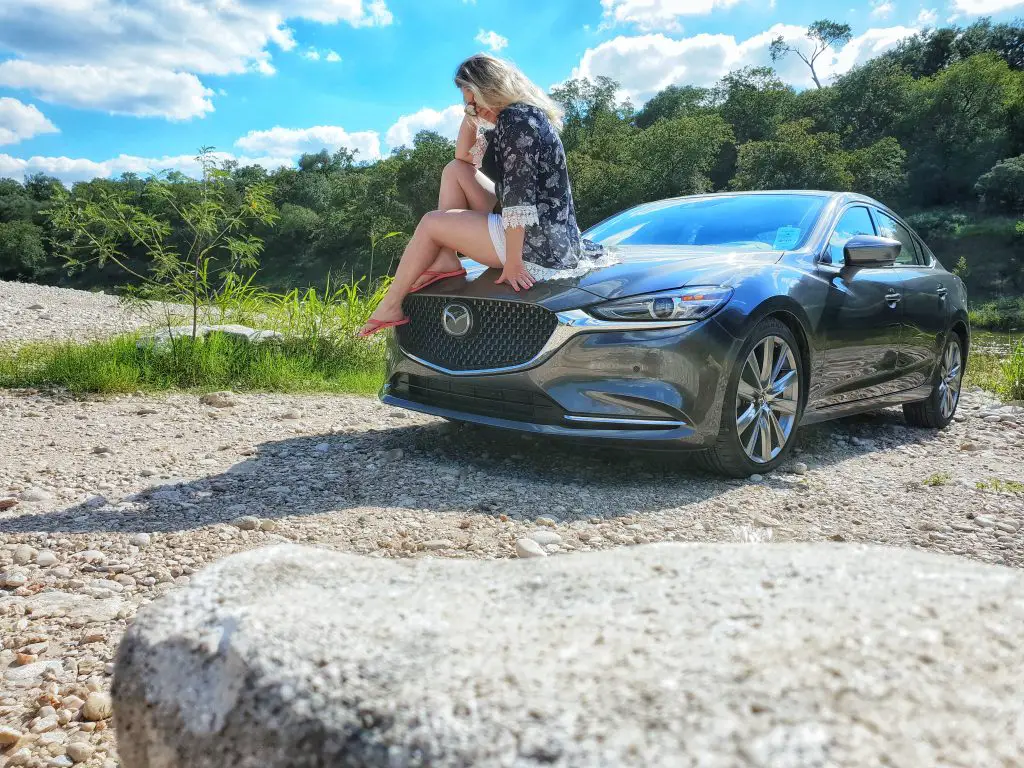 It's a fairly uneventful drive to San Antonio straight down the I-35. You'll get to see plenty of American fast food joints, in fact, every few seconds. From Sonic to Burger King to Olive Garden and Taco Bell.
We decided on a piece of Texas straight up and stopped in at Lucy's Fried Chicken for pickles and, well, you guessed it, fried chicken. Full of our first American meal we jumped back in our Mazda 6 for a comfortable journey down the I-35.
A mere 1 hour and 15 minutes later we were pulling into The Crockett Hotel. As far as I'm concerned the only place to stay in San Antonio. It rendered our Mazda 6 useless the whole weekend, as it sat in the valet parking lot while we easily wandered around town.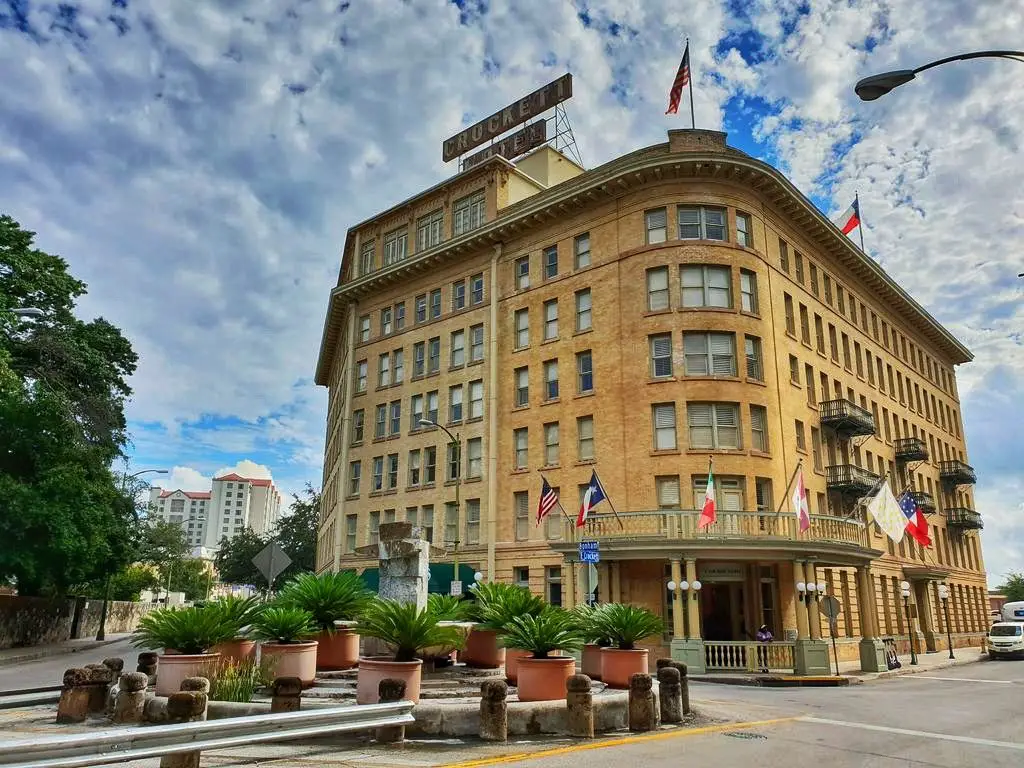 The Crockett was built in 1909 and has been continuously operating for more than a century. Not only is it a beautiful building in a spectacular location, but it's a historic location. It stands right where Davy Crockett and a band of outnumbered Texas settlers defended the Alamo during a 13-day siege. Today, the Crockett Hotel is listed on the National Register of Historic Structures and is a member of the National Trust for Historic Preservation's Historic Hotels of America.
The staff was so friendly on our check-in and the Crockett was kind enough to give us their Signature Suite with access to the full wrap around balcony. Check prices here on my favourite booking site.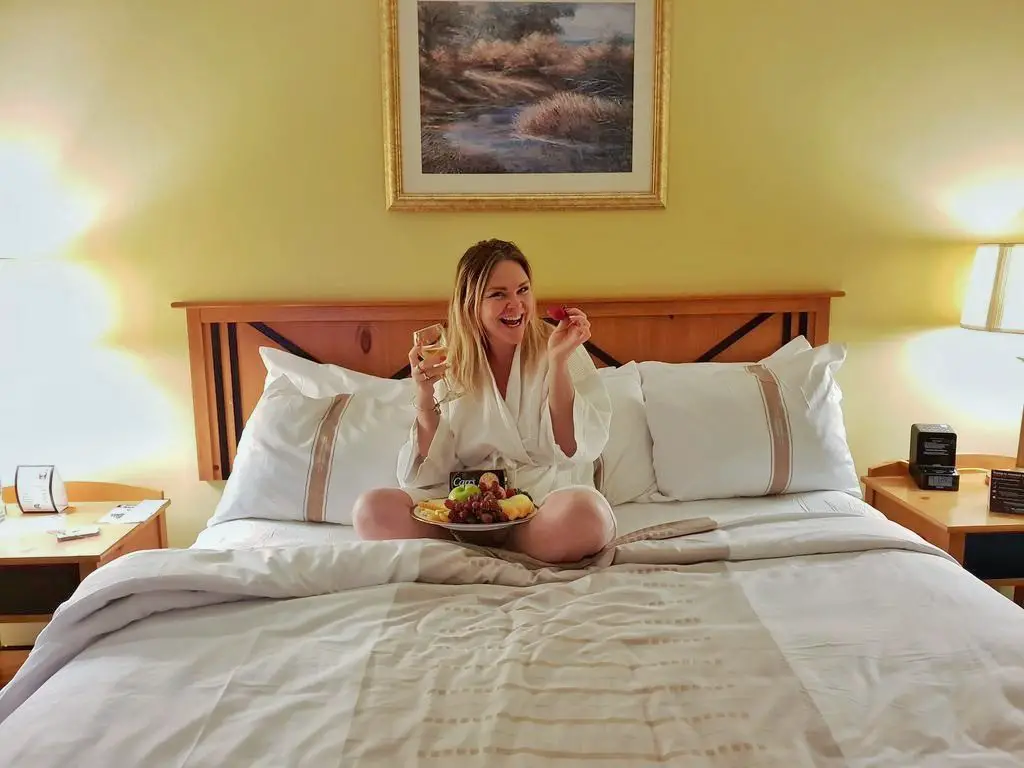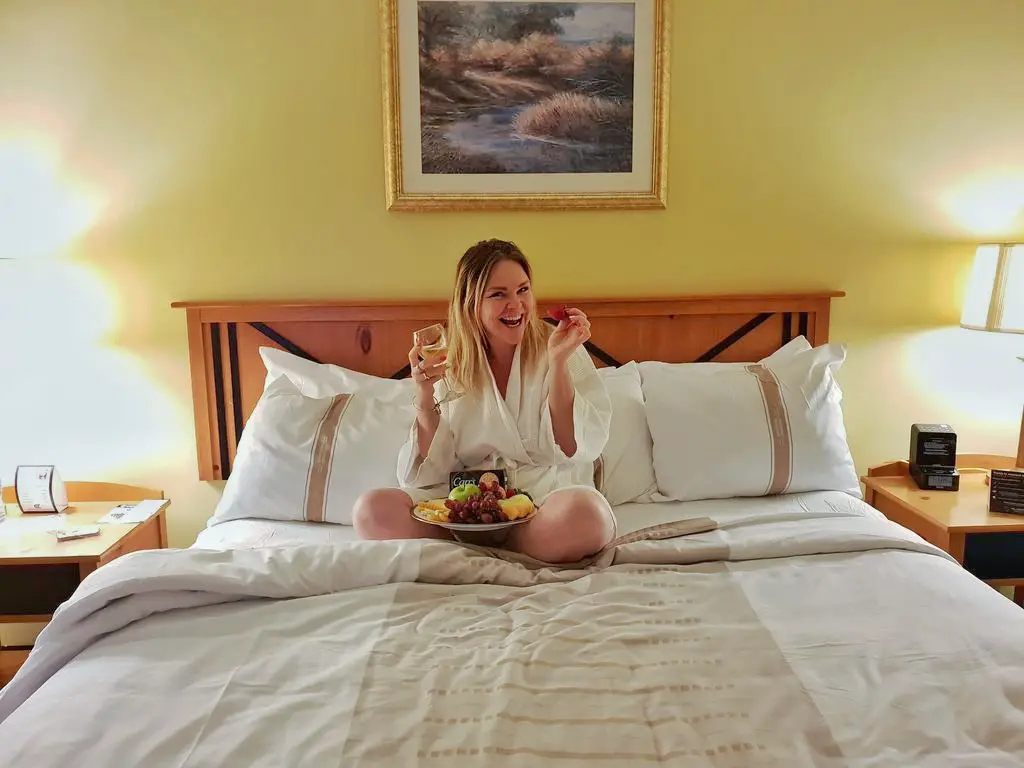 Living my best life with a cheese and fruit platter. The perfect late night snack for our 24 hours in San Antonio. Add to that slippers, robes and a king size bed? Goodnight.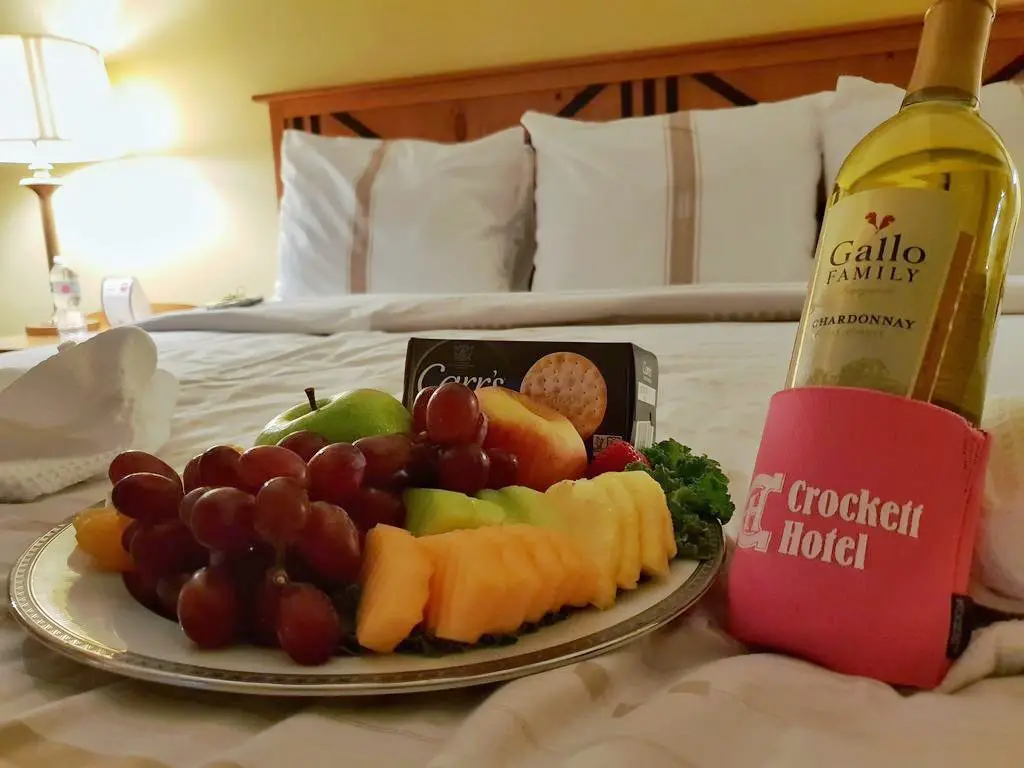 If you're not sleepy like us (after more than 24 hours of plane travel) then walk across the road to the Rivercenter mall for a movie, dinner or shopping! Or head down to the River Walk for dinner and music.
Saturday
With only one full day to explore San Anotnio, we knew we needed a quick overview to find our bearings and see all the sights. And the best way I know how to do that is the Hop On Hop Off Bus.
I've always loved the commentary of the City Sightseeing buses and the overview they give to a city. Add to that the opportunity to hop off at some of the best attractions and I find it great value for money. Check prices here.
Our favourite stops:
Alamo
This stop is right next to The Crockett so it's a great place to start your 24 hours in San Antonio. Once home to Spanish Missionaries as Mission de Valero, it is the site of the Battle Of The Alamo in 1836. You can walk the grounds, listen to talks on weapons and history and admire the historic story that played on those very grounds. Incredible.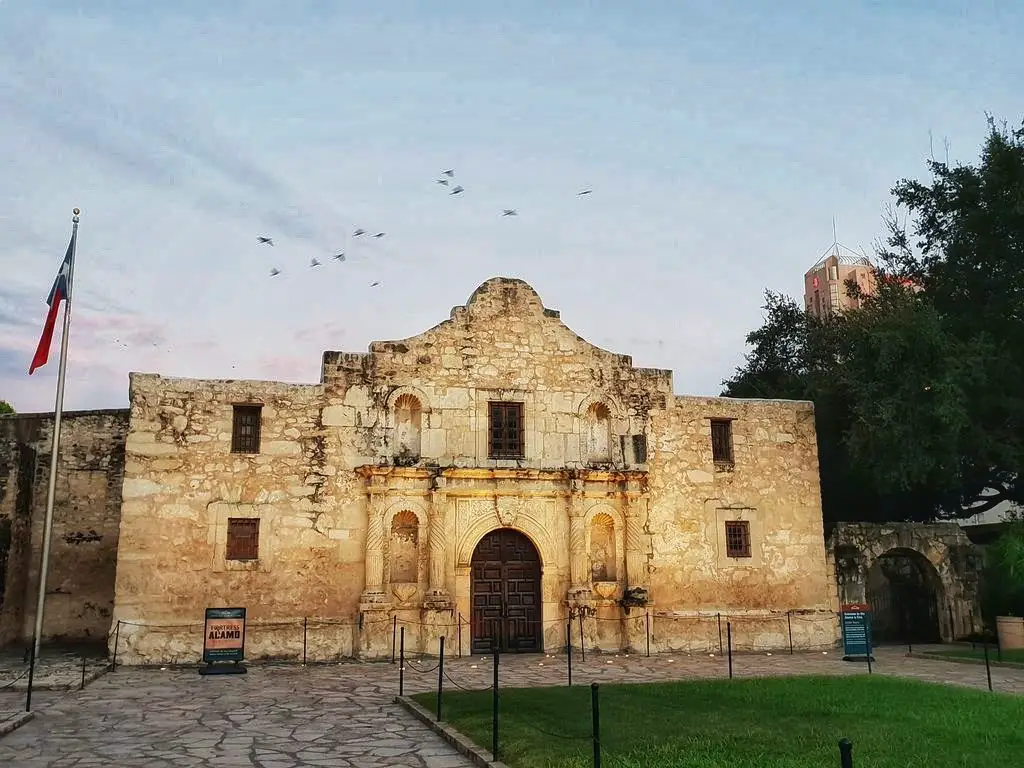 Market Square/El Mercado
The El Mercado is a great stop for lunch with authentic Mexican dining, music, and treasures. Located in the "Zona Cultura". We enjoyed margaritas and guacamole as a reprise from the hot Texas sun.
Go Rio River Walk Boat Ride
We would come back to the River Walk many times during our stay in San Antonio. It seems like the life and hub of the city. And for good reason. Arched stone bridges, cypress-lined paths following a bending, winding river right beside restaurants, bars, and other attractions.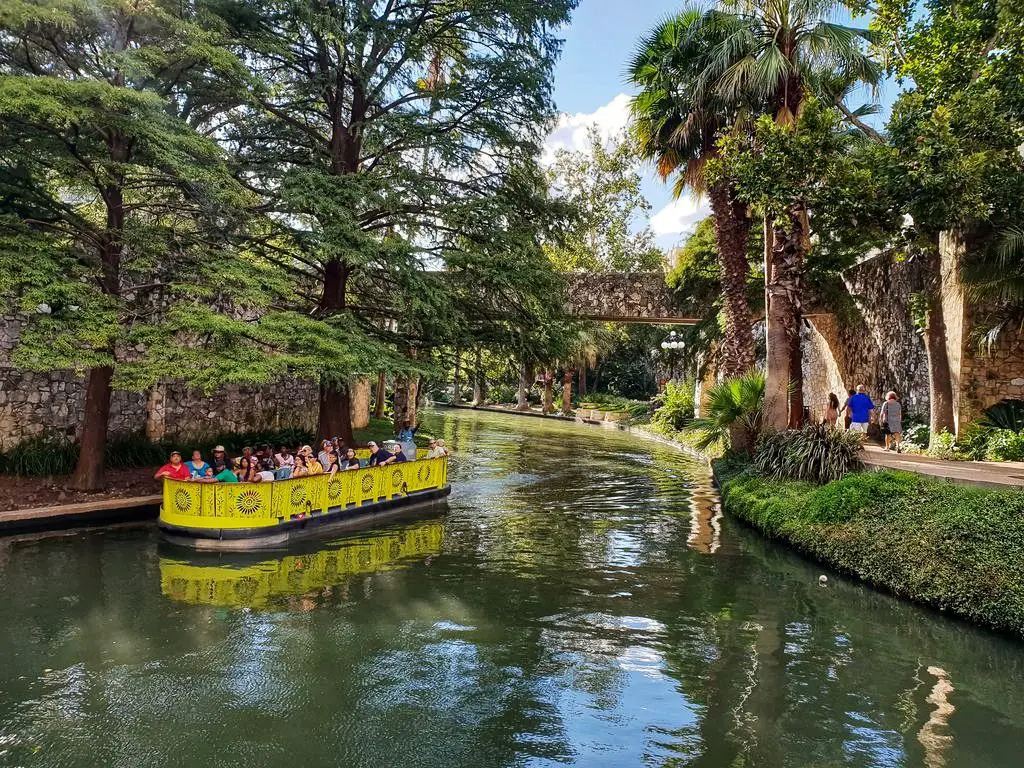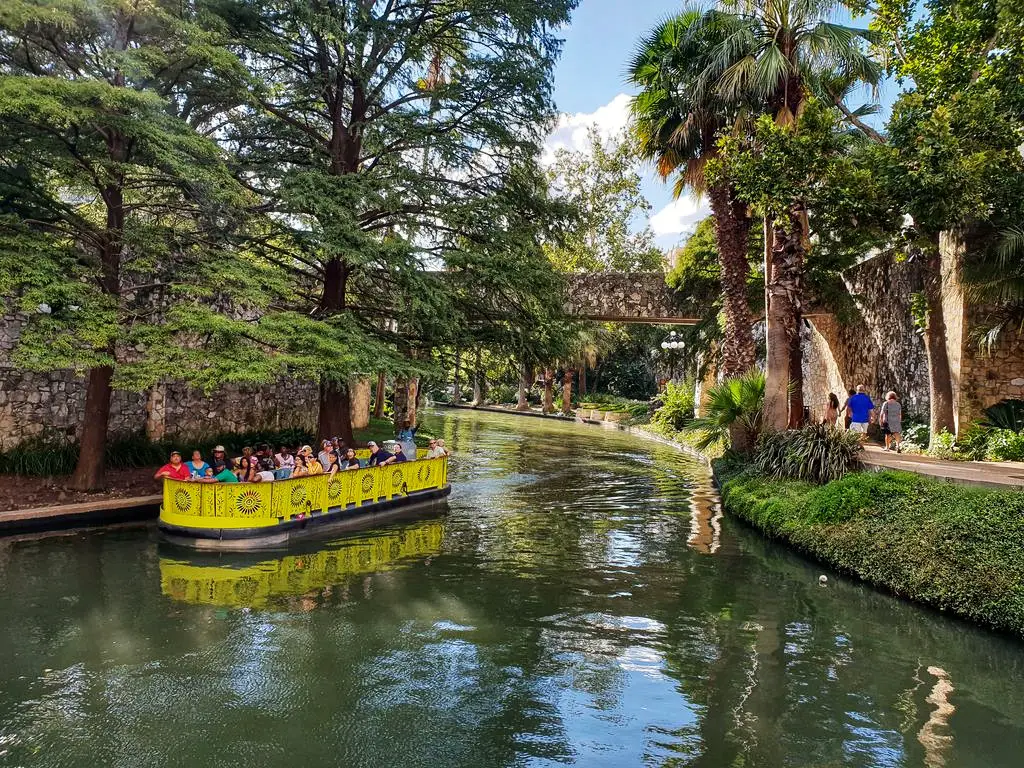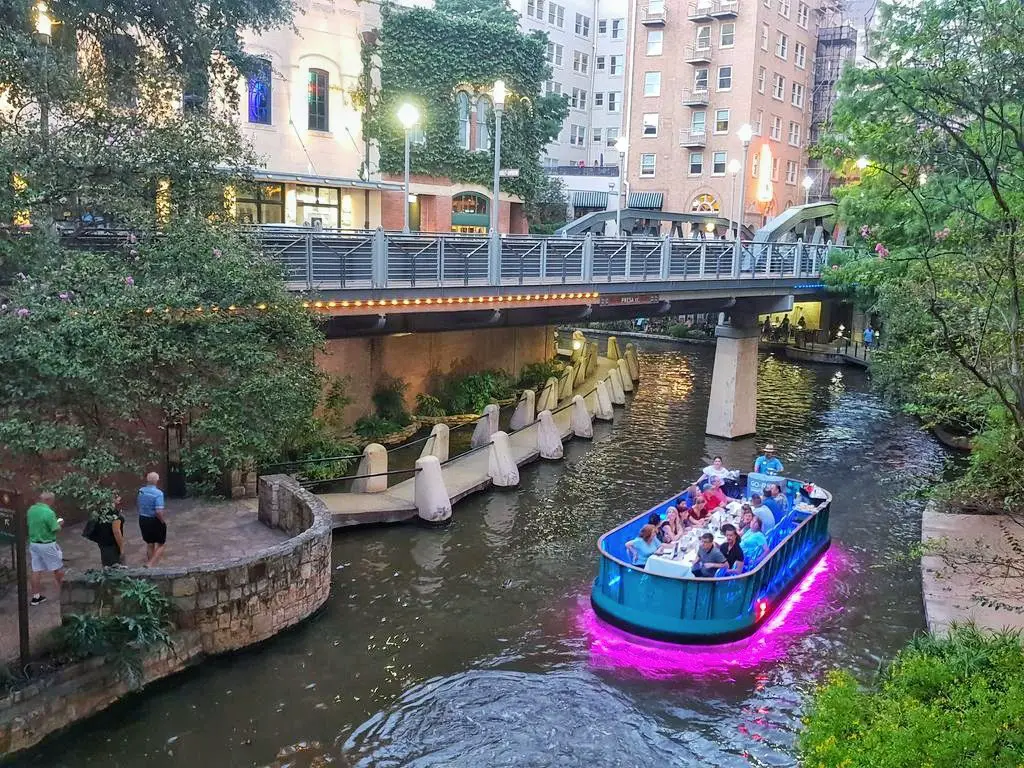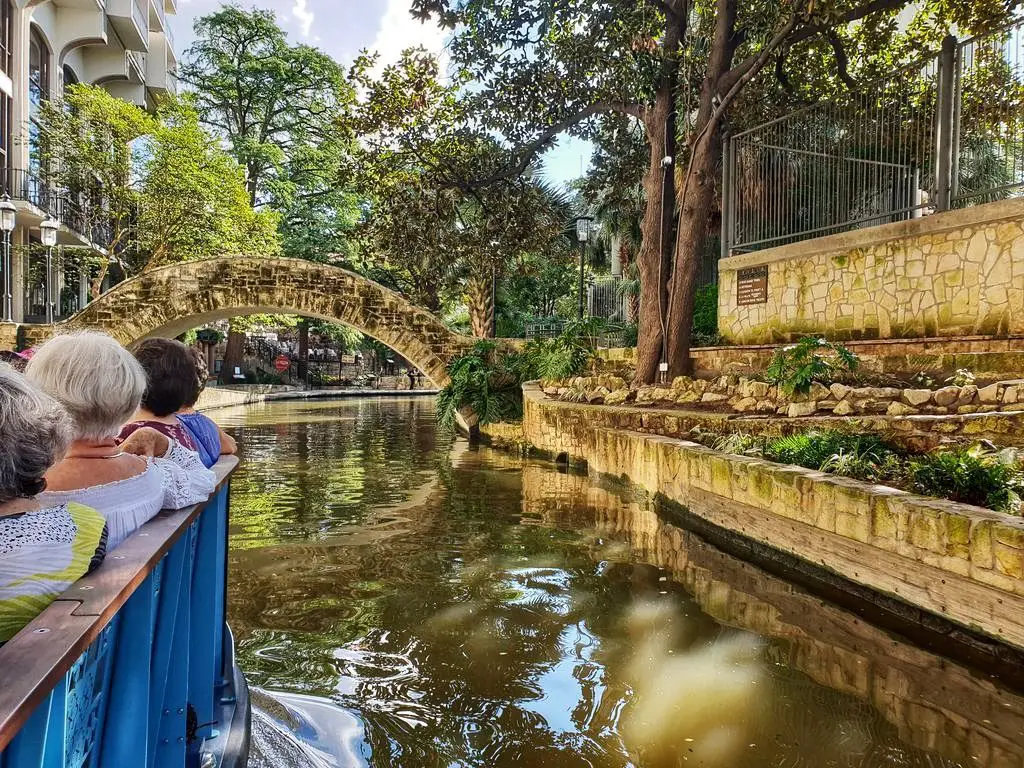 Jump on the Go Rio for a tour of the river. A great way to rest those tired feet from the River Walk and see the entire attraction that draws the crowds.
Saturday Night
After our hop on hop off tour, we found a couple of scooters. San Antonio is rife with several electric scooter companies. You can pick one up from anywhere, download an app, unlock it and take off.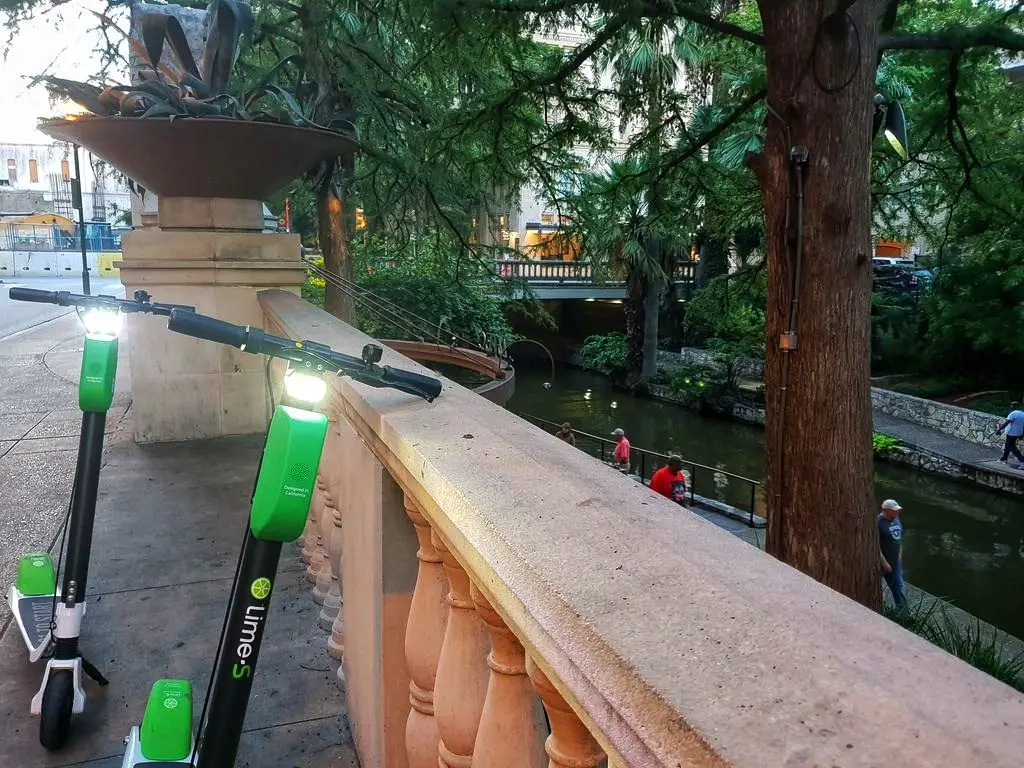 There weren't very good instructions on the cost so be prepared, they are pricey. An Uber would be the most cost-efficient, but definitely not as fun.
We rode our scooters above the River Walk towards the San Fernando Cathedral and back to our hotel, where we parked them. It's $1 to unlock and 15 cents per minute.
Later that evening we headed to Mi Tierra Café & Bakery, an atmospheric Mexican restaurant that will have you toe tapping and singing mariachi before the nights through.
After dinner, we returned to the San Fernando Cathedral for the incredible light show.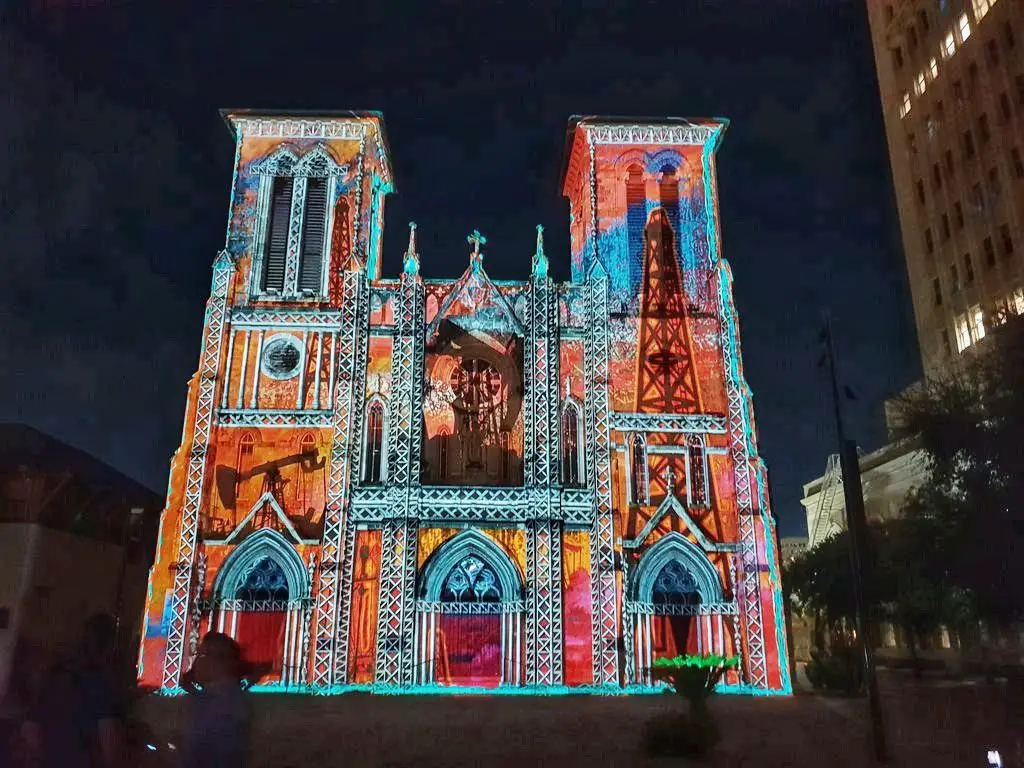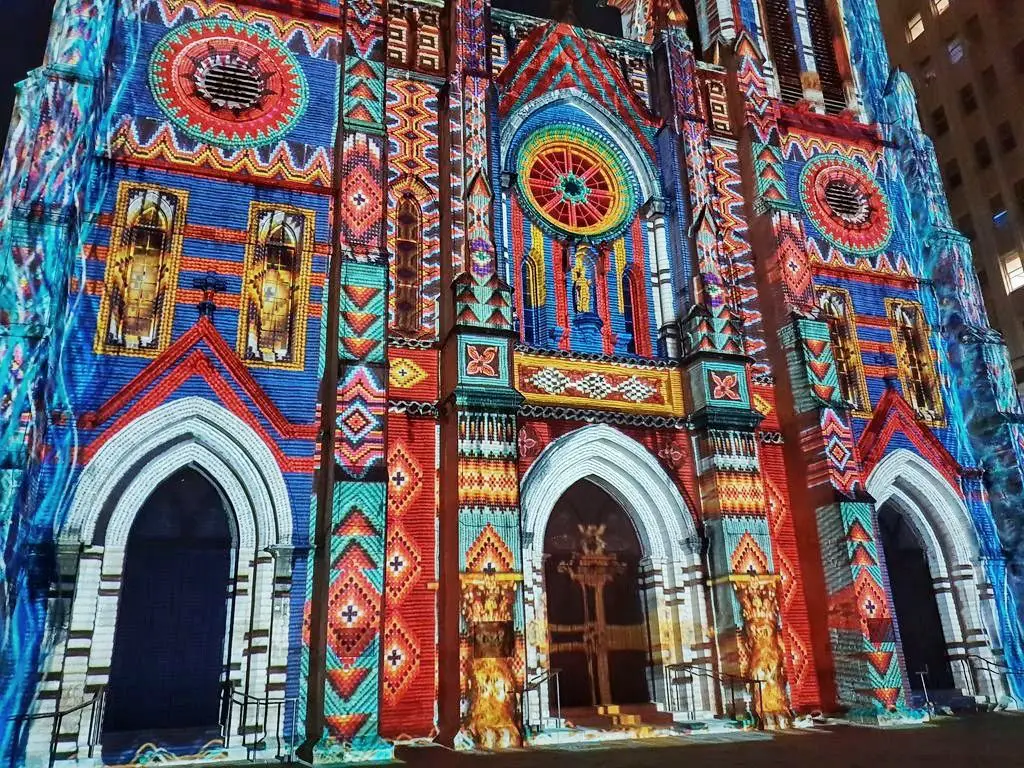 This is a free event open to the public every Tuesday, Friday, Saturday and Sunday at 9, 9:30 and 10 pm. At this time the San Fernando Cathedral is light up with projections that tell the story of San Antonio from it's beginning to today in 24 minutes. It was incredible and oh, so pretty.
Sunday
We woke to another yummy breakfast that is included at The Crockett. You must try Texas waffles.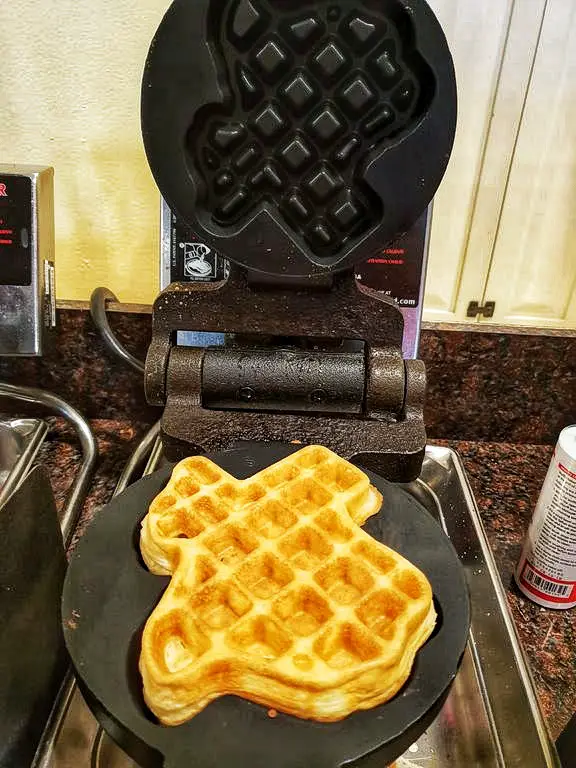 Afterward, we took one last walk down the River Walk before checking out and hopping back in our Mazda 6 for the ride back to Austin.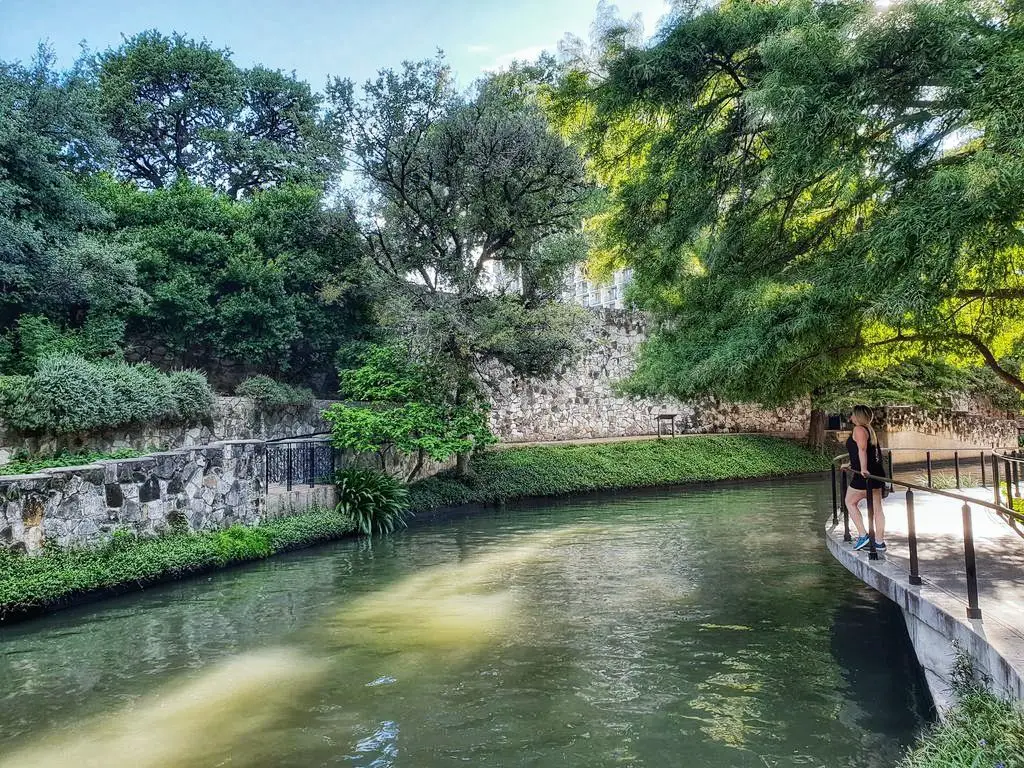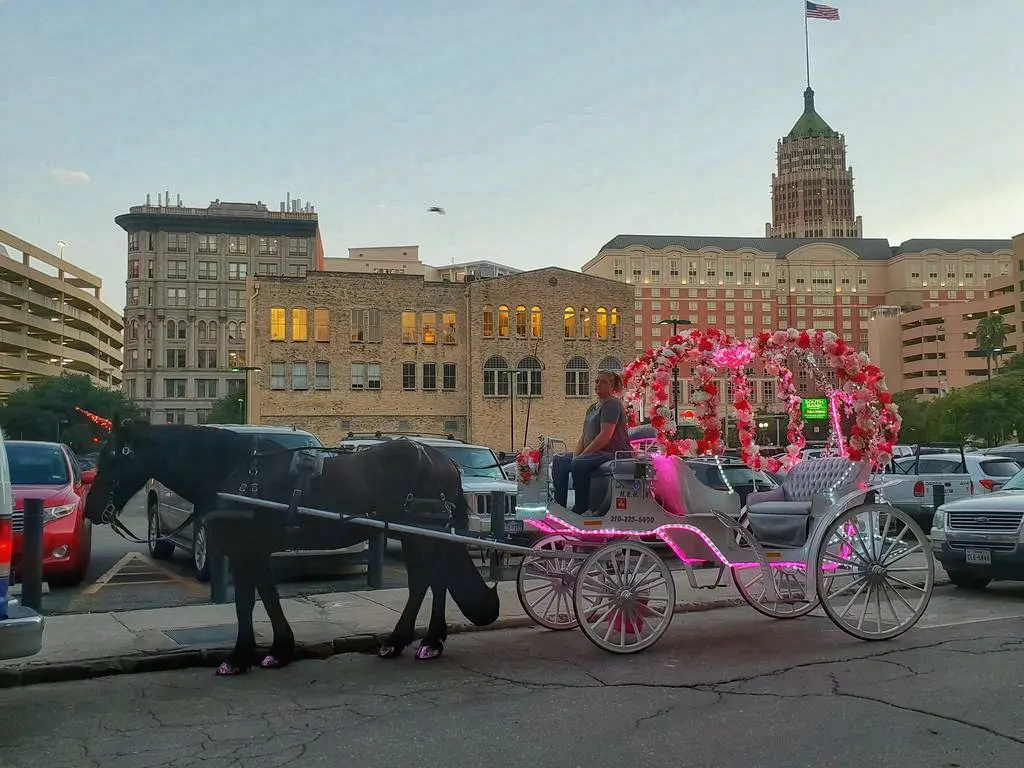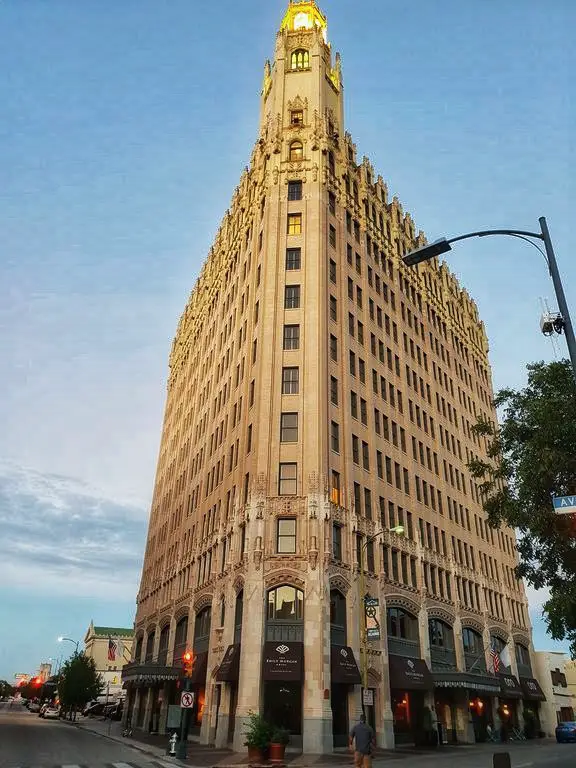 The weekend went to fast. What a beautiful, historic city. I can't wait to go back and explore more. I have a feeling our 24 hours in San Antonio we barely scratched the surface.
LOOK HOW EASY IT IS TO PIN THIS!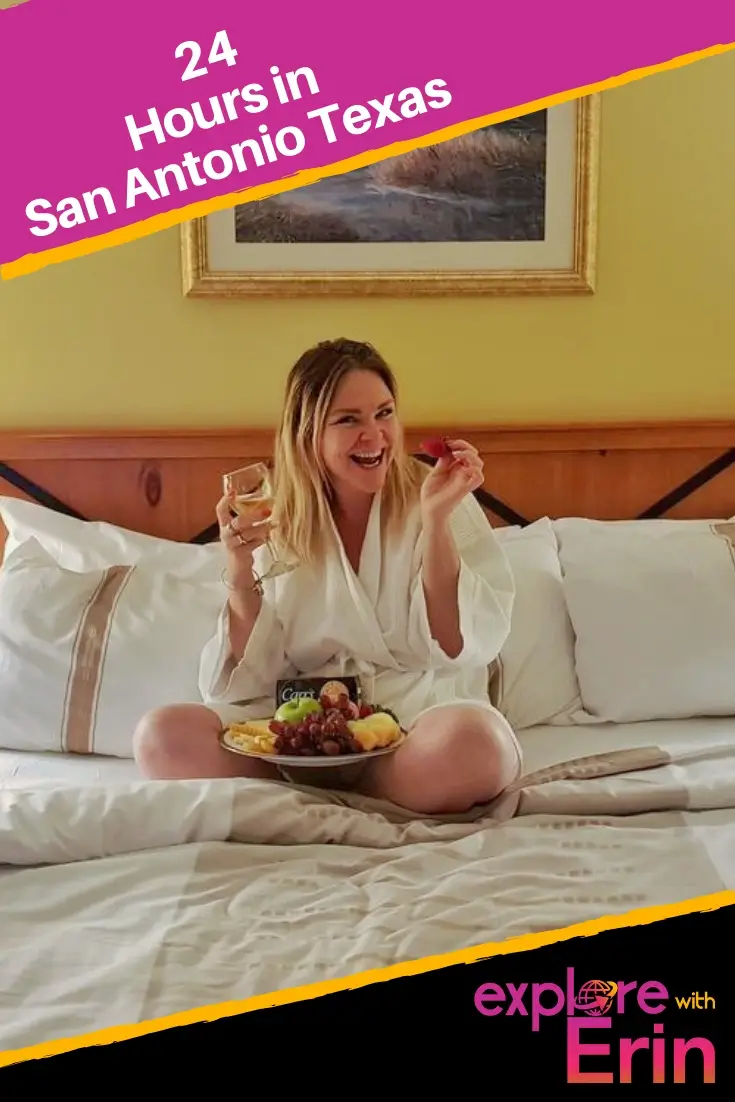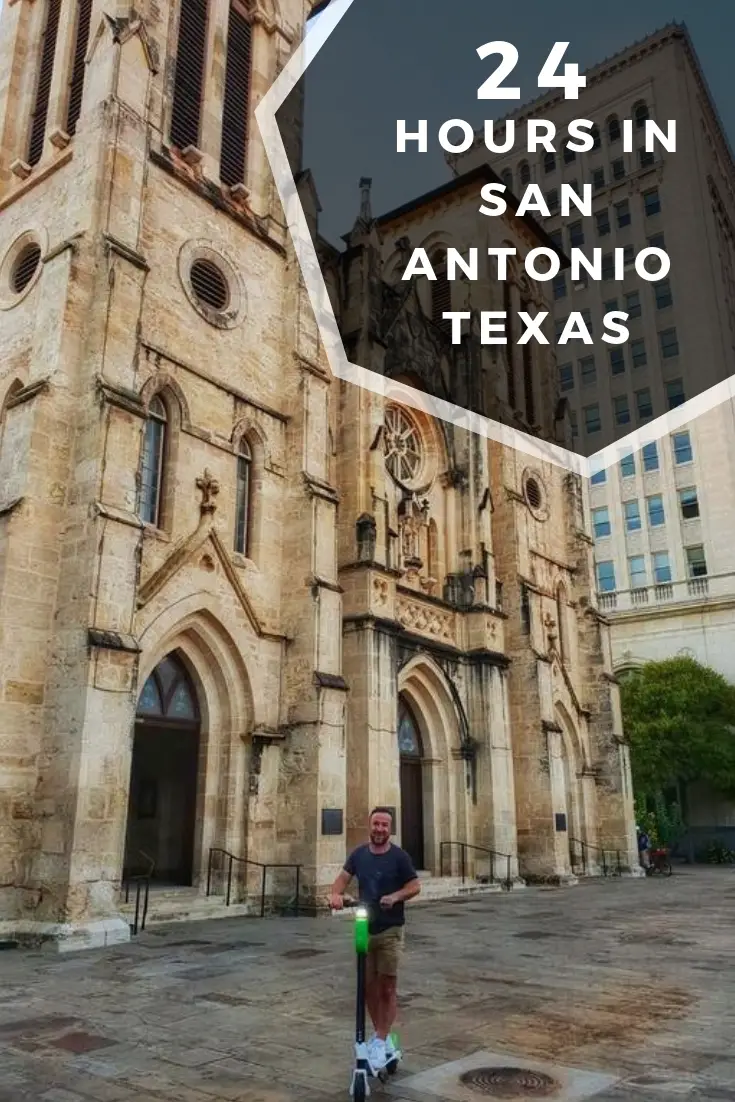 Accommodation
Travelocity has over 378 properties in San Antonio including hotels, apartments, and hostels. You get free cancellation on most rooms and the best price guaranteed. Click here to start your vacation! 
Tour
Want to take an organised tour in San Antonio? Then I recommend these ones through Viator.
Rental Car
We love RentalCars.com because they have the best car rental prices – Guaranteed. Try it. 
Flights
Skyscanner is a comparison website that searches millions of flights. The best part of Skyscanner is it is simply a flight aggregator so in the end, you book directly through the airline.
FOMO - do you have it?  Well there is no need to Fear On Missing Out here at Explore With Erin. Sign up to receive updates directly to your in box. I won't spam you, but I do promise a whole lot of awesomeness. What are you waiting for? Join Me!