With its whitewashed, sugar-cube houses, the picturesque blue-domed churches, the red, black, and white volcanic-sand beaches, fantastic Cycladic architecture, romance hitting you in overwhelming amounts with every step you take, and tons of things to see, visit, do, taste, and experience, Santorini is, no wonder, a supreme summer destination.
Irrespective of who you come to Santorini with, the ultimate goal is to have the dreamiest time of your life. Below are three tips that can push you a tad more in that direction!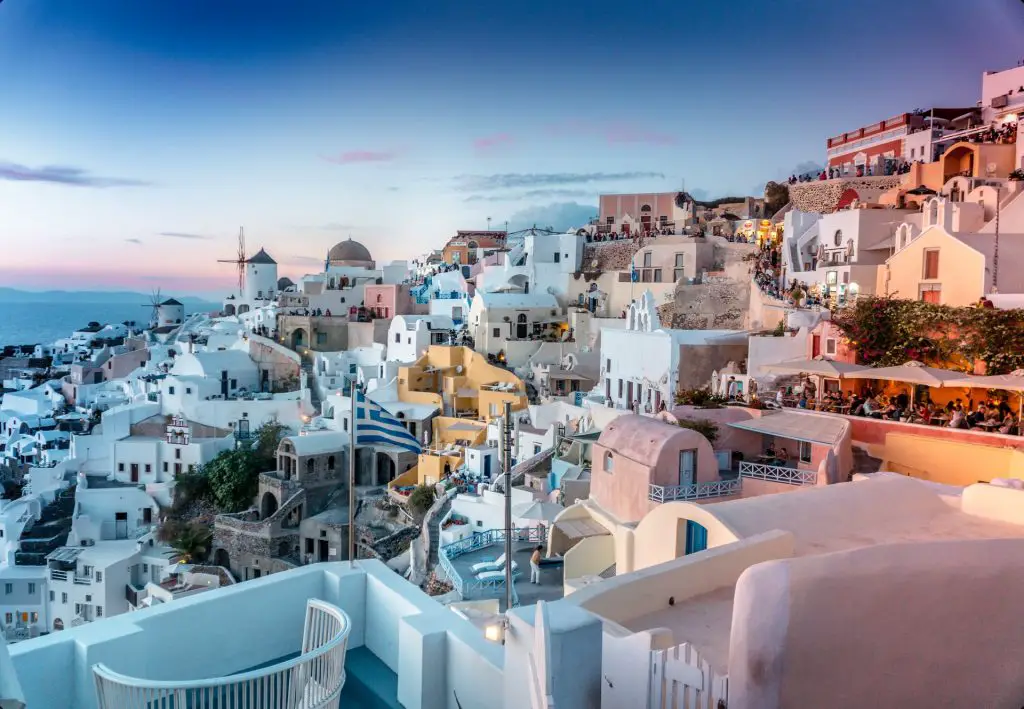 Choose the right accommodation
This is the single most important factor to consider as you want to feel comfortable and well taken care of, without exceeding your vacation budget. Luckily, you will be spoilt for choice in Santorini, which is both a great thing and a challenge.
So, take your time and go through the available hotels, villas, B&Bs, and Airbnb apartments to find the one that best suits your particular needs and requirements. 
If you are used to a VIP lifestyle, then opting for a 5-star luxury hotel like Kivotos Hotels at scenic Imerovigli will probably gratify your every wish with ultimate pampering featuring lavish suites overlooking the magnificence of the Mediterranean Sea, private dining options, and an incredible range of amenities, including a private pool, wellness services, and more.
They also provide alternative accommodation options, such as  elegant villas for maximum privacy. However, there are lots of other places to stay, depending on the holiday experience you are after.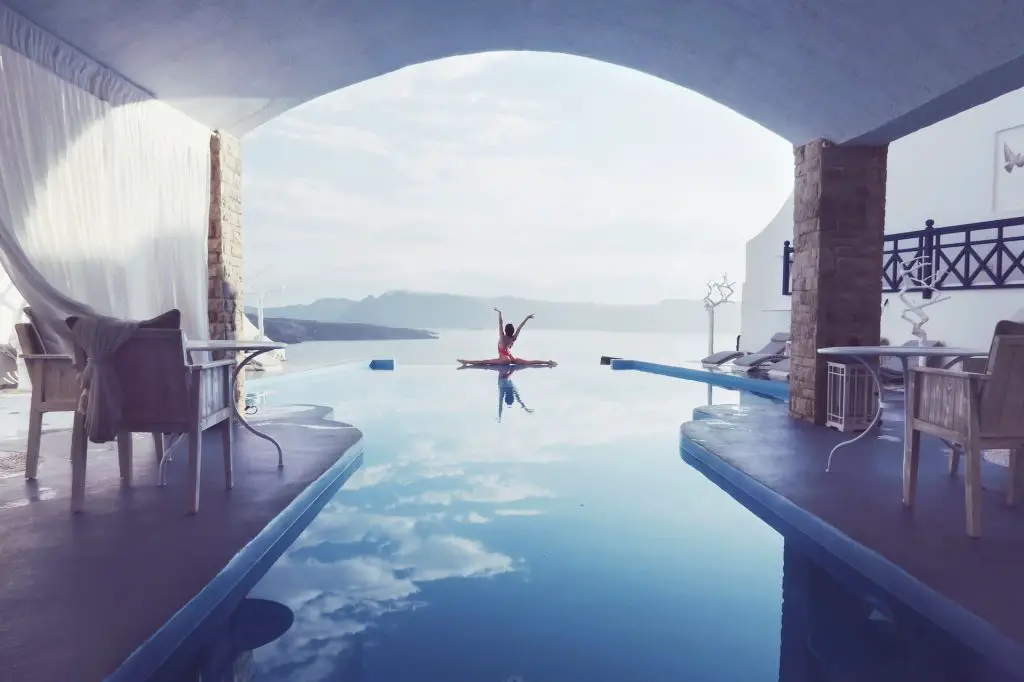 Plan and book in advance
Renting an exclusive villa or a VIP hotel suite are best to be done well before your travel. That way, you can grab great deals for accommodation, luxury dining, and even tour options and cruises.
And, although you won't have any issues planning your days after you come to the island, it is highly recommended to have an idea of what activities open up for you at Santorini. This will help you organise your vacation even better.
For example, you could opt for walking tours across the island, underwater explorations, sunset cruises, wine-tasting adventures, helicopter tours above Santorini and even nearby islands, horseback riding, visits to historical and cultural sites and attractions, hiking, mountain climbing, and many more!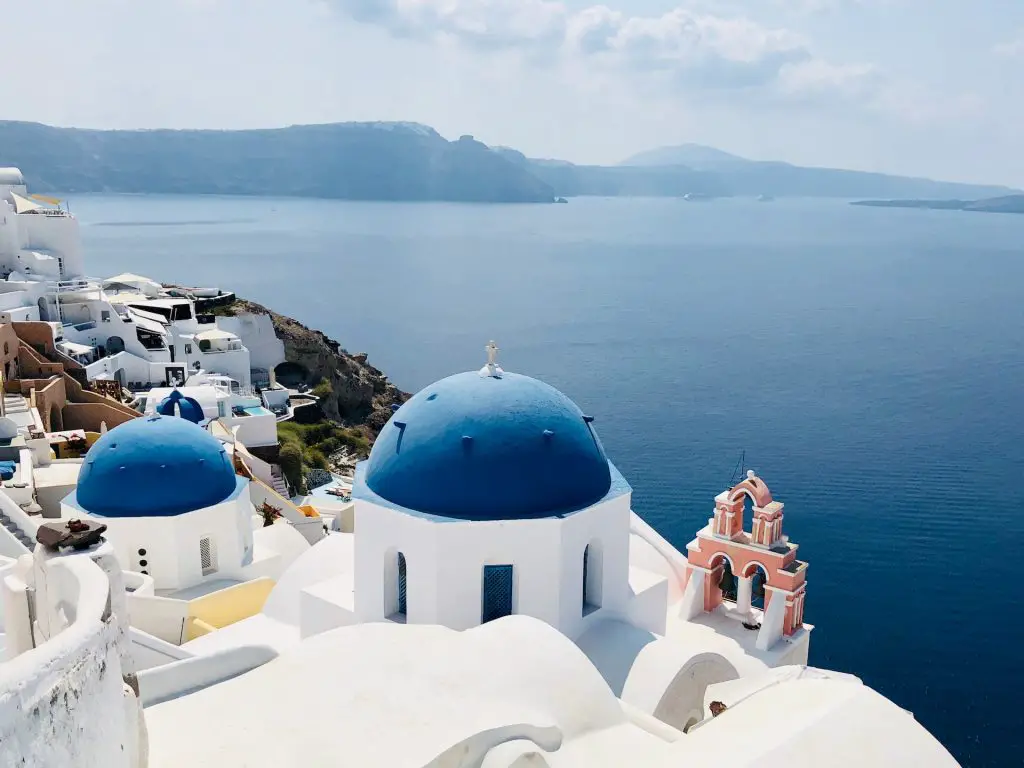 Live life like a local
For an authentic Greek island experience, do what the locals do! This can include having your morning cup of coffee at seaside kafeneia (traditional Greek cafes) by the harbour or along the Caldera rim. And lots and lots of Greek food.
You will surely find plenty of older Santorians already in fiery debates about anything from current affairs to the daily catch! Joining them will soon make you part of the team, which always ends with smiles and people treating one another! 
Or you may take part in a local music festival or religious event and see how the islanders celebrate life and pay their tributes to their religious traditions and customs.
As for ventures like watching the iconic Santorini sunset, we suggest more isolated spots on the island, away from the tourist masses, such as family-run tavernas on the western coast, more isolated landmarks (i.e., the lighthouse) and ancient ruins. 
In Santorini, life starts early in the morning, with the locals getting fish from the fishermen's boats (the very fish served to you at local restaurants) and follows a steady, slow pace, no matter the time of the year. Amazing, right?
And, if you need help with any aspect of your Santorini stay, simply ask! Everybody here is eager and more than happy to assist!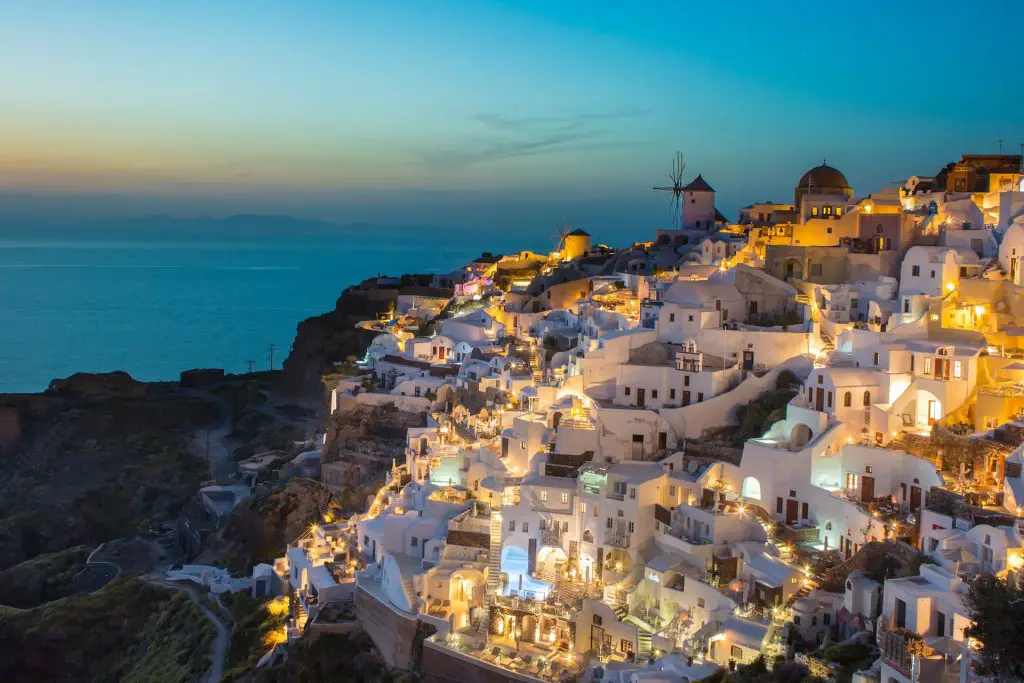 Feel like a royal as you walk the narrow, cobbled streets of Fira, Imerovigli, Oia, and the other quaint places in Santorini, backed by the endless azure of the Mediterranean sky and the cobalt of the Aegean Sea. 
FOMO - do you have it?  Well there is no need to Fear On Missing Out here at Explore With Erin. Sign up to receive updates directly to your in box. I won't spam you, but I do promise a whole lot of awesomeness. What are you waiting for? Join Me!