I first met Nancy in Chicago, back in 2015. She was a friend of a friend and had offered if we were ever in the area she would love for us to stay with her. We took her up on her offer. In fact, we did it twice. She was such an awesome blessing to us. She showed us around Chicago and even babysat so I could head out for some Chicago comedy. She knew she wanted to travel, but she also wanted a "why".

And then she found her why.

I am honoured today to share her why.
I have viewed my life in two specific compartments – teacher and traveler. Exotic escapes have always been the light that pulled me forward on trying days. Dreaming of seaside respite and exotic destinations were enough to carry me through most things.
And then, things started to change both personally and professionally.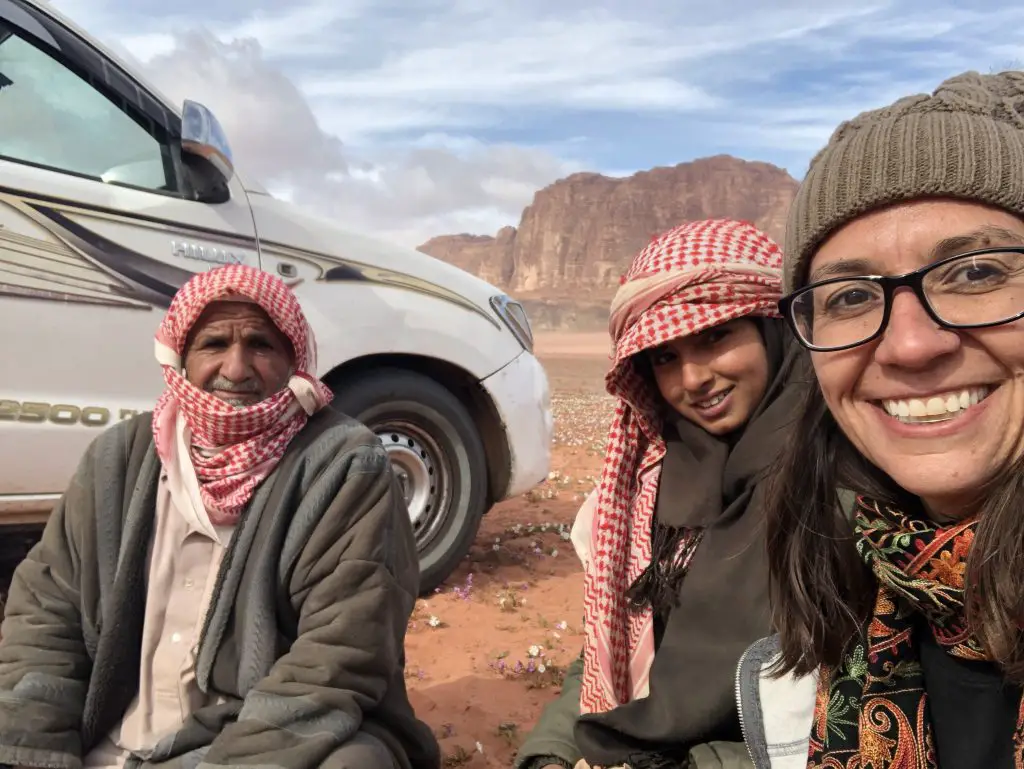 My Journey Pursuing Positive Mental Health
As a traveler, the idea of travel for travel's sake started to lose luster. I couldn't think of one destination I wanted to explore. While I continued to love seeing new destinations through the eyes of friends like Explore with Erin, I wasn't always able to muster the same enthusiasm for my own experiences.
As a teacher, I realized that it was getting hard to connect with students who were challenged by mental health issues that I had no idea how to address. Suddenly, words like anxiety and depression flowed from the mouths of students and left me feeling uncomfortable with my response.
My life felt disrupted.
You see, for my first 20 years of teaching, I walked into school each day feeling great…or at least that is what I shared with students and colleagues. As I worked with more and more students who struggled with mental health challenges, I realized that while I recognized the importance of modeling effective reading, writing, and public speaking strategies, I wasn't always providing a model of proactive mental health. It is not a fair example to pretend like every day is perfect.
Connecting with partners at a Chicago-based mental health nonprofit helped me to learn that, "It's OK not to be OK" and that I can effectively support proactive mental health by simply being open to discussing it. This can be harder than it sounds because there is so much stigma around the world in regards to mental health and travel.
One of the best strategies, I found, for addressing mental health is to open conversations through community networks that recognize the power of hope.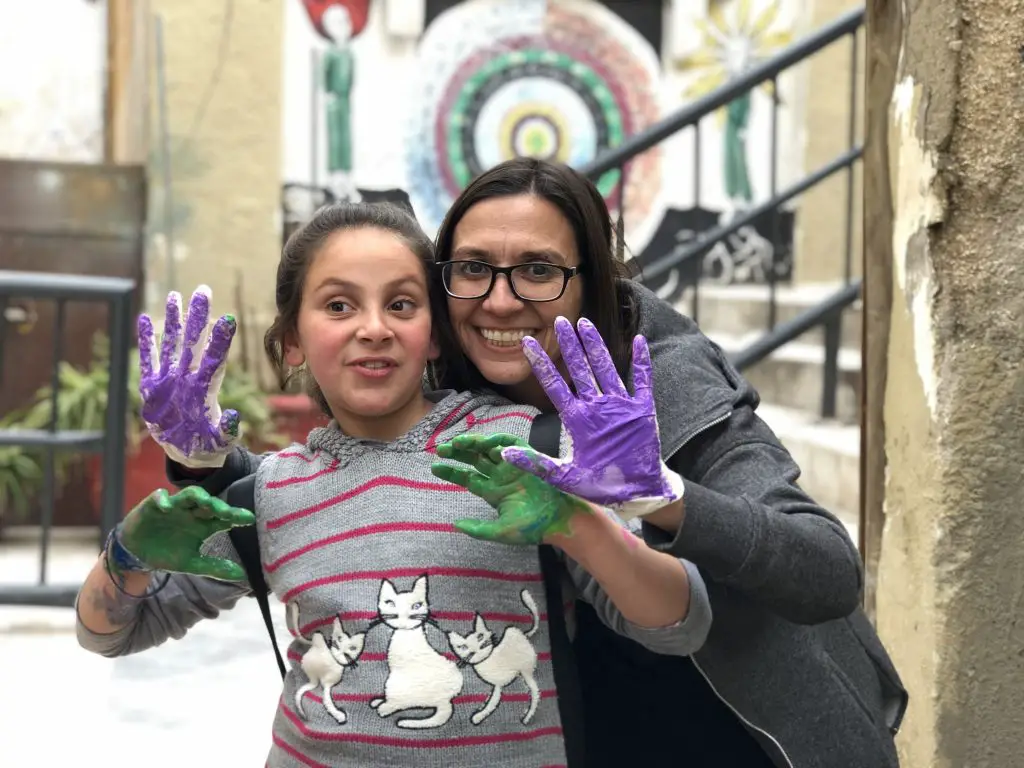 Hope Travels
Hope Travels is the outgrowth of my desire to share this important message that is changing my life.
When I decided to take a year-long leave of absence from teaching, I wanted deeper connections than what I was making with sightseeing visits. I longed for deeper relationships and a purpose. I felt like I needed to do a better job of breaking the walls between my teacher and traveler compartments.
With mental health on my mind, I felt compelled to make my global journey about raising visibility, reducing stigma, and sharing hope around the world.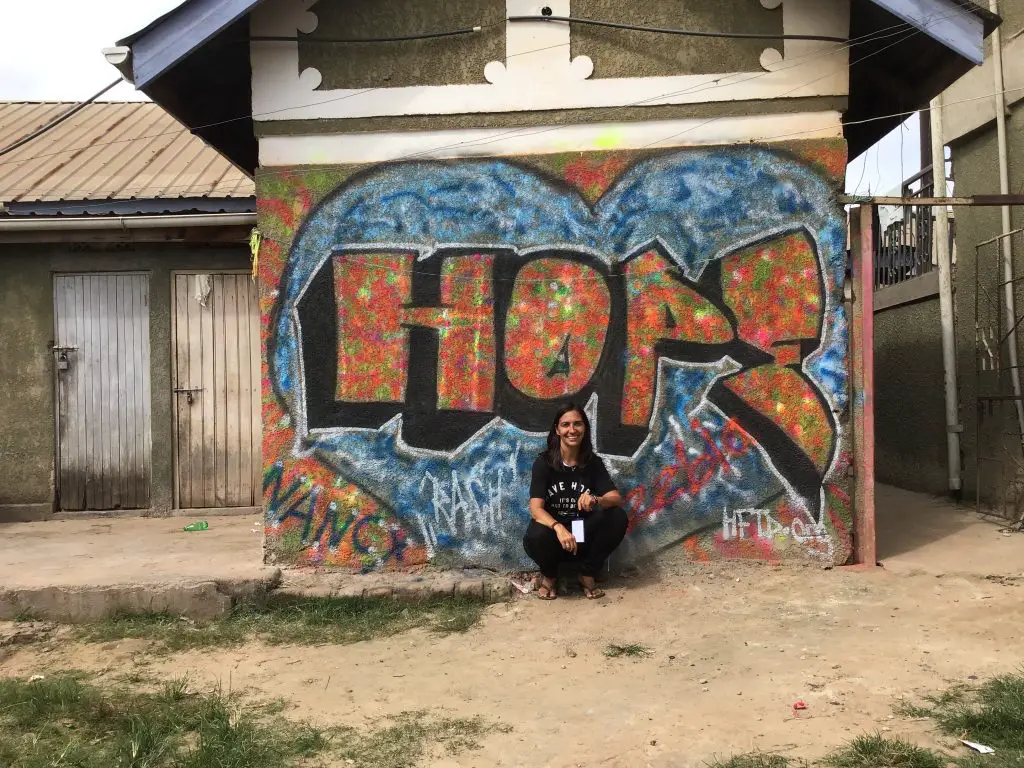 Keeping It Simple
Over the past six months, as I have navigated parts of Africa and the Middle East, I have partnered with many nonprofits and local artists to highlight the power of hope.
At times, I have felt like I need to create something big to make an impact, but I have learned that simple projects are often better for involving more people in the process.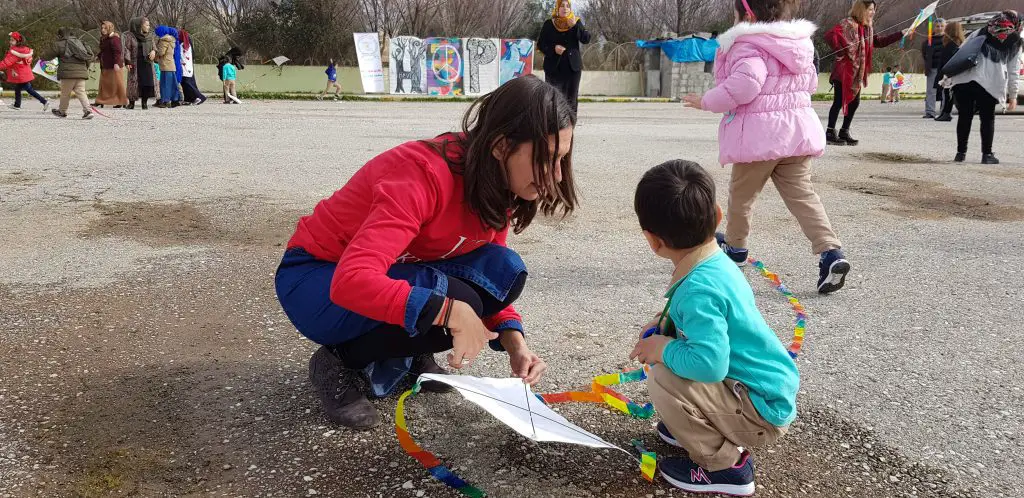 How I Carry Hope On The Road
Since art is a concrete form of self-expression that promotes positive mental health, I have worked with local artists to create Hope Murals in Uganda, Rwanda, Zambia, Kurdistan, and Jordan. The murals have become more interactive as the year has gone one, with more investment and participation from local youth.
I traveled through the interior of Mauritania with 45 doctors who provide annual medical care for people living in a remote village. I also recently connected with a local artist and non-profit group who allowed us to spend a week painting a community room in a youth prison. I watched on as guards gently guided the hands of the young men as they showed them how to add paint to our collective mural.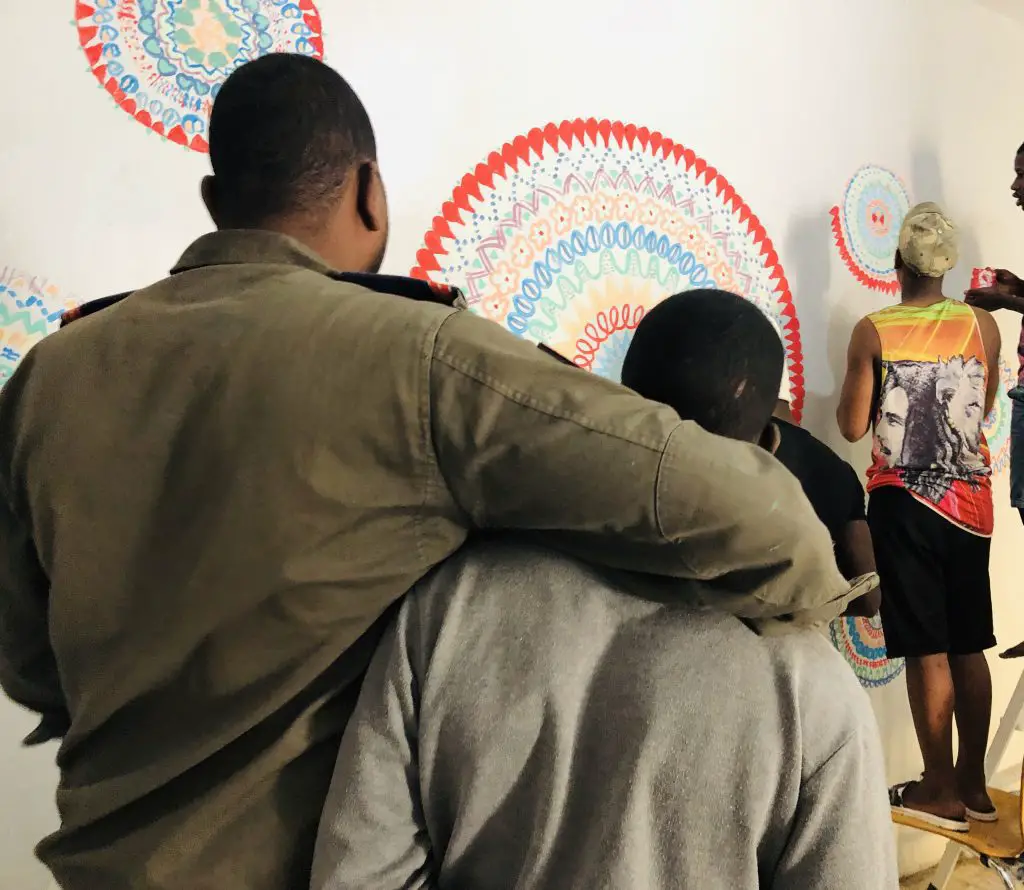 I shared art therapy group sessions and conversations with refugees living in Iraq and Jordan. I too went away learning more about resilience and hope.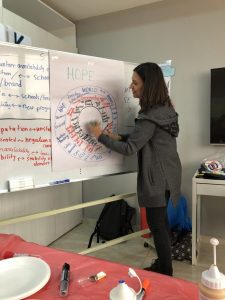 During a poetry performance in Zambia, I watched children with physical disabilities support the dreams and wishes of their peers with rousing cheers.
In Rwanda, skateboards whooshed across the renovated skateboard park painted with the guidance of a team of local artists.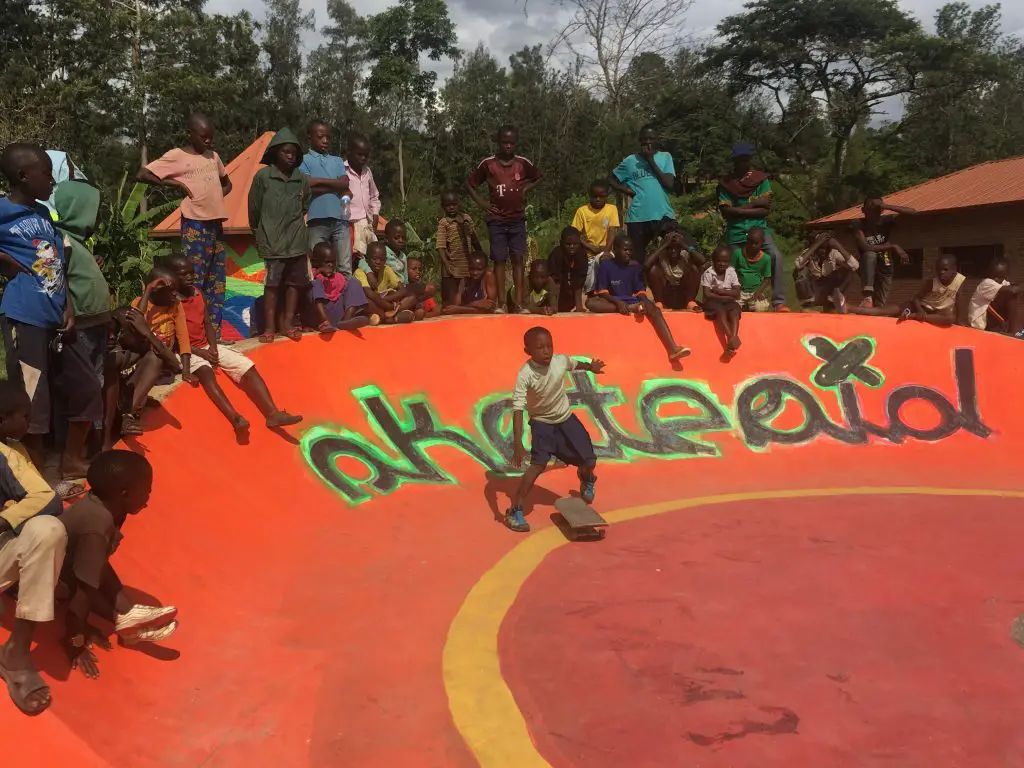 I have used simple materials from partners at home like kites, rocks, and origami paper to interact with kids in any number of locations.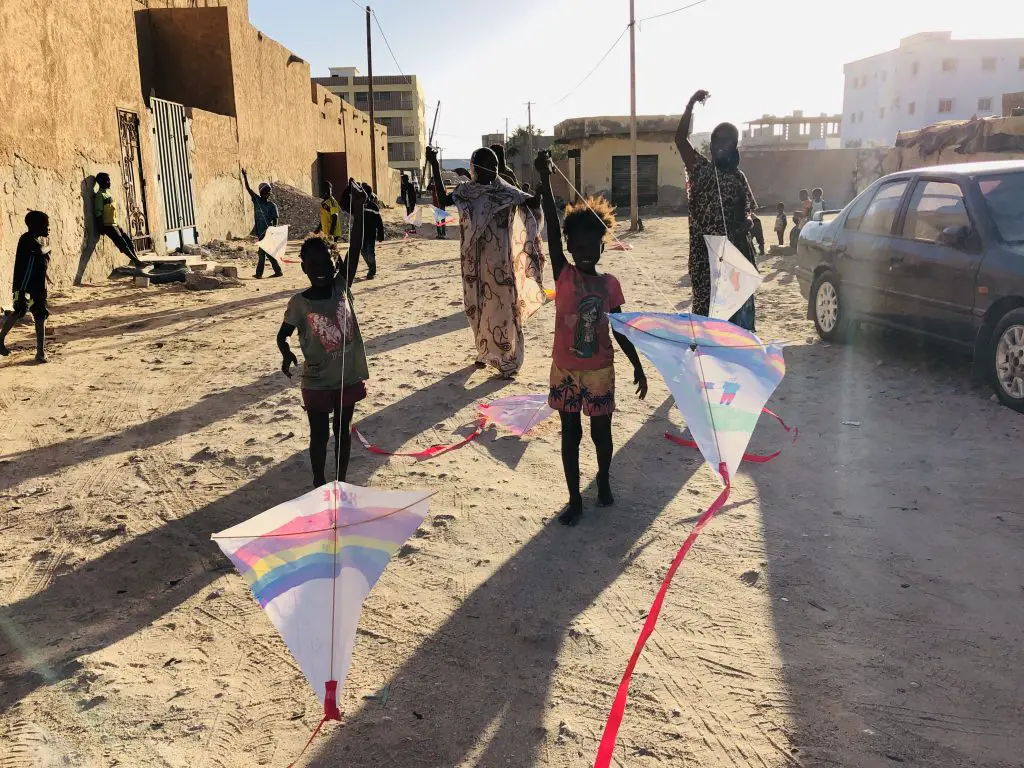 I helped a workforce of 4 to 14-year-olds create the World's Largest Kindness Rock Garden in an informal settlement area in Namibia.
While I may have missed major sites in each destination, I departed each country with a joyful heart filled and unique relationships formed through project partnerships. There has been great power in my own life, by volunteering my efforts to the betterment of other communities and connecting them with my home, through my blog and social media.
How You Can Carry Hope On The Road
People often ask how they can share hope and promote positive mental health on the road. Not every gesture has to be grand in raising awareness about mental health. Here are a few things I have done to support traveling HOPE.
Arm yourself with information
Take a quick status check of your own knowledge about mental health. There is often great stigma related to this topic that will only change when we all become knowledgeable and willing advocates to open the door on mental health conversations. The more we know – the more comfortable we will be in raising visibility on this topic.
Be Real
People tend to think that travel is filled with exotic moments and never-ending fun. While there are moments this is true, it's important to be realistic when sharing with others. Social media perfection can create unrealistic expectations for others, but you can be a powerful advocate for the message that "It's OK Not To Be OK" by sharing mental health conversations on own travel experiences.
Give
Carry small tokens that open the doors to conversations. For me, wearing my Hope for the Day T-shirt and carrying their "It's OK Not To Be OK" wristbands is often enough to begin a conversation with others who are interested in learning more.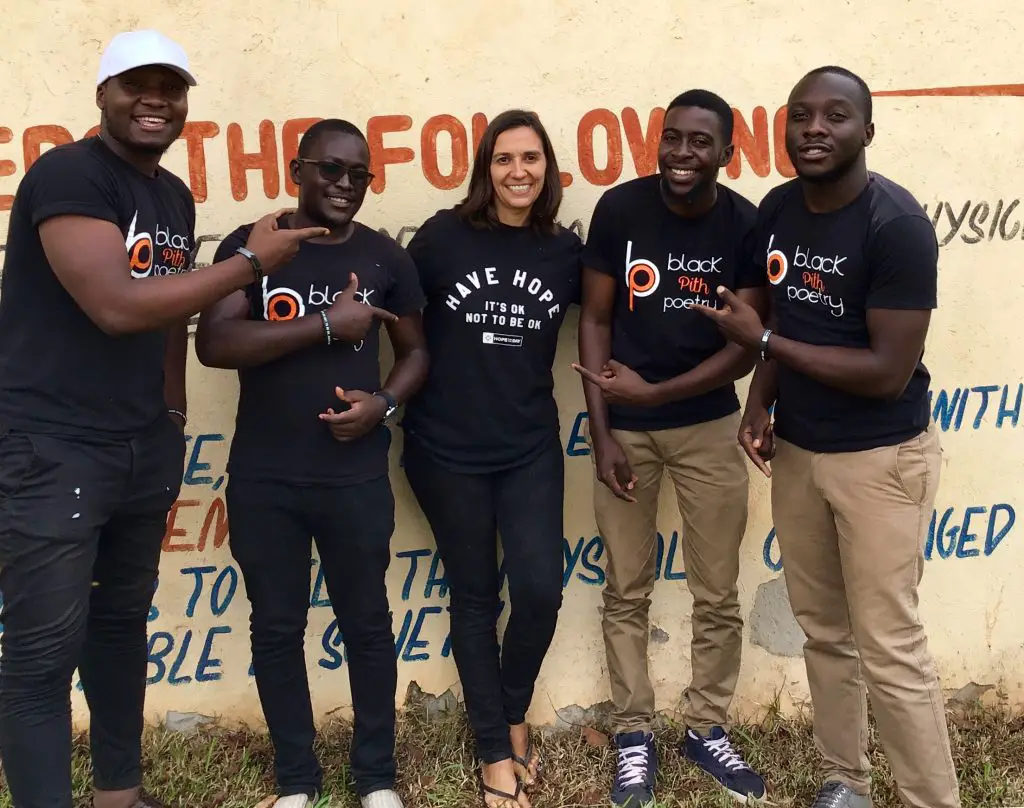 Connect
Try to connect with local nonprofits before leaving for your destination. When you arrive, make a visit or work on a project together. Learning about how others are making a positive difference and sharing their work can create a chain of positivity and hope.
7 Lessons For Creating Hope
Decide on your areas of interest
For me, teaching and mental health are natural connections, but that might not be an interest for everyone. Projects don't have to be big – but consider how sharing your individual gifts while traveling can bring additional meaning to your journey.
Ask your inner circle for ideas
I have found that people are very open to sharing themselves through my travels. Not everyone desires a visit to distant locations, but surprisingly, many want to make a difference by sharing gifts and ideas.
Seek partners online
Before arriving at a new destination, I send messages to local nonprofit organizations, artists, and schools. I have learned that for every 20 messages I send, I am lucky to get one response, but usually, they are golden.
Be Flexible
Resilience and planning are important (see above), but so is flexibility and spontaneity. Some of the best partnerships were formed while sitting and chatting with strangers in a cafe. Once people know you are open to working in their communities, they often have ideas for share.
Serve
Be willing to be a behind the scenes partner and not a problem solver. I have watched people visit countries with a need to help, but not be a partner. Consider sustainability, cultural respect, and local needs before trying in your planning.
Learn to listen
People have wonderful ideas and sometimes just need a friend to move them forward.
Anything is something
You don't need a year to participate in Hope Travels. Every gesture of hope makes a difference. Perhaps you are just willing to read this blog and be willing to raise visibility about mental health through a willingness to learn and share more.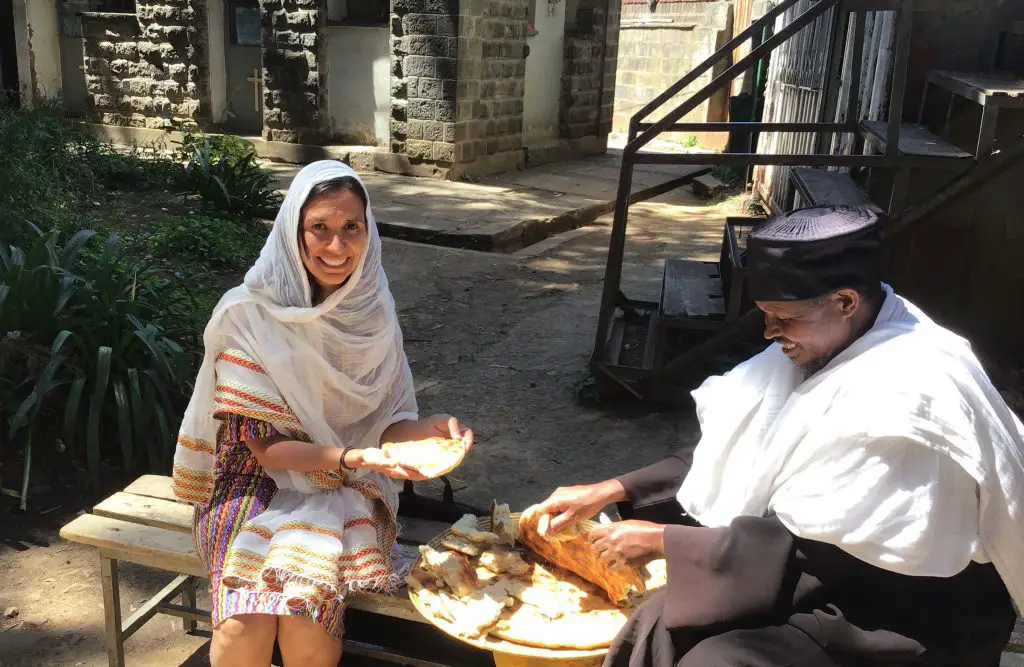 What Have I Learned Through Sharing Hope
The partnerships created through my Hope Travels journey have not only positively impacted my own mental health, but I am enjoying travel at a whole new level. The friendships created through shared projects and partnerships feel deep and meaningful as we strive toward the achievement of specific goals.
My travel experiences now include visits to local homes and enjoying perspectives far beyond what I have ever imagined. From skateboarder to prisoner to artist, I have seen new countries through the lenses of many eyes.
I have learned that the stigma of mental health runs deep, but that these conversations are necessary. Once I open the door, I have been humbled by the number of people who express relief at their ability to freely discuss the topic and the stress they felt holding it inside. While I may not have answers, I can always be a willing listener which makes an impact.
Even after completing many projects, I know I have received far more than I have given. The small kindnesses shared have been returned tenfold. I am changed, and can't imagine planning a trip that doesn't include partnerships in creating hope.
Guest Author
Nancy is a teacher on a one-year leave of absence – traveling around the world to support Hope for the Day. Her work is focused on promoting mental health awareness and reducing the stigma globally of conversations related to mental health. During the Hope Travels journey, Nancy has worked with local partners and nonprofits to share and learn more about the work being done to support physical and mental health. You can learn more about her journey on her blog Bartosz Blog or by joining the Hope Travels! Facebook group. If you are interested in learning more about the Hope Travels mission, she would love to hear from you on nancy@hftd.org.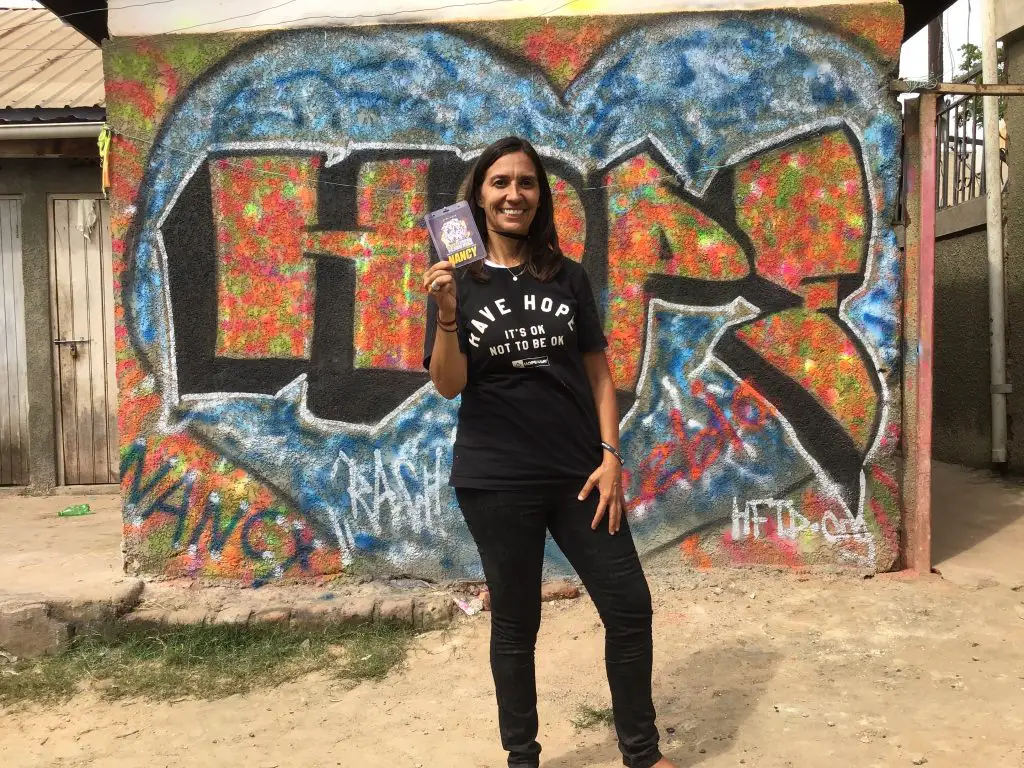 LOOK HOW EASY IT IS TO PIN THIS!
FOMO - do you have it?  Well there is no need to Fear On Missing Out here at Explore With Erin. Sign up to receive updates directly to your in box. I won't spam you, but I do promise a whole lot of awesomeness. What are you waiting for? Join Me!