Singapore is an island nation, but also a city-state with a rich culture. The result of the collision of diverse nationalities here is not only reflected in the food, but also in the city's alleyways. You could visit Little India, Kampong Glam, Marina Bay, Sentosa Island, the Lotus-shaped Art and Science Museum, the gorgeous Sands Hotel, and still not have seen all its diversity.
So where does one start when visiting Singapore for the first time. What must-see attractions are there? Below you will find my top 5 recommended tourist attractions in Singapore. You might want to book the gorgeous hotel Explore with Erin stayed at. But before you go please make sure you check the travel visa requirements at Visa Express and the latest COVID restrictions.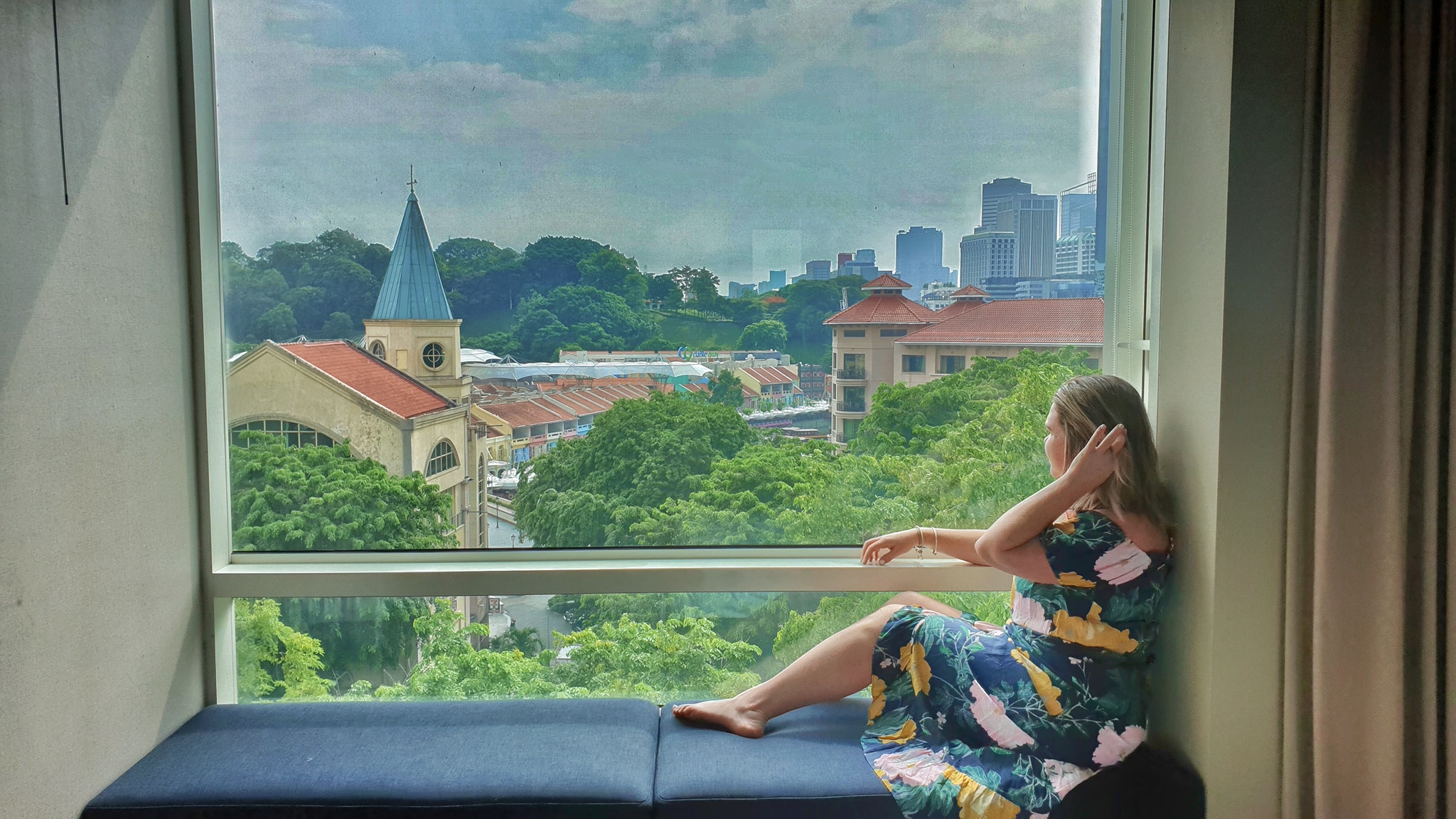 Merlion Park
The fishtail lion, known as a Merlion, is located in the riverside Merlion Park and is the most famous landmark in Singapore. Here, you can take interactive photos with the Merlion, or go on a walking tour around the park. You may also like to dine in any number of restaurants and bars along the wooden walkway by the sea.
Address: 1 Fullerton Road, Marina Bay, Singapore
Public transport: Take the subway to Raffles Place, EW 14, exit H.
Singapore Flyer
Singapore Flyer is the world's largest Ferris Wheel at a height of 42 stories. The 28-passenger capsule takes approximately half an hour to go around, during which you can enjoy the city scenery from Fishtail Park to the Singapore River.
Address: 30 Raffles Ave, Singapore 039803
Phone: +65 6333 3311
Public transport: Take the subway to Promenade Station CC4, Exit A.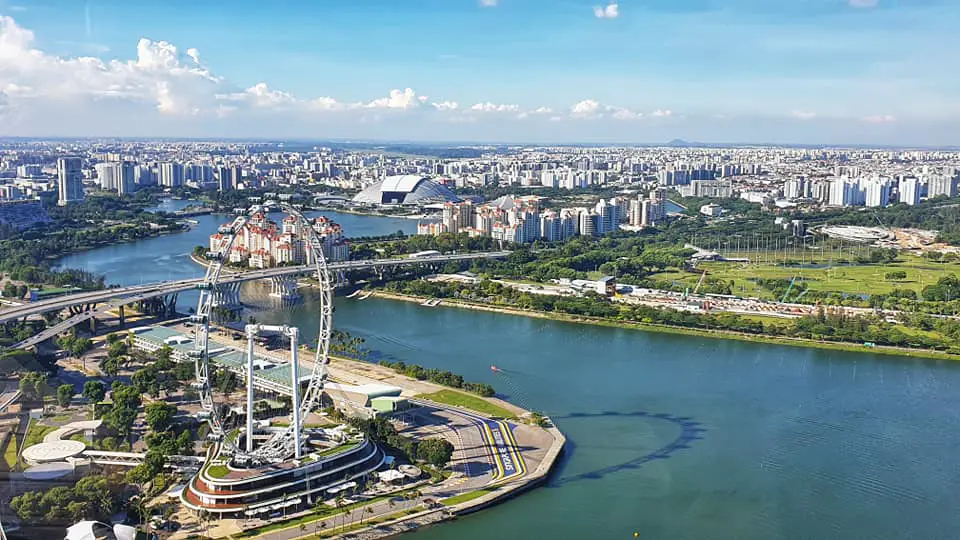 Marina Bay Sands SkyPark
Marina Bay Sands is known for its infinity pool located on the rooftop, however, to swim here you must be a guest of the hotel. If you don't have plans to stay here, the SkyPark observation deck located on the other half of the rooftop is a great alternative option, offering a breathtaking view of the Singapore Strait stretching from the Southside Marina at the heart of the city, try to get a look at sunset or night as well. Make sure this is included in your Singapore Tour Packages. 
Address: 10 Bayfront Ave, Singapore 018956
Phone: +65 6688 8868
Public transport: Take the CE subway extension or downtown line to "Bayfront" Bayfront Station CE1.
Marina Bay Gardens by the Bay
Completed in 2012, Gardens by the Bay is a park created on reclaimed land and is intended to implement Singapore's vision of a "city in a garden". When you come here, you will be attracted to the Supertrees, which are actually 16-story high vertical gardens! In addition to watching the light show of the Supertrees at night, the garden view from the skywalk is also an experience not to be missed. Kids love this Singapore attraction.
Address: 18 Marina Gardens Dr, Singapore 018953
Phone: +65 6420 6848
Public transport: Take the CE subway line or downtown line to "Bayfront" Bayfront Station CE1.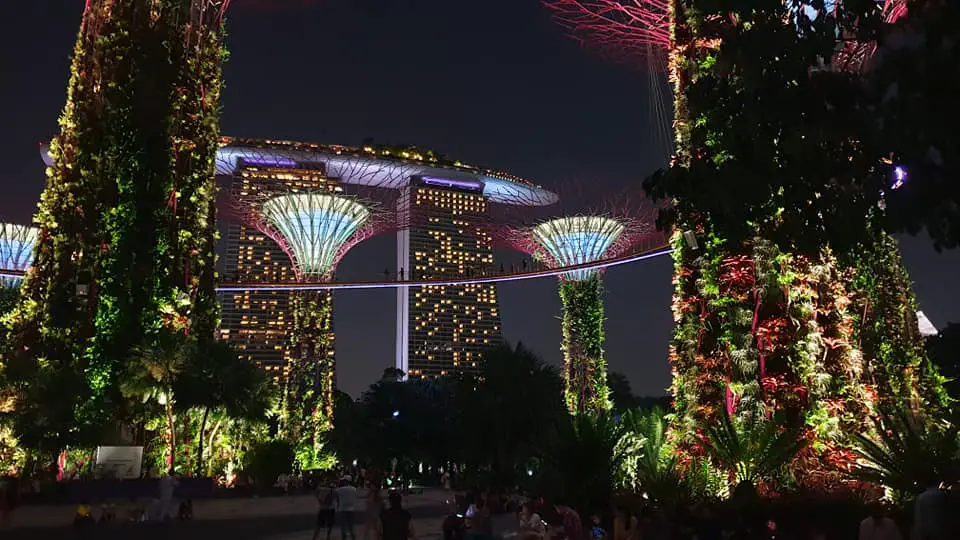 Chinatown
Singapore's Chinatown is named  Niu che shui, which refers to early immigrants who carried water by ox cart. It is home to many century-old stores and specialty vendors, such as Lim Chee Yuen's jerky, and Hu Zhen Long, which sells specialty dried lobster and ostrich jerky. In addition to the Chinese culture, there are also several mosques and Indian temples in the neighborhood, which showcases the multicultural, ethnic, and religious coexistence of Singapore.
Recommended eats: Maxwell's Food Center (Daily Hainanese Chicken Rice), Jinhua Fish Fillet Rice Noodles, Lim Chee Yuan Jerky, Hu Zhen Long Jerky.
Recommended attractions: Buddha's Tooth Temple Long Hua Yuan, Niu Che Shui Original Museum, Marian Hindoo Temple, Jammie Hui Church, Nagodka Temple.
Address: The area between Pagoda Street and Smith Street has been tarted up considerably for tourists, but workaday Chinatown continues south and east, merging seamlessly into the Central Business District.
Public transport: There are several MRT stations around this area. Exit A (Pagoda Street) Chinatown station (North East and Downtown lines) will deposit you right in the heart of the action.
FOMO - do you have it?  Well there is no need to Fear On Missing Out here at Explore With Erin. Sign up to receive updates directly to your in box. I won't spam you, but I do promise a whole lot of awesomeness. What are you waiting for? Join Me!