I wanted to write about the crazy rocks of Victoria because I went to these 3 places for 3 days. I went with my Mum and my brother Caius. We have so much fun together going to places.
Here are the crazy rocks we visited.
London Arch
It is called London Arch because it looks like London Bridge in London.
Here are some facts:
It use to be a double arch. But in 1990 the one near the shore broke and 2 people were stuck on the other one. They got saved by a helicopter and its name was changed from London Bridge to London Arch. =)
I enjoyed visiting because I got to take pictures of myself with the bridge. It was windy.  London Bridge was the craziest rocks we visited because there were two people stuck on it when it broke.
Loch Ard Gorge
There is a tale about Loch Ard Gorge. There was a boat that crashed into a sharp rock. 54 people died. There was a boy called Tom he survived and he heard a scream 'aaaaaa help help' from a girl. The girl's name was Eva and Tom saved Eva from the water.
We got to play in the sand and I got so so so wet. I was wearing stockings. But I am good at my cartwheels now and Mum took pictures of me.
The rocks here were so tall and we walked down lots of steps to get to the bottom. I saw a cool cave too.
12 Apostles
The 12 Apostles name use to be the Sow and Pigs. Lots have disappeared. I woke my Mum to see it at sunrise. It was dark when we left home and it was cold. The sunrise was pretty but cloudy and after it started to rain.
The rocks here looked like men standing in the water that is why they are called Apostles. Some were big, some were small. I made a quick video to share with you.
I also liked staying at our Airbnb on the beach, playing card games with my family, listening to the waves and seeing people swimming right outside my window. They were crazy too. It was cold.
I think this trip was nice, seeing all the crazy rocks of Victoria. I think other kids should see it, it was not boring at all and you could tag it onto a Sydney to Melbourne Coastal drive.
Look how easy it is to pin this!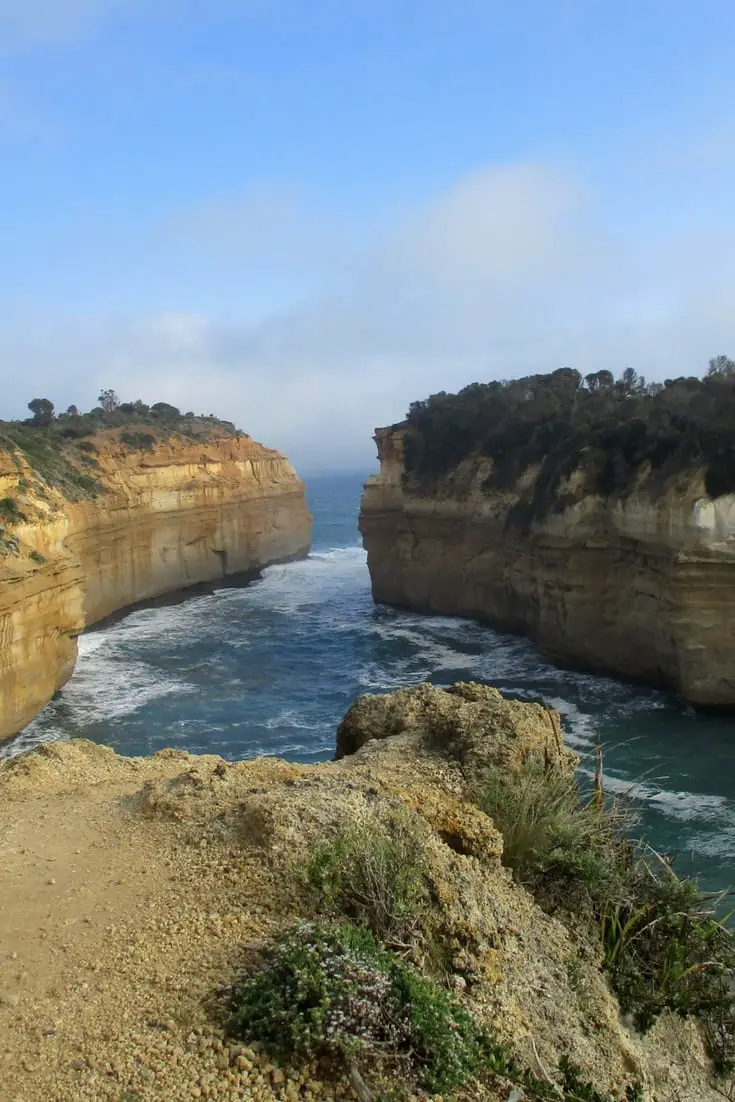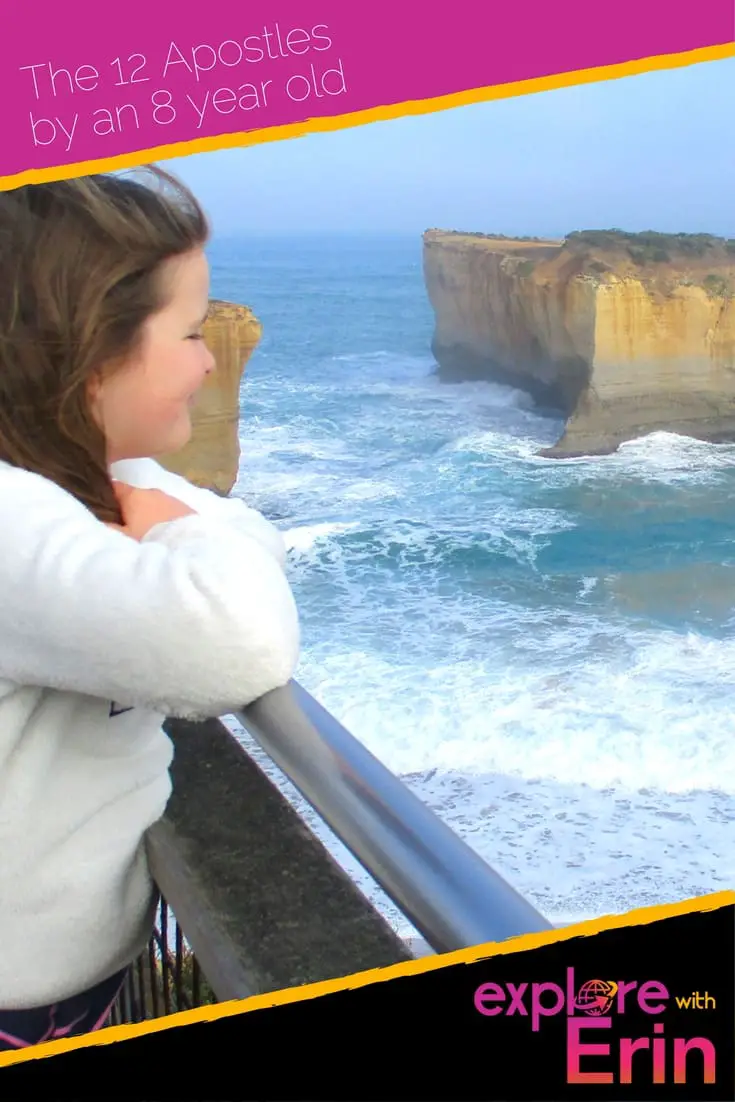 FOMO - do you have it?  Well there is no need to Fear On Missing Out here at Explore With Erin. Sign up to receive updates directly to your in box. I won't spam you, but I do promise a whole lot of awesomeness. What are you waiting for? Join Me!