Nantucket is the perfect upscale vacation spot, which is about to surpass the popularity of its famous neighbor Martha's Vineyard.
The two islands are located south of Cape Cod and mainland Massachusetts and are magnets for the rich and famous.
But Nantucket, with its endless nautical charm and remarkably preserved historic buildings and nature, is also a top desired destination for history buffs, vacationers, watersport lovers, foodies, romantic couples, and anglers.
Luckily, you don't have to be one of the few people who can afford to buy a vacation home in Nantucket to spend time on this postcard-like island. Multiple local cottages, mansions, and other residences are available for short-term rent. You can find the perfect dwelling in all neighborhoods.
It is also the place to enjoy upscale shopping, with its exclusive boutiques and stores. And home to galleries, craft shops, antique stores, and workshops. There you can buy items that will help you bring home some of the unique New England coastal style and the Nantucket vibe of the island back with you.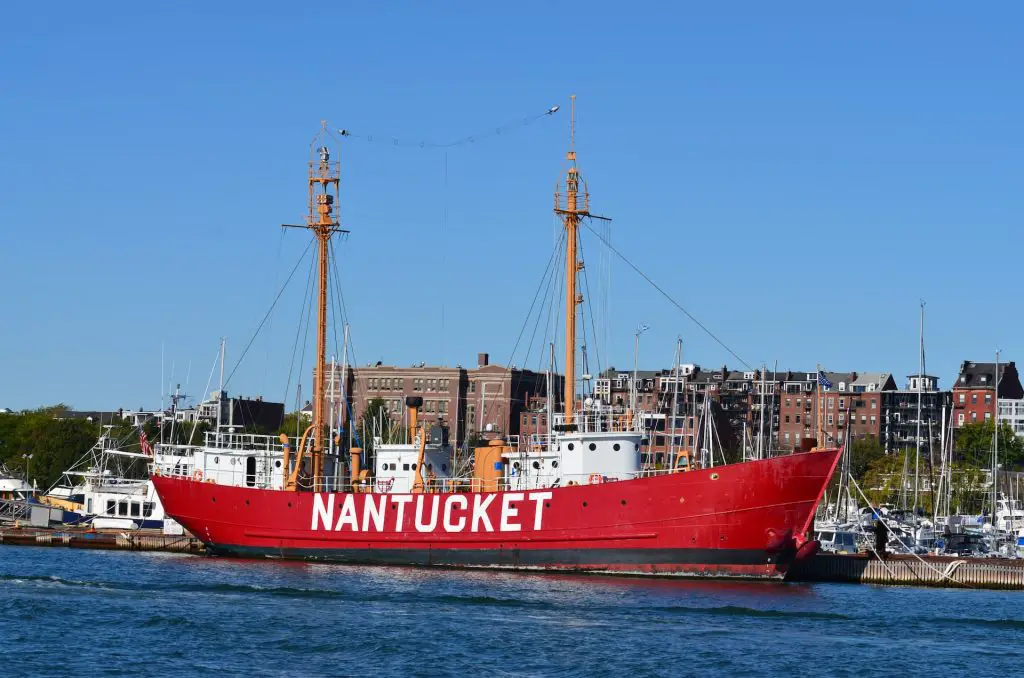 Nantucket Looms
This is one of the top-rated shops to visit when spending time in Nantucket. The famous store was first established in 1968 and has had some world-famous customers like Jackie O, Grace Kelly, Bill Gates, Louis Vuitton, Chanel, Hilary Clinton, and many more.
Nantucket Looms is an actual workshop for artisans and weavers who create some of the most stunning and luxurious hand-woven fabrics and items offered in the store.
The local weavers use the highest-quality and most expensive materials, such as merino wool, Scottish cashmere, mohair, Japanese silk, and others, to create luxurious blankets, carpets, and other hand-woven items.
You can find Nantucket Looms at 51 Main Street in the historic Downtown.
Murray's Toggery Shop
This is one of the most iconic stores on the island and the one to visit if you want to buy the symbol of the New England coastal preppy style and culture – the Nantucket Reds.
The store is located on Main Street and is among the most famous sites in Nantucket.
The Nantucket Reds are the famous cotton canvas pants, hats, shorts, and other apparel made of a quick fading red fabric that transforms into the recognizable dusty rose color, which can be seen everywhere in Nantucket, Martha's Vineyard, and Cape Cod.
These pants were first invented by the owner of the store in the 1960s. Due to their massive interest, Mr. Murray trademarked his Nantucket Reds collection in the 1980s.
Murray's Toggery Shop was first bought by Philip C. Murray from the founder of Macy's R.H.Macy in 1945. 
Today, a fourth generation of the Murray family still runs this store. So you are very likely to meet one of the family members if you decide to pop into the famous store.
Nantucket Pearl Company
Pam Freitus, the owner of the Nantucket Pearl Company, is one of the most famous local jewelers. She creates unique jewelry with top-quality pearls, handpicked stones, and glass from the Nantucket beaches, crystals, and other precious gems and high-quality materials. She offers them in her store at very reasonable prices.
You can find all sorts of handcrafted jewelry at the store, including some stunning nautical-inspired earrings, bracelets, necklaces, and others. All of them are perfect as keepsakes or as gifts for family and friends.
The local jeweler who also runs the store is primarily inspired by traditional Chinese culture. This is evident in most of her pieces and Pam's signature red bead.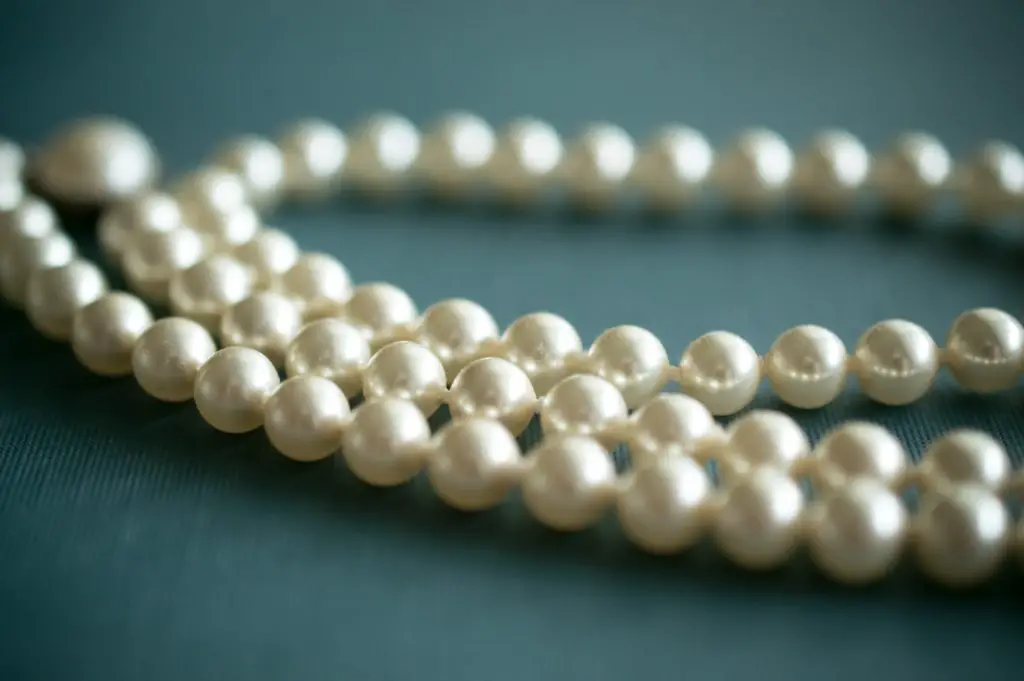 Paul McCarthy Woodcarving
The hand-carved wood boards with the names of cottages and buildings and other nautically-inspired wooden carvings are emblematic of Nantucket.
If you want to add some Nantucket charm and style to your interior or exterior, you can add one or more of these unique carved works to your home or office.
The Paul McCarthy Woodcarving & Folk Art gallery and shop is run by the local woodcarver Paul McCarthy and his associate, the local folk artist named Jean Petty.
It is located at 167 Orange Street and is the place to go for authentic quarter boards with names, handmade whales, fish, birds, and other carvings created by Paul McCarthy. You can also buy paintings, vintage items, and signs from Jean Petty.
Salt Boutique
Salt Boutique is the creation of Jennifer Devlin from Nantucket, who in 2015 fulfilled her dream of opening a small and beachy woman's store on the idyllic island.
Her boutique contains one-of-a-kind pieces of apparel, accessories, jewelry, bags, loungewear, swimwear, gifts, and everything a lady would need to dress in the local beachy and chic style.
The store in Nantucket is situated on a stunning white shell path at Old South Warf and is open all season from April to December.
Jennifer Devlin opened another boutique in Wellesley, which is open all year round.
Some of the designer clothes and items you can find at Salt Boutique include products from brands such as Citrine, Apiece Apart, One Grey Day, LoveShackFancy, Cami NYC, Boys Lie, AG Jeans, For Love & Lemons, and many more easy-to-wear, coastal style beach clothes.
It is the place to find some of the latest trendy clothes, footwear, and accessories for your vacation in Nantucket.
FOMO - do you have it?  Well there is no need to Fear On Missing Out here at Explore With Erin. Sign up to receive updates directly to your in box. I won't spam you, but I do promise a whole lot of awesomeness. What are you waiting for? Join Me!