When it comes to travel destinations, the world is your oyster, but it can be nerve-wracking to think outside the box for an unforgettable getaway. However, there's one sun-drenched hidden gem tucked in New England that's an instant heart stealer.
Snuggled deep in Cape Cod, dreamy Nantucket punches way above its weight with good reason. This pristine island is beautiful. 
Dramatic landscapes, sweeping coastline views, historic lighthouses, and scenic harbors add to the island's charm. 
Backed by rose-covered cottages, winding cobblestone streets, and stunning homes steeped in old-world charm, what's not to love about Nantucket?
Read on to find out why Nantucket is a top-of-mind destination for most vacationers and where to experience the best of the island.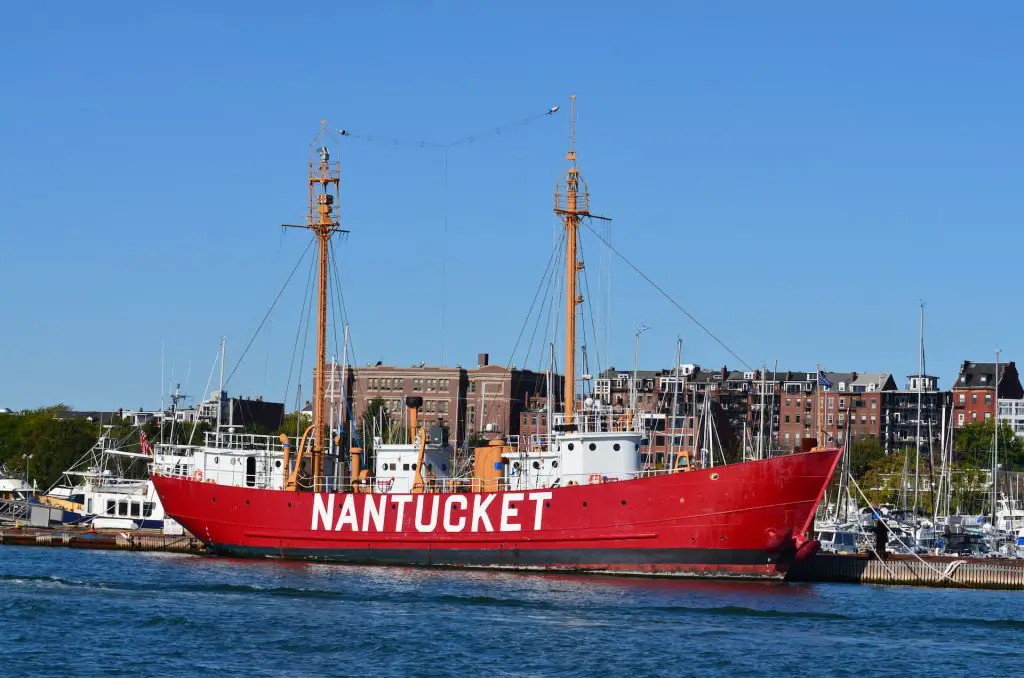 Vibrant & Friendly Locals
Nantucket has seen a spike in vacationers in recent years thanks to its impressive resume of stunning attractions. However, the luxe summer vacation can feel intimidating, especially for first-time travelers. 
But, the eclectic mishmash of cultures and hospitable nature of the residents provide a welcoming environment for visitors. Nantucket exudes a sort of small-town charm thanks to its tight-knit community. Follow the locals to a restaurant or the beach, and you'll feel welcome within minutes. By the end of your trip, you'll feel part of the culture.
Picturesque Beaches
Nantucket is home to an assortment of picturesque beaches sprawled on 82 glorious miles. Whether you want to bury your toes in the pillowy sand while gazing wistfully at sea or surf against the turbulent waters, these pristine beaches will not disappoint.
You'll find surf-smashed beaches and exhilarating waves along the south shore, perfect for boogie boarding, kayaking, and surfing. The best in the area include Cisco, Surfside, and Madaket beaches. 
To relive your memorable childhood bucket-and-spade fantasies, head to the calm waters of Jetties, Steps, or Children's beach on the north shore.
Your Nantucket vacation isn't complete without experiencing the island's picturesque sunrise and sunset. There's no better place to experience the sunrise in Nantucket than at Sconset Beach, after which you can head west to Madaket Beach for the fiercest sunsets.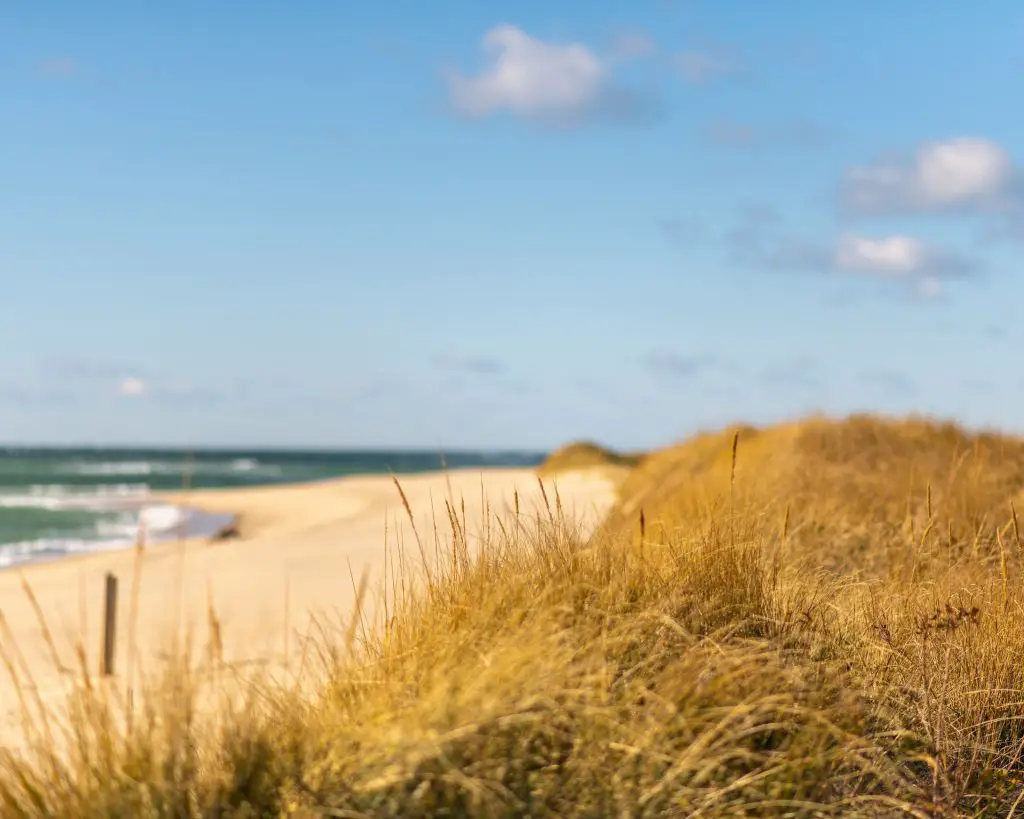 Epic Food Scene
The charming getaway is also a foodie paradise with several pristine spots to feast on the bounty of seasonal produce and hearty, fresh-caught seafood. 
The thriving food scene in Nantucket is all about savoring mouth-watering coastal cuisine while taking in the sublime views of the Atlantic ocean. While at it, you also get to sample refreshing, innovative brews that pay homage to the island's rich heritage. 
Invigorating combos and beautifully crafted meals cooked skillfully are the order of the day. Nantucket bay scallops, ceviche, harpooned swordfish, fish taco, lobster rolls, and ahi poke will work up your appetite and are worth the trip to dine. 
To experience the best of Nantucket fine dining, head to Millie's, Brant Point Grill, Straight Wharf, Cru, and the Dune.
Brewers Haven
Cisco Brewers is the best watering hole on the island for your evening rendezvous. A beer garden with plenty of outdoor picnic-style seating and live music draws in the cool crowd, mainly young islanders. The staff is also easygoing, kind, and on the ball. 
Seated on Bartlett Road, Cisco is the go-to place for indulgent, innovative local drinks. You'll find an impressive menu of beer, wines, and spirits. Plus, you can sign up for a tour of their distillery and winery and get to sample different tastes as you learn about the process. Order their refreshing Whale's Tale or the citrusy Gripah and soak it up with snacks like dumplings from their food truck.
Finally, check out the gift shop for some impressive souvenirs. Perhaps you can bring home a bottle of Nantucket Vineyard.
Historic Lighthouses
Nantucket is home to 3 striking beacons of light spanning centuries and deep in the island's history. These whaling ports aided sailors safely to shore, but today they are historical relics and a lasting reminder of architectural mastery. 
Plan a trip to the quintessential Brant Point Lighthouse downtown, then head to Great Point and marvel at various wildlife, including seals. Another iconic lighthouse in Nantucket is Sankaty Head which offers picturesque views of the Atlantic Ocean and the island's moors.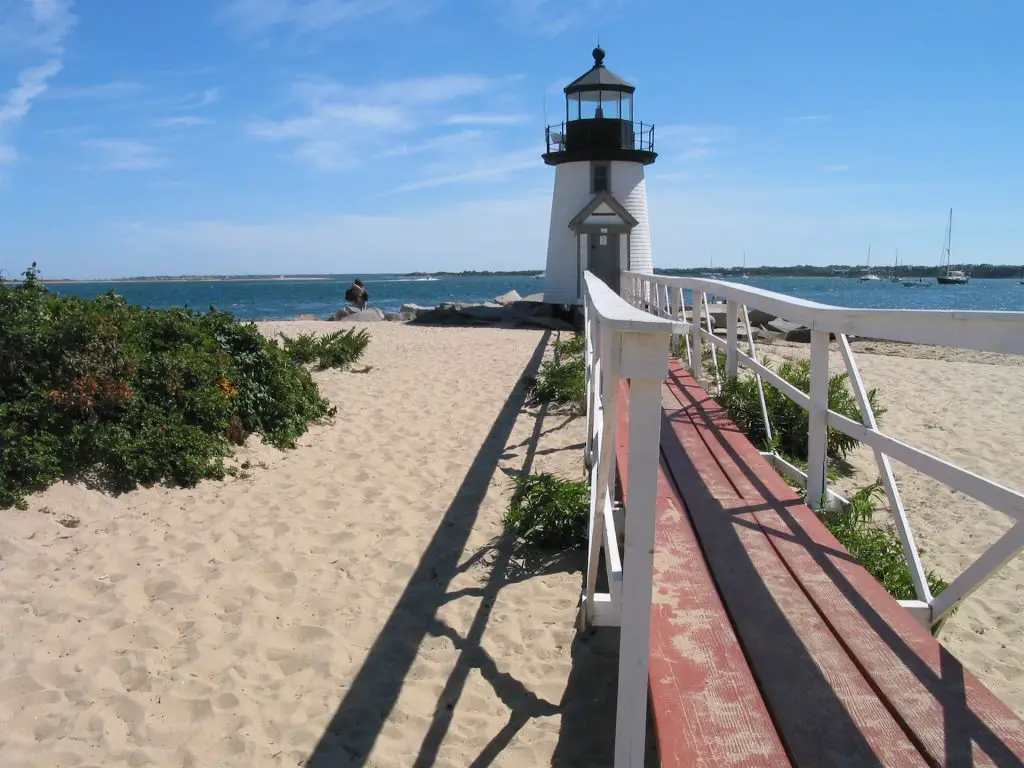 The Whaling Capital 
Touted as the Whaling Capital of the world, a trip to the Gray Lady isn't complete without a visit to the Nantucket Whaling Museum. The museum covers the fascinating whaling and maritime history of Nantucket.
On display is an impressive 46-foot skeleton seated amongst a vast selection of artifacts and a collection of Scrimshaw art. Other memorable exhibitions include a Fresnel Lens dating back to 1849 from Sankaty Head Lighthouse. 
Before you leave, head to the rooftop and take in stunning views of the Nantucket harbor and the landmark historic district. The scenic rooftop is a perfect spot for cocktail events, weddings, and memorable sunsets. Don't forget to pop into the nearby whaling-themed bistros, restaurants, and bars. Or take a whale cruise! 
Sailor's Paradise
It's no surprise that Nantucket is a popular sailing destination. If anything, the island was one of the biggest whaling hubs worldwide. Life is indeed better at sea, and the scenic views of the harbor, yachts, ocean, and sailboats are unforgettable. You can also marvel at the superb replica of the 18th-century topsail schooner gliding boisterously around the island's harbor during summer.
You can't afford to miss out on the annual Rainbow Parade in August, which draws hundreds of colorful catboats sailing from New England to Brant Point.
FOMO - do you have it?  Well there is no need to Fear On Missing Out here at Explore With Erin. Sign up to receive updates directly to your in box. I won't spam you, but I do promise a whole lot of awesomeness. What are you waiting for? Join Me!