I've lived on the West Coast of Australia in Perth for a good deal of my adult life. My kids have not. Out of their 13 years of living, they have spent 5 years nomadic, and 3 years in Melbourne. So they don't know Western Australia.
Being the most isolated city in the world, and one of the most expensive cities on earth we invariably choose most of our vacations abroad.
But school holidays are expensive to travel and I was looking for a more budget-friendly alternative this summer.
So when Holiday Inn Perth City Centre asked us if we'd like to staycation I knew it was time to introduce my kids to their home on the perfect Perth family weekend holiday itinerary.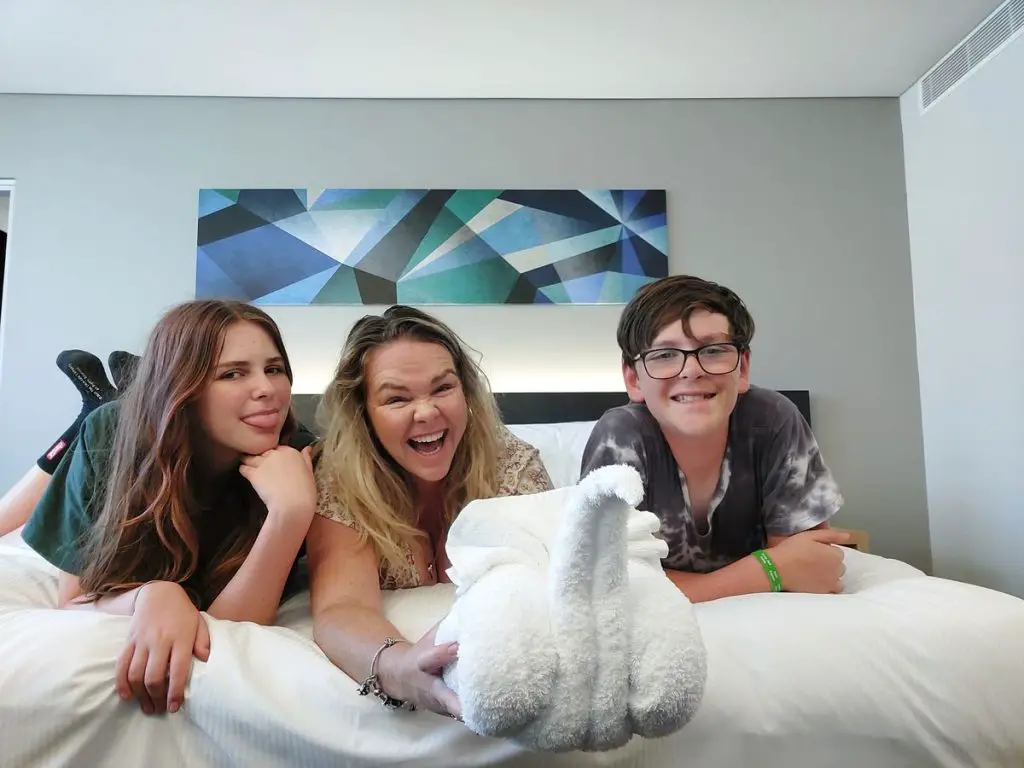 Is Perth a good place for kids?
One of the reasons I left Melbourne, Victoria, is because Perth, Western Australia is perfect for kids. Wide open spaces, unlimited playgrounds, immaculate beaches, plenty of school options, and activities. It's less city-focused and more suburb focused with each suburb offering something beautiful for kids.
My suburb is a 10-minute walk to the beach and 4 playgrounds also within a 2 – 10 minute walk. I even have a national park 10 minutes drive away.
Where can I take my kids in Perth?
I have two great posts to help you organize the perfect Perth itinerary for the perfect Perth family vacation.
10 things to do in Perth with kids
10 FREE things to do in Perth with kids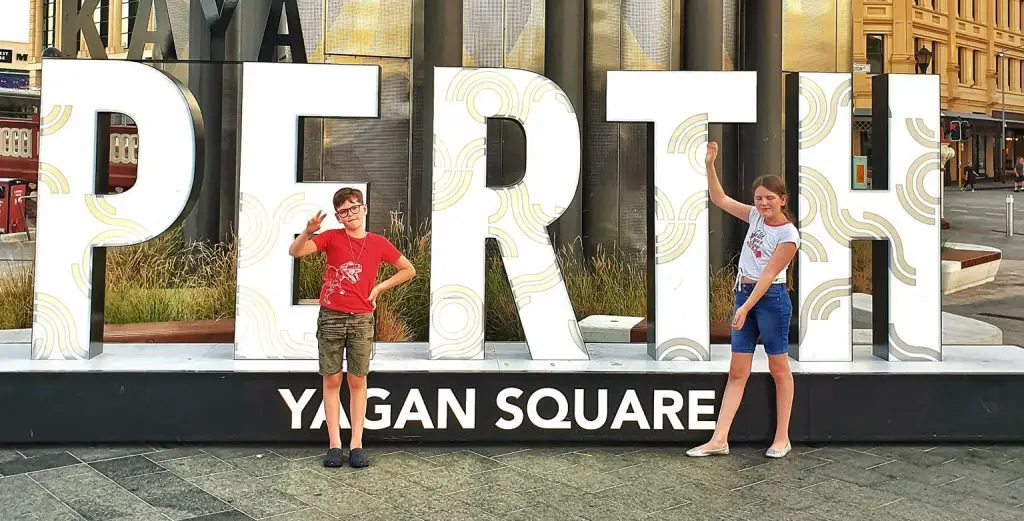 Where can I take my 3-year-old in Perth?
There are plenty of places to take your toddler in Perth, Western Australia including multiple indoor play centers, Perth Zoo, AQUA aquarium, Caversham Wildlife Park, Yanchep National Park, Penguin Island, Rottnest Island, and more. Please check the lists above.
What can kids do in Perth on a rainy day?
Well, it doesn't get rainy here often, but when it does we love an indoor playground, Timezone gaming, bowling at Fun Lab, Go Karts, and more!
Here is a list of things you can do in Melbourne on a rainy day. 
What can I do in Perth City?
Unlike most other cities our city has always been centered around the business days Monday to Friday. But times are changing and Perth WA is becoming a great place to visit. See some Perth family-friendly activities below.
What can I do in 2 days?
A lot! Read below for the perfect Perth itinerary.
What is the best month to visit Perth?
The best time to visit Perth, Western Australia is in September, October, or November when the city is warming up. It's spring weather. December through February is summer and it gets hot!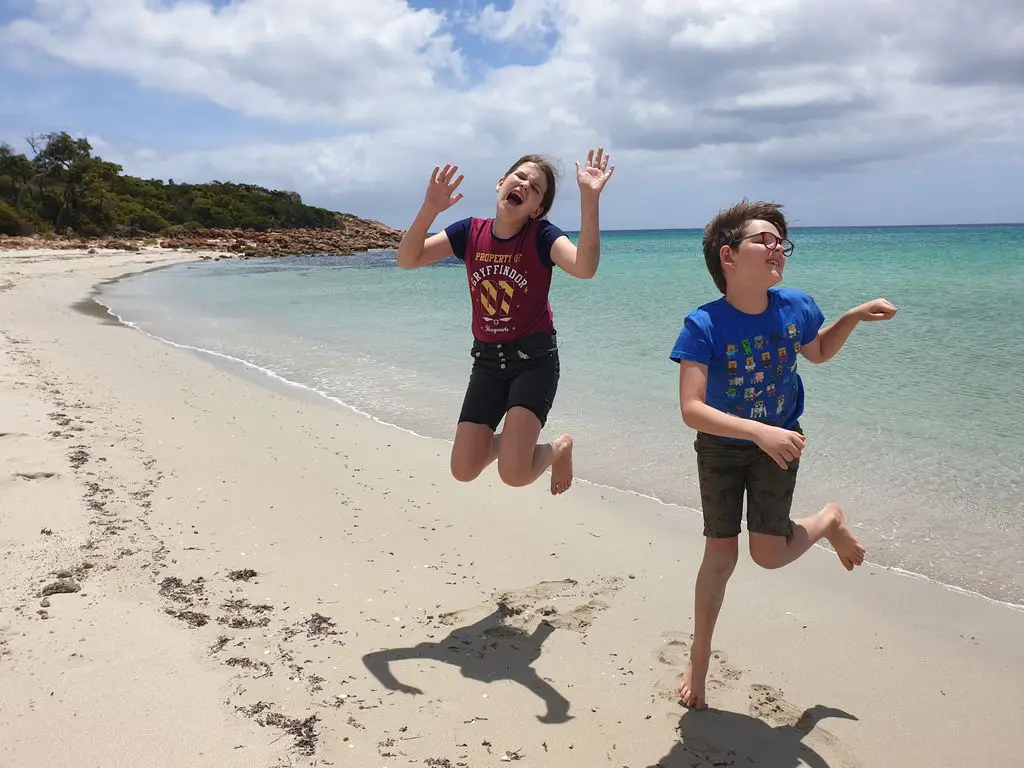 Is it better to stay in Perth or Fremantle?
While I like Fremantle, Perth is much more family-friendly and Kings Park is not far. However, if you are looking for a longer stay then perhaps split your time between both.
Where can I stay in Perth with the kids?
Most cities are not family-friendly environments and accommodation can be quite difficult to find. The Holiday Inn Perth City Centre is changing that for Perth city center and is the best place for a family-friendly city stay.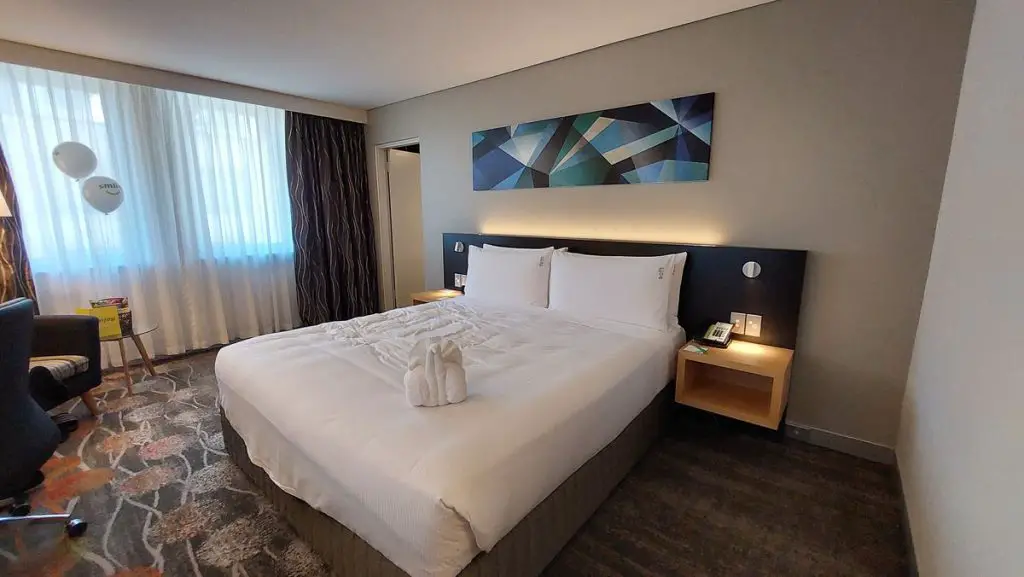 Family Friendly Rooms
Our room had plenty of space for all of us with a separate room holding 2 single beds, and my room provided a large King size bed with a bathroom. There was also a mini fridge that is left empty so you can fill it up with your drinks and snacks.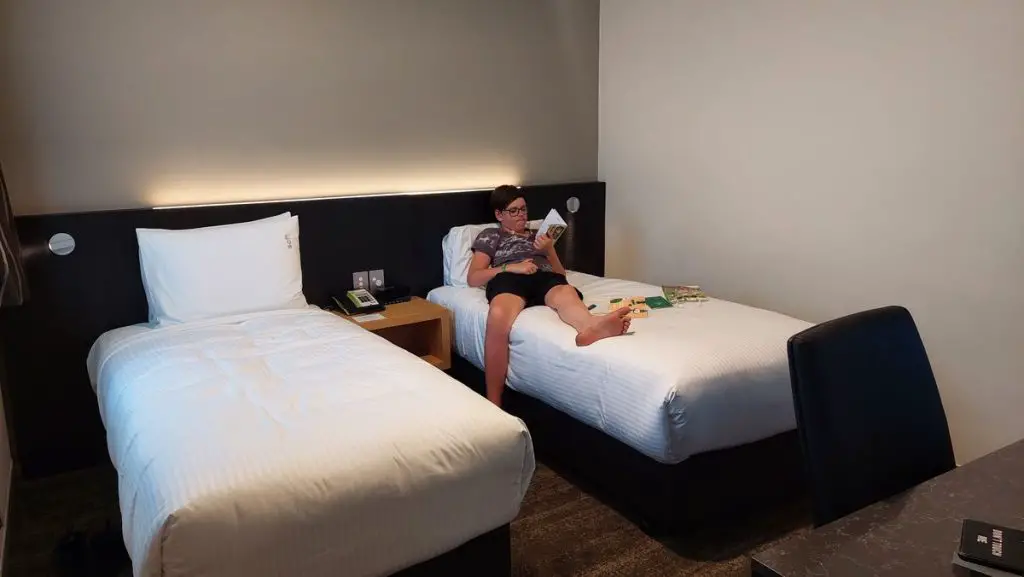 Kids Stay Free
Not only is their space for the kids, not cramping your style, but little touches like towel animals for the kids make Holiday Inn Perth City Centre the perfect family-friendly hotel.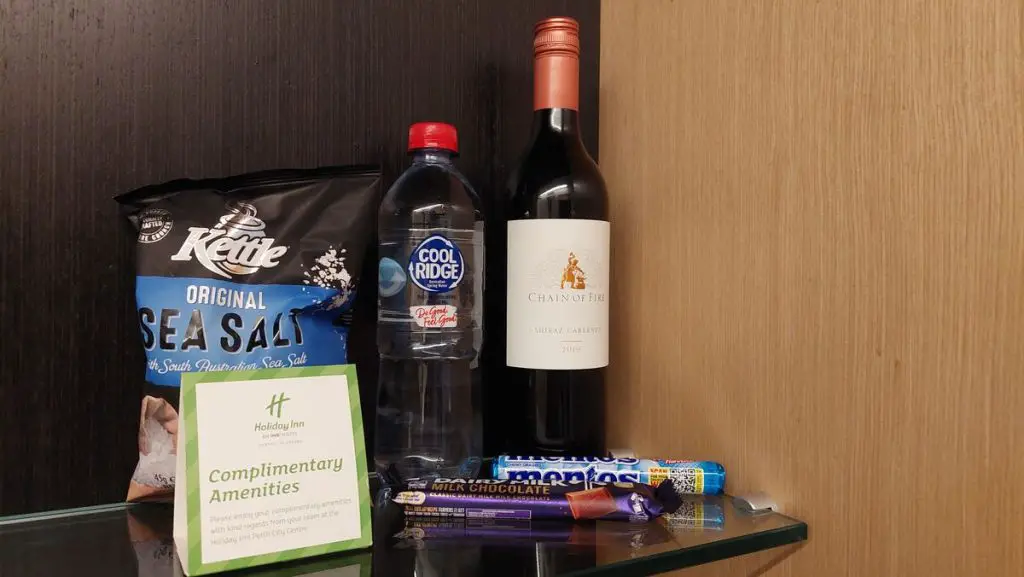 The welcome pack has some fun coloring in pencils and books and sweet room service treats. Room service treats are always a favorite!
Plus, did I mention kids 12 and under stay free?
Kids Eat Free
On top of staying free, kids 12 and under can also eat free at the in-house, delicious Ivy & Jack at any time of the day with a paying adult.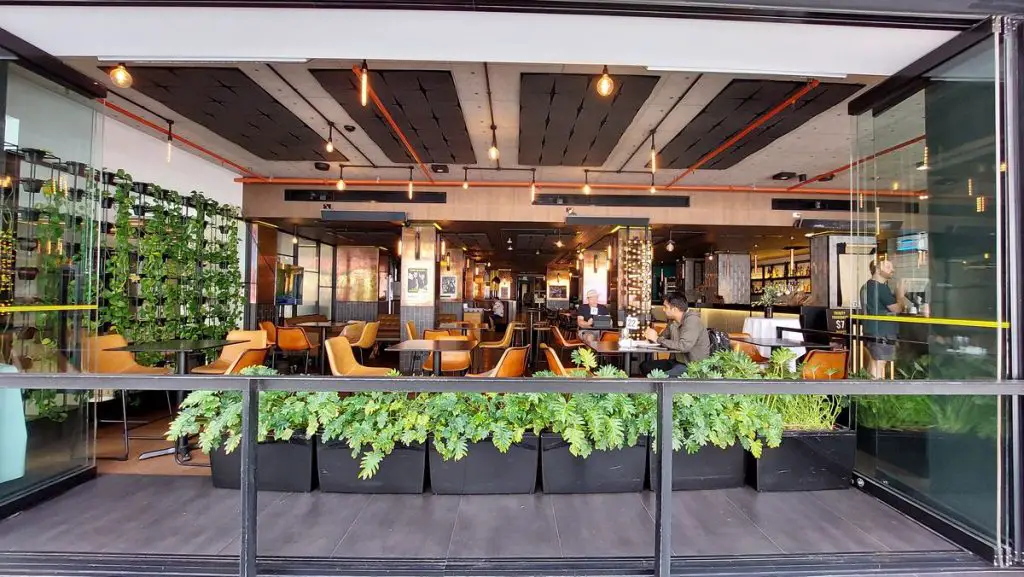 We enjoyed the buffet breakfast with hot chocolate, cereals, pancakes, and waffles. Plus eggs are made your way by the chef.
We also made use of the freebie by eating dinner. Caius couldn't finish his giant burger, and Mia struggled to complete her pizza – although managed to fit in crème Brulee on her separate dessert box – do your kids have that?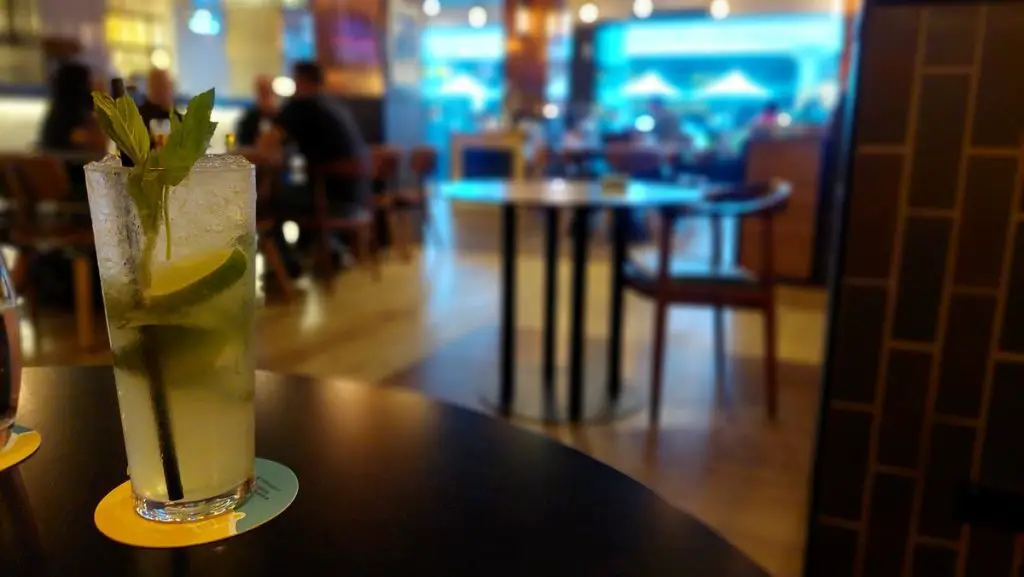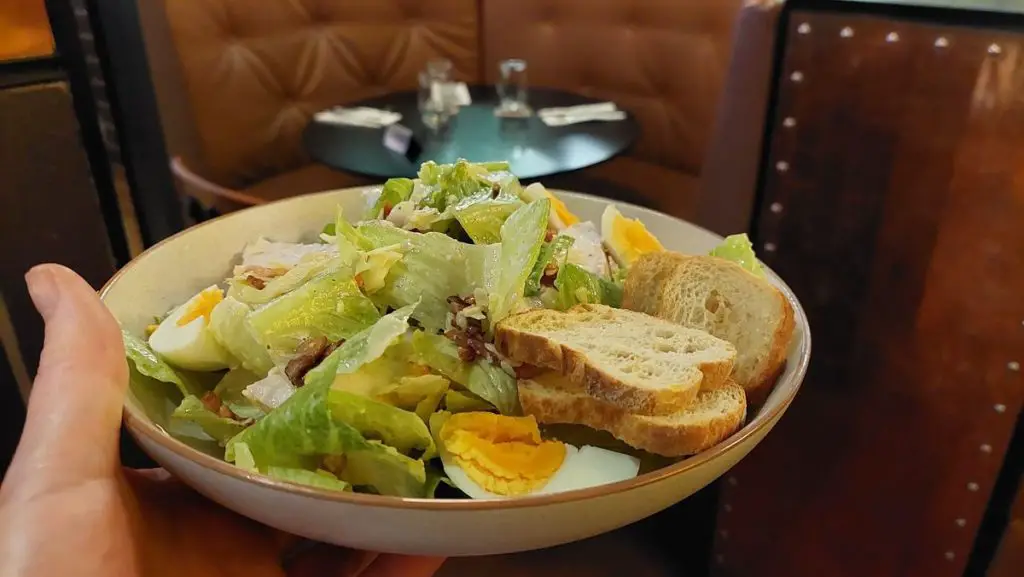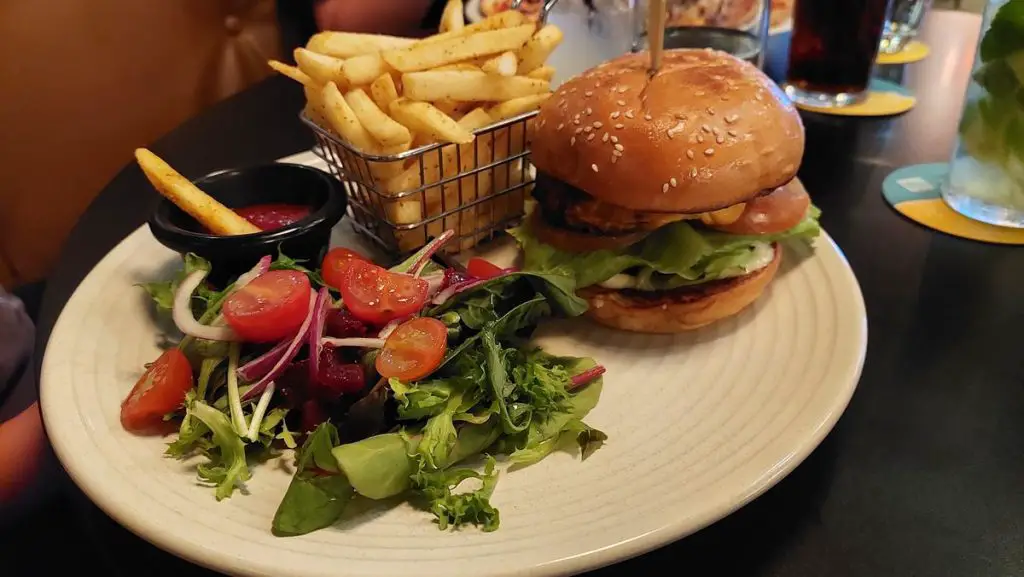 I indulged in a Lemon Meringue after I also failed to finish my Chicken Ceaser Salad.
Free Kids Program
It gets better. Holiday Inn Perth City Centre has introduced a Very Important Kids (VIK) Program, free. This program allows you to access up to $200 savings on local experiences, fun, and adventure with a simple FREE wristband. Some of the local businesses offer free entry and others exclusive discounts.
You can use it for a trip to Rottnest Island with Sealink, Nostalgia Box, Sci-Tech, Perth Mint, Tour Guides, Escape This, and Perth Explorer. See how we used ours below.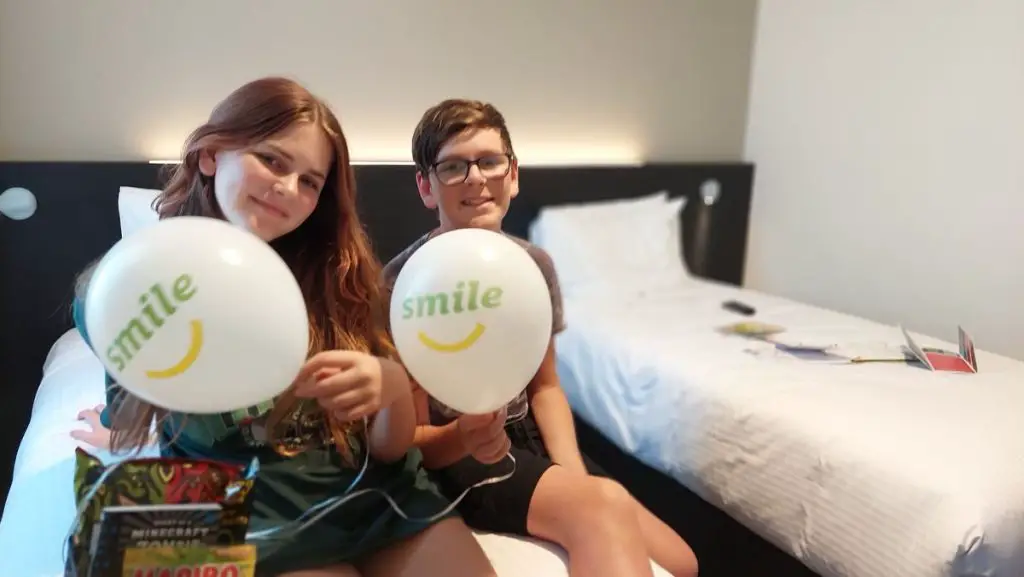 Valet parking
Not many hotels have parking in the city so having someone park my car safely away was a huge bonus.
Location
We managed to walk everywhere easily from our hotel.
Perth airport is less than 20 minute's drive and Elizabeth Quay and the Swan River are less than 10 minutes' walk.
Plus right outside is Hay Street Mall, plenty of eating options, and a 7-11 which we ducked into frequently for snack refills.
Side note: Some dude thought it hilarious to ask my daughter out in 7-11 in front of me. She didn't answer, because I had strong words from him. I'd hate to have been him, he had no idea who he was messing with.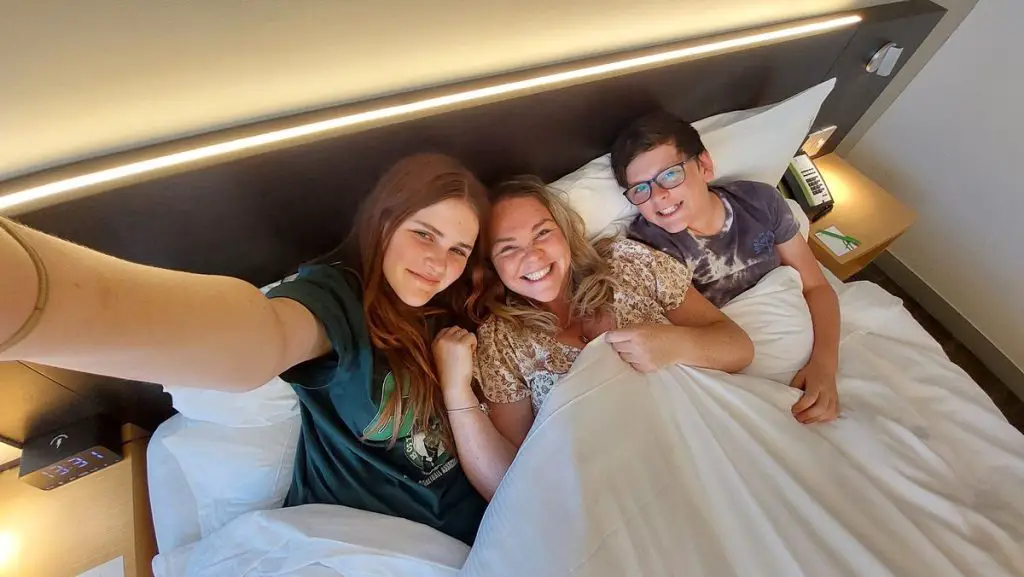 The Perfect Perth Family Weekend Holiday Itinerary
Day 1
Stay: Holiday Inn Perth City Centre
Do: Shopping & Dinner
I picked up my kids from Summer Camp in Rockingham and we headed straight to Westfield Carousel Shopping Centre for some yummy snacks and a spot of shopping. Westfield Carousel is Perth's largest shopping center located just 12 kilometers South East of the Perth CBD and offers Myer, Target, Kmart, Coles, Woolworths, JB Hi-Fi, and 220 specialty stores of fashion, beauty, lifestyle, and much more.
My kids were feeling quite sleepy after their Summer Camp shenanigans so after Mum (me) got her retail therapy we decided to check in at Holiday Inn Perth City Centre.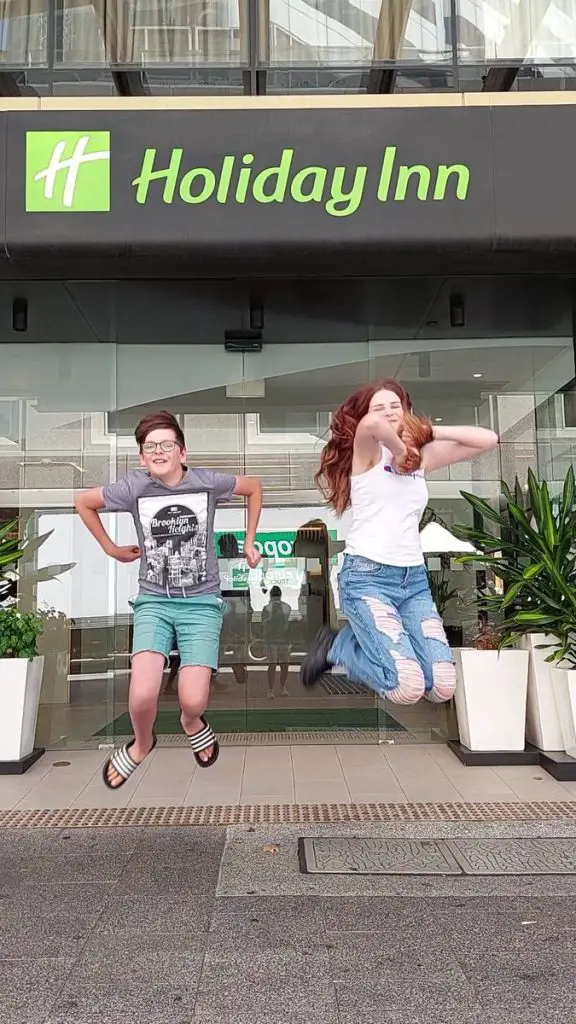 We spent the afternoon bouncing on the beds, watching a movie on their premium channels, and napping.
After our nap, we went to visit Ivy & Jack for dinner. The food was pub style so huge portions, and delicious. They kindly let us take our desserts to the room, which we ate in my bed with another movie.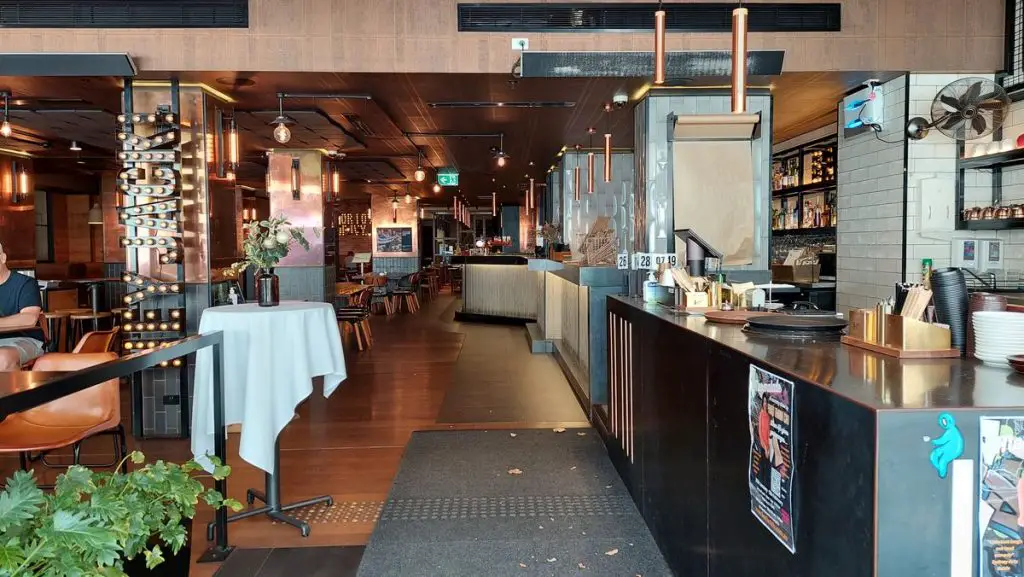 When the kids went to their beds for the evening I had the pleasure of getting all the crumbs out of my bed before getting under the covers with a good book.
Day 2
Stay: Holiday Inn Perth City Centre
Do: Nostalgia Box, Sci-Tech, Night Out
After waking my teen daughter of how very comfortable bed we all headed to Ivy & Jack for breakfast. The buffet has everything you could want. Pastries, hot food including Asian options, fruit, cheese, vegetables, cereals, toast, and a coffee machine.
Also, my pet hate, the OJ was real – not cordial!
Full and happy we decided to start our day.
And everything was within walking distance!
Our first stop for the day was Nostalgia Box, Australia's 1st interactive Video Game Console Museum. It was a short walk to Northbridge. On entry, I showed the kids my first gaming console as we wandered through the museum counting down Video Game Consoles through the ages.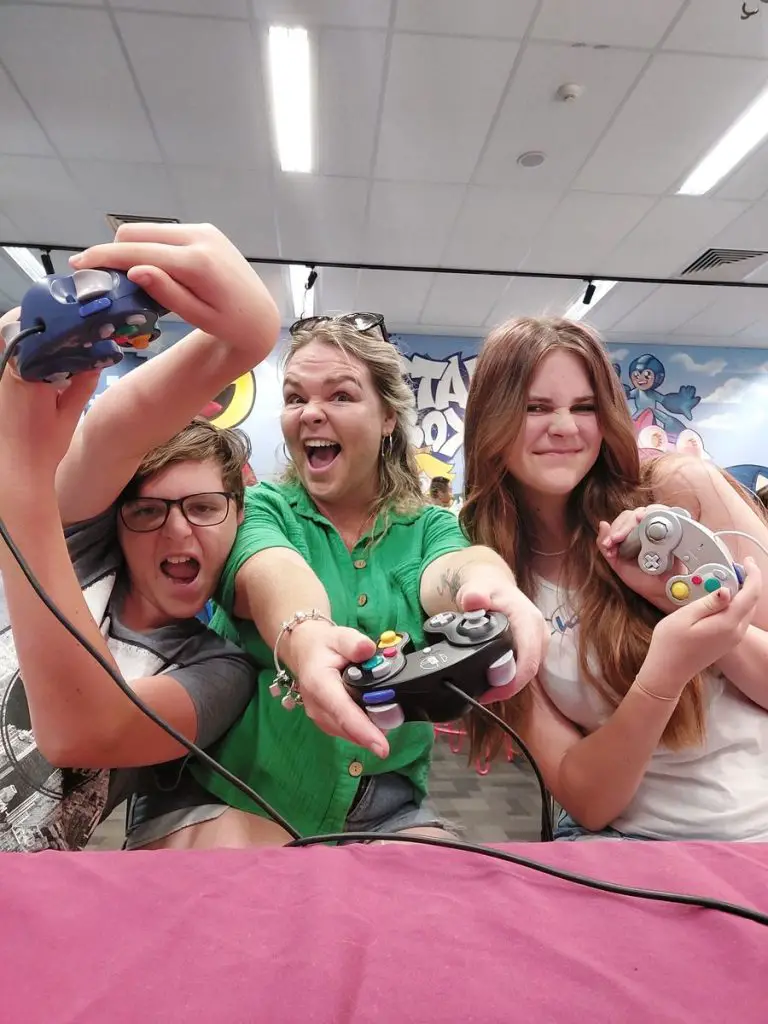 After the museum, you get free rain to play video games from the ages. I beat my kids on the Nintendo 64 and Caius couldn't be pulled away from Pacman.
You get to play as long as you like and are free to head out for lunch and come back in. It was my pre-teen son's dream come true. Check out pricing here.
Finally, everyone had had enough of gaming so we took a trip to Hoodburger for some lunch, before continuing to Sci-Tech.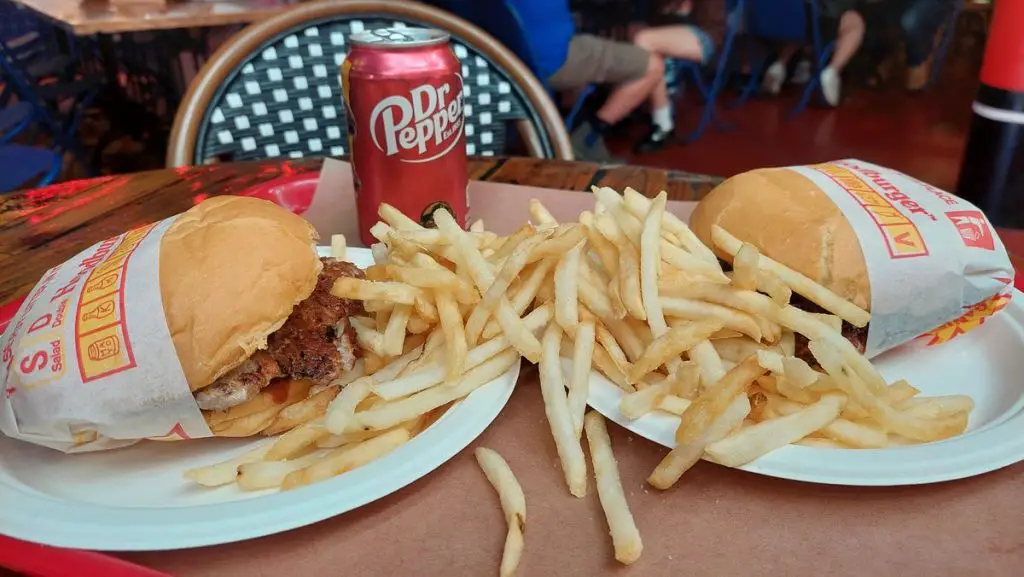 My kids have been to plenty of science museums around the world, but I was pleasantly surprised by how much fun they had at SciTech, despite their 12 and 14 years of age.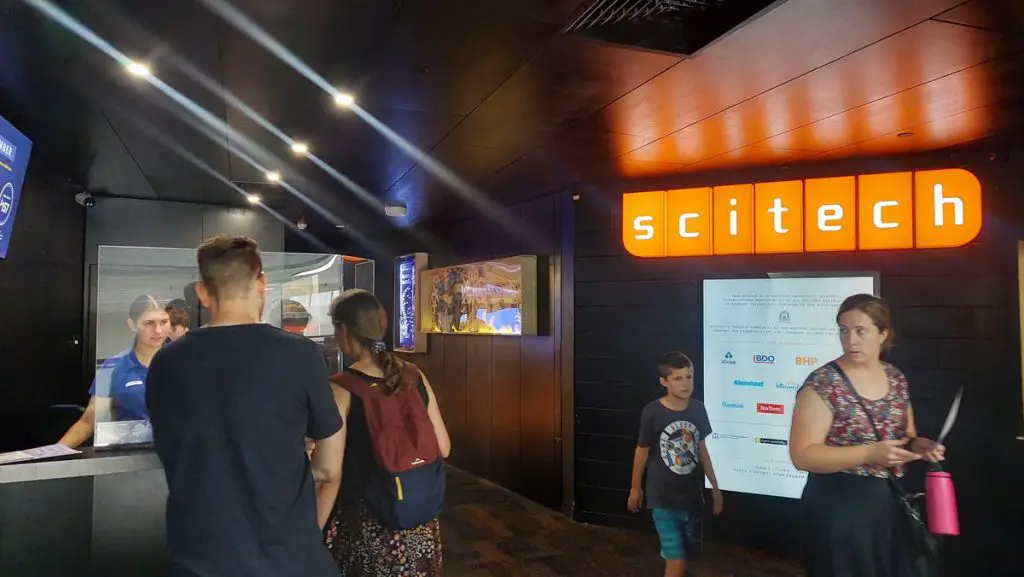 My favorites were the VR astronaut experience, and the live science show exploding things.
After Sci-Tech, we headed back to the Holiday Inn Perth City Centre to relax and chill. The kids decided they didn't want to go out that evening so I got them a bunch of snacks from 7-11 and met a friend at a nearby rooftop bar for a drink.
Also if you love to sing Ferrara Bar is 6 minute walk away and open from 8 pm for karaoke!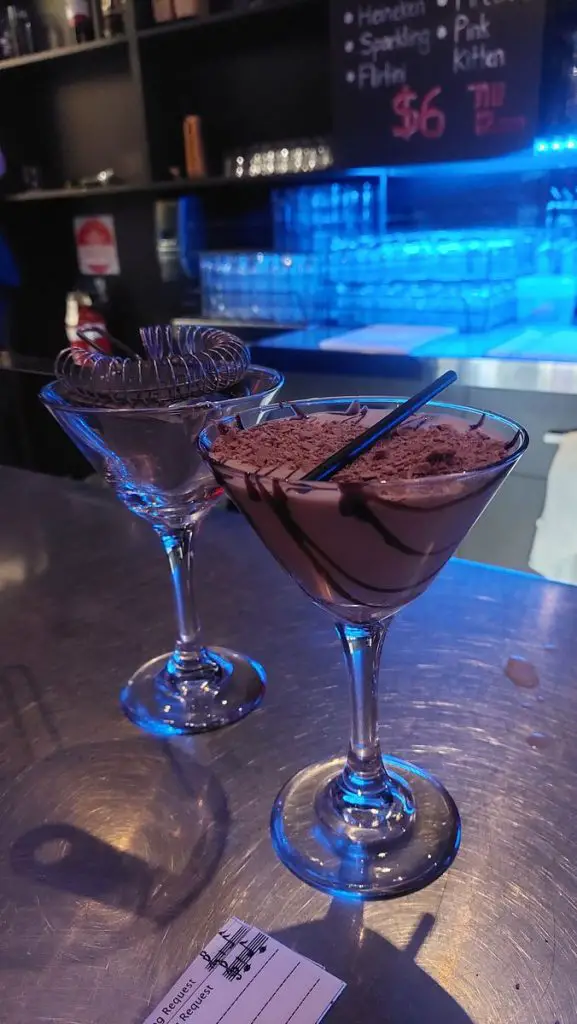 Day 3
Stay: Head home
Do: Hop On Hop Off
It was time to check out but not before we discovered more of beautiful Perth City.
So we filled up on our buffet breakfast at Ivy & Jack before leaving our luggage with the front desk staff and heading for a 2-minute walk to the Perth Explorer Hay Street bus stop.
We took the Hop On Hop Off on a complete loop around Perth, which takes roughly 2 hours. You get to see the famous Optus Stadium, Kings Park, Elizabeth Quay, the Swan River, and more. The perfect Perth itinerary. Check pricing here.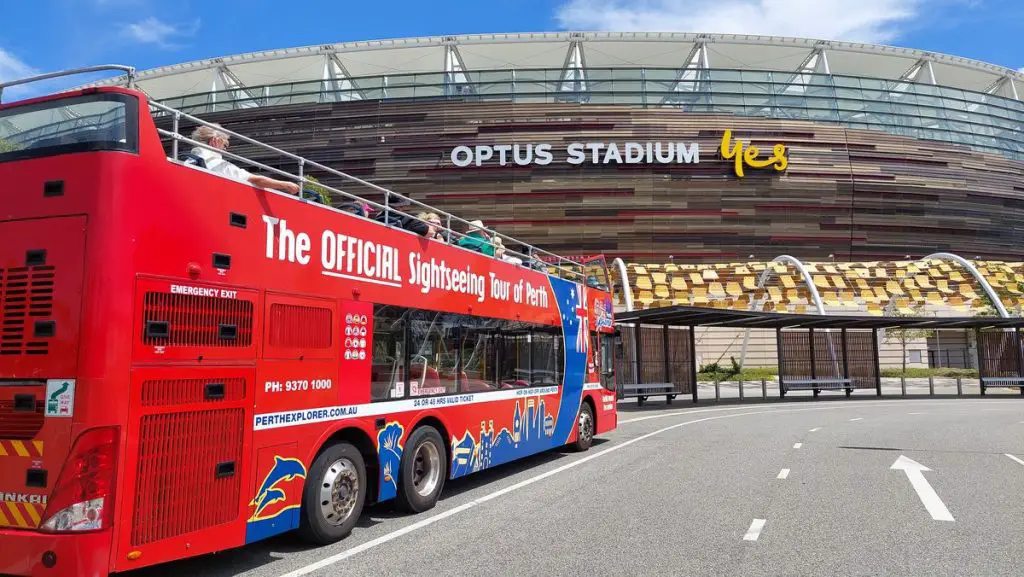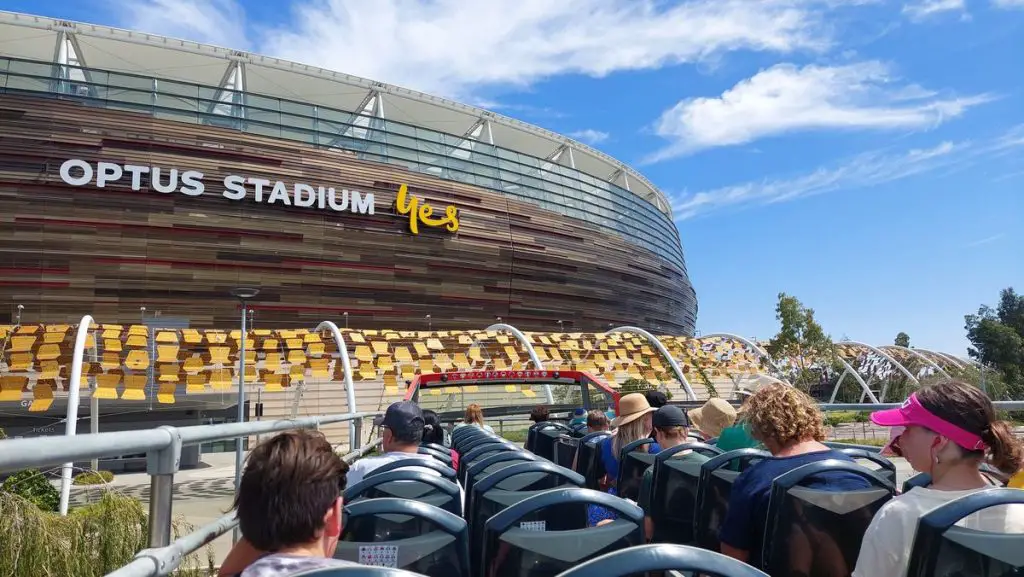 The drive-through Kings Park was my favorite. Incredible views from the rooftop of Perth's largest national park. Just don't forget your sunscreen!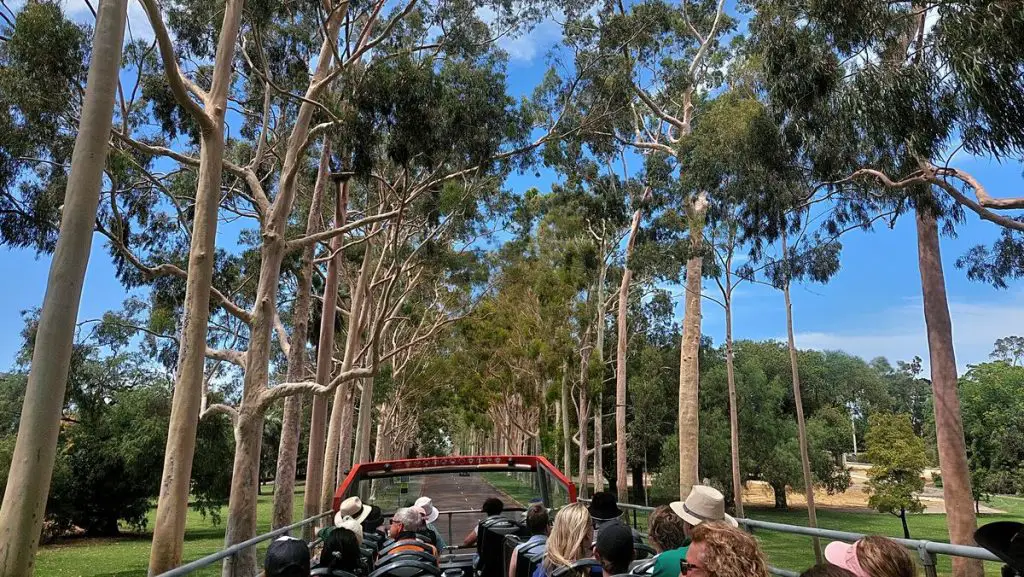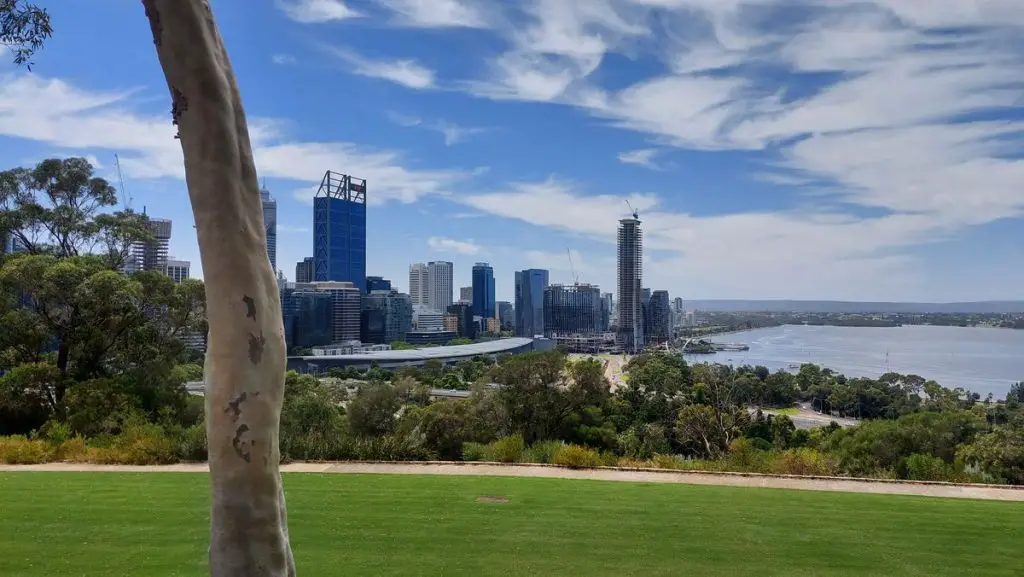 We jumped off at the Waterfront Discount mall for an hour of retail therapy, before jumping back on the Hop On Hop Off back to our hotel.
The friendly staff brought the car out and even helped me with taking the bags to the car. We couldn't have asked for a more family-friendly hotel stay.

How many days are enough for Perth WA?
While this 3-day itinerary is just breaking the ceiling on Perth, Western Australia it's a great place to start.
But the real fun starts when you head out of Perth. Into the suburbs for fun on the white sandy beaches of the Indian Ocean, up to Perth hills of Swan Valley, over to the magical island of Rottnest, inland to the stunning Wave Rock, or southwest to southwest Margaret River.
Check out our Ultimate Guide to Down South (Margaret River, Busselton & Dunsborough).
And start planning your Western Australia getaway.
LOOK HOW EASY IT IS TO PIN THIS!
FOMO - do you have it?  Well there is no need to Fear On Missing Out here at Explore With Erin. Sign up to receive updates directly to your in box. I won't spam you, but I do promise a whole lot of awesomeness. What are you waiting for? Join Me!