Cory is a girl after my own heart. How I missed cooking during our travels. She missed it enough to be a Nomad No More.
About this series
See more in our first interview, but in the briefest terms: This series is focused on people who travelled the world, without a base, for minimum 6 months or more, and eventually found a home. Back where they were or in a different location, but a base that gives them bills, and a wardrobe with more clothes than fit in a suitcase.
Make sure you tune in each Friday to read about your favourite nomads who returned home.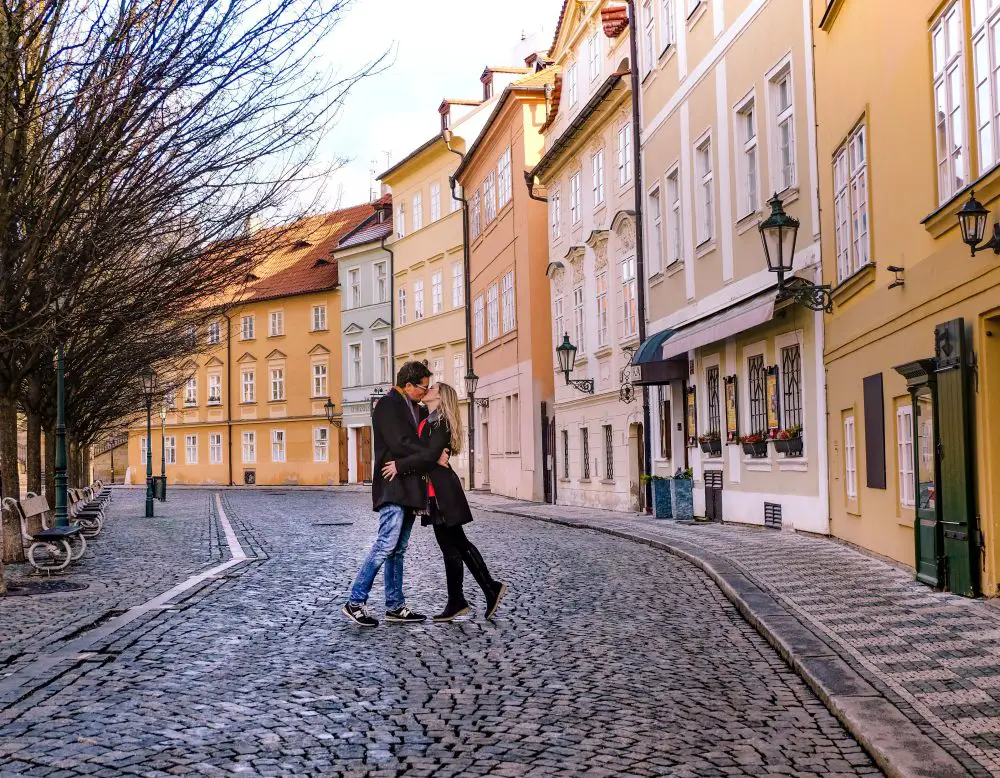 1. When did you first start your nomadic journey?
We started our travelling journey back in 2013 but our nomadic journey started roughly 2 years ago.
2. How long did you go for?
Not very long. We only lasted for six months before we decided it's time to have a base.
3. How many countries did you do?
We stayed in 7 countries in total.
4. What did you do for money/work while nomadic?
We started a digital agency in the UK back in 2013 which enabled us to have the flexibility we needed to travel the world and work online as long as we had access to the internet. We loved the freedom to do whatever we want with our time. Suddenly, we could work on the weekend and enjoy travelling during the week, for example, where prices are much lower.
5. Give us a brief description of your travel style?
We enjoy a bit of both. We prefer longer stays where we can integrate, learn about the places, take day trips and immerse ourselves in the local culture. Sometimes, it's nice to just visit a place for a brief period of time as well, to just get the taste and be left wanting more. In general, we are the sort of people who will visit places for a minimum of 5 days. Having said that, we also enjoy long road trips with the brief 24-hour stops in various destinations.
6. Do you have kids? How old were they at the time?
No kids, we are just a happily married couple.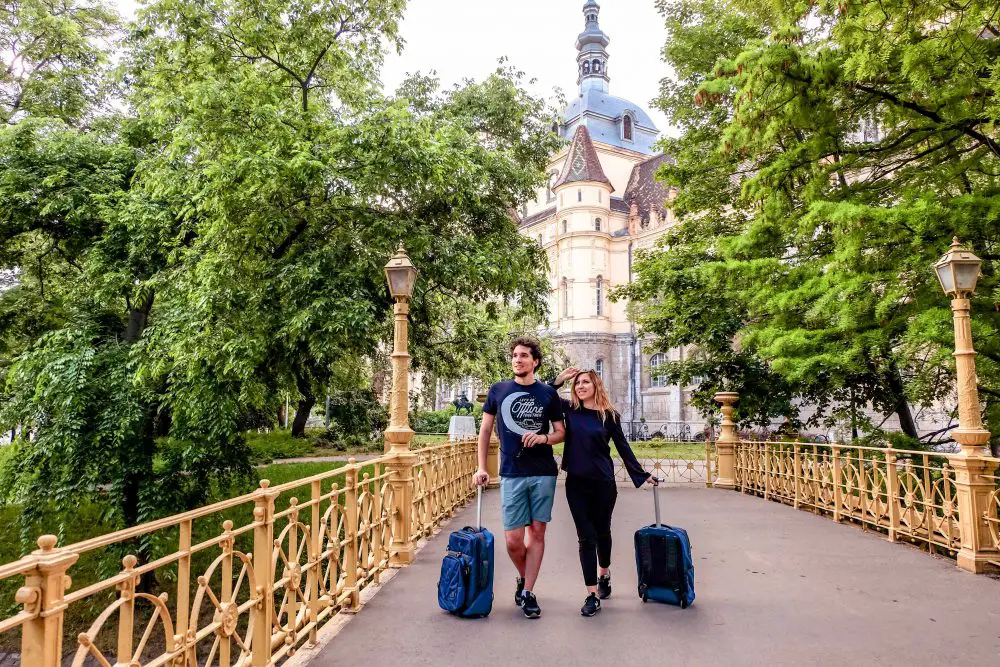 7. When did you decide to stop nomadic life?
After about 6 months, we got tired of the continuous going. We take our jobs and clients seriously and realised that having a base for work will be more beneficial. We loved and continue to love travelling and we don't see ourselves being static. We just wanted a place where we can store our stuff and enjoy cooking with our own pots and pans.
8. Was there a defining moment that caused you to stop?
I love cooking and I need certain items in the kitchen to be able to unleash my creative cooking hehe. As such, it's inevitable that you find yourself buying the same utensils over and over again. Then, you have to discard them as too much luggage will slow you down. My husband also loves his own bed sheets and in general, our own sacred space was missing. Sleeping in different beds all the time, showering in different bathrooms, became tedious. We never shared accommodation but we still missed having a place we could call home. So after a while, we realised it will make sense to have a base for 6-12 months at the time, still live the expat life in various countries, but slow down a bit. We take a minimum of 2 trips a month still, but it's much nicer to come back to our own office, bed and kitchen.
9. How long have you been stationary now?
I'd say about a year now. It's going really well. We still have moments when we wonder where to next, and that's exciting. But we much prefer this lifestyle.
10. Are you doing the same job when you were on the road or did you return to work?
We will continue to work on our digital agency as well as our travel blog. Both enable us to travel the world and have the financial and flexibility we need.
11. What do you miss most about the road?
We will continue to work on our digital agency as well as our travel blog. Both enable us to travel the world and have the financial and flexibility we need.
12. What do you love most about having a home?
The fact that I can buy things I need without feeling bad they will take too much space in my luggage. I also love that I can shop for clothes and have a wardrobe with all my items neatly arranged on a hanger. We both love having our own desks, neatly organised with plants and flowers all around the house. It's just so much nicer.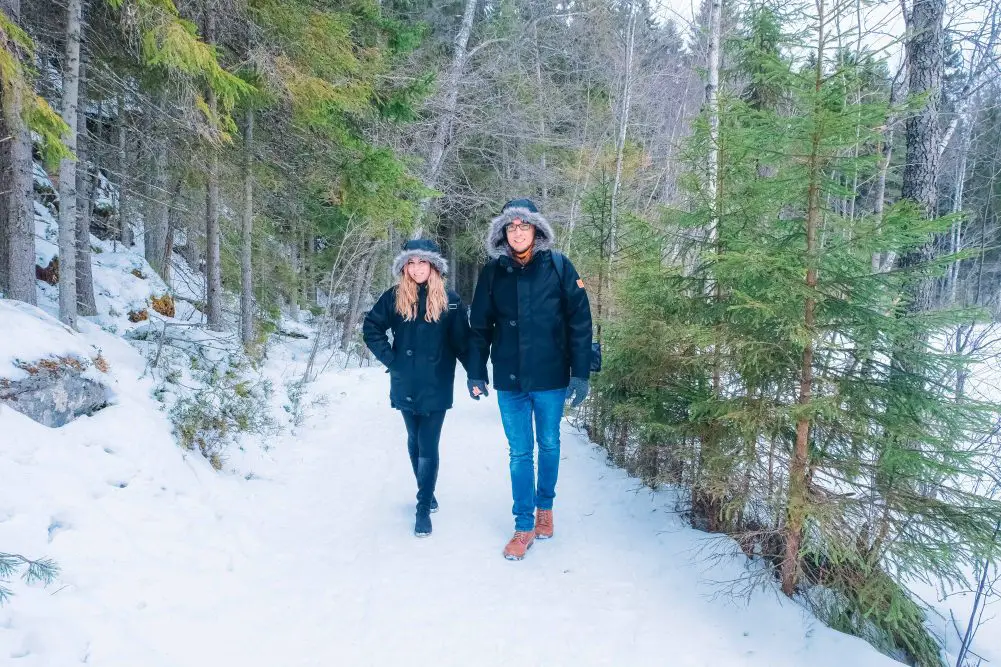 13. Will you ever go nomadic again?
Unless strictly necessary, no, I don't think so. I mean when we move countries, we normally have to pack everything and cross Europe to a new country. For a few days, we are still nomadic, but it's exciting, as we know in less than a week we will be settled yet again.
14. Do you recommend nomadic travel to everyone?
It's an experience and I think everyone who has the job flexibility to try it, should take the leap. You will learn so much about who you are, what you like and how you want to live your life. It's no right or wrong. I don't think there is an age group we can recommend it to. Young professionals can do it, retired people can do, anyone who wants to have a different life experience should do it.
15. Where can we find you?
You can find us on youcouldtravel.com where you can follow our soft adventure journey. You can also join us on Instagram and Facebook for daily updates. We are all about empowering other couples to find their own endless adventure.
LOOK HOW EASY IT IS TO PIN THIS!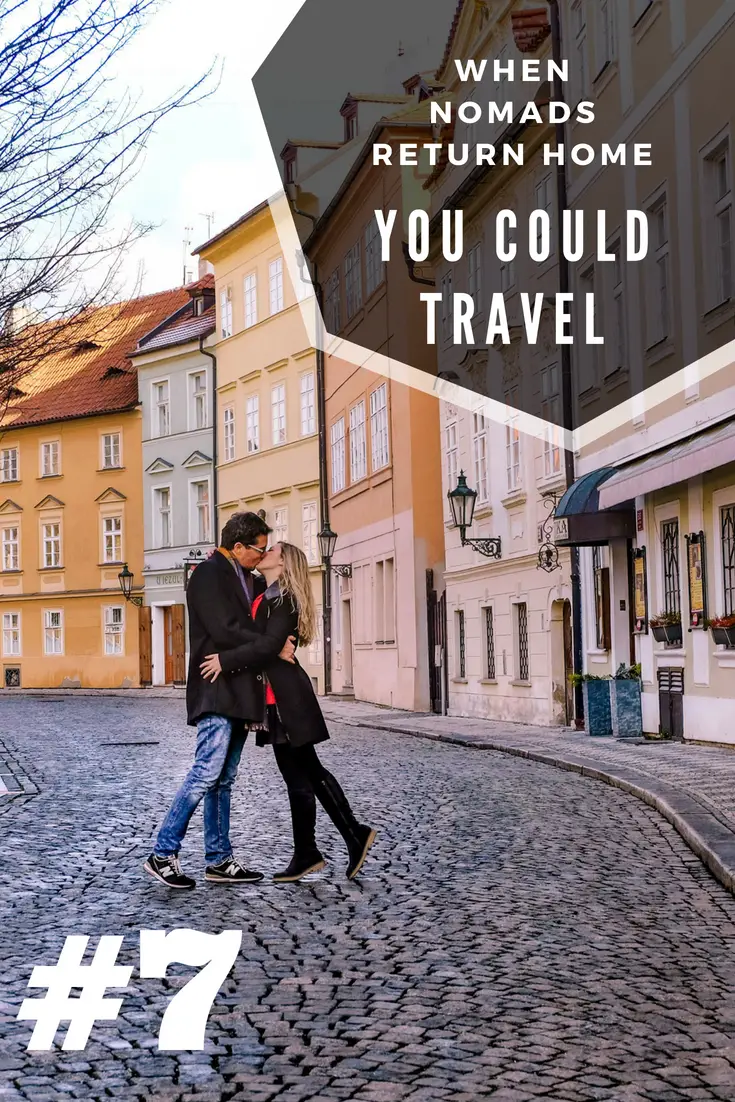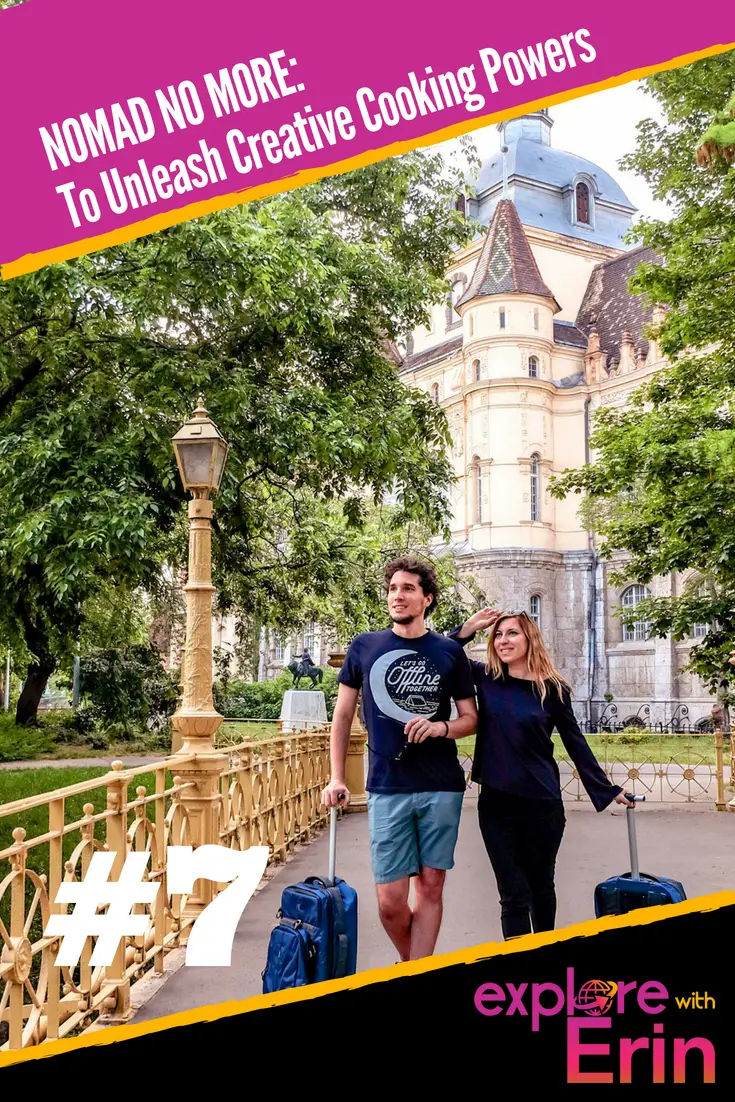 FOMO - do you have it?  Well there is no need to Fear On Missing Out here at Explore With Erin. Sign up to receive updates directly to your in box. I won't spam you, but I do promise a whole lot of awesomeness. What are you waiting for? Join Me!