Mexico is an incredible country, with a huge diversity of destinations, and it's not exactly easy when you're forced to choose between the energy of Mexico City, the beaches of Tulum, the architecture in Guanajuato, or the culture of Oaxaca. 
Mexico City is a must for every itinerary, but Tijuana is another fantastic destination to take in too; it has some of the best nightlife and food in the country (craft beer and tacos are huge), and the beach has been drawing travelers since the 1920s, and art galleries and museums have made it a very hip place to be. 
But Mexico City is on one end of the country, and Tijuana is on the other. So what's the best way to get between the two?

Where is Tijuana?
Tijuana is in the State of Baja California. It's right on the border of California, in the north of Mexico on the Pacific Ocean. 
Despite having a reputation for being dangerous, it's a very safe place to be. The crime people refer to has more to do with cartels, who don't have anything to do with tourists. Yes, the city is 'gritty', and there's definitely a crime, but if you steer clear of drugs, and make sure you drink responsibly, you'll rarely be a target.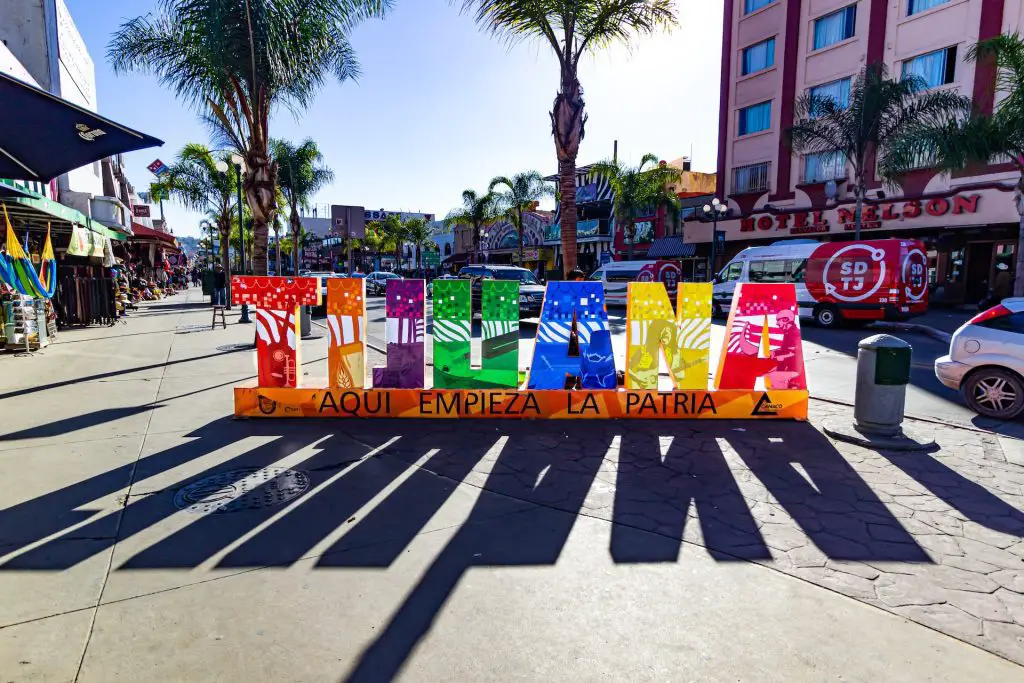 Fly – The Quickest
The quickest way to get from Mexico City to Tijuana is to fly in. Tijuana International Airport (TIJ) is one of the busiest airports in the country, and many Americans road trips from California, or cross the border by foot (which is faster).
The most common access point from the US is San Diego, and flights typically land from Monterrey, Puerto Vallarta, and Mexico City. 
Nonstop flights from Mexico City take around 4 hours and usually cost around $350 USD. The distance you're covering is around 2,313km (1,437 miles), so flying is the quickest option. 
Bus – The Cheapest
The cheapest way to get from Mexico City to Tijuana is by bus, and this will take you around 29 hours, allowing you to see a lot of the country you would have otherwise missed by flying. 
Buses typically leave twice daily, and this is the option if you're looking at public transport, as there are no trains. The bus isn't a direct service, and means taking several connections, but is cheap, and will cost you around $115 USD for a one-way ticket.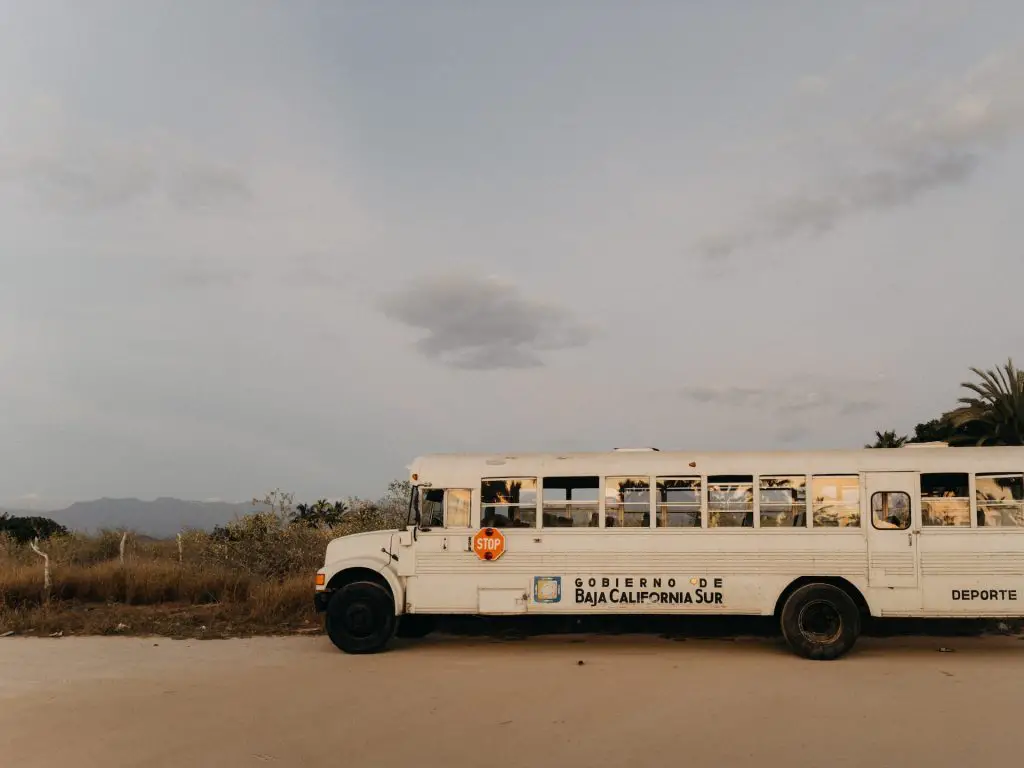 Drive – The Freedom
You can also choose to drive if you're up for a cross-country road trip, and feel confident in doing so. This isn't the fastest option, nor is it the cheapest, as you'll be paying for gas and likely also hotel rooms along the way, but it does give you the freedom to stop and add in parts of Mexico you wouldn't have visited otherwise. 
If you're driving the route directly, it'll probably take you around 32 hours, so you'll want to choose a couple of towns to stay in. We recommend not driving for more than 6 hours a day, to prevent driver fatigue, especially in a foreign country. 
This would mean splitting the journey over 5 days, which means you'll probably spend around $300 USD in fuel, and 4 nights in accommodation. 
There are a lot of things to consider when driving in Mexico, as this is very different from driving in Canada or the USA (despite how close they are). Make sure you've taken out insurance from a Mexican company, and it's worth researching in advance to make sure the route you choose is considered safe. 
FOMO - do you have it?  Well there is no need to Fear On Missing Out here at Explore With Erin. Sign up to receive updates directly to your in box. I won't spam you, but I do promise a whole lot of awesomeness. What are you waiting for? Join Me!