New York has a reputation for being quite an expensive city—not just for residents, but for travelers as well. Between food, transportation, sensible accommodations, and entertainment, you can expect to spend up to a thousand dollars for a weeklong vacation in The Big Apple. Here's a great 2 day New York itinerary to plan your trip. 
However, the high cost of living shouldn't deter you from a visit. It's possible to cross New York City off your travel bucket list even on a shoestring budget. Many quintessential New York experiences can be had for free. Read on for some of our favorites:
Explore Grand Central Terminal
Grand Central is one of New York City's most notable historical landmarks. Completed in 1913, it is a fully functional commuter rail terminal that sees the passage of over half a million travelers each day. As it's a popular tourist attraction, the terminal features plenty of shopping and dining options as well. Admission is free, and you don't have to be traveling anywhere to enter.
Its design and architecture incorporate numerous works of art that can be found in common areas of the terminal, free to be viewed by all. Admission is also free at the New York Transit Museum Gallery Annex, an exhibition space managed by the NY Transit Museum. It is located just off the Main Concourse, adjacent to the Station Master's Office. In addition to its full calendar of events, Grand Central Terminal is also known for being a popular site for spontaneous performance art and flash mobs.
The terminal is conveniently located at the heart of midtown Manhattan, within walking distance of many other famous New York attractions. Save on cab fare and choose from numerous great places to stay in the area, such as The Westgate NYC. Click here to learn more.
See what's happening at Bryant Park
Also located in Midtown, Bryant Park hosts over a thousand free activities yearly. These include seasonal offerings such as the Winter Village and FrostFest from November to February, weekend bingo in the spring, Bryant Park Movie Nights and Broadway in Bryant Park during the summer months, and more.
The Rink in Bryant Park is New York City's only free admission skating rink and is open throughout the winter season. Free ice-skating and ice-skating-based exercise classes are available; slots can be booked online. The area around the park's Le Carrousel is often used for kid-friendly programs, such as puppet shows, magic shows, storytelling, and arts and crafts. Adults can sign up for fitness classes such as yoga, Pilates, and dance. Free walking tours of the park are also available year-round. Park hours, bulletins, and event schedules can be found on the Bryant Park official website.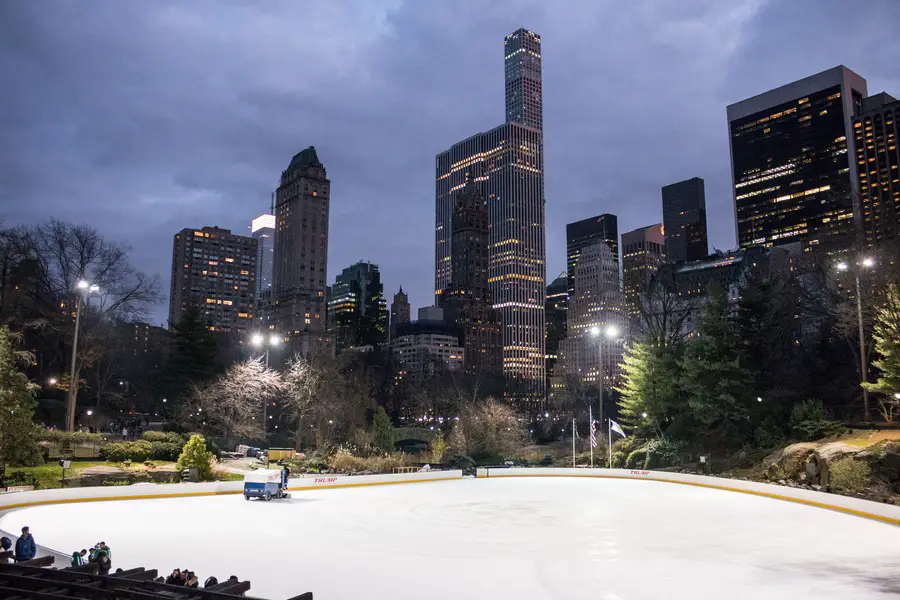 Discover the wonders of Central Park
At approximately 843 acres, Central Park is one of the biggest green spaces in Manhattan. The public park is a National Historic Landmark that is visited by 37 to 38 million people every year.
Just like Bryant Park, Central Park maintains a full calendar of events. While enrolling in some classes and booking tours may require fees, there are plenty of free activities that can be enjoyed on-site. These include going swimming in Lasker Pool (swimming lessons and sunscreen are also free!), laying a blanket out for a family picnic, going for a run on the trails, exploring the woods, and more. During the summer, the park hosts several concerts and festivals—tickets to these shows are also distributed for free.
Ride the Staten Island Ferry
The Staten Island Ferry is one of the best ways to take in phenomenal views of the city. The fare-free ride takes passengers between Manhattan and Staten Island and affords views of the Lower Manhattan and Downtown Jersey City skyline, the Statue of Liberty, Ellis Island, and Governors Island. Open 24 hours a day, 7 days a week, a ferry departs from the terminal every half-hour. Each trip across takes 25 minutes or so. Passengers can make an event of the ride by purchasing beer and other food items from the snack bar.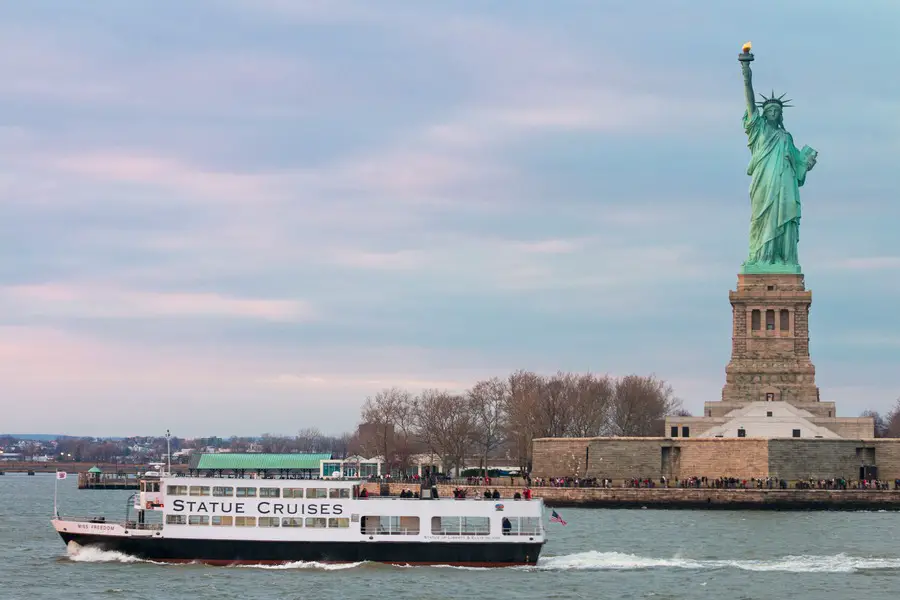 Attend a taping of your favorite TV show
Some of the most popular network and cable television shows in the United States tape their episodes in front of live studio audiences in New York City—and there's no charge to get in! See Stephen Colbert, Trevor Noah, or the hosts of The View or Good Morning America live! Tickets are mostly distributed exclusively online, but some shows also have standby options if you're willing to hang around in a queue.
A trip to New York doesn't have to be a drain on your finances to be memorable! If you keep your eyes peeled, there's plenty to see and do in the city—and it won't cost you a single cent.
FOMO - do you have it?  Well there is no need to Fear On Missing Out here at Explore With Erin. Sign up to receive updates directly to your in box. I won't spam you, but I do promise a whole lot of awesomeness. What are you waiting for? Join Me!