New York City (NYC) is the kind of place, where the eclectic variety of food means that you'll want to keep coming back. From traditional New York pizza as big as your head to any other ethnic food you can imagine, the Big Apple is a melting pot of international and local cuisines.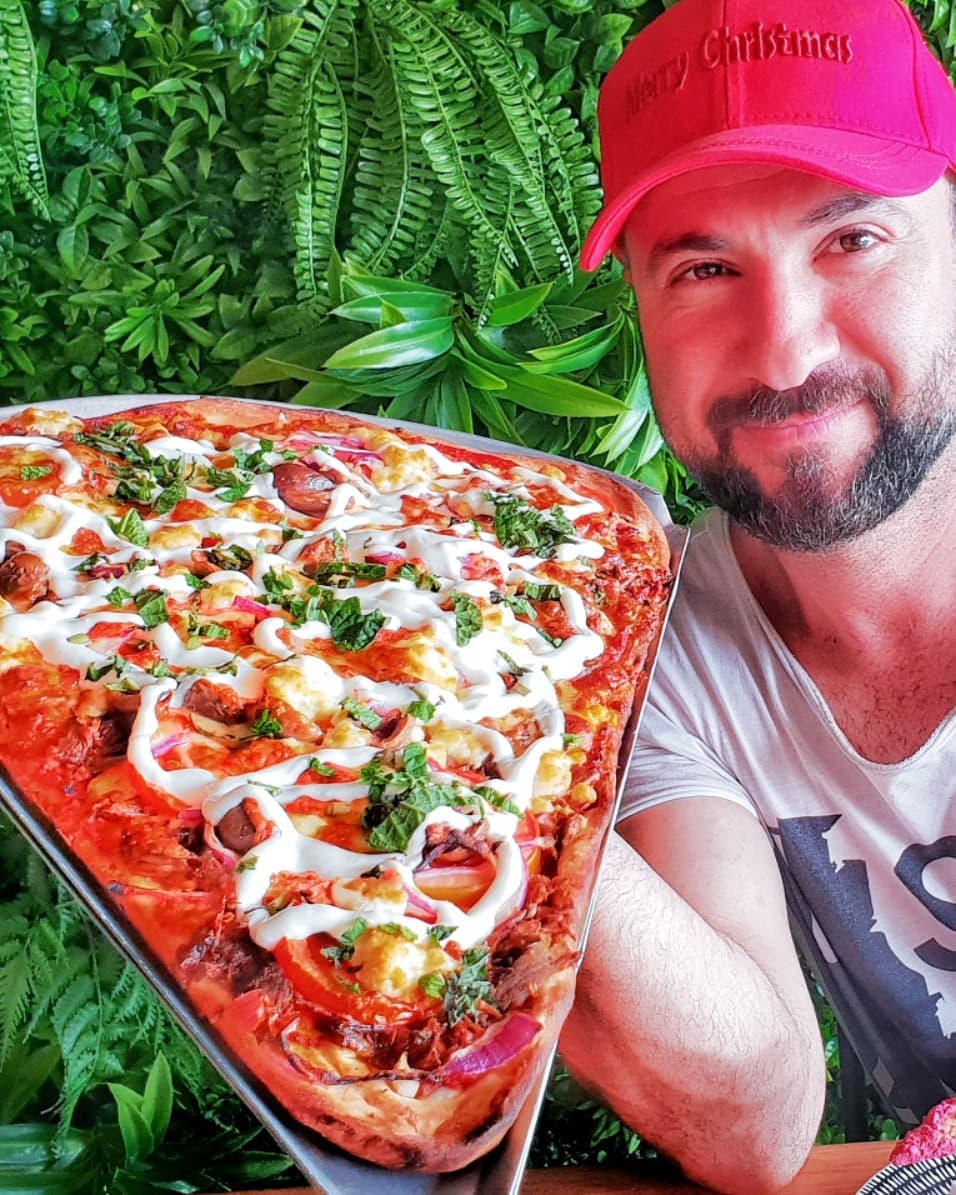 Yet, despite New Yorkers' and visitors' love of food, many iconic establishments have closed in recent years.
Just this past year Eater New York mentioned how influential Thai destination Pok Pok, which singlehandedly pushed the popularity of Northern Thai across New York, closed. Another victim, Chelsea's Red Cat, which operated for nearly 20 years and helped turn Chelsea into a dining destination, closed late last year.
Increasing costs and exorbitantly high rents are to blame, with rent hikes playing a large part in the forced closures of many businesses. Yoreevo details how NYC is the most expensive real estate market in the country. It is because of this uncertain and pricey market, restaurants are having a hard time staying open – even the very best ones.
So, before the following go the way of the Dodo, make sure to pay them a visit.
Katz's Deli
Located on the corner of Houston and Ludlow on the Lower East Side, this famous deli has been an NYC institution since the late 19th century, serving classic sandwiches since 1888, with the Reuben Pastrami their must-try signature sandwich.
At $20 USD per sandwich, Katz's is one example of how a small restaurant manages to survive in New York. However, Katz's pastrami is sensational and world famous, fall apart tender, with a delicious crust of secret spices and cracked black pepper, says the Business Insider. Make sure to go early in the morning or late in the afternoon as lunchtime gets crazy busy.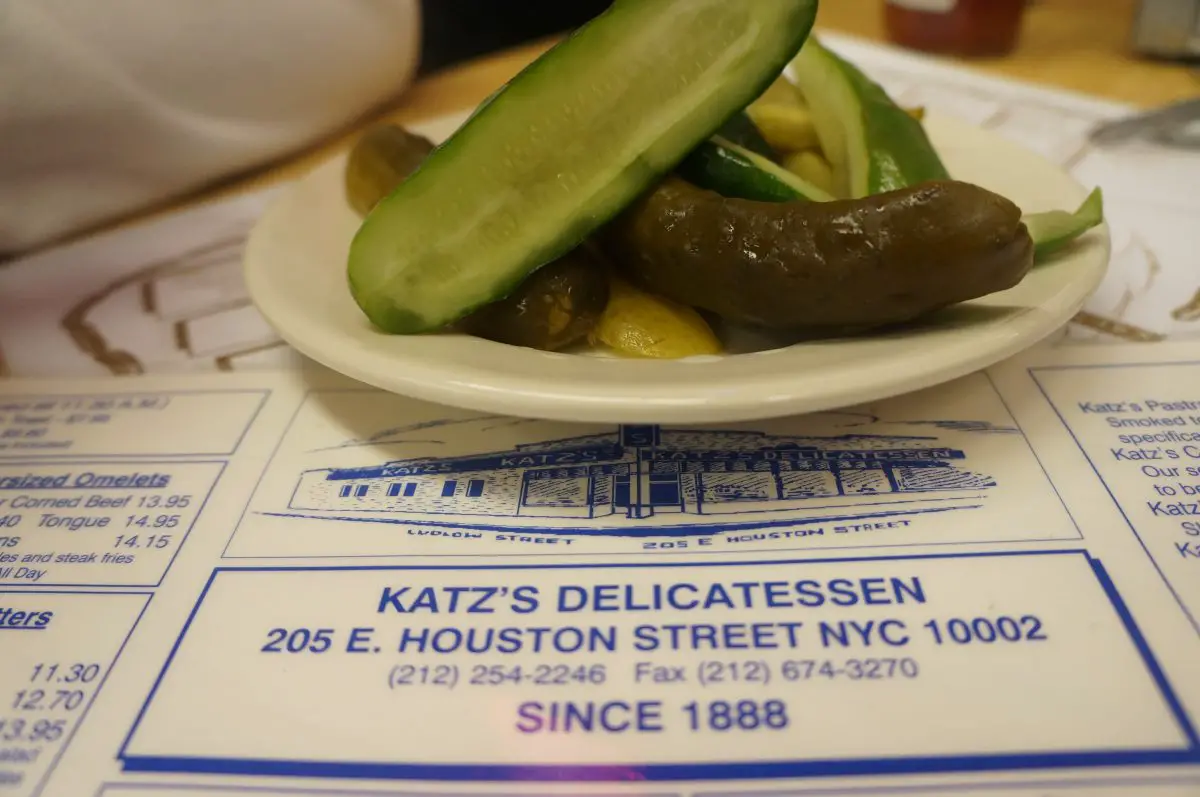 Russ and Daughters
Another NYC institution, which has been serving since 1914, is Russ & Daughters deli on the corner of Houston and Orchard. Their specialty is homemade bagels and cured salmon. Wilshire Detroit outlined some of the variety of cured fish from sable, toWhitefishh, sturgeon, kippered salmon and more. The Scottish salmon and the caviar cream cheese are a perfect blend and your mouth will jump for joy at the first taste. Your pocket, however, won't. Much like Katz's, this is one place where you're not only paying for good food but also for the history.
Di Fara Pizza
When you say New York, the first food that will most probably pop to mind is pizza. You just don't visit NYC without trying a great pizza. Where do you find the best pizza? The unanimous responses we got from locals? Di Fara.
What sets this little family pizzeria apart is because their ingredients, from the flour to the tomatoes and cheese, all come from Italy. From the crispy thin crust, with the deliciously sweet and tart tomato sauce to the imported cheese and fresh basil, Di Faro's pizza is the rustic Italian pie you've always dreamed of. Make sure you get there before noon when they open as the lines can get quite long.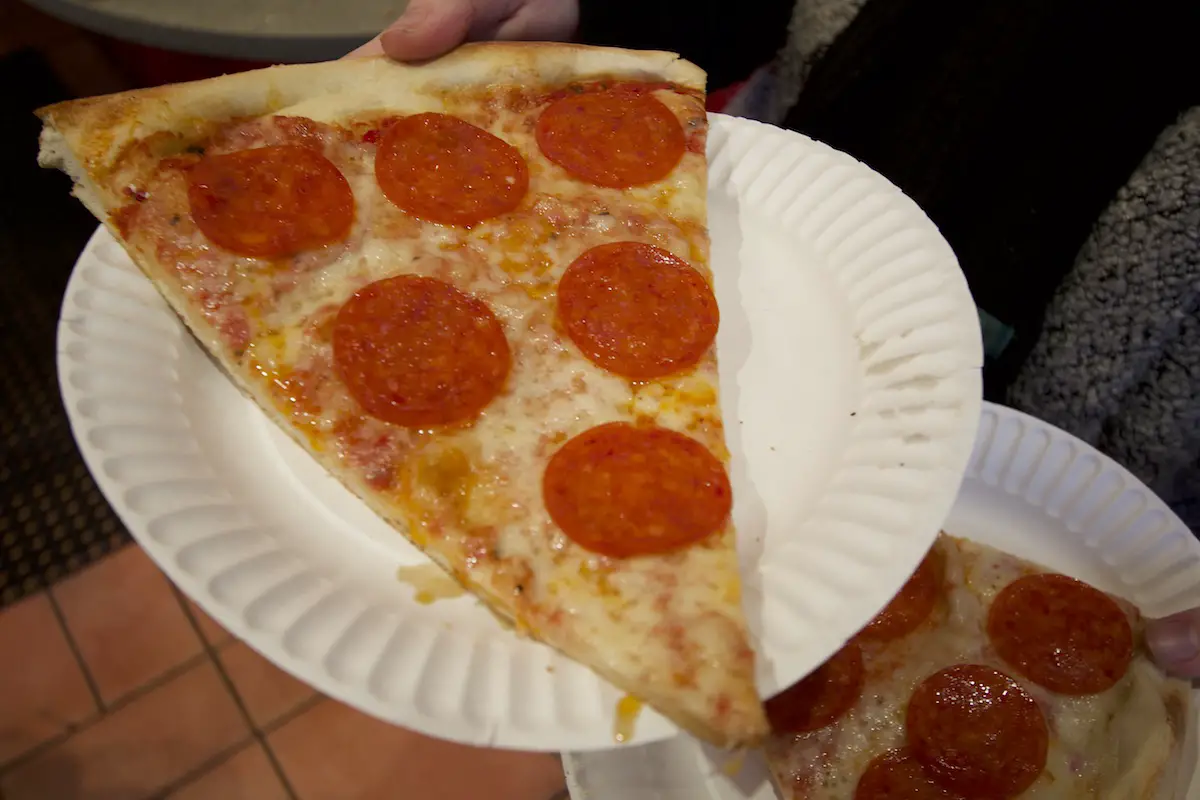 Gloria's Caribbean Cuisine
For something a little more tropical, Gloria's Caribbean Cuisine, in the heart of Crown Heights, Brooklyn is the place for different curries with Trinidadian side dishes. This is one place you don't want to miss; the blend of spices in each curry and the vegetable and rice side dishes are some of the best in the city. The "doubles" (fried flatbread sandwiches from Trinidad and Tobago) should definitely be on your list of dishes to try.
FOMO - do you have it?  Well there is no need to Fear On Missing Out here at Explore With Erin. Sign up to receive updates directly to your in box. I won't spam you, but I do promise a whole lot of awesomeness. What are you waiting for? Join Me!