When you travel, at times your carry-on can make you feel like a pack mule. When you add kids to the mix, you're loaded down with every imaginable toy from their toy box: stuffed animals, stickers, crayons, you name it. There is no denying that there is a lot that needs to be packed if you want to prepare for every contingency but packing light(-ish) is very possible though. It is also a liberating feeling to travel carry-on only.
Read on how families do it.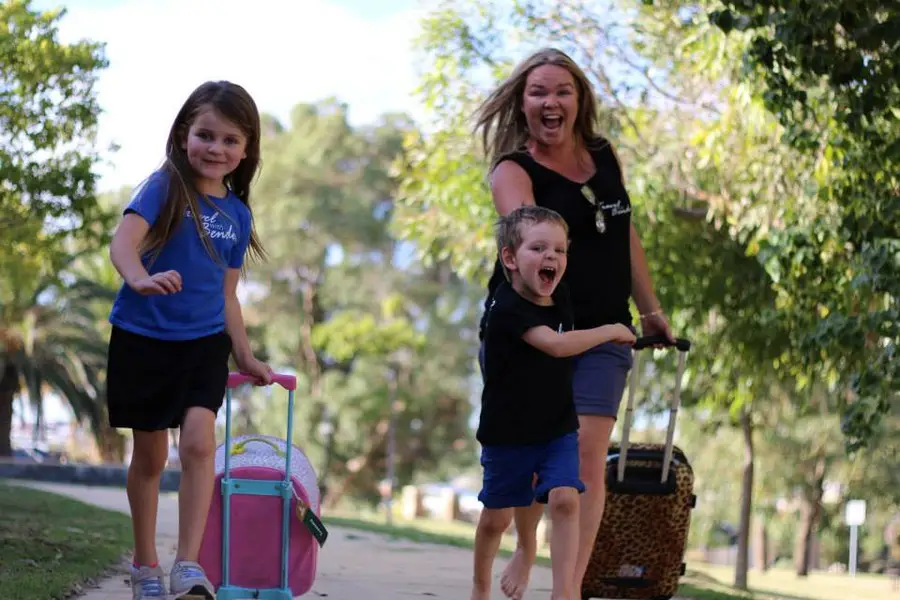 Choose carry-on bags wisely
The ideal carry-on bag is one that is durable, easy to carry, and spacious and practical. Your best bet is a backpack: large, very durable and perfect for being hands free. There are many types to choose from but make sure to pick something high quality that will stand the test of time, like an Italian leather backpack from Mirta for example. Before leaving, always remember to double check that your carry-on bag should meets the airline's size requirements.
Use packing cubes
Packing cubes are quite possibly the most convenient, and the best packing essential ever. They allow you to organize your luggage, find things easily and save space. To use these zippered bags to their fullest potential, pick from large, medium, or small cubes and fill them with toiletries, electronics, and clothes.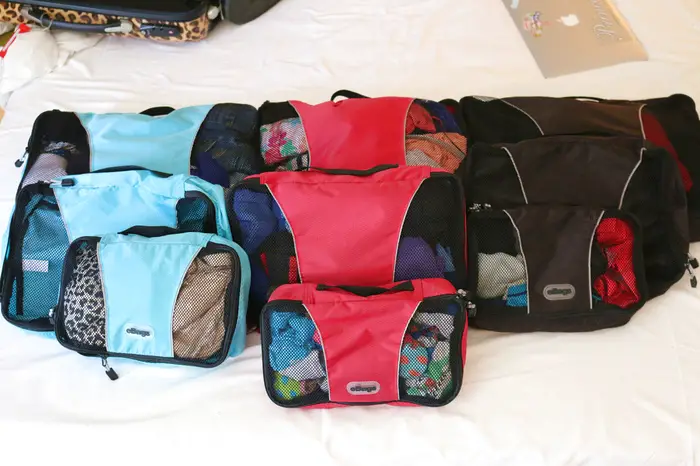 Bring in your family's first aid kit
Always carry a first aid kit when you travel, you never know. After all, it is better to be safe than sorry – you never know when an unexpected incident could happen.  Consider packing kid-friendly OTC medication, prescription medication if you have any, a thermometer, mosquito repellent, and sunscreen. If you are travelling with younger kids or an infant, also carry stuffy nose supplies and a diaper rash cream.
Outfits for suitable activities and weather
Bring attire for each day you will be away. Plan to do laundry if you have laundry facilities at your accommodation. For kids, dark colors and denim are great for hiding stains and dirt. Don't be tempted go overboard with the "what if" items, worst case scenario you can also buy a shirt or two.
Pack travel-size toiletries and diapers
Avoid packing full-sized lotions, shave gel, or baby shampoos since each toiletry item can be found on a travel size quantity nowadays. Bring way more diapers or pull-ups than you think you will need if your kid is still in that phase of life.
Take a few snacks and drinks
Try rice cakes, breadsticks, packets of dry cereal, cereal bars and fruit (fresh or dry). Take more than you think you will need, in case of emergencies like travel delays. Don't also forget to pack a few healthy beverages.
Tablet\Kindle and headphones
We are in a digital world where kids have grown accustomed to entertainment. Make sure you download apps for kids and also bring them with headphones for their sound enjoyment and the peace of other passengers.
Bring in Light and compact toys
Toys and games are a must. Kids must be kept entertained and busy. Pack a mixture of sturdy old and new toys, and take a few surprise items in what goes in your child's bag and your carry-on.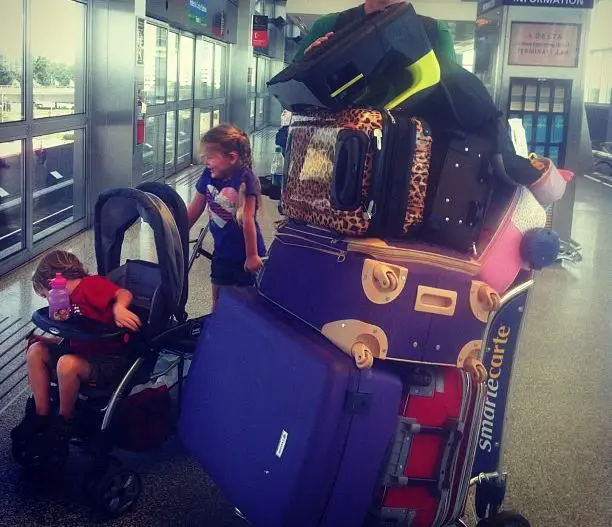 Pack a favorite stuffed animal and blanket
If your child wants to fly with his\her favorite stuffed animal ensure that you don't leave it at home. Also pack at least one blanket for warmth, shade and comfort.
Sleepwear and comfy clothes
Don't forget to pack sleepwear. You'll want to include a pair of pajamas for every night you are away. Also include one fleece pullover, a rain jacket, and long sleeve t-shirt to account for sudden weather changes.
We hope that piece helped you to know what to pack. One thing to do is to pack in advance. Packing ahead of time will decrease the stress that comes from packing for an entire family and help you feel organized.
FOMO - do you have it?  Well there is no need to Fear On Missing Out here at Explore With Erin. Sign up to receive updates directly to your in box. I won't spam you, but I do promise a whole lot of awesomeness. What are you waiting for? Join Me!