Everybody has their routine before they walk out the door. Usually, it involves some kind of quick pat for your wallet, phone, and keys. You could be more of an evidence checker, pulling out each item before putting it back in your purse. If you're really brave, you could just dash out the door without a second thought.
When you're traveling, that quick check may extend to running over a mental list that includes shoes, socks, underwear, shirts, a few books, your passport, and so on. Hopefully, you've done your due diligence with packing so you don't have to rip through your suitcase to double-check everything is still there.
While we don't want to add to your burden, there are definitely some items you should be packing for your next big adventure.
A Neck Pillow
You've definitely seen these walking through any airport. Those slug-like pillows in the shape of a C. They may look goofy but they are well, well worth it.
Those neck pillows are great for automatically supporting your neck when you're trying to sleep or at the very least, making sure it doesn't bend to one side or the other. With neck pain being a problem for so many, it's definitely going to be worth the investment.
When buying one, you should make sure and avoid the airport, however. You can easily get a high-quality pillow for about half the price of what you'd find in the airport kiosk.
A Change of Clothes
OK, this is the most boring of all the items you need to bring but one of the most vital. It's essential you bring a change of clothes in your carry-on bag.
You never know when a flight delay will cause a bag delay or the airline sends your bag to the other side of the world. Wearing the same clothes for 24+ hours straight is no one's ideal way to start a vacation, so make sure you bring a change in the bag. It could just be an extra shirt, a pair of underwear, and some socks.
It's always good to prepare for the unexpected.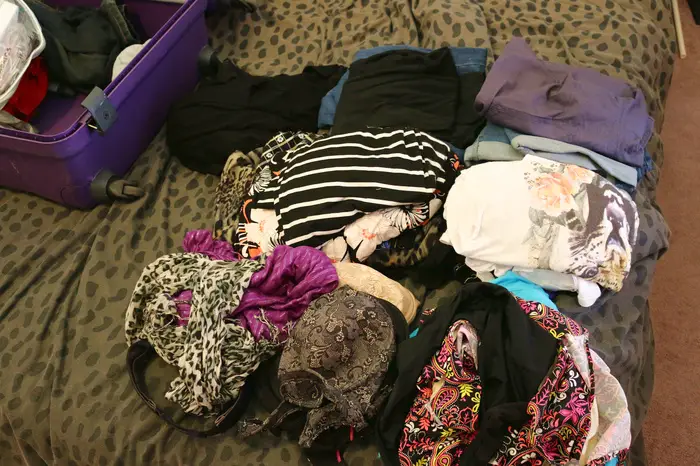 An Unlocked Streaming Device
Even though you're going to be pumped about the vacation, your travel will possibly have a lot of downtime. Waiting in airports, waiting in train stations, or even nights that you want to take it easy.
Make sure you have a device where you can access all the content you want and stream from wherever in the world. That could be a streaming stick or even an app on your device. You'll have to install a VPN, but those are plenty easy, even for the tech-illiterate. It's also great if you're traveling with children! Make those four-hour layovers a breeze.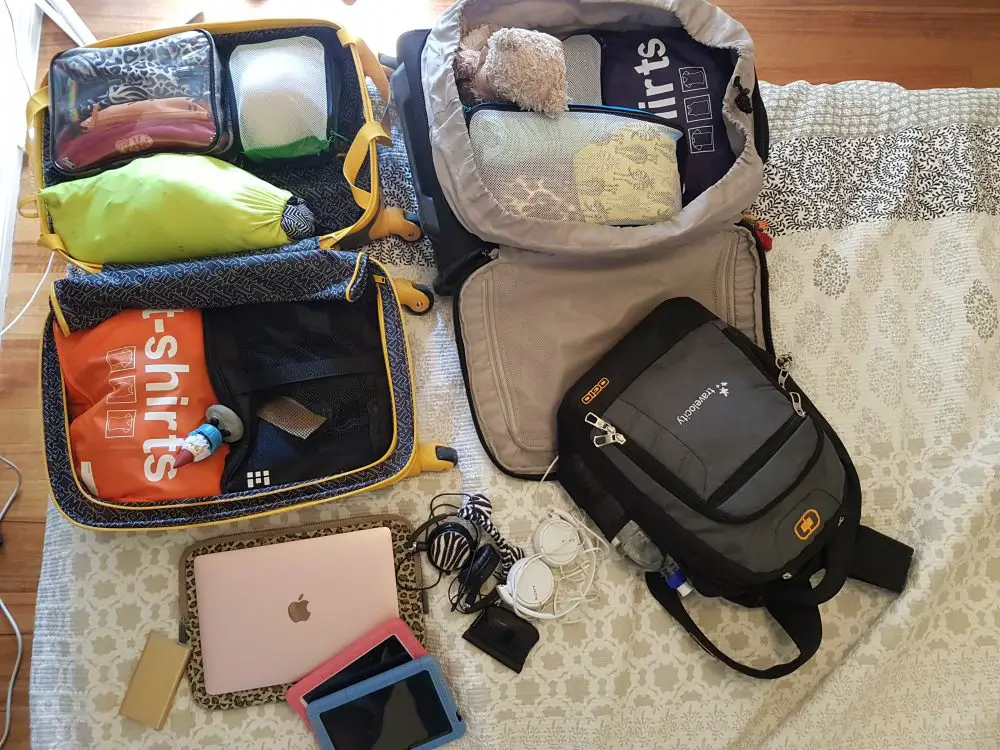 A Portable Battery
No one wants to be that person, running around with a charger in one hand and a phone in the other, desperately asking strangers if they know where an outlet is. You're racing against time as the slow beeping red light on your phone only seems to echo in your mind.
Portable chargers are great for avoiding this kind of embarrassment and are quite efficient. Many fit in the size of your hand while even the bigger ones can slide into a pocket or purse easily. These portable batteries can give anywhere from 8-20 extra hours of life and are perfect for your phone, tablet, or other devices.
You won't break the bank with them either but once again, buy one before you head to the airport.
A Credit Card
You should have a credit card while you travel for three reasons. The first being credit cards give you the best exchange rate when you go to take out money. Head straight for the ATM when you land and take out as much cash as you need. Don't forget to alert the company of your travel plans though!
Many credit cards have minimum international transaction fees as well, so the cost will be minimum.
The second reason is if your credit card is stolen or compromised, the thieves aren't going to be taking money from your bank account and it's much less of a headache.
Third, you should be racking up those rewards points in order to save them for your next trip. A free flight is a great thing!
FOMO - do you have it?  Well there is no need to Fear On Missing Out here at Explore With Erin. Sign up to receive updates directly to your in box. I won't spam you, but I do promise a whole lot of awesomeness. What are you waiting for? Join Me!