August on Travelocity!
Every month I use my 20 years of travel experience to write for aggregator giant, Travelocity. They call us the Gnational Gnomads. These are excerpts of those stories.
This is not the full article. You can read the whole article here:
There's nothing quite like the feeling of arriving in a brand new destination. You step off the plane excited and ready to relax on the beach with a cocktail in hand, and rush to the baggage claim area and wait. The bags start coming out sporadically at first and then more frequently. You wait patiently, but slowly your fingernails make their way between your teeth. Every last bag is gone and you are still standing there wondering how it's possible yours is the one that went missing. All of a sudden you wished you had packed some key items in your carry-on. Don't let missing luggage ruin your vacation; here are the top 5 things to pack in your carry-on and 5 to put in checked luggage.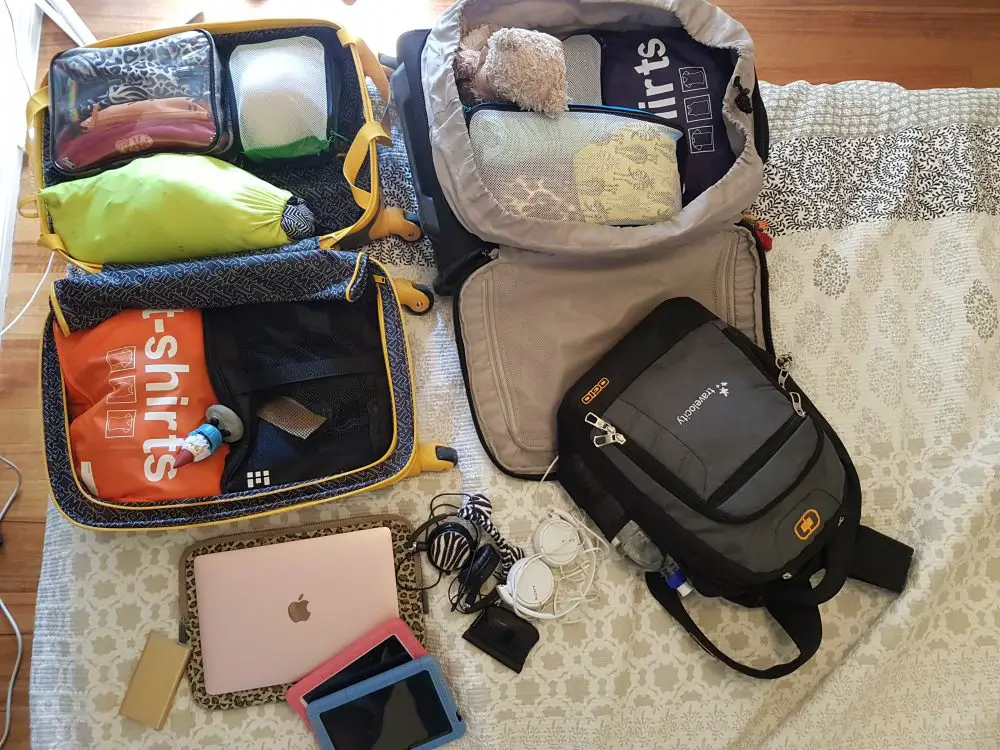 1. Spare change of clothes
Without fail, I always pack a pair of underwear and, at the very least, a change of shirt in my carry-on for each family member.
2. Valuables
We've all heard horror stories of packed items that never make it to their final destination.
3. Chargers
Risk of theft is only one reason you should carry your chargers with you.
4. Water bottle
With airlines charging for everything these days, having your own bottle of water can save you a fortune and keep you hydrated while in the air.
5. Medication
Never place your medications in a checked bag.

What not to pack in your carry-on:
1. Liquids over 3.4 ounces

TSA regulations for US and international flights require all liquids, creams, sprays and gels to be less than 3.4 ounces, or 100ml. Invest in proper travel toiletry bottles to avoid being caught out.
2. Peanut butter or toothpaste
Seemingly solid pastes are classified as liquids by airline security, as well.
3. Sharp objects
While a razor is acceptable, as long as it has a handle, one lone head may cause you drama.
4. Aerosols
If it sprays from a can, it goes. Just check it.
5. Weapons or tools
This one should come as a surprise to no one.
LOOK HOW EASY IT IS TO PIN THIS!
FOMO - do you have it?  Well there is no need to Fear On Missing Out here at Explore With Erin. Sign up to receive updates directly to your in box. I won't spam you, but I do promise a whole lot of awesomeness. What are you waiting for? Join Me!