If Croatia is not on your radar, it should be. It's one of the most underrated places I have been to that more than met and exceeded my expectations. An Eastern Europe diamond.
After spending one month in Croatia there are three experiences I would say are a must-do during your visit. Starting at the top in Zagreb, heading to Split and its beautiful islands in the middle, to heading far south to Dubrovnik. These three experiences should make up your Croatia itinerary.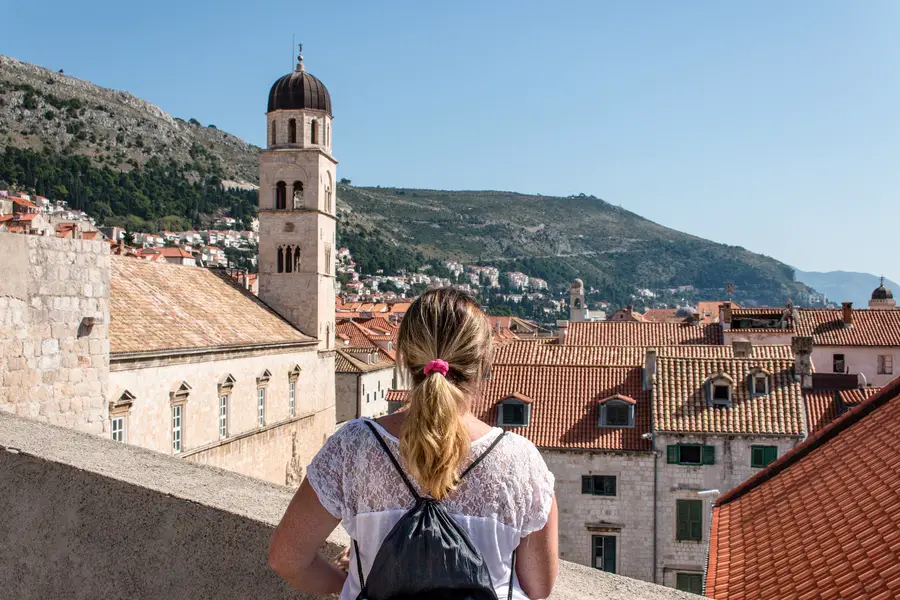 What is Croatia best known for?
Croatia is famed for its crystal-clear waters and scenic pebbled beaches. Plus, history. So much history in each old town.
Why do tourists go to Croatia?
Other than the hundreds of islands, picturesque ports, and incredible historic cities Croatia has over 2,500 hours of sun every year, so the weather is perfect for visiting.
Are 7 days enough for Croatia?
How many days do you need in Croatia? Like most things you could spend years and not see everything Croatia has to offer. I spent one month there, and I can't wait to go back and see even more. But you could do these three highlights within 7 days.
Should I sail Croatia?
In 7 days you could also try one of the incredible 7-day cruises departing from Dubrovnik, which offer a rare chance to explore the stunning coast of Croatia.
Guests can choose cruises that enable stops along spectacular cities including Split, Mljet National Park, Hvar, and Korcula Island. Numerous activities are available aboard from guided shore excursions to sports and fitness activities.
It's a great way to see Croatia!
Is Croatia a safe country?
According to the Global Peace Index, Croatia is 15th on the list of the safest countries in the world. Making it statistically safer than the US and the UK. So yes, Croatia is a wonderful safe place to visit.
What month is best to visit Croatia?
The best time to visit Croatia is June to September, Croatia's summer months. It makes ideal conditions for boating and swimming in the blue waters around the islands.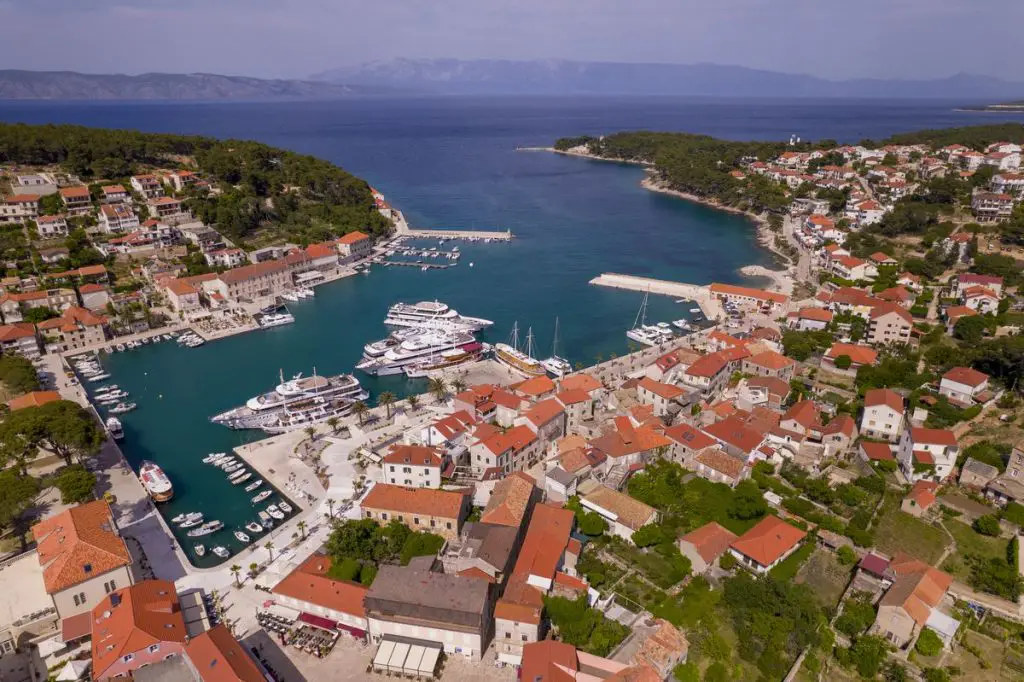 3
Plitvice Lakes National Park, Zagreb
Plitvice Lakes National Park is the oldest national park in southeast Europe, recognized by UNESCO, as well as the largest national park in Croatia. It extends over 296.85 square kilometers (73,350 acres) and receives around 1,200,000 visitors per year.
Plitvice National Park is famous for its 16 freshwater lakes that are arranged at various elevations, resulting in stunning cascades. The Plitvice waterfalls are claimed by many to be the most beautiful waterfalls in the world.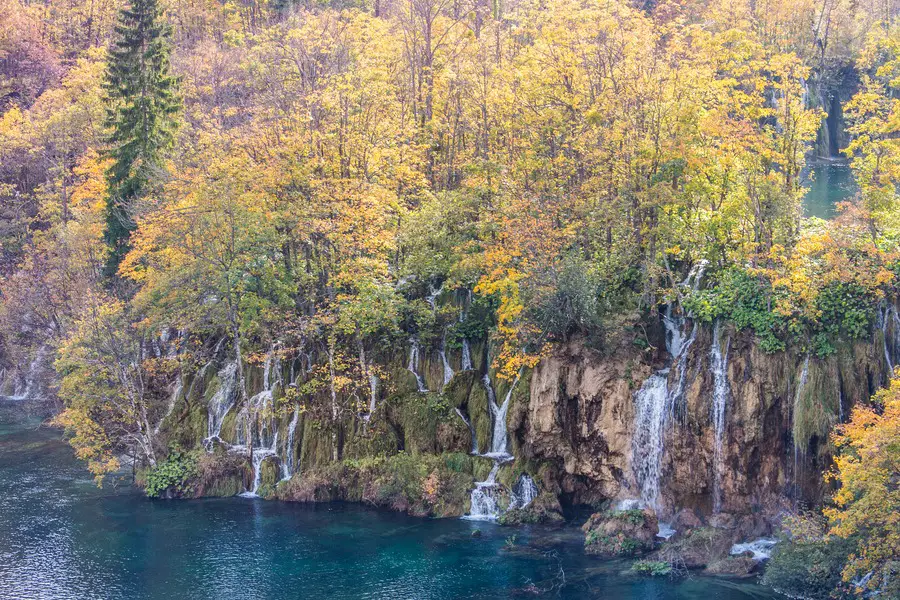 Plitvice Lake is located about halfway between Split and Zagreb and took us around 2.5hrs in the car. Made for a great day trip.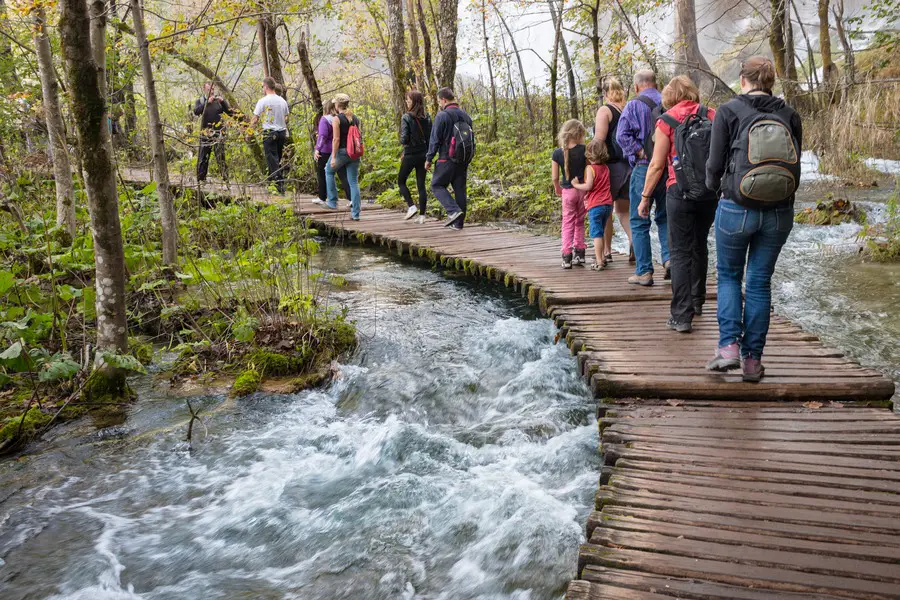 Rent a Luxury Yacht, Split
Along the eastern coast of the Adriatic Sea which belongs mostly to the Republic of Croatia, there are more than 1000 islands. I managed to visit 3. Brac, and Hvar.
Brac island is located off the coast of Split, Croatia. This island covers only 396 square kilometers, relatively small to us, but the largest island in Dalmatia.
Hvar island is a Croatian island in the Adriatic Sea, located off the Dalmatian coast, lying between the islands of Brač, Vis, and Korčula. It wouldn't be a yacht tour without a visit to Hvar town.
Also, consider a stop at "Lover's Island" or Galešnjak Island. At just 164 feet wide at its widest point, this heart-shaped isle serves as the best place for Valentine's Day boat rides and spectacular aerial views.
While you may consider a ferry to these islands, nothing is better than exploring these islands and the Adriatic Sea on a luxury yacht.
Renting a luxury yacht in Croatia is almost as common as hiring a car. It's the perfect way to see the hundreds of islands in a group or with your family. On a day trip or a week-long trip.
Croatia has more than 4,800 yachts available for charter. And you can find a list of "award-winning" yachts, recommended by industry experts here. This list provides an overview of Croatia's top charter yachts in terms of quality, value, and performance.

Game of Thrones Tour, Dubrovnik
You can't go to Croatia without doing the best Game of Thrones tour in the old town of Dubrovnik. You'll get to wander the Walls of Dubrovnik and meander through Fort Lovrijenac which was used for scenes in King's Landing and the Red Keep. Dubrovnik's old town is often referred to as 'Kings Landing' these days.
From the fortress city wall, you can see Lokrum island, which is used for scenes set in Qarth.
The fortress itself was used for many scenes, including King Joffrey's name day. And from there you can see the Minceta Tower, which was where Daenerys entered the House of the Undying.
The rest you'll have to find out for yourself…
If the Game of Thrones tour is not enough there are plenty of other movie places to visit on a Croatia tour. Head to 4th season filming locations such as Diocletian's Palace in Split, Klis Fortress north of Split, Perun quarry east of Split, Mosor mountain, and Baška Voda further south. The best thing is you'll find plenty of these places on the UNESCO World Heritage Site list.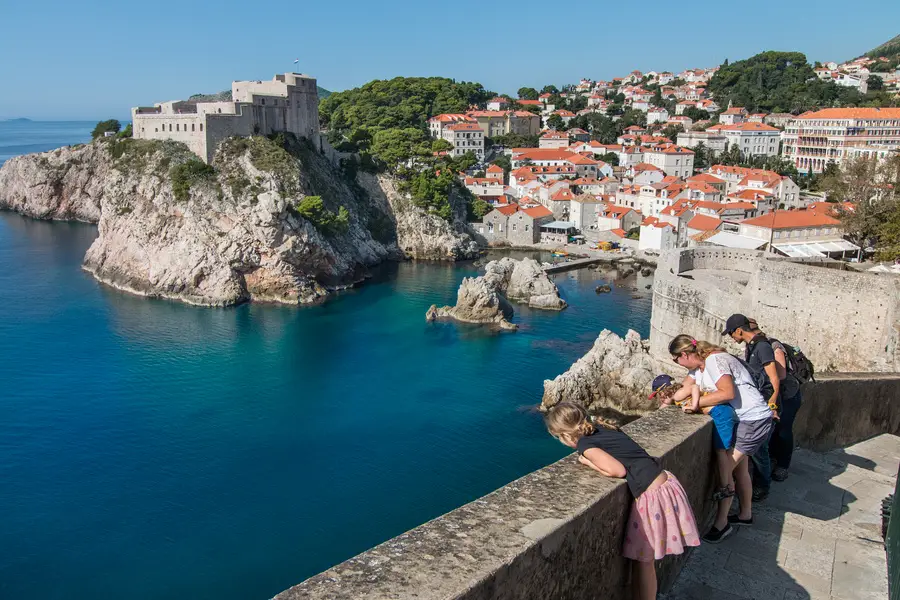 If you have plans to head to Europe soon, make sure Croatia is on your list, and don't forget to make these three experiences your top priority.
LOOK HOW EASY IT IS TO PIN THIS!
FOMO - do you have it?  Well there is no need to Fear On Missing Out here at Explore With Erin. Sign up to receive updates directly to your in box. I won't spam you, but I do promise a whole lot of awesomeness. What are you waiting for? Join Me!