There's a lot of parenting advice out there for mums of toddlers, but one thing our Travel Tips highlight is the importance of family travel. That's because traveling helps young children be more empathetic and resilient, and even shapes linguistic abilities. 
According to global education specialist Dr. Robin Hancock, it can also help kids become more creative, open, and less cautious of unfamiliar scenarios. Plus, travel can boost children's immune system, heart functions, and bone health.
Still, no matter how numerous these advantages may be, it can't be denied that traveling with toddlers is no easy feat. But with some patience, planning, and the right essentials, it's definitely possible. Here are some of the most important things to bring when traveling with toddlers.
A baby carrier
As a traveling mum, carriers are your best friend. They let you move with ease and keep your hands free, allowing you to participate in various activities even with a child in tow. In addition to this, carriers can also keep well-meaning strangers (who can't get enough of your toddler's cuteness) from touching your tyke. After all, it's a lot harder to get to an adorable child that's strapped on the parent's chest than one that's in a pram.
Since most carriers on the market already go through a variety of safety checks and processes, choosing the best one usually comes down to the toddler's comfort and your own lifestyle, budget, and body type. The Tula baby carriers featured on Healthline are a good choice if you are traveling with a kid that is two to three years old. Made with cotton, this soft-structured carrier adjusts to fit a variety of body shapes and protects the parent's back with good ergonomic support and padding.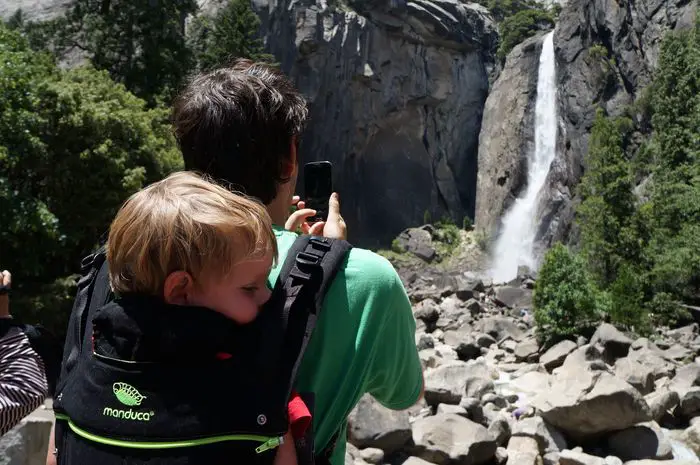 A toddler travel bed
For those of you who don't fancy the idea of having your toddler sleep in an unfamiliar cot or bed, bringing a toddler travel bed would be a great idea. With a toddler travel bed, mums like you can ensure that traveling doesn't get in the way of your youngster's sleeping schedule. During long holidays, portable and lightweight beds like these can also help kids adjust to traveling.
Toddler travel beds come in all shapes and sizes. There are PeaPod travel beds that let toddlers have a taste of glamping. Lightweight ones like the BumpZZZ Travel Bed by Leachco can weigh as few as 2.7 kilograms and can be folded over and be used as a toddler lounge chair during the day. At night, it can be laid flat and extended.
A Stroller
If you are visiting a city where walking is the primary mode of transportation, it would be in your best interest to bring a stroller with you. That's because a good stroller can spell the difference between a nice afternoon nap for your toddler while you go and an angry tot asking to be carried while you suffer from back pain, so it's worth investing in a good travel stroller as well.
A key thing to look out for in a pram, as highlighted by the pushchairs on iCandy, is comfort regardless of the terrain. Whether you're exploring a new city or basking in nature landscapes, your stroller should be lightweight enough to be convenient to bring, but sturdy enough to ensure your little one doesn't get jostled around as you go. Keep an eye out for useful accessories like parasols and baskets to make your trip that much smoother, too.
It would also be a good idea to check airport regulations for strollers. In most airports, models that weigh over 9 kilograms must be checked in — which means you'll have to go through the entire travel process with your toddler and all your bags without it!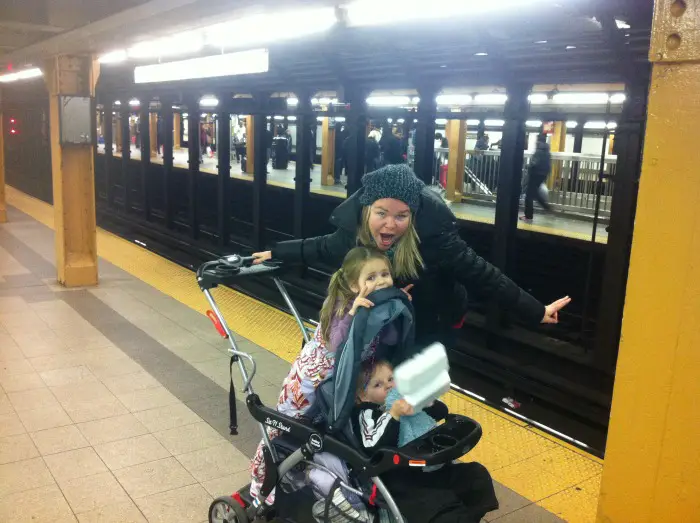 Going on family holidays, especially with a toddler, can be pretty challenging. But anyone who's taken their toddler to see the world would know how fulfilling it can be.
Do you have any tricks or stories you'd like to share? Let us know in the comments below!
FOMO - do you have it?  Well there is no need to Fear On Missing Out here at Explore With Erin. Sign up to receive updates directly to your in box. I won't spam you, but I do promise a whole lot of awesomeness. What are you waiting for? Join Me!