It's my fault. I had stars in my eyes. I hadn't done much research into Dubrovnik. All I knew is I had to do the best Game of Thrones tour.
My Aussie friends, Hai, and Jessica from Notes of Nomads were staying nearby in Podstrana and, when I invited them for a weekend break in Dubrovnik, they were delighted to come along for the road trip.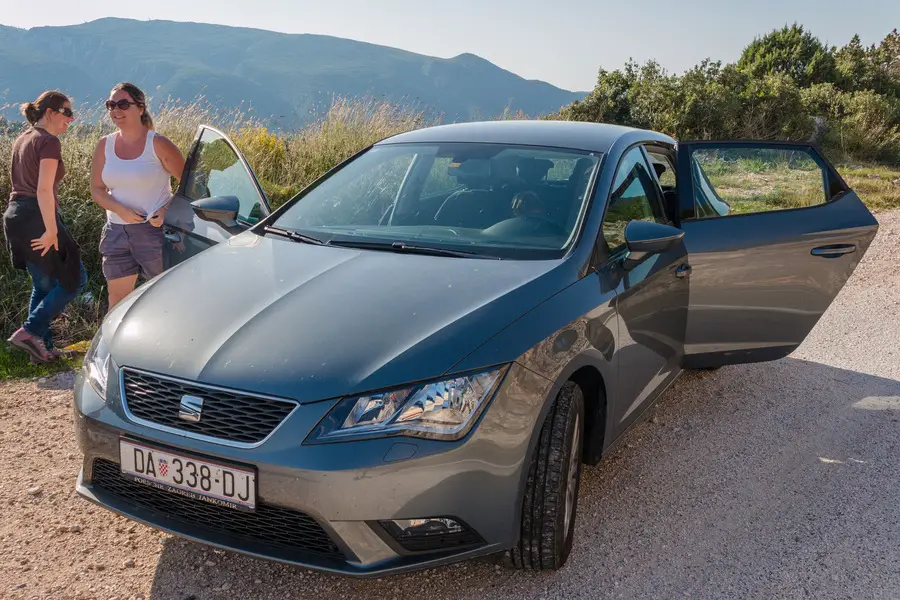 It wasn't a long trip, about 3-and-a-bit hours. On glancing at the map I noticed we got pretty close to Bosnia and I thought that was pretty cool. However, there was one thing I knew and one thing I didn't:
I did know Dubrovnik was in Croatia.
I didn't know you must leave Croatia to get to Dubrovnik.
In fact, it was only during our drive that my friends mentioned something about passports that I discovered there was more than getting close to Bosnia.
"Wait, what," I exclaimed, "what do you mean passports?"
"We are going through border control to get into Bosnia."
"We will need our passports?
"Of course. We have ours."
I carefully considered this and dumbfounded said, "I had no idea! I didn't bring our passports, I thought we were staying in Croatia!"
It hadn't even occurred to me we would need our passports to cross the borders. After the last few months of travelling within the Schengen area in Europe, the idea of passports was almost forgotten. A thing of the past.
The next 10 minutes to the border I started to chew my nails. What was going to happen when I tried to get in and out of Bosnia without my passport? I might need an expedited passport renewal.
Had I just driven 3 hours for nothing? I didn't want to turn around and go back to Split, grab our passports and drive all the way back, wasting 6 hours in the car!
I told my self not to worry about it. After all, worry is wasted energy for something that might never happen. But I was tense and nervous.
The ominous blue painted border crossing loomed ahead and I wiped sweat from my brow. Jessica and Hai weren't wrong; we had to cross into Bosnia.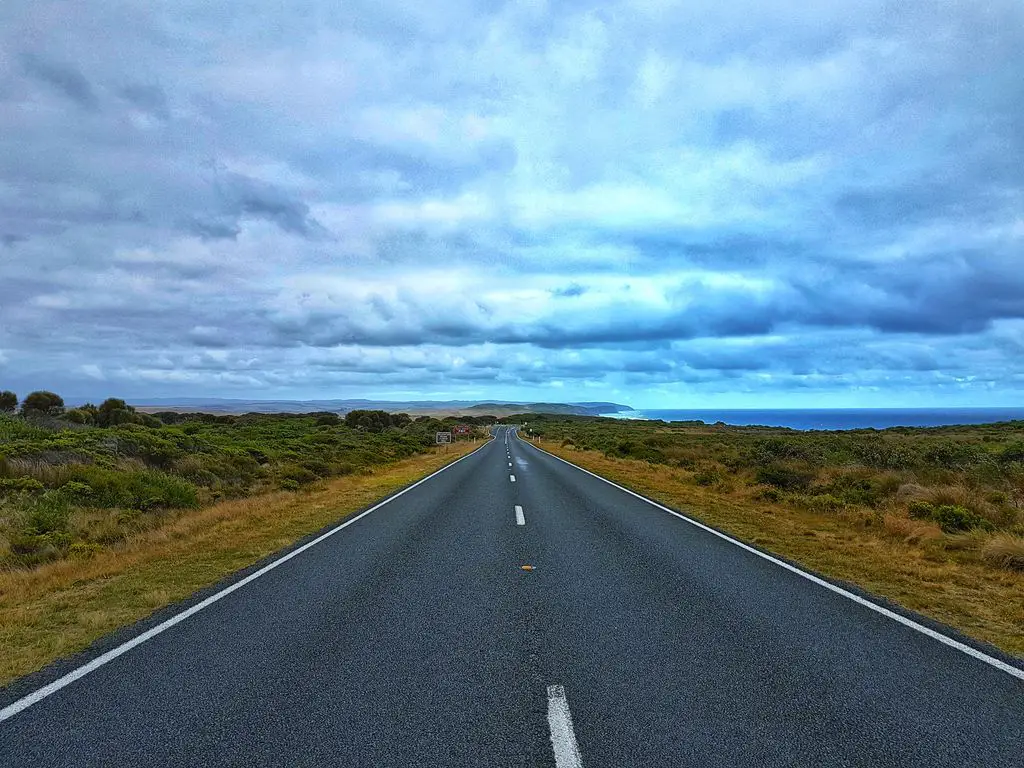 I drove the car slowly to the window, told my daughter to smile and say "hi" from the back window and lowered my window. I took a deep breath and put on my most dazzling smile and in my Australian accent grinned, "G'day mate."
"Passport, please."
"So, I don't have my passport."
"Yes, passport please," he replied.
"I know… It's just… I don't have it here with me."
He looked like he was trying not to roll his eyes like he had heard this line one thousand times before, "Where are you going?"
"I just want to get to Dubrovnik. My passport is in Split. It's just a holiday. I didn't realise I had to bring our passports." The words were stumbling out of me faster than I am sure he could understand them.
"Where are you from?"
"Australia."
"All of you?"
"Yes," I replied.
And just like that, he tilted his head, "okay, go on."
I started the car and drove off quickly in case he changed his mind.
We were exuberant and there was a jubilant cheer for joy, until I cried in dismay, "what if they don't let us back into Croatia? Our passports are in Croatia and now we are stuck in Bosnia!"
It was a short journey since Bosnia merely owns this small strip of land for the strategic coastline access. But it was a tense journey.
The next border crossing materialized on the horizon out of nowhere, like a daunting mirage in the desert.
As I arrived at the passport window I squeaked, "Hi!"
"Go ahead," the policeman stoutly said without a second glance and waved us through.
What?! No questions asked and we were back in Croatia. Thank God!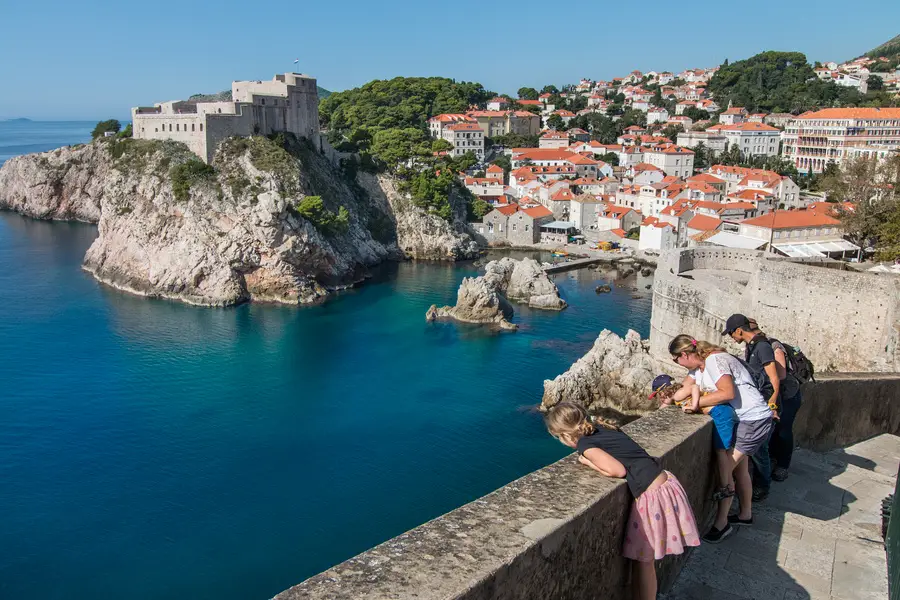 2 days later as I sat chatting to an American couple at our hotel pool I realised it wasn't my Australian accent or my dazzling smile that got us through. It seemed pretty obvious that quite a number of people were let through, including my new American friends.
Our journey home was easier than the initial trip. A simple "hello" and we were waved into Bosnia, no questions asked. This time we decided to stop for lunch at a roadside restaurant. The food was excellent and the meals cheap.
After lunch, we passed back into Croatia no questions asked. Literally. I wound my window down at the border crossing and the policeman lifted the boom gate before I could even utter a word.
So what does it mean? That perhaps my title is misleading and you don't need a passport to get from Split to Dubrovnik after all. Either way, I should think the safe side might be more conducive to an enjoyable worry-free journey and I'd suggest you bring your passport.
Check other ways to get from Dubrovnik to Split.
LOOK HOW EASY IT IS TO PIN THIS!
Accommodation in Dubrovnik
Travelocity has over 659 properties in Dubrovnik including hotels, apartments, and hostels. You get free cancellation on most rooms and the best price guaranteed. Click here to start your vacation! 
Take other tours in Dubrovnik
Want to take an organised tour of Dubrovnik? Then I recommend these ones through Viator.
Rent a Car in Dubrovnik
We love RentalCars.com because they have the best car rental prices – Guaranteed. Try it. 
FOMO - do you have it?  Well there is no need to Fear On Missing Out here at Explore With Erin. Sign up to receive updates directly to your in box. I won't spam you, but I do promise a whole lot of awesomeness. What are you waiting for? Join Me!