Barbados is on any holidaymaker's favourite place to escape to and, while there is plenty of well-mapped tourist activities to do, there's nothing like finding somewhere just a little off the beaten track.
Whether this is your first trip to the island or you're a fan of absolutely everything that the Caribbean has to offer, check out some tips for secret Barbados you shouldn't miss.
Have a Horsey Day Out
Horse lovers, it's time to rejoice; Barbados has just about the perfect day in store for you. If you can drag yourself out of bed early enough, then make your way down to Pebble Bay just before sunrise (usually around 6:30 am). Here you'll find the grooms from the racecourse stables taking the racehorses for their morning swim.
Some of the horses are more content in the shallows, just up to their bellies, whilst others are happy to head out for a proper swim around the boats. Whichever horses you happen to catch on the day, it is a spectacular sight to behold, especially in the beautiful early morning light.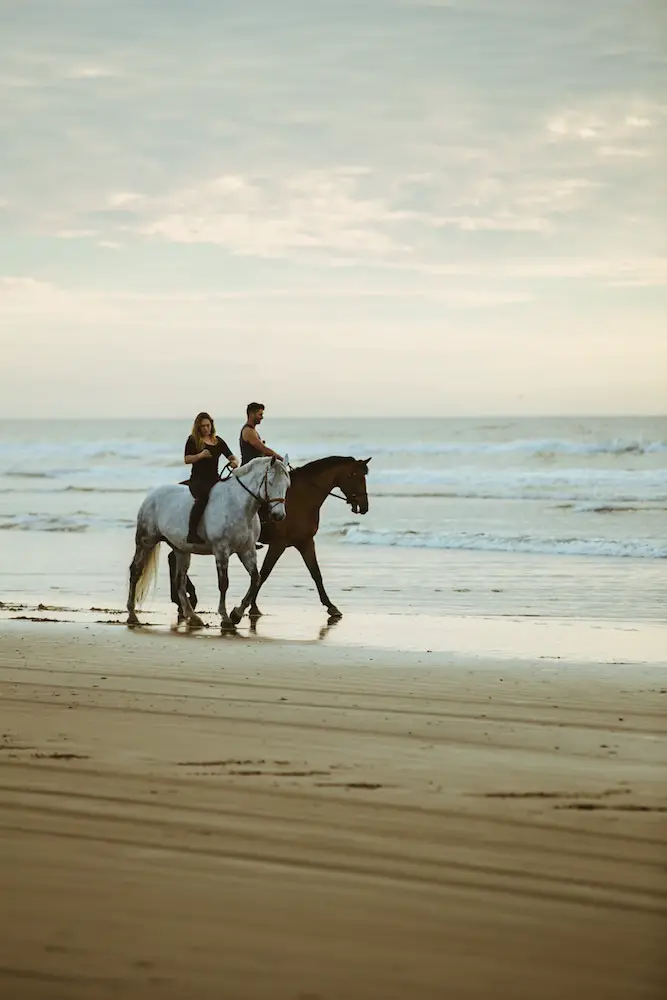 If you have still not had your fill of horseplay then come back to the racecourse just across the road for one of their race meetings. The course is small here, so it's easy to make your way from the grandstand down to the tote below where you can place your bets.
The only downside is that this racecourse is entirely tote betting, so you're likely to get better odds online. If you're new to betting on the horses then most websites offer statistics and tips on the horses, as well as offering free bets for new customers. Get yourself organised and find a site with a deal to enjoy a day of free betting at Garrison Savannah.
Visit the PEG Farm & Cafe
When it comes to travelling around the island, many visitors tend to stick to the coast roads and it's not hard to see why – they are beautiful. However, right in the centre of the island on the Easy Hall Plantation in St. Joseph, you'll stumble across one of the most beautiful farms.
Like something straight out of a bit of clever free-range advertising, Paul Borne, owner of PEG Farm, has created a thriving biodiverse atmosphere here.
When he acquired the land it was entirely sugarcane which, although profitable, was a total monoculture, making it difficult for native wildlife to thrive. With a happier, healthier future for humans, animals and the environment in mind Paul has created a farm that's truly as it should be.
Early risers should book themselves in for a sunrise tour which explores the grounds of the farm and gives plenty of in-depth information on holistic farming. Those who prefer to sleep in should at the very least enjoy a lunch in the farm cafe, a beautiful stilted building that sits above the rolling hills.
Butterflies, hummingbirds and bees make themselves busy in the borders below and you can see your lunch being harvested by hand before your eyes. The menu is entirely sourced from the farm and the freshness of the produce really shows. Stop by the shop and pick yourself up some farm fresh vegetables, or some eggs from the happiest chickens on the island!
Snorkel at Moon Town
There are plenty of travellers who have swum with turtles on organised tours, but it takes some long term travel dedication to find spots where you can swim with them entirely on your own. Luckily, one such traveller is writing this article and can say that there's a semi-hidden section of beach where your chances of seeing turtles is pretty good.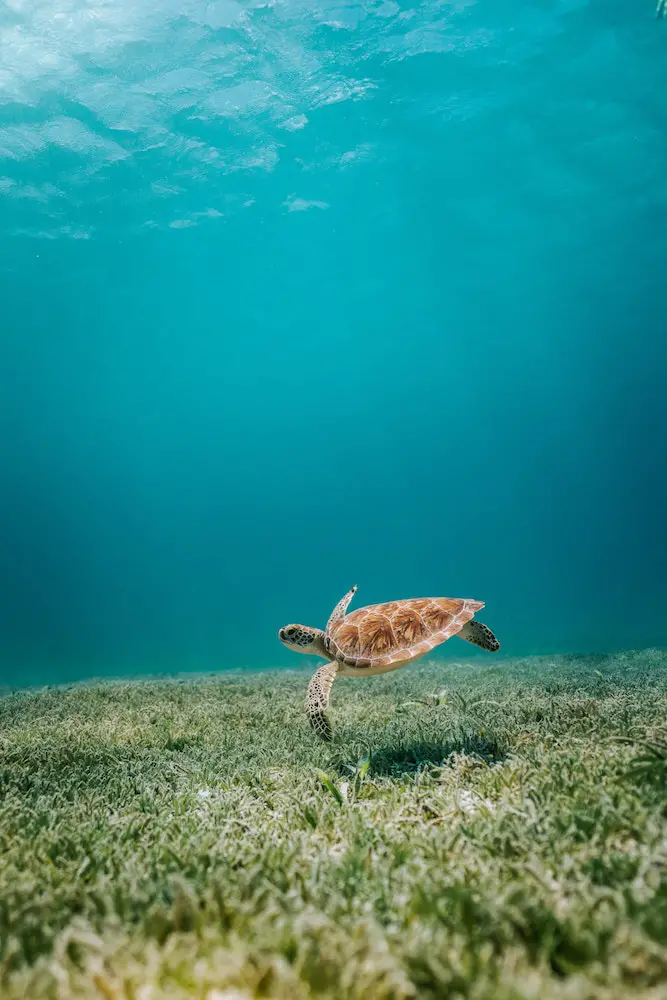 Travelling from Moontown on the main road, look for a gravel opening onto a beach – it'll be just before the new Port Ferdinand Luxury Resort. Once you've found it, you'll see a couple of boats up on the beach and a small over-the-water jetty, heading out to sea. This place is a favourite with locals but is pretty quiet during the week.
If you head into the water and swim along the coast northwards (staying only in perhaps 4ft deep water), you're in prime turtle territory. The rocks along this part of the coast keep a lot of swimmers out but are a great place for seaweed to grow; a turtle's dream. Be patient, keep your eyes peeled and prepare yourself for one of the most magical experiences of a lifetime.
FOMO - do you have it?  Well there is no need to Fear On Missing Out here at Explore With Erin. Sign up to receive updates directly to your in box. I won't spam you, but I do promise a whole lot of awesomeness. What are you waiting for? Join Me!