The best part of any holiday has to be food. Eating. And Bali is going to tickle your taste buds. Not only is Indonesian food some of the most delicious and flavoursome food in the world, but Ubud is home to some pretty incredible restaurants. And these are some of my most favourite places to eat in Ubud.
You've read about where to stay.
You've read about what to do.
So let's get down to the delicious restaurants that will have you booking that sale fare to Bali.
Bon appetite!
My favourite Mexican in all the world. Every time I go back the service is on point, the food is just as delicious and the mint and orange slushie is always the perfect cold drink for the humid, dirty days.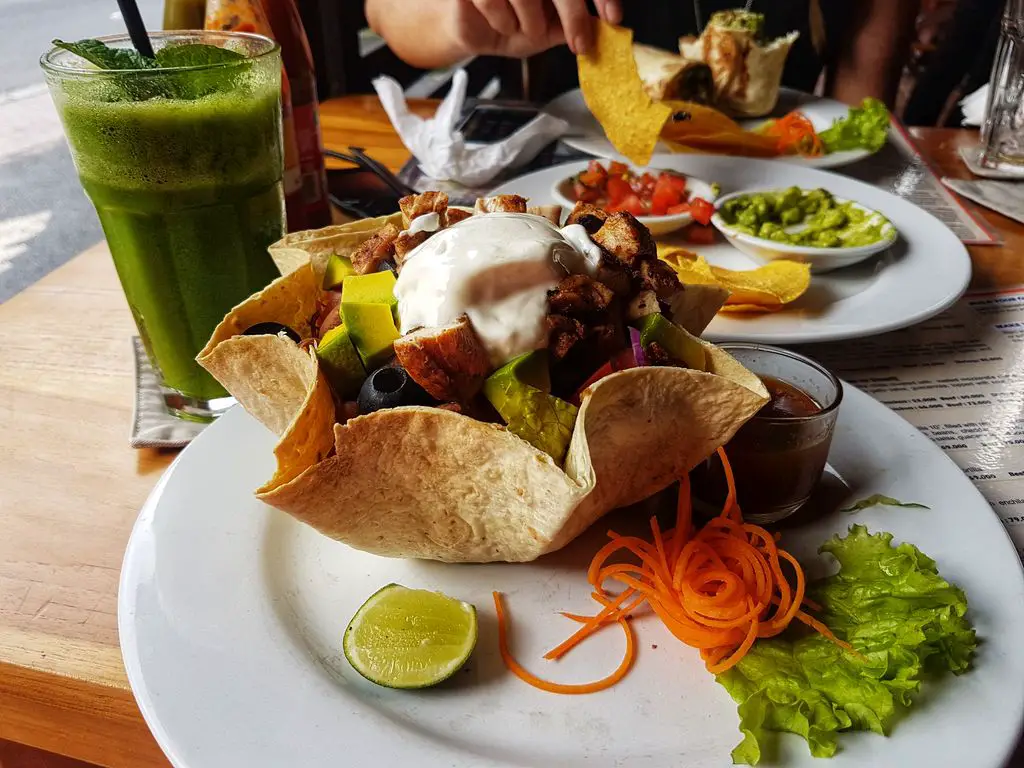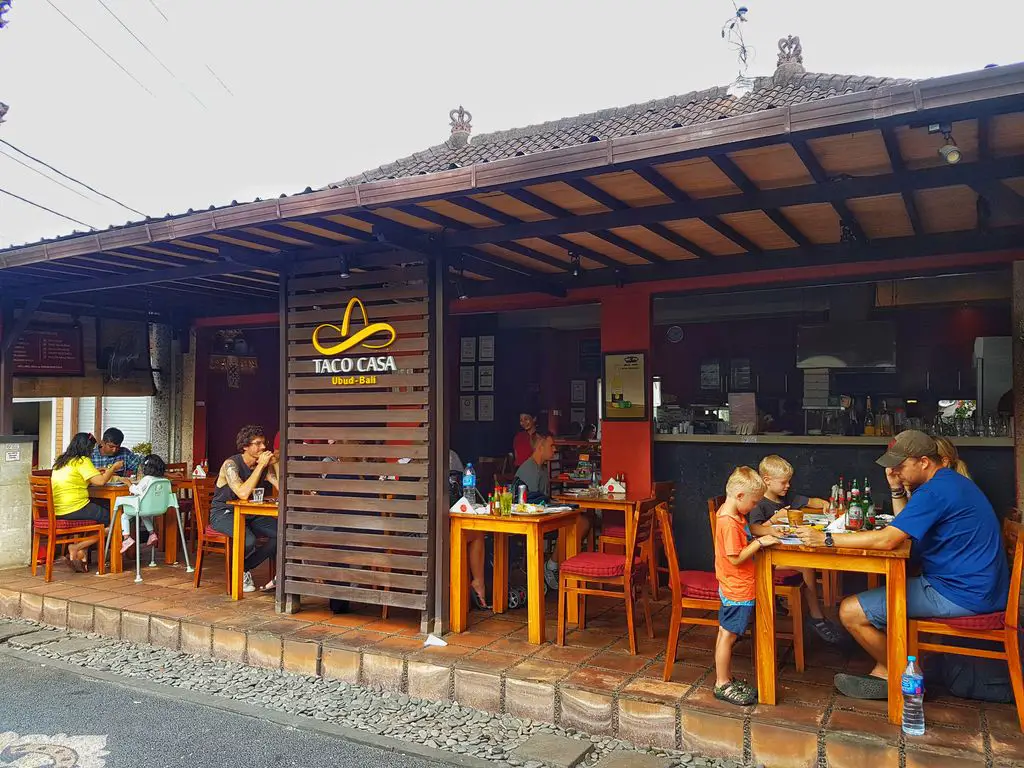 Amazing views and the best breakfast burritos. You can work from here all day with the free Wi-Fi. Their new renovated location is stunning with a wonderful wooden hobbit door and a fireman pole to slide down.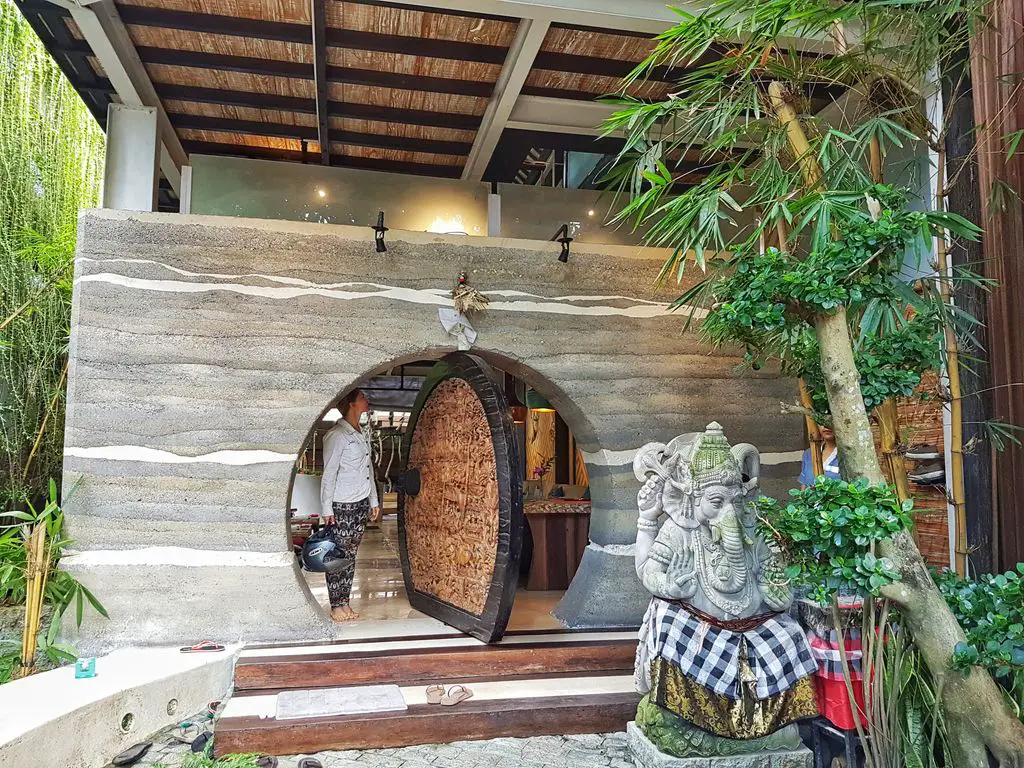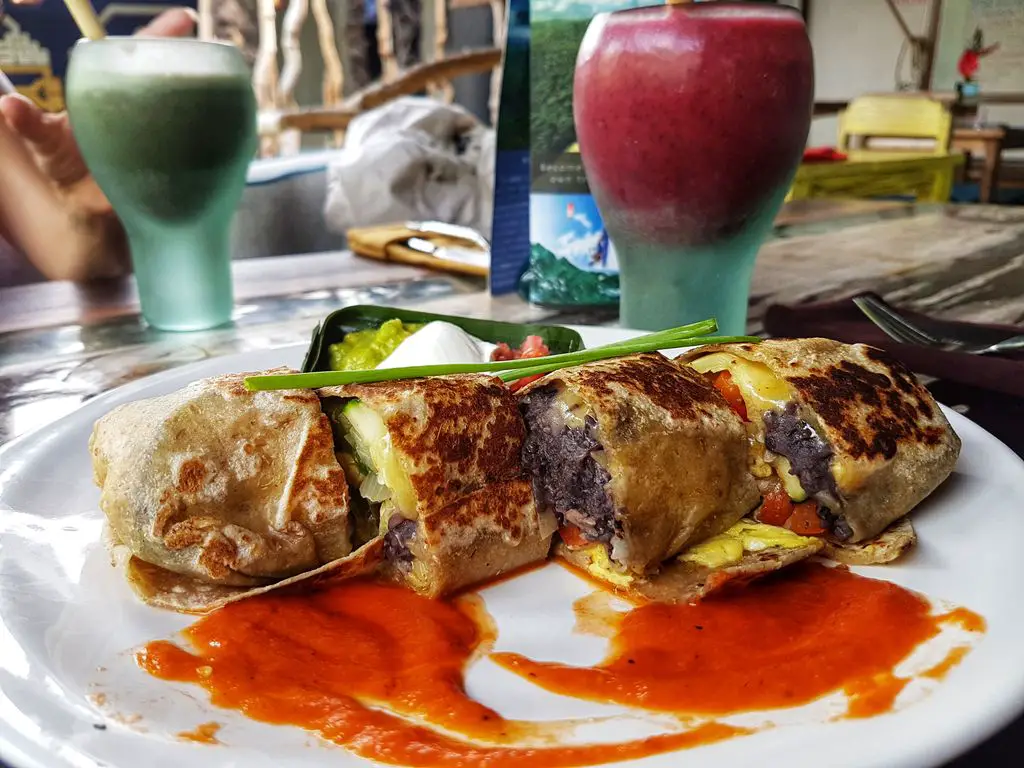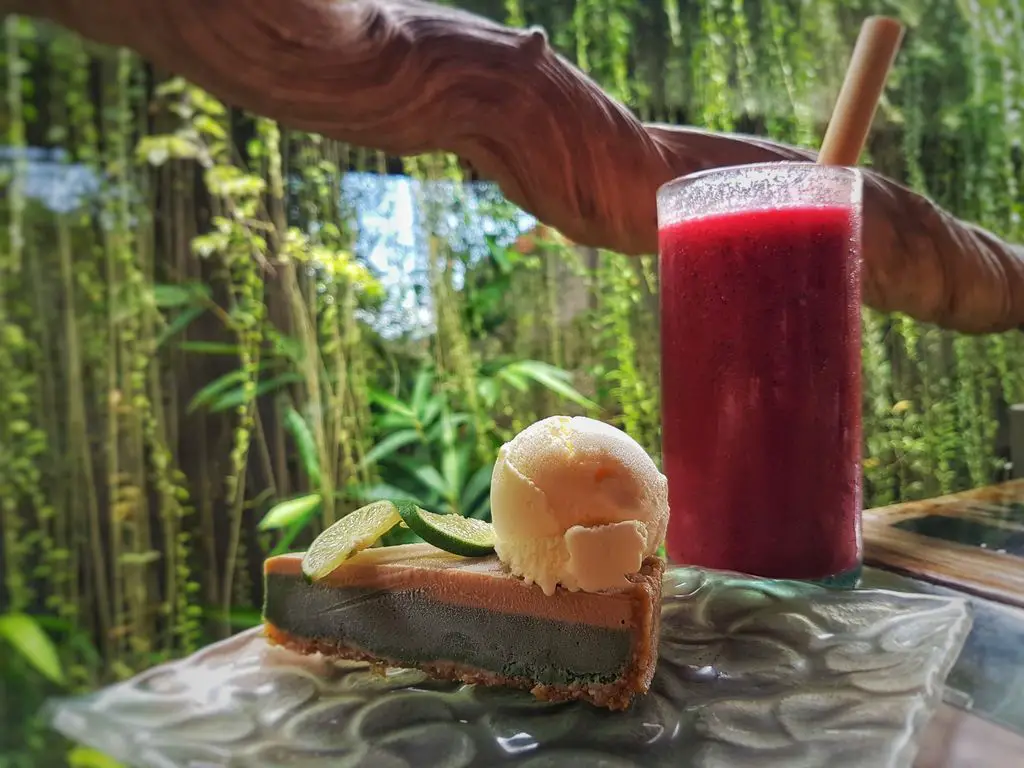 Easily the best ice cream in Ubud and made with fresh ingredients. The ice cream is homemade by an Italian who knows precisely what he is doing and better yet it was super close to our Villa Melati.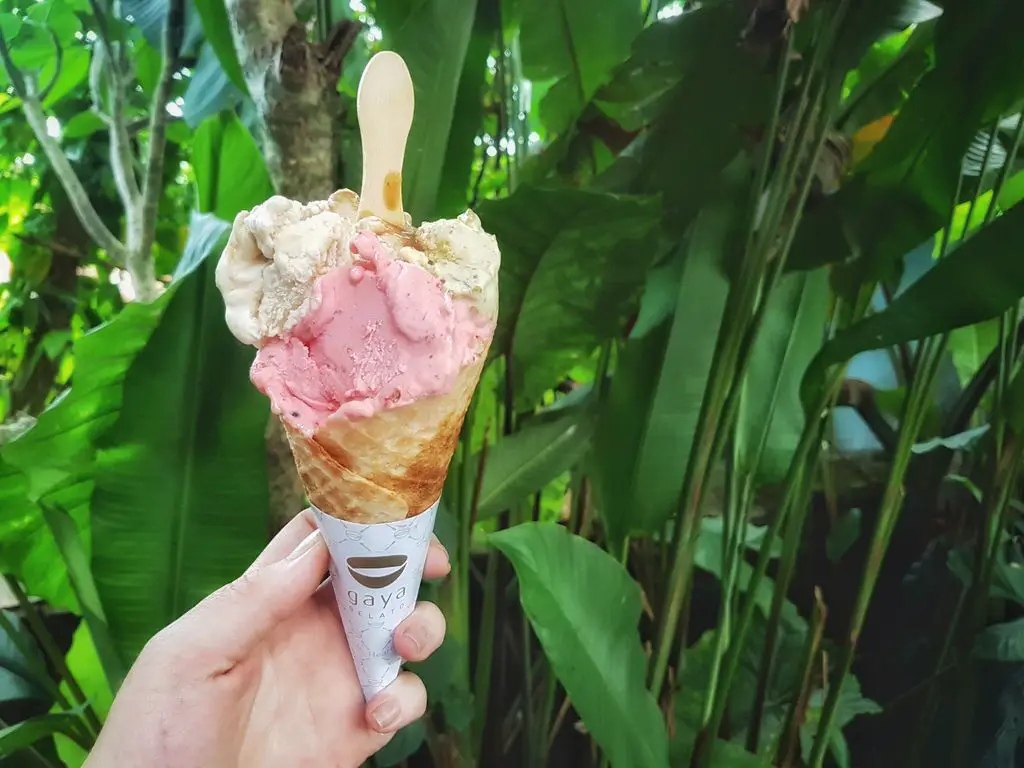 Got a special occasion you need to celebrate? Then nothing beats the 100 Candle Dinner at Swept Away Restaurant. We were offered a private table right on the Ayung river lined with 100 candles and an abundance of flower petals. The 6-course menu was incredibly delicate and delicious. The staff were attentive, the romance thick. Highly recommend a night at Samaya.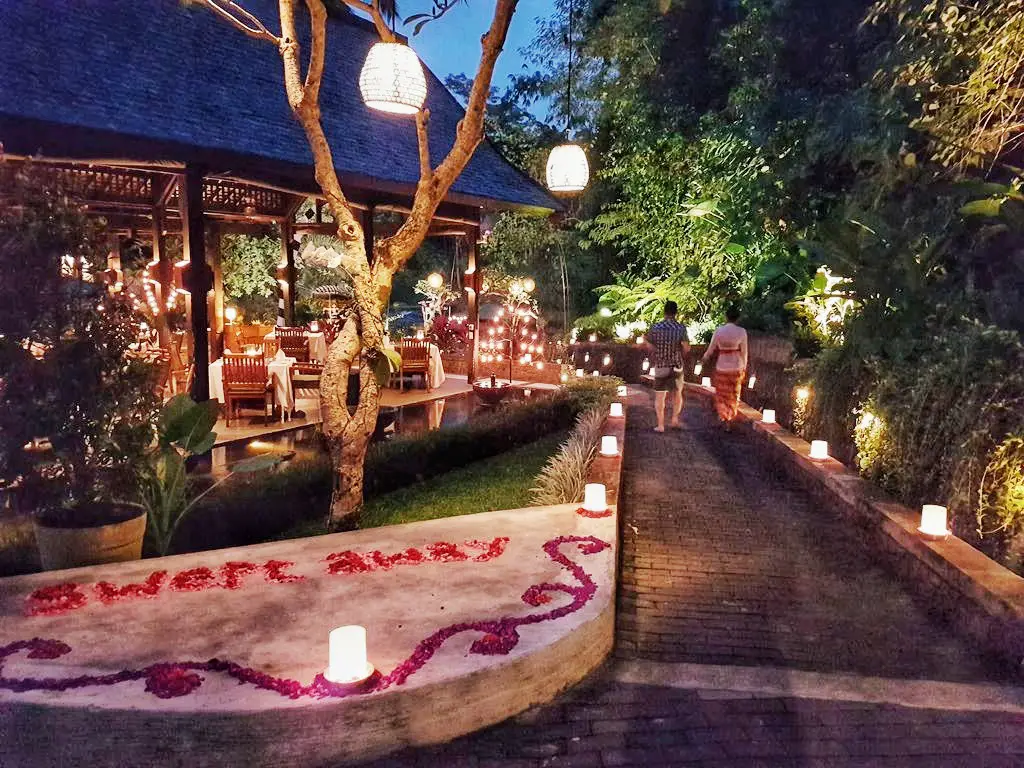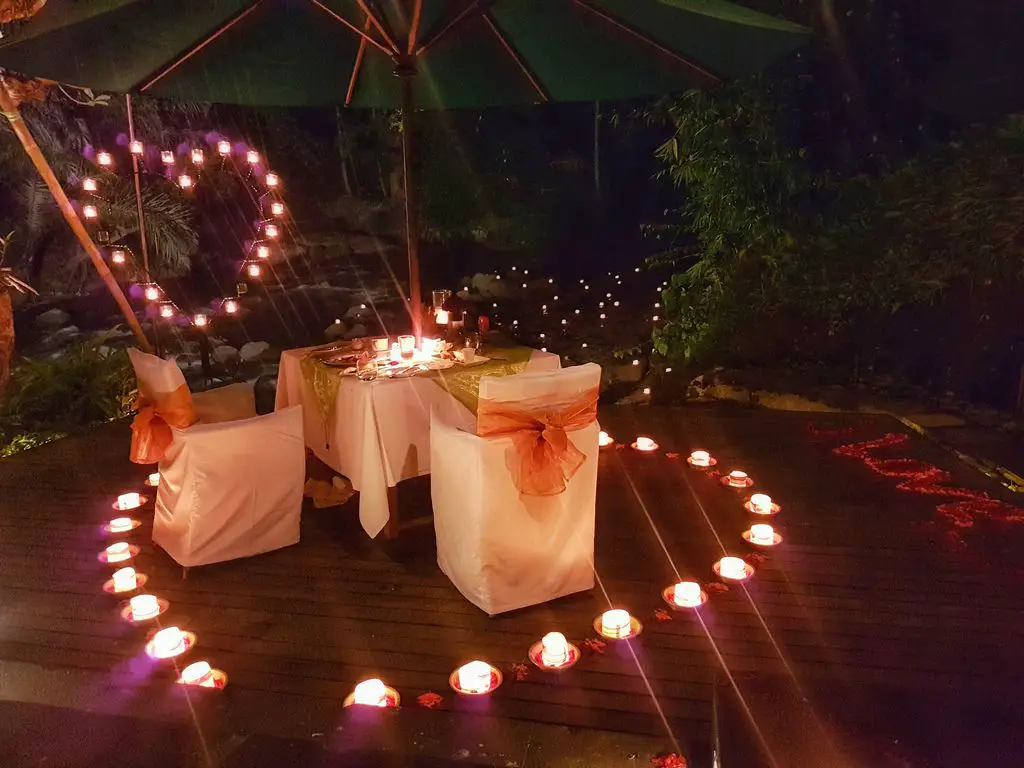 This fancy place overlooks a scenic bridge, jungle, and river. If you are looking for something more upmarket or hanging out for a juicy steak, this is the place for you.
Owned and operated by a true German the schnitzels here were better than some of those I tried in Austria. Only AUD$6.50,. P.s. the kids will love the sausage and mash potato.
Only a short walk down the road from our favourite place to stay in Penestanan, this refreshing salad bar offers a huge bowl of salad, chosen to suit your needs for just AUD$5. It's more expensive than most food in Ubud but healthy, raw, organic, vegan and delicious.
Seating is limited and usually packed out so call to book in advance. Must try their unique interpretation of chicken curry. Run by a French woman there is a blackboard menu. 2 mains, 3 drinks, 2 desserts set us back about AUD$17.
I enjoyed breakfast here once and the eggs benedict were spot on. I'd eat here again without a second thought.
A frequent weekend brunch spot, and popular with expats. Unfortunately, they can't cook eggs benedict particularly well, but the Mediterranean platter is delicious.
A stalwart in the Ubud food scene. Most of the produce is grown on the nearby organic farm and the serene views of the rice paddies are a fast track to relaxation. I wouldn't recommend for the food, but the experience. Vegetarian's dream come true. Gorgeous venue.
This place is as touristy as they come, but I keep coming back. Why? Because the venue is just luscious. The atmosphere is pleasant, the variety of food is impressive, and the staff is attentive. The little opening front is deceptive, as the restaurant goes back and back and back. It has normal seating, floor seating, lake seating, everything! The food is magnificent. A little pricey but the Nasi Goreng is still only $5.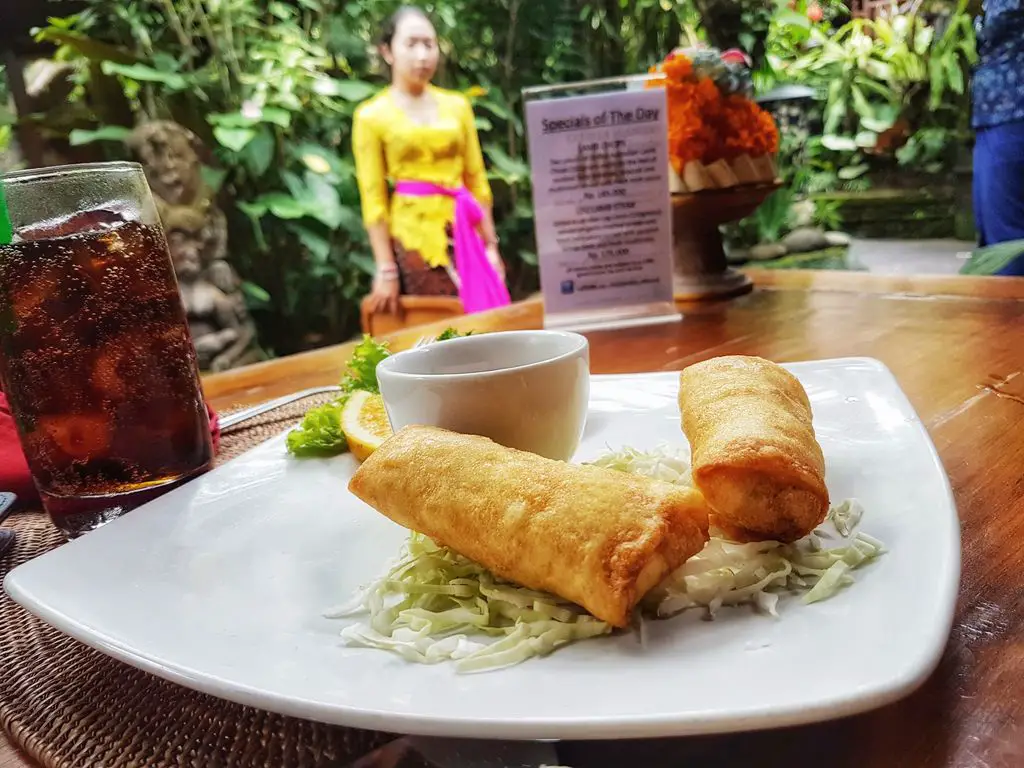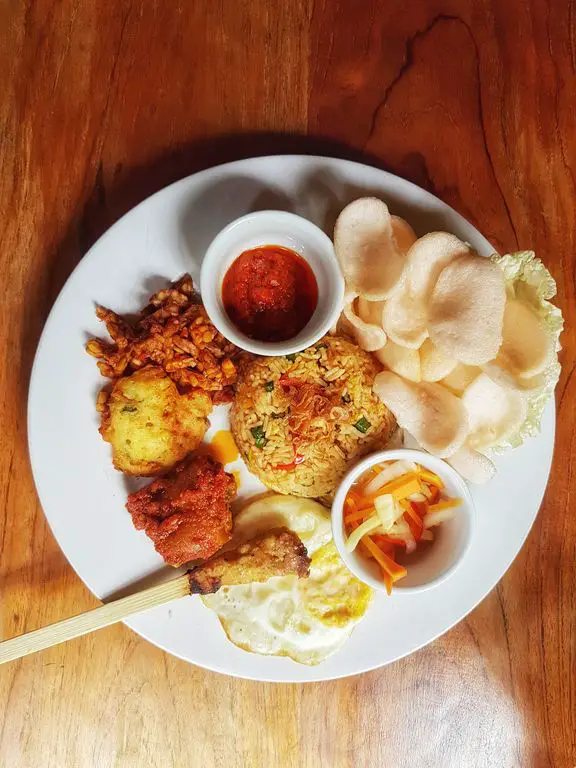 A hidden gem like Cafe Wayan. The front is deceiving and if you get past the tiled, bright entry foyer it goes back into the jungle. My duck was a little dry, but my best friend loved her fried chicken. Prices are not as Bali friendly, but certainly still better than Western.
This café sits on my favourite street in Penestanan, alongside the Dream Café. Head upstairs for floor seating and green jungle views. My favourite thing on the menu has to be banana fritters and vanilla ice cream, which I come back for regularly. And yes, that is sprinkled cheese on top, don't freak out.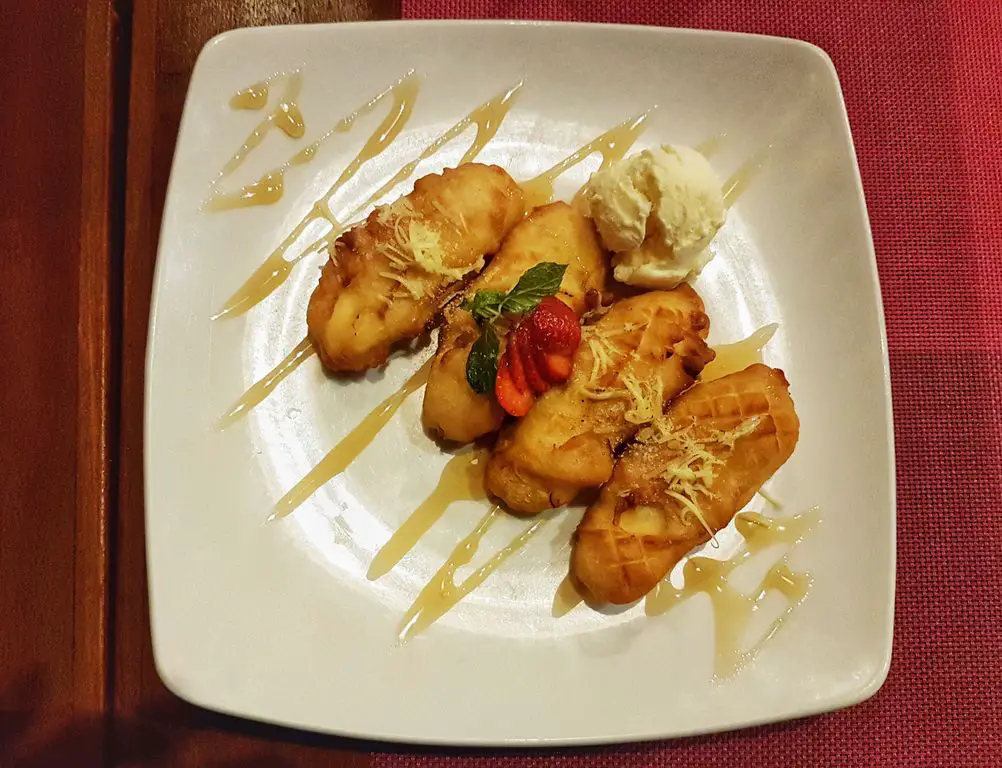 The chicken nuggets are real chicken in panko crumbs – definitely worth it when you are searching for chicken nuggets and chips for the kids. There's no McDonald's in Ubud – and why would you want to go with so many amazing restaurants to choose from?
Good Indonesian food. Conveniently located near Penestanan (northwest Ubud).
Delicious Indonesian restaurant overlooking rice paddies with great food. Prices are okay.
This place is a lot of fun on a Friday and Saturday night. But my best recommendation is to come for dessert.
For A Night In
Most of the above restaurants will deliver to your house. It's not tricky to find someone to deliver; the tricky part is describing where you live. If you do have easy-to-describe directions, then don't be afraid to spend a night in. To finish off 22 of my favourite places to eat in Ubud these 3 restaurants do great pizza delivery.
Great, cheap pizzas. For $9 you can order 2 large pizzas and 1 garlic bread – delivered. Don't forget to tip the driver a buck or two to really make his day.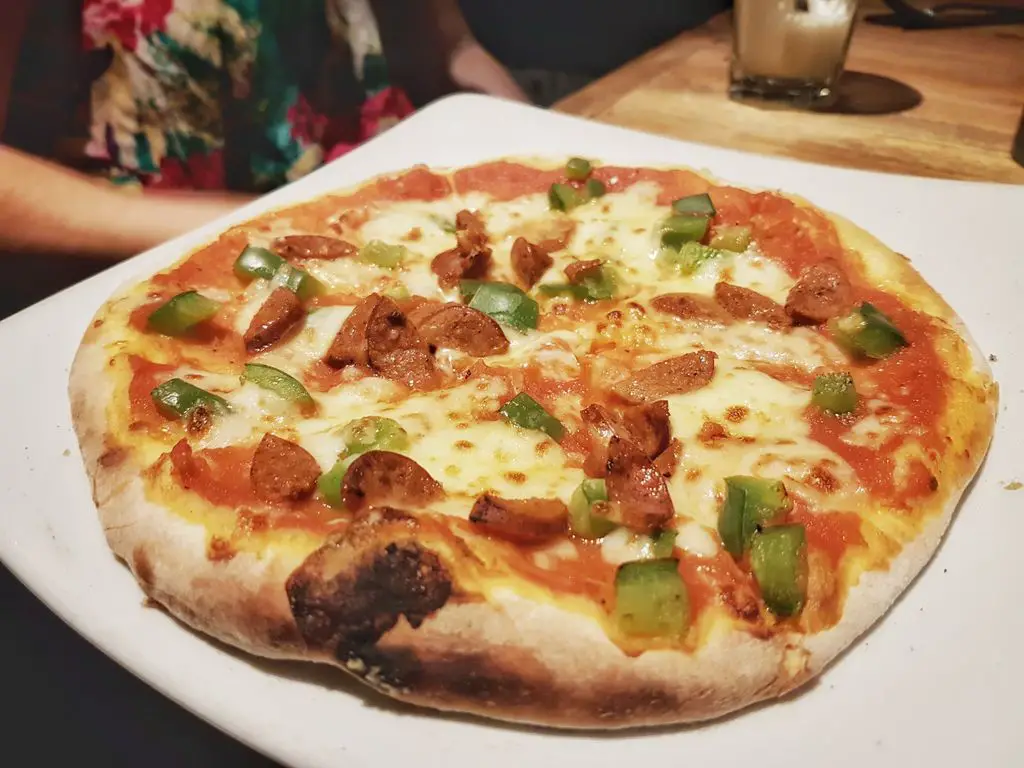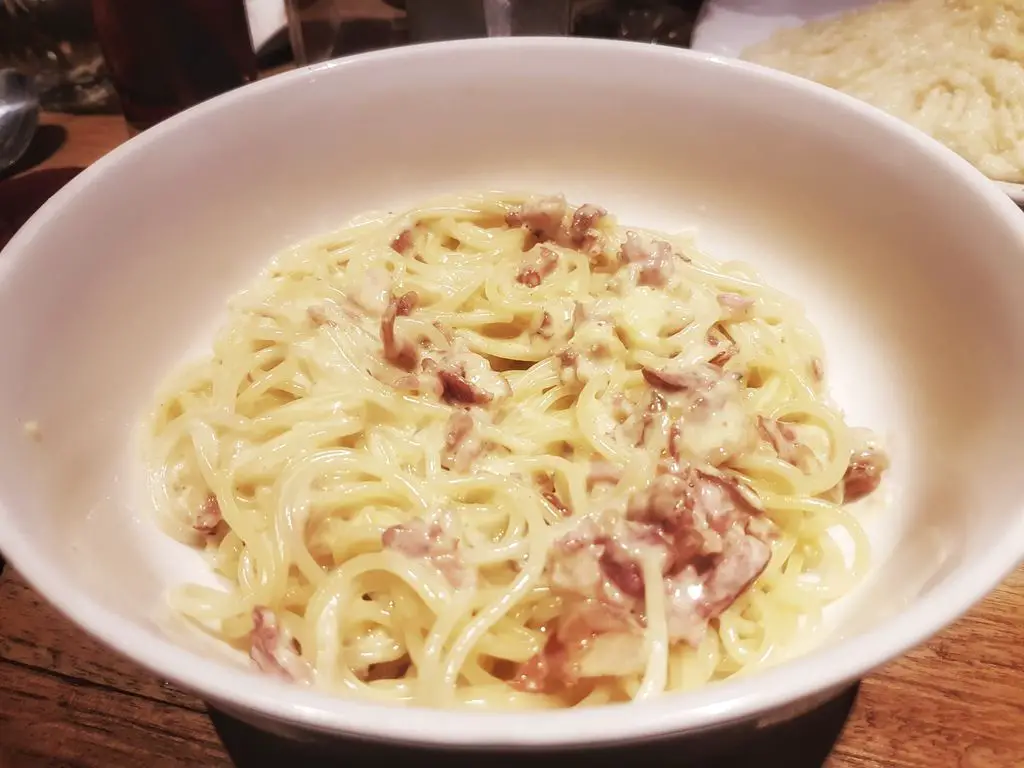 They have pizza, pasta, sandwiches and Indonesian food. They do the pizza and pasta better than they do the Indonesian food. The pizza is okay, but the pasta is very good. Pizza, pasta and garlic bread will set you back about $10 delivered. They also offer online ordering, which makes things a little less stressful then explaining the address via the phone.
Also has great pizza at a good price.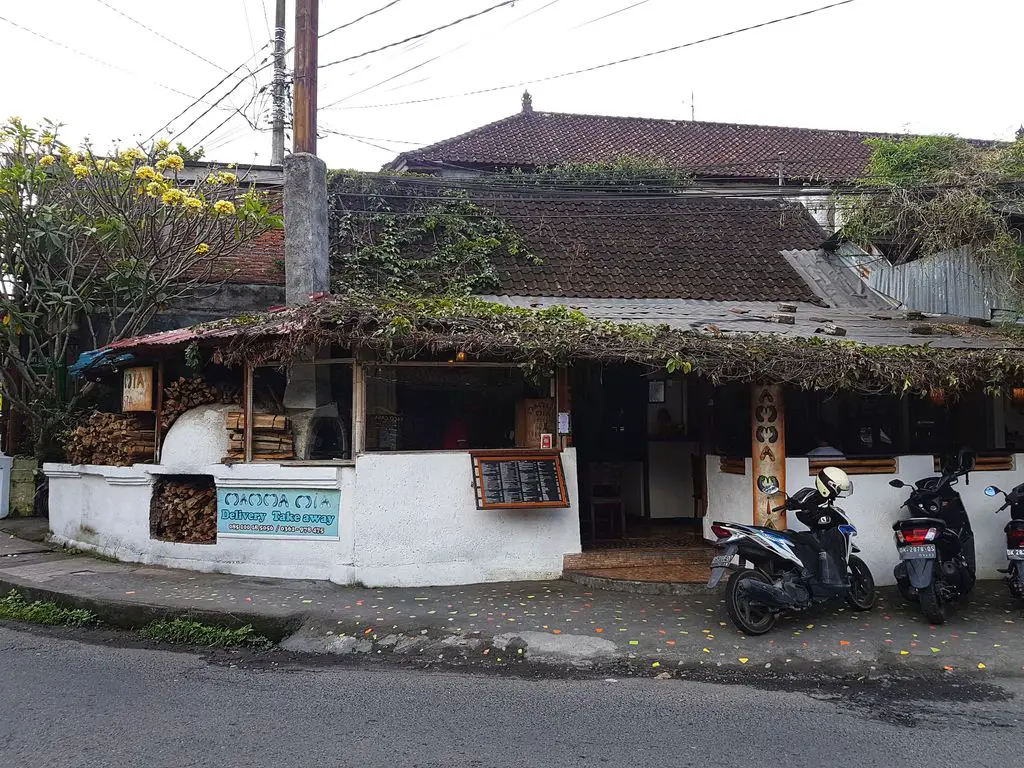 Something Different
Last on our list is Ubud's very own Cat Cafe. I wouldn't necessarily eat there, but the kids love going in and playing with all the cats. It's an experience.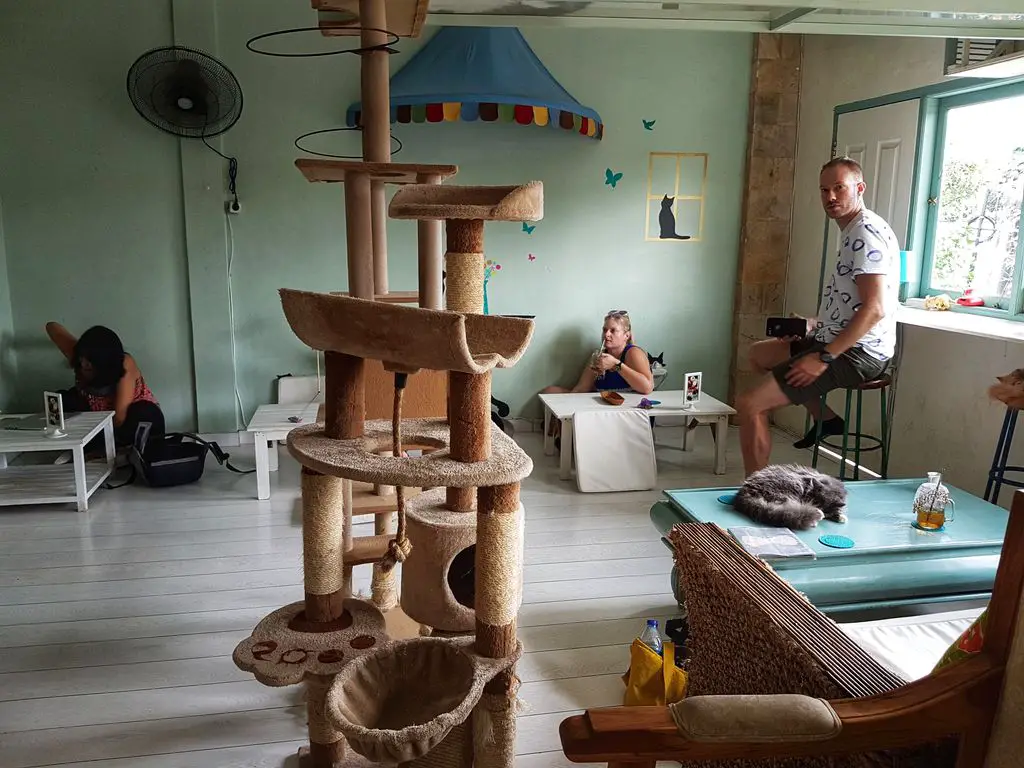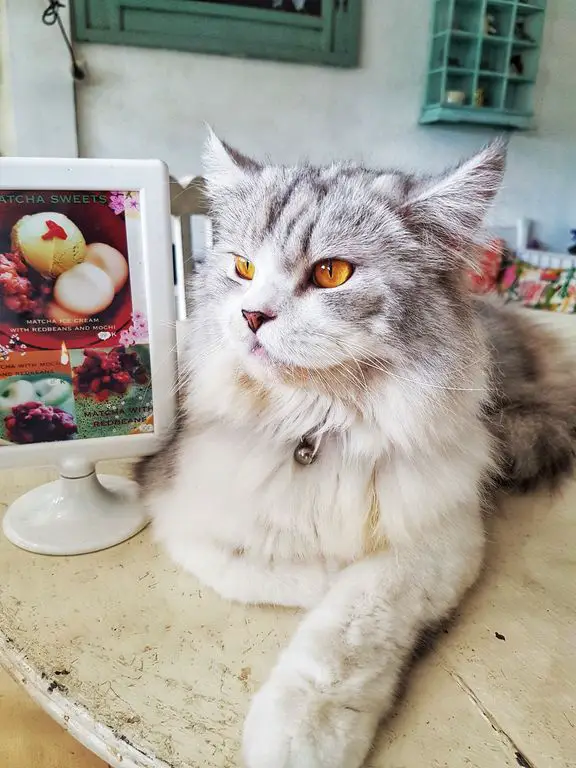 Where's McDonald's?
There is no McDonald's in Ubud. You can head out of town to Kuta for your Macca's fix. And why not try a side of rice. Comes wrapped up like a burger!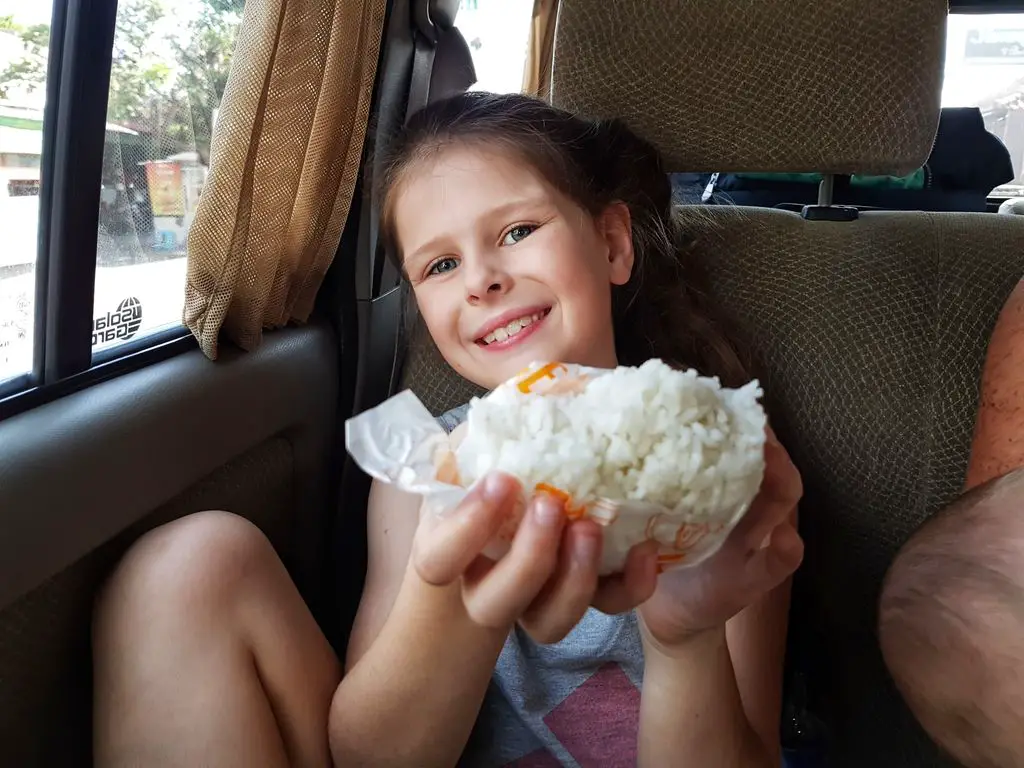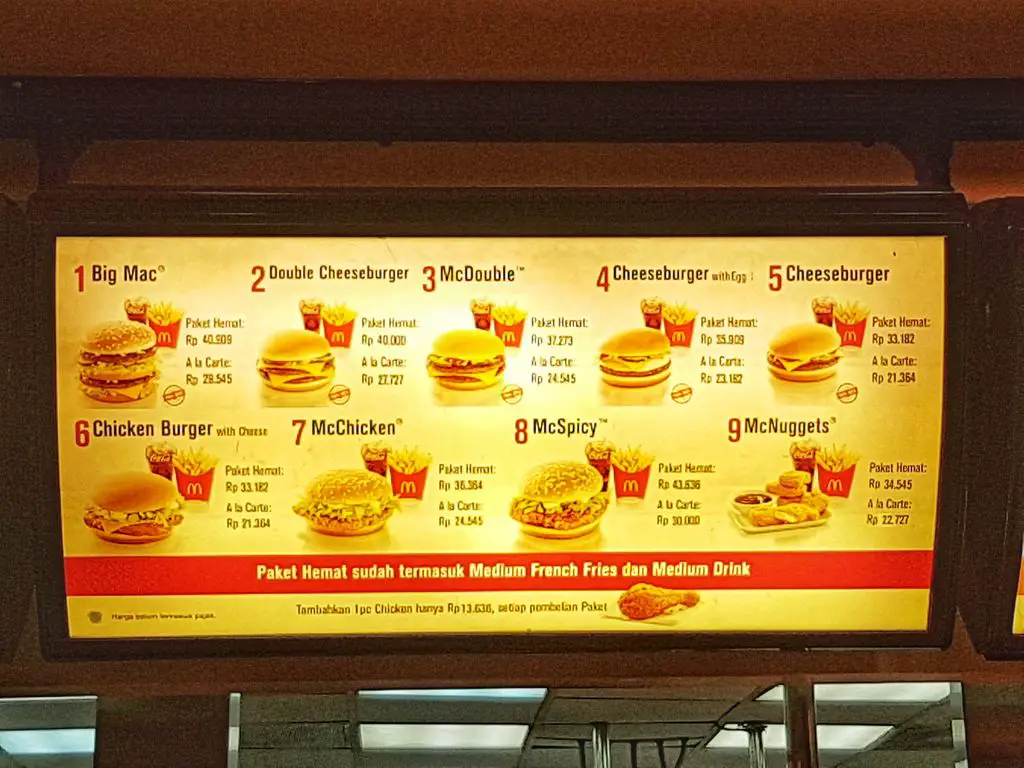 Supermarkets
There are 2 big supermarkets in town – Bintang (northwest) and Delta Dewata (northeast). Coco Mart is a bit smaller at the southern end of town. You should be able to find most things in these two larger supermarkets. Fresh milk is less common compared to Australia and relatively expensive, with much of it UHT. Bread is also not that cheap (around AUD$0.90 for half a loaf) and gets mouldy quickly in the tropical humidity, so keep it in the fridge or freezer.
Western food is going to be expensive, a box of Weetbix will set you back AUD$8, same for a small bag of Granola. But other items like a bottle of Smirnoff will only set you back AUD$2.50. And you can't even buy that at the supermarket in Australia.
May I recommend all Australians bring your own vegemite. A jar on the shelf in Bintang will set you back AUD$13! Ouch!
Explore With Erin Wrap Up
There is so much more to eat at in Ubud then just these 22 restaurants. And I will continue to add to this post as I seek out and discover new places.
But until then, Bon Appetite!
Please let me know in the comments your favourite places to eat in Ubud, so I can try on my next visit.
And you can find 22 things to do in Ubud here.
Or if you are having trouble deciding where to stay, click here.
Accommodation
Travelocity has over 679 properties in Ubud including hotels, apartments, and villas. You get free cancellation on most rooms and the best price guaranteed. Check prices here.
Insurance
I never travel without travel insurance and I always recommend you to do the same. SafetyWing is a great choice when heading to Bali. Check your quote here.
Tour
Want to take an organised tour around Ubud? Then I recommend these ones through Viator.
Rental Car
We love RentalCars.com because they have the best car rental prices – Guaranteed.
LOOK HOW EASY IT IS TO PIN THIS!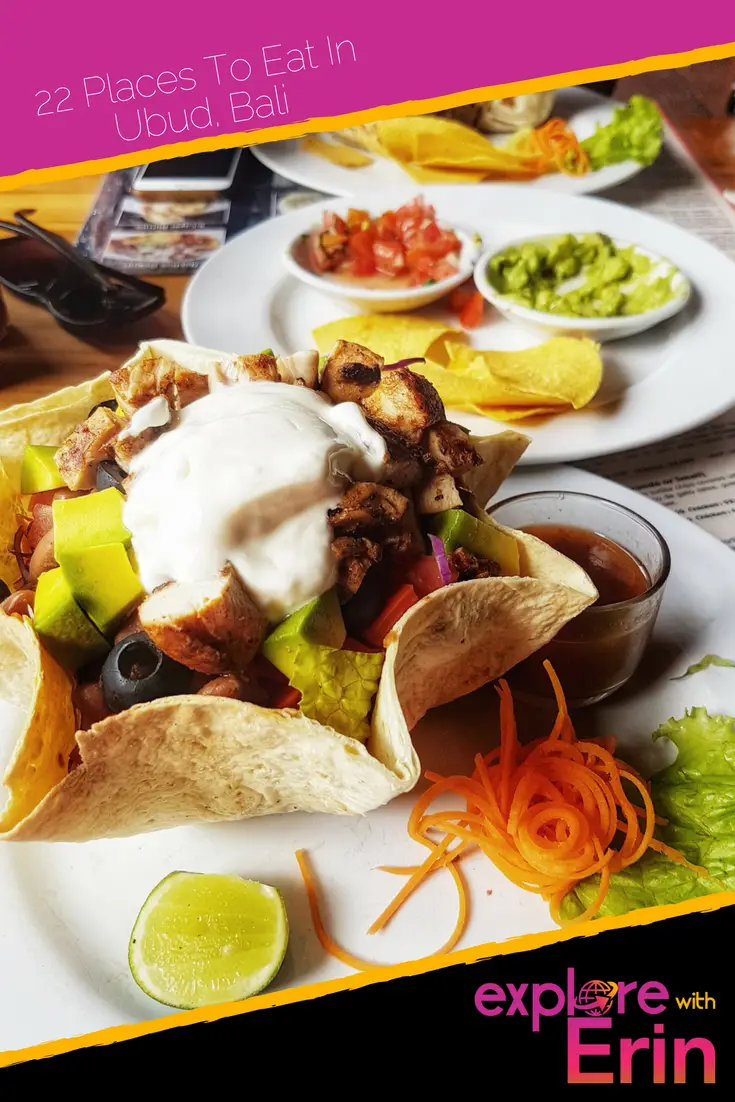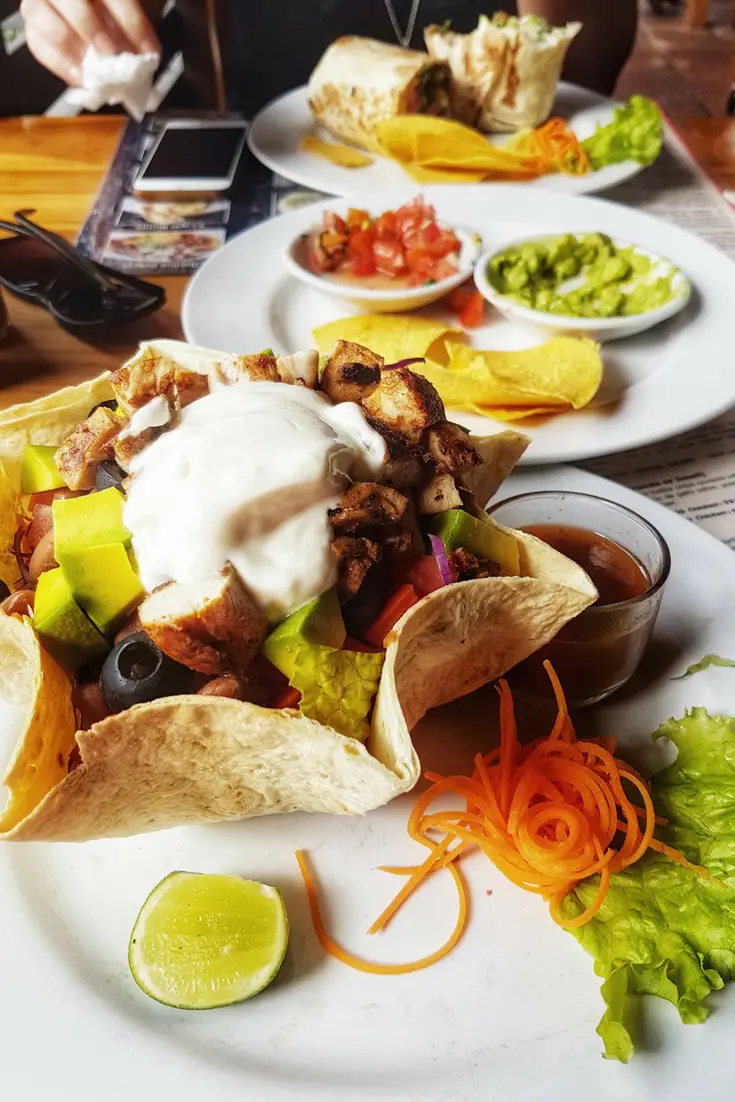 FOMO - do you have it?  Well there is no need to Fear On Missing Out here at Explore With Erin. Sign up to receive updates directly to your in box. I won't spam you, but I do promise a whole lot of awesomeness. What are you waiting for? Join Me!