It was once regarded as a rich man's sport, and there's no doubt that skiing is still one of the more expensive pastimes available. However, it has opened its doors more over the decades, and slopes across the world attract umpteen tourists each and every year. Even now, the upcoming season looks set to be a busy one.
However, if you've not yet jumped on the bandwagon, your first ski trip can be somewhat daunting. After all, this isn't a traditional sun, sea, and sand getaway – it has plenty more considerations to think about. Through today's article, we will now take a look at some of the key things you need to plan for if you are preparing to venture off to the slopes for the first time.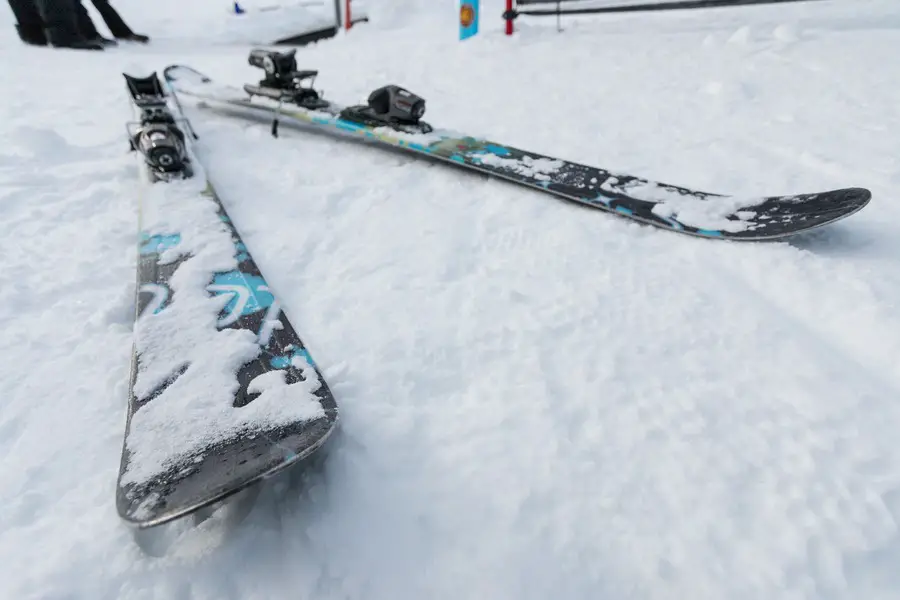 Where should you go?
Some resorts are more suited to beginners than others. As a general rule of thumb, you should be resisting the urge for anything with too many red or black slopes, and instead of turning towards green and blue. These are the so-called easier mountains to tackle, although it might not seem this way as a beginner, at least in the early days!
Take a look at this La Plagne ski resort for a bit of context. As you can see, almost two-thirds of the slopes fall into the blue and green category, which would make this completely suitable for anyone who is just starting out.
How long should you go for?
If you are a beginner, you should be looking at a minimum of a week. This will give you plenty of time to get used to the slopes, and to get to grips with the equipment.
More experienced skiers might be tempted to go for a shorter break. However, as they probably know by now, the mountains are not the easiest destination to reach and as such, a lot of the break will be consumed by travel time.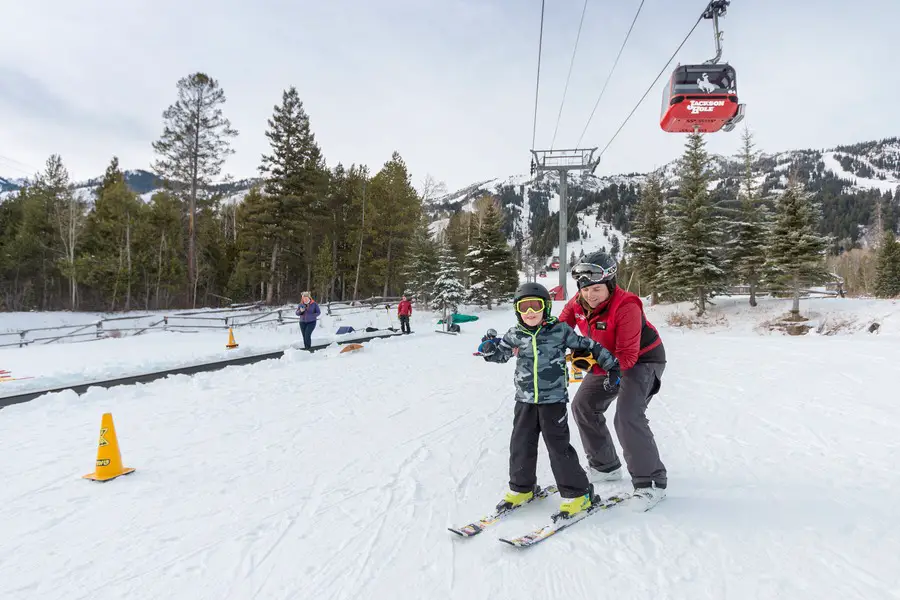 How much should you spend?
This is a tricky one, as it depends on your ski budget. However, you should be aware that you will need to factor in a lot of extra costs, such as equipment hire, ski lessons, and food and drink. Don't forget a warm ski jacket, pants, ski socks and ski goggles.  Bringing your own could save you a fortune. 
In comparison to more traditional getaways, it's worth mentioning that 'all-inclusive' options aren't as common in the world of skiing. Sure, they can exist, but they are often very expensive and particularly for first-timers, a DIY approach will be more cost-efficient.
Should you take lessons?
If you are a beginner, you should be looking at taking a ski lesson or two. This will help you to get to grips with the basics.
As tempting as it might be to jump straight on the slopes, you'll probably find that your first few days are much more frustrating if you decide to skip the lessons.
Some people will opt to turn to a dry ski slope in their home country, so they are as prepared as can be when they do arrive at their mountain of choice. This approach can be effective but it's worth mentioning that lessons at home can sometimes be even more expensive than what the resorts charge.
FOMO - do you have it?  Well there is no need to Fear On Missing Out here at Explore With Erin. Sign up to receive updates directly to your in box. I won't spam you, but I do promise a whole lot of awesomeness. What are you waiting for? Join Me!