Majestic. It's the primary word that came to mind for my first visit to Yosemite as I drove through Tioga Pass, and stopped at Swinging Beach for lunch. It was love at first sight.
The kids and I were on a camper van trip along the southwest USA and we were completely unprepared for the size and popularity of California's top national park. First protected in 1864, Yosemite National Park is best known for its countless waterfalls across its 1,200 square miles.
I was completely unprepared for Yosemite but got very lucky with the daily lottery. If I have one tip it would be don't leave it to chance as I did. With the help of Hotels.com let's plan your ultimate first visit to Yosemite.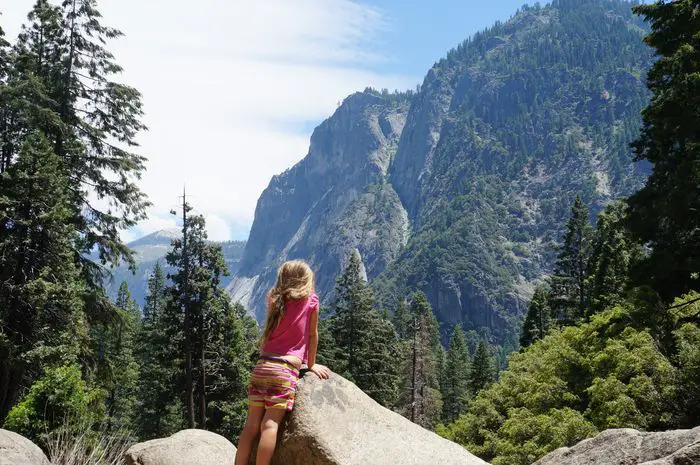 Where To Stay On Your First Visit to Yosemite
The best place to stay on your first visit to Yosemite is inside the National park. It sounds obvious, but staying inside is more expensive than staying in one of the smaller towns outside the park. If you choose to stay outside the park you will be looking at over an hour's drive into the park each day. Bookings inside Yosemite are also limited, so booking in advance is essential.
We spent the evening at a camp spot in Upper Pines, visiting Curry Village for dinner and Yosemite Valley Lodge for a kid's program on wildlife. Without the RV, Yosemite Valley Lodge would be my recommendation. It's right in the middle of Yosemite Valley. This will not only give you more time to see the Park, but less stress looking for parking and in traffic.
Check out the variety of accommodations near Yosemite National Park recommendations here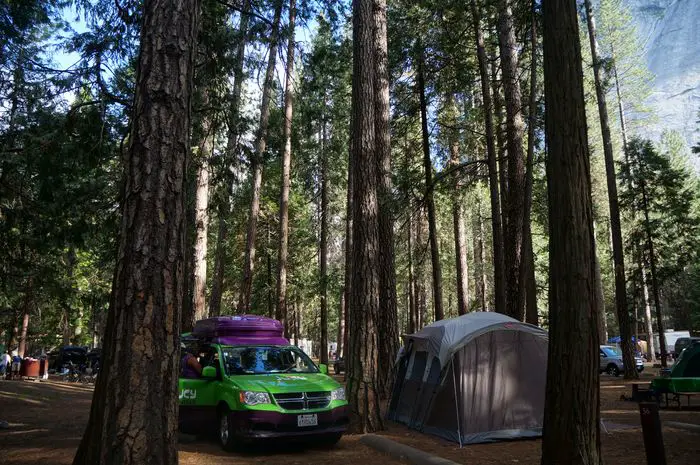 Viewpoints to See On Your First Visit To Yosemite
On your first visit to Yosemite you do not want to miss:
Glacier Point
Tunnel View
Lower Yosemite Falls
Swinging Bridge
Yosemite Falls boardwalk off Southside Drive along the valley floor.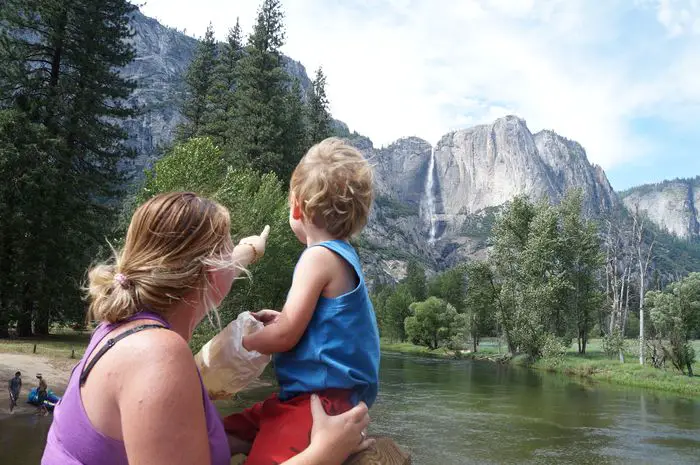 Hikes to Do On Your First Visit To Yosemite
Lower Yosemite Falls – probably the easiest and busiest of the Yosemite National Park hikes.
It's an almost flat, 1 mile long round trip. Perfect views of Upper Yosemite Falls as it cascades down into Lower Yosemite Falls. This was a great first visit to Yosemite hike to do with the kids and an absolute gob-smacking experience.
Upper Yosemite Falls – If you continue up to the Upper Yosemite Falls it's a 7 miles round trip and 9.9 miles (3,700 ft elevation gain) to Yosemite Point. This is a whole day affair and something to consider if traveling with kids.
Taft Point – A mile hike to witness the ultimate sunset viewpoint! Remember the hike back will be in the dark so bring a flashlight.
Bridalveil Falls – opposite El Capitan, one of the most famous cliff faces in Yosemite National Park.
Vernal Falls – one of the most popular Yosemite attractions and hikes. Vernal Falls thunders 317 feet down and sprays you as you walk the 600 stone steps beside it.
Mariposa Grove – Not as many as nearby Sequoia National Park, but if you want to see over 500 of these Giant Sequoia's then head to Mariposa.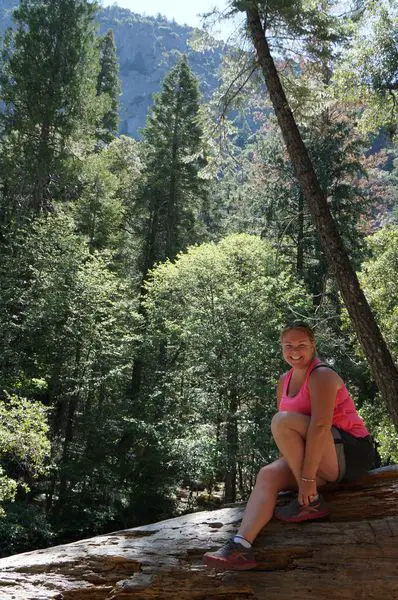 What You Need To Know Before Your First Visit To Yosemite
Start early. Crowds swarm at 9 am. If you can get out and get started at 7:30 am.
Bring food. We enjoyed our lunch picnics and I can't recommend Swinging Beach highly enough.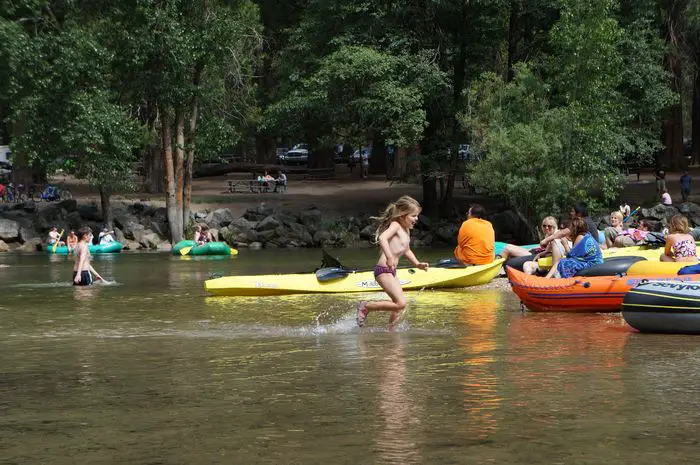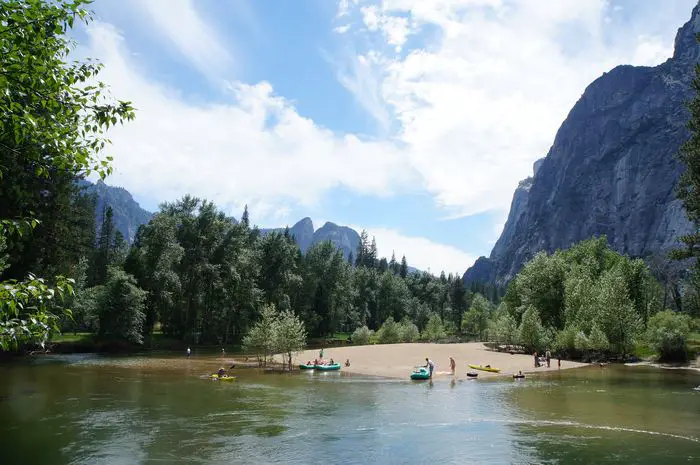 Don't forget the mosquito repellent.
Apply for the half dome lottery in March. It's capped at 300 a day so get in when it opens in March. Don't despair if you miss it. You can also apply for the daily permit lottery.
This goes for staying in the park as well. We won the daily lottery at 3 pm, allowing us to stay another evening in the park.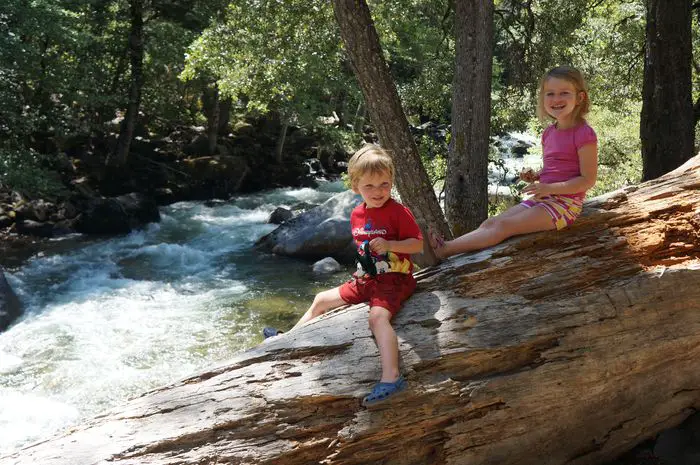 Book accommodation and hikes in advance. They sell out!
Avoid driving around the park. Instead, try the free shuttle. Or hire bikes and take a ride to Happy Isles to visit the nature hut of animals and rocks.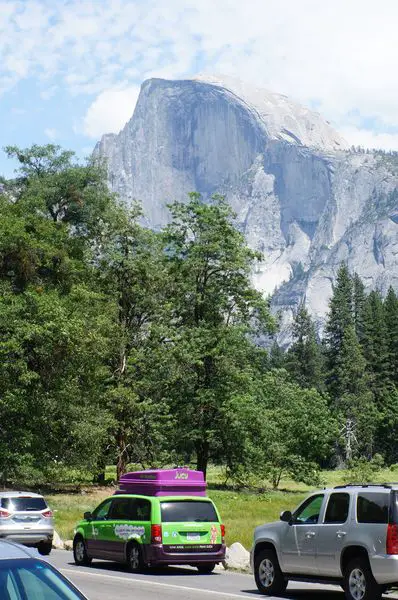 Never leave food out. Especially in your car. Bears roam freely.
Leave plenty of time to get in and out of the park. It's huge and can traffic can be manic.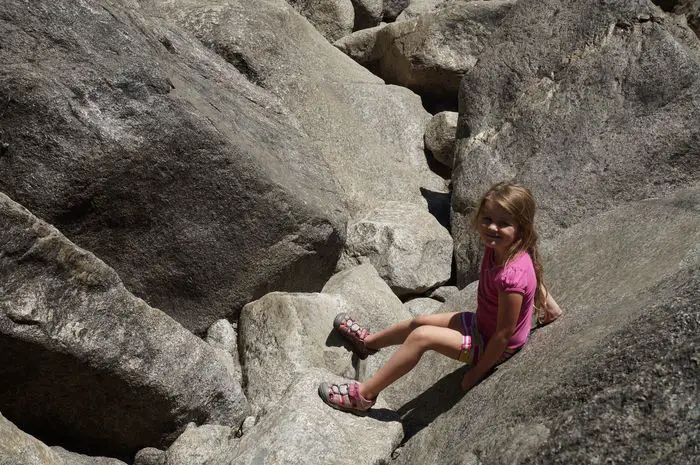 What Has Changed in 2020?
Yosemite currently has a day-use reservation system in place, which will no longer be in place from November 1st2020. However, please do practice physical distancing and wear a face covering when social distancing cannot be maintained.
LOOK HOW EASY IT IS TO PIN THIS!
FOMO - do you have it?  Well there is no need to Fear On Missing Out here at Explore With Erin. Sign up to receive updates directly to your in box. I won't spam you, but I do promise a whole lot of awesomeness. What are you waiting for? Join Me!