People have wide-ranging perceptions when it comes to different dishes served at different times of the day. Many people abide by the routine that you should eat three meals a day. Due to the idea of keeping track of what an individual should eat each day, and has to be a balanced diet, this has impacted the perception of many people when it comes to lunch dishes
The way many people perceive lunch dishes has changed over the years. There are those who feel that you should eat a small amount of food during lunchtime. There are other types of people who forgo lunch meals. However, lunch dishes vary depending on your culture and locality. It is not easy to skip a delicious meal and avoid Japanese ramen noodle recipes among other amazing dishes around the world.
Benefits of Not Skipping Lunch Dishes
The working environment has impacted greatly the way people eat lunch dishes. In most cases, you can eat your favourite lunch dish during a break from work or while working. Some people skip their lunch because of tight work schedules that don't allow them to take breaks. Others skip lunch trying to lose weight.
What many don't know is that lunch is an essential meal of a day no matter how busy or hard you are trying to lose weight. No matter the kind of lunch dish you choose, this is an important meal because;
You need enough energy to keep going as you undertake daily routines.
Kids should not skip lunch because they need vitamins and nutrients in the course of the day. Missing important meals can lead to poor physical and mental developments.
Lunchtime is a great hour to interact and make friends especially if you are working or schooling.
Favourite Five Lunch Dishes Loved Around The World
If you are ready to keep your metabolism active and stay healthy, here are incredible lunch dishes you will definitely choose. Have a look;
1. Hamburger and French Fries 
A hamburger is an incredible lunch dish among many Americas and Britons. It is more of a favourite lunch meal when topped with French fries. Most fast-food restaurants offer hamburgers, but their prices will vary from one country to another.
You can also prepare hamburgers and French fries at home if you want to have a packed lunch. Just master the recipe and you will never forgo a hamburger and French fries for lunch.
2. Classic English Fish and Chips
A crispy deep-fried fish and fat golden chips is a classic lunch dish in England and Ireland. You can try this lunch dish if you love fish and want to add some calories as you go on with daily routines. You can opt to use tartar sauce as a condiment. Mushy peas are a classic on the side or choose curry sauce to add more flavour.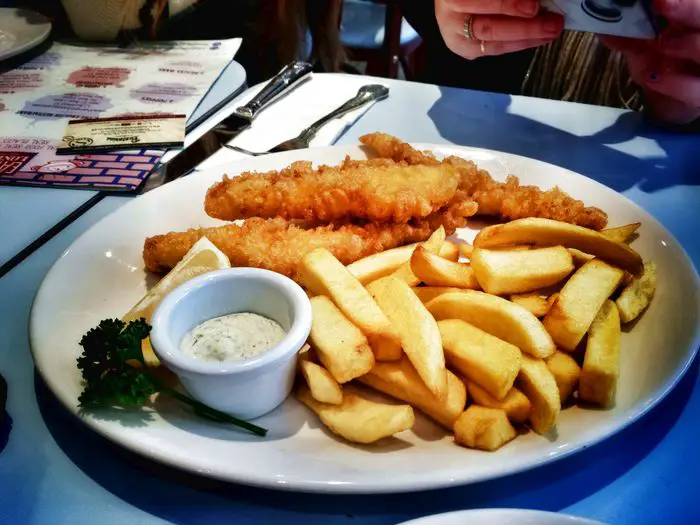 3. Australian Meat Pie
If you are craving for some meat, an Australian meat pie is a great lunch dish to go for. You can pick one that contains minced meat and gravy with savoury ingredients like mushrooms or onions. This is a great takeaway dish that you will not have a second thought placing an order on from your desk. Found in bakeries and petrol stations everywhere. Or buy them at the supermarket to eat at home.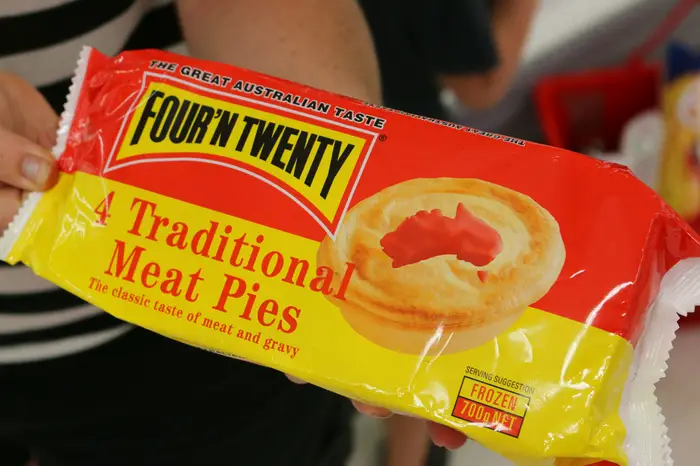 4. Japanese Ramen 
Ramen is an incredible and delicious Japanese dish that has become an obsession among many people in the world. Japanese ramen is made up of wheat noodles that can be served in a meat or fish broth.
You can go on and flavour it with miso, soy sauce, pork, scallions, and dried seaweed toppings. With the ever-surging popularity of Japanese recipes, you should not have any reservations making Japanese ramen one of your favourite lunch dishes.
5. Turkish Kebab
You may have different types of kebabs in mind for lunch, but a Turkish chicken kebab will satisfy your cravings. If properly prepared, this lunch meal should be juicy, tasty, and tender. You can make your lunch more flavourful by adding a yoghurt-based marinade.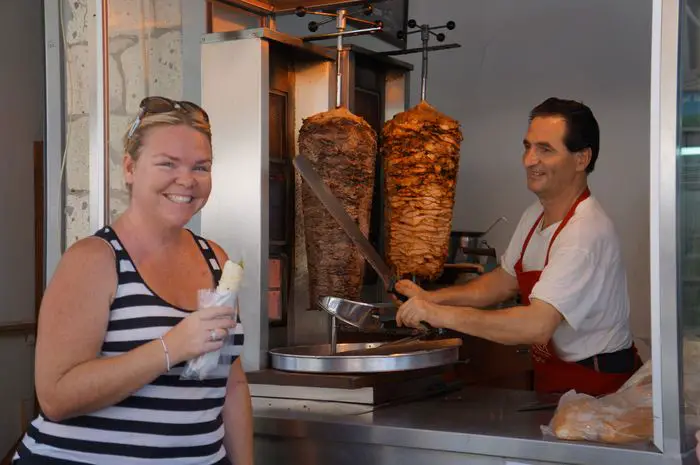 Final Thoughts
Lunch dishes will vary depending on your nutritional preferences and your locality. You should pick a lunch meal that will give you a long-lasting source of energy. Go for a healthy lunch that can feature vegetables, fruits, grains, dairy, and lean proteins. Shun the idea of skipping lunch and embrace a nutritious diet anywhere in the world.
FOMO - do you have it?  Well there is no need to Fear On Missing Out here at Explore With Erin. Sign up to receive updates directly to your in box. I won't spam you, but I do promise a whole lot of awesomeness. What are you waiting for? Join Me!