It's one of those diseases spoken in hushed tones with a gut-wrenching horror story attached. Dengue Fever in Bali. Your girlfriend's best friend's mum's brother had it and now they are dead. It's certainly not a disease I ever gave a second thought as we traveled the world.
Until that fateful day.
It was a Tuesday. We had spent a fun week in Seminyak, Bali with my family and had finally moved into our villa in Ubud, where we were to spend the next 6 weeks resting and catching up on work.
Part of my new routine was to attend yoga classes with my good friend Sabina, who lived down the road. I woke up a little achy and thought 'this is a good day for yoga'. It was my first time.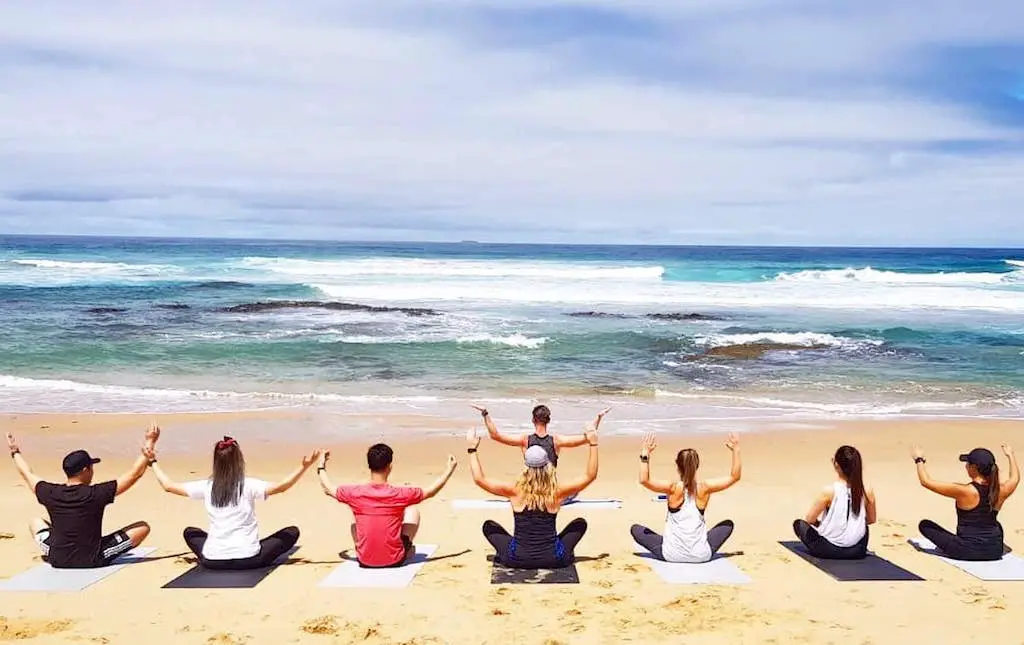 The class was hard. A few times throughout the session I thought I would vomit and my whole body ached. I also felt hot, but considering I was doing yoga in an open-air room in tropical Bali perhaps it was nothing. After the session, I collapsed into bed for a few hours before heading to Sabina's for a swim and some lunch.
Still exhausted I returned home and lay in bed again. It wasn't until later that afternoon that Josh checked my temperature and I was a very toasty (and concerning) 39°C. Eek!
What is Dengue?
Dengue Fever is a disease caused by a virus that is carried by certain mosquitos. The mosquito passes it onto humans as it bites. There is no cure or real treatment, and it kills over 25,000 people a year. It's a serious disease that can leave you bed-ridden for up to 6 weeks.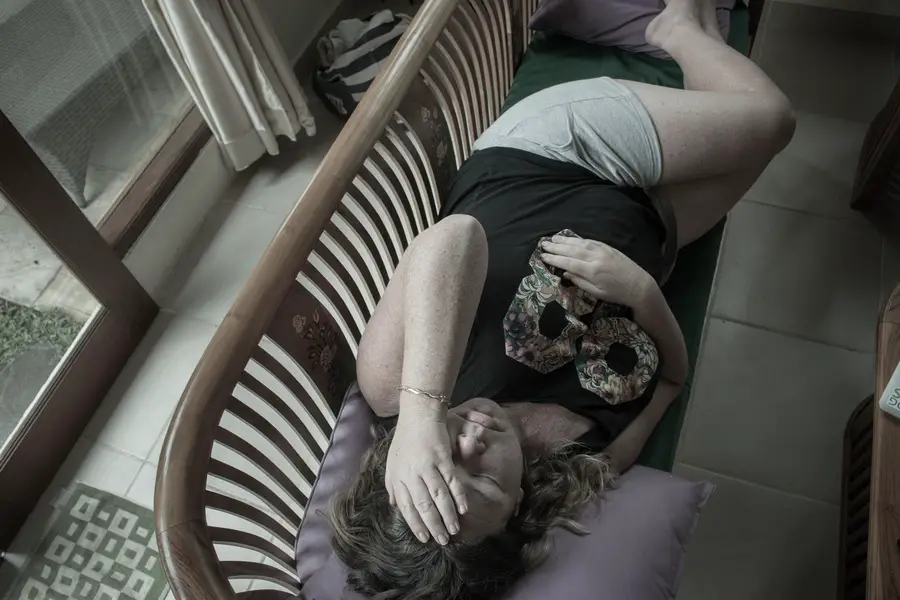 Symptoms
Symptoms can include –
high fever
chills
headaches
eye pain
red eyes
enlarged lymph nodes
a red flush to the face
lower back pain
extreme weakness
and severe aches in the legs and joints.
My body ached for about 4 days – muscles, joints, you name it. I was achy everywhere. I thought at first it was from the yoga. But eventually realized it was something else.
I lost my appetite, which NEVER happens to me. When I normally get sick I always eat. But not this time. In those first 5 days, I ate perhaps 2 pieces of toast.
My fever lasted 5 long days. From Tuesday to Saturday I had a very high temperature. I've never been sick that long before and it was torture. Sometimes the fever would drop and the sweats would start. Then the fever would reappear suddenly.
At this stage, I wasn't sure what I had and it was on the 5th day I finally called a doctor.  Not just for my concerning fever, but on the 5th day my skin also broke out into a large red, splotchy rash. Something weird was going on.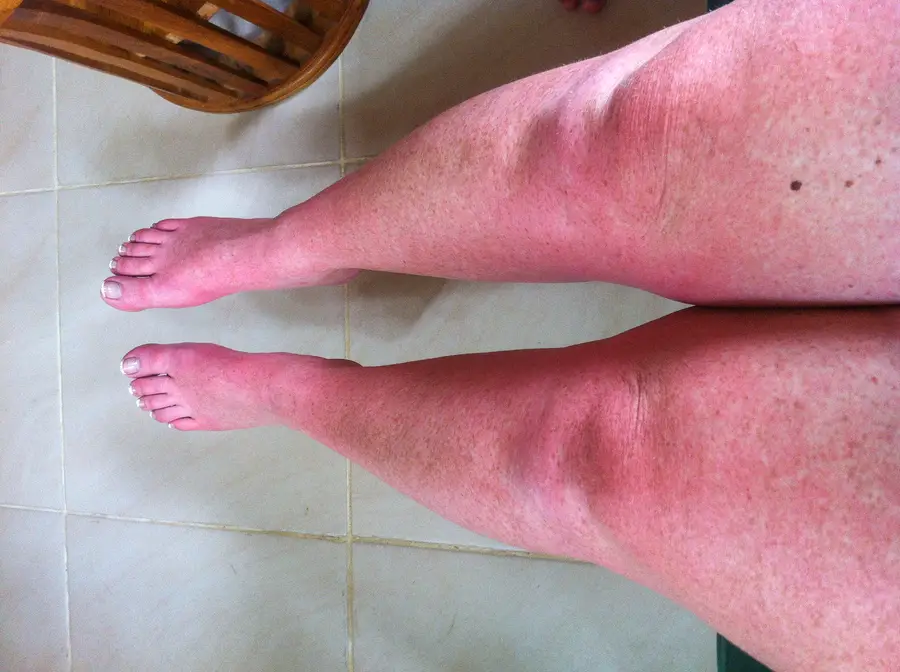 On the 6th day, my hands and feet became swollen and even more red (if that was possible). It looked almost like severe sunburn, or perhaps I was transforming into a tomato. I could not put pressure on my hands or walk properly on my feet, it was very uncomfortable and painful. This lasted 2 days. And the hot showers I had been enjoying several times of day, which helped my achy joints, suddenly caused acute pain.
This characteristic combination of fever, rash, and headaches is called the "Dengue triad."
Most people recover fully from Dengue Fever, although weakness and fatigue may last for several weeks. Once a person has been infected with Dengue Fever, his or her immune system keeps producing cells that prevent reinfection for about a year.
The same day my fever finished (on day 5) I also got my appetite back – I was ravenous, but as you can imagine I was also only eating small amounts. A great start to my Bali body detox!
By day 7 my hands were no longer itchy, but still slightly swollen. My feet were still extremely sensitive. But I noticed a considerable improvement.
Treatment
There is no known treatment for Dengue. Doctors suggest paracetamol for headaches and body pains, but that is all.
You have to also keep your fluids up since most people who end up hospitalized with Dengue Fever in Bali are dehydrated.
Prevention
Once a member of a family or travel group is infected with the Dengue-causing virus, the disease can easily spread through mosquitos. So we were careful to cover up around dusk when the mossies came out, and liberally apply mosquito repellent. We also set up small electric mosquito repellents in each room that gently heated a liquid that deterred those winged beasts.
Dengue Fever in Bali Medical Treatment
When the local doctor came to visit on the 5th day I had already broken out in a rash and he thought it was highly likely to be Dengue Fever.
I had called the Toya Medika Clinic and the doctor turned up on our doorstep with 2 bag-wielding assistants and a female nurse, who did all the physical work like taking my temperature and drawing my blood into a vile.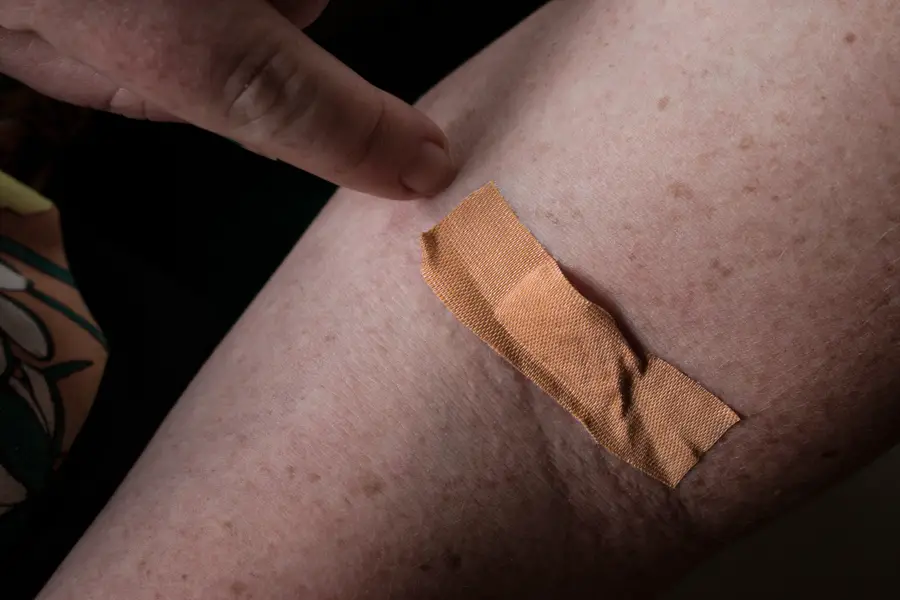 He provided a couple of immune-boosting pills to take twice daily and told me I would have the blood test results back in 4 hours.
Unfortunately, Dengue is hard to pin down in blood results since you have to catch it early or late. So while my blood test report said negative for Dengue, when the doctor returned the next day and my rash had spread further, he confirmed it was a mild case of dengue fever.
For 2 doctor visits to my house and 2 sets of blood tests, the total cost was IDR 2,127,760 (approximately AUD$205). Thankfully I always get travel insurance so I didn't need to worry about the costs in the midst of it all.
Recovery
8 days later I started feeling much better. It wasn't exactly what I imagined my first week in Ubud to be like, well kind of. I did want to rest and I did want to eat well, so I guess I kind of fast-tracked that first week.
Once I started feeling better I was so excited to take a ride on the scooter I hired, to get a massage, and to visit my friends. I was lucky enough to have them visit me every other day, but staying home in bed for a week is not my idea of fun. Enough rest, let's get back to the party!
LOOK HOW EASY IT IS TO PIN THIS!
FOMO - do you have it?  Well there is no need to Fear On Missing Out here at Explore With Erin. Sign up to receive updates directly to your in box. I won't spam you, but I do promise a whole lot of awesomeness. What are you waiting for? Join Me!