The Whitsundays is the perfect place to bring your family for the ultimate Australian vacation. And you'll find accommodation for any budget. After reading our 15 tips for your Whitsundays family vacation, here are 3 suggestions for where to find your perfect Whitsundays family accommodation.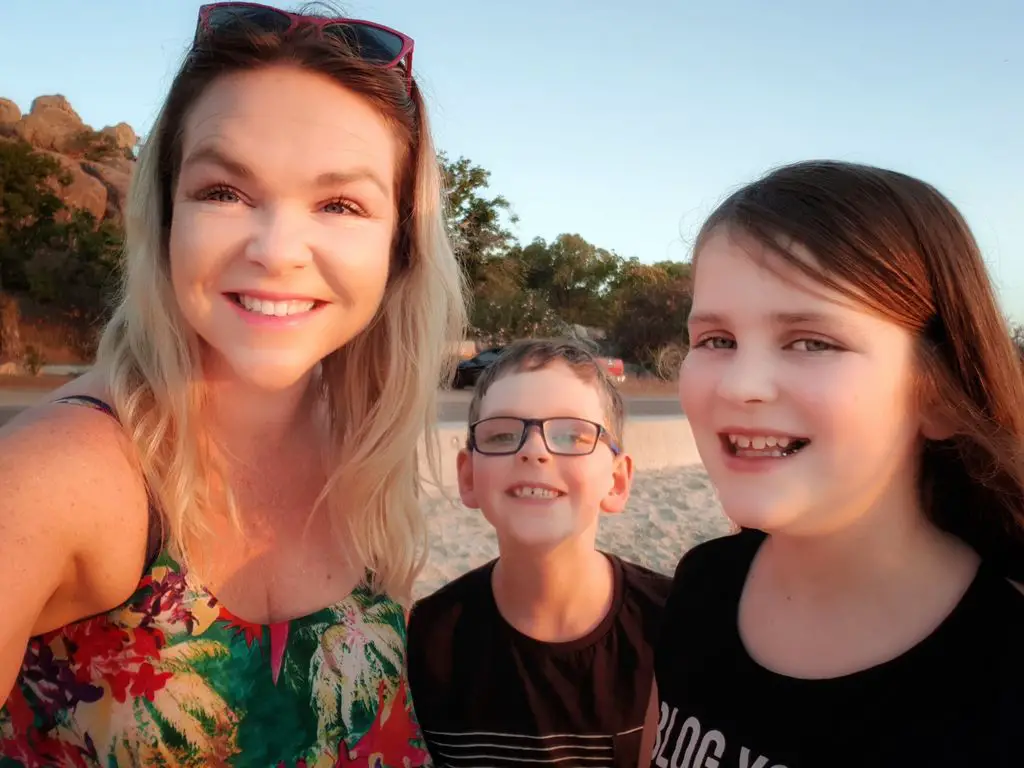 Looking for budget Whitsundays family accommodation
Strapped for cash? Don't let that stop you staying in one of the world's most beautiful vacation spots.
If you are looking for quiet, laid back and walking distance to the beach, then you will love this place. Avoid the tourist crowds and literally, walk across the road to the beach.
The front of this motel is quite unassuming and I was expecting an American double bedroom when we arrived. It was quite the surprise to open the door to find a roomy 2 bedroom unit.  We had a lounge room, full kitchen, dining and 2 bedrooms with robes.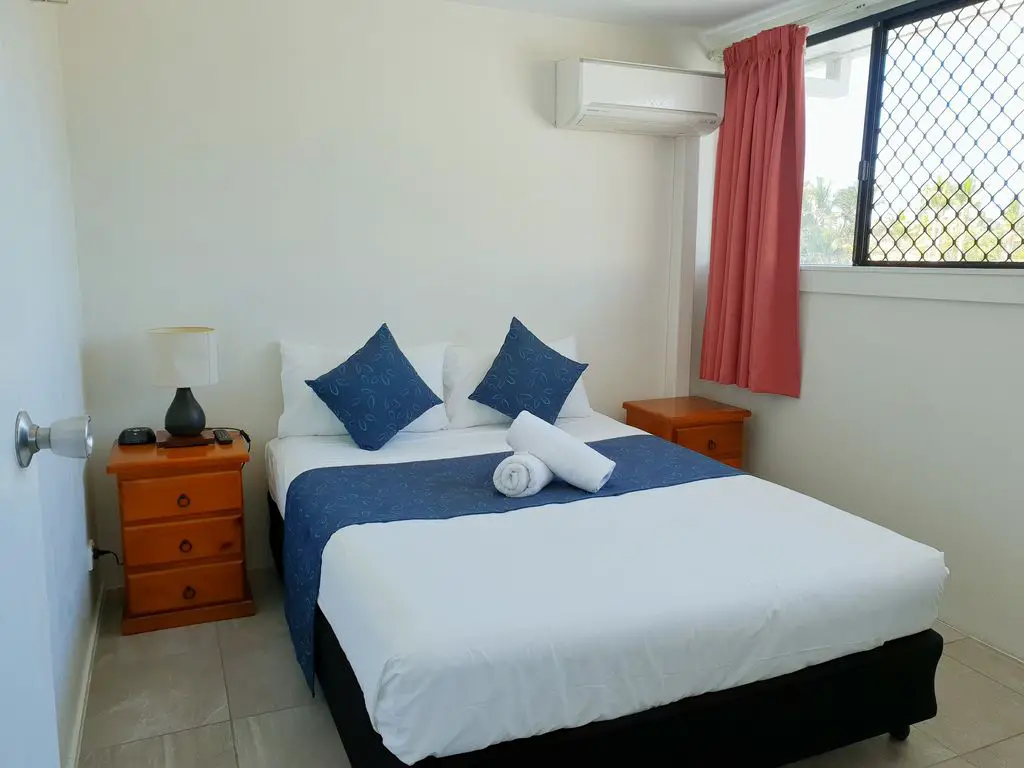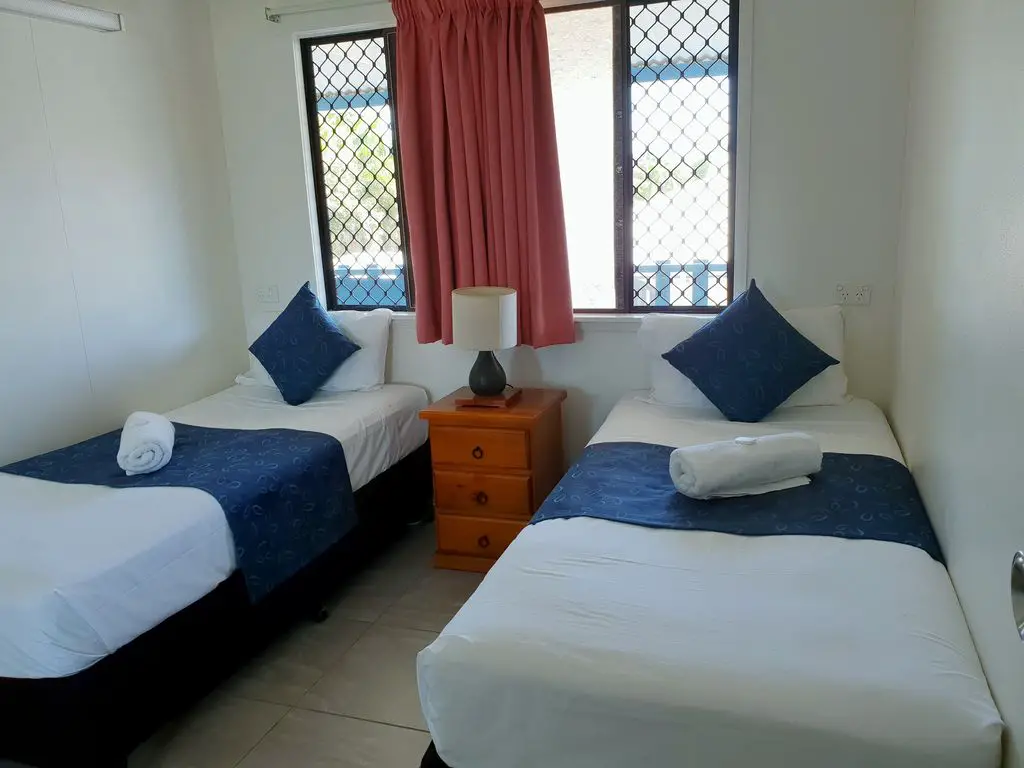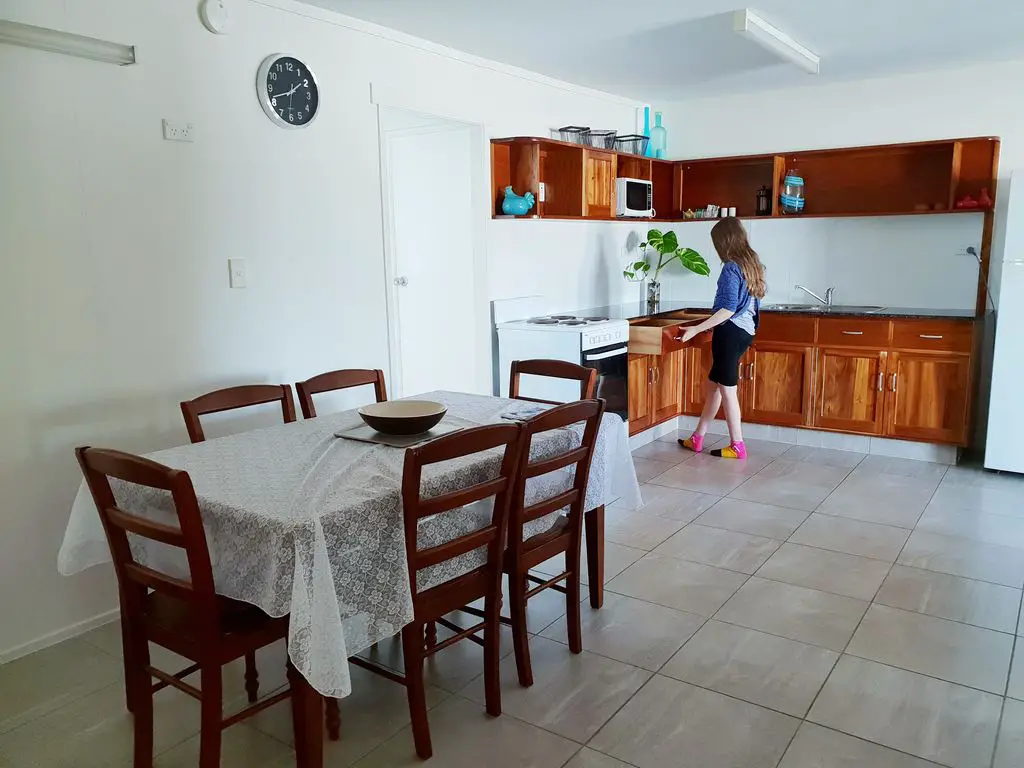 My kids spent the afternoon in the pool, which is shaded. The wifi worked well and crossing the road to watch the sunset was a dream.
What makes this a true Whitsundays experience though is the staff. They went above and beyond during our stay. After we checked out I made the rooking mistake of leaving my laptop in the bedroom side table. They found the laptop and organised someone to bring it one hour drive to me in Airlie Beach. Forever grateful!
Choose from studio, one bedroom, or two bedrooms. Apartments can accommodate up to 6 people and are available for long or short term stays.
Looking for fun Whitsundays family accommodation
Planning on spending most of your holiday lying by the pool and need the kids entertained while you do it. Look no further!
Located just outside Airlie Beach this is one Whitsundays family accommodation paradise your kids will never want to leave. Set on 26 acres of impeccably landscaped grounds it's a pleasing combination of open spaces, tropical gardens, and accommodation. Set up a tent or park your caravan for budget options or rent a cabin for mid-range accommodation pricing.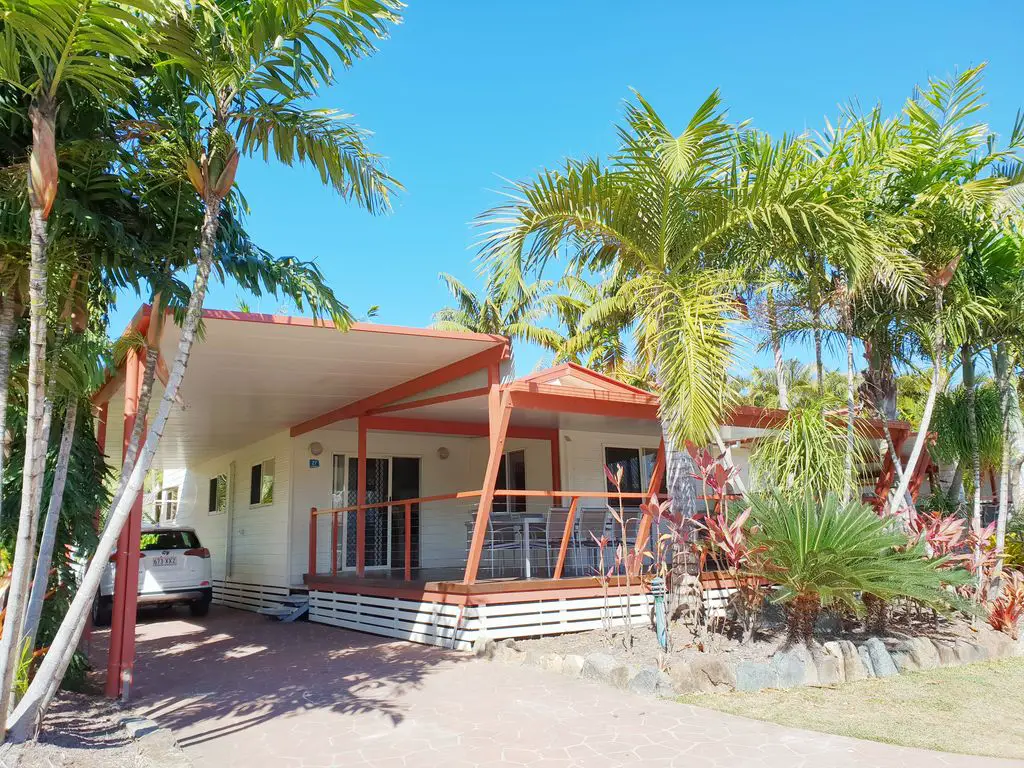 Our cabin was located opposite the brand new Big, Huge, MEGA Waterslide Park. Plus jumping pillows, animal farm, outdoor cinema, mini golf, heated lagoon pool and more.
And the cabin size was so luxurious. We had 3 bedrooms, 2 bathrooms, full kitchen, dining and living room. But the outside decking with BBQ and outside dining set was a huge winner.
While staying at the Big 4 you can bring your groceries to cook dinner or organise the resort to have them waiting for you when you arrive.
We were well pleased with the BBQ and breakfast pack left in our fridge making our evenings so much easier when we arrived home from a day on the sea.
The only fault I could find was the wifi did not really reach our room and we had to use our data. Plus, little insects arrived at dusk and they bite. I did have to retreat inside both evenings once the sun went down. Easily fixed if you remember to bring your insect repellent.
Looking for something special
If you are looking for that dreamy Whitsundays family accommodation you always dreamed of, then look no further.
For those looking to really enjoy sunsets in a luxury setting, the spectacular Mirage Whitsundays is the pick for your Whitsundays family vacation. And don't be fooled by the word luxury, these apartments are as spacious as the one we had in KL. You could have fit my partner's 2 story studio well within its walls.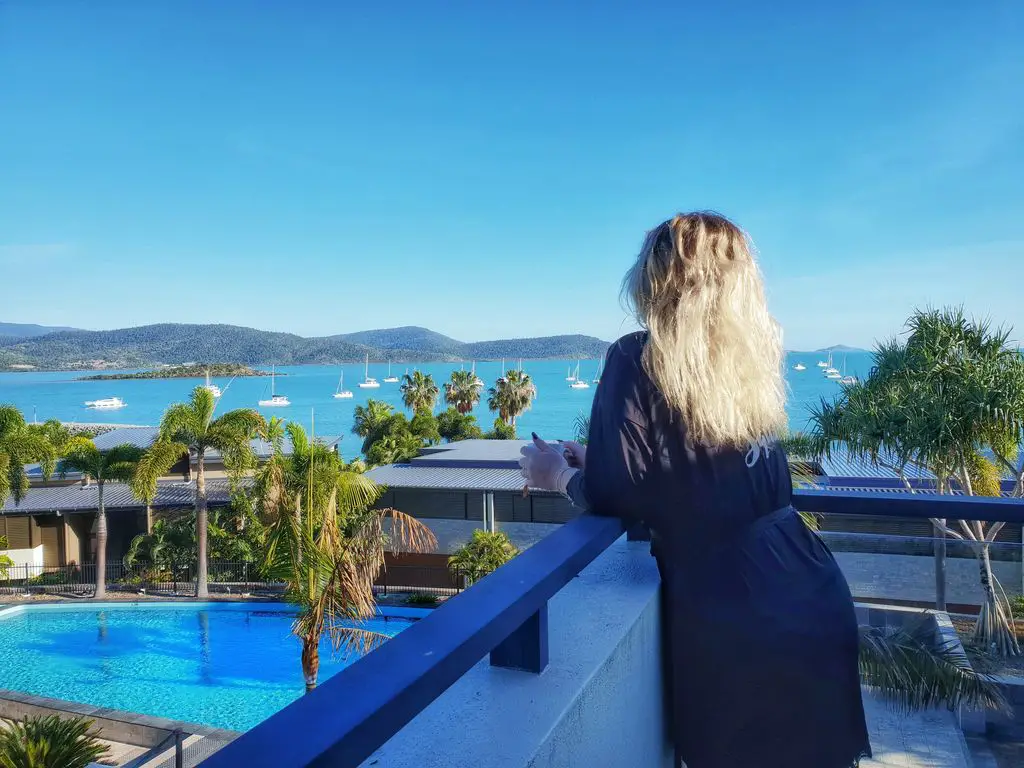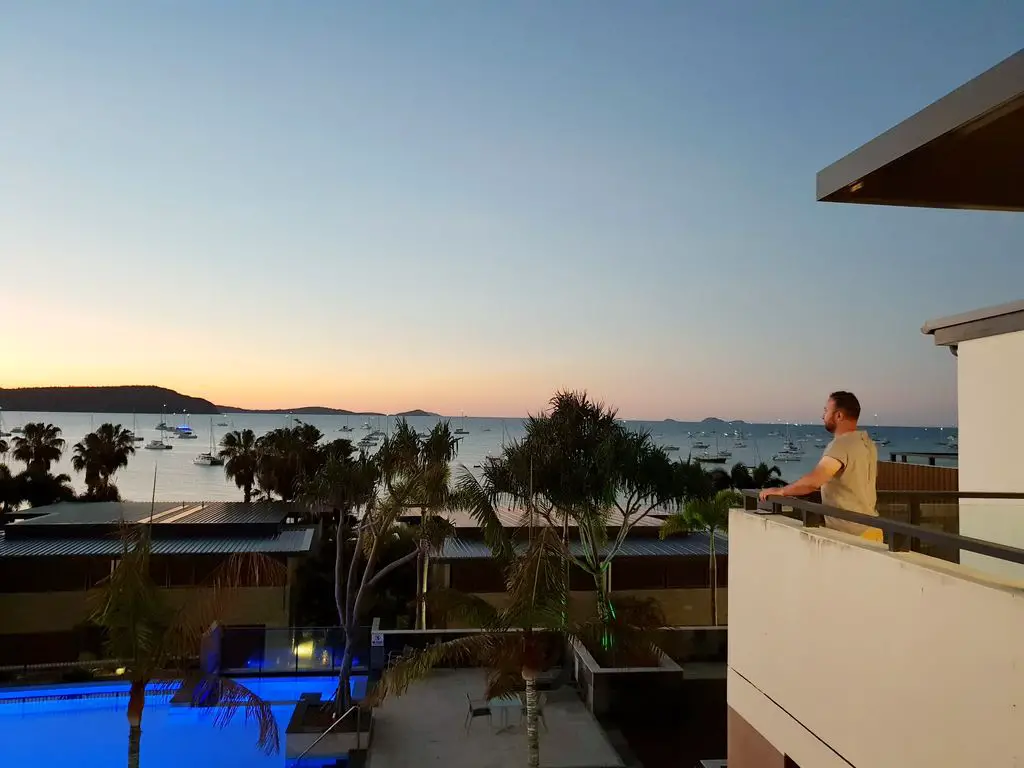 3 bedrooms, 2 bathrooms, full kitchen, dining, and living. Plus a balcony overlooking the pool, and the most gorgeous sunset harbour views. Good luck pulling me away from there. Every apartment, villa or townhouse has uninterrupted views over the Coral Sea and Whitsunday Islands.
A delicious buffet breakfast is included for all guests. Pastries, cereals, fruit, waffles and made to order eggs.
Don't miss an afternoon beside the divine sparkling blue water pool.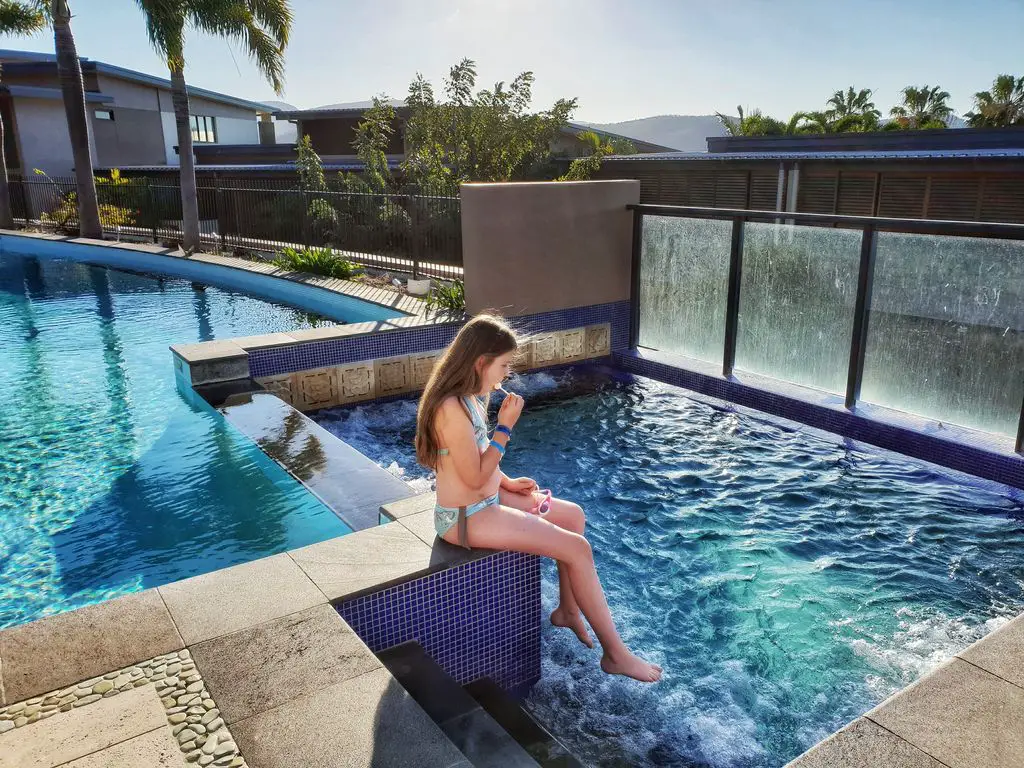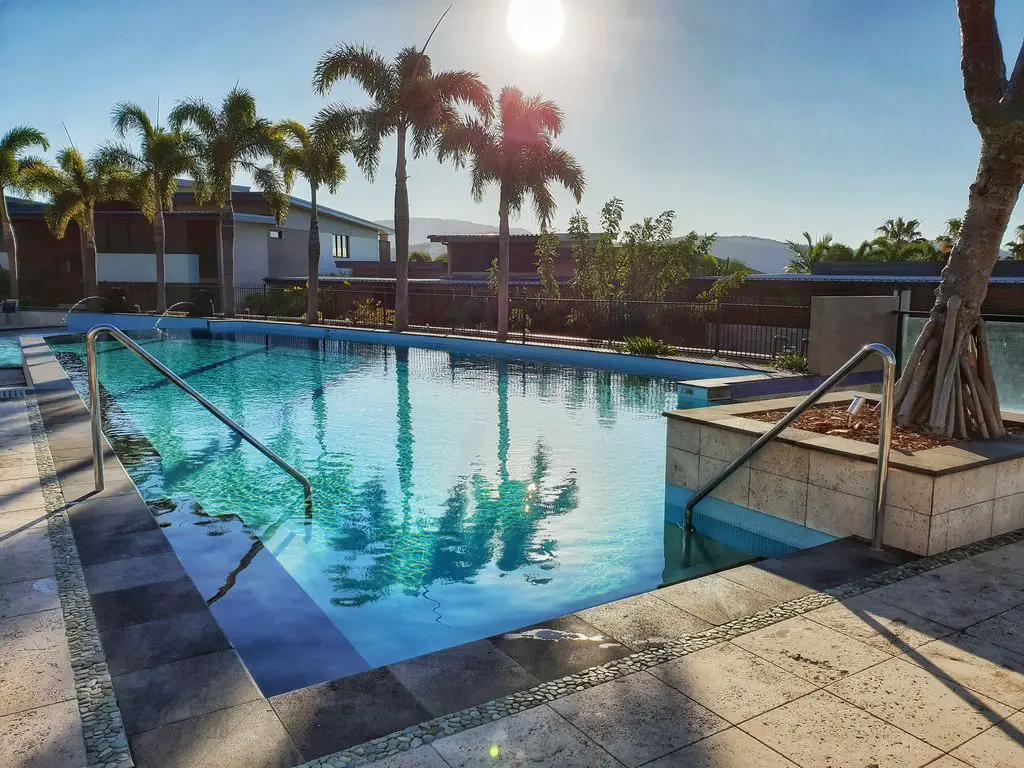 Read the best places to eat while in the Whitsundays.
Or 15 Tips for a wonderful Whitsundays family vacation here. 
LOOK HOW EASY IT IS TO PIN THIS!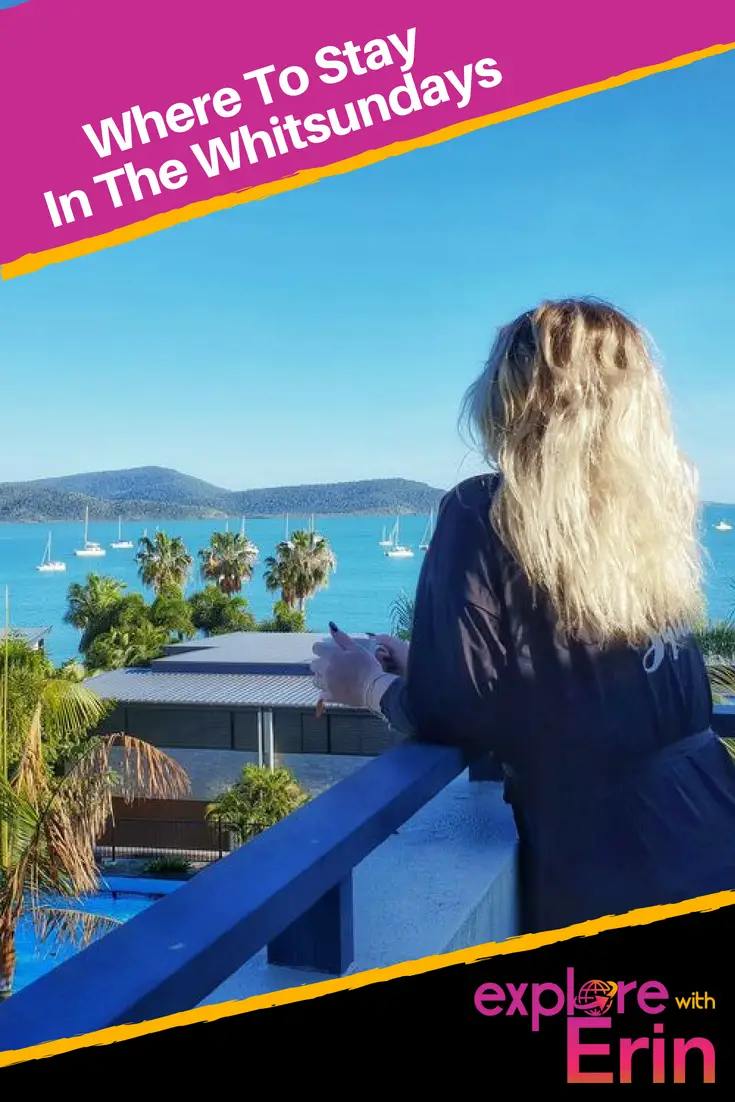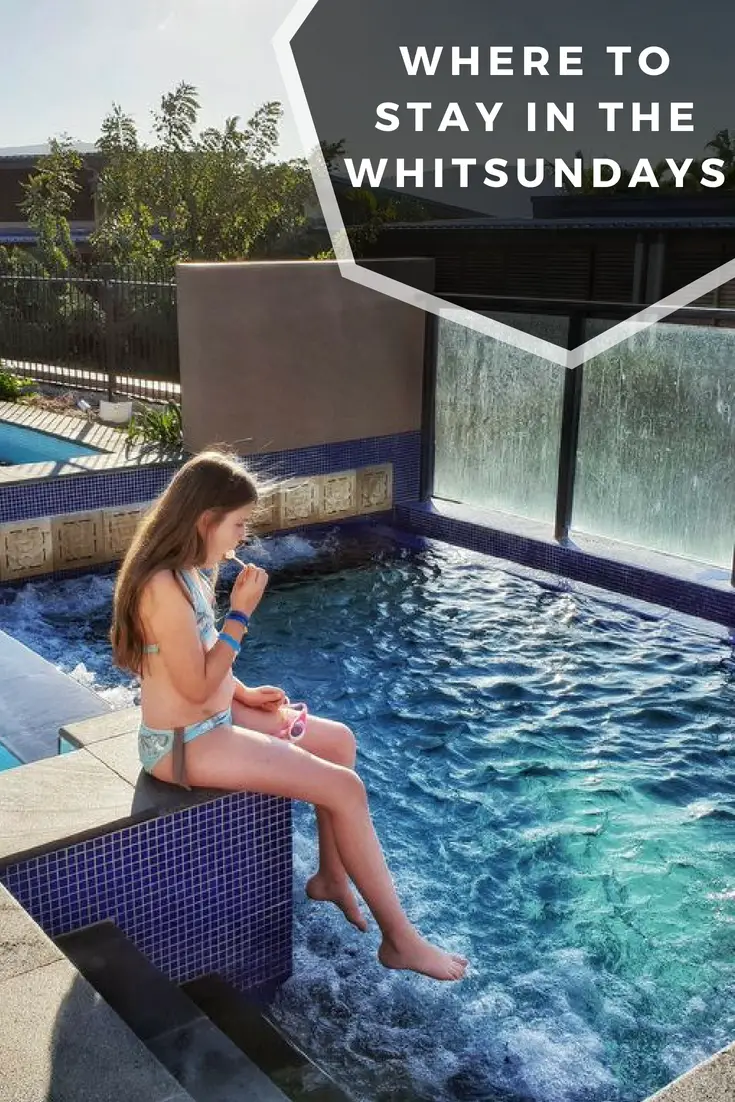 FOMO - do you have it?  Well there is no need to Fear On Missing Out here at Explore With Erin. Sign up to receive updates directly to your in box. I won't spam you, but I do promise a whole lot of awesomeness. What are you waiting for? Join Me!