If you watch my Instagram you would know how much food is my life. I love discovering great places to eat and fabulous local finds.
Thus it should come as no surprise that I regal you with my eating adventures in the Whitsundays. So once you've booked your hotel and read my tips, check out some of my favourite foodie finds below.
Where To Eat In Bowen
North of Prosperine and Airlie Beach is this laid back town with a food scene dying to take off.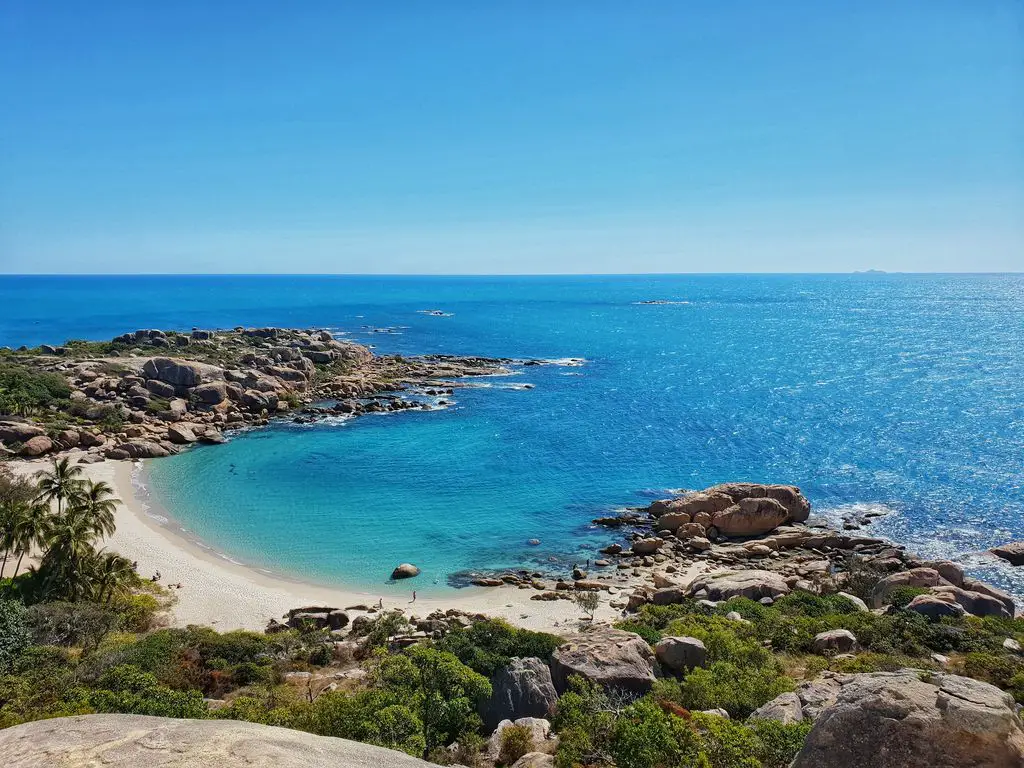 Grand View Hotel
A historic building with as much history as the town itself. In fact, much of Hugh Jackman and Nicole Kidman's Australia was filmed here with its beautiful old feel. Newly renovated make sure you check out the twinkling lights outdoors and the large screen TV if you're in the mood to watch a sporting game.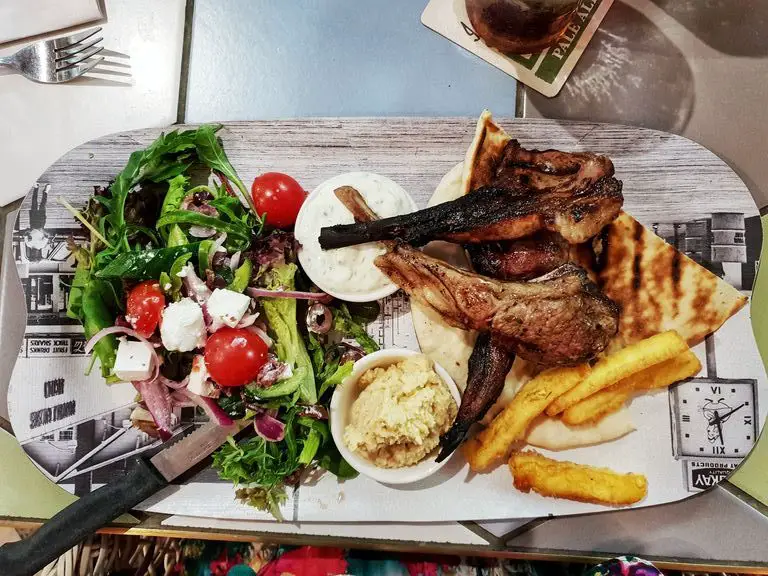 The Big Mango
Looking for delicious mango sorbet. Look no further. They say the very best is found right where the Big Mango resides.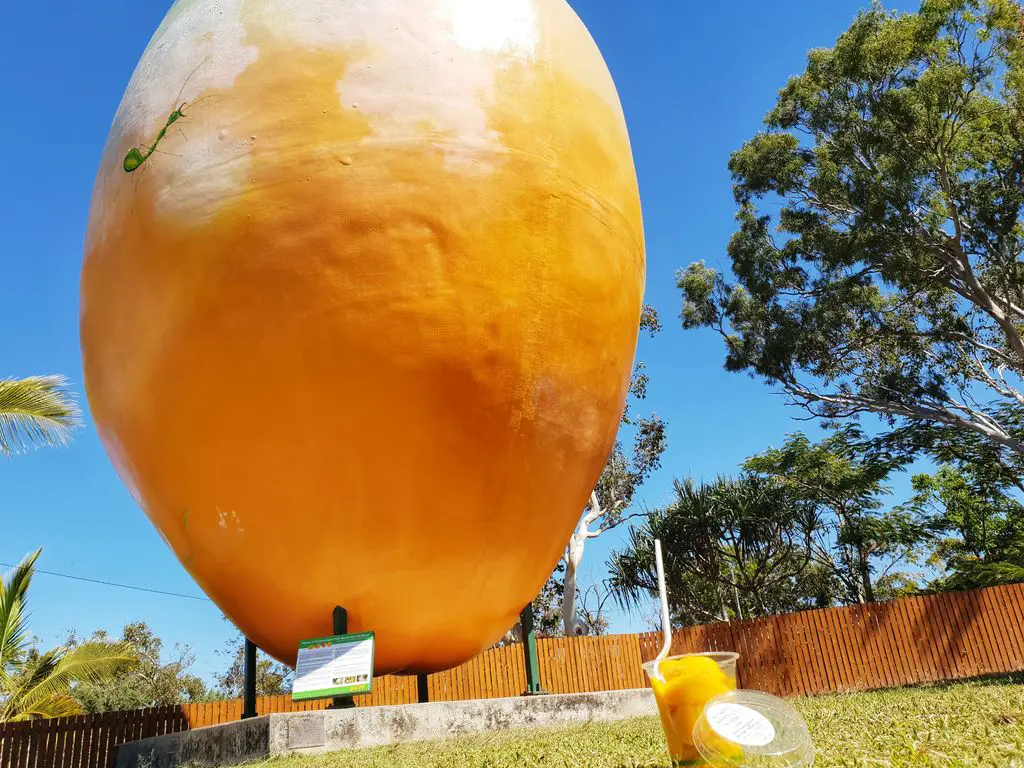 Le Sorelle The Sisters
This pretty place is perfect for brunch. Playground out back, the Instagram green wall inside perfect for those delicious drool-worthy pictures.
Run by three sisters this Coffee House is also a florist, making it one of the prettiest places you'll eat in Bowen.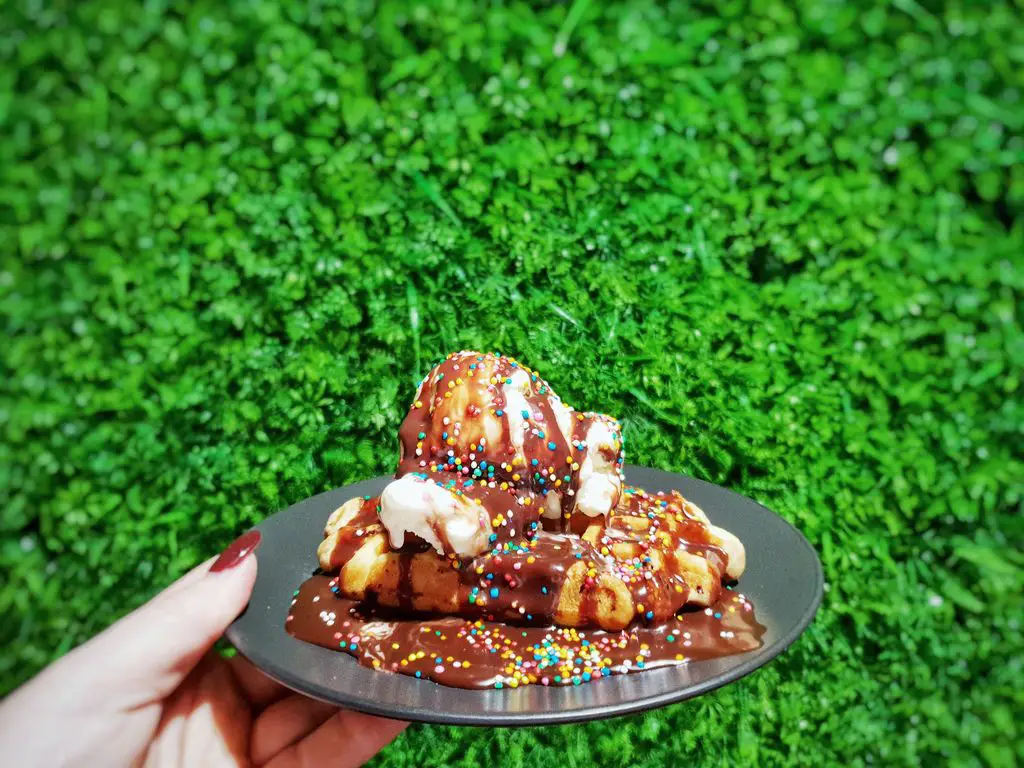 Birds Fish Bar
It doesn't get much fresher than this. And I know. I normally don't eat seafood, but this was so fresh it wasn't the slight bit fishy.
This restaurant sits right on the water's edge where the boats deliver fish daily. Fish and chips is the most popular takeaway in Australia and this place will show you why.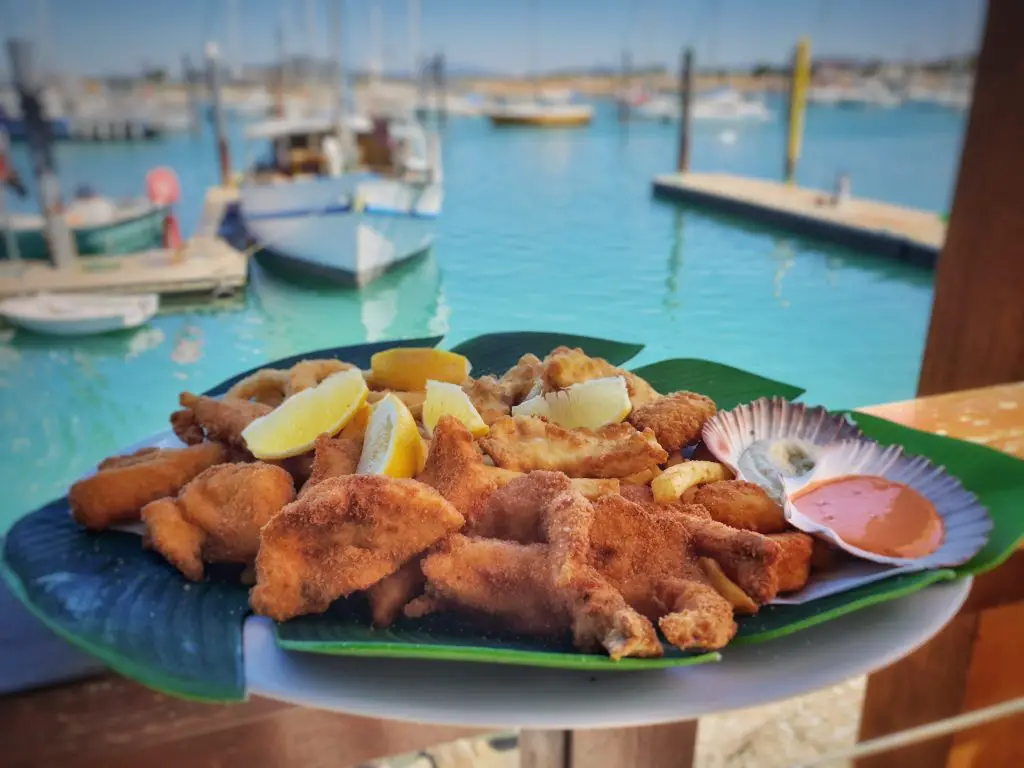 Where To Eat In Prosperine
This sleepy town is emerging through the tourist haze, because it houses the airport. But places are still shut on Sundays and we found the bakery to be the best choice in town.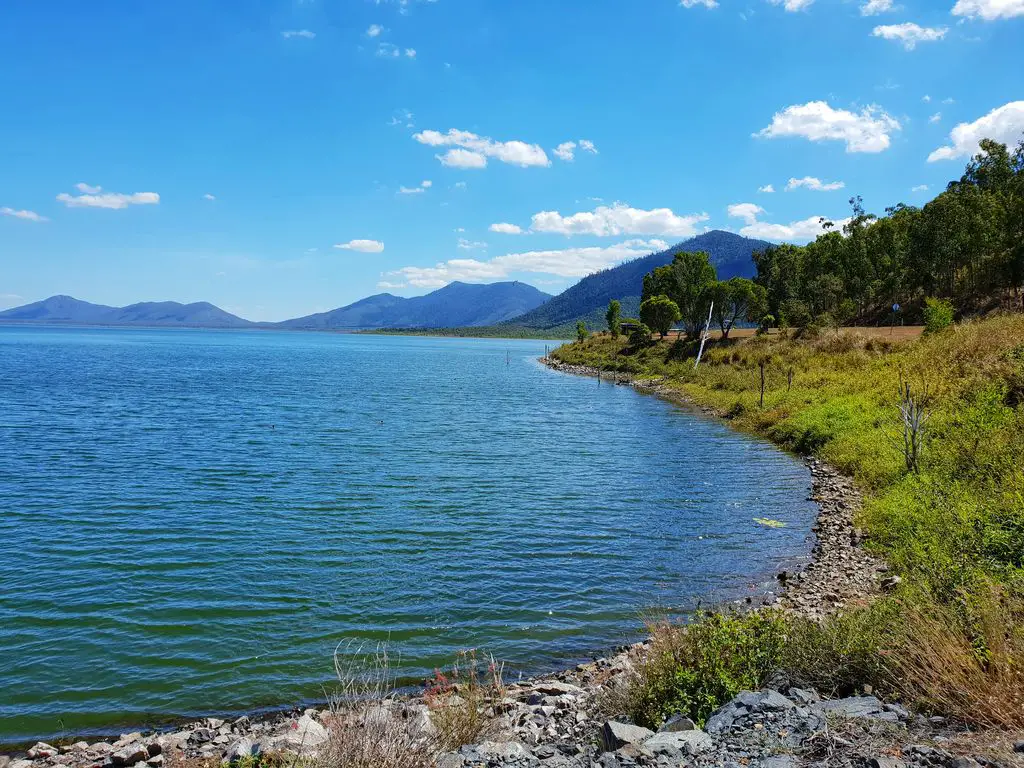 Takeaway
Having lived in Melbourne for nearly two years now it's easy to forget that many towns in Australia still shut down on a Sunday. So when we arrived at lunchtime on Sunday we found not many places open to eat. We resorted to Subway and Red Rooster. Keep that in mind during your travels.
Prosperine Pies & Pastries
This delightful local bakery is a popular store for local and out of towners. Here you'll find Australia on a plate. Meat pies, sausage rolls, vanilla slice, etc. This is how Australian's do lunch. Don't forget to pay for your tomato sauce 😉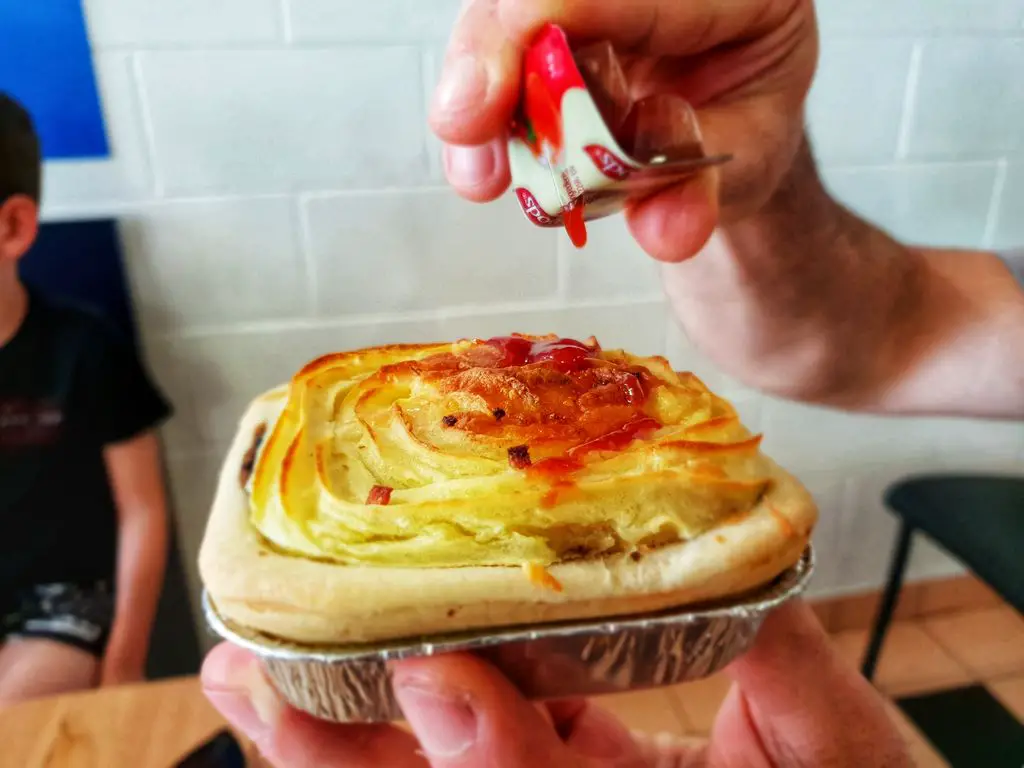 Where To Eat In Airlie Beach
Tourist central, of course, there is going to be some great eats in the area.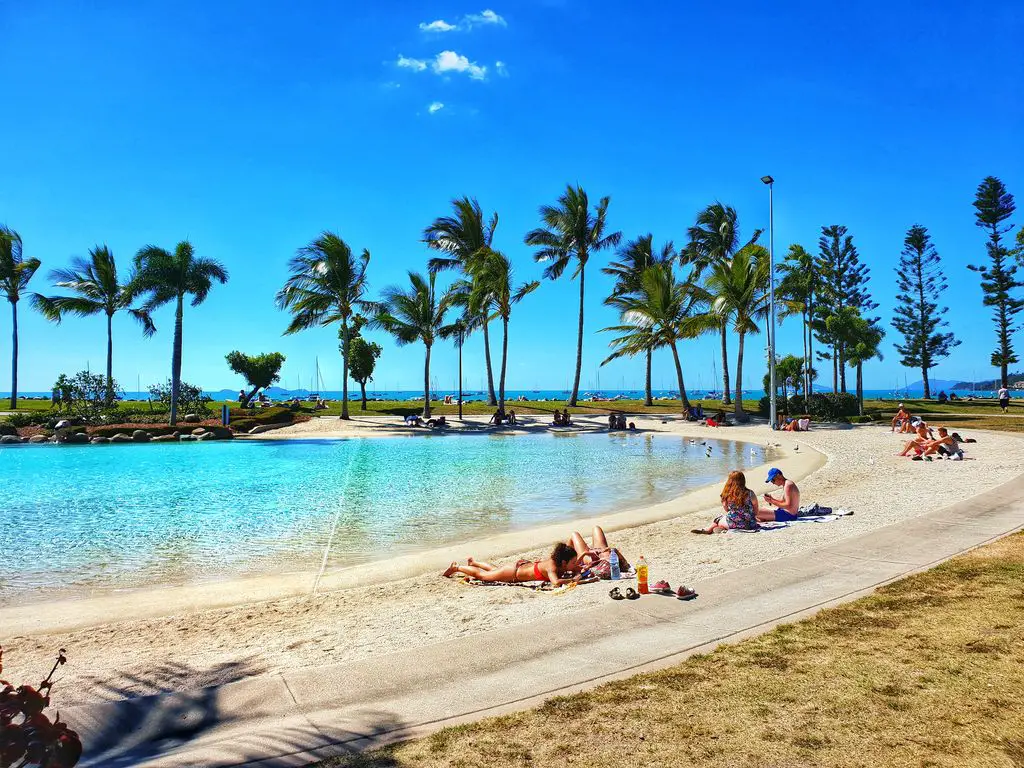 Fat Frog
This funky café sits right on the beach and specialises in health food. The Owner had a dram, found the location and ran with it. The food is presented beautifully and with a view behind it to drool over.
My kids loved the beanbags located at the front, as well as the dedicated kid's section complete with a dress-up box.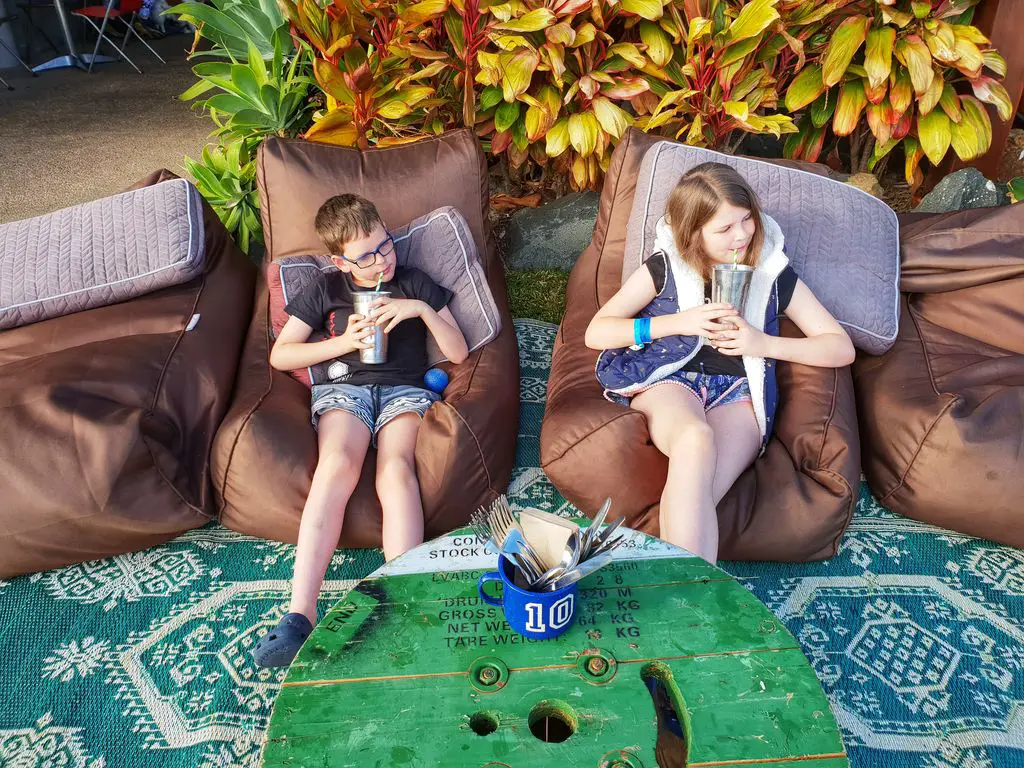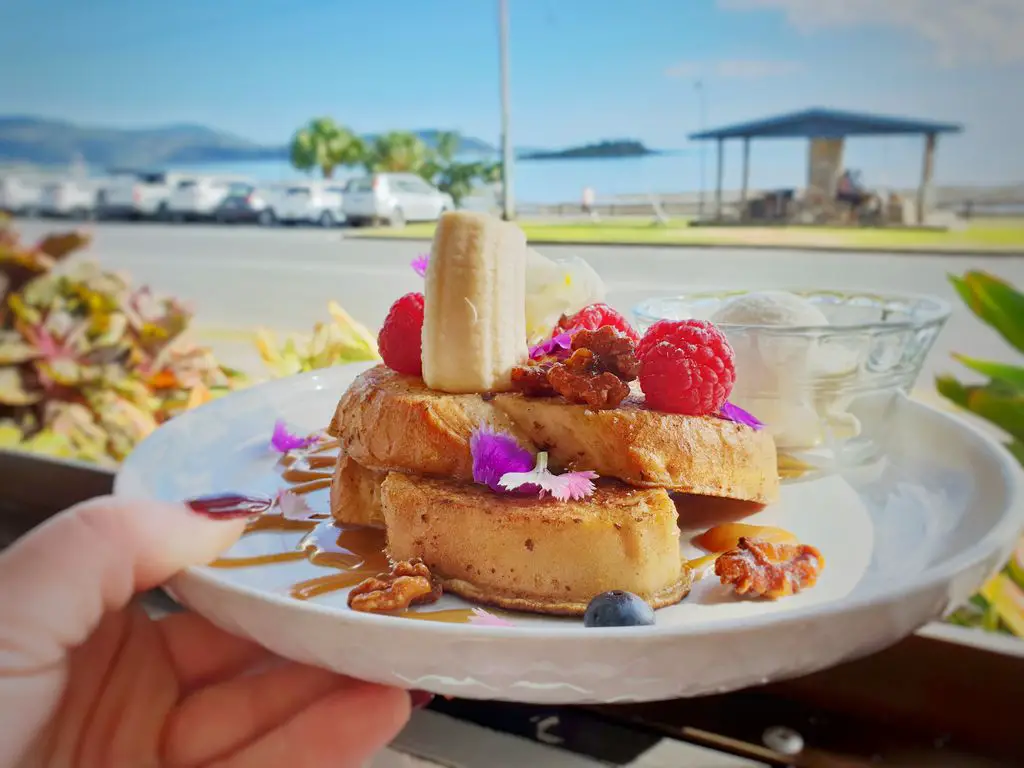 La Marina
Feel like Italian? La Marina is located at the same Port where you take your Cruise Whitsundays to the Great Barrier Reef. Enjoy the sunset and watching all the yachts pull in and out.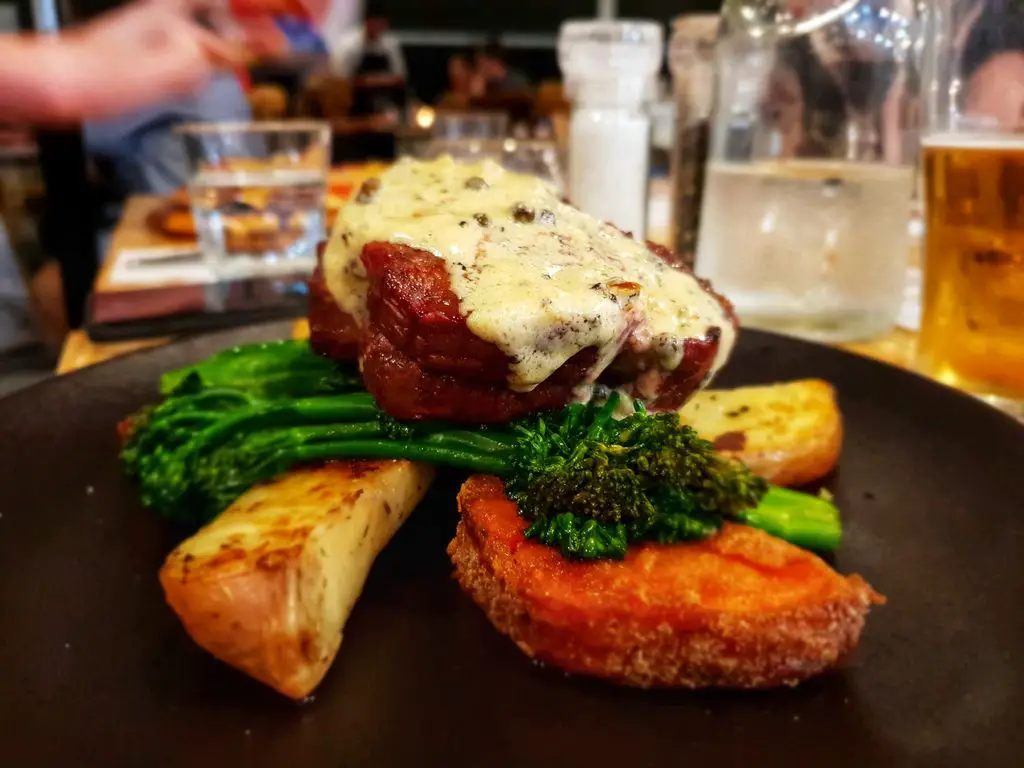 Hogs Breath
We were looking for a place to have lunch in the centre and decided on the Hogs Breath lunch specials. Mainly because they had a balcony overlooking the beach. Hogs Breath is your typical steakhouse with generally large portions, but not overly quality based food.
Chinese
One evening after cruising the Great Barrier Reef we all decided to stay home and eat. Across the road from the Mirage was Tasty Chinese. Expensive, but delicious.
Catering
During our stay at Big4 they organised a BBQ dinner catering pack and a breakfast one. The breakfast consisted of mason jars filled with blueberries and granola, plus tubs of yogurt, bread, eggs, and bacon.
The BBQ dinner came with sausages, st, aks and salads.
All of it was delicious.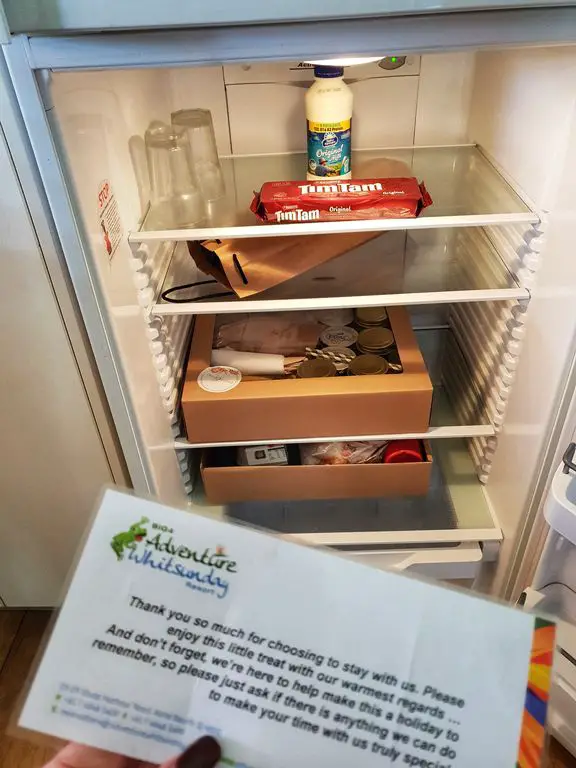 Supermarkets
You'll find plenty of supermarkets in Airlie Beach and Bowen to buy your own groceries for dinner. Australia's largest chains are Coles and Woolworths if you are needing something to plug into your Google Maps. Groceries are significantly cheaper than eating out.
Got some suggestions of your own? I'd love to hear them for my next visit.
Read the best places to stay on any budget here.
Or 15 Tips for a wonderful Whitsundays family vacation here. 
LOOK HOW EASY IT IS TO PIN THIS!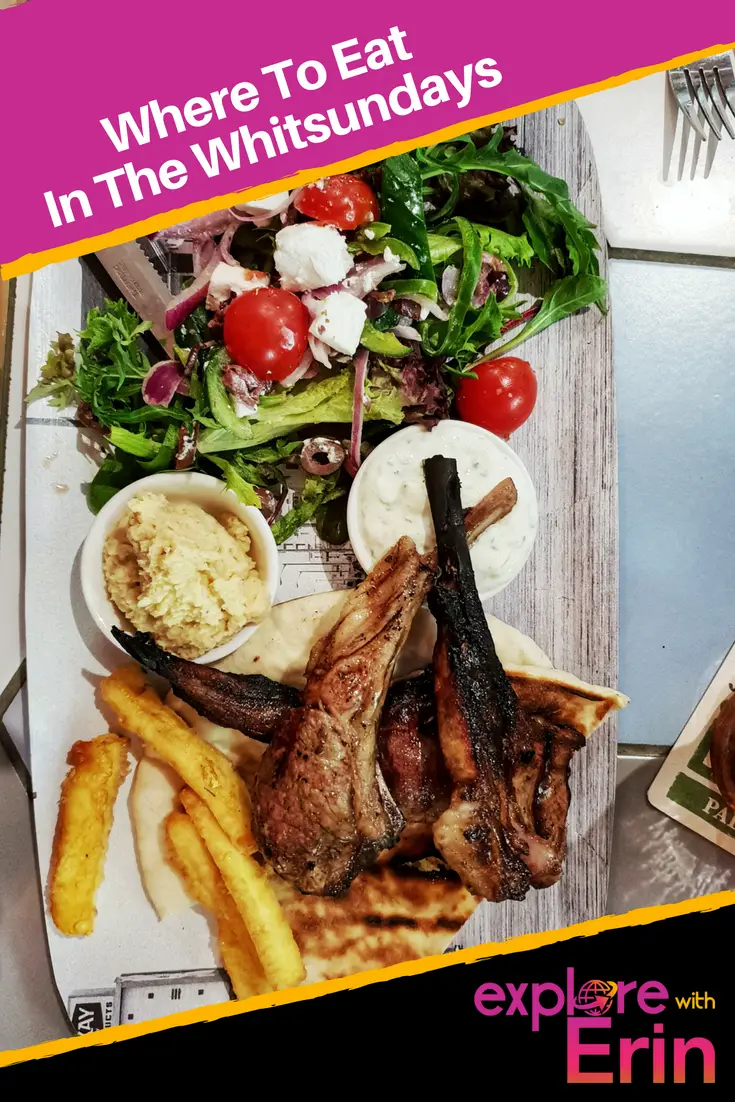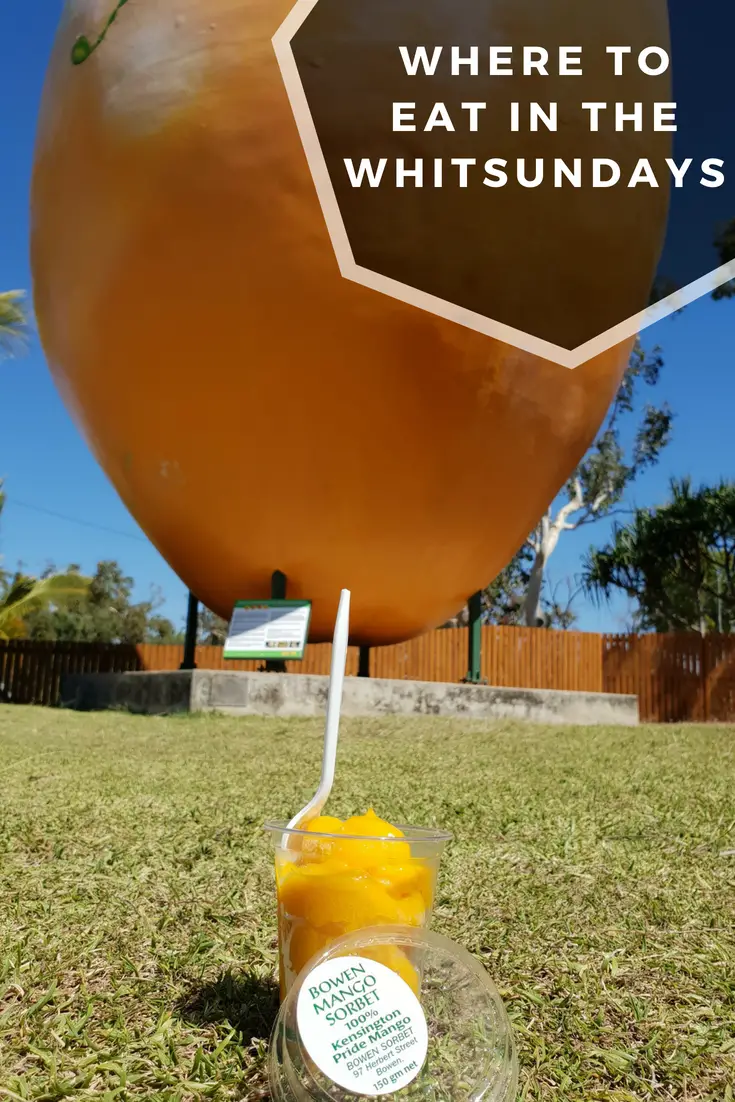 FOMO - do you have it?  Well there is no need to Fear On Missing Out here at Explore With Erin. Sign up to receive updates directly to your in box. I won't spam you, but I do promise a whole lot of awesomeness. What are you waiting for? Join Me!