Welcome to Wales, a land of rugged coastlines, majestic mountains, and picturesque countryside. A road trip through Wales is the perfect way to explore this enchanting country, with its rich history, ancient castles, and vibrant culture.
Of the 10 million tourists visiting Wales each year, only 1 million are from outside the United Kingdom. So, this is still a relatively undiscovered destination for international travelers.
I hope you feel inspired to discover the wonders of Wales, one mile at a time!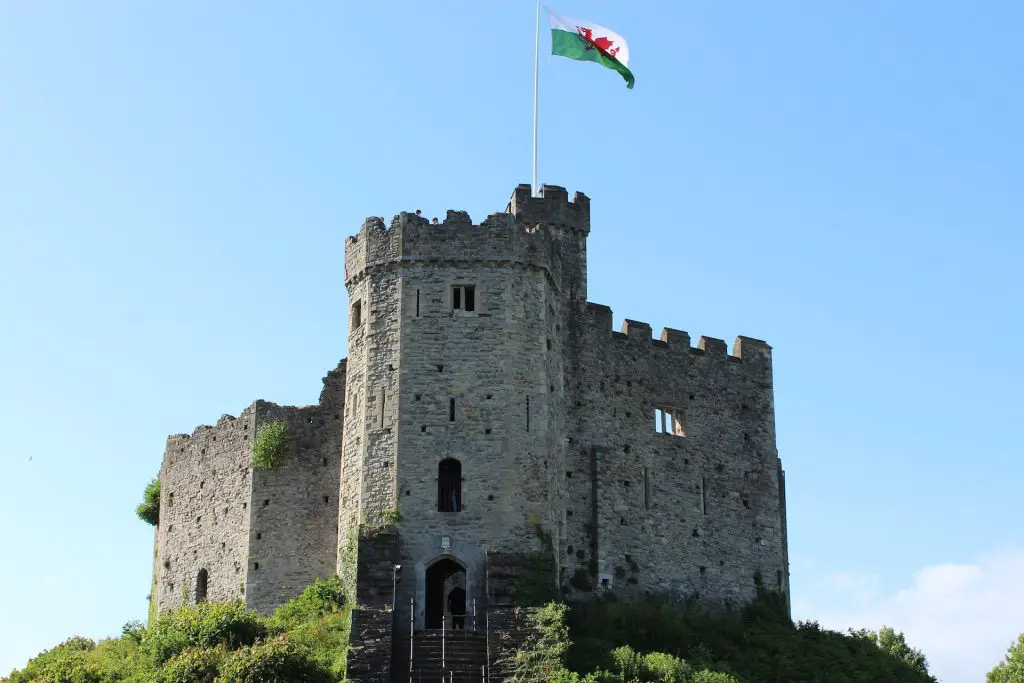 How long would it take to drive around Wales?
Most Welsh road trip itineraries offer 7-day Wales road trip itineraries, however, you are going to struggle. While my itinerary below is 38 days long, I recommend at least 14 days to do your Wales road trip.
How many days do you need to visit Wales?
If you are attempting to cover all of Wales you are going to need more than 14 days. But given the below Welsh road trip itinerary you could curate your week-long journey.
What is the most scenic drive in Wales?
One of the most scenic drives in Wales is the Abergwesyn Pass, which runs from Tregaron to Llanwrtyd Wells. We love this drive as it features a series of hairpin turns named the 'Devil's Staircase'.
Is it easy to drive around Wales?
We are not UK citizens, but Wales is as easy as any Western country. If you are flying into Heathrow or Gatwick, pick up a rental car, or even a Goboony campervan, and drive from London to Wales. Starting your Wales road trip itinerary along the M4 motorway will take less than half a day.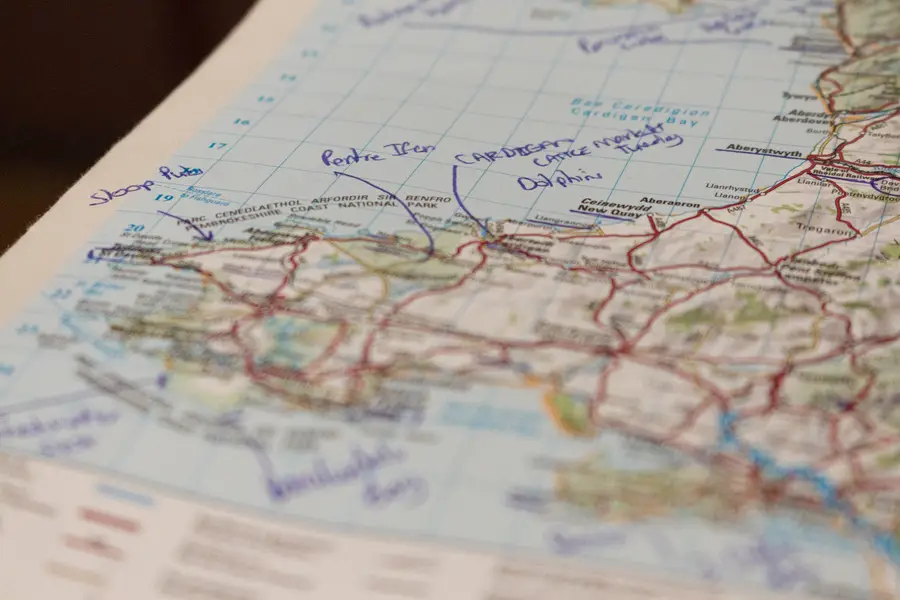 Where did we start?
The kids and I were attending the world's largest travel expo, World Travel Market, on my 3rd or 4th trip to the UK.
As I was looking at a map of the UK I realized that I hadn't seen a lot of what the UK had to offer, other than London.
Our last road trip had been in Bulgaria more than 5 months ago and I decided it was time the kids and I headed back out on the open road. I love the freedom of a road trip with kids.
So where else to go than the untouched countryside of Wales? The land with one of the oldest active languages in the world. A land of history and legend. A land of immense natural beauty and, as we discovered, so much more…
If you're thinking about a Welsh road trip in Great Britain, follow our driving adventure around Wales and I'm sure you'll be inspired. We had the luxury of 6 weeks in total, but this itinerary could be sped up if you had less time to play with.
So pack your bags, grab your camera, and hit the road for an unforgettable journey through one of the most beautiful countries in the world.
We left East London about 1pm. London was a nightmare and took more than an hour to move out of. Once we hit the M4 it was smooth sailing all the way to South Wales.
The sun set early, before 5 pm, so the last few hours seemed so late at night, especially with the howling wind and rain.
We didn't see much as we pulled into our new home for the next few nights, however with a full moon out what we did see was an absolute winner.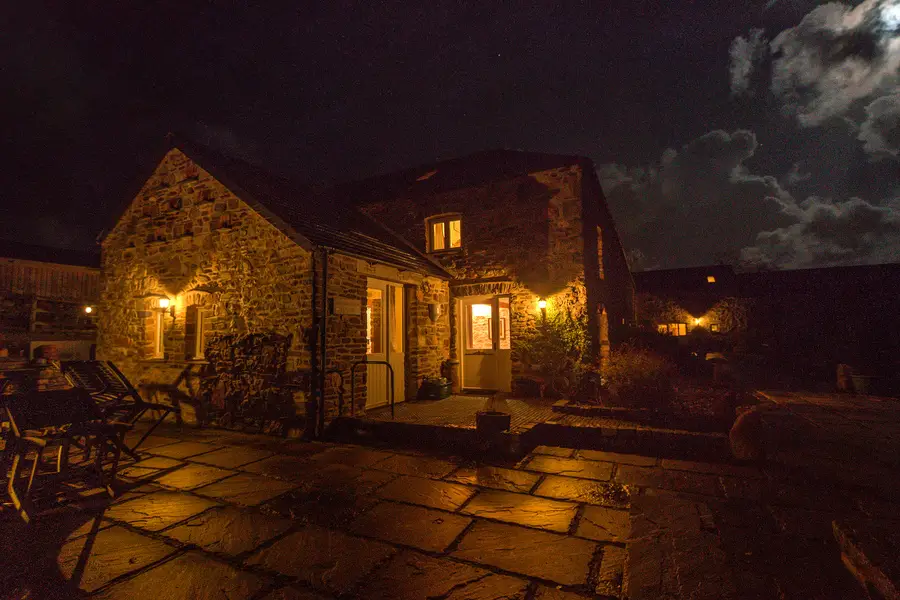 After the kids and I enjoyed a sleep in we took a drive around south Wales, coming across the most heavenly cathedral I've ever seen. It was a dark, overcast day when the heavens opened for a single ray of light just to shine on the church and the church alone.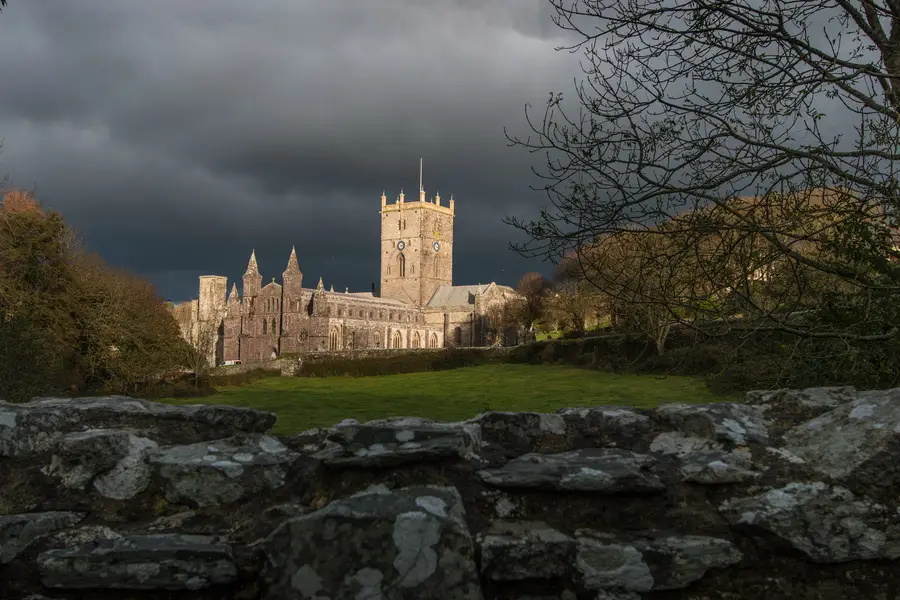 After visiting St David's Cathedral we headed along the Coastal Way to Whitesands Beach in South West Wales. November is cold in the UK so it was only a quick walk on the shores before heading to a nearby café for a round of steaming hot chocolate.
We had heard good things about Sloop Inn in Porthgain, a tiny town with just 38 permanent residents. And while the food was good, I couldn't identify why it was raved about given so many amazing choices in the area.
This morning I decided to let the kids have some more fun, before some more adult sight seeing. So we headed to a nearby indoor playground, Merlin's Magic Indoor Playground. While the kids played I used the free WIFI for some much needed work.
About 3.5 hours later they were ready to leave and we made our way to Wolf's Castle.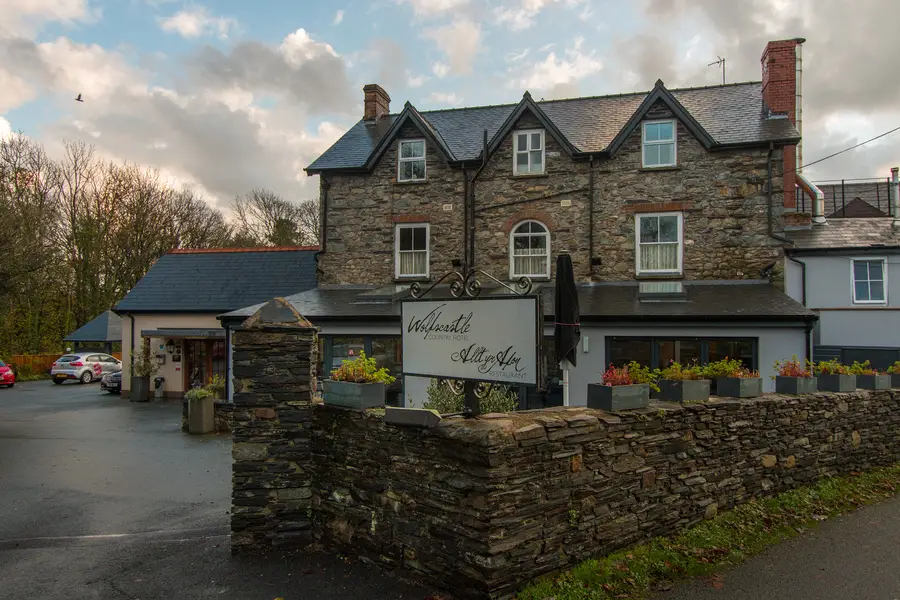 We had the most amazing breakfast at Wolfcastle before heading off to another castle, Pembroke Castle. The home of Henry Tudor before he became king! It was a beauty of a castle and featured a giant map of Wales. The kids enjoyed running between the places we were attending on our Wales road trip.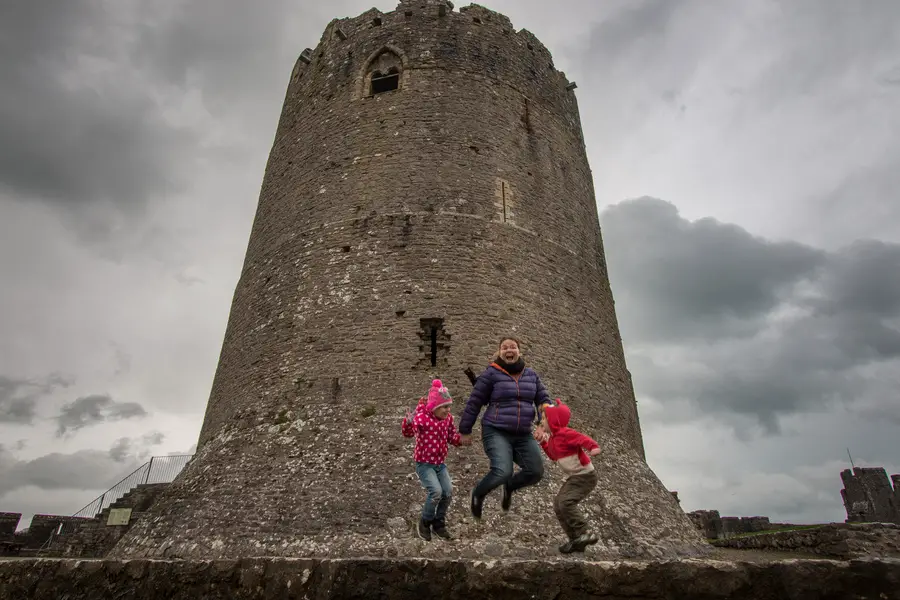 At the Wolfscastle Country Hotel that night the Head Chef, a Masterchef Professional (UK) winner, treated us to one of the most special dinners I've ever had the pleasure of eating.
Day 5
Cardiff (South Wales)
Accommodation: Ibis Cardiff (check prices)

Distance: 166 km
Saying goodbye to Wolfcastle was sad, but there was so much more of Wales to see. We left rural south Wales for the hustle and bustle of Cardiff. We did a quick drive through Swansea on the way.
While in the city we were looking for a central location for a pit stop and the Ibis proved to be just the thing.
It was the perfect family hotel, with their triple room.
Day 6
Today we spent touring Cardiff. A long walk in the harbor, as well as the offer of a local boatman, The Open Boat, to go on a 20-minute boat tour of Cardiff Bay.
My kids loved playing on the waterfront playground, while I considered if we had time to visit the famous Dr Who Experience. I will be back, Cardiff!
Here's where you can save yourself a week, because we decided we wanted to just enjoy Wales and ended up leaving south Wales, driving 1.5 hours north from Cardiff to Llanwrda via the Brecon Beacons National Park. Brecon Beacon is a must-stop.
Organise a Brecon Beacons National Park tour.
Once we arrive at Sykes Cottage we check in for a week relaxing and working before continuing our Wales road trip itinerary.
Caernarfon became a real favourite for us, as we travelled from the north Wales road trip from Llanwrda to Caernarfon. We checked into the Travelodge located on Victoria Dock in the centre of town. Great location and good value family rooms.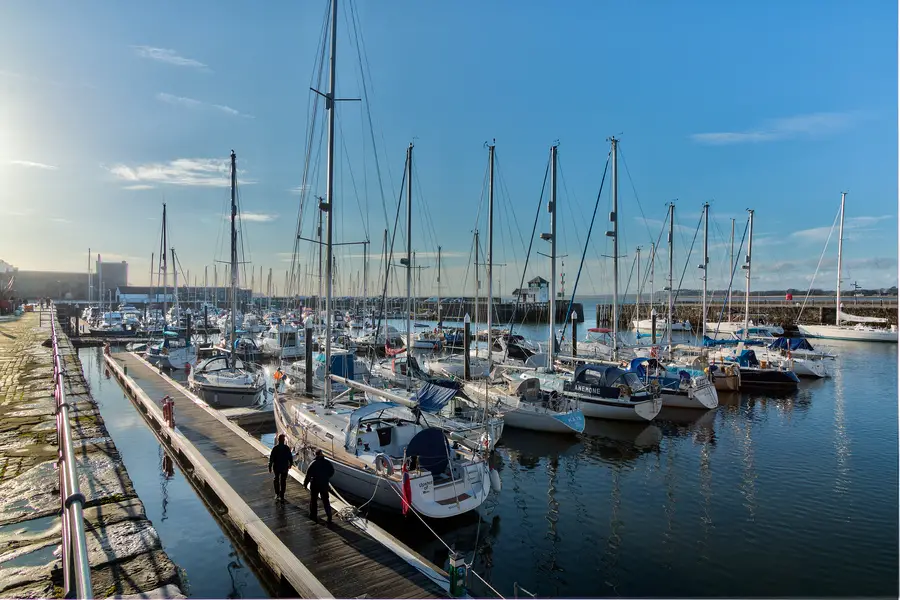 Today we were on a mission to visit Llanfair­pwllgwyngyll­gogery­chwyrn­drobwll­llan­tysilio­gogo­goch. Yes, you read that right. I dare you to pronounce it.
With 58 characters, it is the longest place name in Europe and the second longest official one-word place name in the world. There is not much to do there, but it was fun to visit and should be part of any Wales road trip.
After our visit to "L town" I took the kids to a unique indoor playground right near our hotel, Caernarfon's Fun Factory (Yr Hwylfan), which is located inside a former church.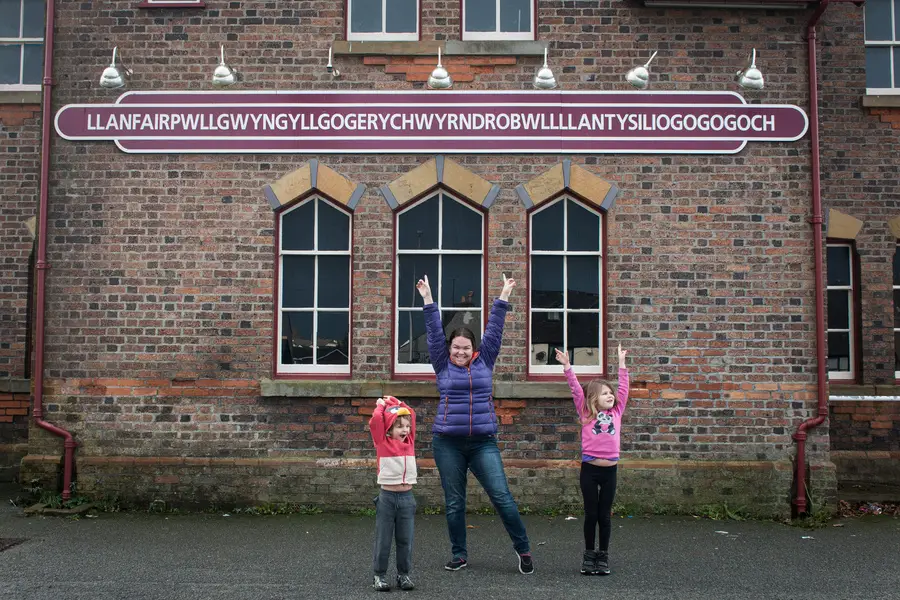 Another of my favourite places in north Wales was Betws-y-coed. We stopped here for a walk around the cute and quaint town.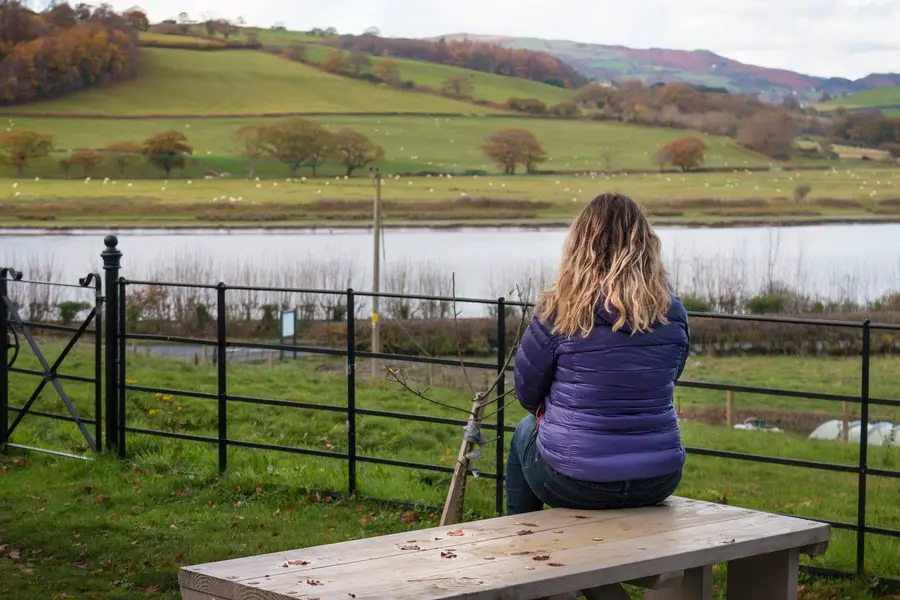 Tip: Stop near Capel Curig to capture the sunset!

Day 18
We wanted to head as far north as Liverpool so today we started making our way through north Wales, with a quick overnight stop in Chester. The kids loved the little playground in Llanberis along the exceptionally scenic lake.
You'll find yourself stopping regularly for all the beautiful Welsh countryside photos.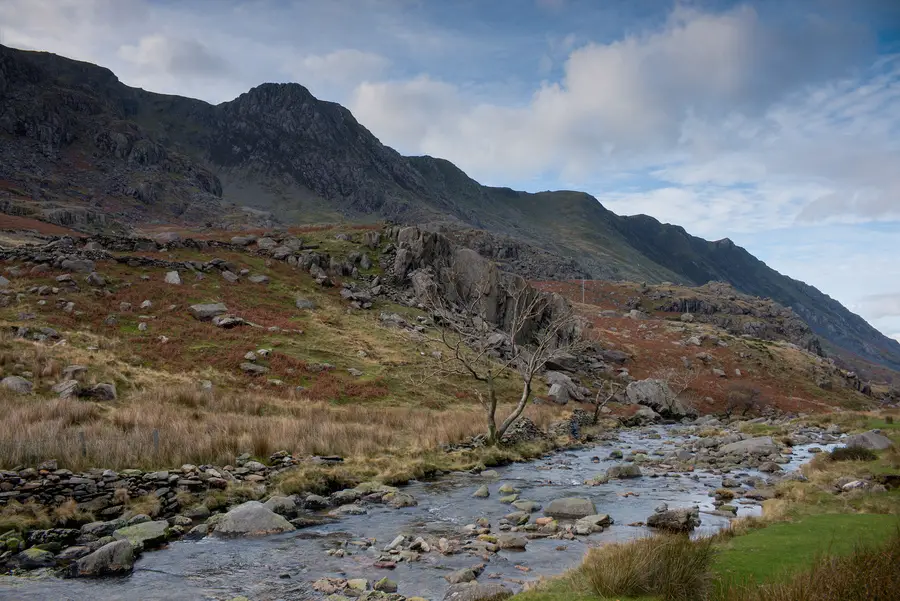 We did a quick shop in Wrexham before pulling off the highway for another cheap Travelodge stay.
Now I know Liverpool is not in Wales, but the hometown of The Beatles really was just a hop-skip-and-a-jump away from north Wales, so I decided to make a quick detour.
The Ibis Liverpool Hotel is in a prime spot on the harbour and within easy walking distance to the centre of town. I was able to leave my rental car in the hotel parking lot and the kids and I made our way around on foot in this beautiful city.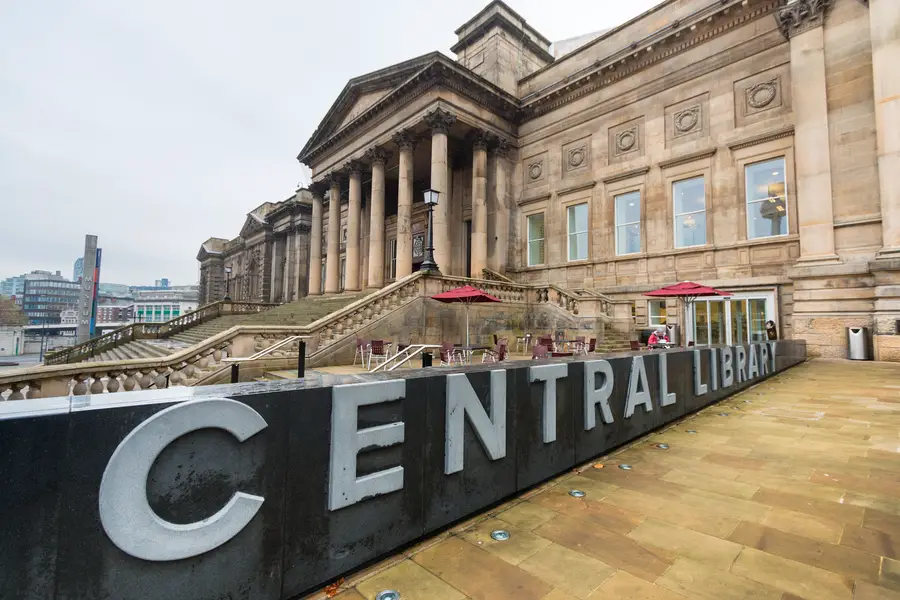 For dinner we explored Liverpool One, the city's modern pedestrian-only outdoor mall. Most restaurants were full so we picked up takeaway before checking out the cute Christmas markets and exhibits.
I knew the kids were going to love our visit to the Ice Festival today. They got to meet Santa, do some ice-skating and even ride the ice slide a few times, until we were finally so cold that we retreated to the Central Library.
Such a beautiful library that we ended up spending a few hours reading in the warmth of the vast children's room.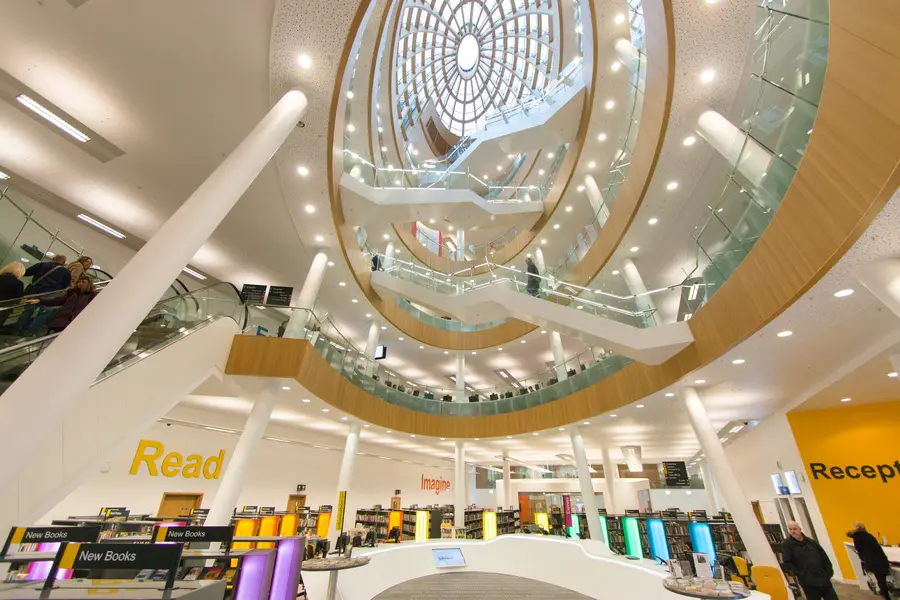 After a buffet lunch we rolled back to the hotel and caught up on much-needed sleep. Consider doing a Liverpool tour.
Finally it was time to head back on the north wales way and continue our Welsh road trip. our ultimate destination was Machynlleth, but I decided to break the journey up along the way. I made a number of B&B stops, however most were shut for the season.
It was quite a coincidence that I stumbled on Abergwynant Farm Holiday Cottages in north Wales. It was a sweet, spacious cottage, nestled in the quiet countryside.
I also had a quick stop at Llyn Tegid Lake for photos.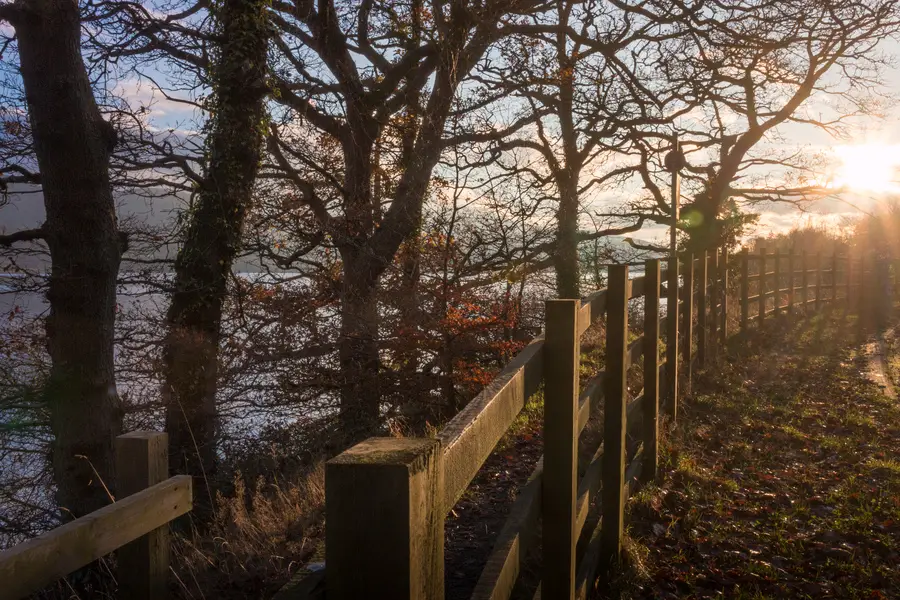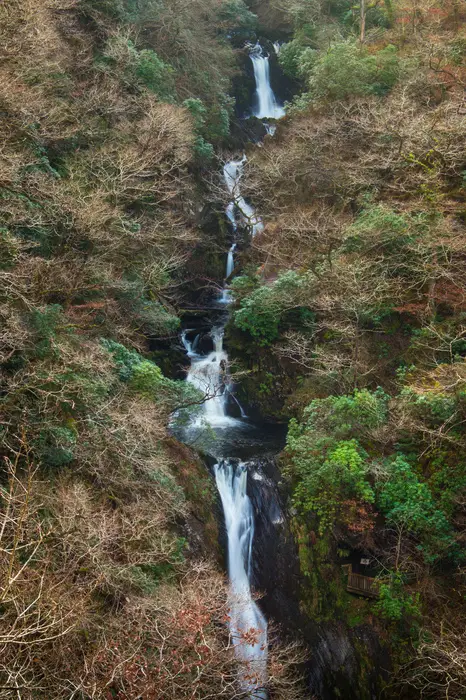 Aberystwyth – Beautiful town on the seaside with a oceanfront playground, castle ruins and yummy donuts (on the pier).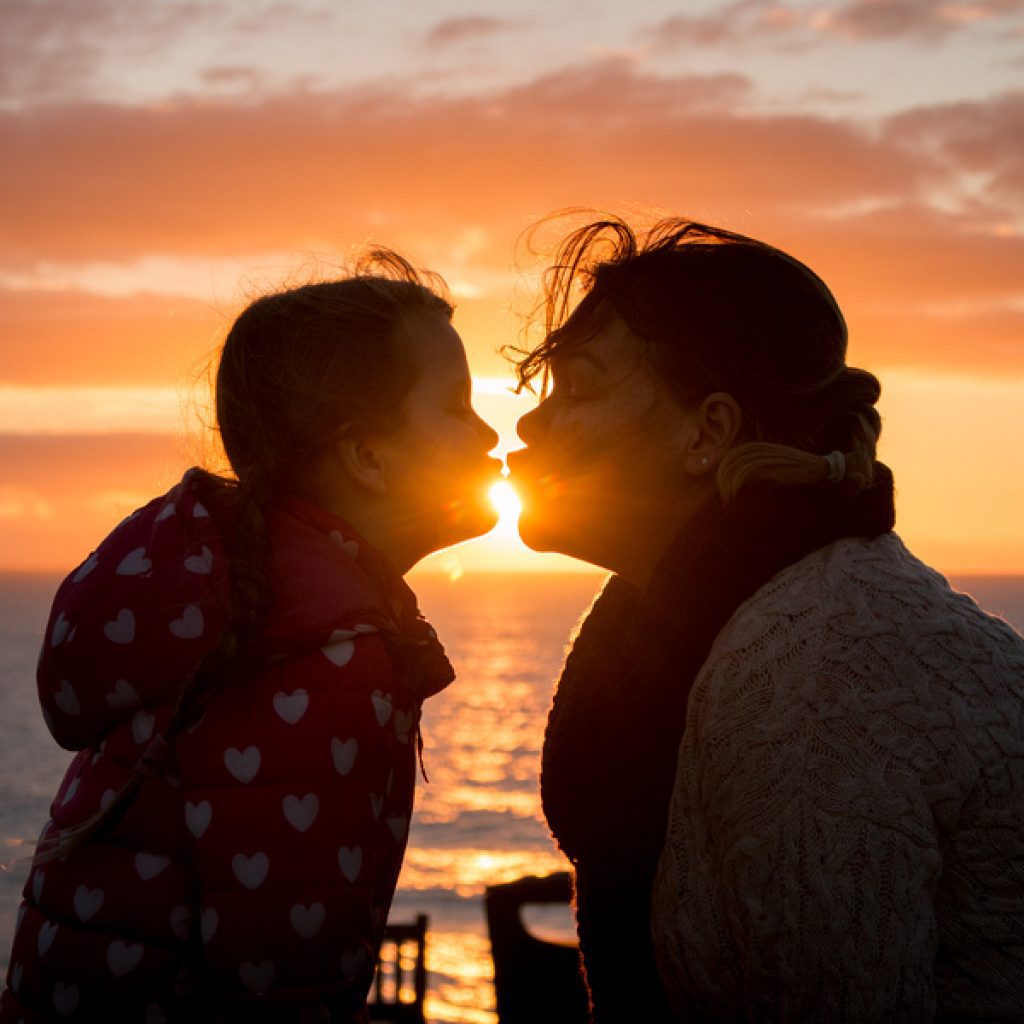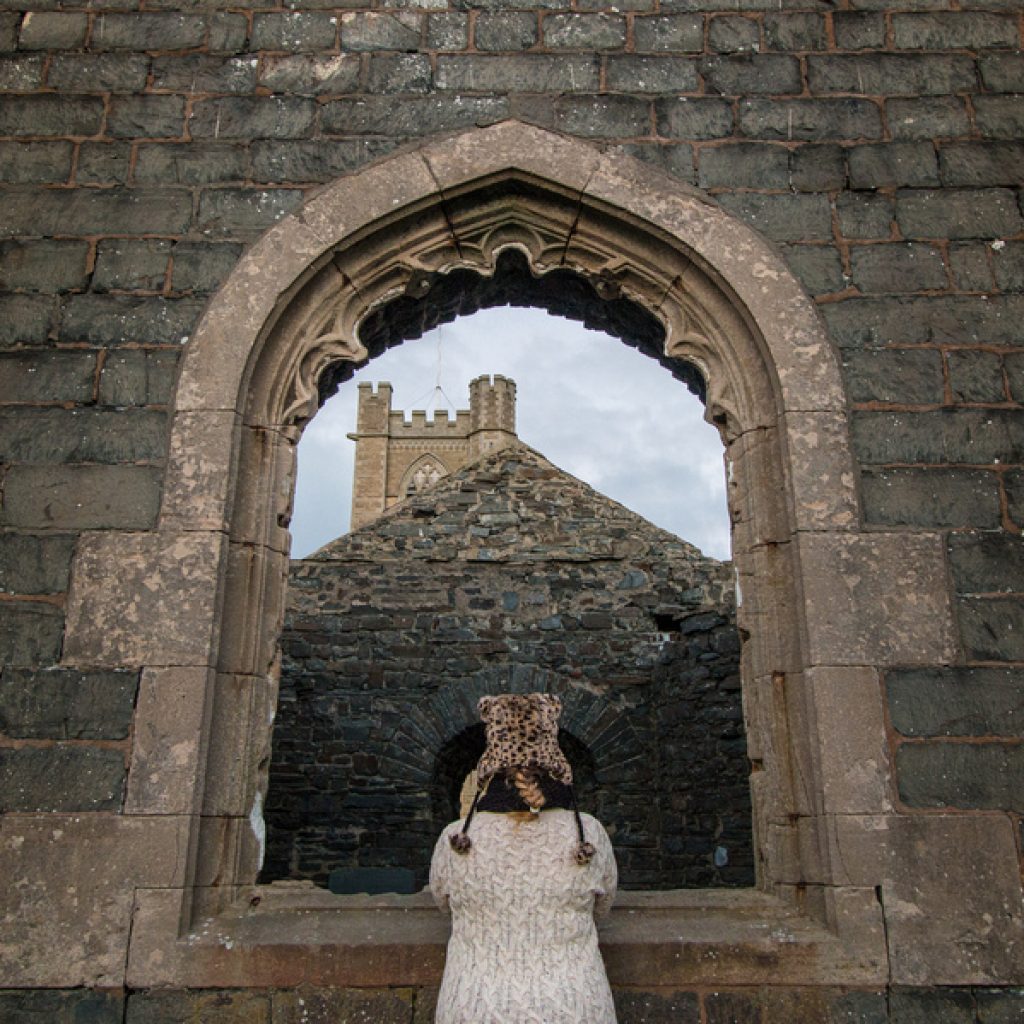 Barmouth – We returned to this beachside town for a hike along the "Panorama Walk", overlooking the surrounding countryside.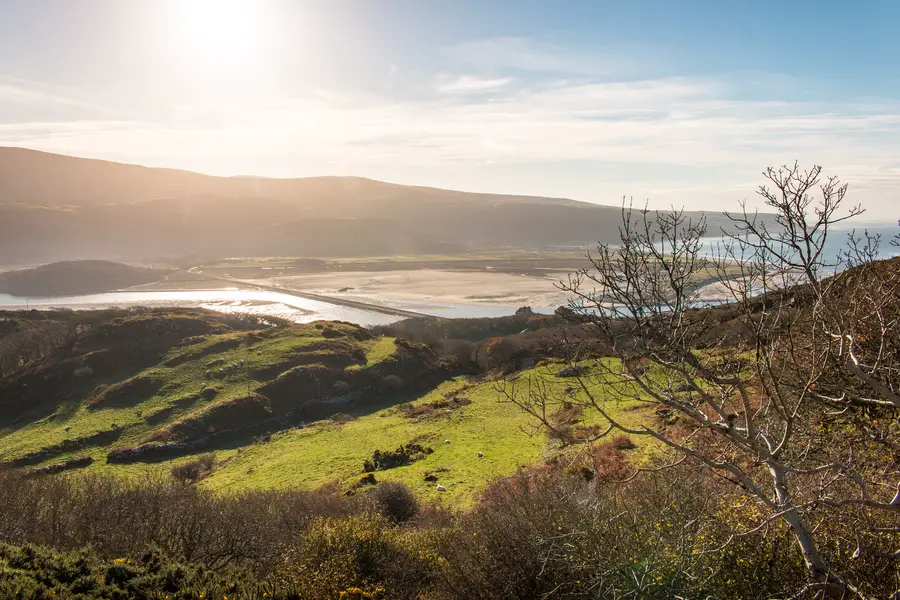 Harlech Castle – An ancient, yet well-preserved, fortress with a rich history.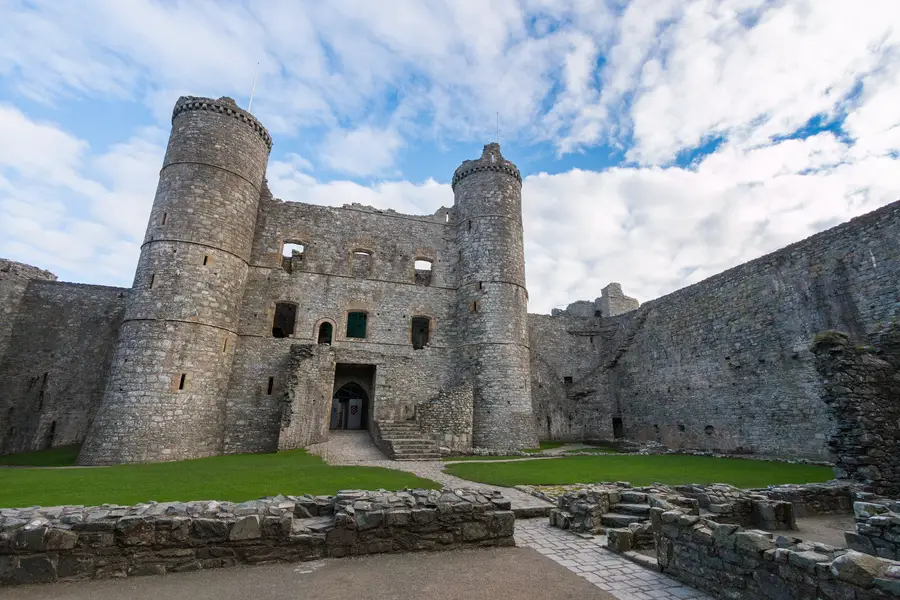 Bounce Below – The highlight of our entire Wales road trip itinerary was found at Llechwedd Slate Caverns in northern Wales. Do not miss it!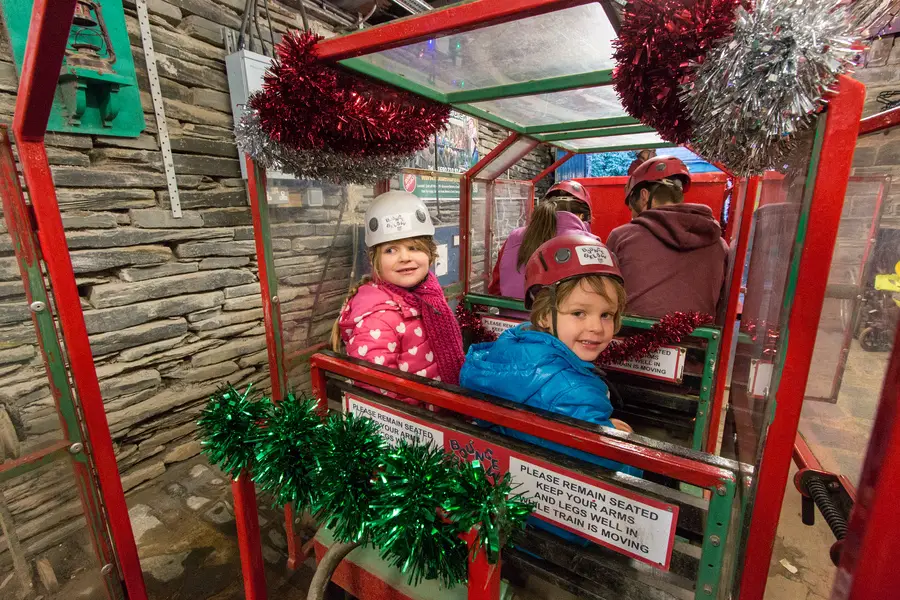 After over a week in our cottage it was time to finish our Wales road trip and head back to England. My daughter's 6th birthday was upon us so as a special surprise we decided to head to Drayton Manor for a day of ThomasLand fun. On top of that we were upgraded at Drayton Manor Hotel to the Presidential Suite – woohoo!
And on top of that Mia received a surprise mini birthday cake at Grill Inn (opposite Drayton Manor Hotel), complete with a hearty "happy birthday" sung by the staff.
After Drayton Manor, Brighton was next on the list, with a quick visit to Stratford-upon-Avon and Oxford.
As the birthplace of Shakespeare, Stratford-upon-Avon holds a unique place in literature and history but is also a beautiful town in it's own right. Plus it happens to be the home of my grandfather, so I hold it close to my heart.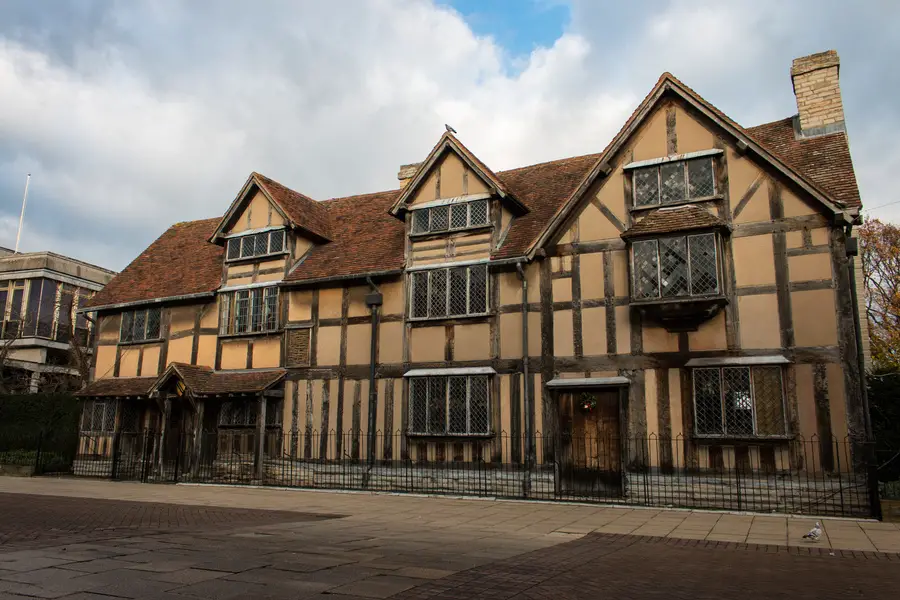 Oxford, on the other hand, was relatively expensive and uninspiring, with a room off the highway at the local Travelodge cost nearly triple the amount as in Caernarfon. It was disappointing.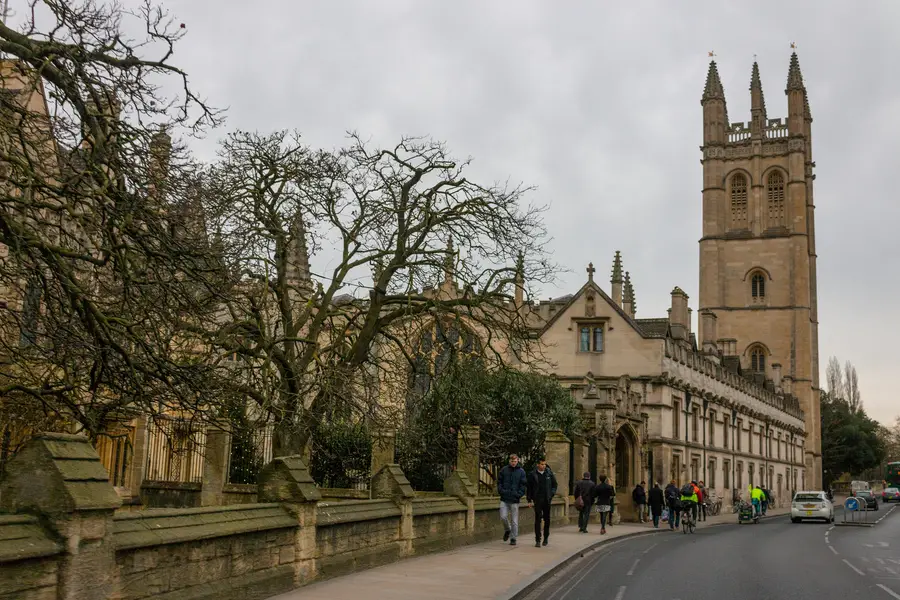 From Oxford we made our way to Brighton – London's summer playground. I make a lot of friends online and one particular family offered to host us for the next two nights. We spent our time in Brighton socialising and playing on Brighton Pier.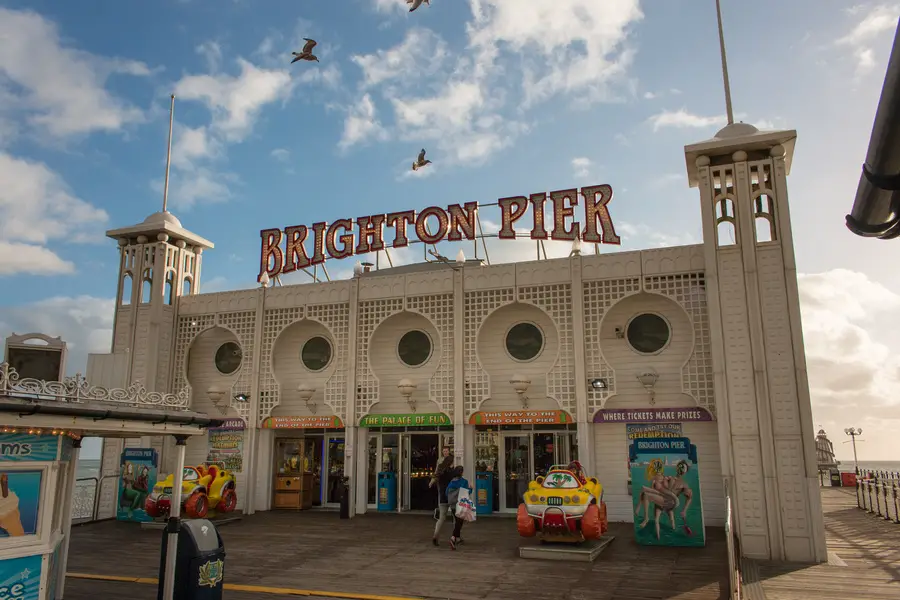 We departed Brighton to spend 1 night with my good friends and fellow travel bloggers, Paul and Karen from GlobalHelpSwap. 6 people in a 1-bedroom apartment in London – what a fun night!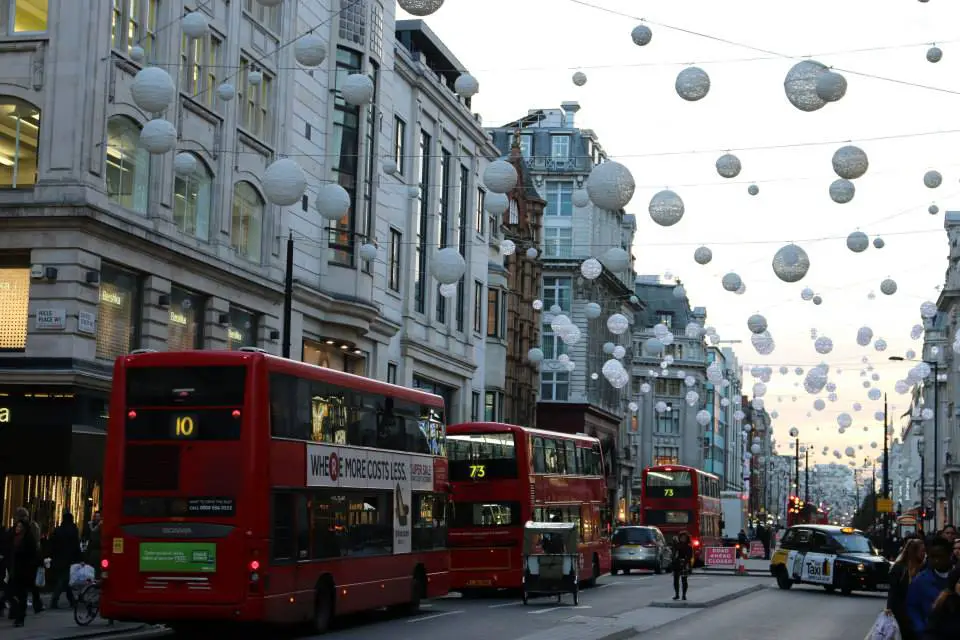 It was nice to move into something a bit more roomy and this central London apartment was fabulous. Just a 10-minute walk from Tower Bridge and the Tower of London. It was the perfect base to explore London with kids.
After relishing the dreamy countryside of Wales during our Wonders of Wales road trip, it was time to return our car at London City Airport and bid adieu to this enchanting country-within-a-country.
The experience was simply intoxicating, leaving no doubt that it is one of the most deliciously picturesque places to be found. In fact, I would readily go back for another visit in a heartbeat. To see Snowdonia National Park, World Heritage site like Conwy Castle or Beaumaris Castle, and of course the Dr Who Experience.
LOOK HOW EASY IT IS TO PIN THIS!
FOMO - do you have it?  Well there is no need to Fear On Missing Out here at Explore With Erin. Sign up to receive updates directly to your in box. I won't spam you, but I do promise a whole lot of awesomeness. What are you waiting for? Join Me!