Mid Wales is a stunning region of Wales that offers plenty of activities for families with children. With its beautiful landscapes, charming towns, and historic sites, Mid Wales is the perfect destination for a family getaway.
Whether you're looking for outdoor adventures or cultural experiences, there are plenty of things to do with kids in Mid Wales.
In this article, we'll explore five of the top activities for families in Mid Wales, guaranteed to create lasting memories and plenty of fun for everyone. And we've even thrown in a few not far in North Wales.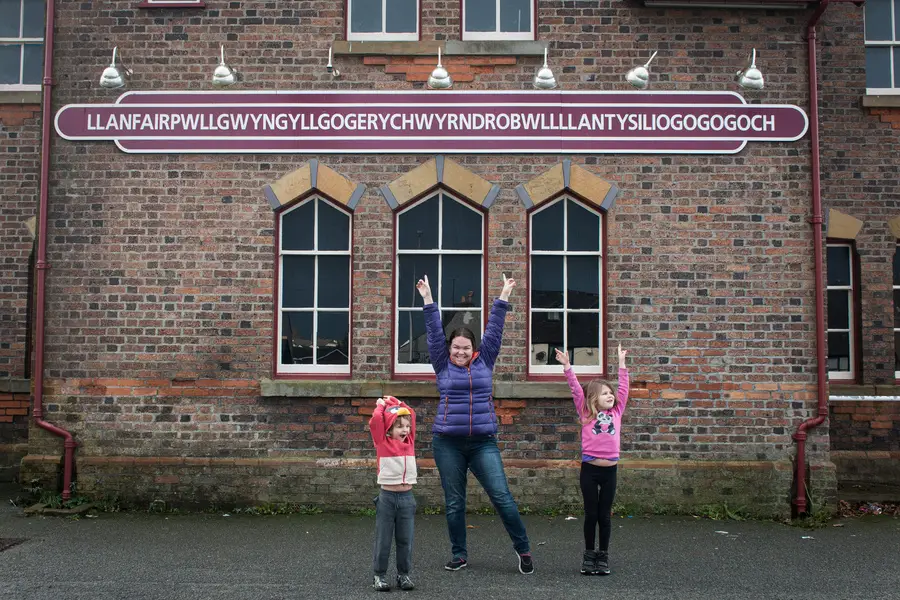 Is Wales a good place to visit with kids?
Wales is widely regarded as a top-rated family vacation spot in the United Kingdom, owing to its stunning landscapes and attractions.
In the north, visitors can marvel at the breathtaking mountains and rocky peaks of the Snowdonia/Eryri National Park, while to the west, there are extensive sandy beaches ideal for building sandcastles.
Additionally, the magnificent mountains, moorland, and lakes of the Brecon Beacons National Park offer an unrivaled opportunity to explore nature's majesty.
Plus there is plenty of indoor playgrounds!
Is Wales good for a family holiday?
Looking for a child-friendly holiday in the UK? Look no further than Wales! With stunning beaches and unspoiled countryside, there's plenty of outdoor adventure to be had. And when it's time to unwind, you can retreat to a cozy and comfortable cabin or family friendly hotel holiday park. It's the perfect combination!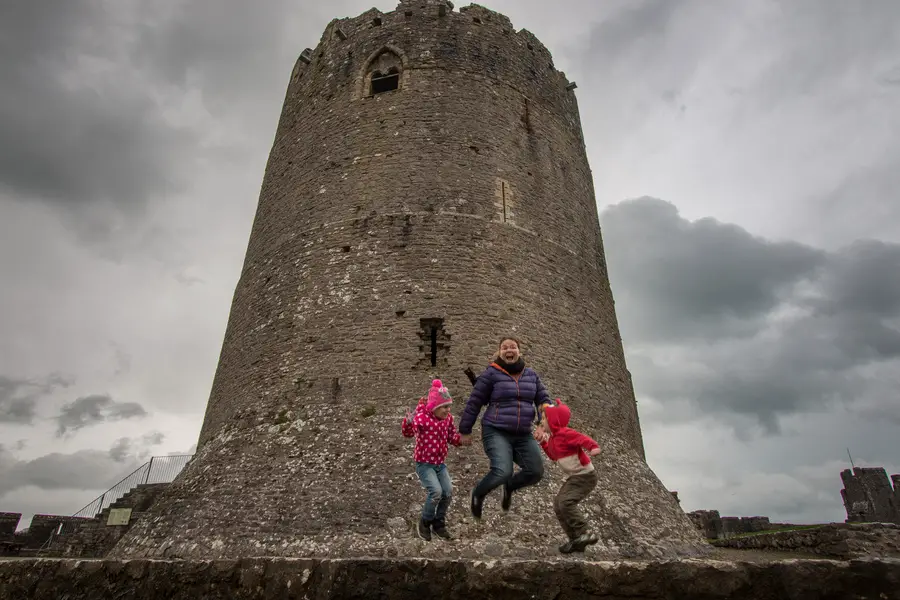 Is Wales cheaper than England?
Yes. Wales is the affordable East of the United Kingdom with living costs being 4x lower than some places in England!
How many days do you need in Wales?
Most people tell you a week is good to tour Wales, we took 6. Head to my ultimate Welsh Road Trip to discover the wonder of Wales and plan your own itinerary based on your time frame.
Find cheap rental car prices here.
If you'd rather do a 5 day tour, click here for cheap prices.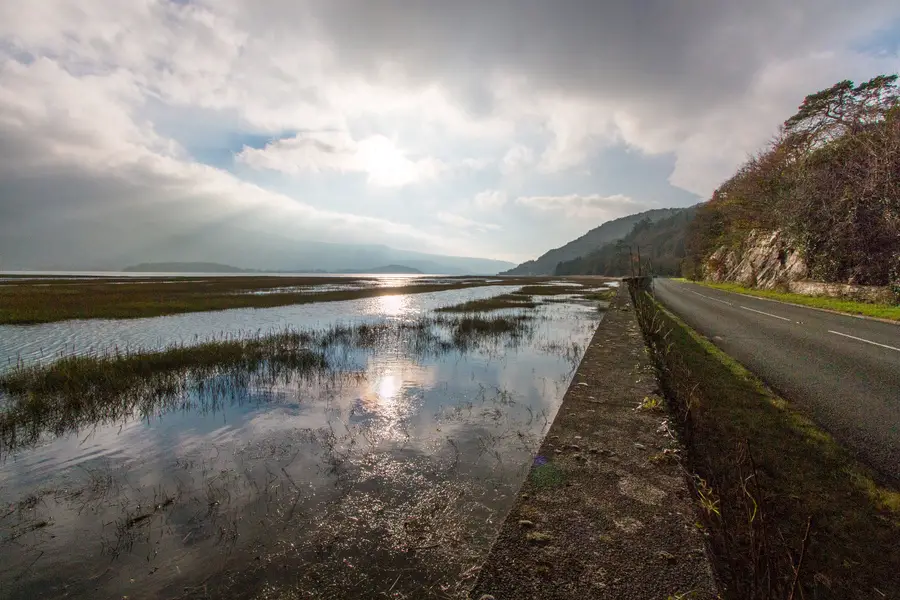 Is Mid Wales worth visiting?
Mid-Wales is a huge, beautiful region, crisscrossed by mountain passes, dotted with characterful little towns and never far from water – rivers, lakes, or the sea. It's the perfect spot for a family getaway.
What is Wales famous for for kids?
Wales has more castles per square mile than any other country in the world, with a total of 600. The second-largest castle in Britain is Caerphilly in South Wales after Windsor Castle. Also my kids love the Wales National flag which is a cute Red Dragon (Y Ddriag Goch).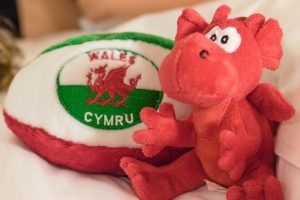 What is Mid Wales famous for?
Mid Wales most popular holiday destination is the coastline in which features miles of scenic coastline and beaches, charming small towns and villages full of character.
Where did the celebs stay in Wales?
Gwrych Castle is a Grade I listed country house near Abergele in Conwy, North Wales. We think Celebrities should stay at Pandy Bach.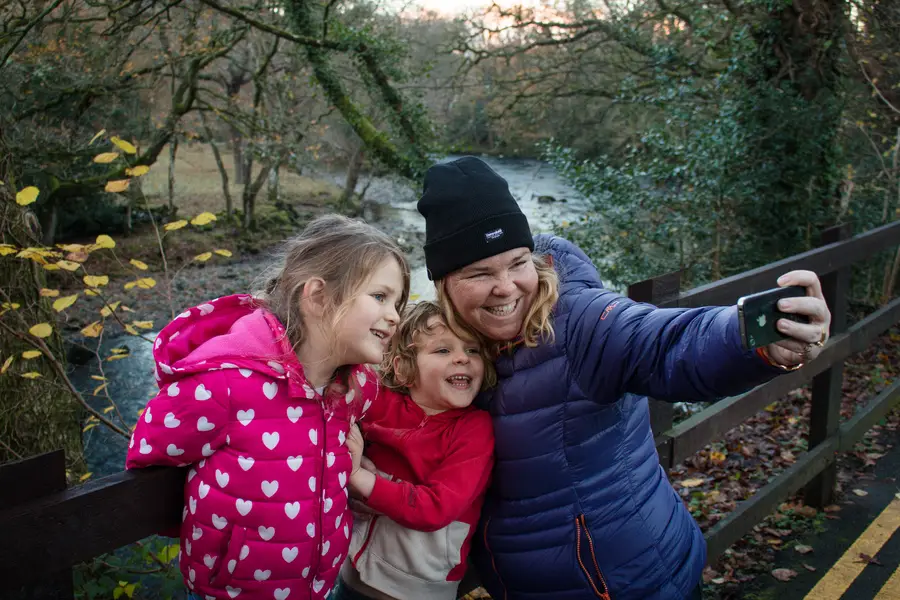 Where Should I Stay In Wales With Kids?
As you can see from our 6 week Wales road trip we had been moving around at a pretty rapid pace, and we wanted a central location to explore the more famous parts of West Wales at a more leisurely pace.
We were pretty excited when Quality Cottages asked us to choose our favourite Wales holiday cottage and we found Pandy Bach. Which became our home for the next 10 days.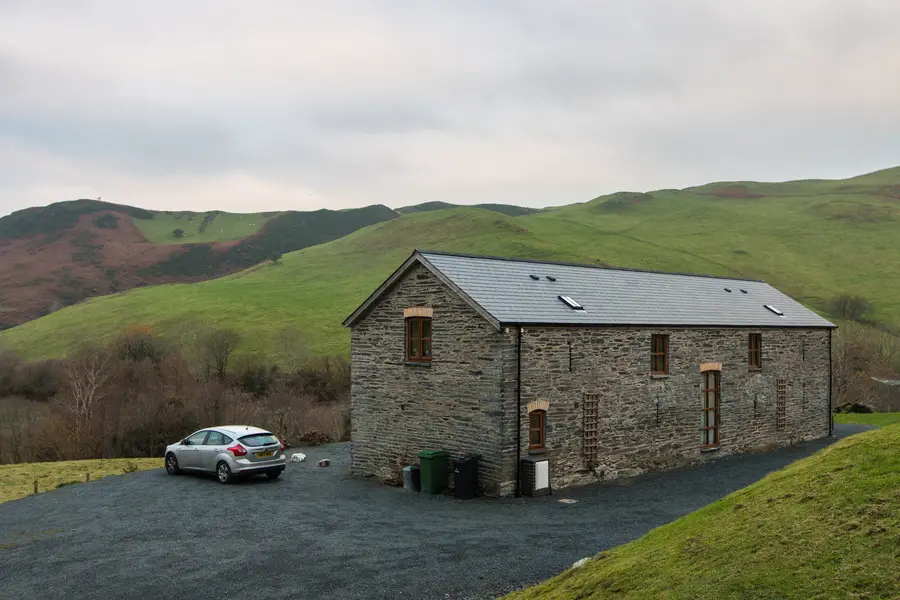 This gorgeous cottage was a 19th century fleece mill, but it's not quite so old anymore. The structure was renovated several years ago into a luxurious and cosy home from top to bottom or from the garage flooring to the chandelier lighting. I fell in love instantly.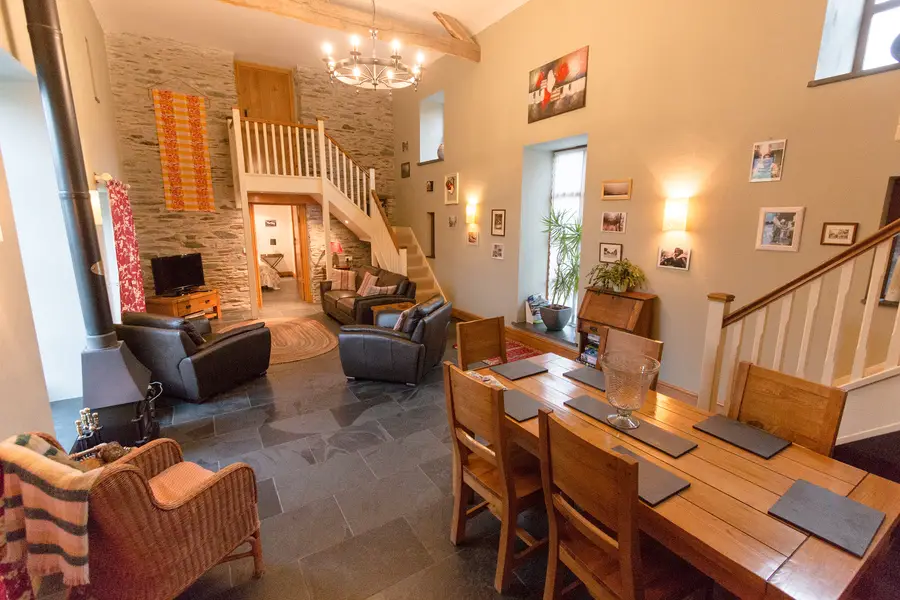 The owners had left a generous food hamper for us with cereals, welsh cakes, milk and plenty of other goodies, which came in handy since we were looking forward to cooking in the well-equipped kitchen complete with racking. Since the kids and I are nomads, cooking is something I miss the most and relish when I get the chance.
Pandy Bach's location was superb – exactly what we wanted. We felt the serene seclusion of the quiet countryside and rolling emerald hills, yet just a few minute's drive away was the centre of Machynlleth with a handy local supermarket and other small town conveniences.
Looking for a hotel room in Mid Wales, check out these great places in Machynlleth.
During our time in Machynlleth we spent every other day exploring Wales.
In order the kids and I have rated our 5 favourite things to do in Mid Wales with kids including a few things, not far in North Wales.
5 Things To Do In Mid Wales With Kids
5. Devils Bridge
Legend has it that the original bridge in Ceredigion was constructed by the Devil himself, as it was deemed too challenging for humans to build.
As per the agreement, the Devil agreed to construct the bridge in exchange for the soul of the first being to cross it. Despite completing the bridge, the Devil was outwitted by an old woman who tossed bread onto the structure, distracting him while her dog became the first living creature to cross it.
Enraged, the Devil departed from Wales forever and has not returned since.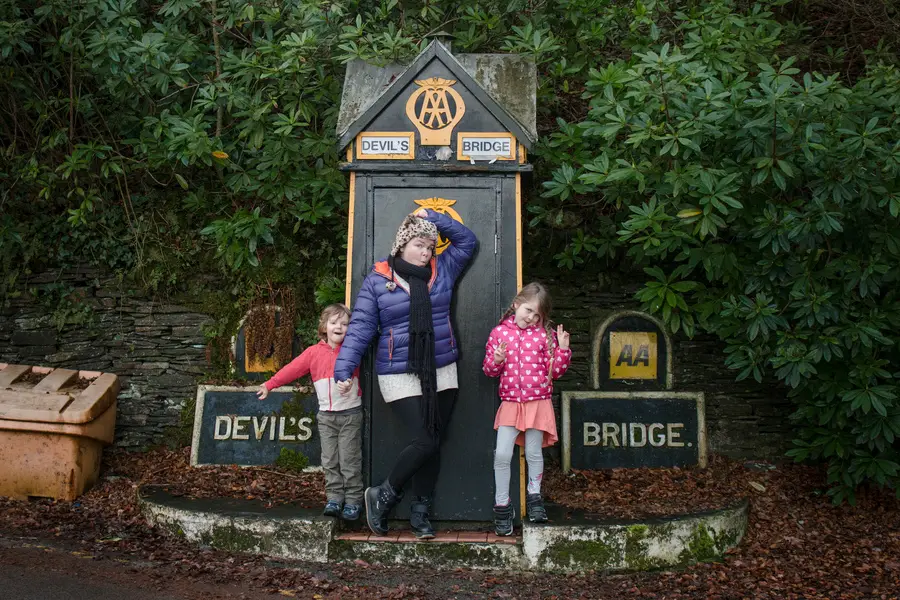 The bridge is a unique to behold, consisting of three separate bridges stacked upon one another. The most recent addition is an iron bridge erected in 1901, situated atop a stone bridge constructed in 1753, which itself was built upon the original bridge from the period of 1075-1200.
Adjacent to the bridge is Devils Bridge Falls, which we opted to visit. 2023 entry cost £4.50 per person.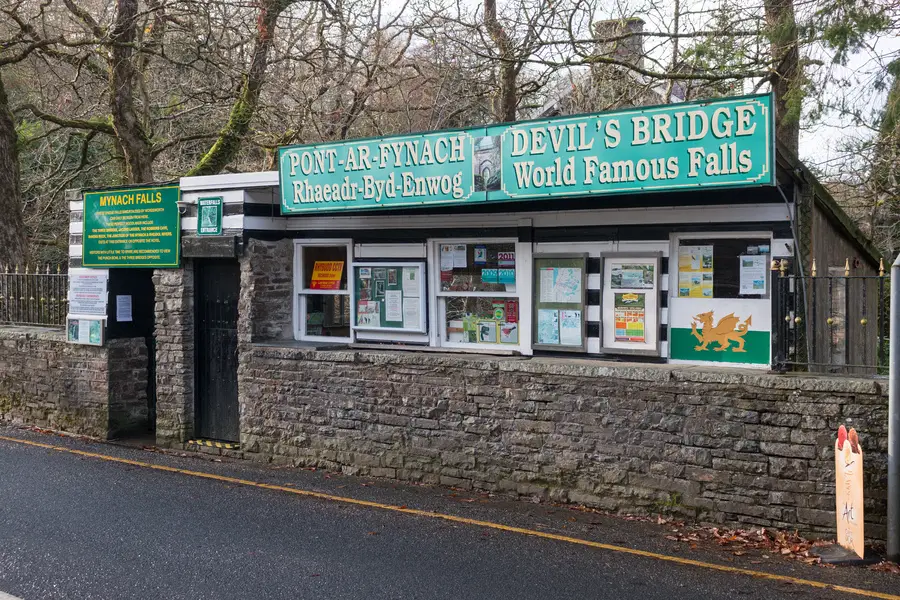 In case you don't have the correct change, the Haford Hotel nearby is willing to break notes. We didn't pay for the children, and there was free parking available on the premises.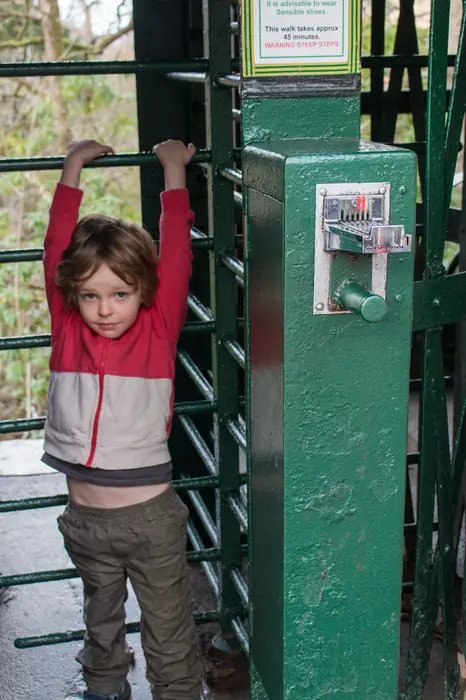 There are two separate routes to choose from, and we selected the Nature Trail, Waterfall and 3 Bridges, which takes around 45 minutes to complete. However, with in tow, it took us a bit longer.
The Nature Trail is a stunning walk that winds through towering Sessile Oak trees and gorgeous leaf-strewn paths, leading past a magnificent 300-foot waterfall.
Along the way, there are plenty of viewing platforms, as well as a steep climb down Jacob's Ladder, consisting of 100 rocky steps.
The kids particularly enjoyed stopping for a brief respite at the Robbers Cave, an ancient hideout beside the Waterfalls formerly utilized by bandits (hence the imaginative name!).
Overall, it was a refreshing hike that didn't prove too challenging for the children and one of the better Mid Wales attractions.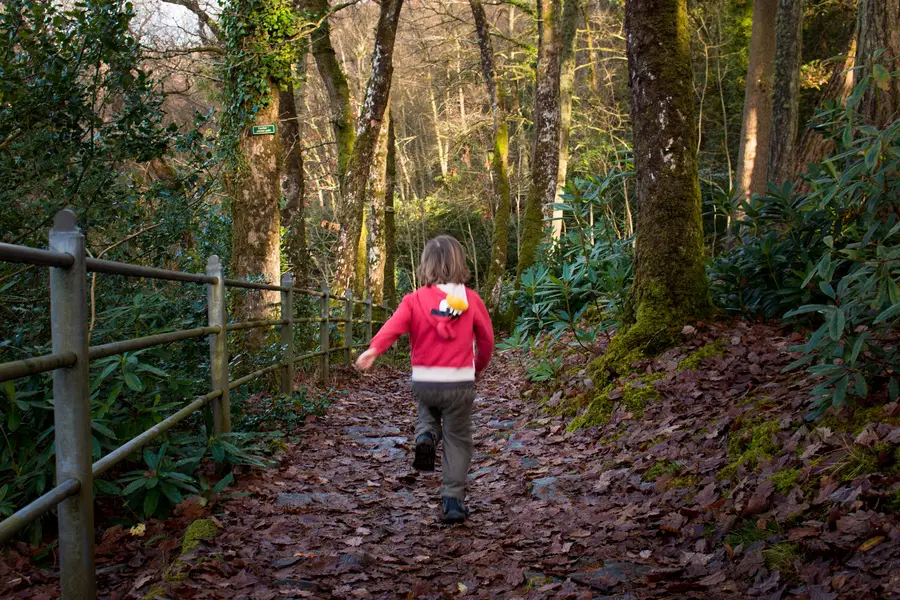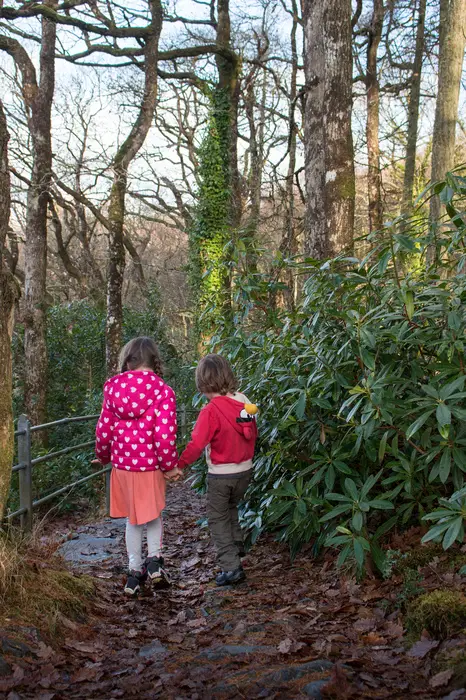 4. Aberystwyth
Aberystwyth, also known as Aber, is located on the mid-west coast of Wales. Since the establishment of it's 1872 University, it is primarily a university town.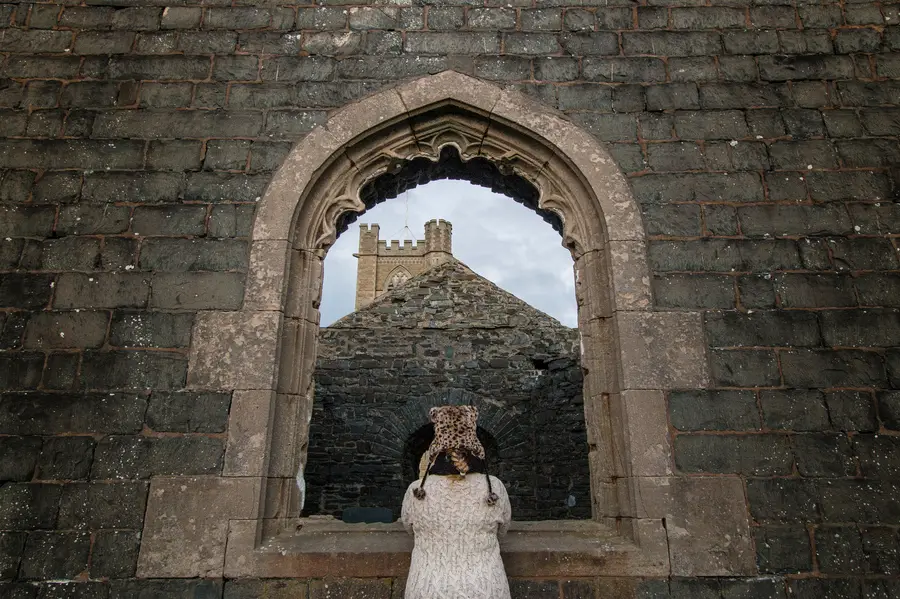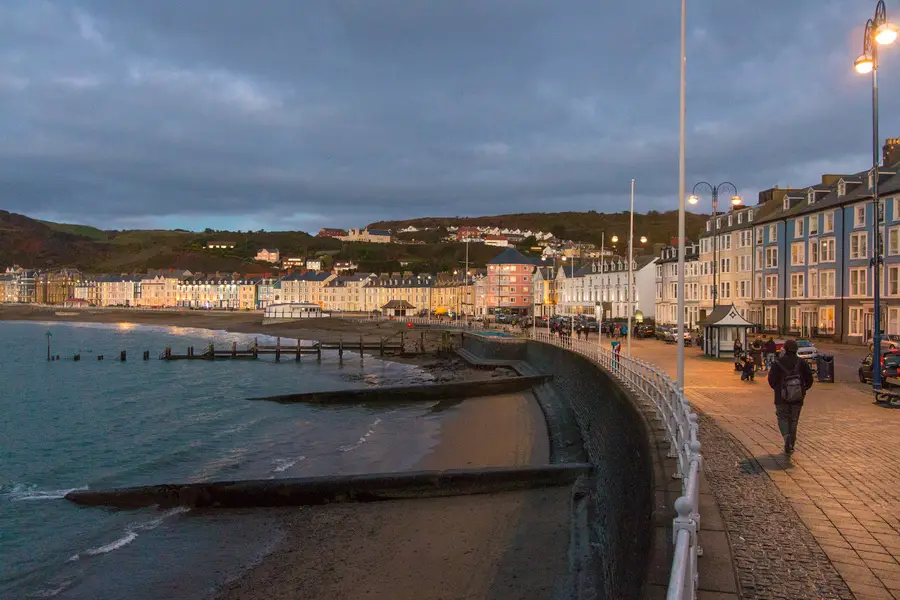 It's such a beautiful town to just stroll around in, with it's pier and seafront promenade. At the north end of the promenade is Constitution Hill, and at the south end is the harbour.
In between them are the ruins of an ancient castle and a playground. As you can imagine my kids made straight for the playground and I got to enjoy the castle ruins.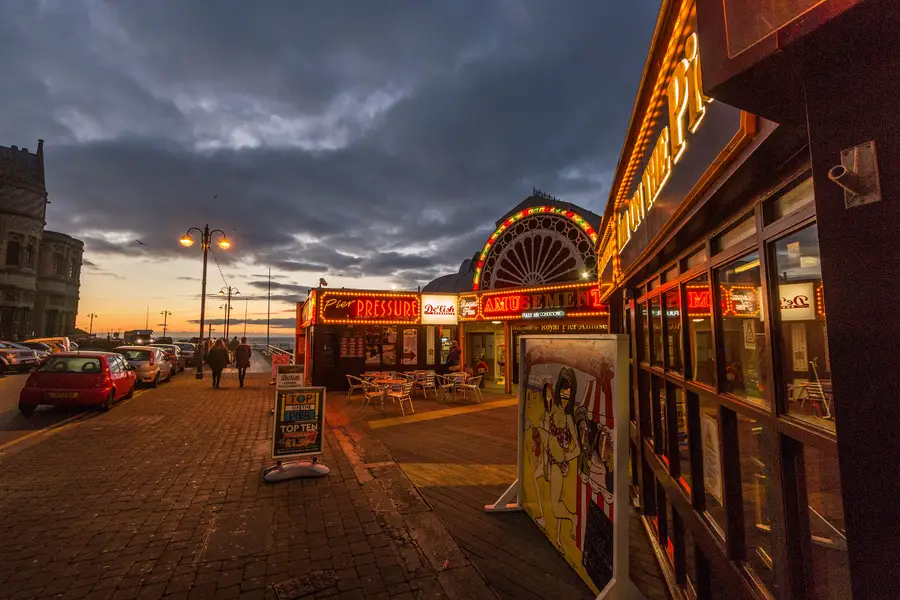 It was such a lovely evening watching the sunset with warm, soft donuts on the pier. Highly recommend.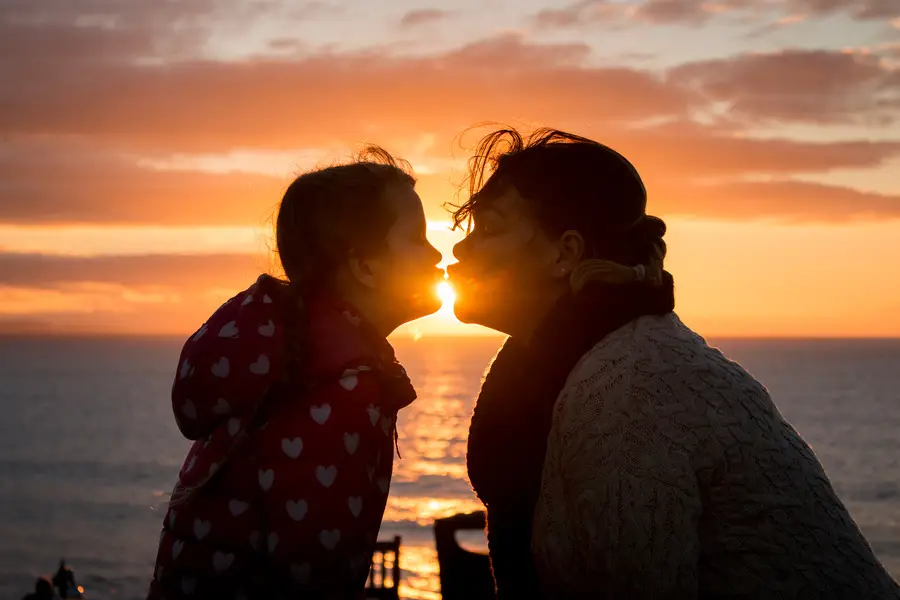 3. Barmouth
We visited Barmouth in the middle of winter so this seaside resort town in north-western Wales was very quiet. Which we liked.
You can take the super scenic "Panorama Walk" overlooking the surrounding countryside and Barmouth Beach, which my kids managed just fine. There are several routes available to suit various fitness levels.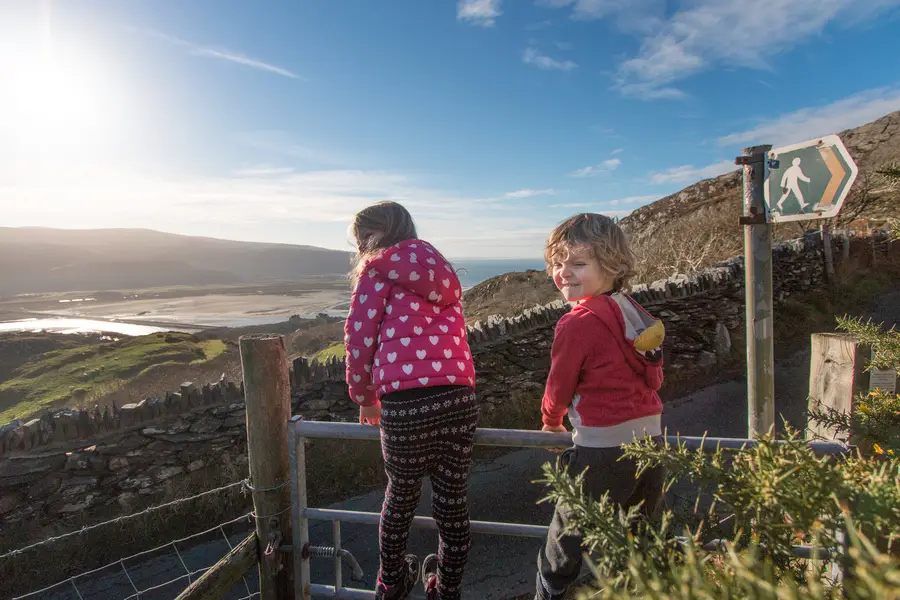 2. Harlech Castle
Who doesn't love a castle? I adore them and Harlech was no different. Located in Harlech, Gwynedd in north-western Wales is a well-preserved medieval fortification constructed upon a rocky outcrop close to the Irish Sea. It was built by King Edward I between 1282 and 1289.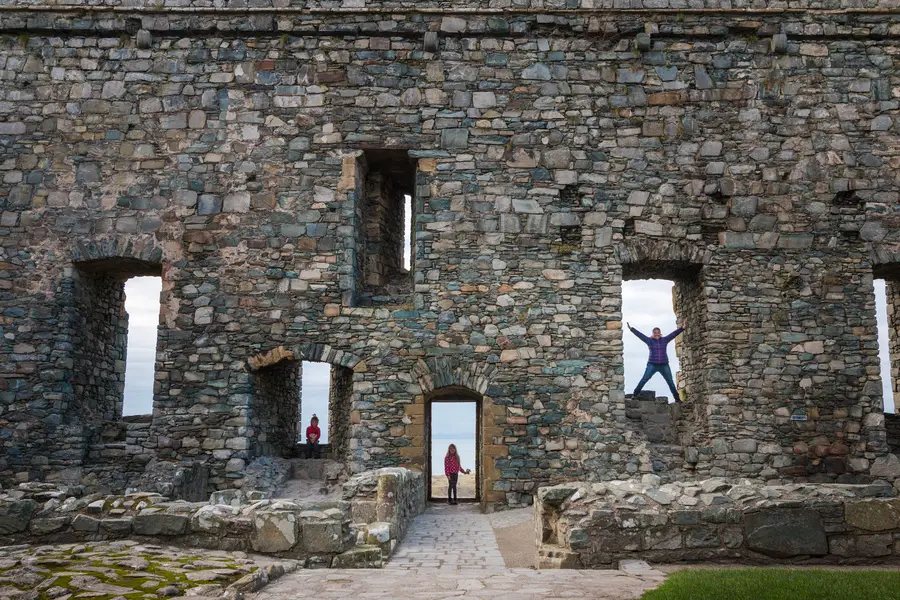 UNESCO considers Harlech to be one of "the finest examples of late 13th century and early 14th century military architecture in Europe", and it is classed as a World Heritage site.
The sea originally bordered the west side of the castle. A water-gate and a long flight of steps leads down to the former shore, which allowed the castle to be resupplied by sea during sieges. In modern times the water has retreated substantially.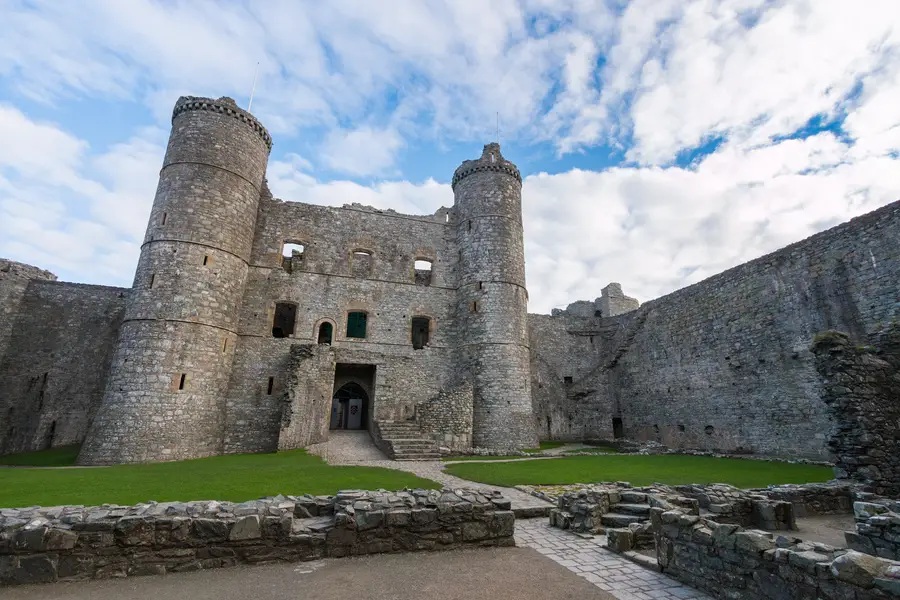 This is a great safe space for your kids to run around and explore. While I was enamoured with the phenomenal panoramic views of the sea and lush countryside.
2023 entry prices are: £8.30 for an adult and £27.40 for a family of 2 adults and 3 kids.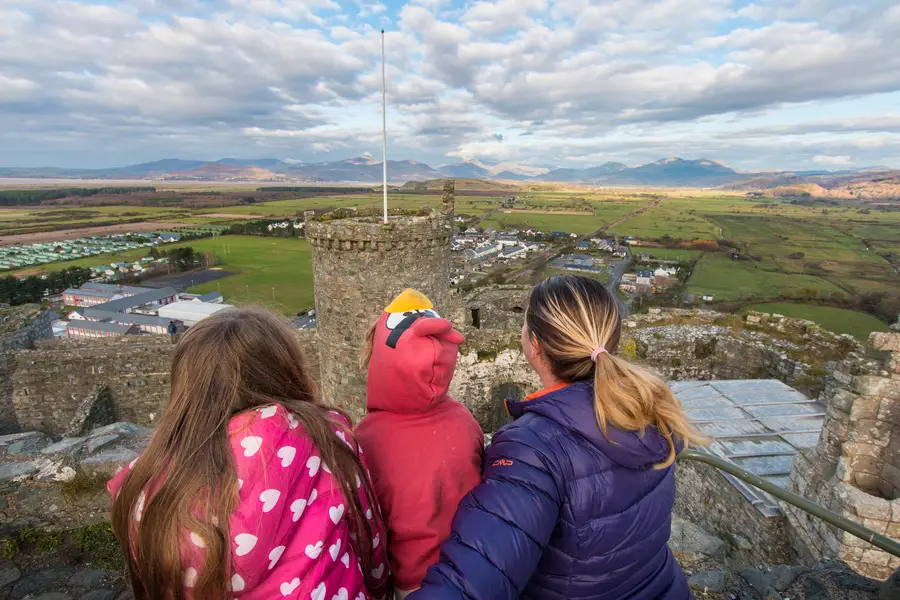 After climbing the fort, we stopped at a small nearby café for a tasty lunch.
1. ZipWorld
If you're only going to do 1 thing in Mid-Wales (or even North Wales), this is it.
Bounce Below is the world's first subterranean playground, located in north Wales within the Llechwedd Slate Caverns near the town of Blaenau Ffestiniog. Smack bang in Snowdonia National Park. And forms part of ZipWorld.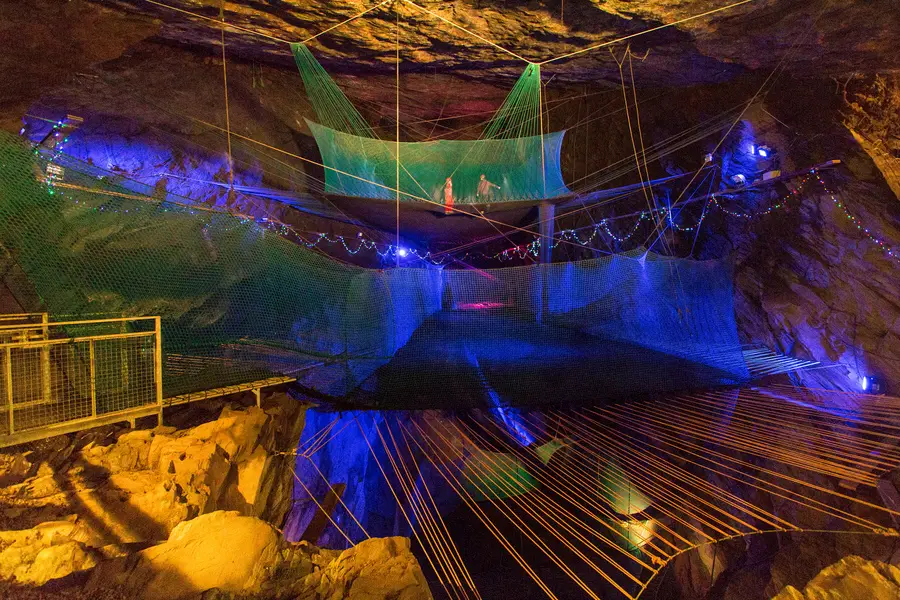 This historic abandoned slate cavern is 176 years old and twice the size of St Paul's Cathedral. In July 2014 the opening of Bounce Below marked a new era for this cavern. It became a theme park with trampolines sitting 180 feet above ground, not that you can see the ground!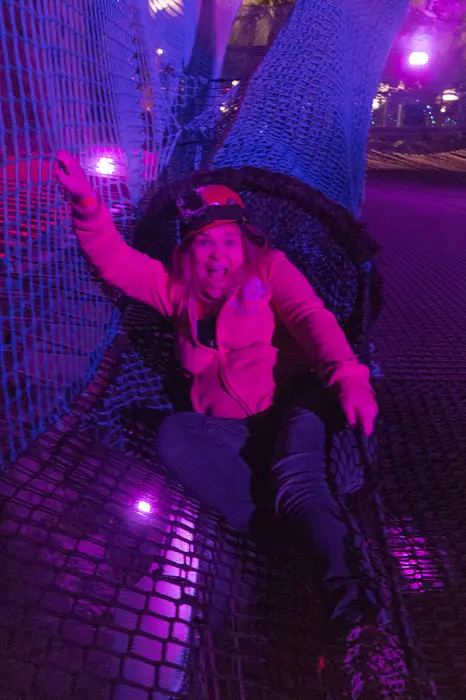 You really don't want to miss this attraction, it's absolutely unique. A lot of fun for kids and adults alike.
ZipWorld 2023 prices for Bounce Below start at £25.00.
LOOK HOW EASY IT IS TO PIN THIS!
FOMO - do you have it?  Well there is no need to Fear On Missing Out here at Explore With Erin. Sign up to receive updates directly to your in box. I won't spam you, but I do promise a whole lot of awesomeness. What are you waiting for? Join Me!