I have eaten in many malls, all over the world and if you're expecting me to list all 50 of the restaurants located in 2,779,242 million feet of retail space then I'm sorry to disappoint. I didn't even get time to visit the food court!
I spent 3 days at the mall, which equates to 9 meals, so I'll do my best to list all I ate in my time here, but this is just the beginning. This is where I set your tastebuds racing for your own culinary journey in the Mall of America.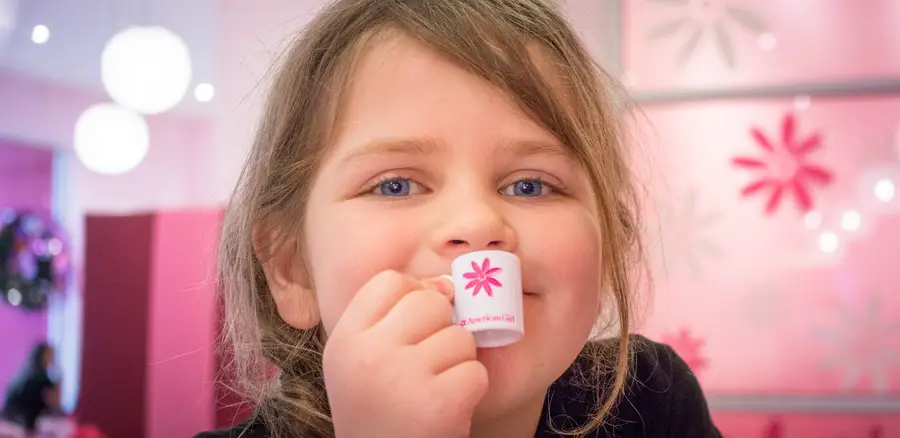 Where is the Mall of America?
Mall of America (MOA) is a large shopping mall located in Bloomington, Minnesota, United States. About 10 miles from downtown Minneapolis.
How many levels are there in Mall of America?
The mall is shaped like a giant rectangle with four floors. The 500+ stores line the three floors. The fourth floor is limited mostly to the east side, housing the movie theater and a few restaurants and event spaces. Four department stores anchor each of the rectangle's four corners.
Here's a list of 20 things to do in Mall of America with kids.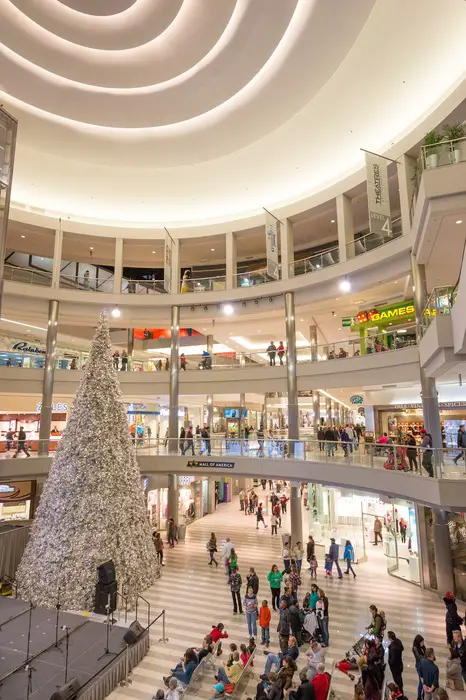 How big is the Mall of America in Minnesota?
At 5.6 million square feet, Mall of America is the largest shopping and entertainment complex in North America.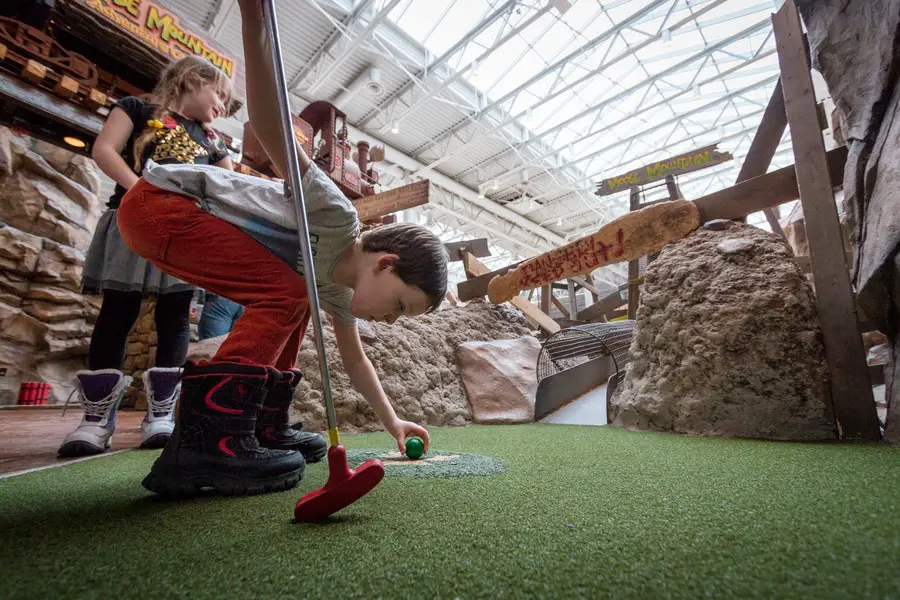 Is it worth it to go to the Mall of America?
The Mall of America is the number one tourist destination in Minnesota and the biggest enclosed shopping center in the country, attracting over 40 million visitors a year. So yes, many believe it's worth it, including me!
How many restaurants are in the Mall of America?
The Mall of American homes has 50 restaurants full of delicious food.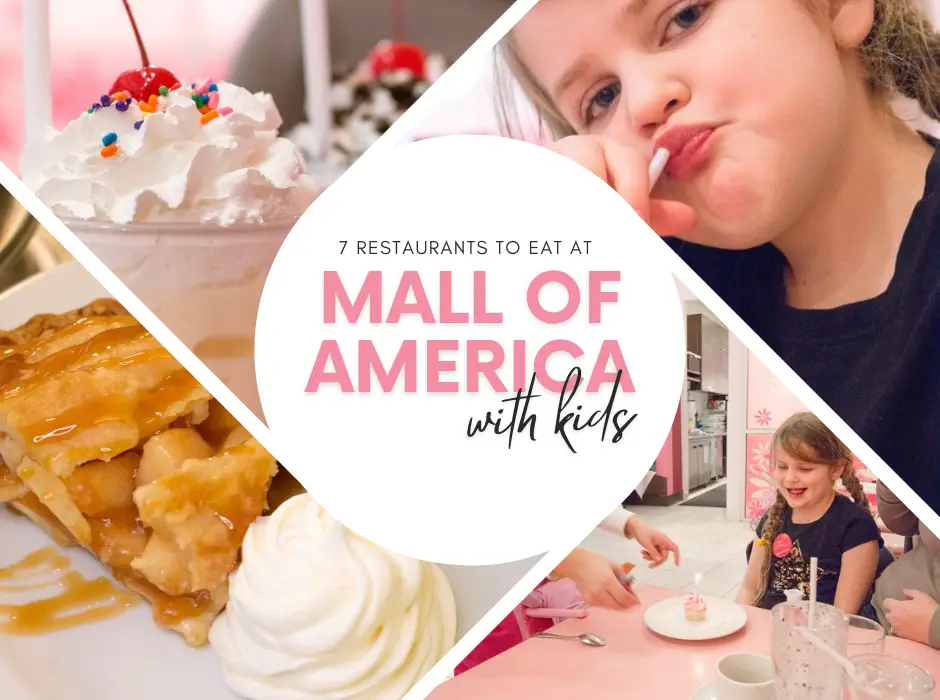 What rank is the Mall of America in the world?
This mall is ranked as the seventh-largest mall in the world.
What Do I Need To Know About Mall of America With Kids?
You can find our Quick Guide To Mall of America with Kids here.
Where Do I Stay At Mall of America with the kids?
Highly recommend either:
Radisson Hotel Bloomington By Mall of America (now a Great Wolf Lodge) – check discounted prices here.
Radisson Blu Mall of America – check discounted prices here.
Both are great locations, but we love the decor in the Radisson Blu. As indicated by VIP Realty, individuals have been adorning their walls with various items, artworks, and more for countless centuries and Radisson Blu are no different. The blue-lit lobby has an upscale, swanky feel, with modern décor, artwork, and fun chairs in the lobby areas that my kids found irresistible.


What are the ten best restaurants to eat at in the Mall of America?
According to YELP, these are the ten best restaurants in Mall of America.
Cedar + Stone, Urban Table
FireLake Grill House & Cocktail Bar
Hazelwood Food and Drinks
Twin City Grill
Cantina Laredo
Ciao Bella
Margaritaville – Mall of America
Shake Shack
Cadillac Ranch
Cowboy Jack's Mall of America
I wish we'd had time to visit Rainforest Cafe I know the kids love it there, as well as the Sugar Factory and Bubba Gump Shrimp Co.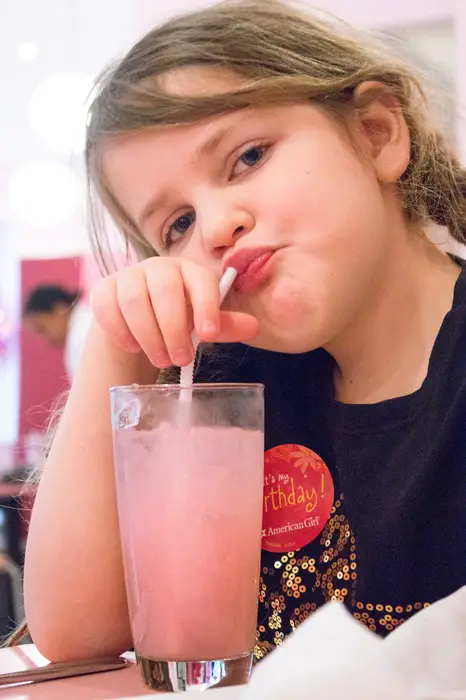 What Can I Eat At Mall of America with Kids?
Here are a few dining options depending on which meal you are visiting the Mall of America for.
Breakfast at Mall of America
Fire Lake Grill House & Cocktail Bar
I highly recommend staying at the Radisson Blu Mall of America for the utmost convince on your mall vacation. But even if you are just heading to the mall for breakfast or brunch then you simply must eat at Fire Lake Grill House & Cocktail Bar.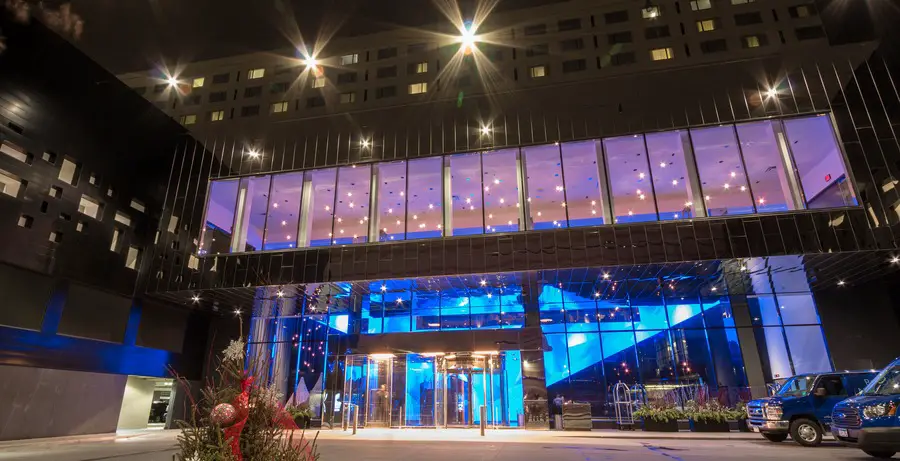 It's open for more than just breakfast, but as I ate there three times for breakfast I want to attest to this being one of the best hotel breakfasts I've ever had the pleasure of eating. And I have eaten a LOT of hotel breakfasts.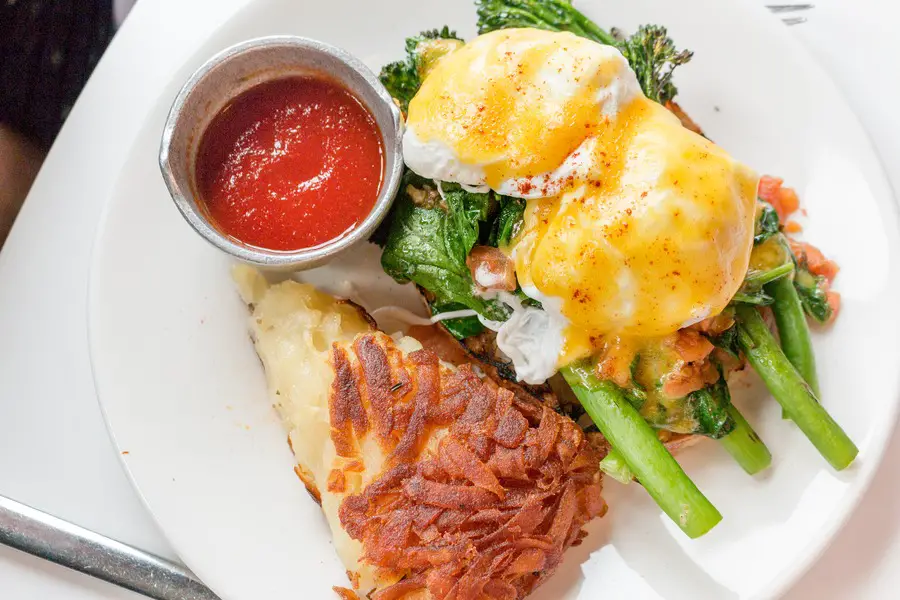 The restaurant is tastefully decorated, funky, and modern. Fire Lake goes further to incorporate the same creative flair in its food.
Even your typical buffet options were above the norm – scrambled eggs, cereals, fruit, and pastries.
Lunch at Mall of America
American Girl Bistro
Sadly: Amerian Girl has now closed its doors.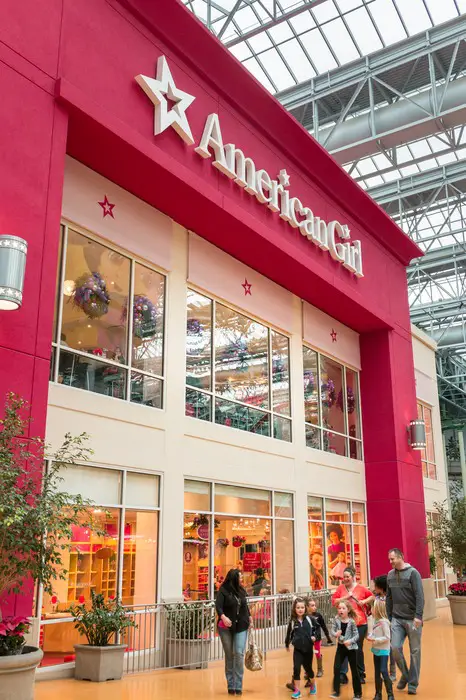 We don't get the American Girl craze. Australian-born and raised I never had one, and never even knew what they were before arriving in the country for our 2-year road trip. But after dining here I think I'm getting it.
Located in the American Girl store on the upper level, overlooking Nickelodeon Universe, is the American Girl Bistro. Upon entrance, the kids were asked if they had dolls and when they replied they did not, they were given a loaner doll and doll chair to join us at the table.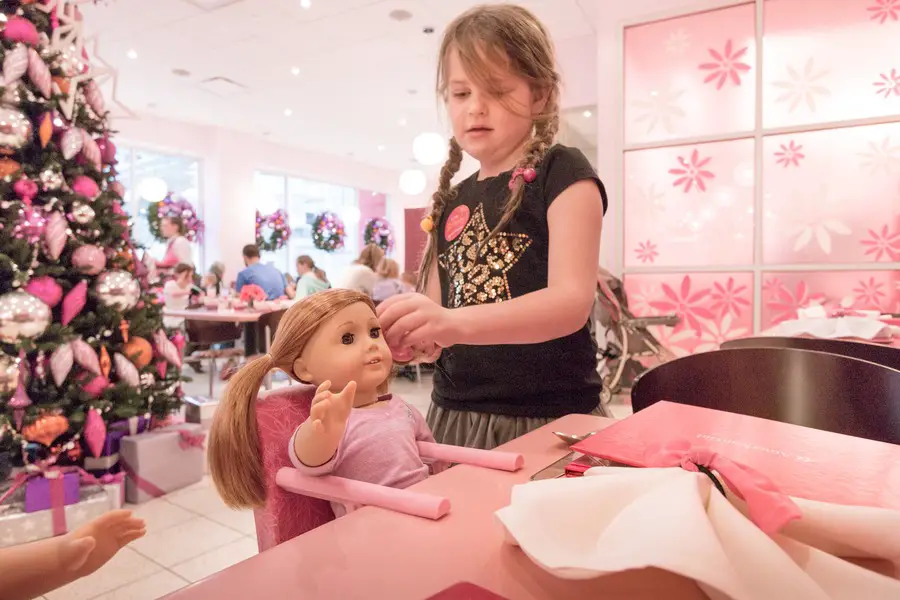 I have never seen my kids enjoy eating at a restaurant as much as they did here. Everything is made for that special moment with your doll, from the hair tie napkins to the little cup and saucer.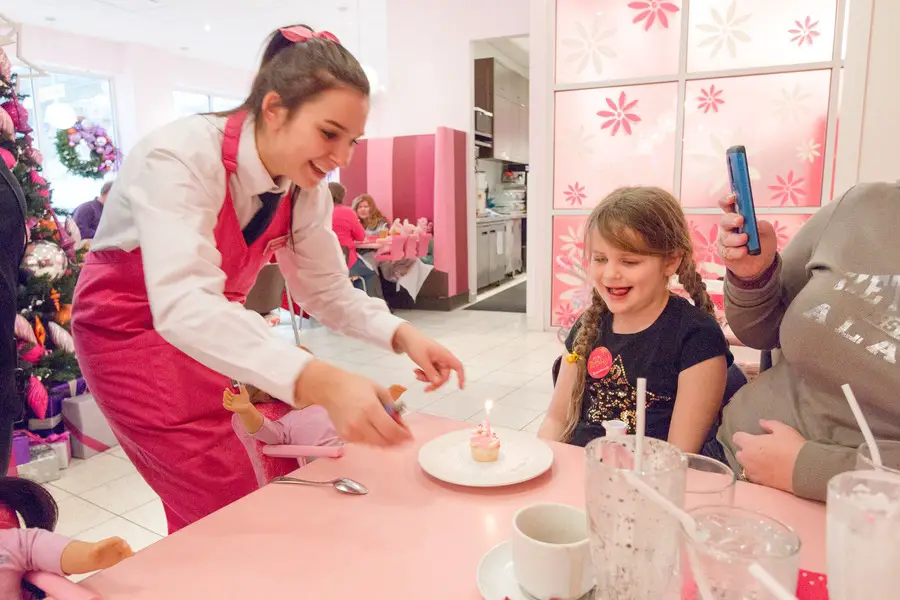 And the food! It was all decorated with such flair and pizzazz that I was having as much fun as the kids. And the price! A three-course meal was a mere US$15. And the waitstaff was one of the friendliest and most attentive people I've ever had the pleasure of meeting.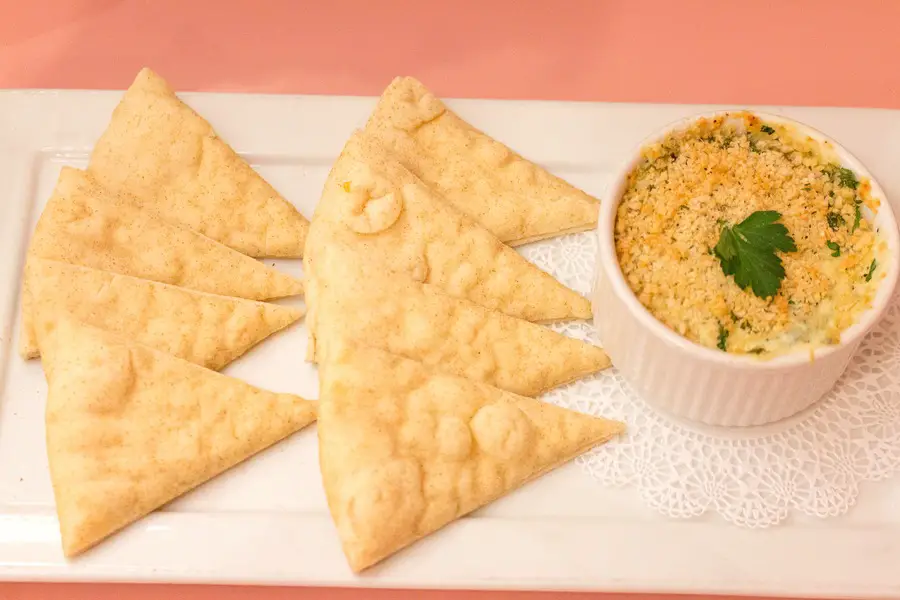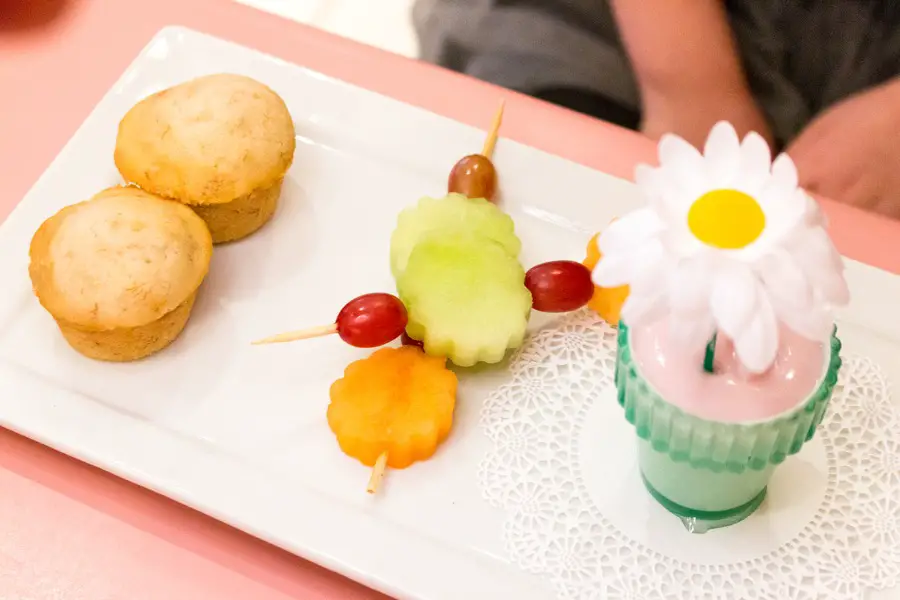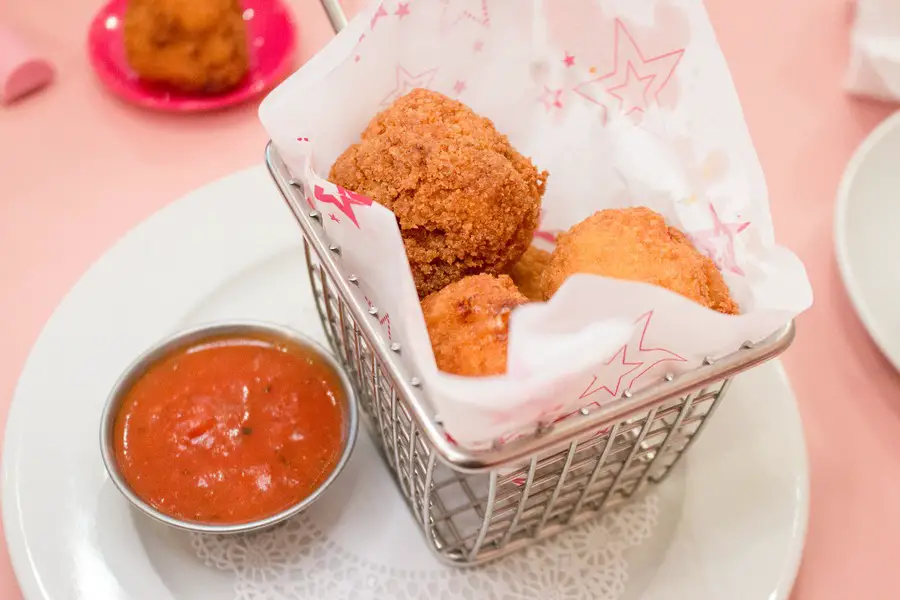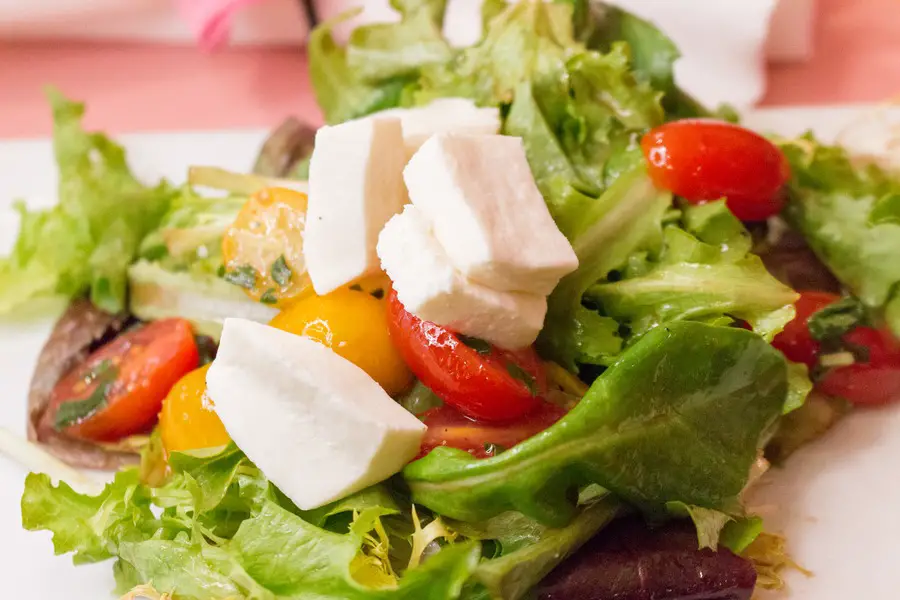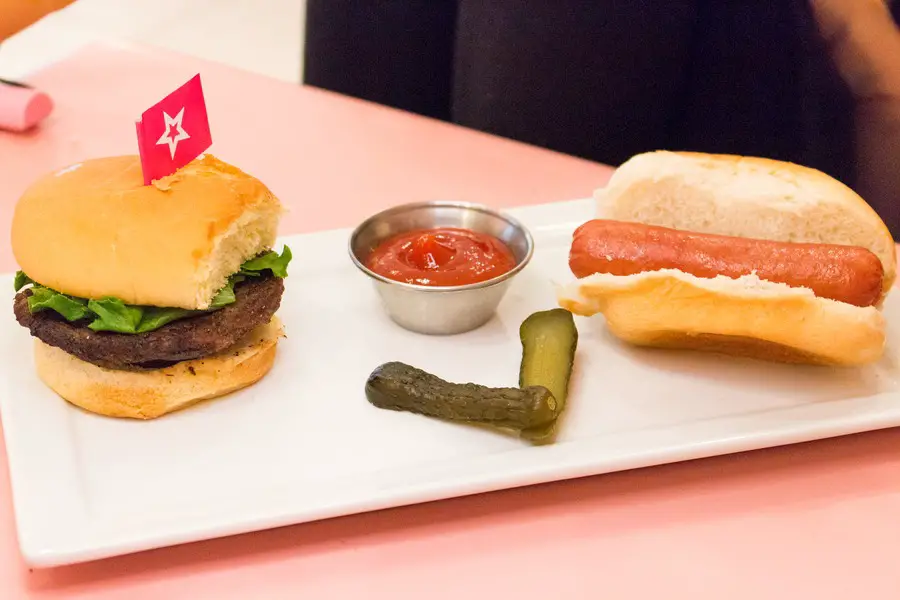 We were also supplied with a pack of cards during our meal to inspire conversation. Oh, how fun it was hearing my kid's answers and having their giggles tickle my ears and my heart.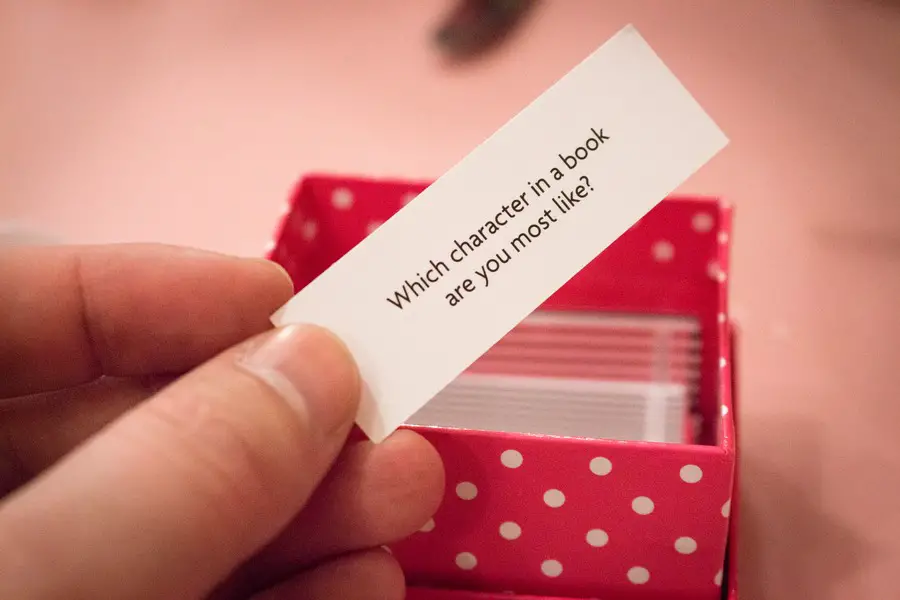 Me: What is the best way to cure stage fright?
Child: A sword.
Me: If you could be any animal what would it be?
Child: A deer so I can fight people with my horns. Wait, no, a bigger deer with sword ears.
The kids were able to keep the cups and hair ties and sadly returned their loaner dolls.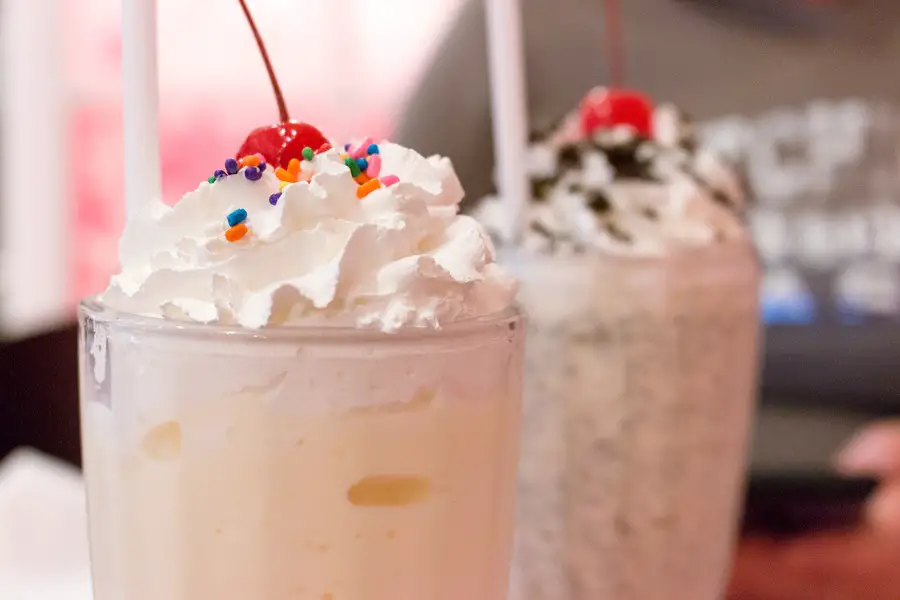 SkyDeck
The SkyDeck Sports Grille & Lanes on the top floor of the mall is a great place for a family lunch.
Eat during a game of bowling or simply grab a table and let the kids meander around the place using a prepaid swipe card to play the large assortment of arcade games.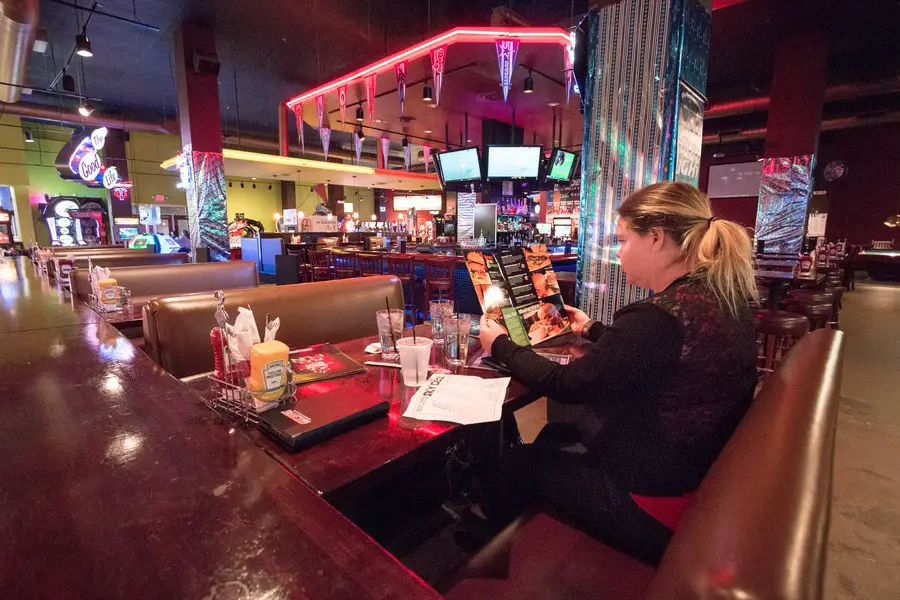 It's best described as a sports bar merged with Chuck E Cheese. Food options include your typical American favorites like hot dogs and burgers, with a slight twist.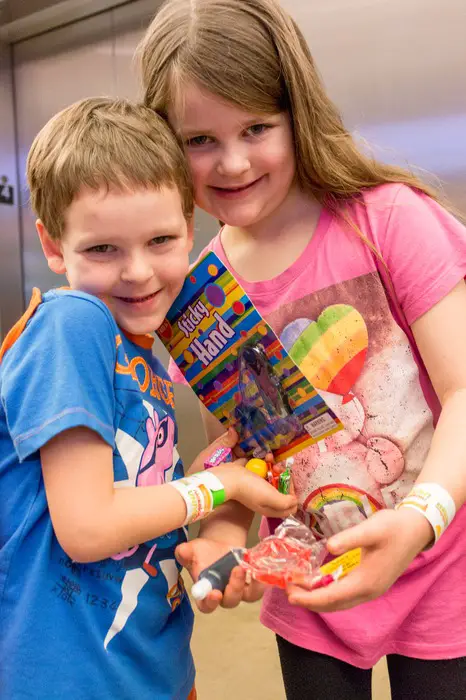 Back home one would liken it to the Fun Labs that have since popped up all over the place.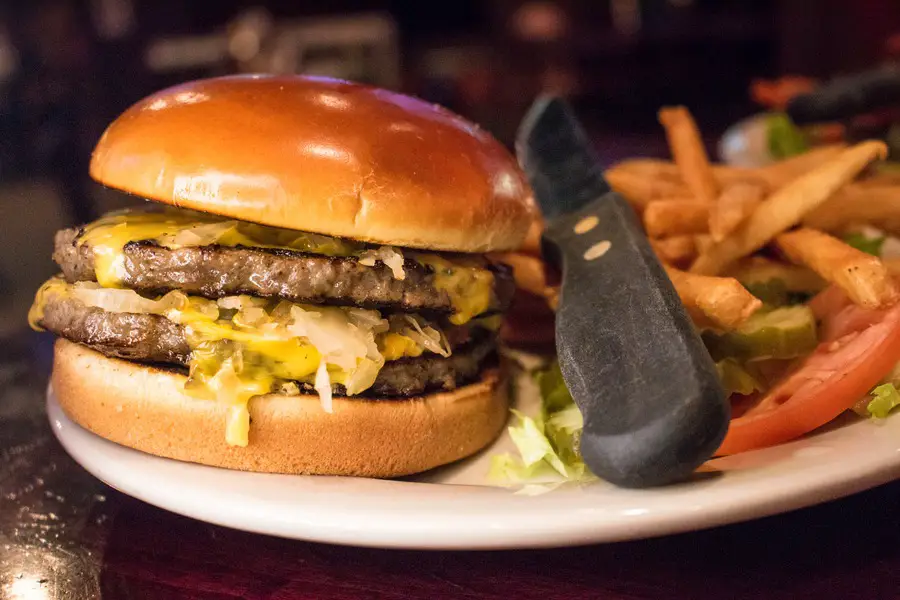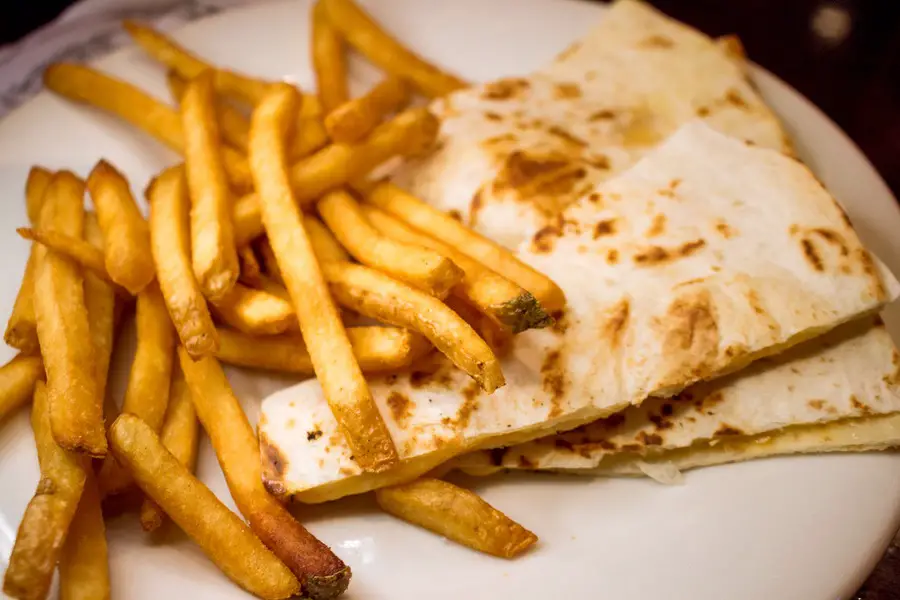 Shake Shack
Shake Shack is an American fast-food restaurant chain that started in New York. It started as a hot dog cart inside Madison Square Park in 2001, and its popularity steadily grew.
And as I mentioned in my Mall of America with kids guide the key to entertaining kids at the mall is milkshakes.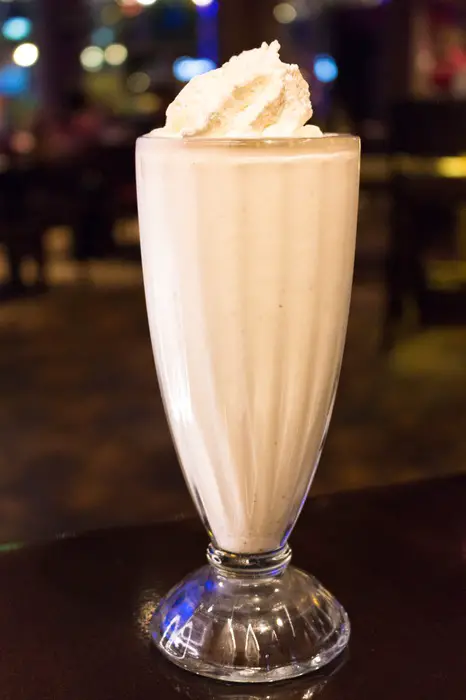 Dinner at Mall of America
Split Rock Grille
We all know how starving you get after an afternoon of water play (or a day at a theme park) so with my very hungry, and very tired kids it was time to find food.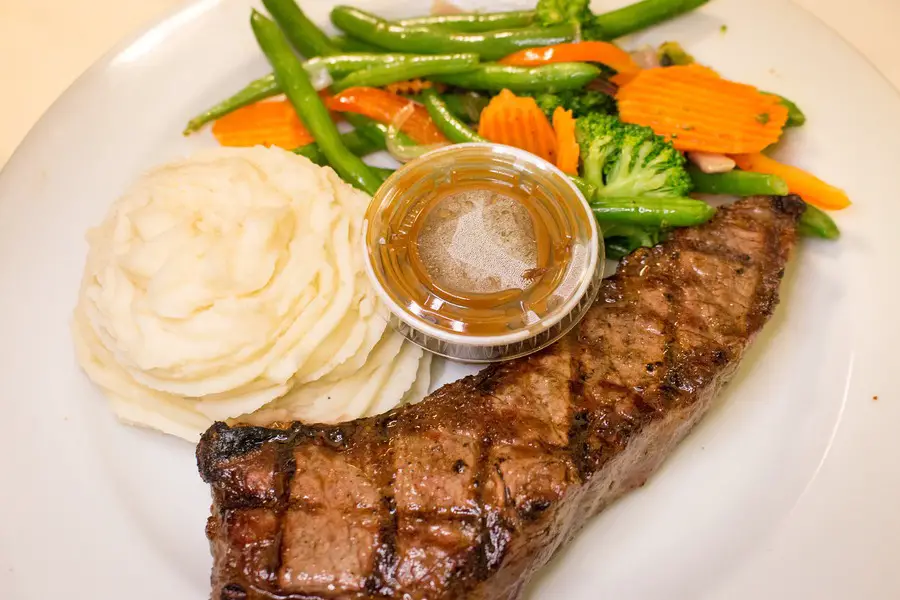 As a mum my vote was for the Split Rock Grille, however, I just knew the kids weren't going to be well-behaved or likely to sit still. When I got back to the room to shower them, I noticed the room service menu of the Radisson Hotel Bloomington By Mall of America offered the same meals as the restaurant.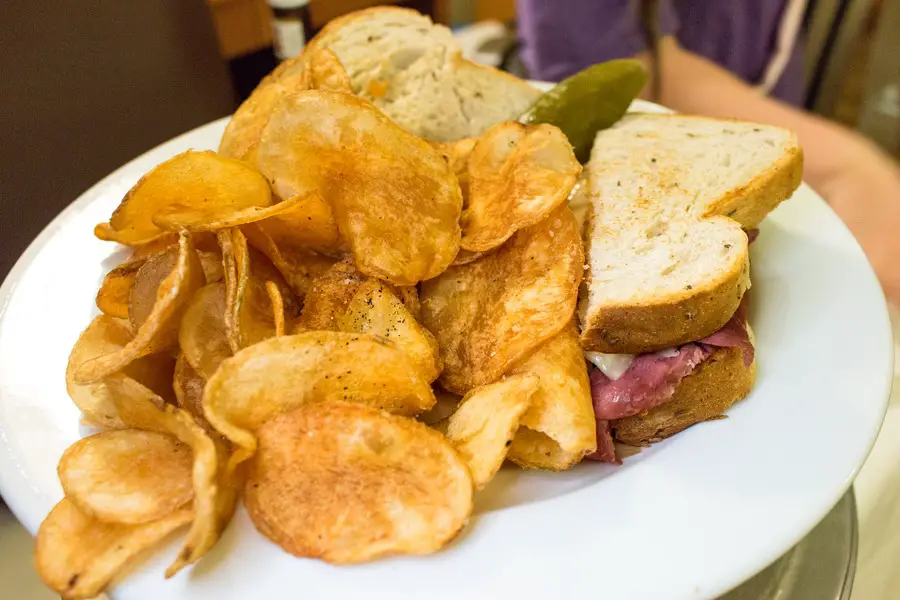 Happy Days. It was a busy weekend so the wait was pretty long, but I was prepared for that since I hadn't ordered your typical "room service dishes".
A long hot shower, some cartoons, and when dinner arrived it even came with a surprisingly fancy white-tablecloth roller table. Is this room service?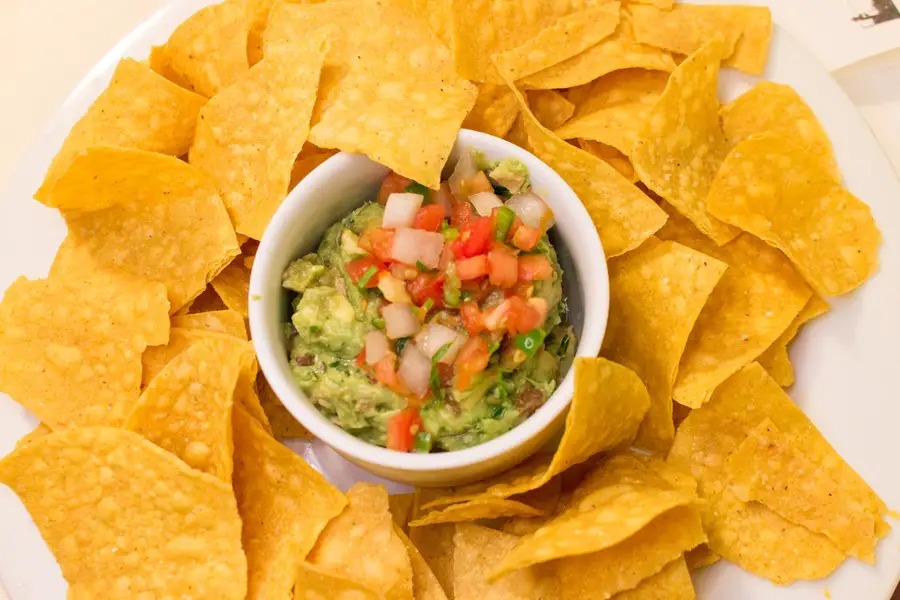 My eyes were bigger than my stomach, as there was no way we finished all that food. But it was some of the best food I've ever eaten in bed.
Hard Rock Cafe
Of course, we've seen Hard Rock all over the world, but in all our 5 years of travel across 68 countries, I had never eaten at one.
So, one evening, after a full day at Nickelodeon Universe, the enticing music and fun atmosphere lured us in. The manager, Joshua Forrest visited our table and was so friendly. He's an amazing manager and was the cherry on top of a lovely evening, so ask for him specifically.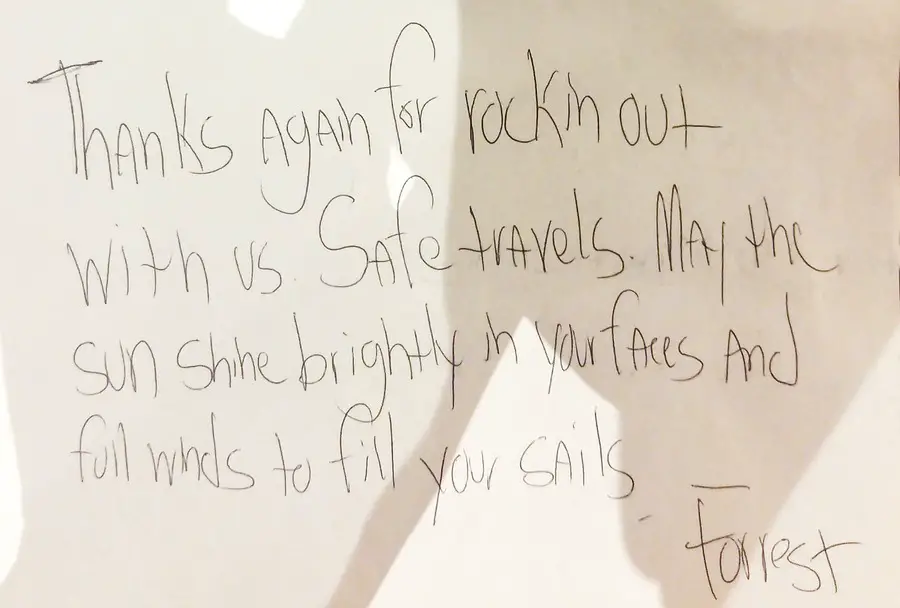 As for the delicious meals, they were as to be expected – enormous American servings.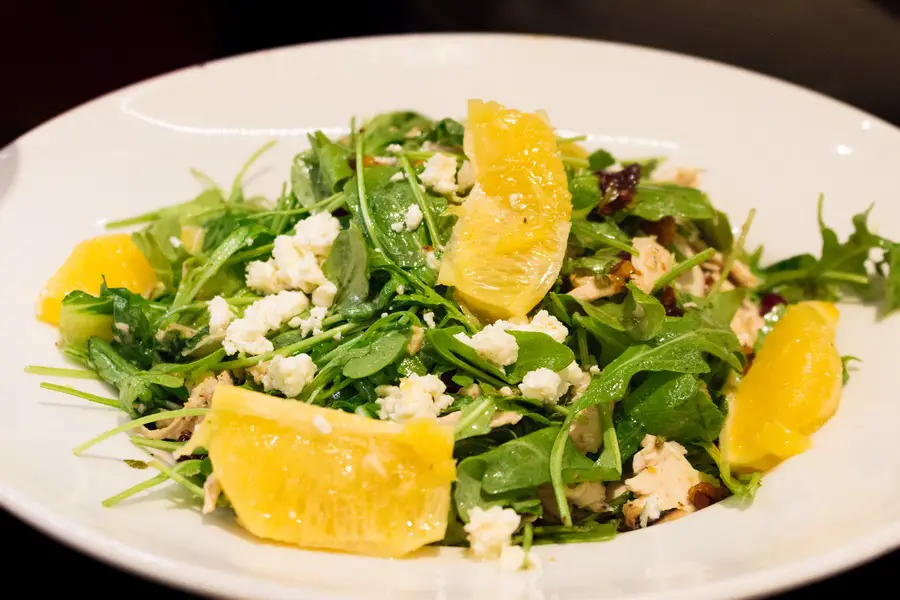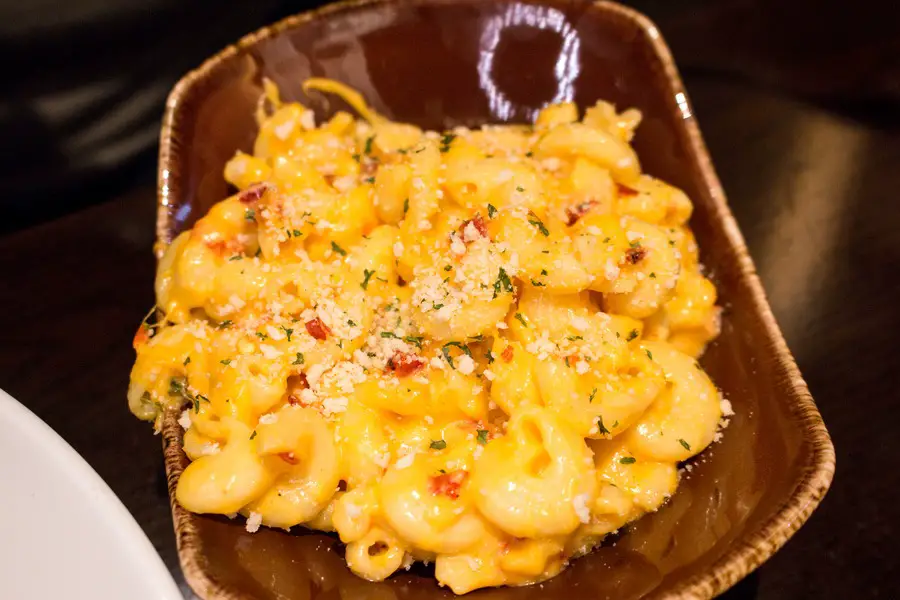 Our kids enjoyed Styler's off-the-hook fish sticks with mashed potatoes and Skiddley's not-so-diddly chicken breast with broccoli.
But check out this burger!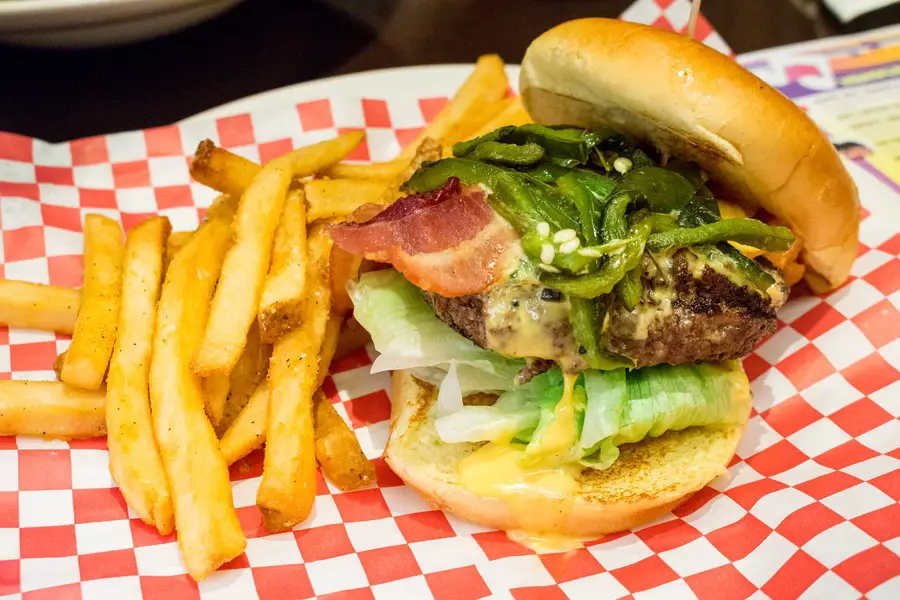 Mia even got a chance to go on stage to blow out the candle on her ice cream sundae. Happy early birthday my beautiful daughter, how loved you are.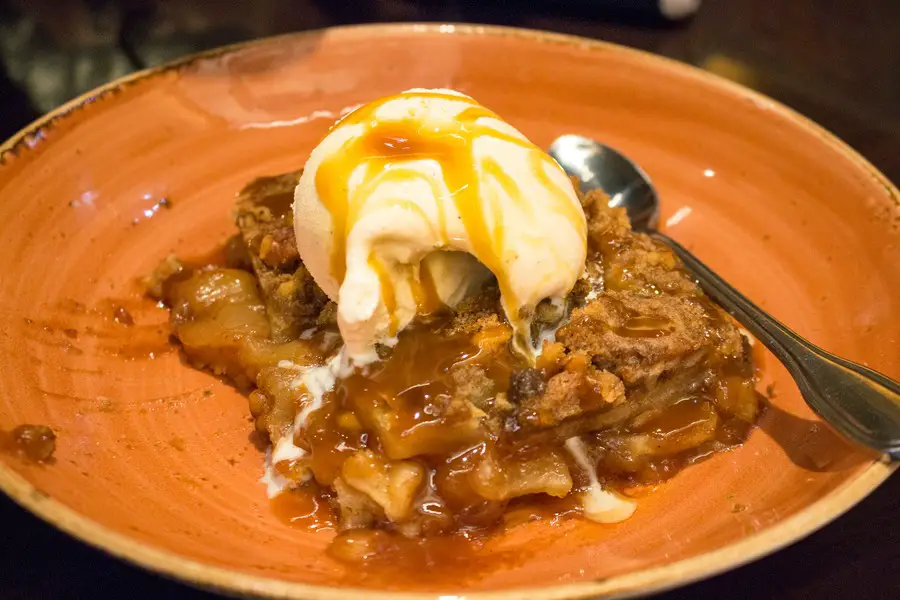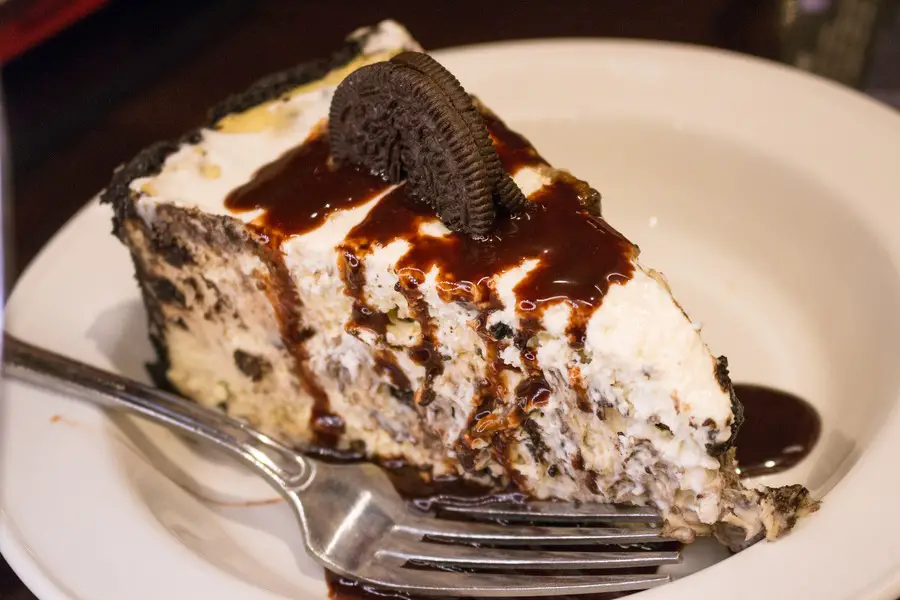 Dick's Last Resort
In recent years Karen's Diner has sprouted up in Australia but before Karen's. There was Dick's. And I had no idea what Dicks was, and what I was getting myself into.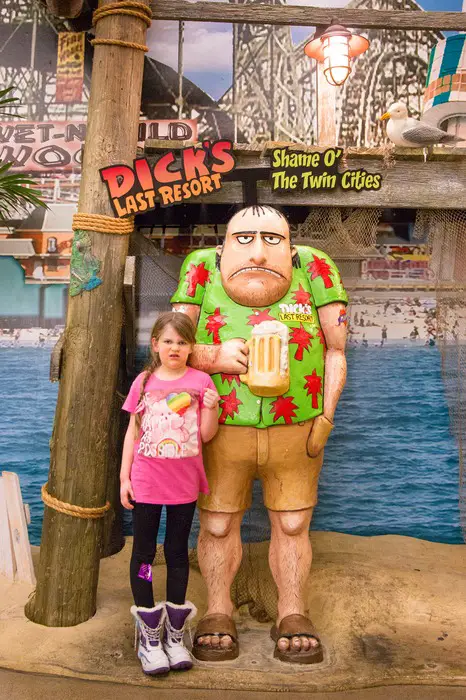 I mean yes it had a comical frontage with a bizarre cartoon face so I had hoped it would be as fun as Hard Rock, and it was! Upon entering I never stopped laughing, not just from the bizarre décor, like the mounted rhinoceros head on the wall, but from the staff.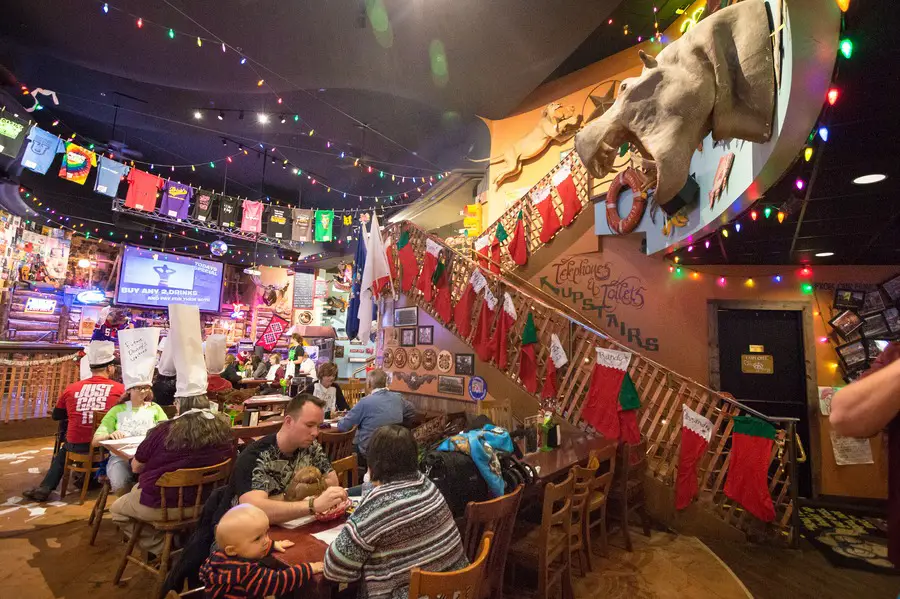 Obnoxious staff had the kids in fits of giggles and me blushing like a bright red tomato. Paper hats with rude comments were placed on everyone's heads and the entire evening was filled with shouting, insults, jokes, and horseplay. It was a night to remember!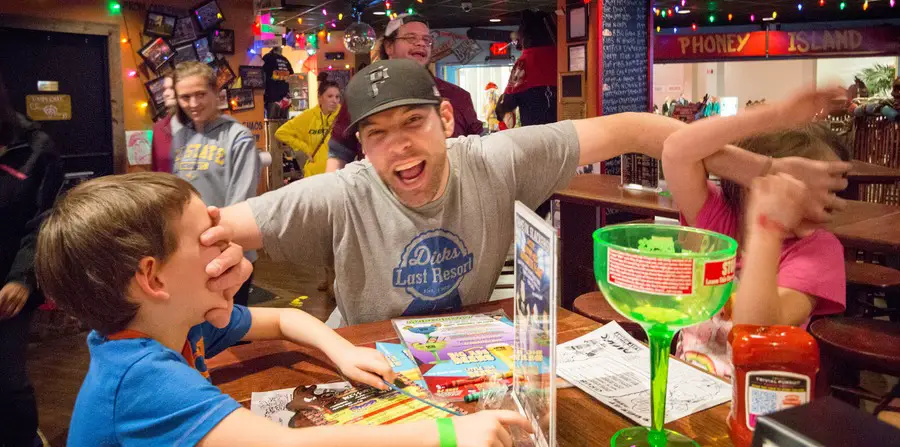 Dick's is typical American comfort food, and while it may not be known for the best food in town, it was the most fun we'd had in a restaurant. You have to experience it to believe it.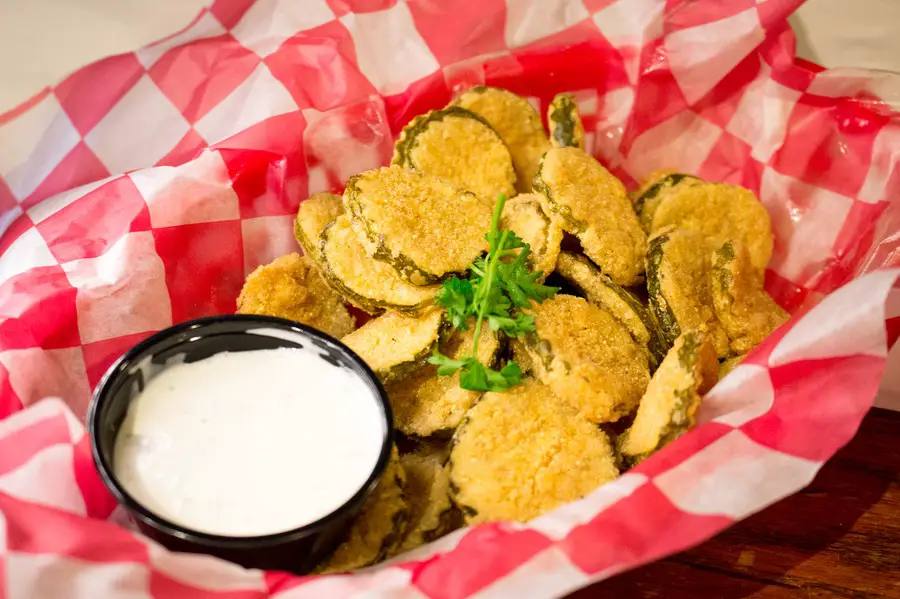 The serving sizes are massive, as always, so be careful what you order. 1 main course could have easily been shared by 2 adults.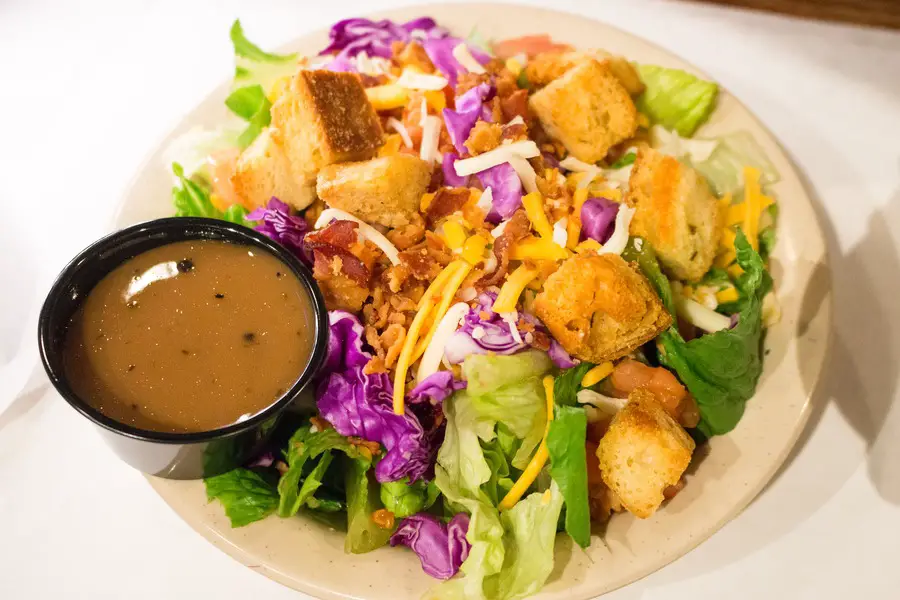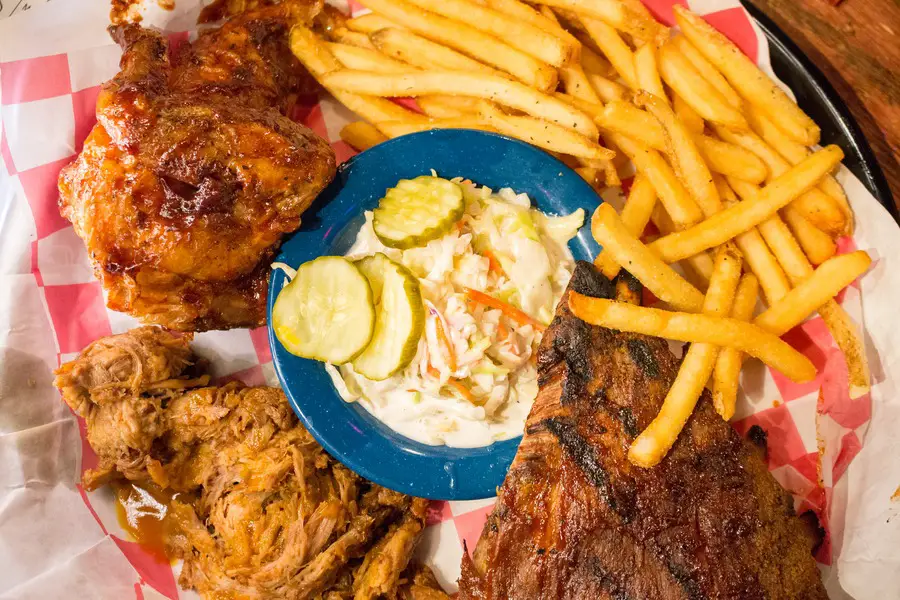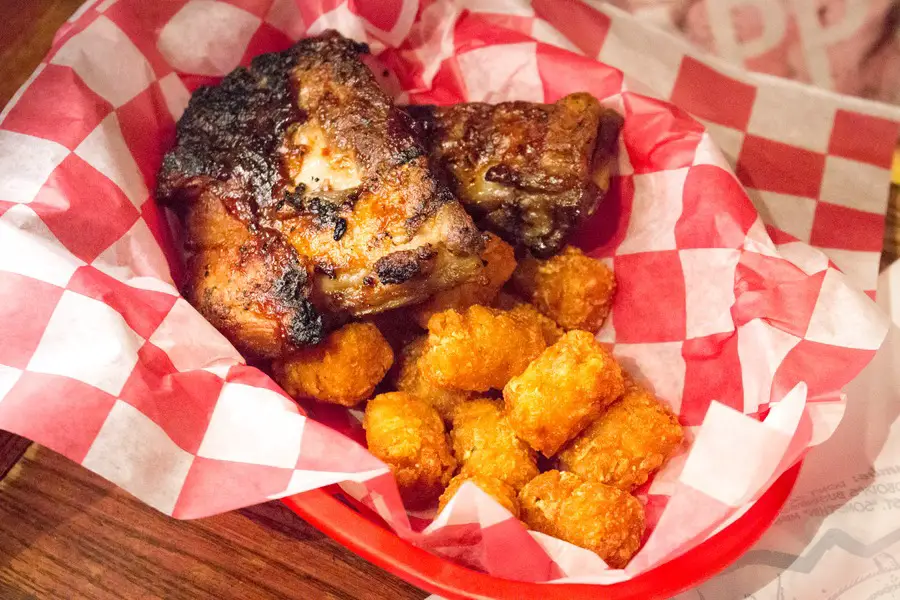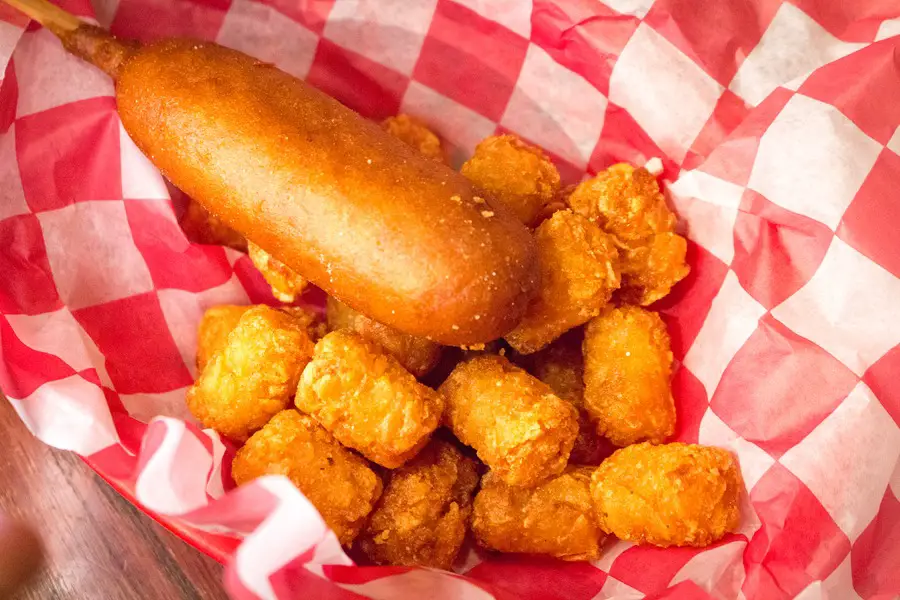 With so many restaurants to eat at in Mall of America with kids, you are going to be hard-pressed to conquer them all, but hopefully, we've given you a taste of what's in store when you visit America's largest shopping mall.
Look how easy it is to pin this!
FOMO - do you have it?  Well there is no need to Fear On Missing Out here at Explore With Erin. Sign up to receive updates directly to your in box. I won't spam you, but I do promise a whole lot of awesomeness. What are you waiting for? Join Me!