Are you planning a trip to Myanmar? Famed for its breathtaking pagodas, lush nature, and pristine beaches, the country makes for a fantastic stop on any Southeast Asia itinerary.
However, before traveling to a new country, it's always important to know the do's and don'ts so that you can have a better experience — which is exactly what this guide is about!
Before you leave, don't forget your Myanmar visa for US citizens and bookmark this page so you can refer to it on your trip.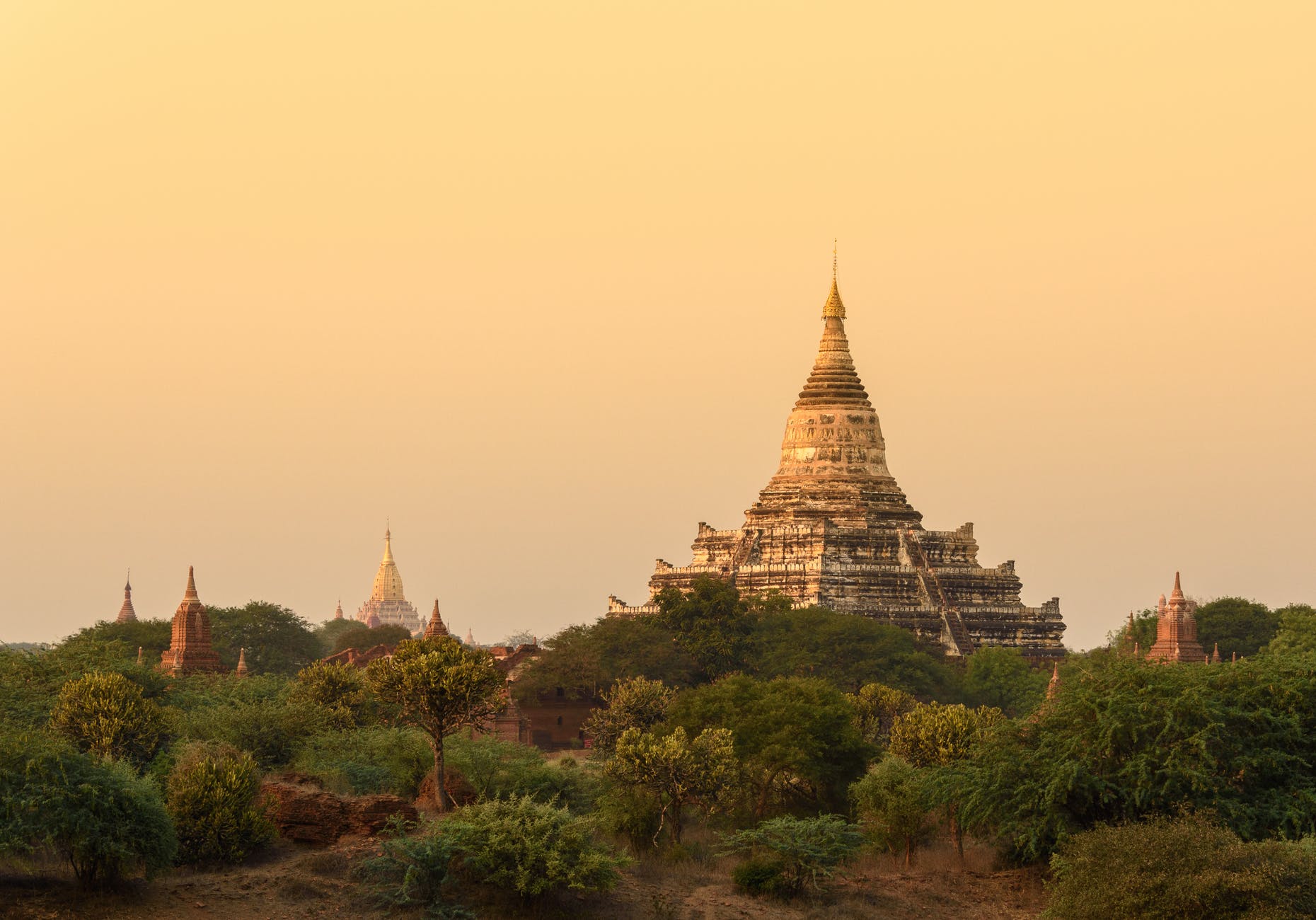 1. Don't drink the tap water
Tap water is not the cleanest in Myanmar and may not be safe to drink. Some hotels will provide you with a free bottle of water when you stay, or you can buy one in stores for around 200 to 500 kyats (0.20 to 0.50 AUD). Don't forget to stock up, especially in hot and humid cities!
Likewise, it's a good idea to keep a second bottle of water to brush your teeth.
2. Keep knees and shoulders covered when visiting religious sites
If you are planning to visit the stunning pagodas of Myanmar, be sure to prepare ahead of time.
Men are not allowed to wear shorts that expose their knees, so it is recommended to wear long pants or traditional longyi. Women should cover bare shoulders and legs, so a shirt and pants (or long skirt) are a must-have item in your luggage.
Spontaneously decided to visit a pagoda and forgot your cover? No worries! Many pagodas have a rental service where you can deposit a small amount of money and be loaned a cover-up.
3. Have plenty of fresh US dollars
Although Myanmar's official currency is the Kyat, it can only be bought and used in Myanmar. Thankfully, the US dollar is also widely used around the country.
When exchanging dollars to kyat, it's a good idea to exchange new, crisp dollar bills, since you will get a better exchange rate.
It sounds strange but it's true! This is due to the fact that businesses will not be able to exchange them later on, and as a result, they will be left with "useless" dollar bills.
4. Know when to go
Although Myanmar is beautiful at any time of the year, it's still important to know when to go and to be ready for the weather!
The most popular time to visit is from October to February, as it is the coolest and most comfortable time. However, if you're visiting Myanmar during the hot season, not to worry: you'll get to see unique festivals such as Tingyan (New Year in Myanmar, mid-April), Full Moon Day in Kasona (varies between April to May) and the Taungbyone Festival (mid-September), among many other festivals.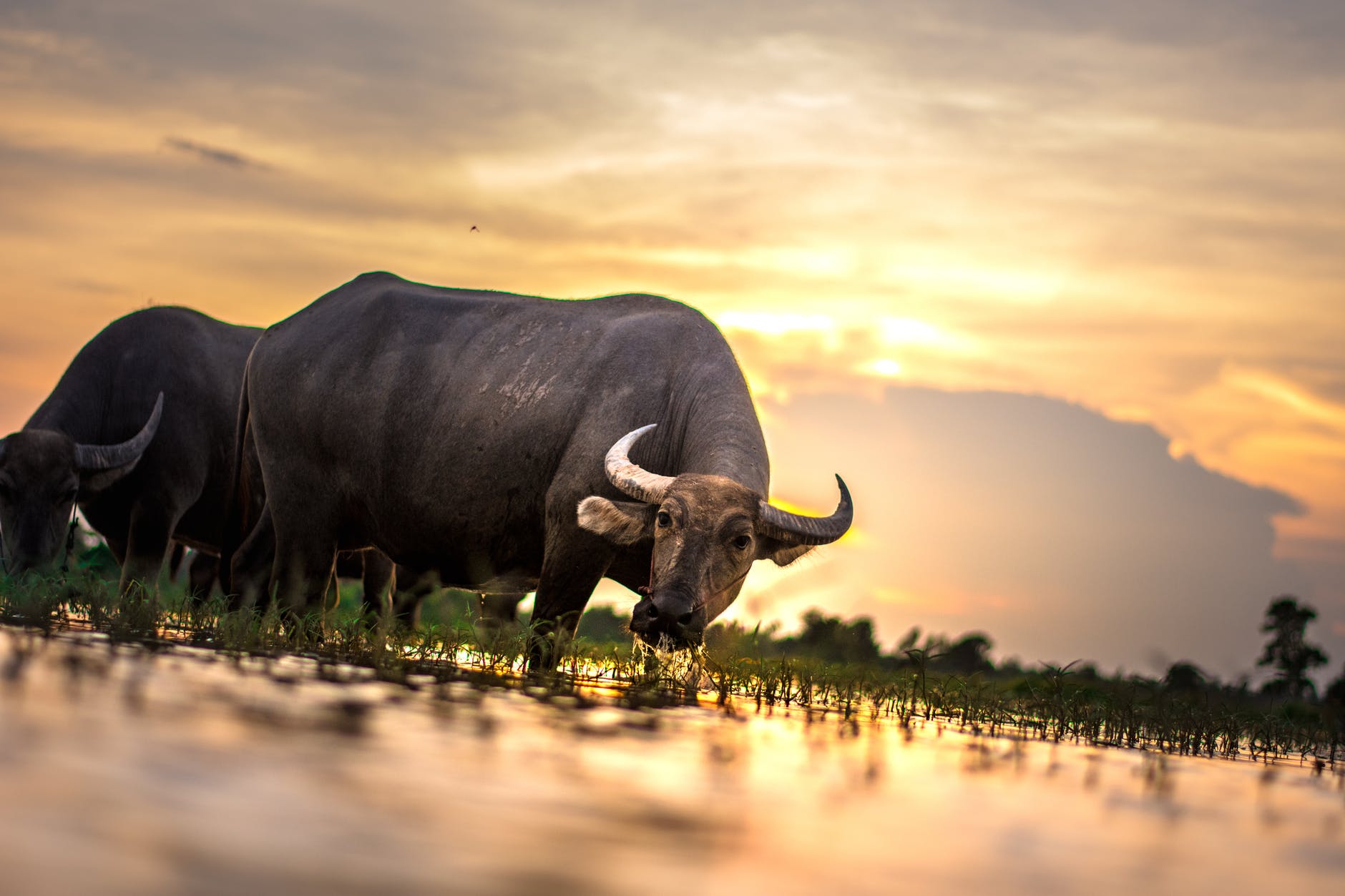 5. Not every part of the country is open to tourists
Although Myanmar is a beautiful and welcoming country, it's important to realize that not every region is 'open' for tourism.
Some areas to avoid are Rakhine to the west, Kachin near the border with China, and Sagaing.
6. Myanmar is a cash-based society
Myanmar only recently opened up to tourism in the mid-1990s, and as such, it hasn't yet adapted modern technology like chip terminals and contactless card payments.
When traveling to Myanmar, be prepared to pay with paper bills. Although you can use either dollars or kyats, the local currency is preferred in smaller shops and souvenir stores.
7. Take off your shoes when entering pagodas and religious sites
Similar to other religious sites around Southeast Asia, be prepared to take off your shoes and socks in pagodas.
On days when you plan to visit pagodas, it's recommended to wear comfortable shoes such as slides or sandals so that you can quickly and comfortably remove them. There's usually a special storage area, such as a cubby-hole or placemat, to leave your shoes.
8. Try not to use your left hand
In Myanmar, it's considered rude to pass items or shake hands with your left hand. When giving or receiving something, use both hands to do so.
Likewise, do not touch the locals' heads because they believe that the soul dwells in it.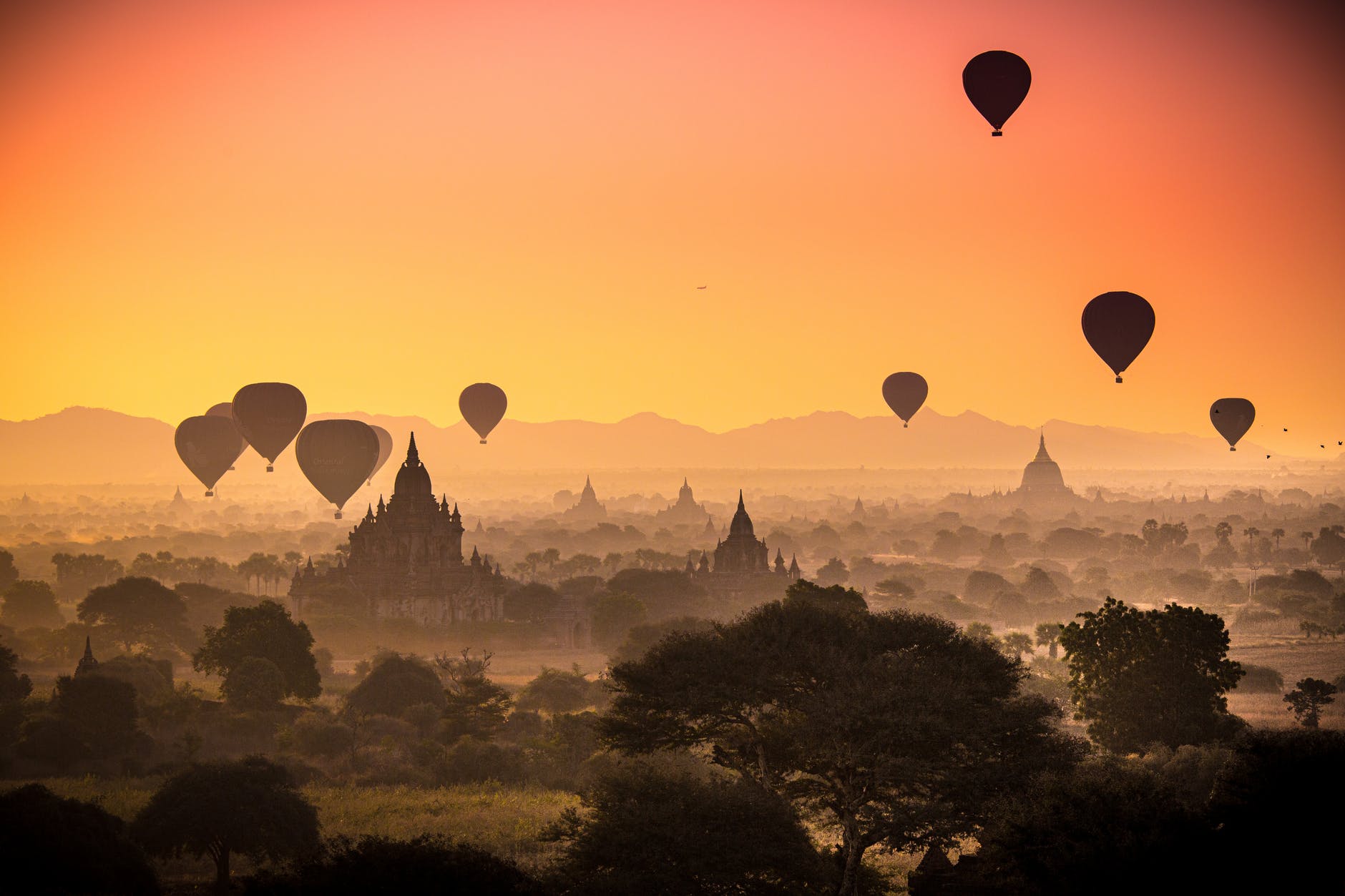 9. Don't be alarmed by red spots on the ground
If you see a lot of red spots on the ground, don't be alarmed —  they are just betel nut spots!
Betel nut is a popular chewing tobacco in Myanmar that is often compared to cigarettes. It tastes very bitter and peppery, so you will find many red spots outside as people spit it out after they get their 'caffeine fix.'
 Betel nut vendors are often found on the sidewalks, wrapping them in palm leaves to sell to passing shoppers.
10. The two most important Burmese words you need to know
No matter where you travel, local people are happy when a tourist attempts to speak their language — and Myanmar is no exception. When speaking to locals, the two main words to remember are hello ( မ ဂႆ လာ ပၝ / min ga la ba) and thank you (ကျေးဇူး တန်ပါတယ်။  / kyeh-zu tin-ba-deh). Try it out!
FOMO - do you have it?  Well there is no need to Fear On Missing Out here at Explore With Erin. Sign up to receive updates directly to your in box. I won't spam you, but I do promise a whole lot of awesomeness. What are you waiting for? Join Me!