A travel backpack is without a doubt the most important thing about a hike. No beauty of nature will bring pleasure if the shoulders hurt from the stuck straps of a heavy burden.
Proper weight distribution, ease of access, waterproofness, and durability are the main indicators by which a traveling backpack differs from an everyday one. Tourist backpacks have a body structure back, straps with height adjustment, and a belt for unloading shoulders or fixation. Also in the package are usually external side pockets and ties with slings that allow you to attach a tent, rug, or other cargo.
If you are living an active lifestyle, and love mountains, and trekking, you were interested in the question of how to choose and where to find the best travel backpack suppliers.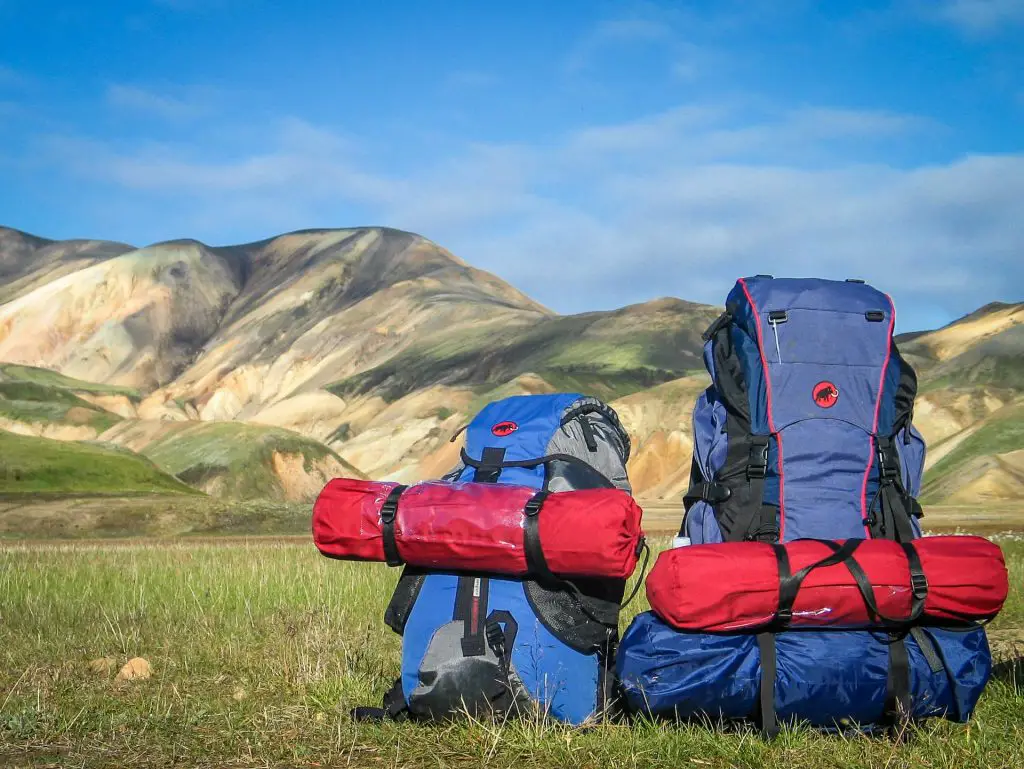 In this article, we have compiled a list of the 4 best travel backpacks that you can use for various purposes. So read till the end!
Best Travel Backpacks of 2023
1. Gregory Zulu 30
Let's start with a small men's backpack with a volume of 30 liters for short trips. The Gregory brand is a specialized manufacturer of high-quality products, a variety of backpacks, and travel bags. Equipped with an adaptive and flexible Free Float suspension, compatible with a hydration pack, and comes with a rain cover.
What makes the Gregory Zulu 30 backpack special:
The back is well-ventilated and is equipped with a 3D Comfort Cradle that perfectly follows the natural movements of your body. With the Gregory Zulu 30 backpack, it's easy to keep your balance even in difficult terrain
You won't have to worry about finding things inside the backpack thanks to the U-shaped zipper with two sliders
Additional wear resistance provides a two-layer bottom
It can be bought from any dhgate top suppliers or online stores like Alibaba, Amazon, eBay, Walmart, etc.
2. Gregory Jade 53
Women's backpack model from the same Gregory brand. A volume of 53 liters is the best option if you cannot decide what size you need. This backpack is suitable for both short and two-three-day trips. Equipped with an adaptive and flexible Free Float suspension, compatible with a hydration pack, and comes with a rain cover.
What makes the Gregory Jade 53 backpack special:
Free Float suspension for easy movement over difficult terrain without straining your back.
Thanks to the U-shaped two-way zipper, the contents are easily accessible without opening the flap
And for quick access to the sleeping bag, there is a lower compartment with a partition
Easy to mount light equipment on the valve, such as solar panels to charge your devices
3. Deuter Quantum 70+10
It has an elegant design and a very comfortable back, and the hip belt is very easy to hide. Thanks to their practical and compact form, the backpack will not get stuck in transport even when fully loaded. Deuter is a high-quality brand that has been meeting the demands of the outdoor consumer for over two centuries.
What makes the Deuter Quantum 70+10 backpack special:
Retrieve gear from the central compartment conveniently in all conditions thanks to dual access: from the top and with a U-shaped zipper on the front
The model is equipped with a removable small backpack that can be quickly fastened or removed
Compression straps will help to pull off the backpack, they can be fastened in the center
4. Osprey Fairview 40
Looking for a compromise between a backpack and a travel bag? Then this lightweight, versatile backpack is for you! The hip belt can be conveniently hidden in a special zipped compartment. The Osprey brand is unique in its quality control of each model at all stages of production.
What makes the Osprey Fairview 40 backpack special:
Unique design especially for women
Dimensions are suitable for transportation in hand luggage when flying
Equipped with side and top handles for easy portability
Laptop compartment and detachable kangaroo backpack available – perfect for short business trips
FOMO - do you have it?  Well there is no need to Fear On Missing Out here at Explore With Erin. Sign up to receive updates directly to your in box. I won't spam you, but I do promise a whole lot of awesomeness. What are you waiting for? Join Me!