During my month in Ireland, I ate my way through the entire emerald isle. Most of the dishes I ate were downright drool-worthy, but one. Shudder. But before we get to that let me point out all the good Irish food I found so you can take your own unforgettable food journey in Ireland.
Colcannon
While in Dublin I was attending TBEX, a travel blogging conference. During the conference, we got to attend multiple famil trips around Ireland. One of these benefits was lunch with the Marketing Director of Four Seasons Hotel in Dublin. Having previously eaten at Four Seasons Istanbul I knew I would be in for a treat and I was not wrong.
On arrival, the restaurant is so spacious and inviting. It is divided into two dining rooms. One a classic luxury restaurant with chairs and tables, the other known as the Reading Room a smaller room with a large fireplace, books on shelves, and an enticing coziness that suited our lunch date perfectly.
My entrée of calamari was cooked to a roasted golden deliciousness and my main meal was a lamb in a spring broth. That lamb just melted in my mouth and when combined with the traditional colcannon, wow!
What is Colcannon? It's a traditional Irish dish mainly consisting of mashed potatoes with kale or cabbage and often with other yummy extras like bacon. I was hooked. The perfect winter food for those chilly Irish days.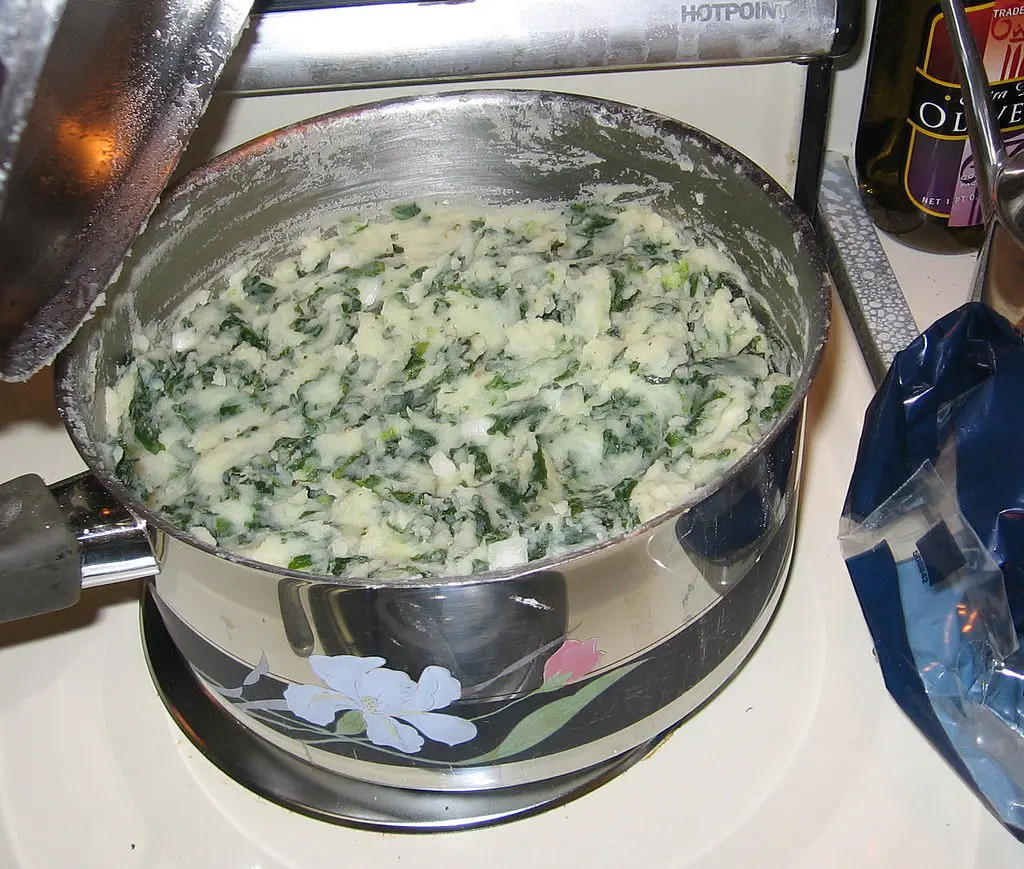 Homemade Soup With Mash
During my time in Donegal, I met a reader of my blog at the famous Blueberry Café. Under the kid's menu was this fairly simple Irish staple.
Basically it came out how it sounds. A bowl of homemade vegetable soup and in the middle a giant scoop of mash potato. My kids could not get enough of it. Apparently it is quite normal for kids to be asked "one scoop or two?" How many would you do?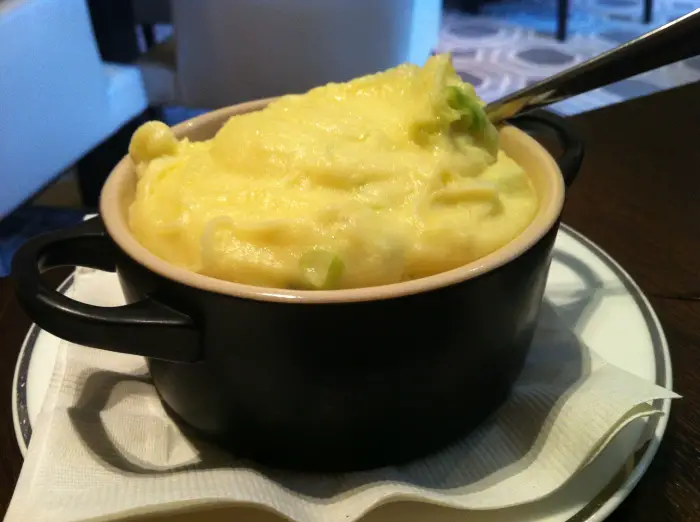 Lamb Tasting Platter
I came back to The Twelve in Galway twice! It was that good. The lamb tasting platter was the best lamb I've had in my life. I can't begin to describe the tender, perfectly pink lamb that had my eyes rolling back into my head.
The second time I took the kids and the staff surprised us with chocolate, marshmallow & berry pizza. Yes, it was as delicious as it sounded.
Consider finding more of Ireland's greatest chefs and restaurants using Squaremeal.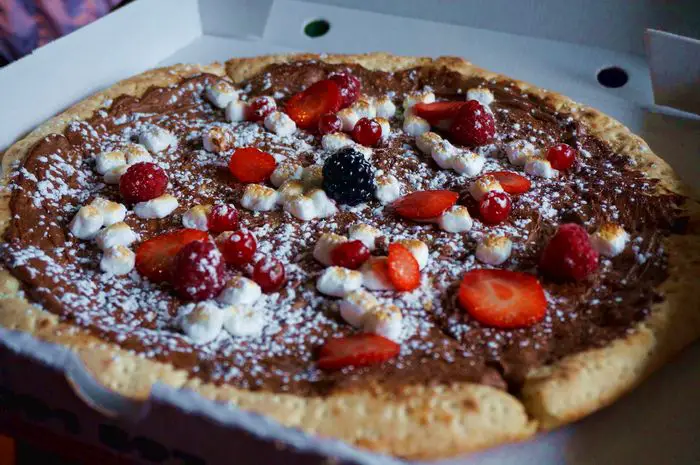 Indescribable Italian
During a tour of Nazareth in Israel, I met Michael. Coincidentally I bumped into him again in no man's land between Jordan and Israel (he was on way out, while I was on my way into Jordan). Michael lived in Limerick and invited us to dinner at Casa Nostra, probably the best Italian in all of Ireland.
We started the meal with a beautiful platter of meats and cheeses and followed it up with absolutely al-dente pasta, and lasagne for the kids. It was so delicious; words fail to describe the palette pleasure.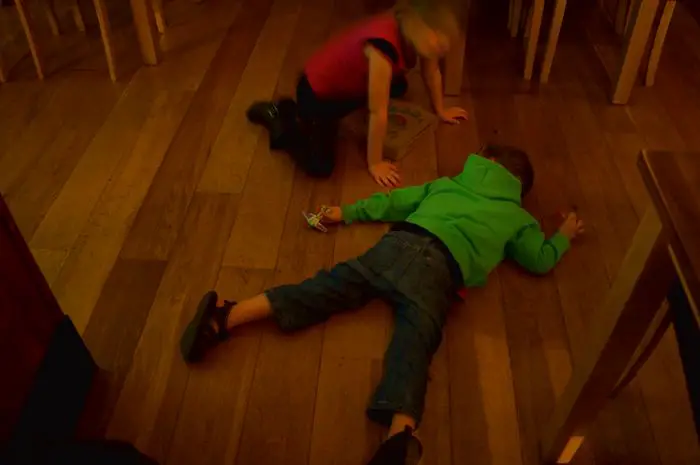 While we sat talking about travel and photography (Michael is an amazing photographer) the Owner could sense the increasing restlessness in my kids. And while Caius had fallen asleep, right on the floor, Mia was asked if she would like to come into the kitchen and make a pizza! She rolled, topped, and cooked her pizza, that she then got to take home – complimentary! It was the sweetest service we could hope to find in all of Ireland.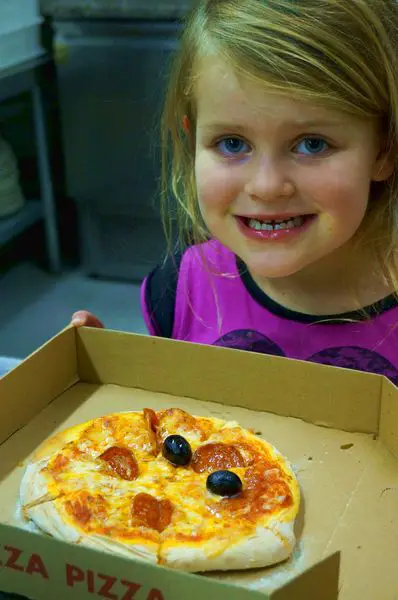 Irish Stew
Most tourist attraction cafés typically run on the bland, unmemorable list of restaurants. So you can imagine my surprise after visiting the windy, breathtaking Cliffs of Mohor, that their Cliffs View Café, not only had spectacular views but decent food.
It seemed nowhere in the world could do a pie like Australia, until Ireland. Hot, crispy pastry served with a well-dressed side salad and I was in Aussie heaven.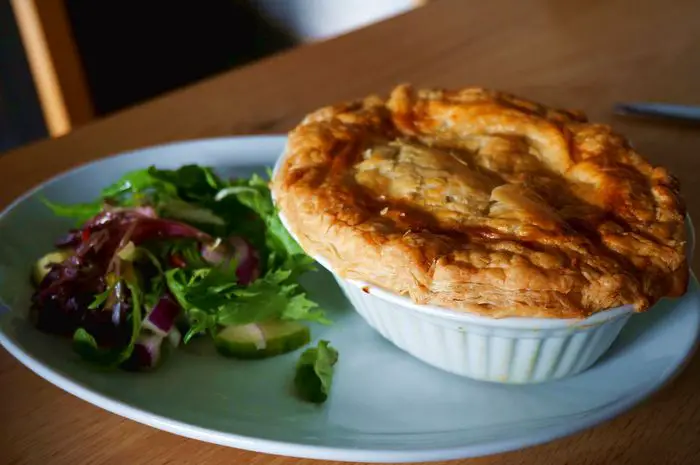 But the real surprise came with the kid's Irish stew. The kids polished that off, vegetables and all.
I tried my first Irish Stew at the Guinness Storehouse in Dublin, and can I say, it's a must! Another good one for those wintry Irish nights.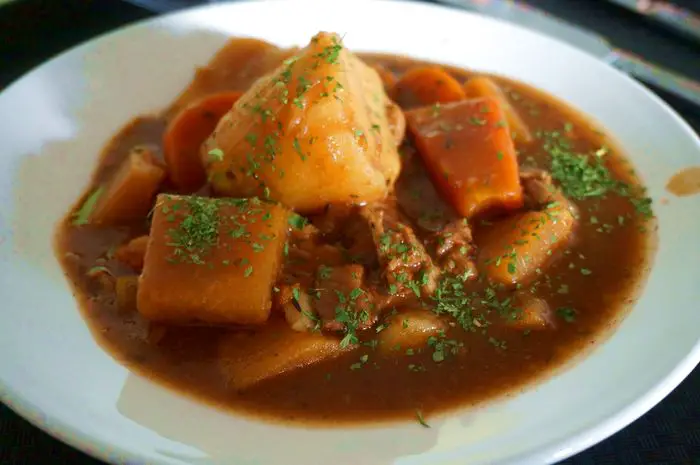 Bonus: American Wings
Not something you'd typically enjoy in Ireland, but the Brown Bear – Two Mile House had the most delicious chicken wings in blue cheese sauce outside the USA. I'd also recommend the duck dish and a side of colcannon, again.
Black pudding – Skip It
Black pudding, blood pudding or blood sausage is a type of sausage made by cooking blood or dried blood with a filler until it is thick enough to congeal when cooled. I think I'm going to be sick just describing it.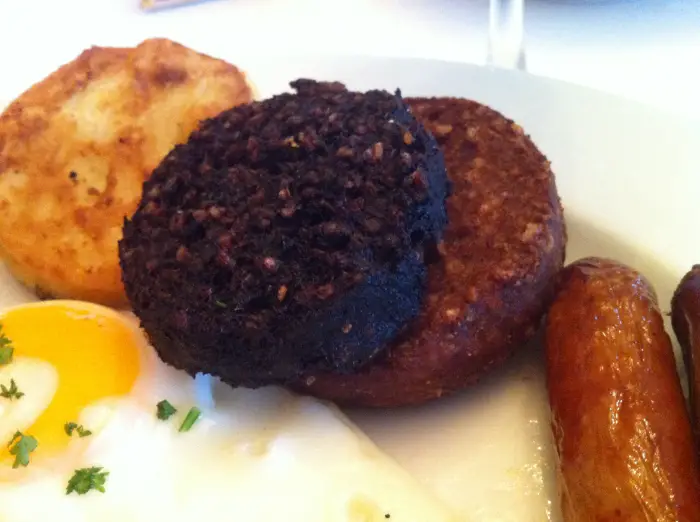 This delicacy was served in almost every Irish breakfast I had during my stay. And while I tried it several times I came to the same conclusion, yuck. Give me vegemite on toast any day.
LOOK HOW EASY IT IS TO PIN THIS!
FOMO - do you have it?  Well there is no need to Fear On Missing Out here at Explore With Erin. Sign up to receive updates directly to your in box. I won't spam you, but I do promise a whole lot of awesomeness. What are you waiting for? Join Me!