Some great tips from Sarah on items to pack. I use 3 out of 4 of these items for sure… It's just I'd swap out boots for sneakers!
When you're prepping for a long-term trip abroad it's important to pack a few essential items.
You'll likely top up as the need arises — but you don't want to be stuck in the wilderness without the kit you need most.
With that in mind, here are four must-pack items for any traveler's suitcase.
Waterproof jacket
If you reside in a cold climate you might already have a jacket that can combat the elements.
But remember that your heavy home coat might be too bulky to fit snugly in a suitcase.
So investing in a lightweight waterproof jacket you can pack away in a corner of your case is a premium pro tip.
Choose a design that's tough and durable but has breathable fabric so you don't overheat during tropical showers.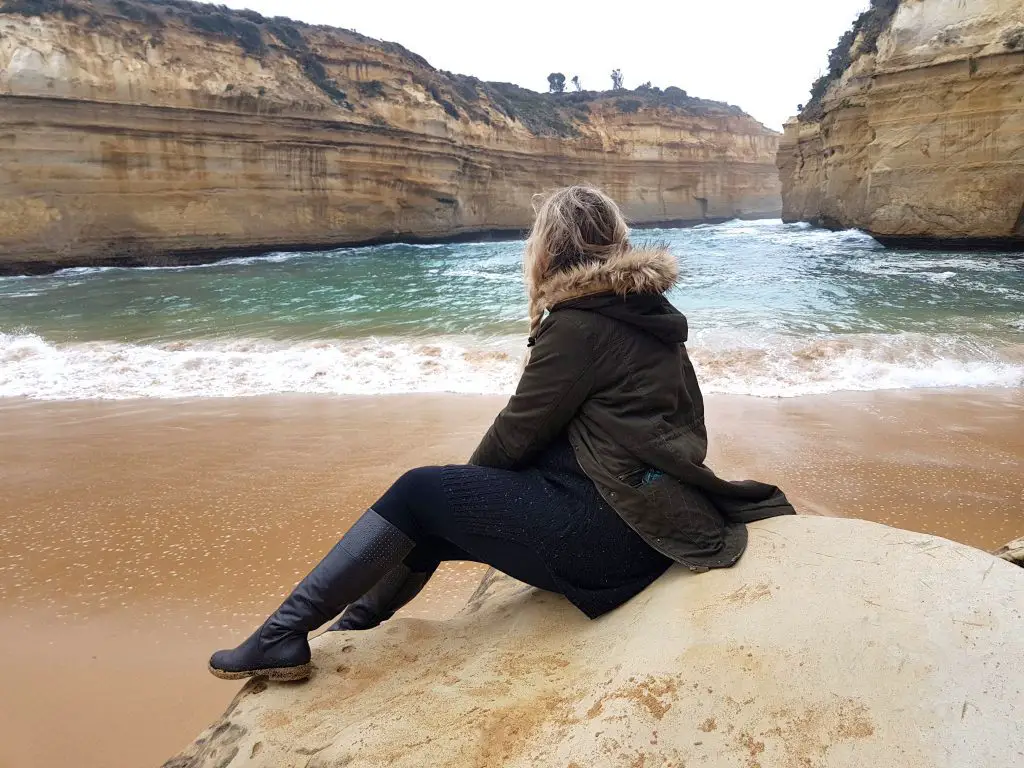 Walking boots
Taking part in a well-planned hiking trip is one of the best ways to see rare views of spectacular scenery.
But the experience is spoiled if you tackle tough terrain sporting sandals — you might be nursing painful blisters for weeks afterward.
A good pair of walking boots will protect your feet and ankles and many modern models are reasonably lightweight — so you don't need to worry about being charged for excess.
And you can select a stylish pair that looks as good pounding city streets as they do on Alpine ascents.
Swimsuit
Whether you want to swim in the sea or splash around in a waterfall pool, you'll definitely need a swimsuit.
There are hundreds of designs available, but it's worth spending a little extra cash on a comfortable choice that will survive the entire trip.
And if you've only got space for one swimsuit then choose a design that's versatile enough for several different swimming scenarios.
But any bikini or one piece is compact enough to be rolled discreetly in your suitcase, ready for action whenever you splash down into awesome azure oceans.
Diving and water sports enthusiasts should be sure to pack their wetsuits too — don't bet on being able to buy a suitable replacement overseas.


Dress
Elegant clothes might seem like an unnecessary luxury nestled next to more practical items in your luggage.
But you never know when you might be invited to a glamorous evening event and want to grab the opportunity to mix and mingle.
So including a couple of classy evening dresses in your arsenal isn't as outlandish as it first appears.
And if you choose cleverly you don't need to bother with heels —  space saving slippers make an acceptable alternative in exotic locations.
Preparing perfectly for long-term travel doesn't have to be a confusing conundrum.
These four must-pack items for a traveler's suitcase should let you set sail smoothly for an adventure to remember.
Is there a must-pack travel item you can't do without? Share your stories in the comments section
FOMO - do you have it?  Well there is no need to Fear On Missing Out here at Explore With Erin. Sign up to receive updates directly to your in box. I won't spam you, but I do promise a whole lot of awesomeness. What are you waiting for? Join Me!