"It's like a Carnival on steroids."
My jaw dropped in disbelief as one room after another was brighter, lighter, and more colorful than the next.
If you love a circus or a carnival, then you are going to love Thailand's newest theme park, Phuket Carnival Magic.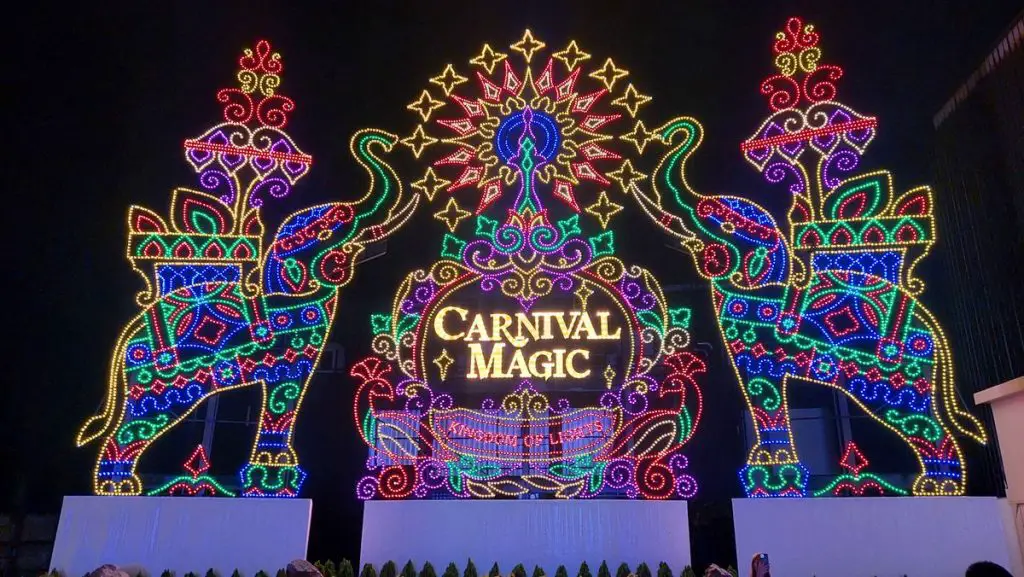 What Is Carnival Magic?
Carnival Magic is the crowning jewel in nighttime entertainment on the resort island of Phuket. A brand-new Thailand theme park, sister to FantaSea Phuket.
After sunset, the Carnival Magic comes alive with a dazzling array of lights, music, and dance- from traditional Thai dances and costumes to grand pageantry of the parades and processions.

Where Can I Get my Admission Ticket?

Different admission tickets cover just the show, the buffet dinner, and round-trip transfers from your hotel.
When Did Carnival Magic Theme Park Open?
Carnival Magic opened in Phuket in September 2022.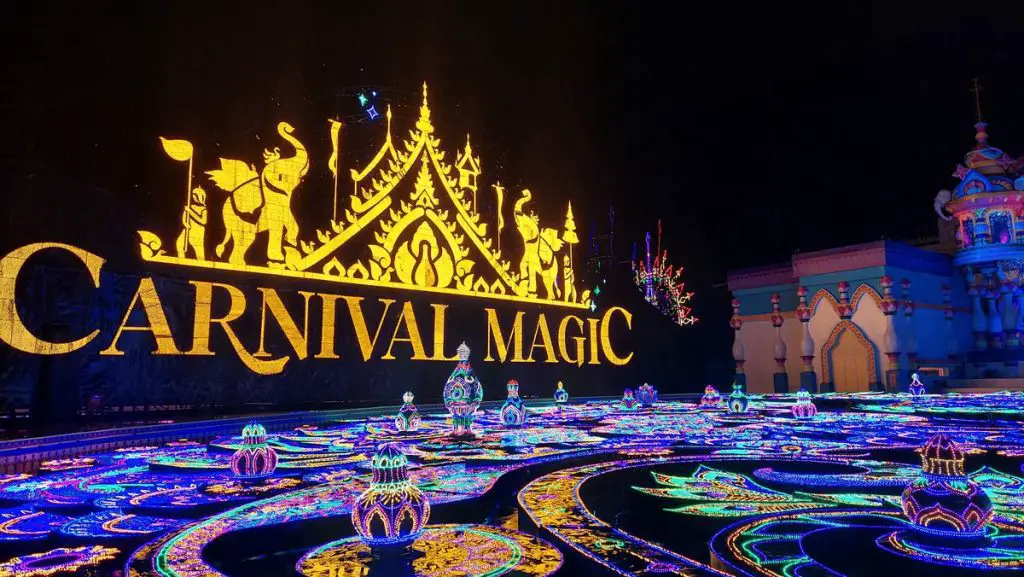 Is Carnival Magic a big ship?
Carnival Magic is the name of a Carnival Cruise ship on the Carnival cruise line. And is not to be confused with the Phuket theme park.
What happened to Carnival Magic?
The Carnival cruise line, Carnival Magic, is to be replaced with the new Carnival Venezia cruise ship out of New York in June 2023.
But let's get back to Phuket Carnival Magic.
Is Carnival Magic Co related to Phuket FantaSea Co LTD?
Carnival Magic theme park is an affiliate of Phuket FantaSea. Carnival Magic officially opened in September 2022.
Is FantaSea and Carnival Magic the same?
While very similar these two Thai Cultural theme parks are separate parks, produced by the wonderful Mr. Kittikorn.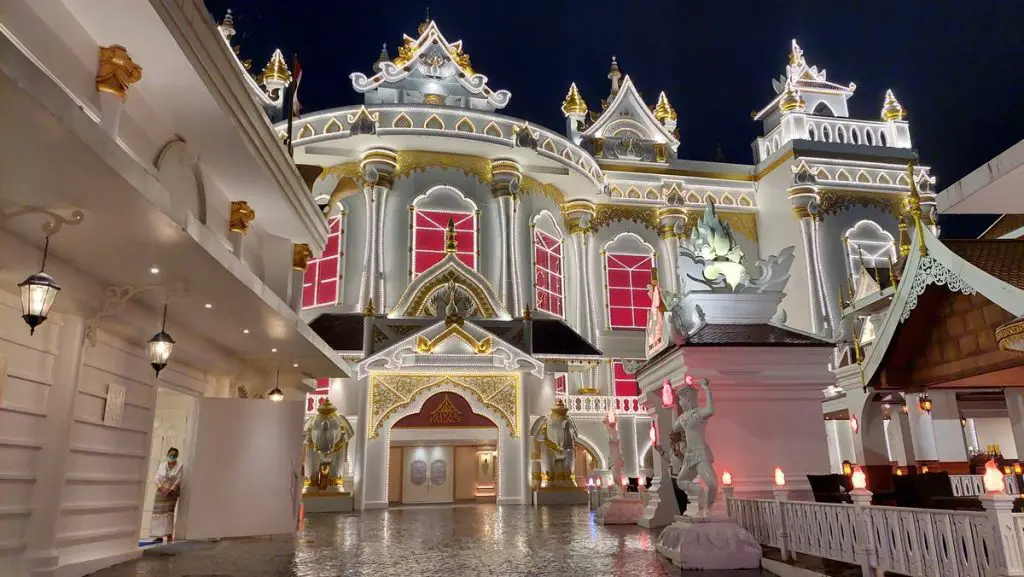 What is Phuket FantaSea?
Phuket FantaSea is a 140-acre nighttime theme park located on the northern end of Kamala Beach. Built back in 1996, it has been attracting visitors from all over the world for nearly three decades for that unique experience that combines Thai culture with world-class entertainment.
What is the Phuket Carnival?
Spanning over 40 acres and awash with dazzling colors and sparkling imagery, Carnival Magic comes to light as the very first Thai Cultural Carnival Park, celebrating the vibrancy and rich cultural heritage found in the many traditional festivals, carnivals, and market fairs that abound throughout the Kingdom.
Inspired by exotic carnival celebrations from around the world, Carnival Magic presents a breathtaking evening of joyous celebration, regal pageantry, and cultural fun unmatched by any other show on earth.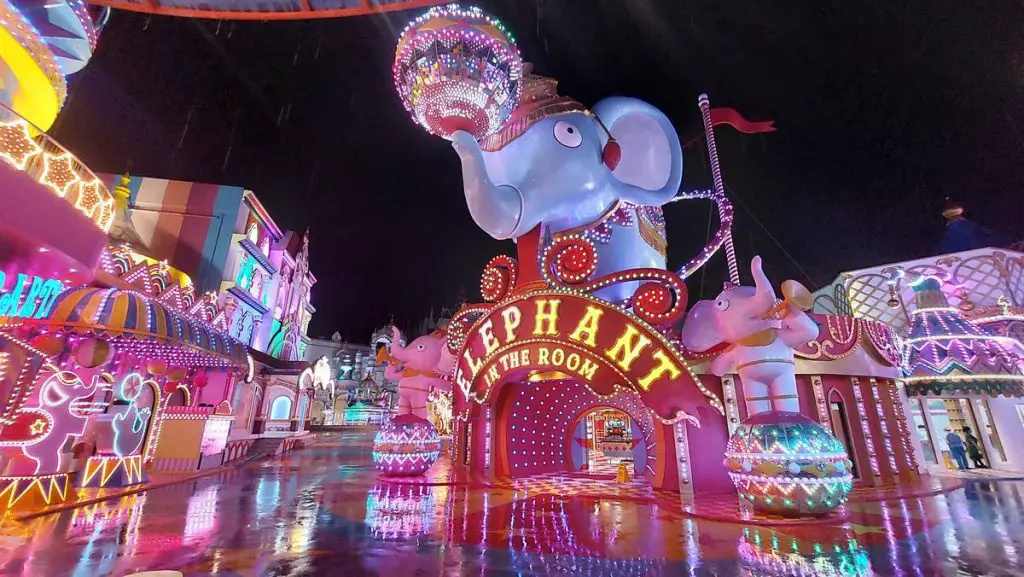 What time is the Carnival Magic Phuket show?
Carnival Magic is open every Monday, Wednesday, and Saturday 5:30 pm – 11:30 pm.
Bird of Paradise Buffet Restaurant opens from 5:30 pm – 9 pm.
The River Carnival Parade show is performed at 9 pm and goes for 50 minutes.
Who Is Phuket Carnival Magic For?
Kids, teens, adults. The whole family will love Thailand's newest cultural theme park.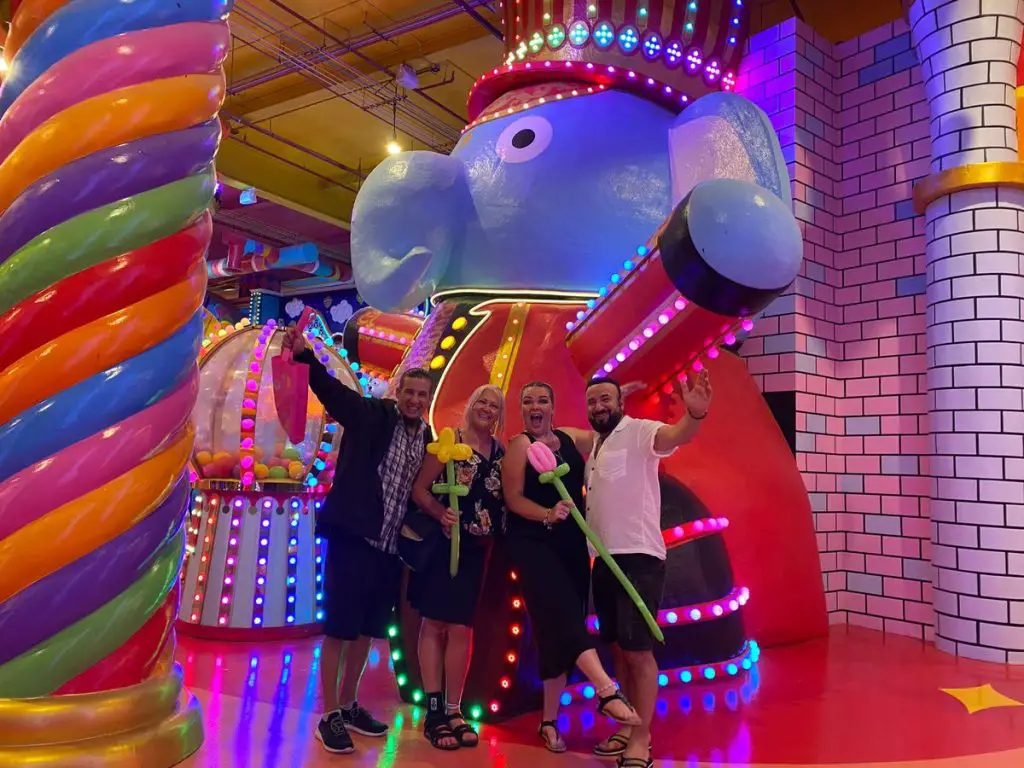 3 Reasons To Visit Thailand's Newest Theme Park Carnival Magic
1. Carnival Magic Phuket Holds 9 Guinness World Records
You have to see it to believe it, but this world-class cultural attraction holds 9 Guinness World Record titles, on top of 88 enormous parades with 40 million lights!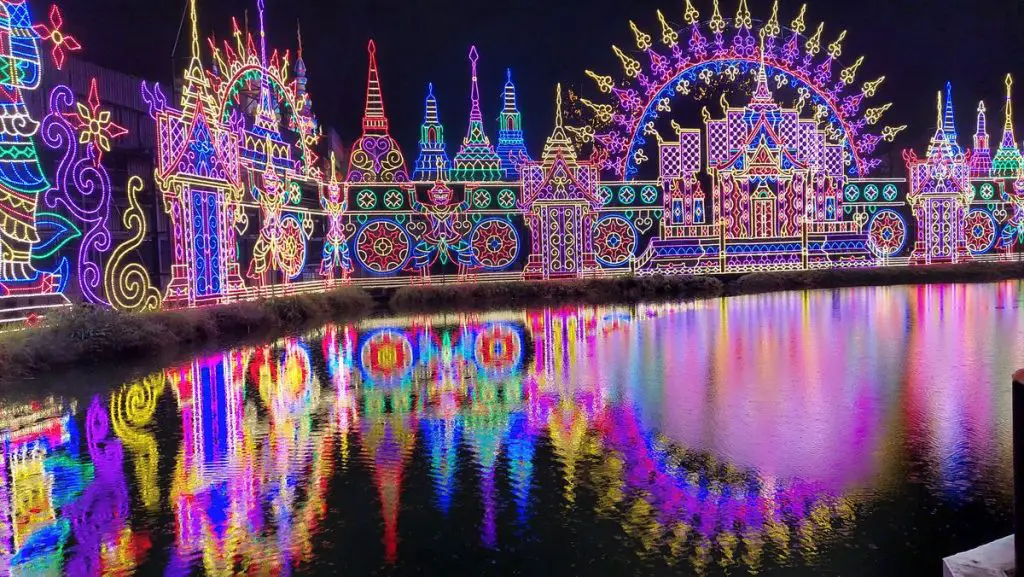 The 9 Guinness World Record titles are:
Longest single-chassis parade float
Most lights used in a permanent light and sound show
Largest LED sculpture
Largest LED structure
Largest paper mache sculpture
Largest outdoor chandelier
Tallest proscenium arch and most LED lights on a van
You're going to want to make sure you have a full battery for the number of Insta-worthy photos you'll be taking.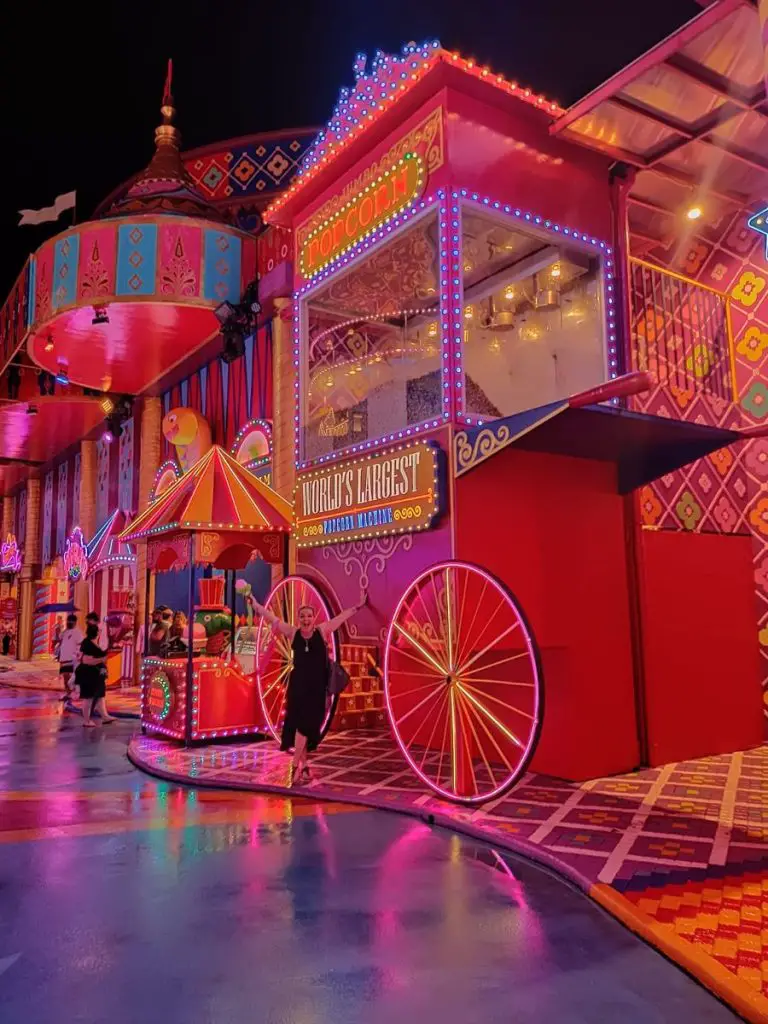 2. Carnival Magic Phuket's 3,000 Seat Paradise Restaurant
We started our evening at the Bird of Paradise Buffet. It was one of the largest buffets I have ever seen in the world. It's set in an Arcadian Temple with beautiful mythical birds that resemble colorful peacocks.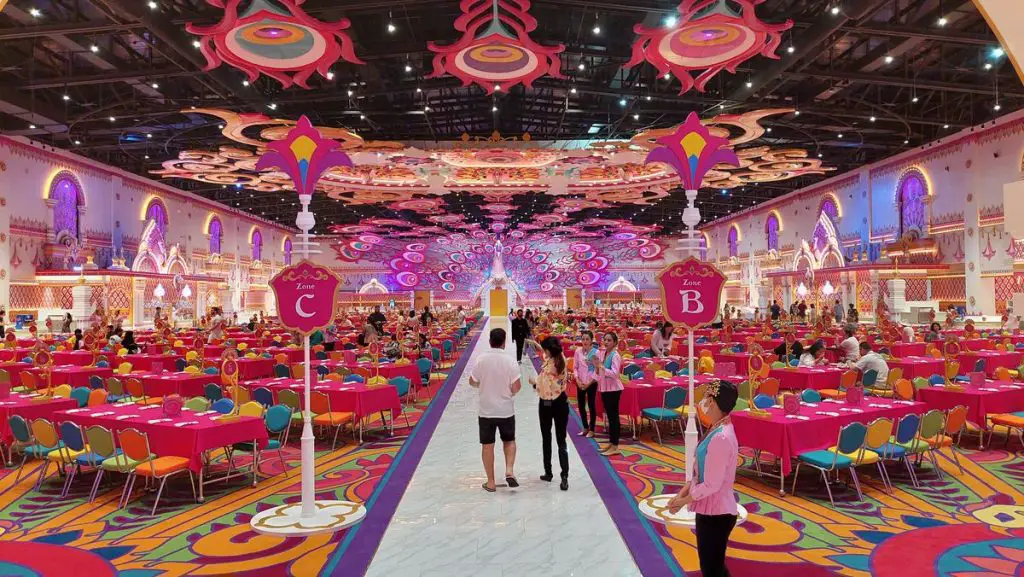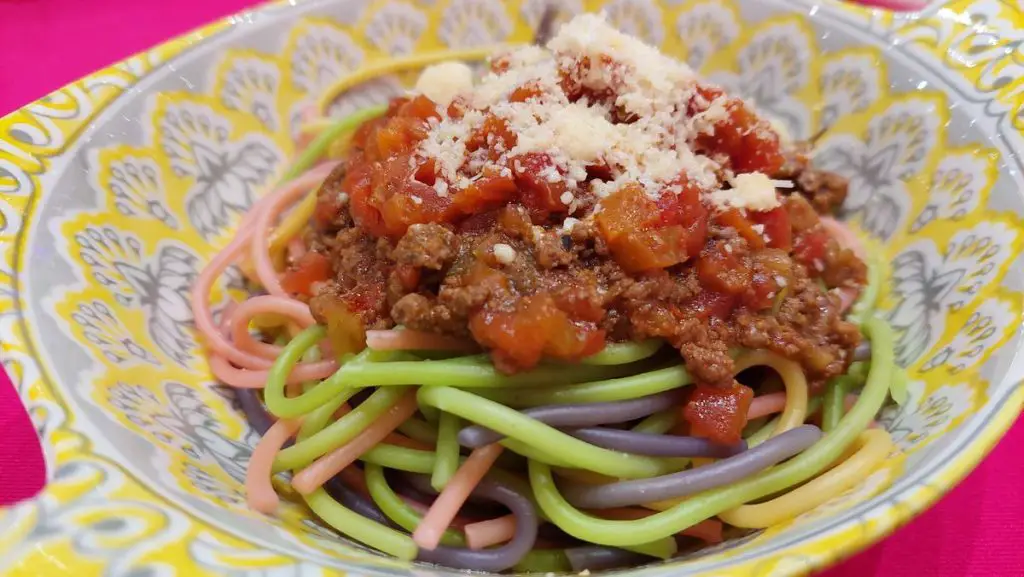 And the food! Where do I begin? You'll find a creative fusion of Oriental and Western food from Indian, Halal, Vegetarian, fresh pasta makers, and delicious desserts.
There is even a fries/chip station with waffle fries, curly fries, steak fries, and skinny fries with a choice of green curry sauce or even tom yum sauces.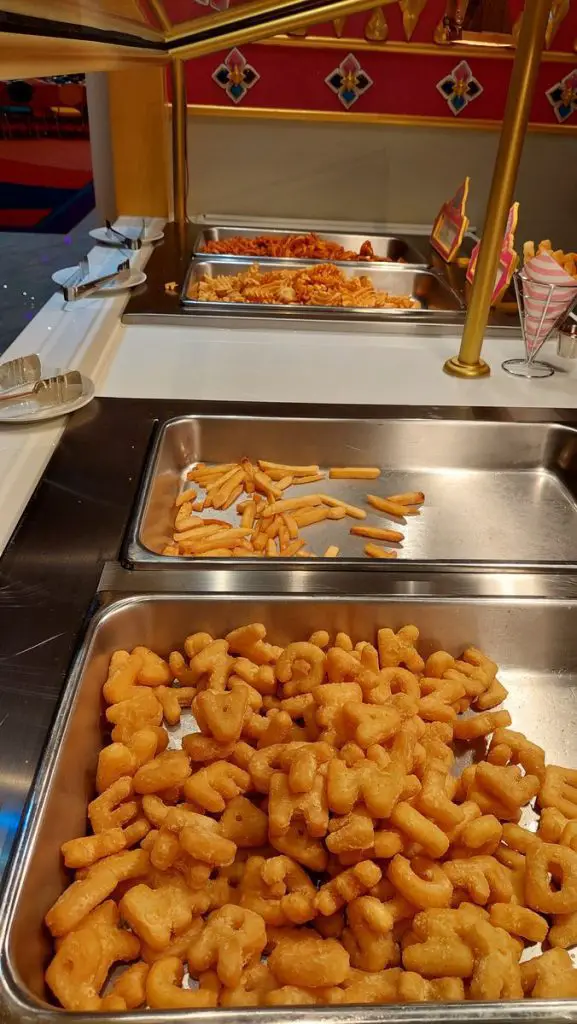 There are several bars located within where you can purchase your alcohol and have it delivered to the tables. The signature cocktail Bird of Paradise was delicious, if not in a very unusual glass. Do I drink out of its butt?
And while I was impressed with this massive 3,000-seat buffet then I was gobsmacked walking into the bathroom. White pillars, a fountain, light up toilets. I had to take quite a few photos and pray no one thought I was doing anything untoward and were just as impressed as I.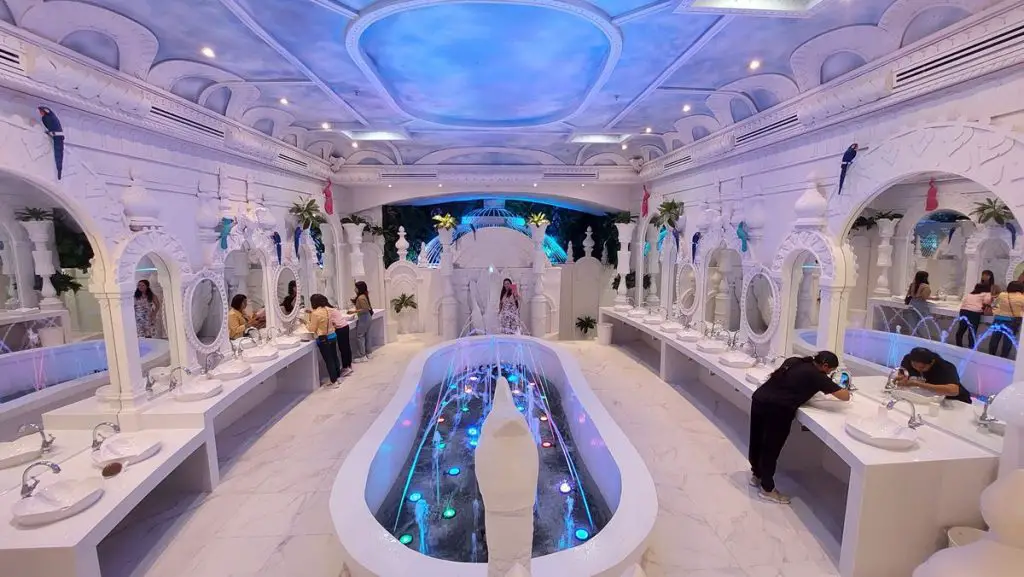 For added excitement try out the Royal Seat.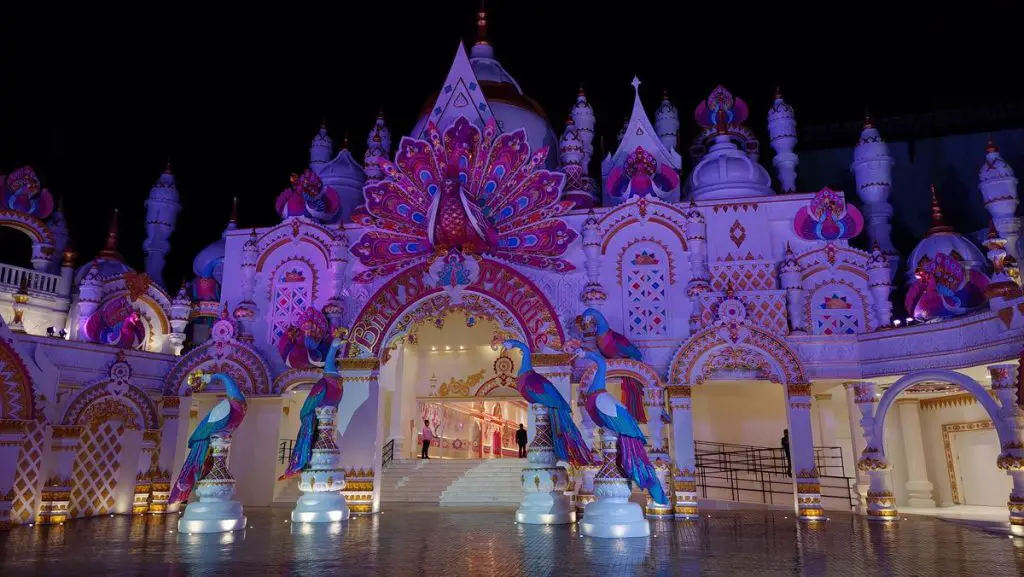 3. At Carnival Magic Phuket You Get To Feel Like A Kid Again
Walking through Carnival Magic is like being a kid again. There is so much to see and do and with Giant Size PopCorn Machines and Paper Mache Elephants, you can quite literally feel like one of the little ones.
The Worlds you get to visit:
Carnival Fun Fair
Our first stop was just walking through the Carnival atmosphere to get to the Buffet dining hall. The Carnival Fun Fair is a 400-meter-long colorful shopping street filled with a multitude of fun fair games, rides and activities, delicious snacks, and exciting shops and market stalls.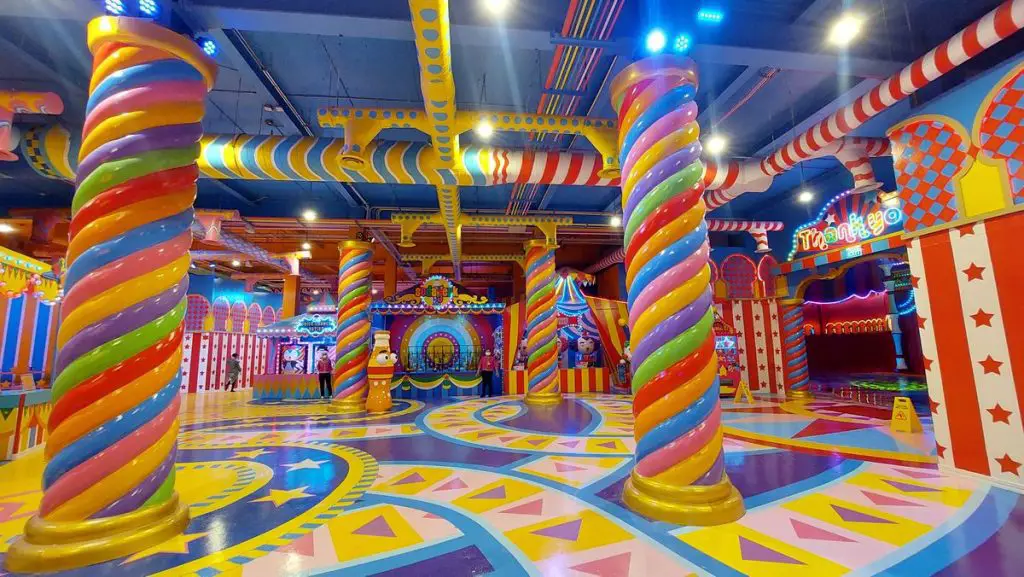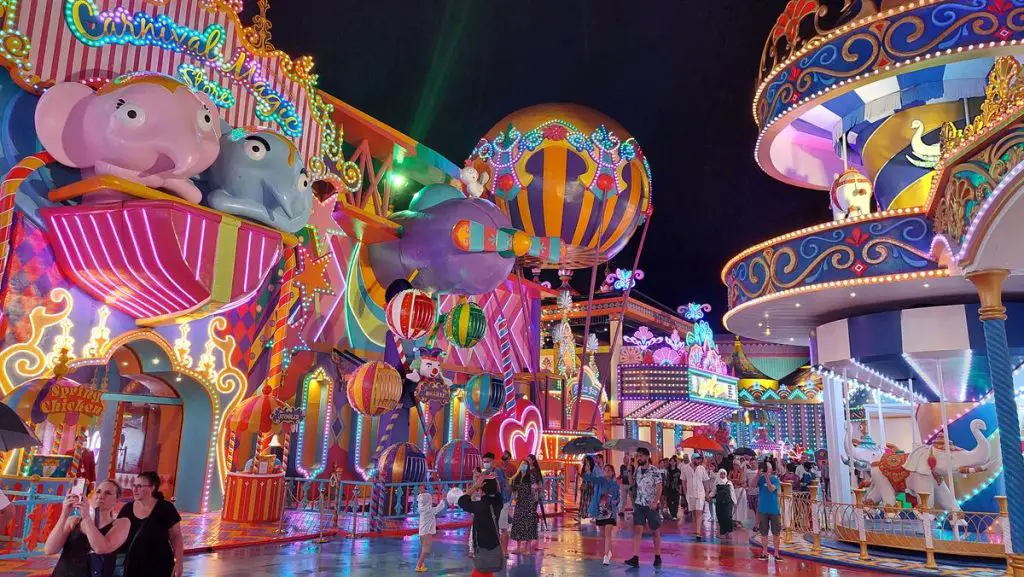 River Palace Paradium
After dinner, we followed the crowds to an air-conditioned parade stadium (paradium) equipped with state-of-the-art lighting, sound, and special effects. It also holds the largest LED screens ever to be installed in a theatre at 70m long and 22m tall.
Inside the River Palace Theater is the River Carnival show, the world's first indoor theatrical parade. The show is like an indoor Christmas parade with 88 floats, 150 actors, and 150 crew members.
The show goes for approximately 50 minutes.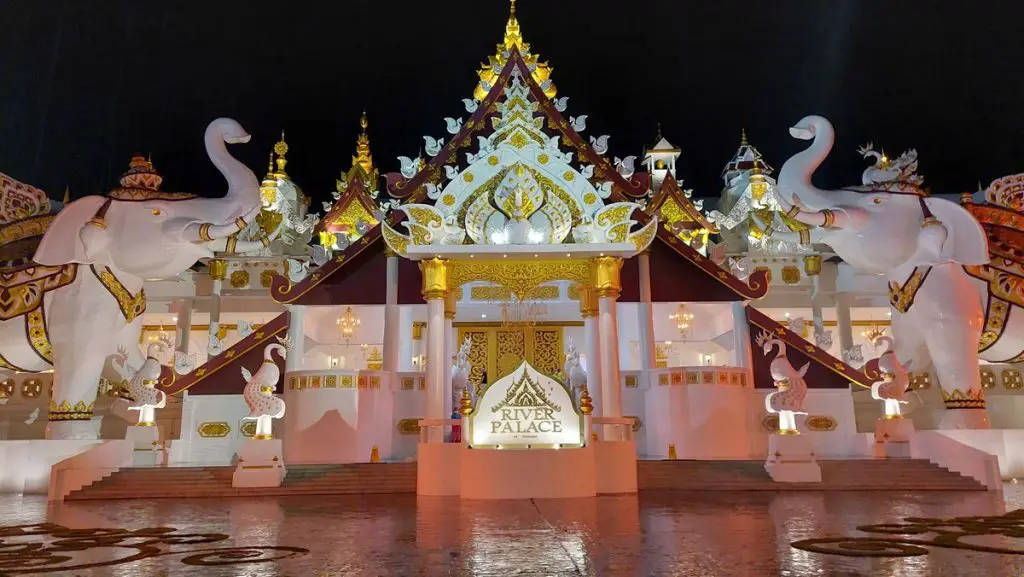 I found this to be slightly long and tedious. It would have been great if we had some kind of pamphlet telling us what the floats were or some kind of narration.
However, the floats are impressive. One float has been dubbed the world's biggest parade float over 70 m long or about the size of the Airbus A380. There are also giant 8-meter-tall costumes, the largest procession of barges and gigantic creatures, ariel ballet, exotic carnival dancers, and animatronics.
Kingdom of Lights
Happy to be free of the rather long show, we then followed the crowds for the final part of the night discovering a wondrous medley of enchanting worlds beautifully laced with over 40 million lights.
With that many lights, it's hard not to be impressed. In fact, it was spectacular!
Where To Stay In Thailand?
Travelocity has a great list of properties available in Phuket.
Our favourite was the InterContinental Phuket. It was also located less than 10 minutes away.
Is Carnival Magic Worth Visiting?
Without a doubt, this is the most fascinating entertainment park I have ever been to, as any Thai park can be.
At first, you feel giddy like a little kid. Then you experience an overstimulation of noise and lights that you feel exhausted. And then you wander through the Kingdom of Lights and all the dazzling color you feel almost moved by how beautiful electricity really can be.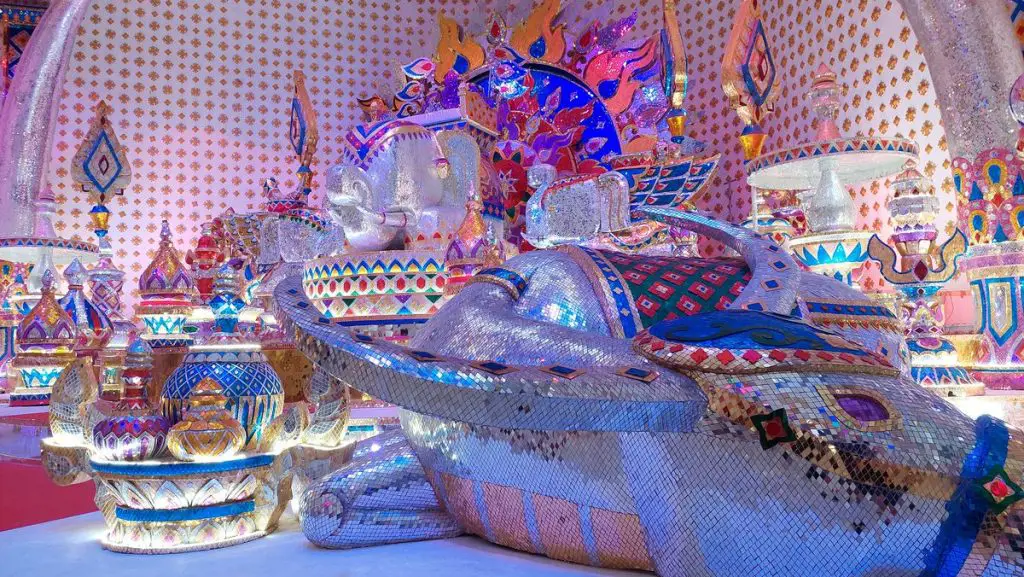 It's something you've never seen before and for that alone, I would be visiting Phuket's Carnival Magic. But on top of that, it's nice to feel a little giddy and childlike. A return to childhood is what we all need on vacation or at some point in our adult lives.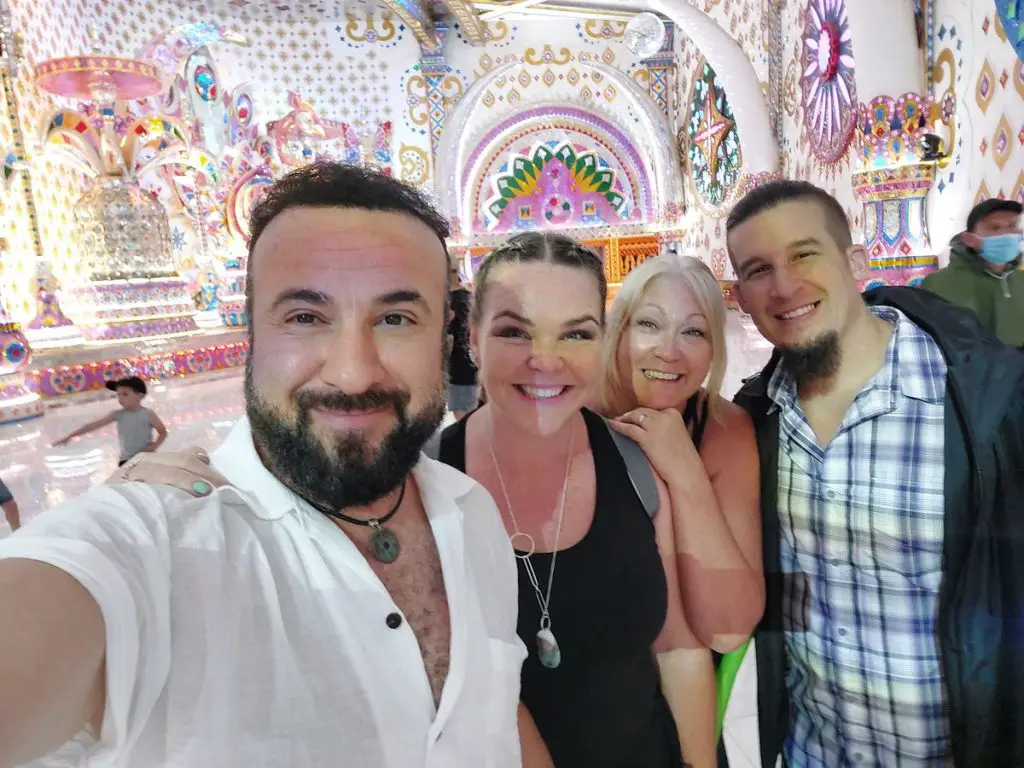 And believe me, the kids are going to also love every second.
LOOK HOW EASY IT IS TO PIN THIS!
FOMO - do you have it?  Well there is no need to Fear On Missing Out here at Explore With Erin. Sign up to receive updates directly to your in box. I won't spam you, but I do promise a whole lot of awesomeness. What are you waiting for? Join Me!