We spend so long planning our family vacations. So much time and effort into creating memories that will stay with us forever.
Then we take the photos.
And one person is missing.
Always.
The person behind the camera.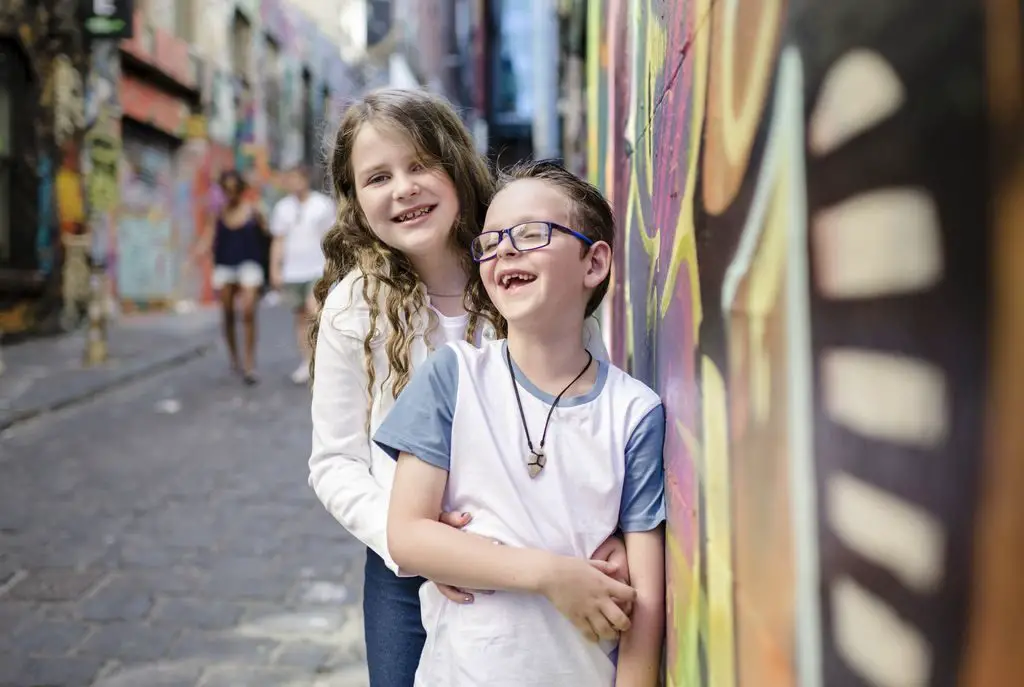 You may be lucky to ask a random on the street to get you all in and, if they don't run off with your camera or your phone, then your head is cut off or it's angled weirdly and the photo never makes it off of your computer, let alone on to Facebook.
Or there's the selfie which is so close that every line and wrinkle is magnified. Plus, there is always an arm.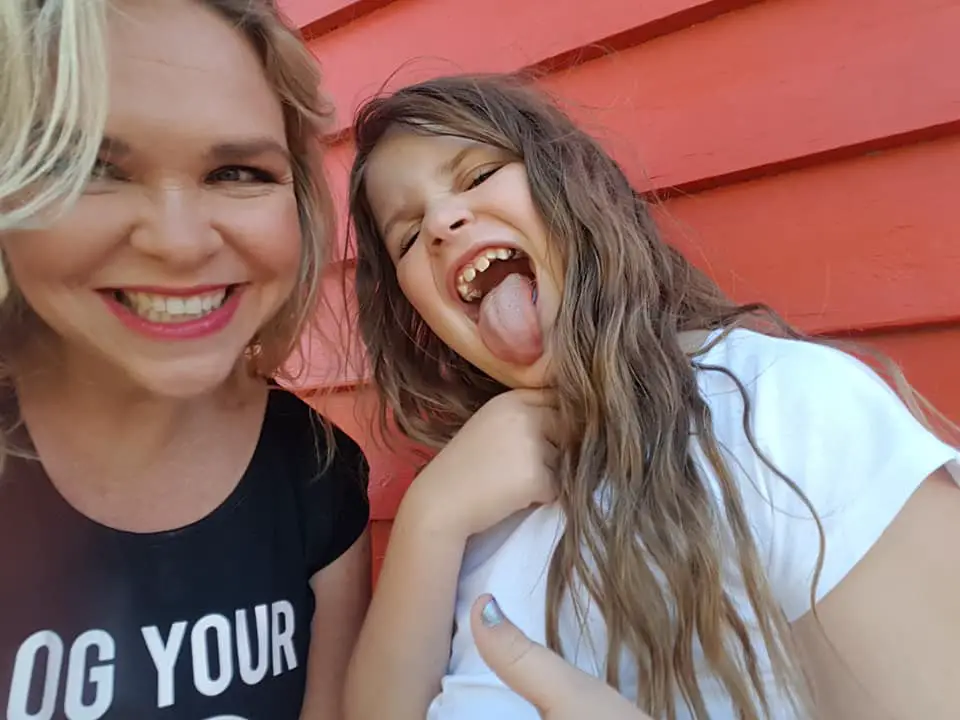 If you don't have a family photo on vacation were you ever even there?
Deep question. 🙂
2017 was a huge year of change for my kids and I. And a tough one. But 2018 started with a bang and is already looking so much better. We expect our lives to skyrocket in 2018. And I have to thank Wanderloud for helping us launch the year with brand new family photos that express all the fun and joy we are expecting from 2018.
Who Is Wanderloud?
Wanderloud was started by a young Australia couple who wanted to create something wonderful. And they have. They have teamed up with local photographers across 40+ destinations around the world so that your family holiday is no longer missing a person.
I take so many photos of my kids and now Wanderloud captured all of us. We all exist!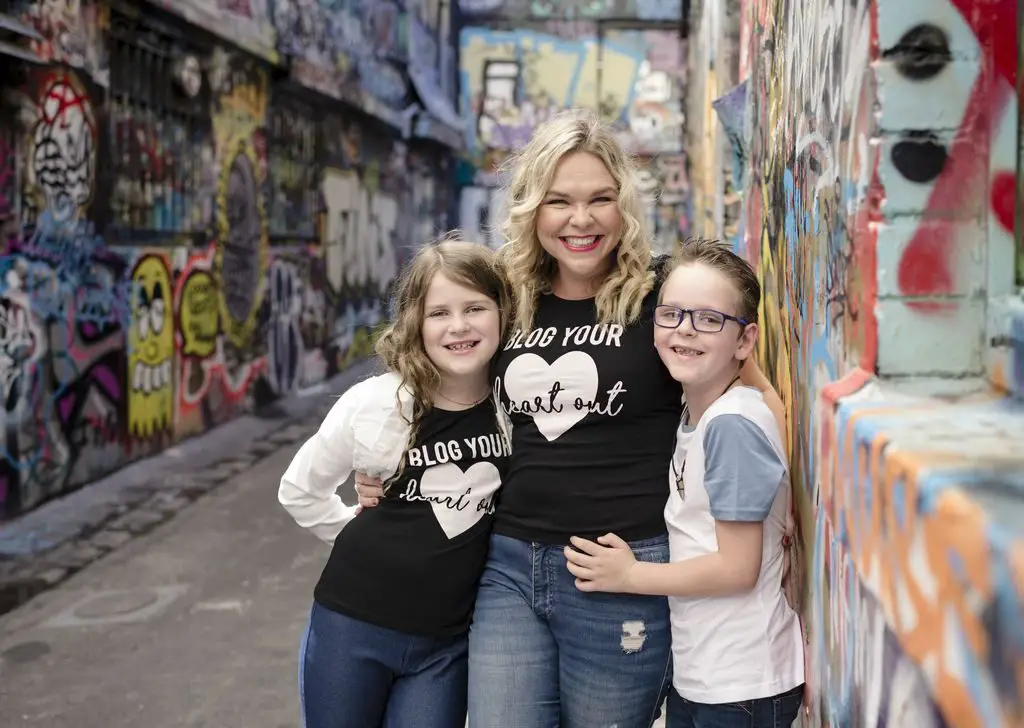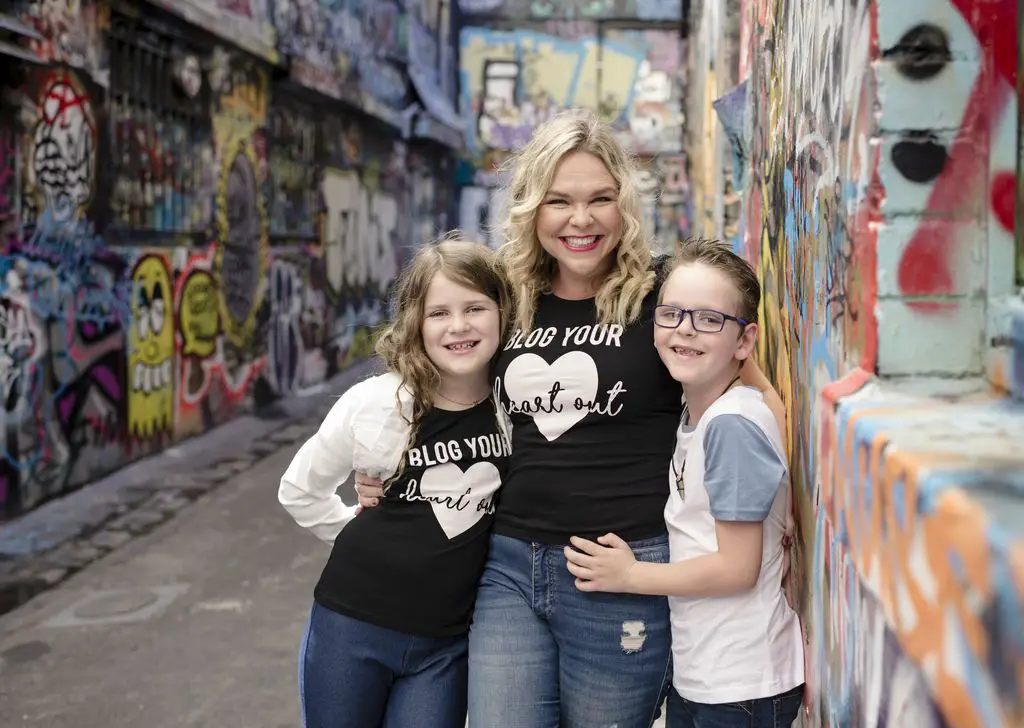 Don't you think that everyone looks so much younger on vacation, so much happier? It's the perfect time to have a photo shoot. And Wanderloud makes it so easy. I love that you can just go to their very colourful and personable site, click on where you are and they team you up with a professional to take the photos on the day you want. LOVE!
Why A Local?
Our photographer Michelle was like hanging out with a friend who just happens to take great photos. Michelle brought her kids and husband to hang out with us for the day. She picked several areas in Melbourne for us to shoot at and made us feel comfortable and at ease.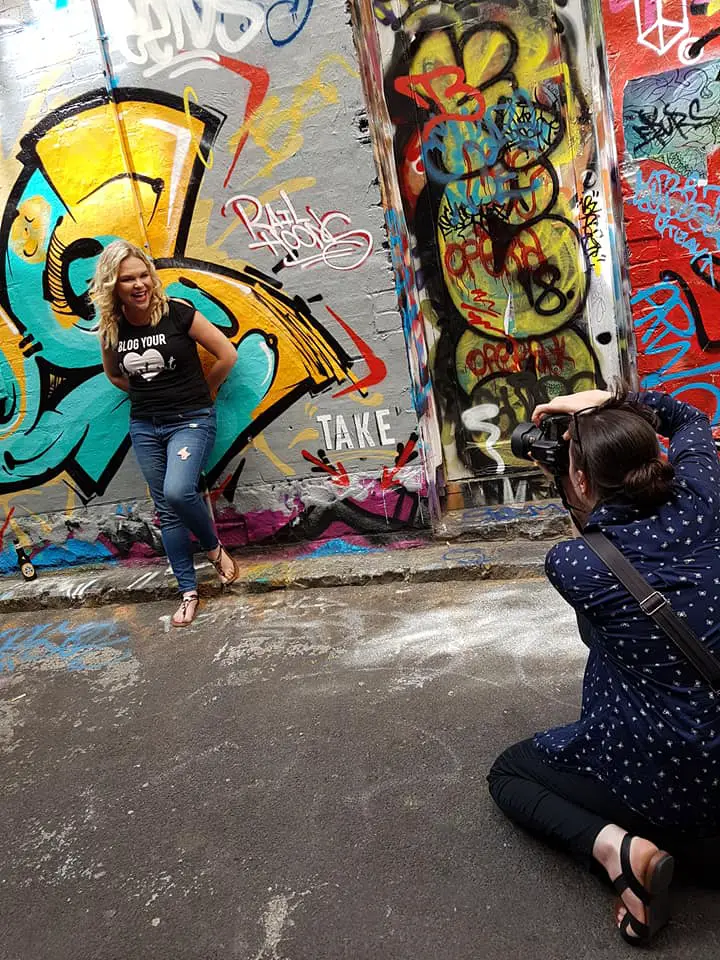 The benefit of going through Wanderloud is that each photographer has been hand-picked by the lovely Aussie couple we mentioned earlier – Ben & Benieke. You have the assurance that they know the area, they are good at what they do and if your photographer gets sick Ben & Beineke have the ability to make sure your day can still go ahead with their connection to several photographers in the area. Super important when you are on limited vacation time.
Locals know the area. I had never been to Hosier Art Lane in Melbourne before and Michelle's recommendation was perfect. It made for some bright and very colourful pictures. Not to mention we just loved looking at all the beautiful graffiti.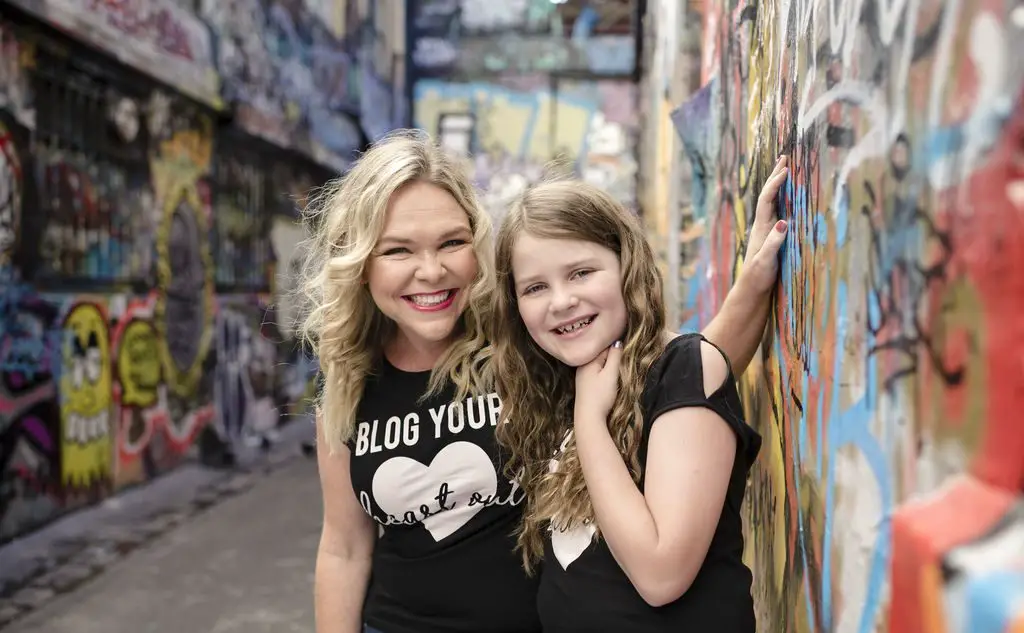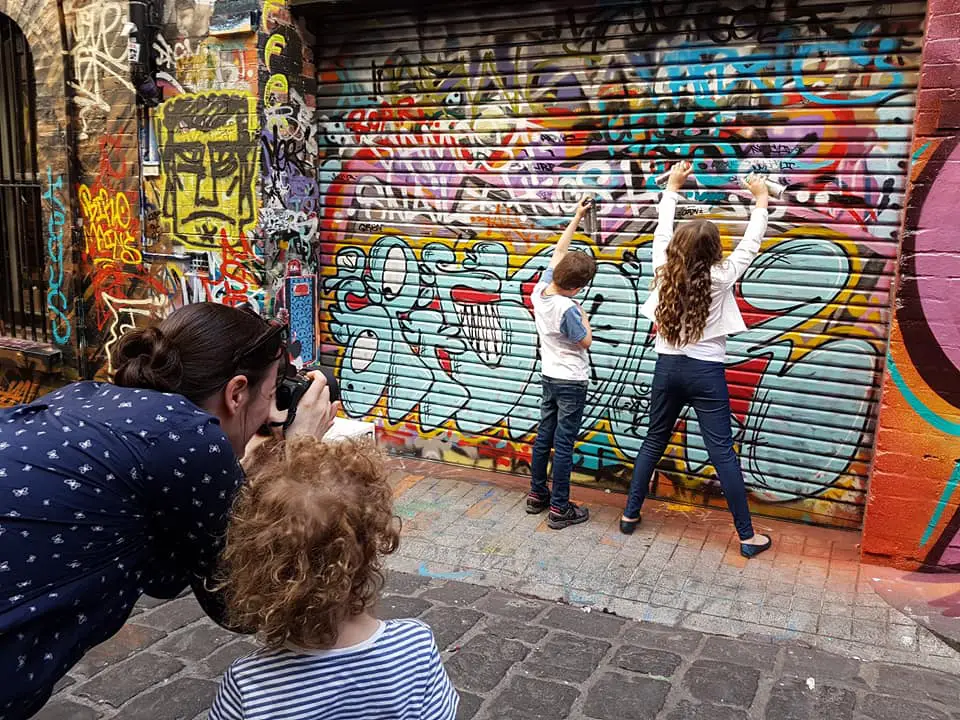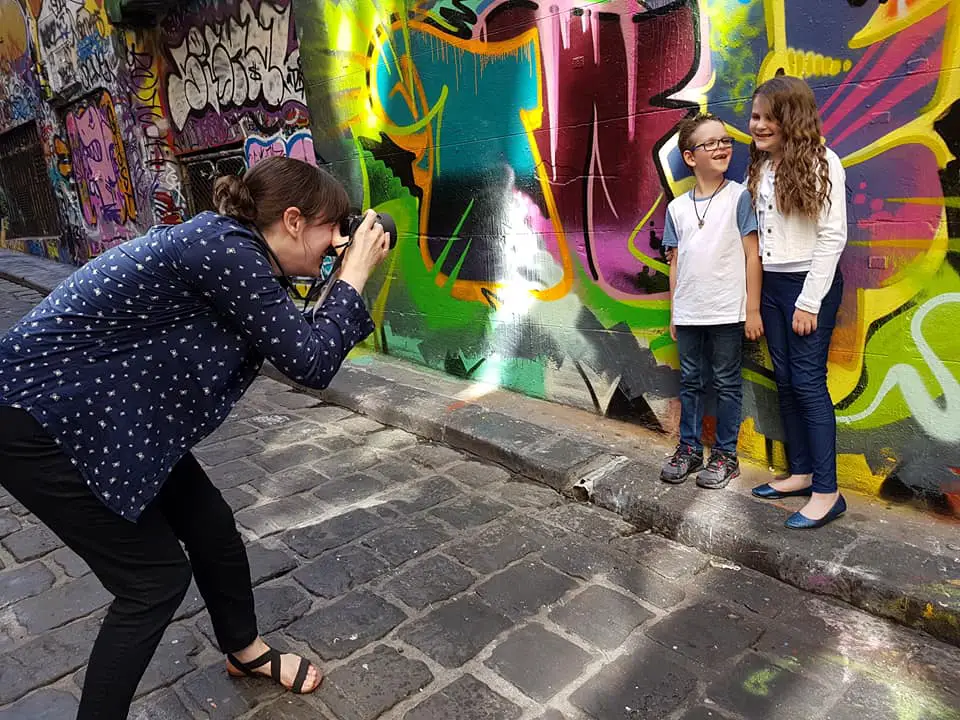 How Does It Work?
Wanderloud has an easy graphic showing exactly how it works.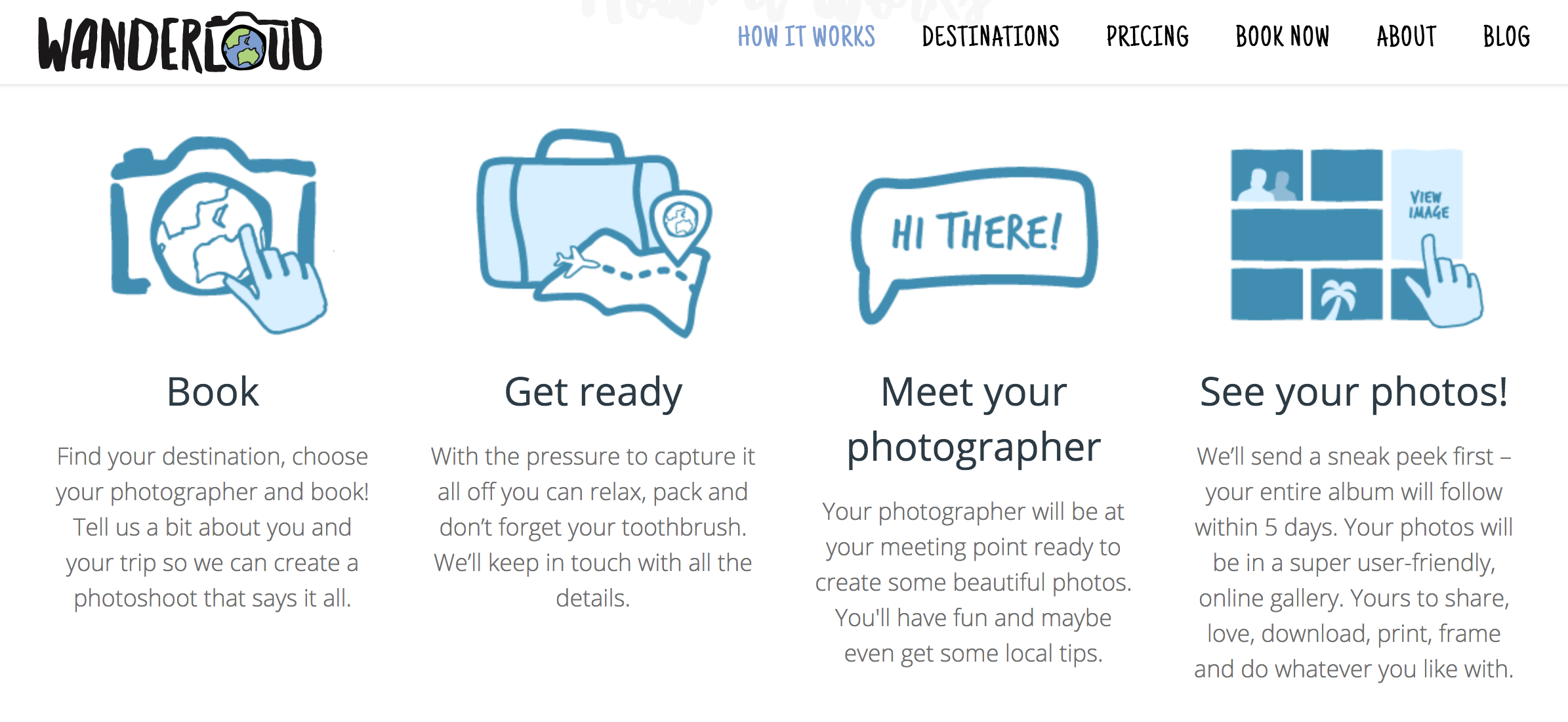 But if you want to know how easy it was for me.
1. I picked my destination on the Wanderloud site and even had the choice to choose the photographer.
2. I then shared my ideas with the photographer, including where I wanted to be photographed. I mentioned the beach. I let the photographer take control of the rest of the venues and details.
3. Several emails arrived all directing me to prepare for my shoot day.
4. We meet our photographer at the first location and spent 2 hours laughing and posing.
5. A teaser email came. It made me impatient.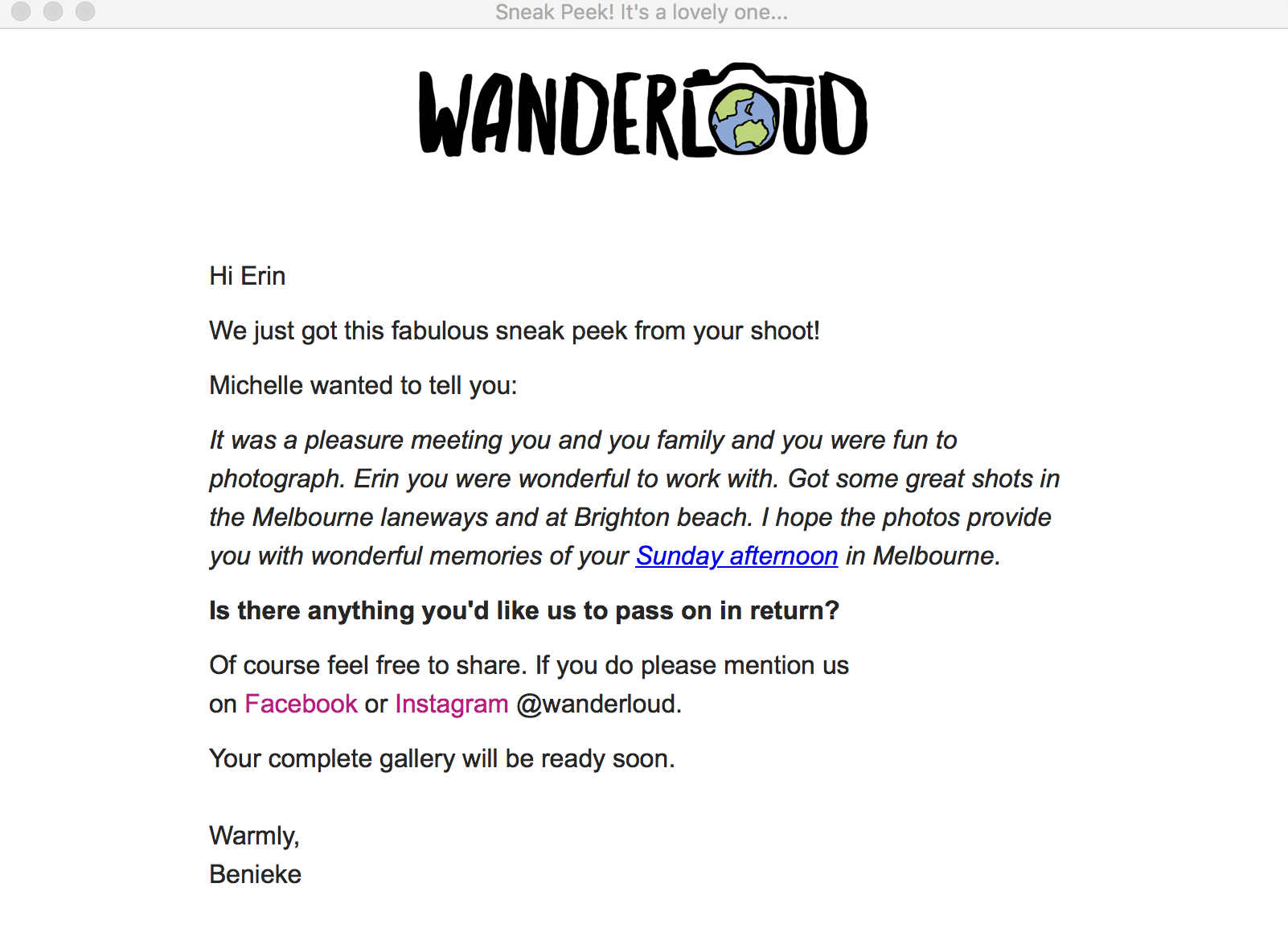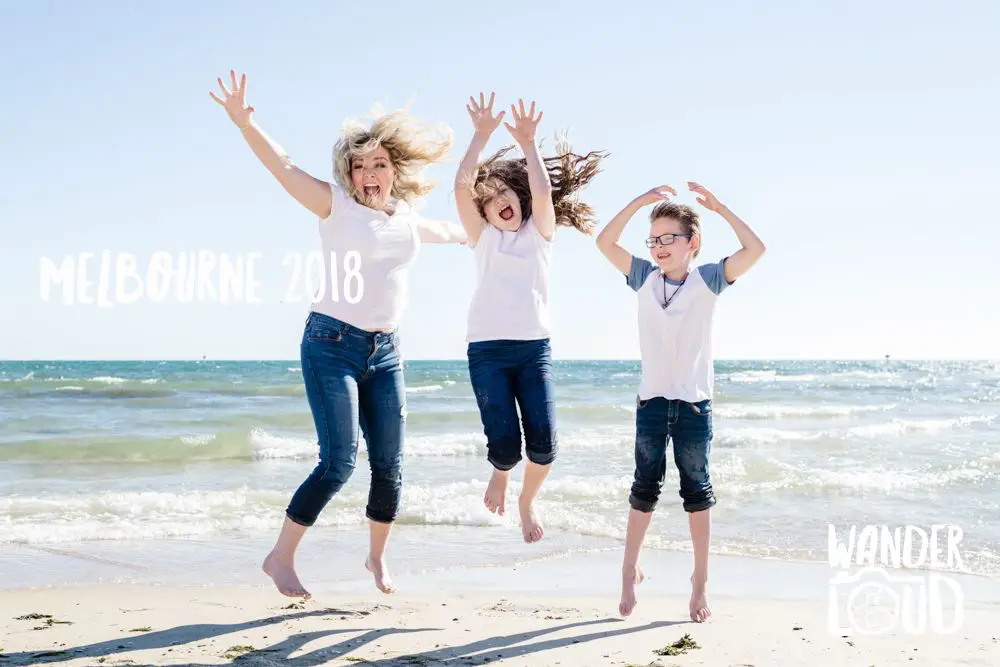 6. Finally, the email came with the photos. It was less than five days after our shoot. A link with a pin enabling us to download them directly.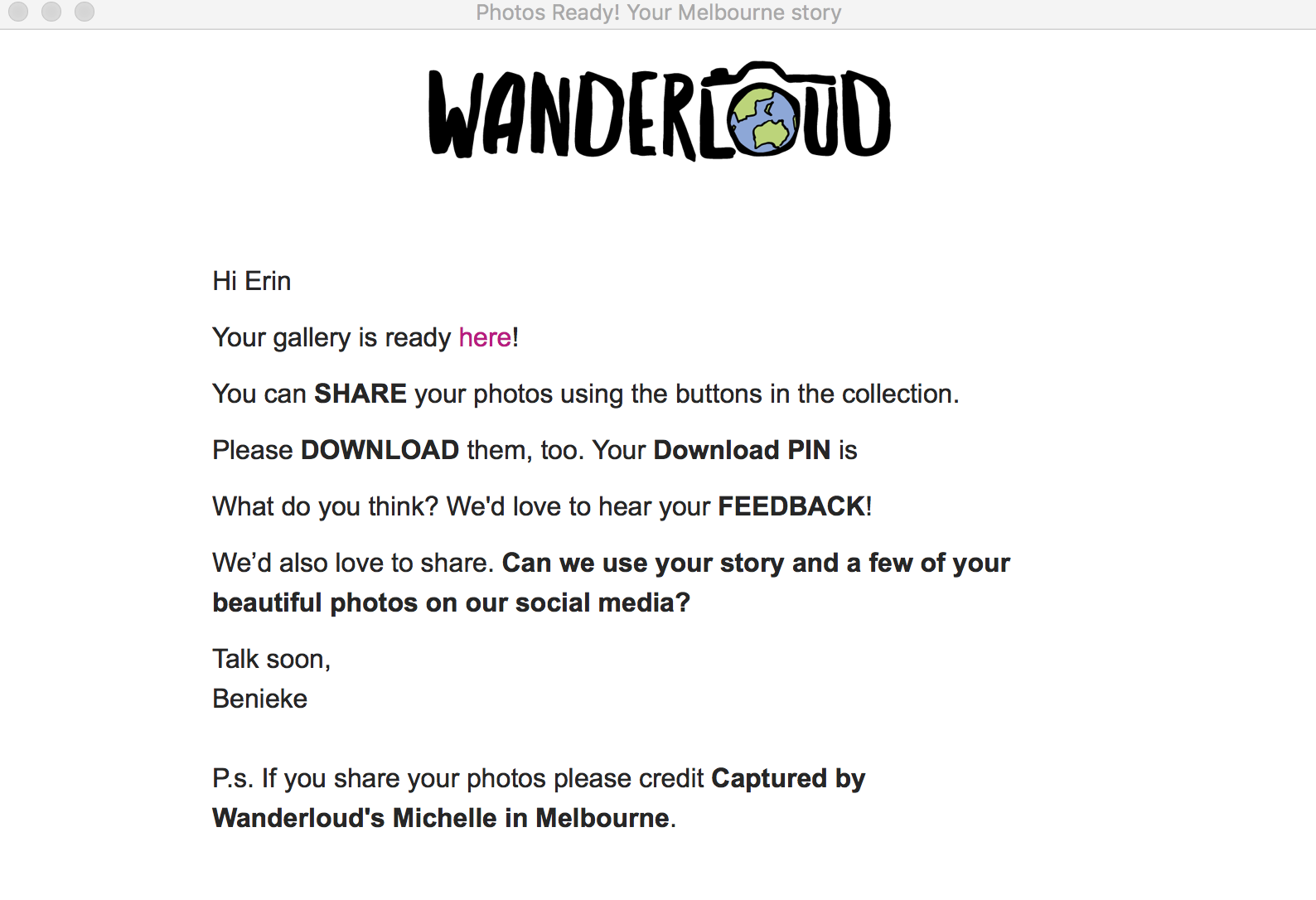 Here are some of my favourite beach shots that I got made into a gorgeous photo book…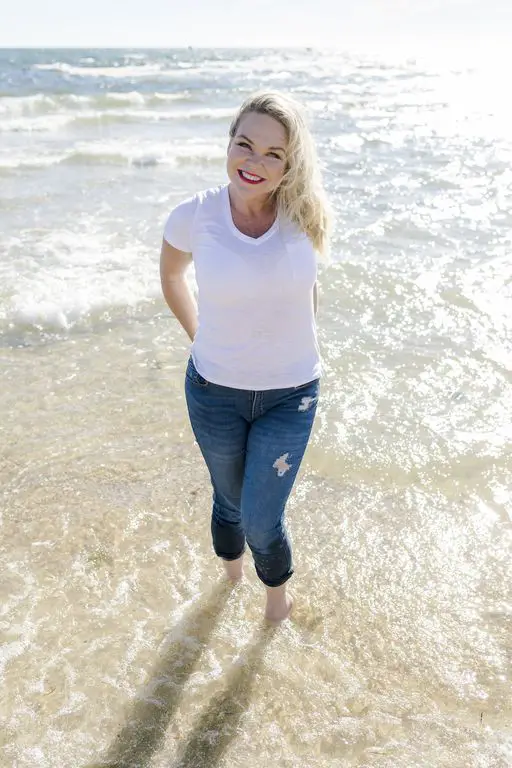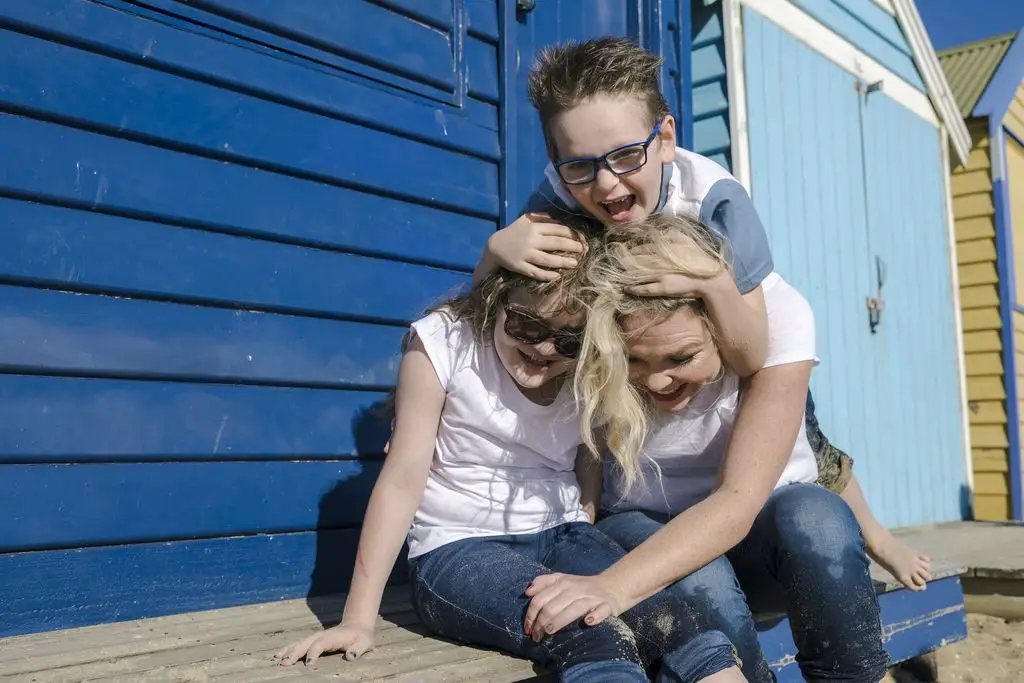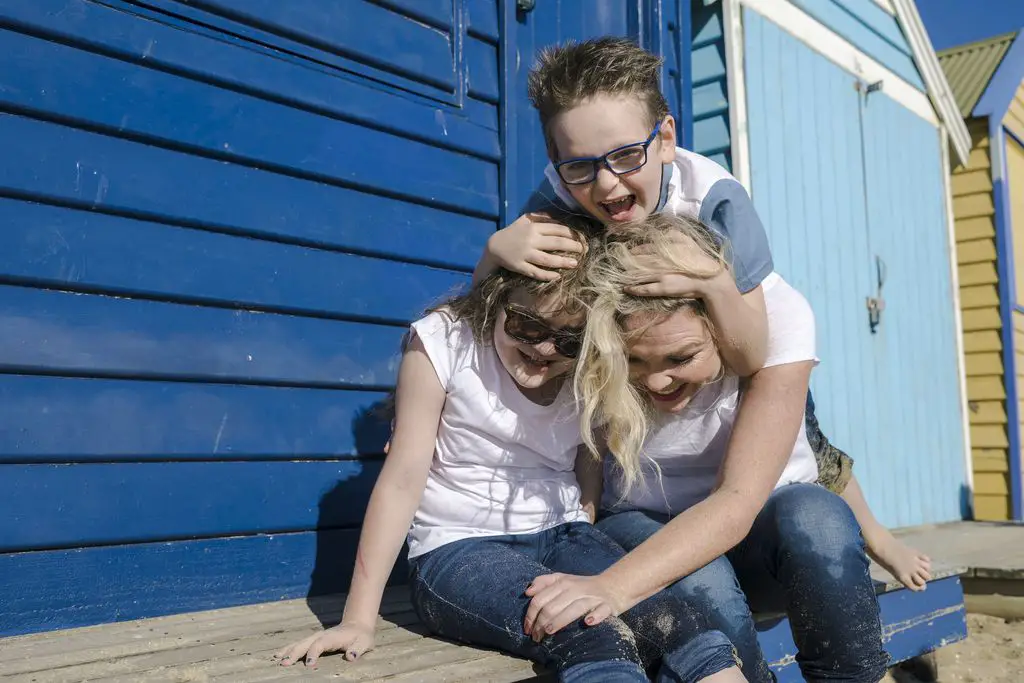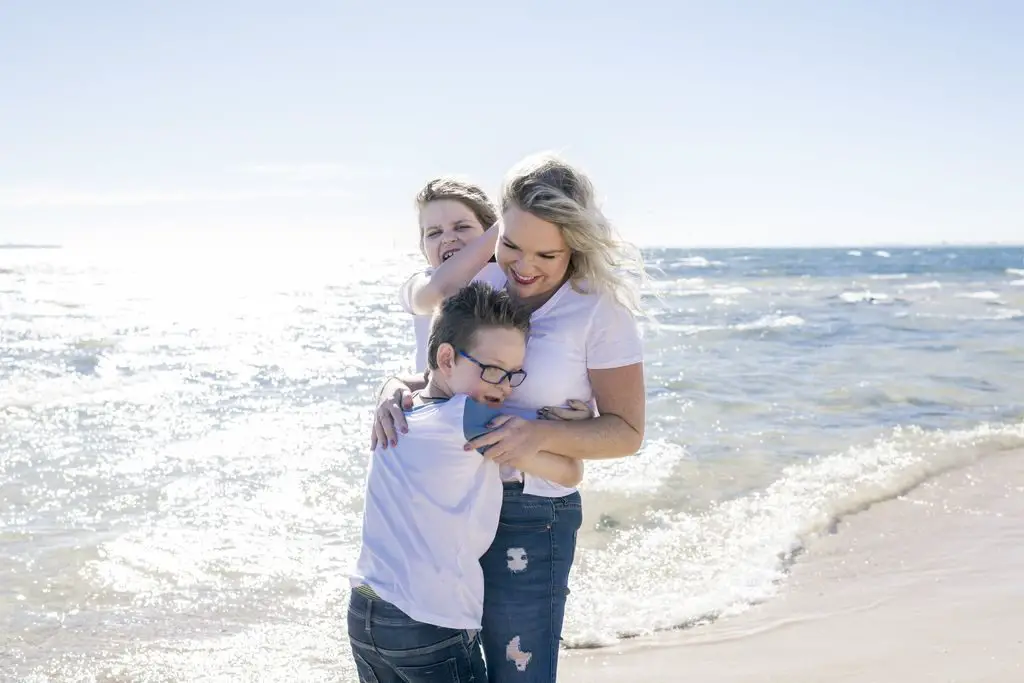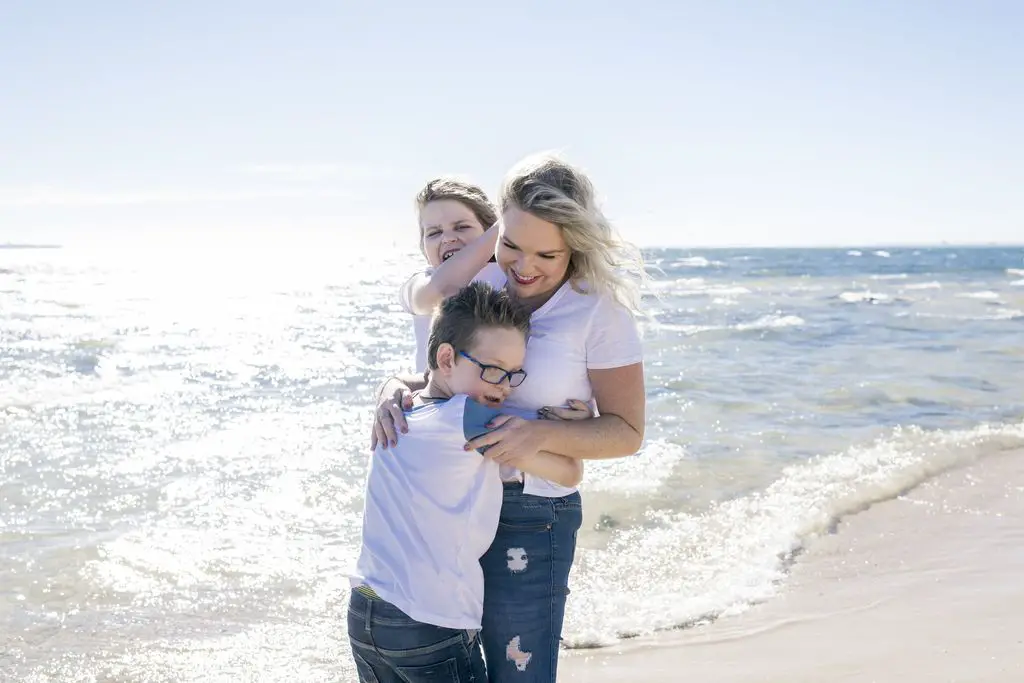 Packages start at $390 AUD which include 1 hour, 1 location and 20 images. All images are high resolution. Technically speaking they're 3400 pixels on the longest side, 300 dpi resolution, Adobe RGB colour space, watermark-free JPEG files.
Getting Ready
There are so many Pinterest boards available on what to wear, to coordinate or not. We decided on a blue and white theme, but stumbled across these blogging shirts and couldn't resist buying them. Secret: Found them on sale for $5 in the kid's section at Big W. Totally stoked to fit into a kid's t-shirt.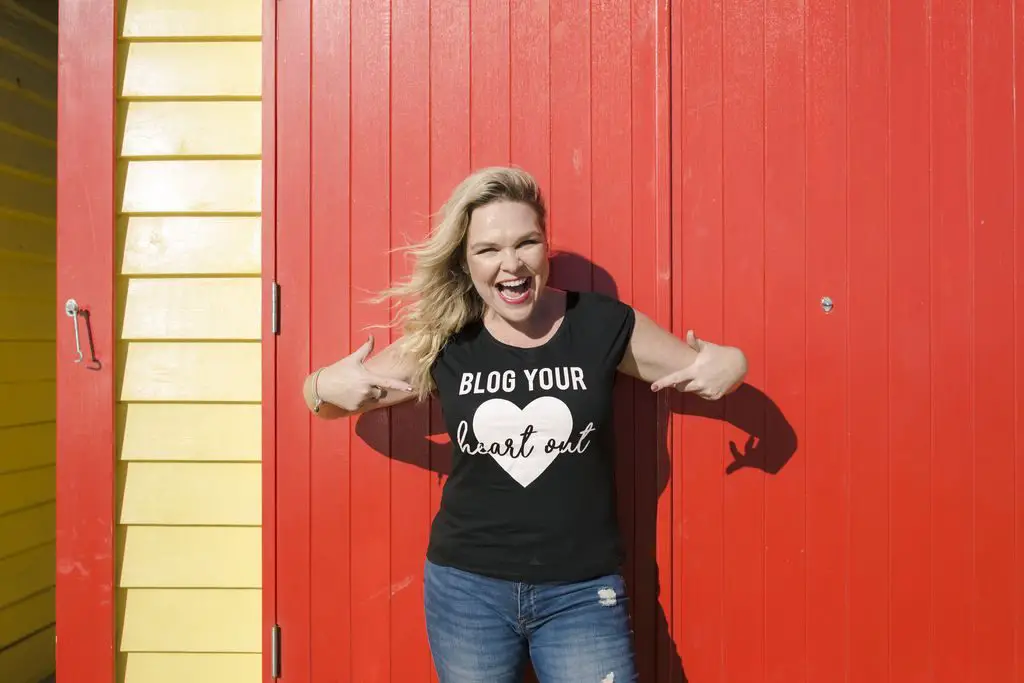 Don't be afraid to bring a change of clothes to mix up the photos.
I booked a makeup session at Mecca. It's $90, but you get to spend this amount on makeup so essentially you buy makeup and get a free makeover. I was super happy with the results and I would do it again. Napolean also has the same offer.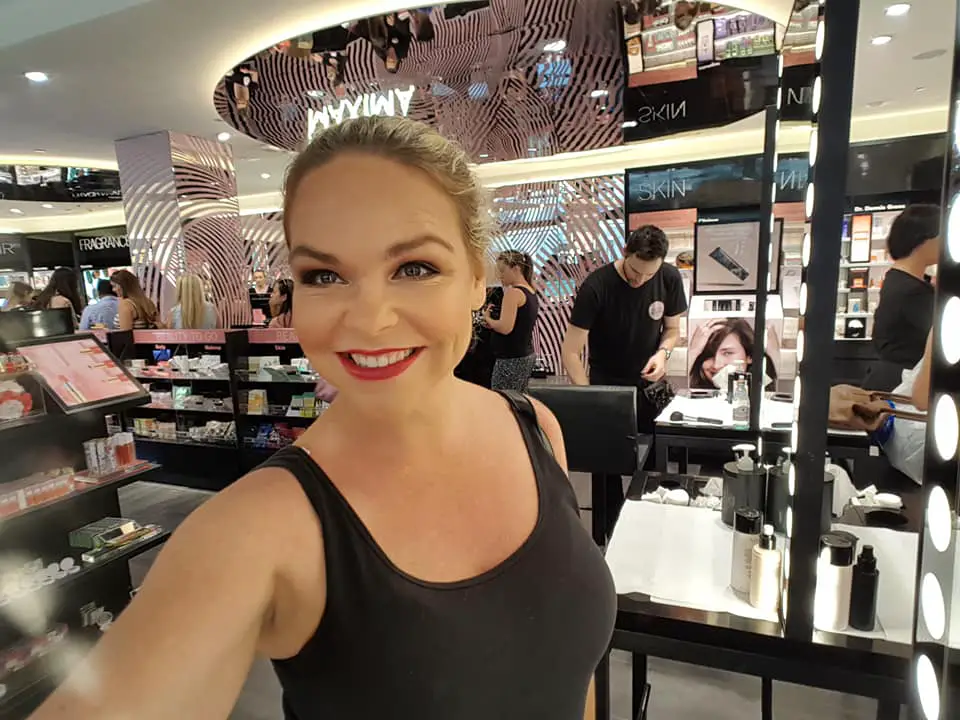 Explore With Erin Wrap Up
The process, the photographer, the friendliness of the whole team. From start to finish Wanderloud turned out to be a breeze to work with.
We owe a huge thank you to the Wanderloud team for capturing our new family dynamic, for showing off my weight loss, and for providing Explore With Erin with its brand new family images.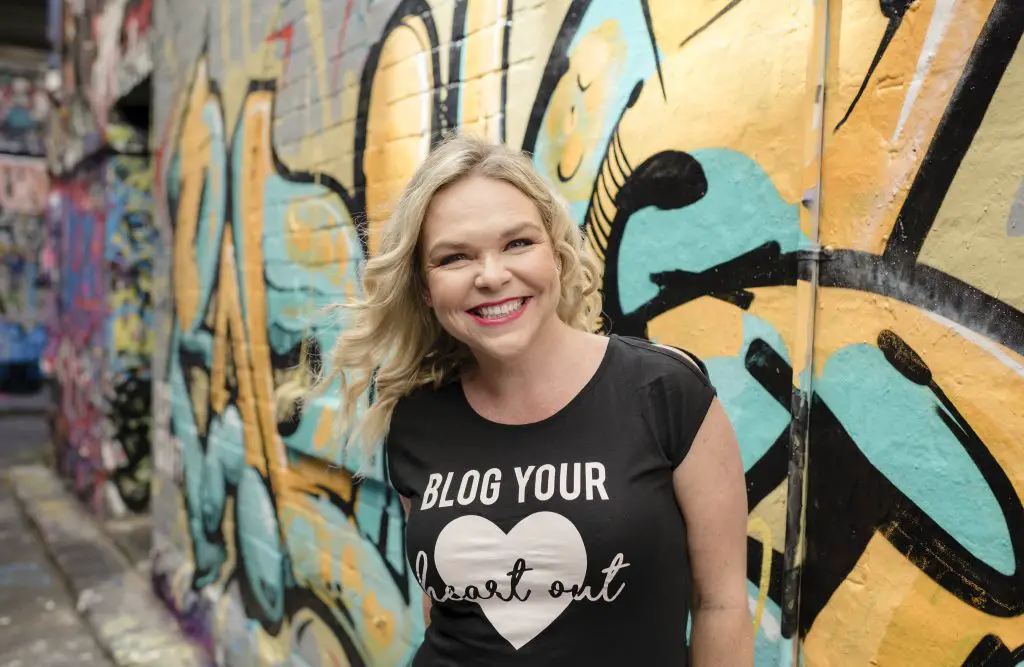 I look forward to seeing them again somewhere else around the world.
"What I like about photographs is that they capture a moment that's gone forever, impossible to reproduce." — Karl Lagerfeld
Do you like them? I can't decide on my favourite family photo. Can you help me by commenting below?
LOOK HOW EASY IT IS TO PIN THIS!
FOMO - do you have it?  Well there is no need to Fear On Missing Out here at Explore With Erin. Sign up to receive updates directly to your in box. I won't spam you, but I do promise a whole lot of awesomeness. What are you waiting for? Join Me!