When you start the planning process for your family's annual family vacation, the last place that would ever come to your mind is Las Vegas, right? Right. For most people, when they hear the word "Las Vegas" the first few things that come to mind are gambling, day-drinking, and the never-ending party scenes… so why would you plan a family trip to Vegas with your kids? Because why not? Parents will be pleasantly surprised to find that Las Vegas has a kid-friendly side to it.
It's hard for adults to picture Vegas as a kid-friendly destination because all we can picture is the feathered showgirls and roulette tables but have you ever thought about what Vegas looks like in the eyes of a child? It looks like the capital of fun! In the eyes of a child, they see the cool neon lights flashing, roller coasters coming out the tops of hotels, and they'll recognize different sites that they recall seeing on TV and in movies, like the Eiffel Tower and the iconic "Welcome to Fabulous Las Vegas, Nevada" sign… It's the adult appeal that takes away from the kid-friendliness of the city, making it certifiably one of the world's most underrated family vacation choices and destinations.
The typical things that come to our minds, as adults, aren't the same things that come to mind for children. So really, making Vegas the destination of your next family vacation is something that you want to do to see this so-called family-friendly side for yourself and it's completely understandable. Vegas has been dubbed as the "Adult Playground" with its VIP access to lavish nightclubs, star-studded concerts and shows, and its never-ending lineup of casinos but this time, before you start making plans for a destination with sandy beaches, why not make Las Vegas a family vacation contender? Take a look at the kid-friendly side of Vegas.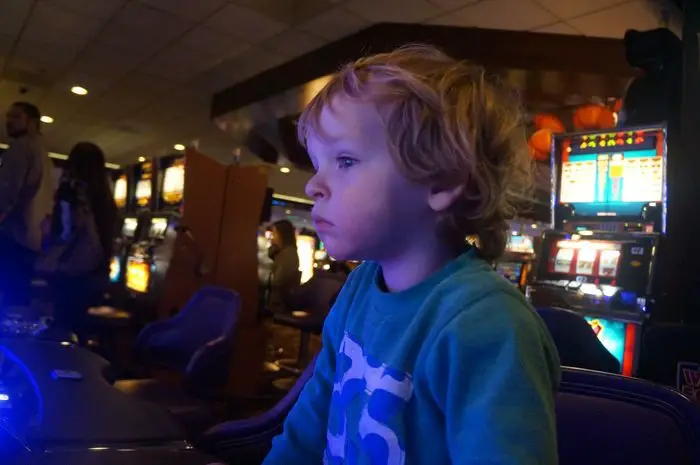 Discovery Children's Museum
The Discovery Children's Museum is definitely a place where you'll want to bring your children and plan to stay for a few hours. It has nine halls with different themes, plus, hands-on exhibits. Some of the popular hands-on exhibits include Water World where kids can play with water in a variety of ways and they can even interact with models of the Hoover Dam, Lake Mead, and the Bypass Bridge to learn where the city gets its water from, how the dam works, and how the city generates electricity. The other fun exhibits for your kids to explore include Fantasy Festival, Eco City, and Toddler Town.
Shark Reef Aquarium at Mandalay Bay
Whether your children are into sharks and fish or not, a visit to the Shark Reef is a must. Now, this particular attraction isn't big or one where you can spend the entire day, it is on that you can at least spend an hour taking everything in. You and the kids can take a walk through the shark tunnel, which runs through the aquarium, allowing everyone to see the sharks and other species swimming all around them. In addition to the aquarium, there's also a jellyfish tank that you don't want to miss out on as well as a jungle exhibit.
Mandalay Bay Beach
Maybe you passed on a trip to Florida for the beach and the kiddos were pretty bummed out about it… well, they won't be bummed for too long because Mandalay Bay hotel has an awesome "beach-like" pool. Most kids love pools but would prefer the beach if it were an option… Mandalay gives the best of both worlds.
Although this "beach" is not a real beach, it is a pool that has around 2,700 tons of sand to make it look like a beach, along with palm trees and a summer sun that dishes out around 4,000 hours of sunshine, according to MSN. Now, in order to experience this "beach", you must be a guest staying at the hotel.
Circus Circus
Circus Circus is one of the older hotels on The Strip. It's definitely not known for its luxurious hotel rooms like the other newer hotels and resorts but one thing that it has over the other hotels is its attention to kids. Circus Circus hotel has what's known as Adventuredome. The Adventuredome is an indoor amusement park that encompasses five acres. It has everything from rollercoasters for bigger kids to rides for smaller children.
In addition to the rides that the Adventuredome offers, you can also stroll through Carnival Midway where circus performers perform acrobatics every half hour starting around lunchtime. On top of that, the show is free!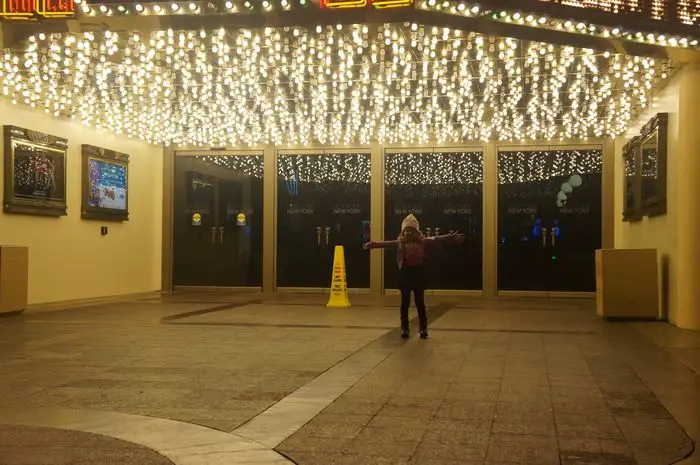 Experience a Las Vegas Scavenger Hunt
Going on a tour of Vegas is one thing, but exploring it via a Las Vegas Scavenger Hunt is definitely another!
City HUNT provides visitors and locals alike, a scavenger hunt custom-made for their own needs.  Whether you're celebrating a birthday or you're about to get married, City HUNT offers games that will make your quest an adventure you will never forget. Find them in Town Square, Freemont Street, and The Strip.
Give Vegas a Try
So as you can see, there are tons of things to do with kids in Vegas. The list from above is just a very shortlist among other attractions to sway your mind to make Vegas your family vacation destination. If you like what you've read so far, do more research on all the attractions Las Vegas has to offer.
FOMO - do you have it?  Well there is no need to Fear On Missing Out here at Explore With Erin. Sign up to receive updates directly to your in box. I won't spam you, but I do promise a whole lot of awesomeness. What are you waiting for? Join Me!