Christmas time!
When my fitness goes out the window and I make all the goodies I don't eat all year.
There is one dessert I've been making for many years every Christmas. It's my favourite dessert ever. I Instagrammed it and had an overwhelming number of people begging me for the recipe.
My recipe is based a little bit on the original Carnation recipe with a little bit of help from Nigella Lawson.
What is Banoffee Pie?
Banoffee pie is an English dessert made from bananas, cream and toffee on a buttery biscuit base It's all in the name "banana" and "toffee" – Banoffee.
Ingredients
For the pie crust:
100g butter, melted
225g light digestive biscuits, crushed
For the toffee:
1 (400g) can Sweetened Condensed Milk
For the topping:
2 bananas
200ml carton whipping cream, lightly whipped
Flake, crumbled
You will also need a 20cm loose-bottomed cake tin, greased
Method
Smash those biscuits to pieces. The best way is in a bag or tea towel with a mallet. Then mix it together with the melted butter. Spread on bottom of cake tin & chill.
Submerge the sweetened condensed milk in boiling water for 2.5 – 3 hours. Guys, make sure the tin is always under water, otherwise, it will explode and toffee on the ceiling is the worst!
You can cook the toffee a lot faster by pouring the milk in a saucepan, however, it gets sticky and hard to clean so I prefer cooking it in the tin the old fashion way.
Once the toffee has cooled pour it onto the biscuit base. Refrigerate until serving time.
When you are ready to dish up, slice up a couple of ripe bananas and layer on top of the toffee.
Whip cream and spread over the banana.
Crumble the flake on top, add a few more slices of banana for the look if you like and serve to the mouth-watering, drooling house guests. Enjoy! 
Nigella has a BIG TIP. You can boil multiple tins of condensed milk and keep them safely for months in the cupboard. The biscuit base mix also freezes very well.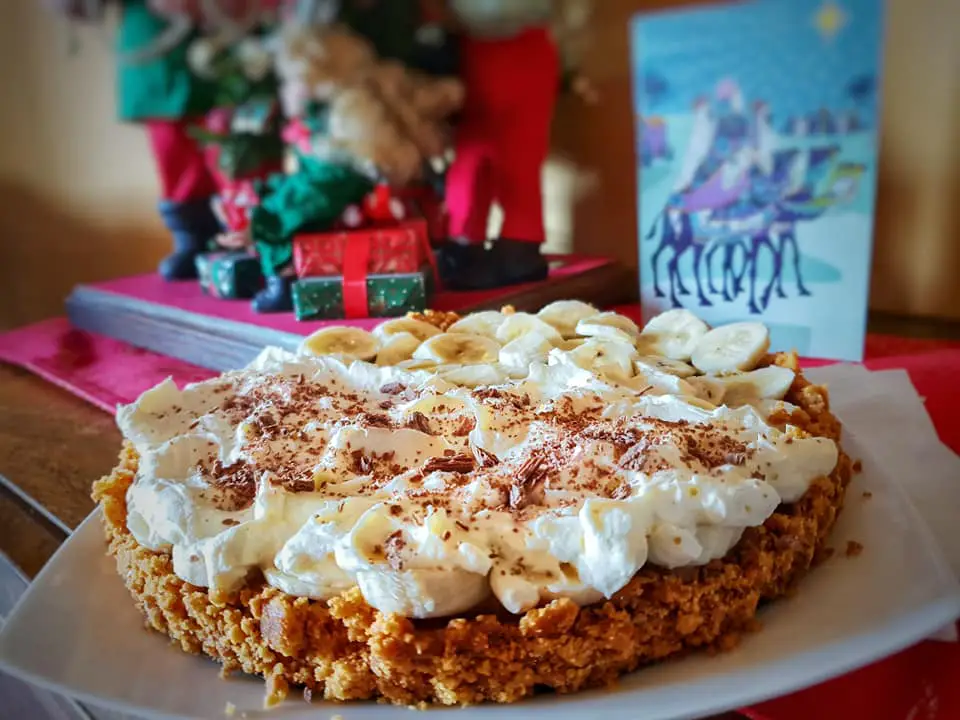 Bonus: Scrumptious Ice-Cream Sandwichs
The other thing I always make a Christmas time is these super easy ice-cream sandwichs. I'm going to put the recipe in here too as a bonus while you are cooking with sweetened condensed milk.
Ingredients
1 (400g) can Sweetened Condensed Milk

600ml thickened cream

2 (200g) packs of Malt biscuits

Chocolate of choice – I used Maltesers
You will also need baking paper and a tray.
Method
Whip cream and condensed milk. This can take up to 20 minutes. Alternatively just whip the cream and fold in the sweetened condensed milk.
Crush your chocolate. And add into mixture.
Place biscuits top down on the tray.
Pour mixture over the top of biscuits.
Top with another layer of biscuits.
Freeze overnight.
Cut and serve. Yummy!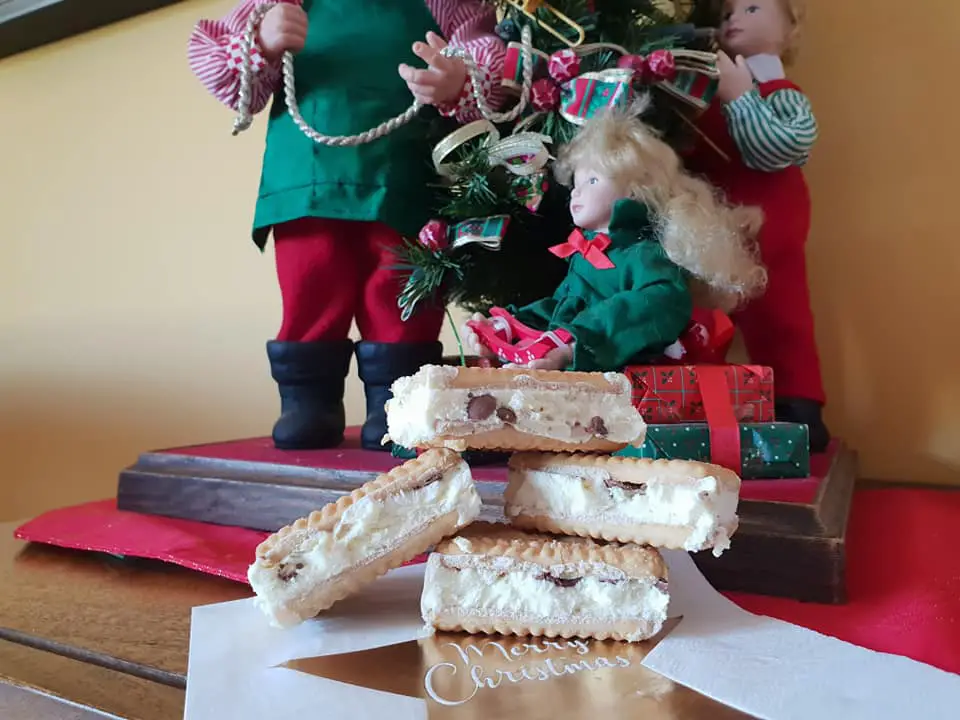 LOOK HOW EASY IT IS TO PIN THIS!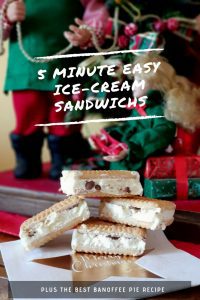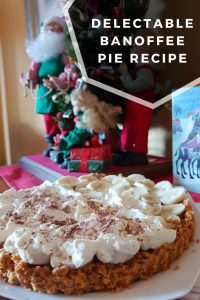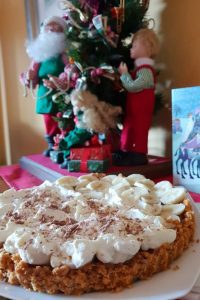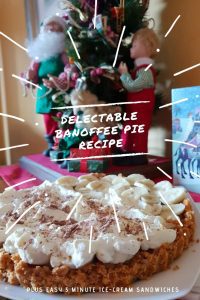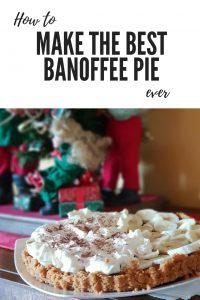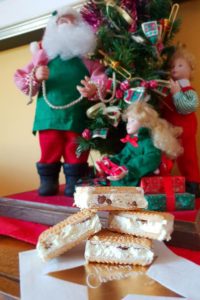 FOMO - do you have it?  Well there is no need to Fear On Missing Out here at Explore With Erin. Sign up to receive updates directly to your in box. I won't spam you, but I do promise a whole lot of awesomeness. What are you waiting for? Join Me!