When most people think of castles, it's mountaintop mansions like Germany's Schloss Neuschwanstein (or one of its comparably dreamy European counterparts) that come to mind. But did you know that Japan is home to its own festoon of feudal fortresses? Monuments to the more turbulent elements of Japan's past, including the oft-romanticized samurai warriors, these castles are not only a spectacle to behold but a great opportunity to learn about Japanese history.
Below you'll find my favorite seven Japanese castles, in no particular order. Even if your next trip to the Land of the Rising Sun is a short one, try and squeeze at least one of these not-so-modern marvels into your Japan itinerary.
Himeji Castle
Of all the Japanese castles on this list, the 17th-century one you find in the city of Himeji is probably the most famous. This is both due to how beautiful it is (it's nicknamed the "White Egret Castle" on account of its snow-colored facade) as well as its proximity to Osaka and other cities in the Kansai region. For example, if you're on a trip seeing cherry blossoms in Kyoto, Himeji makes for an easy day trip.
HOW TO GET THERE: Ride a westbound Shinkansen bullet train from Kyoto or Shin-Osaka stations, then walk 15 minutes due north (you can see the castle from the station platform, so you can't miss it) to reach the entrance.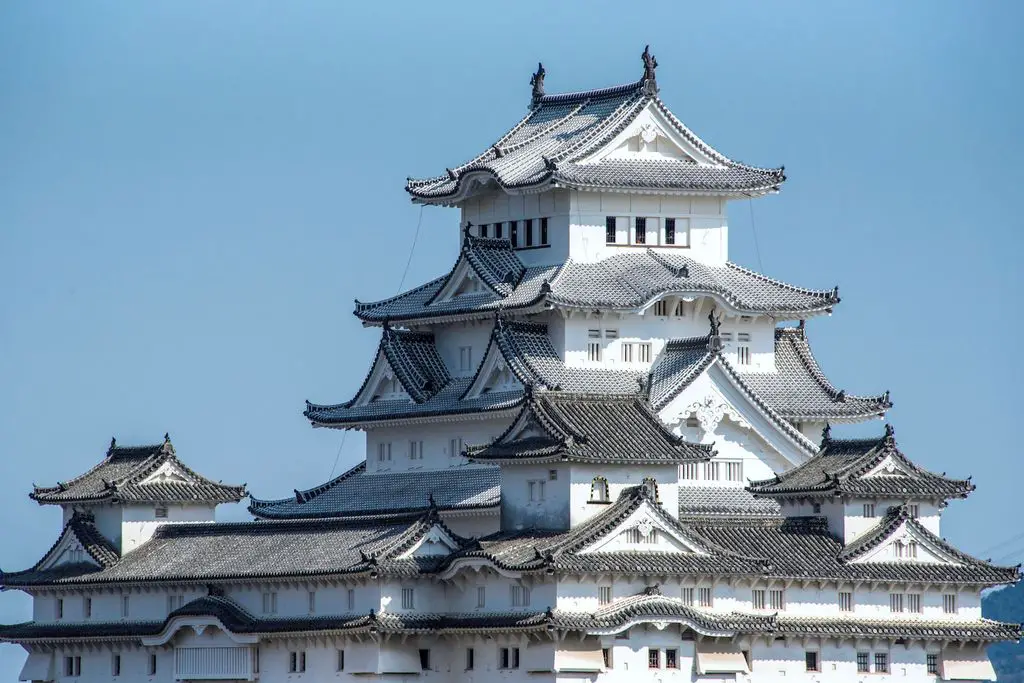 Osaka Castle
If Himeji Castle is Japan's most famous one, then Osaka Castle is probably its most visited. It's right in the heart of Japan's second-largest city, after all, and is beautiful year-round, even though it's particularly gorgeous amid the colors of autumn and during spring's sakura season. Osaka's castle is white like Himeji's, though its gold and green accents set it apart.
HOW TO GET THERE: Ride any JR Line within Osaka (TIP: this is free if you have the Japan Rail Pass) to Osakajokoen Station.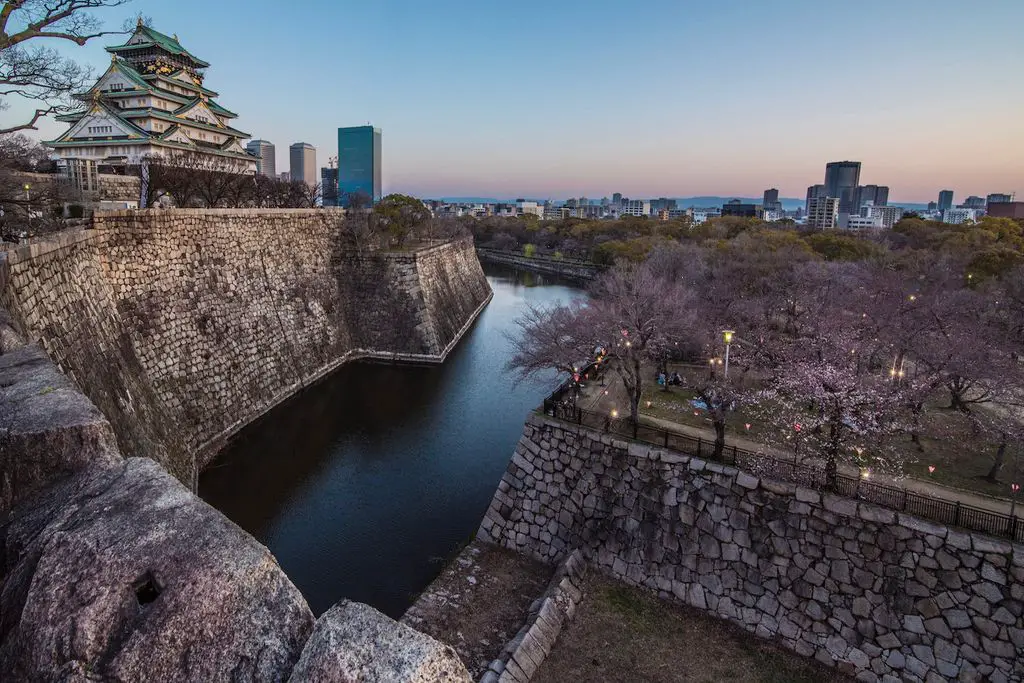 Matsumoto Castle
An increasing number of travelers visit Nagano prefecture in the Japanese Alps to see the "snow monkeys" of Jigokudani. Few, however, know that one of Japan's most beautiful castles sits only a couple of hours away, in the sleepy city of Matsumoto. Dating back to the Age of Warring States around the turn of the 16th century, Matsumoto Castle is also known as "Crow Castle" on account of its black color.
HOW TO GET THERE: From Nagoya, the eastbound Shinano Wide View Express connects you directly to Matsumoto is less than three hours. From Tokyo, you'll need to ride a Shinkansen to Nagano, then ride the Shinano Express westbound.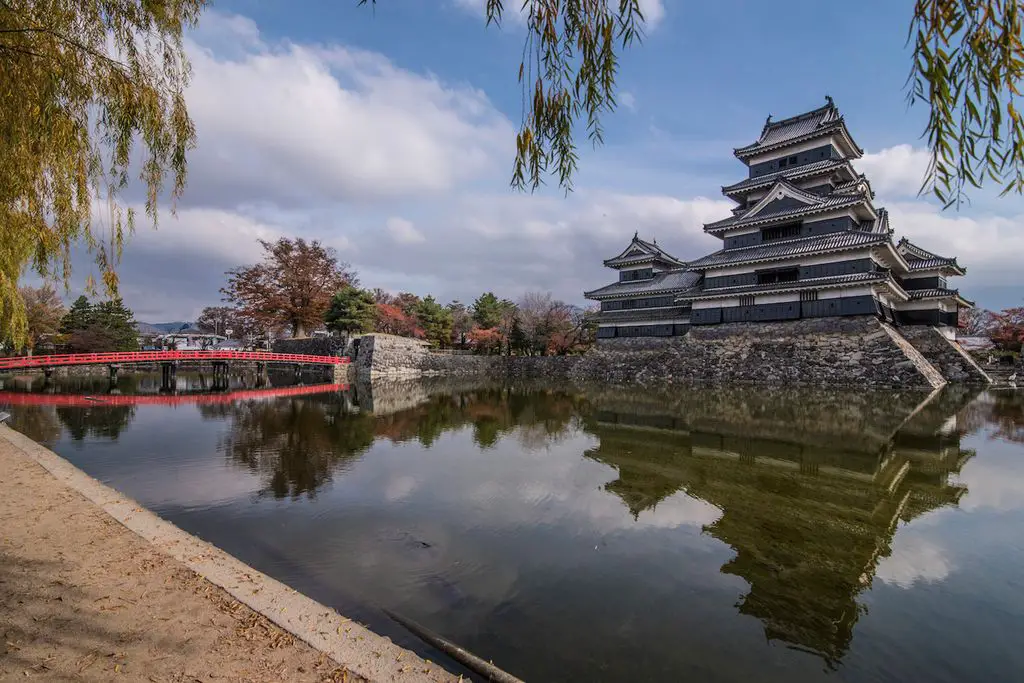 Matsuyama Castle
Another famous black castle in Japan is located in a city whose name sounds perilously similar (for non-Japanese speakers, anyway) to Matsumoto's. Notwithstanding the fact that Matsuyama is a sprawling port city on the north shore of Shikoku island rather than a small one in the Japanese Alps, there are other things that distinguish Matsuyama's castle from Matsumoto's, among them that it's nearly a century newer.
HOW TO GET THERE: Ride the Shinkansen to Okayama, then take the Yosan Limited Express direct to Matsuyama. Alternatively, fly from Tokyo Haneda direct to Matsuyama Airport.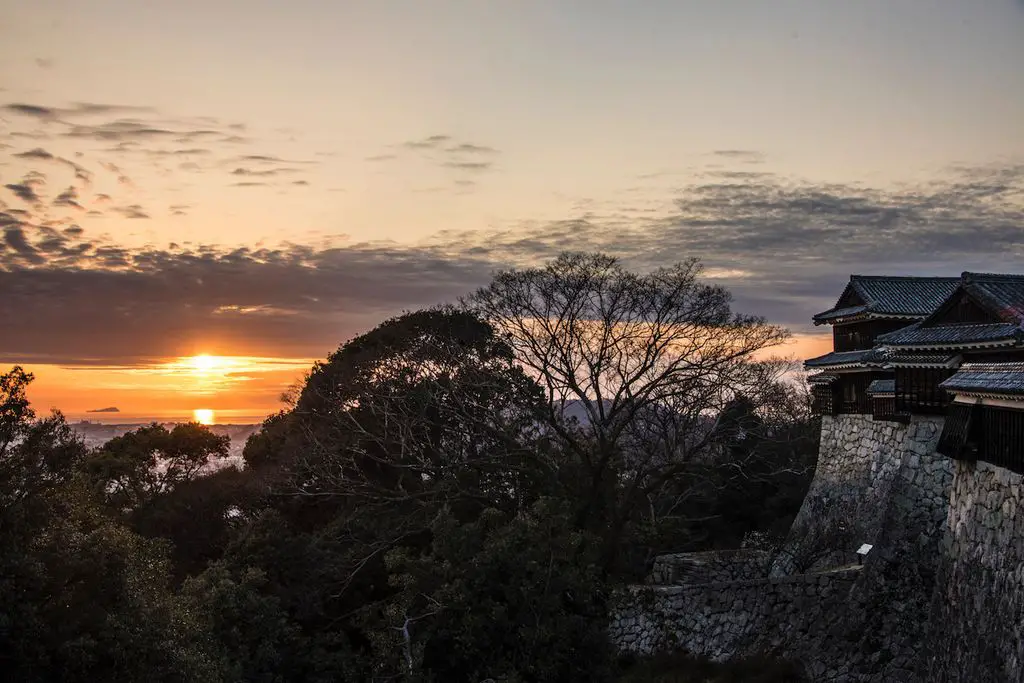 Kochi Castle
It might sound surprising since the Shikoku keeps such a low profile compared to other destinations, but Matsuyama Castle is not the only intact feudal structure on the island. Head south from Matsuyama to Kochi, whose own castle offers a stunning panorama of this sprawling city, which is home among other highlights to Bonito Tataki, a filet of fish that's seared black on the outside but cool and raw inside.
HOW TO GET THERE: Take a JR Highway Bus from Osaka to Tokushima, then ride the JR Tokushima line to Kochi. Alternatively, fly nonstop to Kochi from Tokyo-Haneda.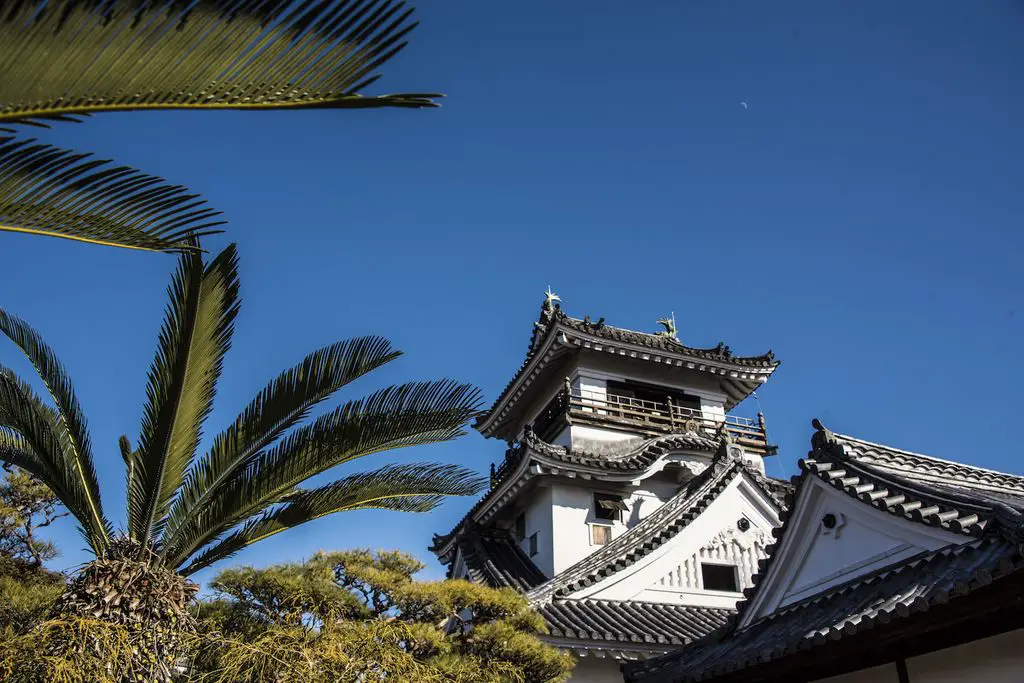 Kumamoto Castle
Ironically, Kumamoto Castle's claim to fame is the damage it suffered during the 2016 Kyushu earthquake, from which it's sadly still recovering as of October 2018. Still, this castle near the southern tip of Kyushu Island is still worth a visit, if only because you stand a chance of encountering Kumamoto's city mascot "Kumamon" as you walk around its base.
HOW TO GET THERE: The Shinkansen line runs directly to Kumamoto, though if you're coming from somewhere on Honshu (likely Hiroshima), you may need to change trains at Hakata (Fukuoka).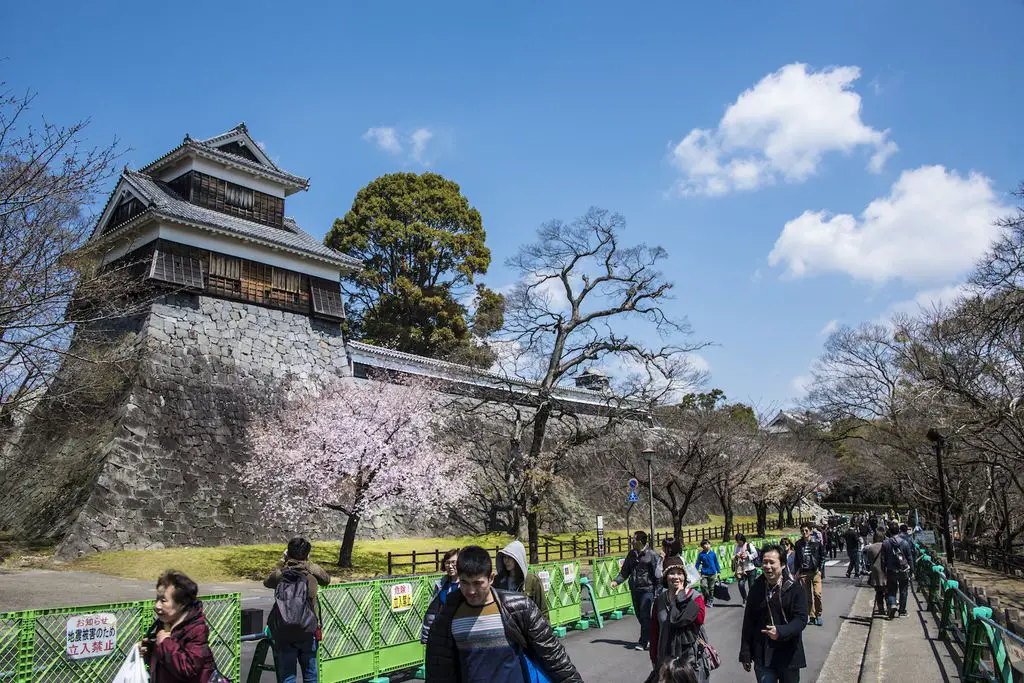 Shuri Castle
Okinawans might argue with you that 15th-century Shuri Castle is actually Japanese since it was built centuries before the erstwhile Ryukyu Kingdom succumbed to the Japanese Empire. Regardless, this red castle is unique both in appearance and the story told within its on-site museum, to say nothing of the sweeping sea views you enjoy thanks to its hilltop location.
HOW TO GET THERE: Fly to Naha (if you aren't already there), then ride the Okinawa Monorail to Shuri Station, then walk about 15 minutes southwestward to the castle entrance.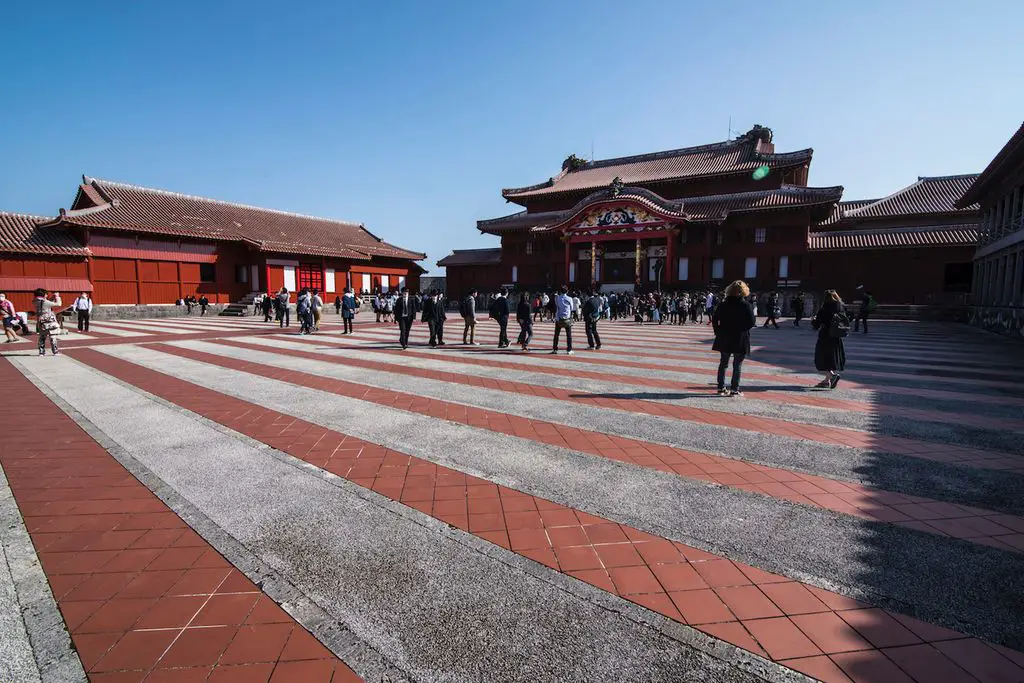 The Bottom Line
Even if you didn't know Japan had castles before reading this article, you're probably clamoring to visit one now. From popular tourist spots like Himeji Castle in Japan's Kansai region to lesser-known structures in secondary cities like Shikoku island's Kochi and Kyushu island's Kumamoto, Japan's castles exemplify the country's architectural excellence and help tell the sometimes complicated tale of how Japan became Japan. Even if you don't have the paid leave to spend one month in Japan or longer, make sure your next trip includes a stop at one of these castles, at least!

About Our Guest Author: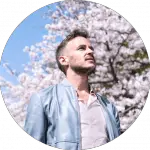 Robert Schrader is not ashamed to admit he sometimes organizes his Japan trips for the purpose of seeing as many castles as possible. Architecture is one of many topics covered on Japan Starts Here, Robert's newly-created hub of information—and inspiration—for any trip to Japan. Make sure to follow Japan Starts Here on Instagram, Facebook and Twitter.
LOOK HOW EASY IT IS TO PIN THIS!
FOMO - do you have it?  Well there is no need to Fear On Missing Out here at Explore With Erin. Sign up to receive updates directly to your in box. I won't spam you, but I do promise a whole lot of awesomeness. What are you waiting for? Join Me!