You've always wanted to go. It's been a life-long bucket list destination. And then your favorite family travel blogger comes out with an article like this. Boooooo!
I mean it. DO NOT visit Niagara Falls for these 10 very important reasons that you may have not considered: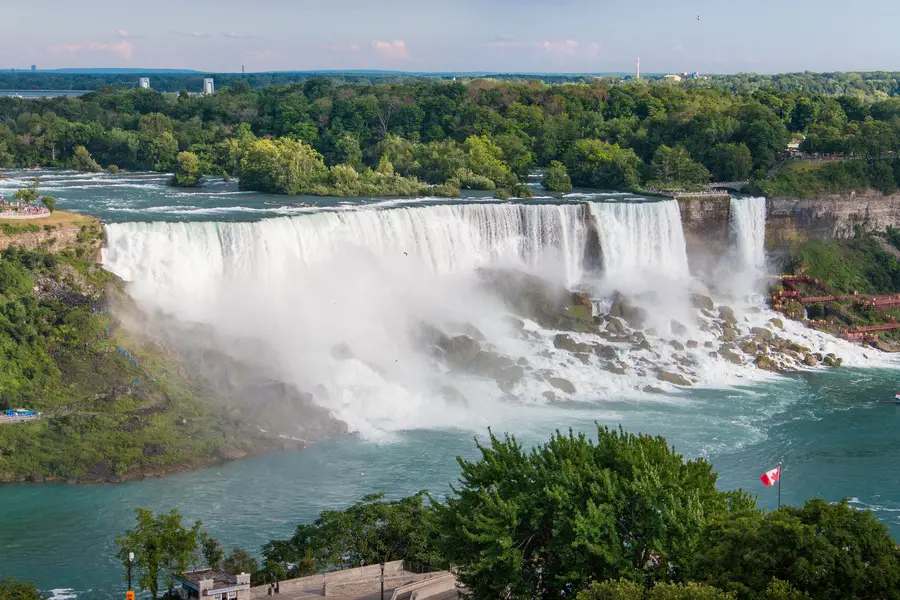 1. You won't be able to choose where to stay!
When I was browsing Niagara Falls on Hotels.com I realized there were so many places to stay that are family-friendly, pet-friendly, and budget-friendly that it would be near impossible to make a decision.
First, you need to decide whether to stay on the USA side in New York or the Canadian side in Ontario. 
Staying within your home country is the probably the easiest way, but then you need to decide if you want to stay in town, or by the Falls, do you want a waterfall view or do you only care if the pool is heated? You might have such a tough time deciding which one is the best for you. Check out Cozycozy to help you decide. Or perhaps you should just stay home.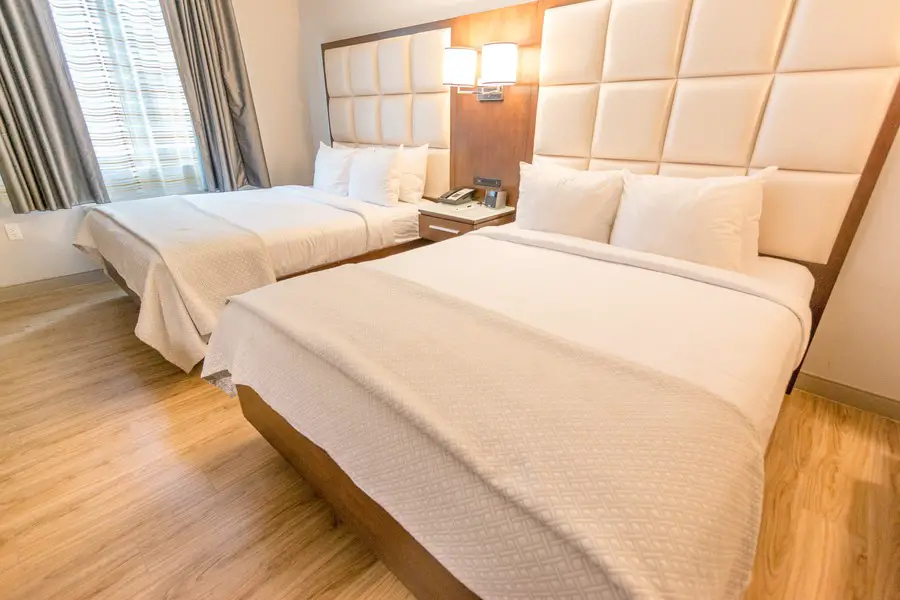 2. Niagara Falls is way too pretty!
It's true. Niagara Falls is eye-sore scenic and who wants sore eyes? Radiant rainbows, whispering waterfalls, mysterious mist. And as if that's not enough, on the weekends the falls are lit up with beautiful colored lights and completed with a remarkable fireworks display.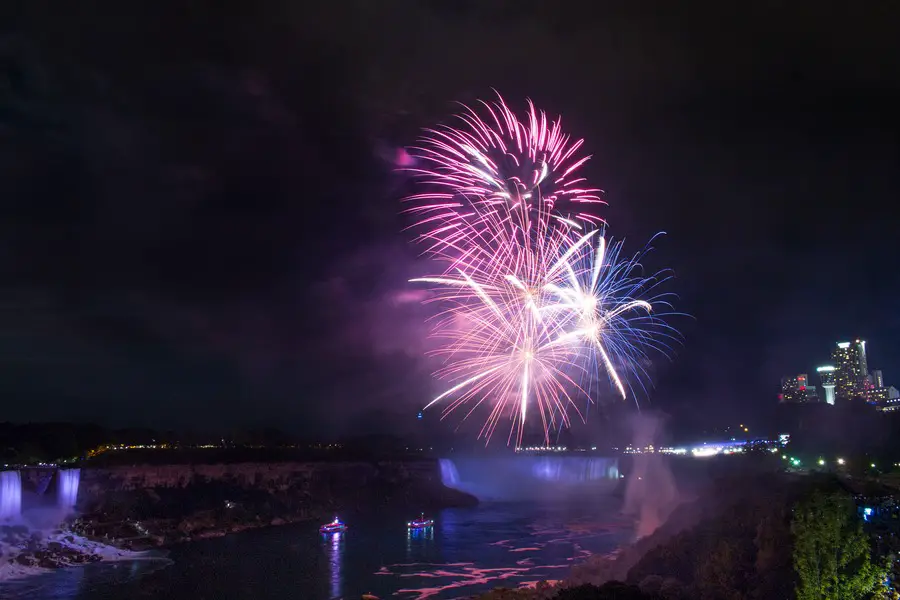 Seriously, it's all a bit too dazzling and could overwhelm personalities with a sensitive disposition.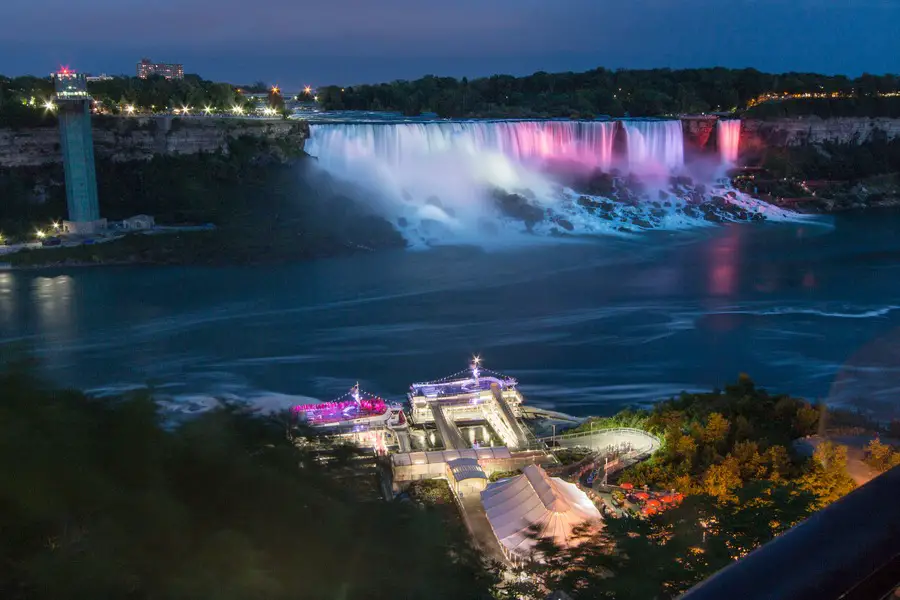 3. The Height Might Terrify You!
The epic waterfall is a big drawcard for sure, but did you know the surrounding area is just as scenic? Hop over to Niagara Whirlpool. This natural water formation along the Niagara River between the US and Canada is located in the Niagara Gorge, about 6km (3.7 miles) from Niagara Falls. They aren't too sure on the exact depth, but believe it is about 125 feet deep.
The water is a gorgeous emerald hue that just entices you to dive in and swim, but please don't! Instead, consider taking the one-of-a-kind Whirlpool Aero Car across the chasm. The Aero Car has been around since 1916 and will take you from Canada across the US border and back to Canada, without your passport!
If you are scared of heights or the thought of dangling from a 100-year-old cable car scares you too death, then keep your feet on solid ground and avoid the fun and exciting aero car.
4. You will eat too much!
During one of my visits to Niagara, I did a day tour that included a sumptuous buffet dinner. And not just any dinner, but the Fallsview Buffet at the Sheraton. So not only are you going to eat delicious food but possibly quite a mountain of it since the views are so mesmerizing, you won't want to leave.
Situated high above the Niagara River, these are probably the most breathtaking views of the American Falls. And best of all you can get some pretty impressive photos with free access to a small outdoor balcony. No tinted glass getting in the way!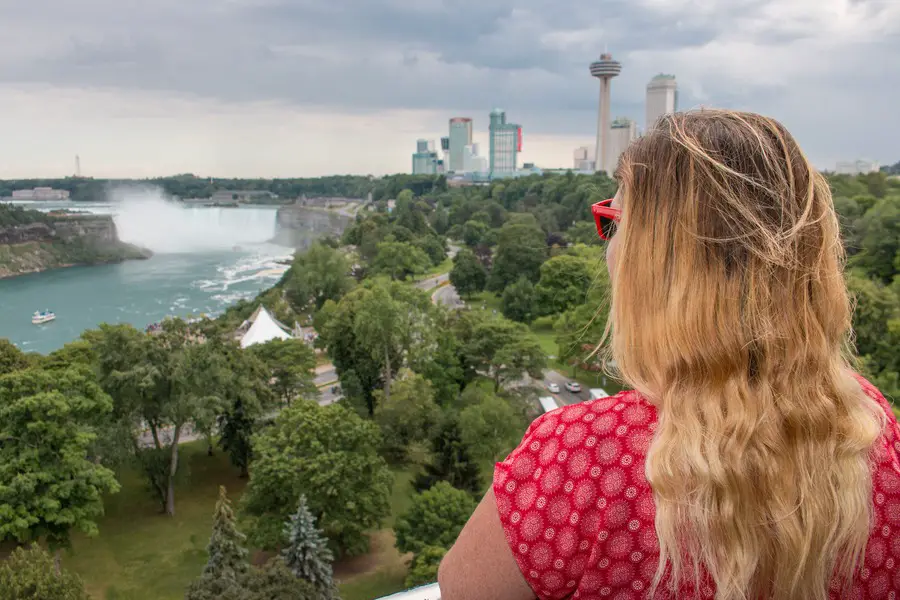 All that scrumptious food might just induce a food coma, so better to be safe than sorry and avoid this succulent meal.
5. You will never drink normal wine again!
Our tour included a winery stop with a taste of Canada's famous ice wine. Grapes are picked after the vine has partially frozen which concentrates the flavor and gives a much sweeter taste. Maybe you don't like free wine samples, so you probably shouldn't go. Kids get to pretend with yummy grape juice.
6. You will get wet!
If you decide to take a ride on the Maid of the Mist or Canada's version, the Hornblower, it will only mean one thing. You will get wet. These spacious boats offer free ponchos to help with that, but your chances are still slim. You will be taken close up to the falls where the voluminous mist will completely envelop you.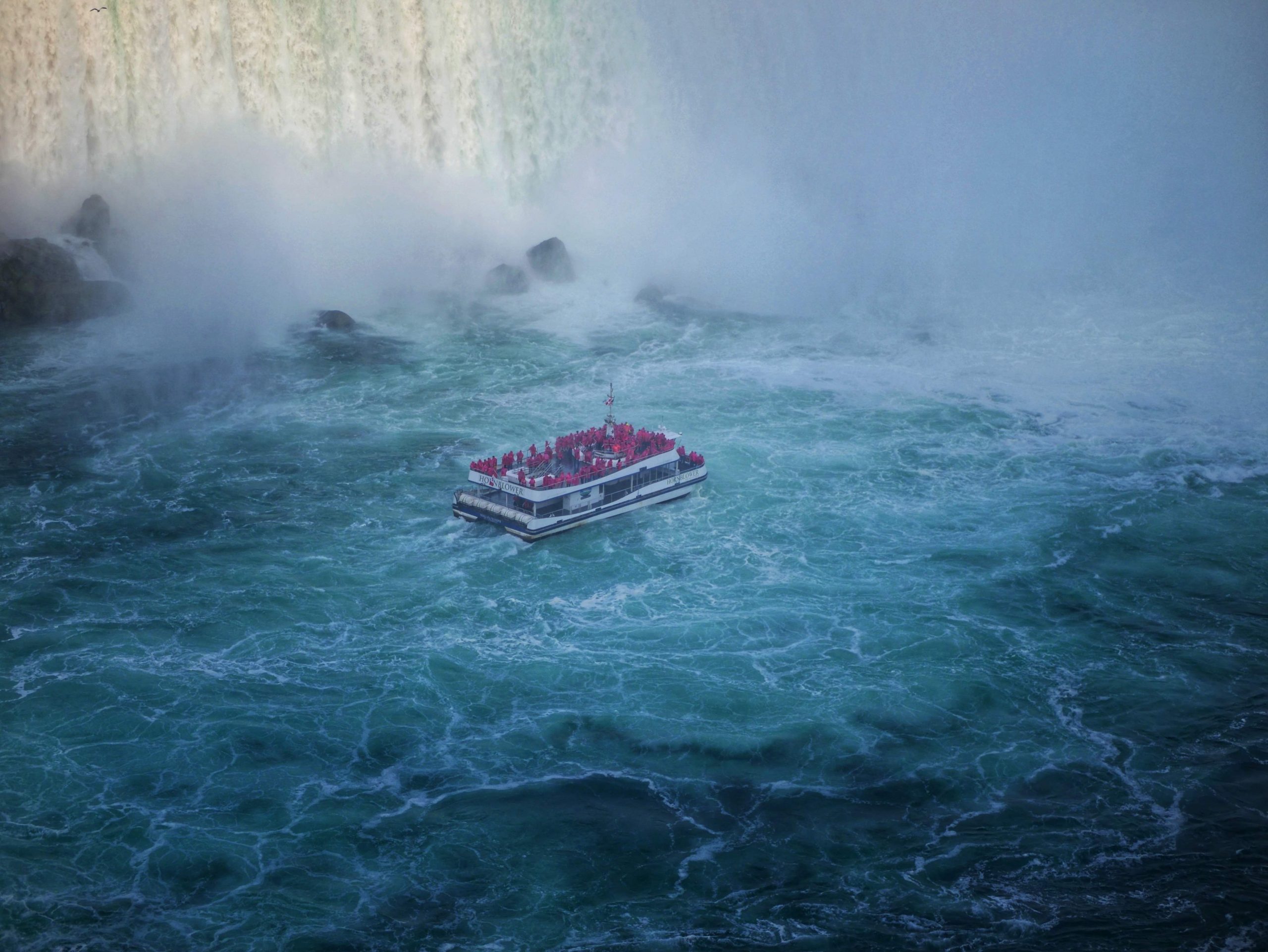 Luckily the poncho does do a pretty good job unless you forget to put your hood on in the midst of all the excitement.
7. You will run out of memory!
You can't help taking photos at Niagara Falls. Lots of them. From the top, from the bottom, from the boat, from the Sheraton, in the day, in the night. Ultimately the memory on your phone is going to run out. Not only will it run out, but your battery will also die from its constant use. Plus, let's not forget the stuff you have to do after you get home – transferring images to your hard drive, editing photos to make your Facebook friends jealous, and even creating the perfect coffee table photo album. Running out of phone battery and the aftermath, well that all sounds like much too hard work!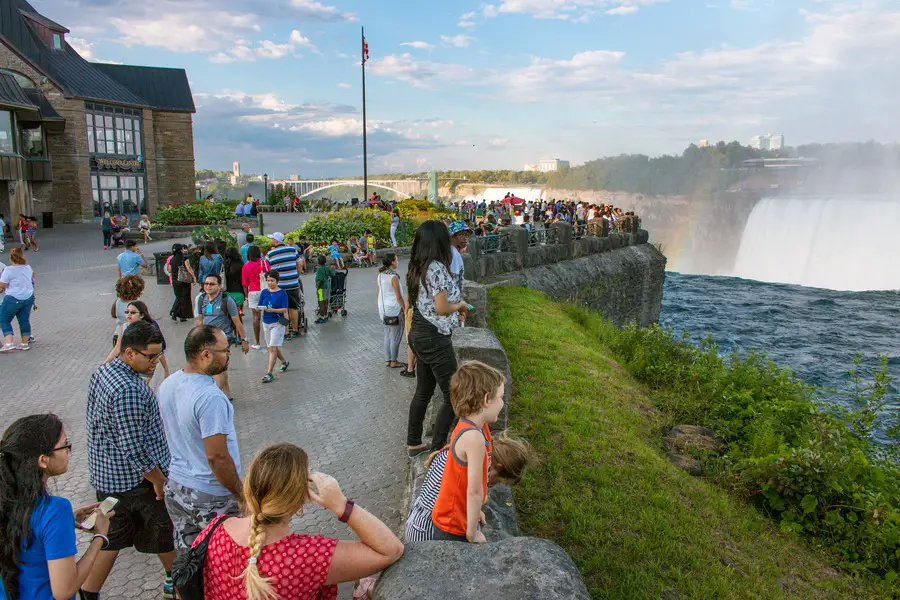 8. You will need to pee!
All that water flowing constantly had me busting for the loo. My bladder was working overtime and you will need to visit the toilet. Often. Need I say more.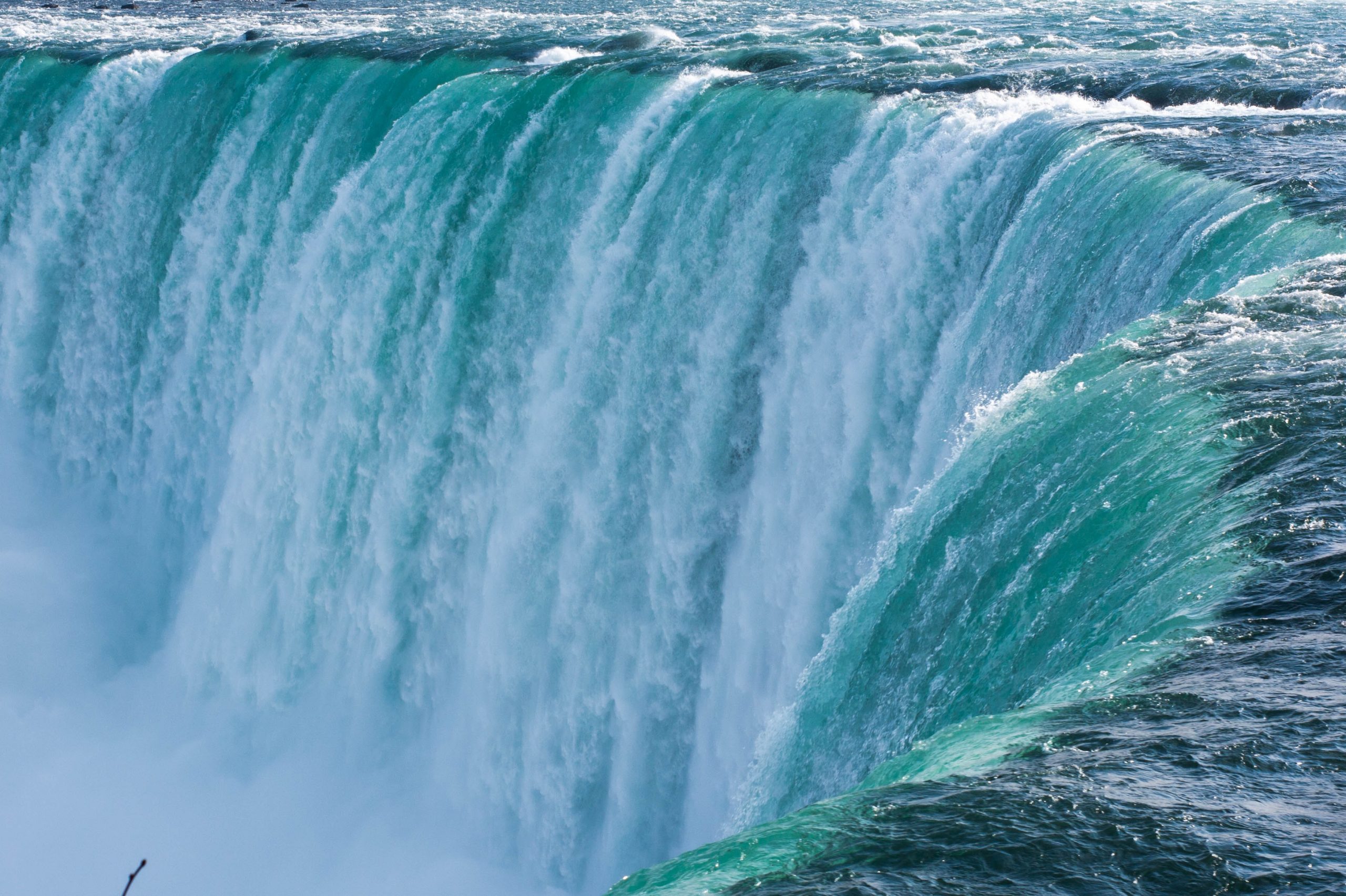 9. You'll realize Superman is a super fail!
Before I took the kids to Niagara Falls we watched the legend himself on his visit. That's right, good old Christopher Reeves as Superman, in movie number II where the careless boy falls over the edge of the railing at Niagara Falls and Superman has plenty of time to watch, change his outfit and then rescue him.
Considering the terminal velocity of a human body is about 200km/h (120 mph) and Horseshoe Falls is only 53 meters tall (174 feet), not that much time to save a falling boy. Especially when more than 168,000 m3 (six million cubic feet) of water flows over the crest line every minute during high flow.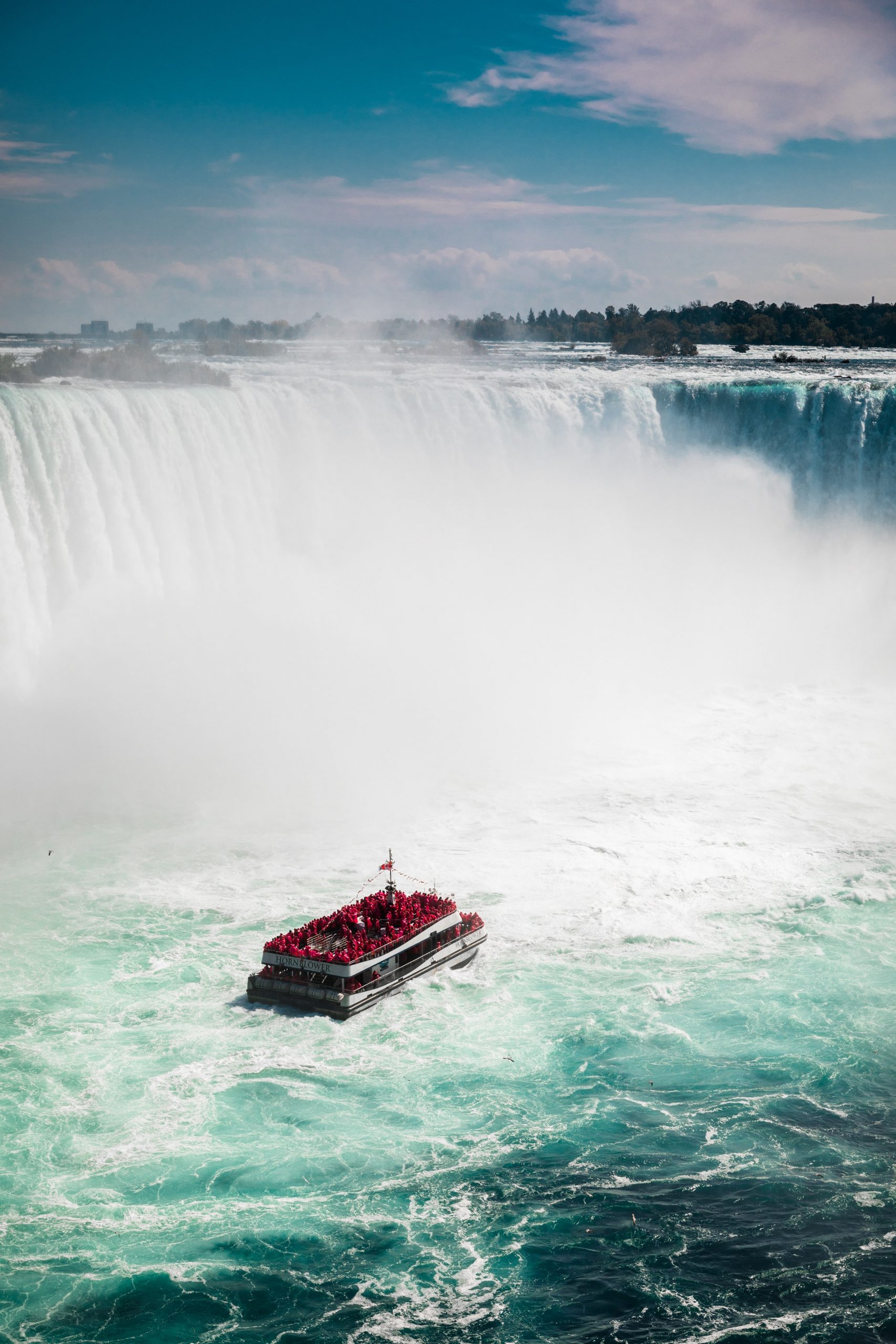 10. You will learn something new!
I highly recommend taking a tour to learn some incredible and interesting facts you may never have known.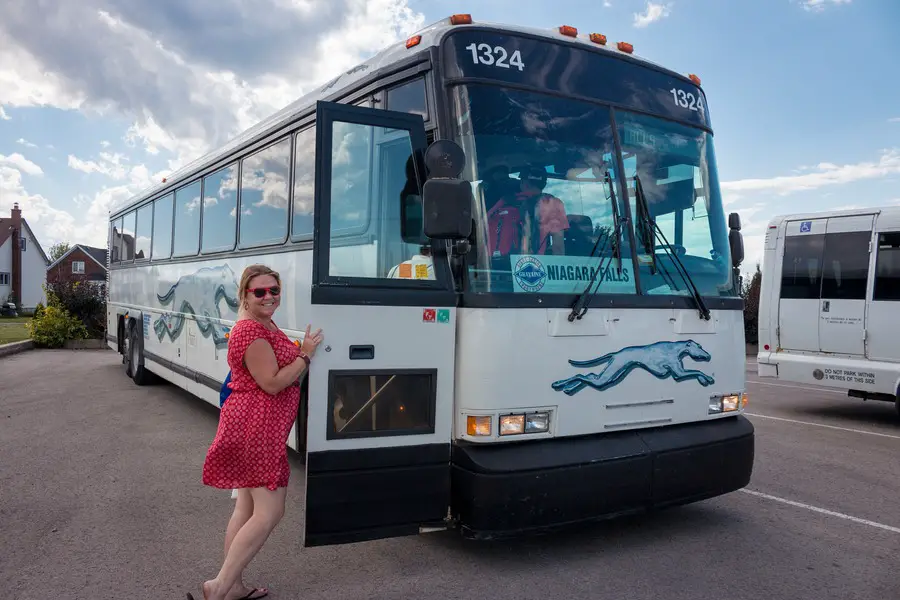 For instance, did you know "Niagara Falls" is the collective name for three waterfalls that straddle the international border between Canada and the United States? The big one is Horseshoe Falls, mostly on the Canadian side, then the American Falls and Bridal Veil Falls are entirely on the American side. If you don't want to overload your brain with such valuable information, then just pop on the TV and stick to Superman.
Are you still reading?
In case you didn't notice, and my sense of humor was too not subtle for you, I had a great time introducing my kids to Niagara Falls. The tour I did was an all-day affair, so be prepared for a full day out. I've done tours from New York City and from Toronto and both went long into the evening. Our Toronto tour departed Toronto about 1 pm and returned home around 1 am.
After these 10 points, perhaps I can recommend that you visit Niagara Falls. That is if you can put up with this long list of crazy reasons not to go.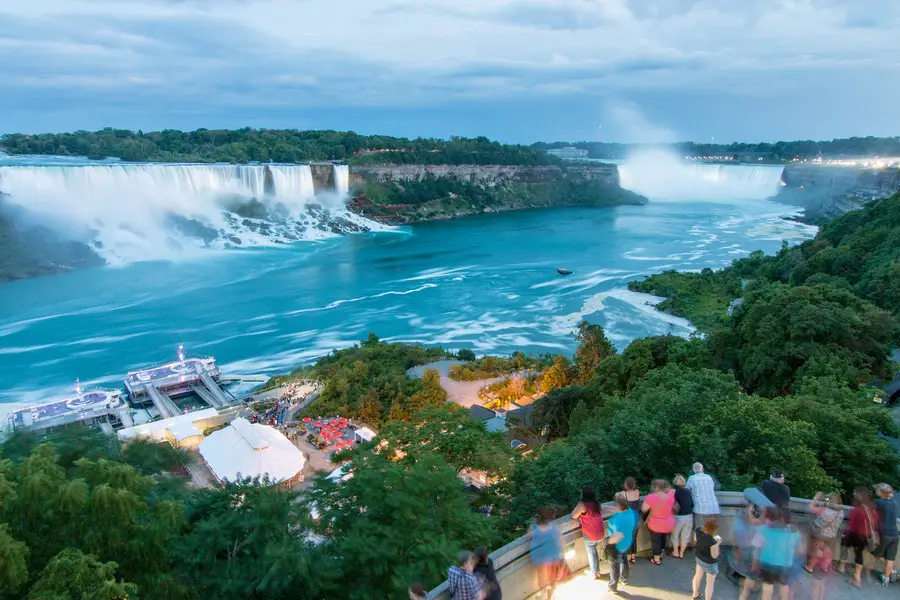 2020 TRAVEL TIP
2020 hasn't been the easiest year to travel in and safety is at the top of everyone's list. If you are comfortable with traveling, please travel responsibly and within the rules of each destination you visit, being aware that those rules change frequently and may be different from your home country.
If you are traveling in 2020, can I recommend:
Wear a face mask in countries that require you to do so. 
Bring hand sanitizer and wash your hands on a regular basis.
Check official websites before your trip for the latest updates on policies, closures, and status of local businesses.
Book a hotel with free cancellation in case you need to change your plans at the last minute.
Choose travel insurance that covers you for COVID.
LOOK HOW EASY IT IS TO PIN THIS!
FOMO - do you have it?  Well there is no need to Fear On Missing Out here at Explore With Erin. Sign up to receive updates directly to your in box. I won't spam you, but I do promise a whole lot of awesomeness. What are you waiting for? Join Me!