Alongside countries in the same part of the world such as Peru and Mexico, Brazil is a highly desirable destination for holidaymakers. The largest country in South America occupies almost half of the continent and offers foreign visitors plenty of things to see and do.
Known for its skilful soccer stars, amazing carnivals, and stunningly beautiful Amazon Rainforest, Brazil is a beautiful country that can cater to a wide variety of holidaymakers. For example, if you're keen to soak up the sun while relaxing on a pristine beach, then Brazil has you covered. Alternatively, if hiking through the Amazon and riding down the Amazon River on a boat is more your thing, you can do that, too. Alongside this, the nation's vibrant cities, friendly people, and Brazil's stunningly delicious cuisine make it a place that is at the top of many peoples' lists when it comes to potential holiday destinations. Brazil is both a tropical paradise and an exciting cultural destination, therefore attracting thousands of visitors from around the world every year.
Ahead of a potential visit to Brazil, let's take a look at some of the top things to see and do there that are worth adding to your itinerary.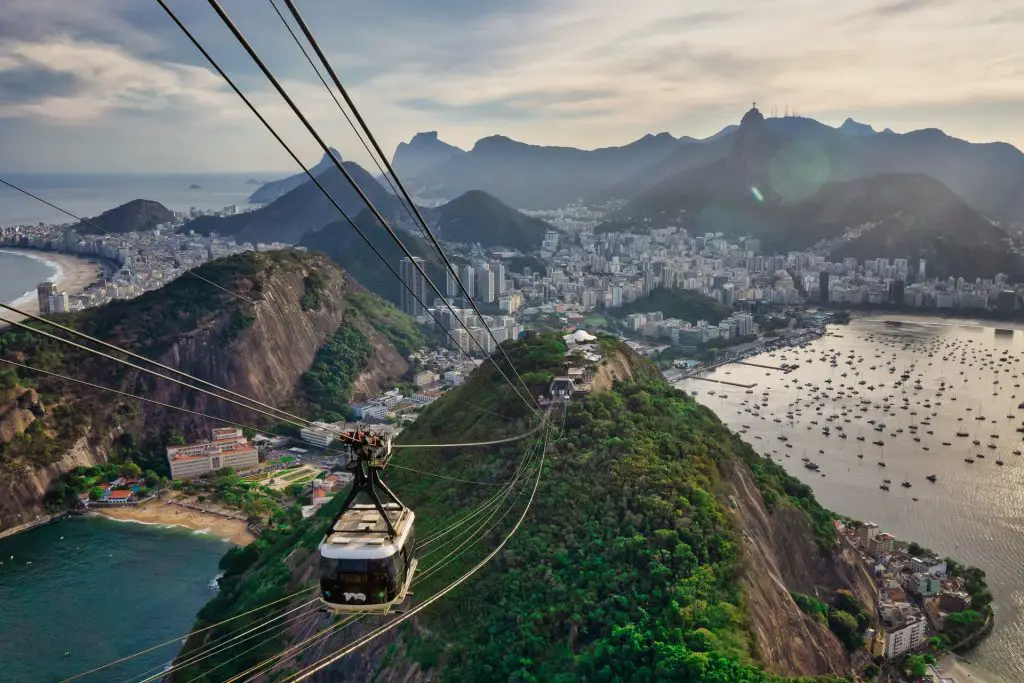 Photo by F Cary Snyder on Unsplash
Walk down Copacabana
Taking a walk down Avenida Nossa Senhora de Copacabana is a must if you're in Rio de Janeiro. You've heard it in the songs and seen it in the movies, with the area offering a vibrant atmosphere on the whole. With its white sand and surfers on one side and its buildings and traffic on the offer, it's a walk you'll never forget. You might even find some lovely restaurants, smart shops, cafés, and an array of sights along the way, too. 
Explore the Amazon
When many people decide to embark on an adventure to Brazil, the Amazon Rainforest is usually at the forefront of their planning. Of course, you can take a hike through the beautiful Amazon forest in products like the Amazon Wild slot game or by watching a nature documentary with David Attenborough, but there's nothing like experiencing it for yourself in the flesh. Boat trips from Manaus are popular options, but you can also venture deep into the heart of the forest and explore its network of rivers. Offering you the chance to see the likes of sloths, monkeys, toucans, caimans, and turtles, exploring the Amazonian ecosystem is a truly memorable experience and doesn't have to cost an arm and a leg, either.
Visit Christ the Redeemer
One of Brazil's most iconic monuments, Christ the Redeemer is well worth visiting if you get the opportunity to do so. Rio's most visited attraction is particularly adored by the country's Catholic community, with people hiking to the very top to catch a glimpse of the world-famous structure. As well as capturing images and videos alongside the iconic monument, the views of Rio de Janeiro from the summit are truly breathtaking.
Take a cable car to the top of Sugarloaf Mountain
Another popular spot people flock to when visiting Rio, enjoying a cable car ride to the very top of Sugarloaf Mountain is stunningly beautiful, particularly if you're keen to witness the city in all its glory. As well as having the opportunity to enjoy panoramic views over the city, you can also immerse yourself in a relaxing activity while sampling what is a truly unique setting.
Other places worth exploring include Olinda, Iguaçu Falls, Ipanema, Ouro Preto, the museums of Sao Paulo, Belo Horizonte, Rio Carnaval, and Fernando de Noronha.
FOMO - do you have it?  Well there is no need to Fear On Missing Out here at Explore With Erin. Sign up to receive updates directly to your in box. I won't spam you, but I do promise a whole lot of awesomeness. What are you waiting for? Join Me!